Recently I gave some party tip ideas to the ladies at my church and thought I'd share some of those ideas with you. One of the ideas was customizing party printables in Microsoft Word. Yes! It is possible to make pretty party labels without having an editing program like Photoshoot or Illustrator.

Here is an example of a label I made in Word for a party favor gift idea. Putting labels on drinks or water bottles is a really great way to personalize a party.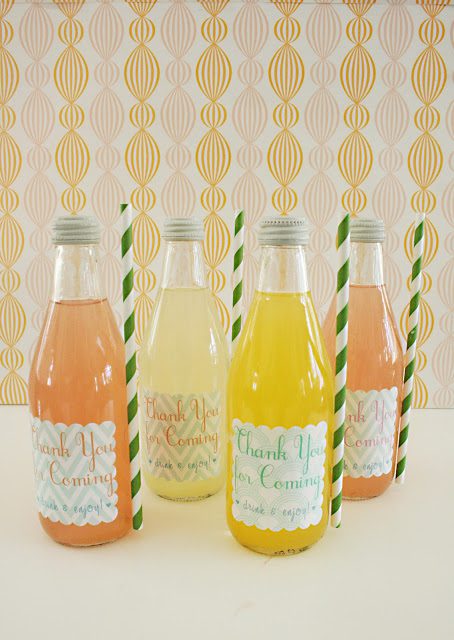 I found some digital scrapbook paper that I liked from some online website (sorry I can't remember where I got this particular paper set)–but a good starting point is
this website
.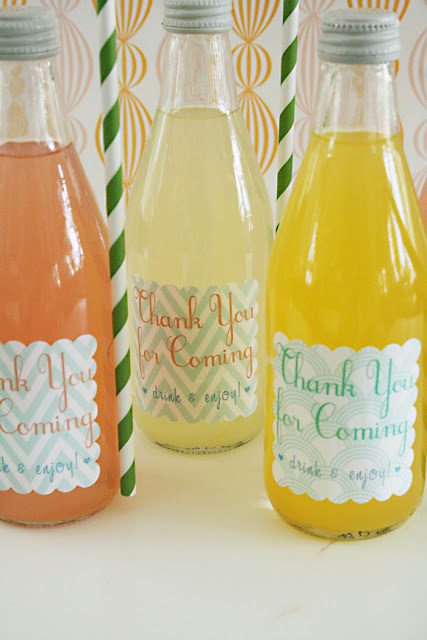 1. Open up a new word blank document. Make sure your orientation is right.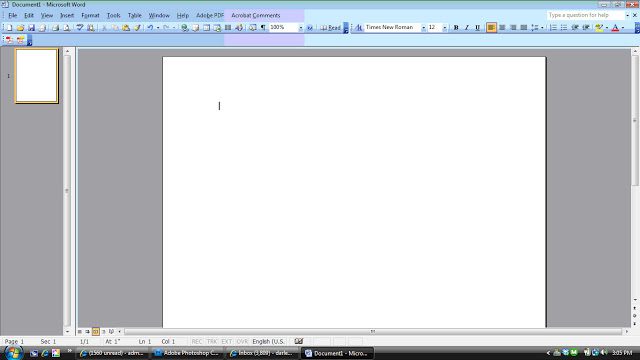 2. Using your mouse tool, go up to INSERT—PICTURE—FROM FILE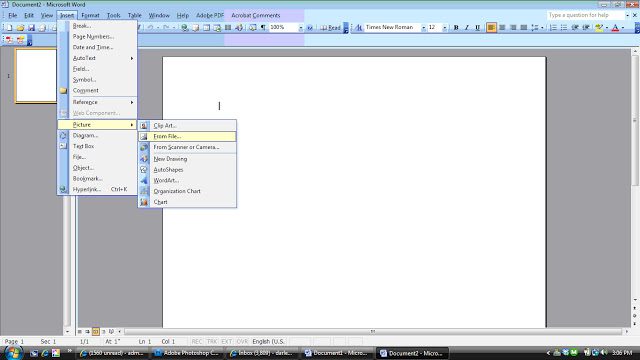 3. A file box will pop up. Find the file you would like to insert. Picture files would be .jpeg, .jpg, .gif, .png. If your file is a PDF, go to Adobe Acrobat and open the file. Click SAVE AS (found under FILE). Under the "SAVE AS" window choose JPEG under the "Save as Type". Then go back into Word and find the jpeg file of the PDF and insert.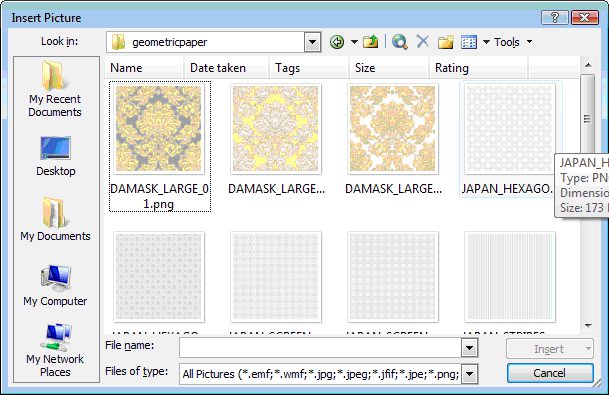 4. Now that your printable is on your word document, there are still a few more steps. Right click on your printable, scroll down to "Format Picture", click on "Layout" or "Text Wrapping" and select "Behind Text". This allows you to type over the picture.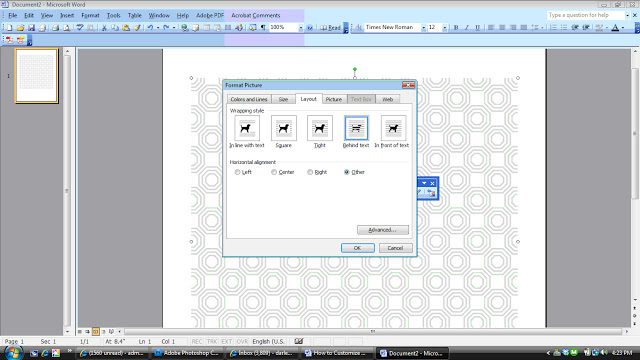 5. In the same "Format Picture" box, click on "Size". In the size window make sure the Height and Width are both at 100%.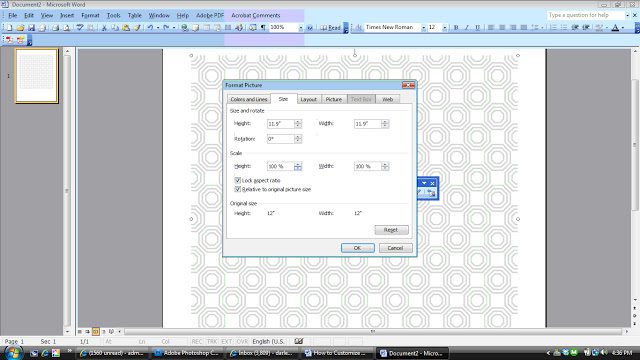 6. One last thing in the "Format Picture" box, click "layout" and make sure the alignment is "center" . Now the picture is the correct size and in the middle of your page!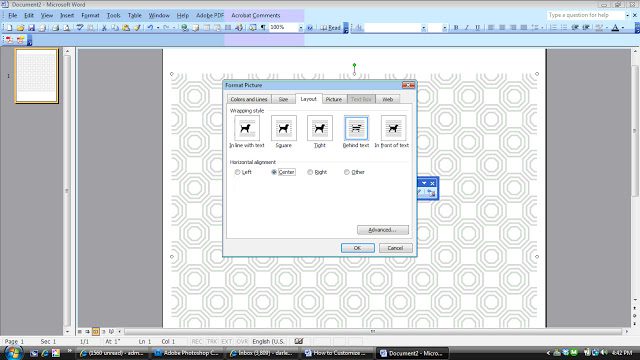 7. Type out your text and position it around with the enter key and space bar. It might take some work to get it in perfect position, but it's worth it in the end.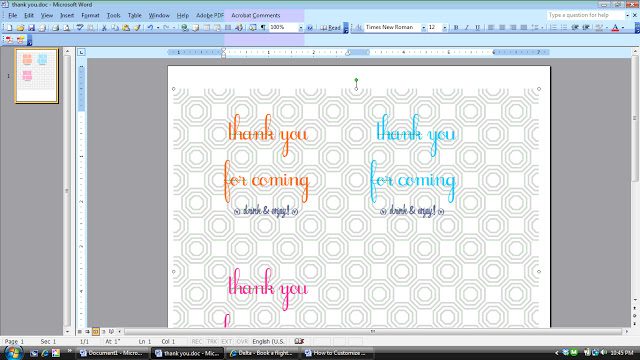 Once your document is finished, print on high resolution and use a fancy hole puncher to shape the label. Affix to your favorite soda or water bottle. Then take striped straws and use zots dots to keep it secure on the side of the bottle.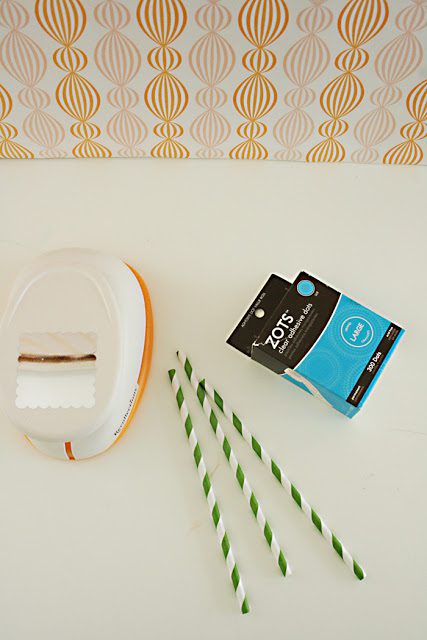 Simple as that. Now it's ready for display on your party food table!