I am not much of a runner during the cold winter months.  If I want to run it's usually on the treadmill, which is quite boring.  So, when warm weather arrives, I get pretty stoked to get my running shoes on and hit the pavement.  I love waking up early and the house is still quiet, and everyone is sleeping.  Going on a long run while the sun is coming up and it's warm outside, is one of my favorite ways to soak up summer.  Here are a few of my must-haves for running long distance.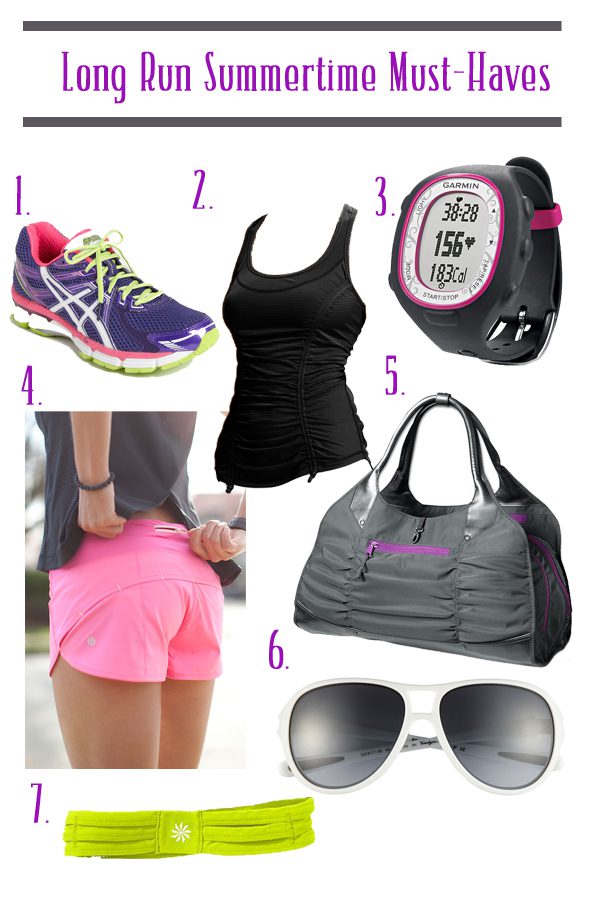 1. Asics running shoes–if you have ever ran a marathon, look around.  Most runners are wearing Asics. They are truly the best running shoe for long distance
2. Zella Athletic top
3.Garmin Watch–best for tracking your distance and time
Through sites like Mobile Mob, you could buy acessories for the watch. This could be the motivation eneded to keep on top of these fitness goals.
4. Lululemon speed shorts
5. Athleta gym tote
6. Oakley sunglasses
7.  Three Strand headband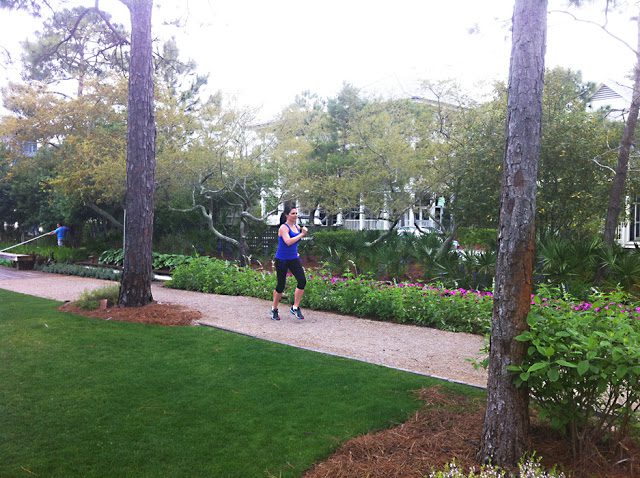 Here are some other things you might want to pick up for a long run: sunscreen, a
fuel belt
 and some good music for your mp3 player.