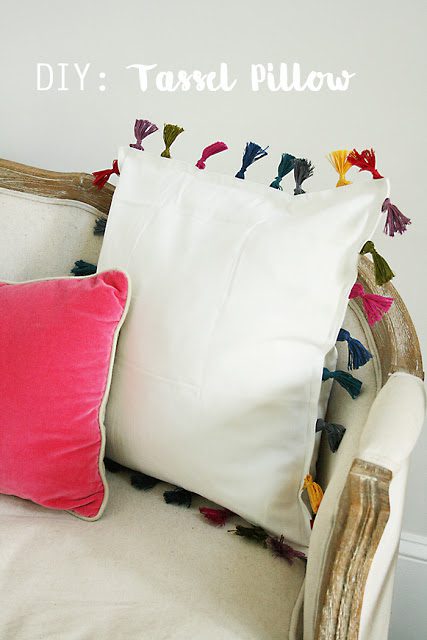 DIY Tassel Pillow
Cost: $15 (includes pillow insert)
Project Time: about 1.5 hours
I've become obsessed with tassels and making them is so easy! So sticking with the tassel theme, I am showing how to make a DIY tassel pillow that would look good on a sofa or bed. This pillow is inspired by this
Anthropologie pillow
and less than half the price.
I cut out about 32 tassels, and made most of them while listening to my 1st grader read for his daily 20 minutes of reading. Multi-tasking ladies!
Materials:
embroidery thread
(multiple colors). For a 20×20 pillow you will need about 16 threads
scissors
pins
sewing machine
white thread
pillow cover (I used Ikea Gurli pillow cover)
pillow insert (I used Ikea Fjadrar pillow insert)
Instructions:
Follow
these instructions
to make the tassels. Some modifications are that you won't fold over the embroidery thread. You will just make one tassel on each end of the embroidery thread (so 2 tassels for 1 embroidery). I used the same thread color to tie the tassels. No need to put a jump ring on it. You will sew it instead. I cut my tassels about 2 inches.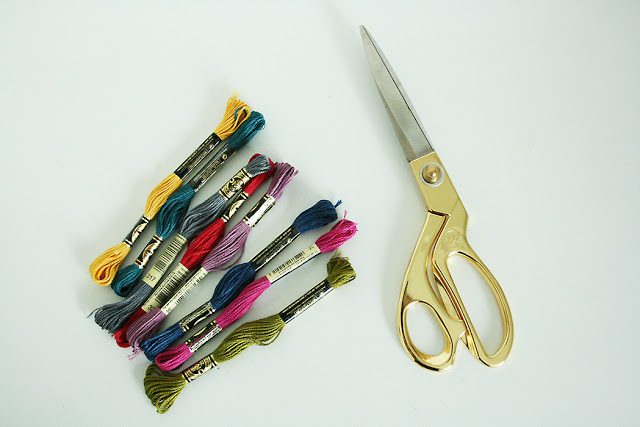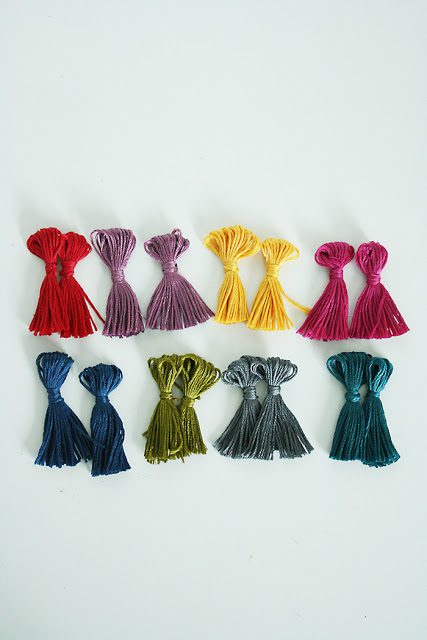 So for a 20×20 pillow I made 32 tassels (8 tassels for each side). Once you finish making your tassels, lay out the tassels evenly along the edge of the pillow. The ikea pillow cover I bought was a flange pillow so I made a little cut between the seam and wiggled the tassel in between so it looked like it was sewn into the pillow cover. If your cover doesn't have that, then you can just sew it on the outside and keep that side of the pillow against the sofa.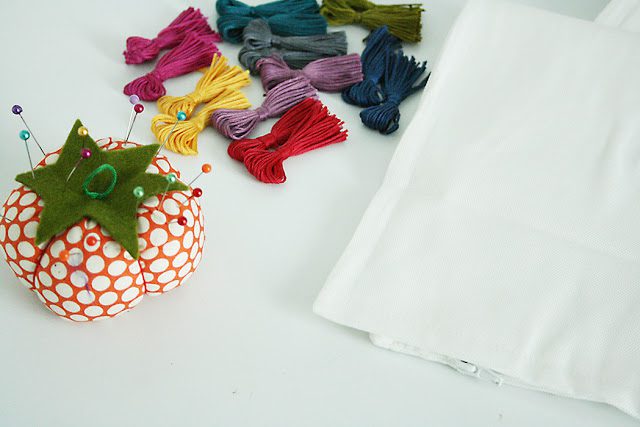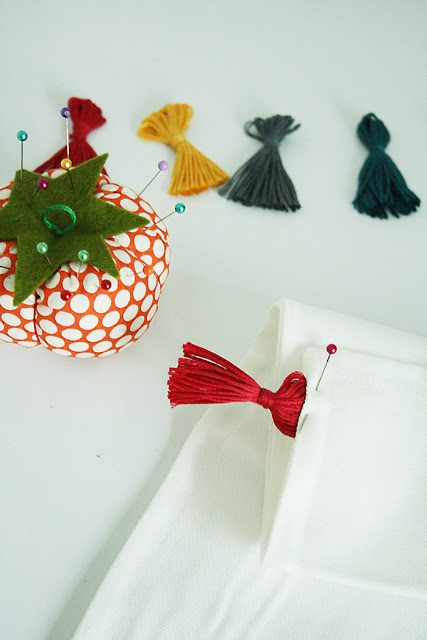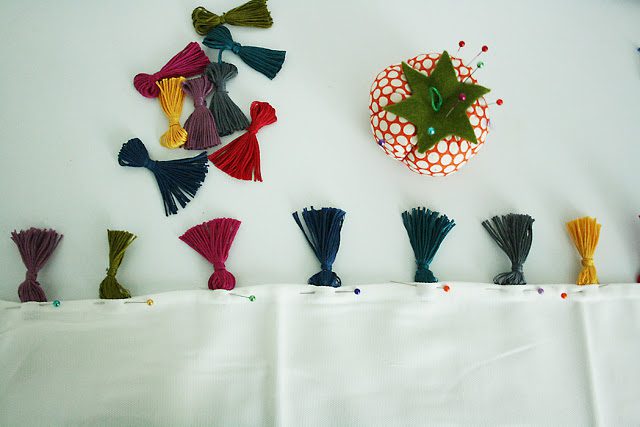 After you pin all the tassels along all 4 sides of the pillow, sew a straight stitch right along the edge. Be careful if you have a zipper that you don't sew the opening shut! Once done, put the pillow insert in and enjoy!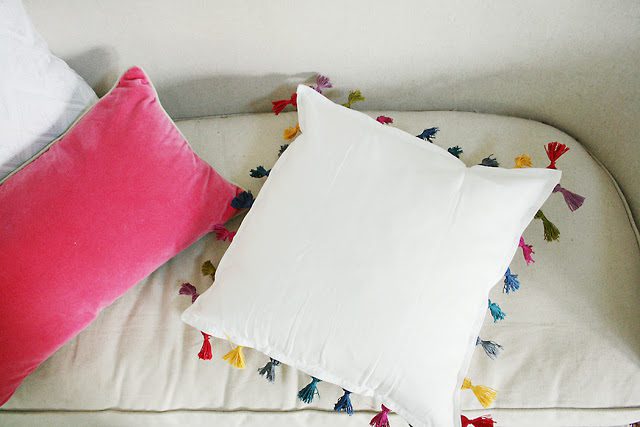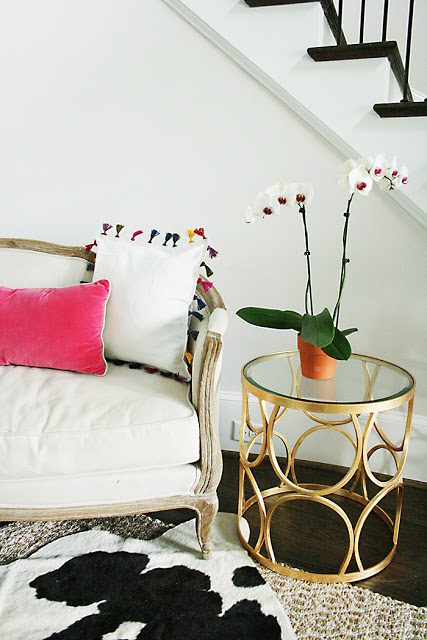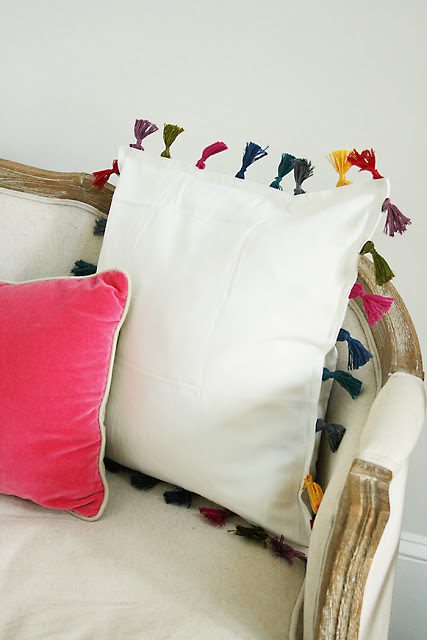 Here are some options if you don't want to make one: