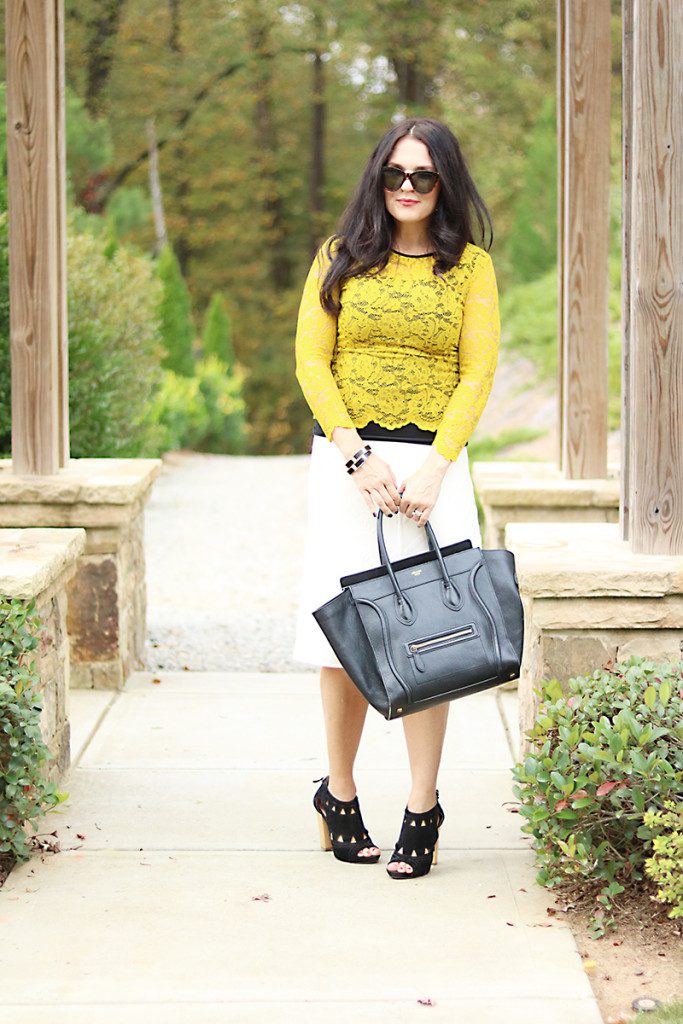 Leather-trim lace top | White knitted skirt | Black heels- old (similar) | Handbag (similar)| Sunglasses | Jewelry | Nailpolish
This past weekend the weather was perfect.  Fall is finally here.  The leaves are changing colors, and the temperature has just the right amount of heat.  Not too hot; not too cold.  I wore this outfit on Sunday.  It's the perfect fall color and winter white outfit.  I love the white skirt.  It's made from thick-knitted stretchy fabric, which will work well for tights and boots when the weather gets colder.  The lacy top with a leather-trimmed detail edge is a fun autumn combination.  Sticking with the lacy trend, but with a fall approach.  This fall color top would look really cute with jeans and an army green jacket.  The winter white skirt could be paired with a lacy black top or a chunky sweater.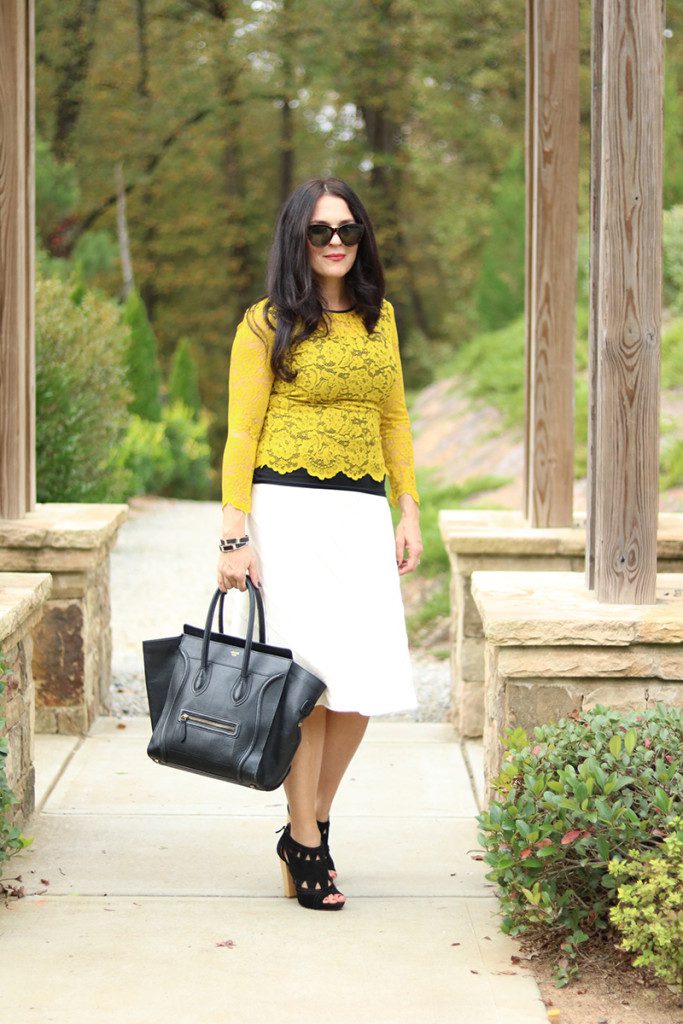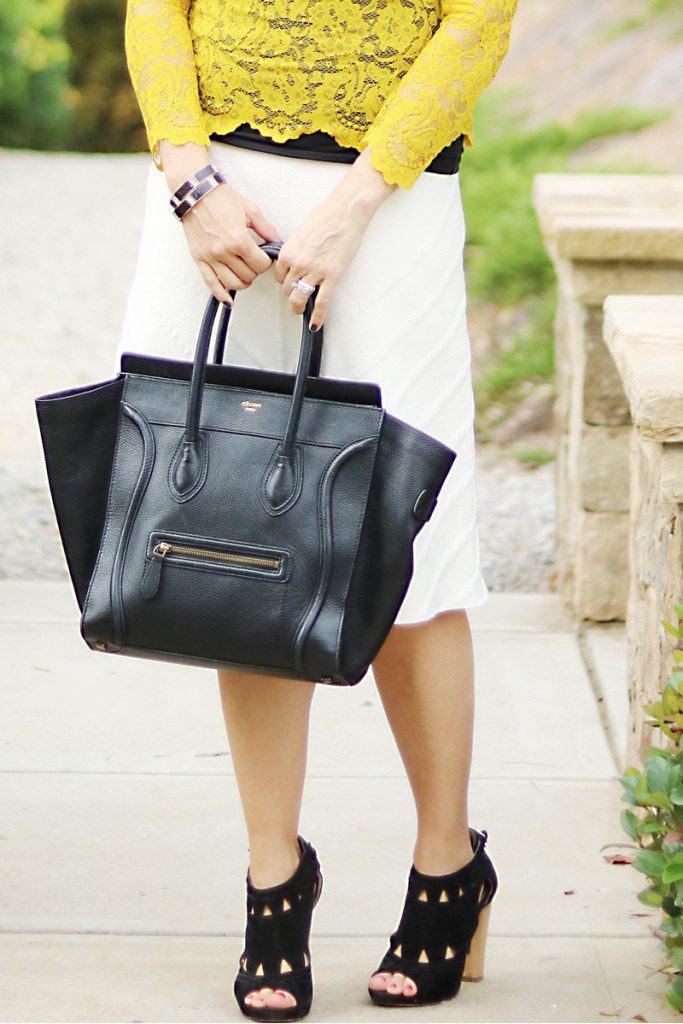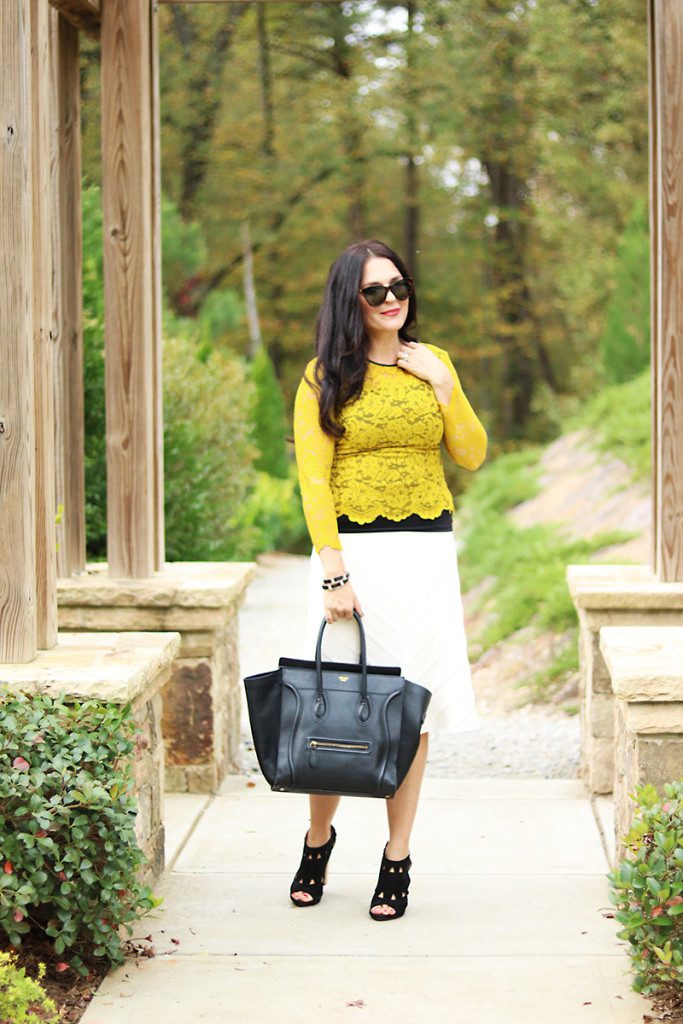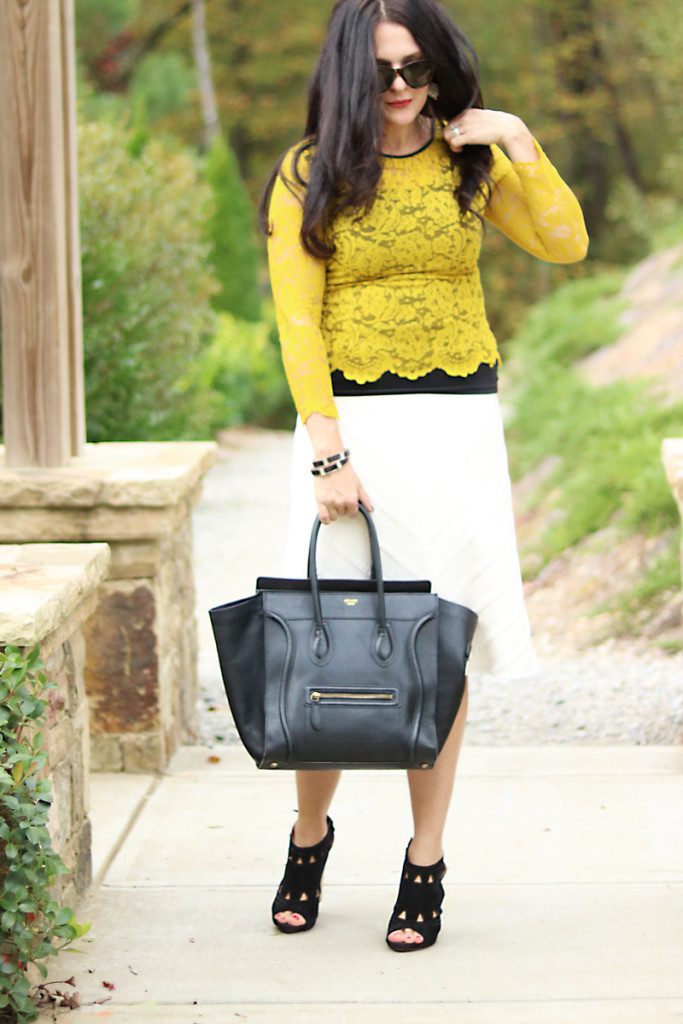 Want a new pair of trendy sunglasses but without the price tag?  I seriously love A.J. Morgan sunglasses like the ones I'm wearing.  And if I lose them or they get sat on by a child, that is okay! Life happens.  My heels are Belle by Sigerson Morrison (similar style).  They are suede but with a wooden heel.  A good transitional heel.  I added options below since they are last year's style.  The earrings are the Quatra style, which also comes in a pearly white.  What fall color and winter white outfit are your wearing?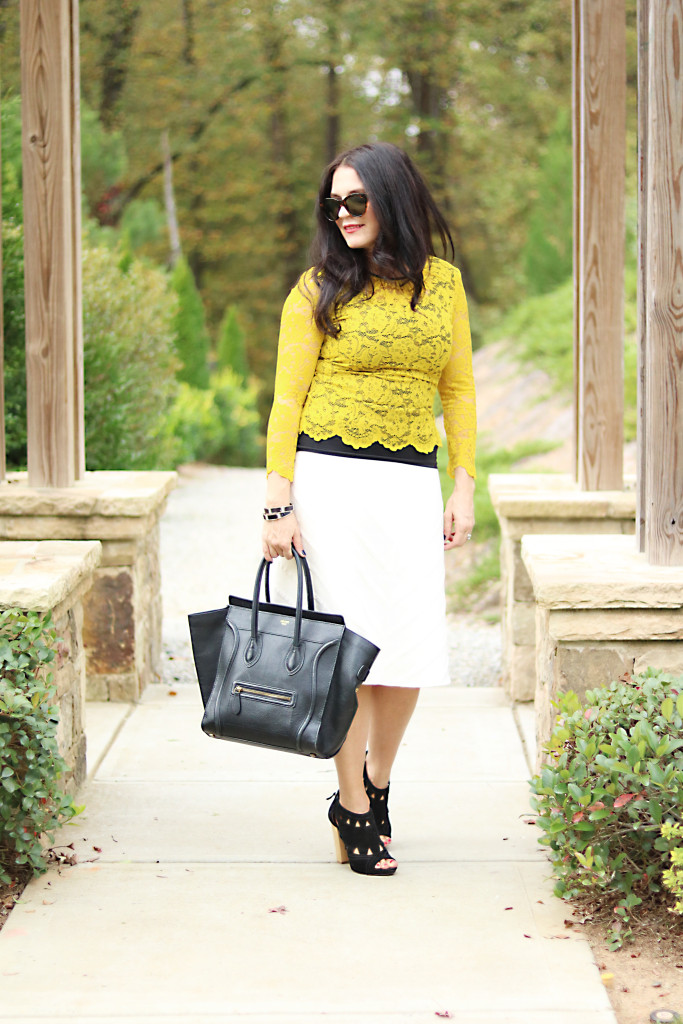 Want to see more fall color and winter white outfit ideas?