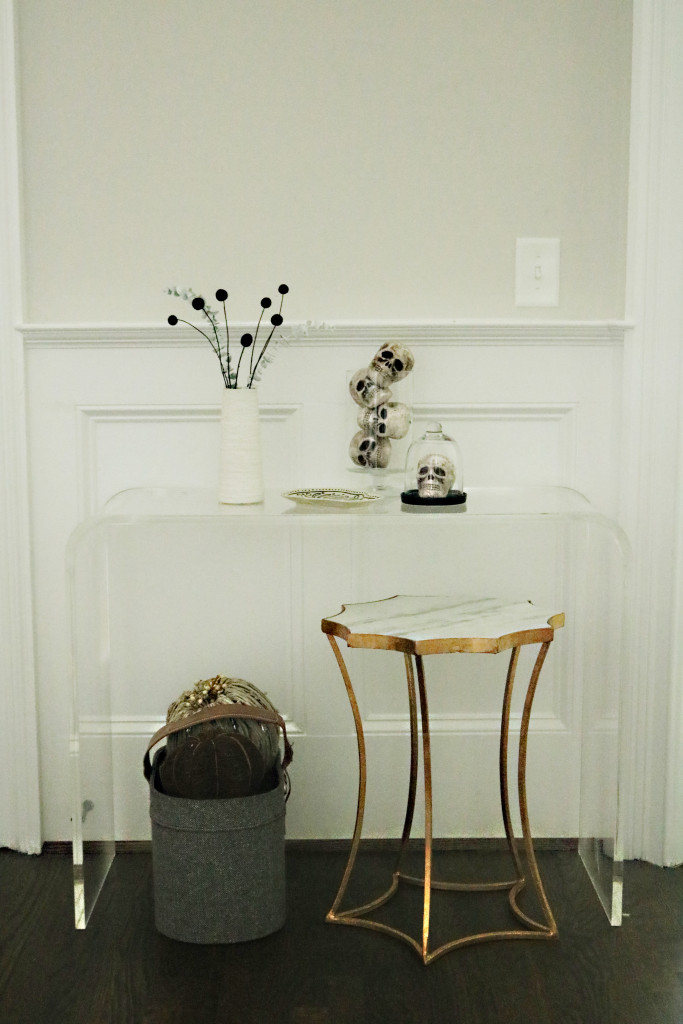 Modern Halloween Decorations– Halloween is up in our home, and this year's approach is using simple, chic and modern halloween decorations. I posted our Halloween decorations last year, so many of the same items are still up, but I just changed them around to give them a modern style.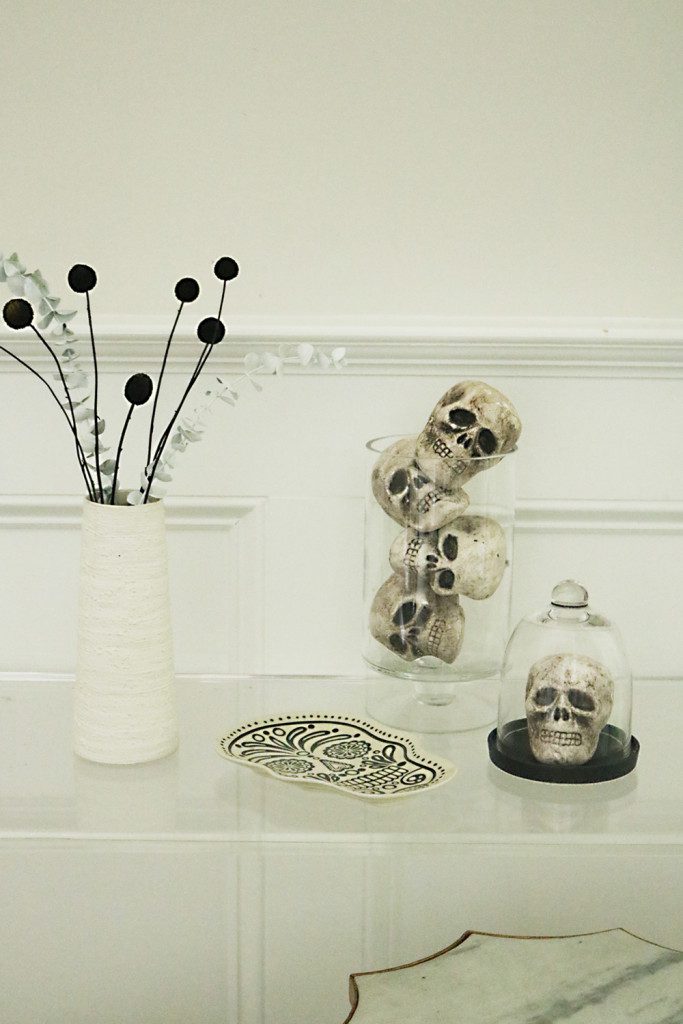 Simple and easy modern halloween decorations is using glass cylinders and filling with skeleton heads.  Tiny pumpkins work too.  I love glass cloches and like to take advantage of them when holiday decorations are out.  You can see my how to for making halloween glass cloches.
Another simple and easy modern styling is taking branches or, our case, dried flowers and thistles and spray painted them black and white.  This is a cheap and quick spooky style.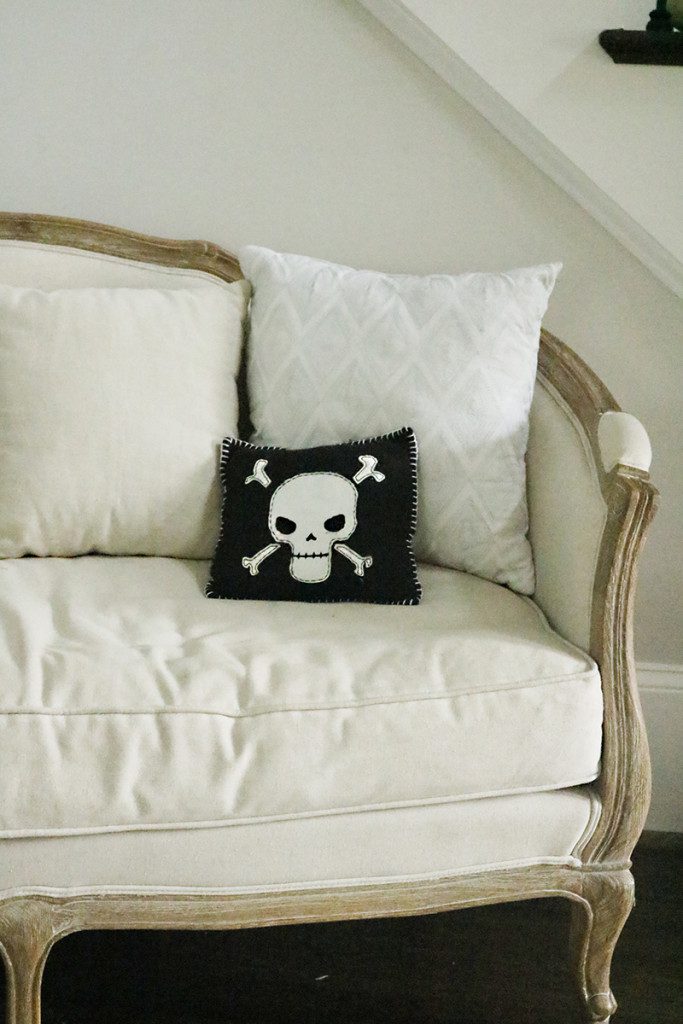 Pull out all your black decorations!  Candle sticks, blankets, trays.  Add a simple black and white pillow to your sofa to bring in modern halloween style to a room.  Zebra and animal prints work good on a simple background.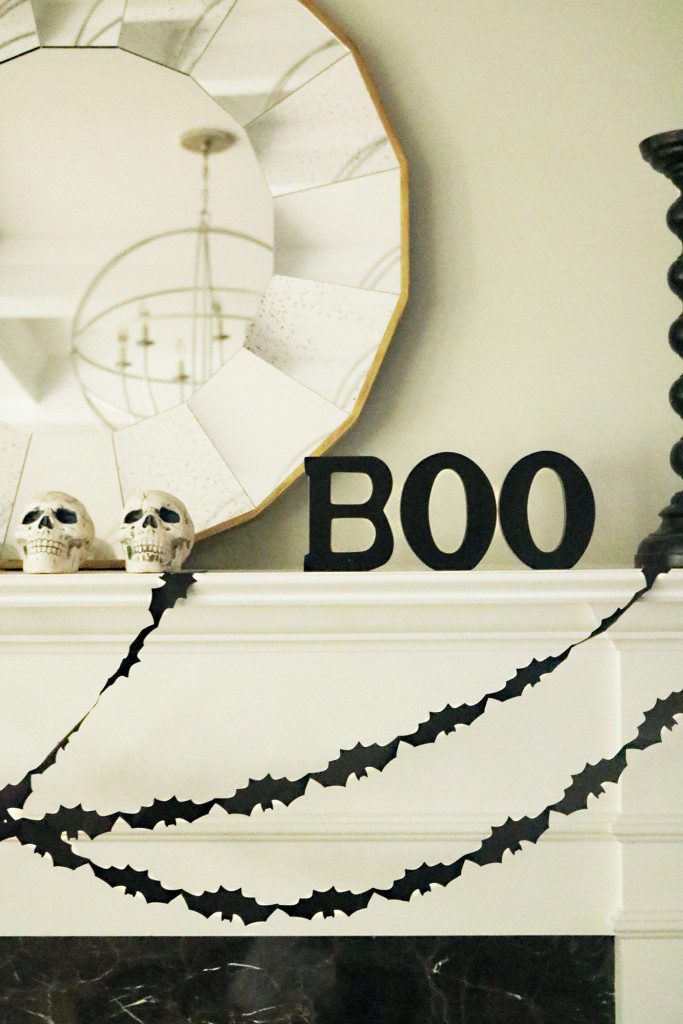 These "boo" letters have been around for years in our house.  I spray painted wooden letters black, and they are a favorite simple Halloween decoration.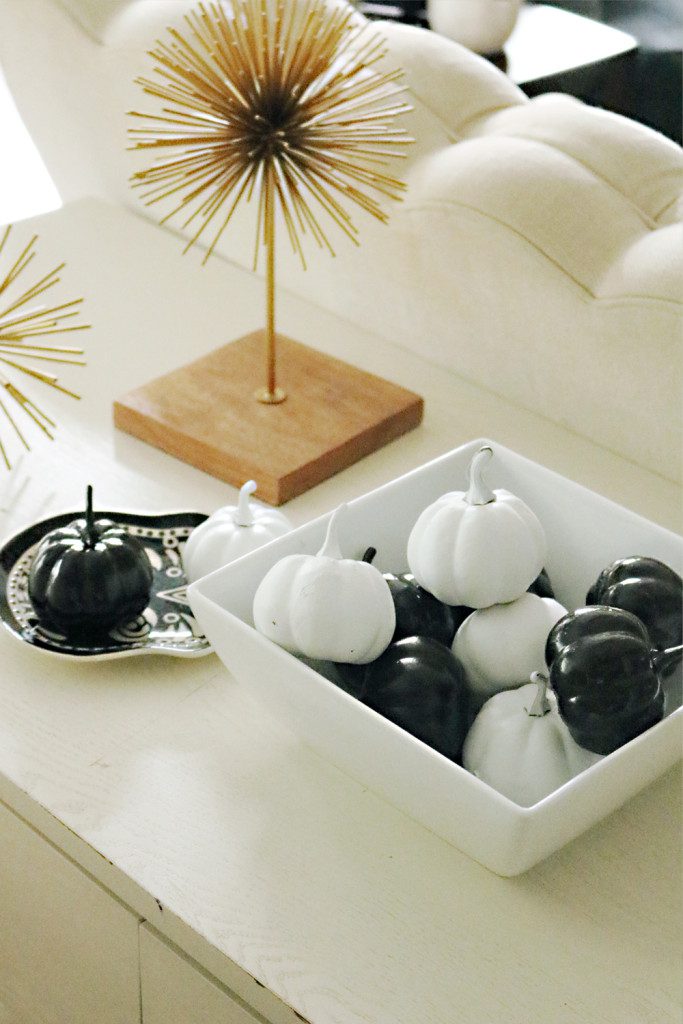 I bought from fake pumpkins that were originally yellow, orange and brown and gave them a fresh coat of white and black spray paint.  Rustoleum is my favorite kind of spray paint.  Simple and modern and looks great on a console or coffee table.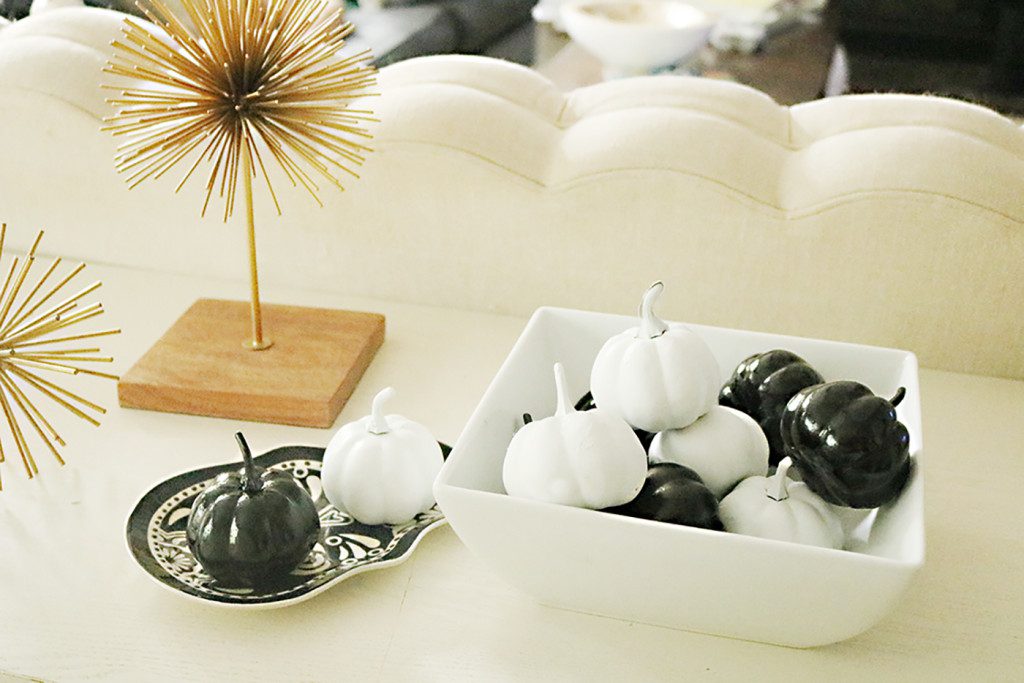 What modern Halloween decorations are you using?
YOU MAY ALSO LIKE