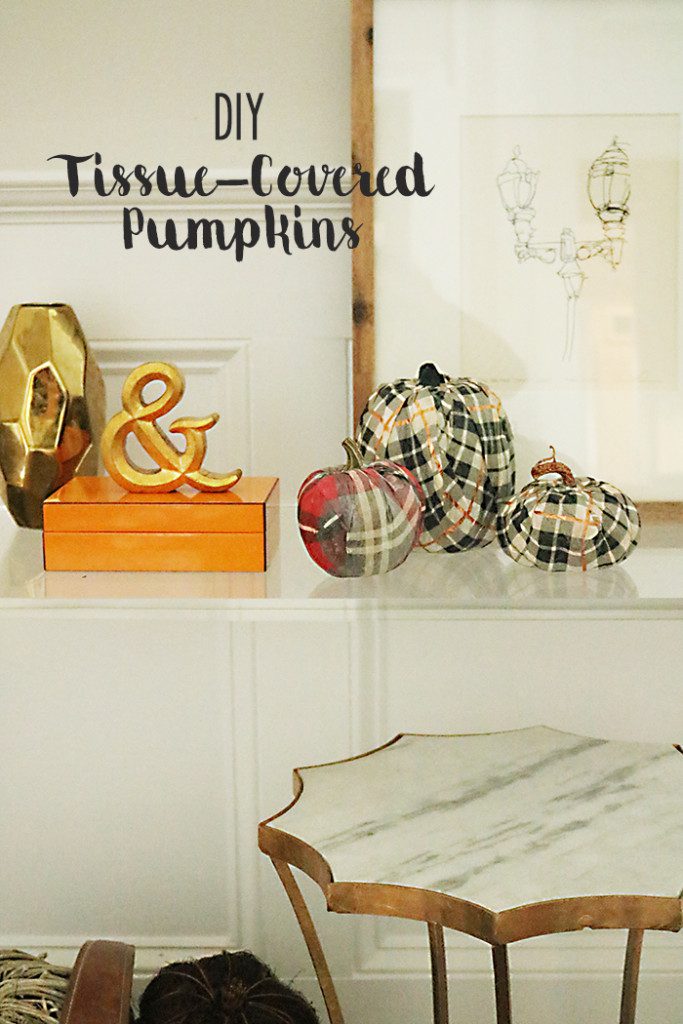 DIY Pumpkin Decorating Idea: Cover it with Tissue Paper. Oh yes! There are so many fun tissue paper patterns and prints out there that this DIY gives a styrofoam pumpkin a new look. I made these for Halloween decorations and am still enjoying them through fall and Thanksgiving. Plaid is everywhere this season. And perhaps you've seen this plaid tissue paper when you go shopping. It's my favorite, and I've been wanting to use it some way. Then I saw Sincerely, Sara D. 's darling pumpkin decorations and knew the plaid tissue paper had a good use. These pumpkins would be perfect for a Thanksgiving tablescape!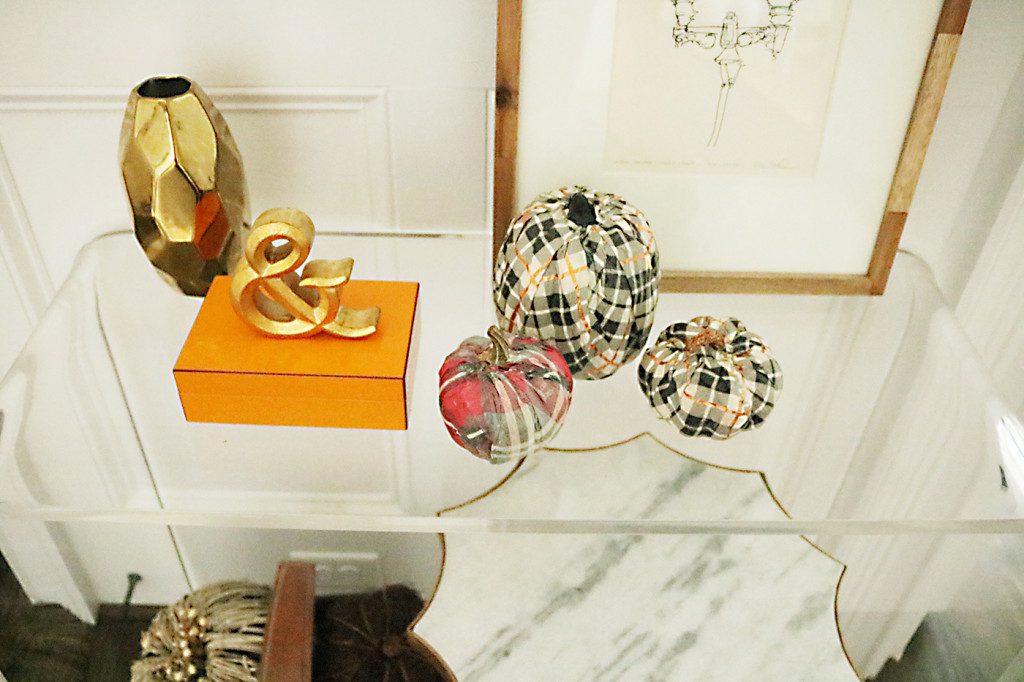 I made my pumpkins with tissue paper a little different from Sara's and instead of mod podge, I used spray adhesive. Most craft pumpkins are sold out, so use a halloween craft pumpkin that you might have laying around. There will be more next year! Spray your pumpkin, wait until it gets to tack (about 3 minutes) then cover with the tissue paper. Press it down with our fingers until it is smooth. Cut any excess paper. Spray down any tissue that is a fly away.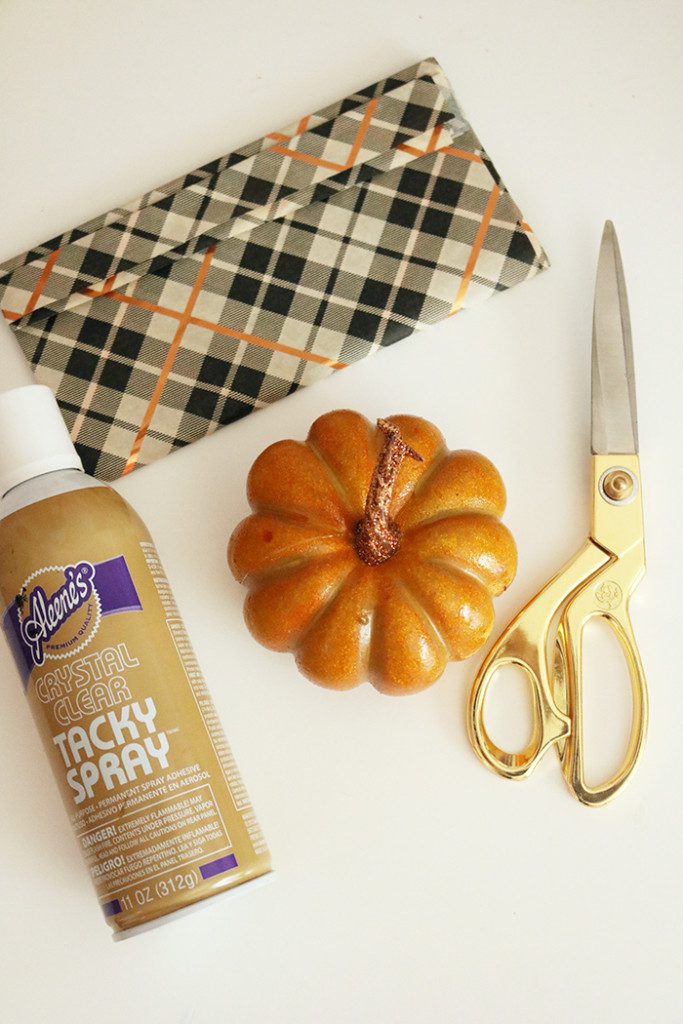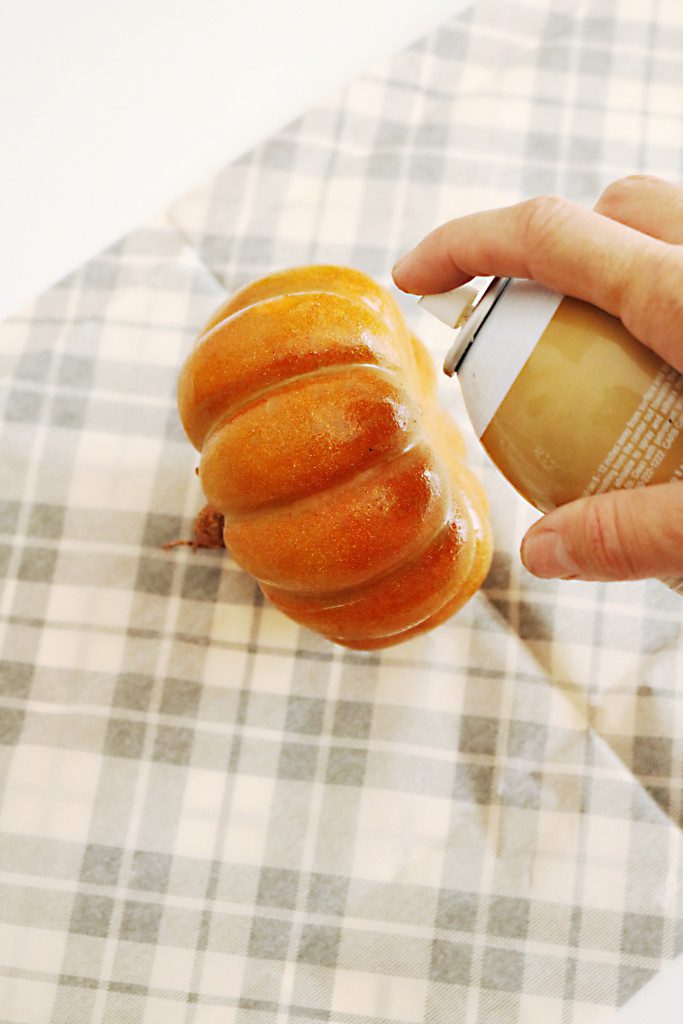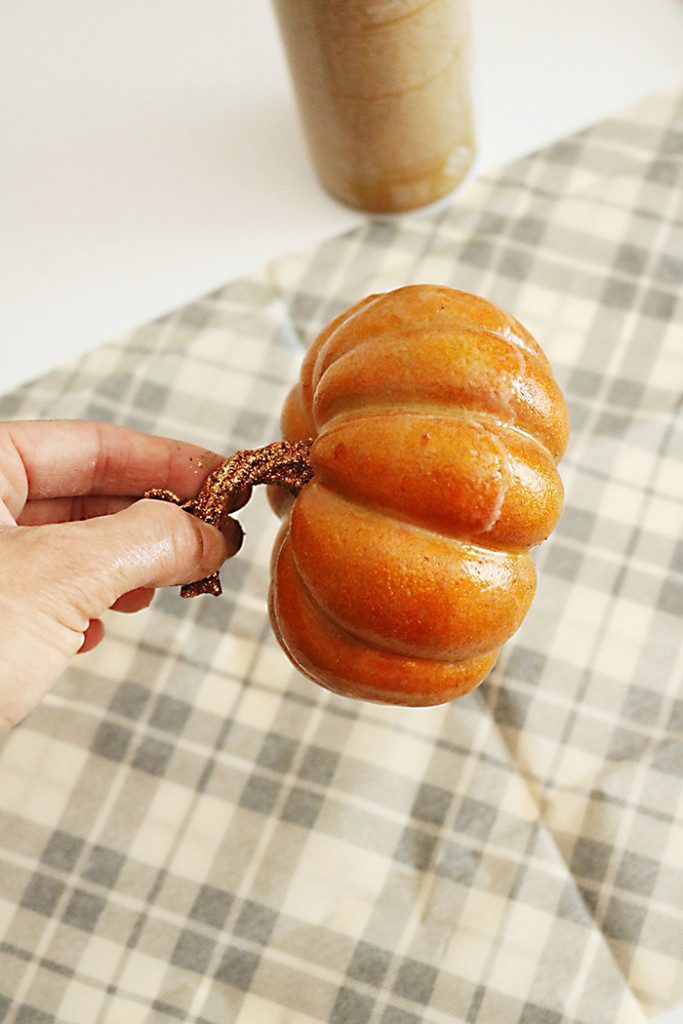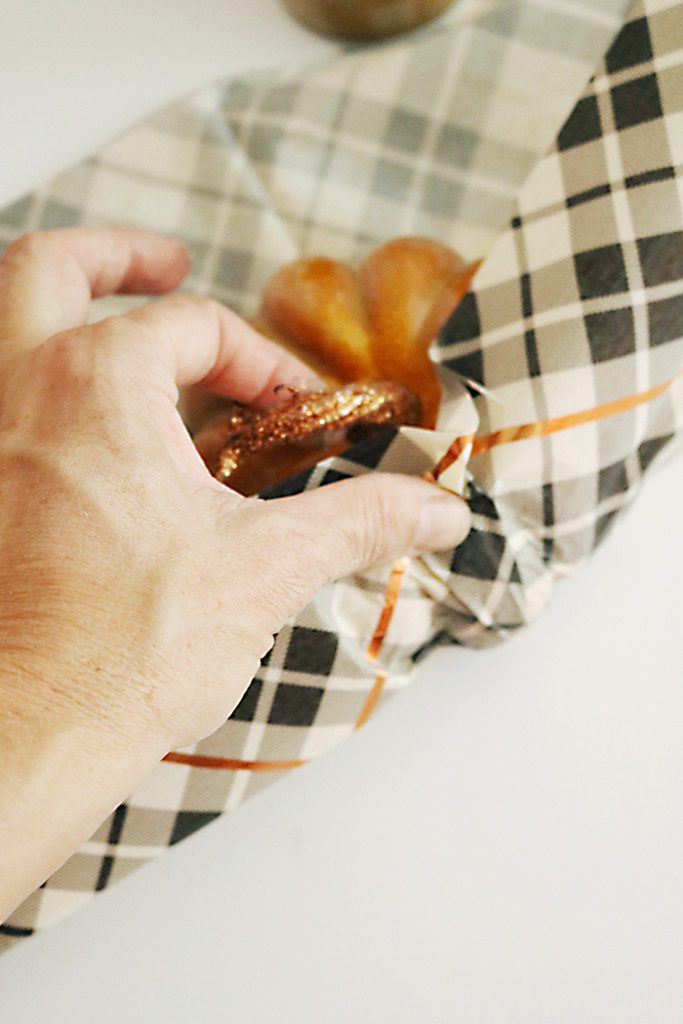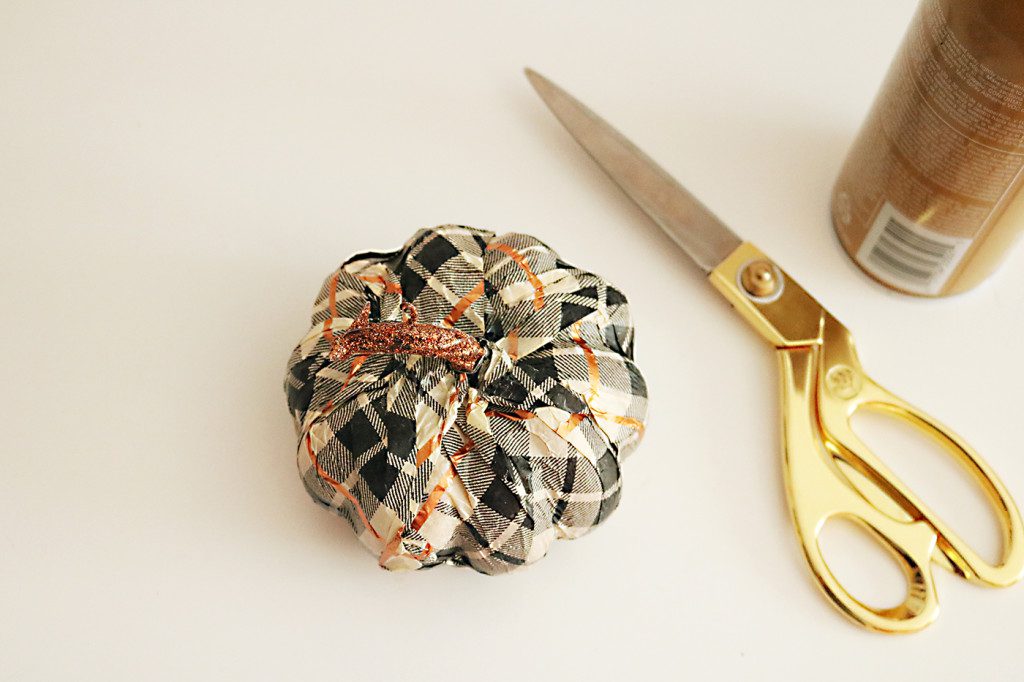 A easy DIY pumpkin decorating craft idea that will be perfect for your Thanksgiving table scape and will give it a modern style. Use it as a Fall decoration around the house prior to your big feast!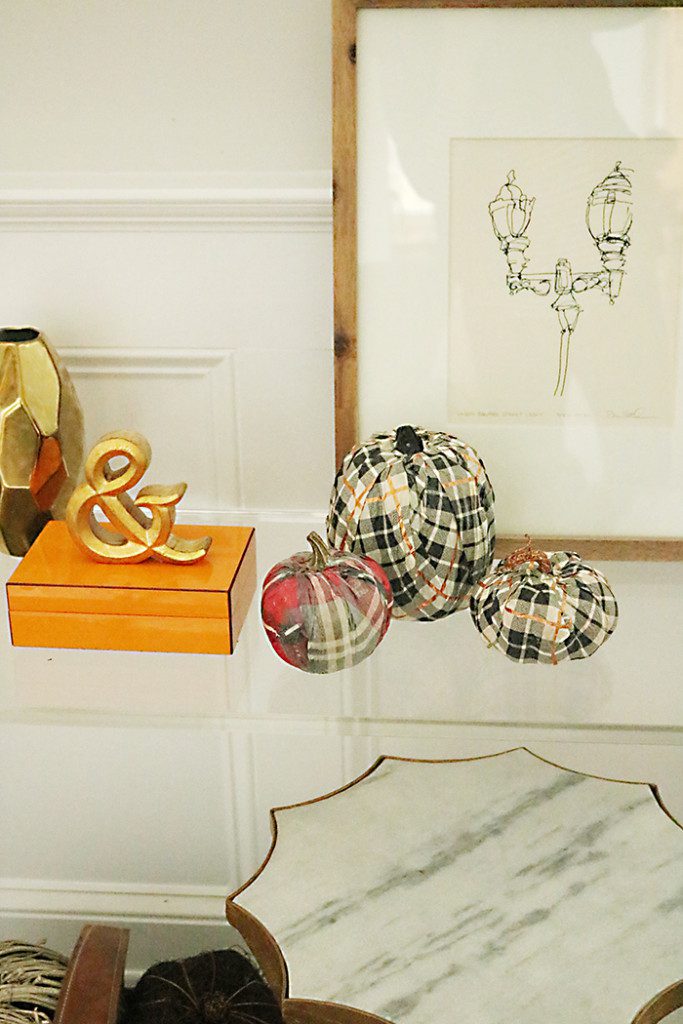 Here are other pumpkin decorating items: