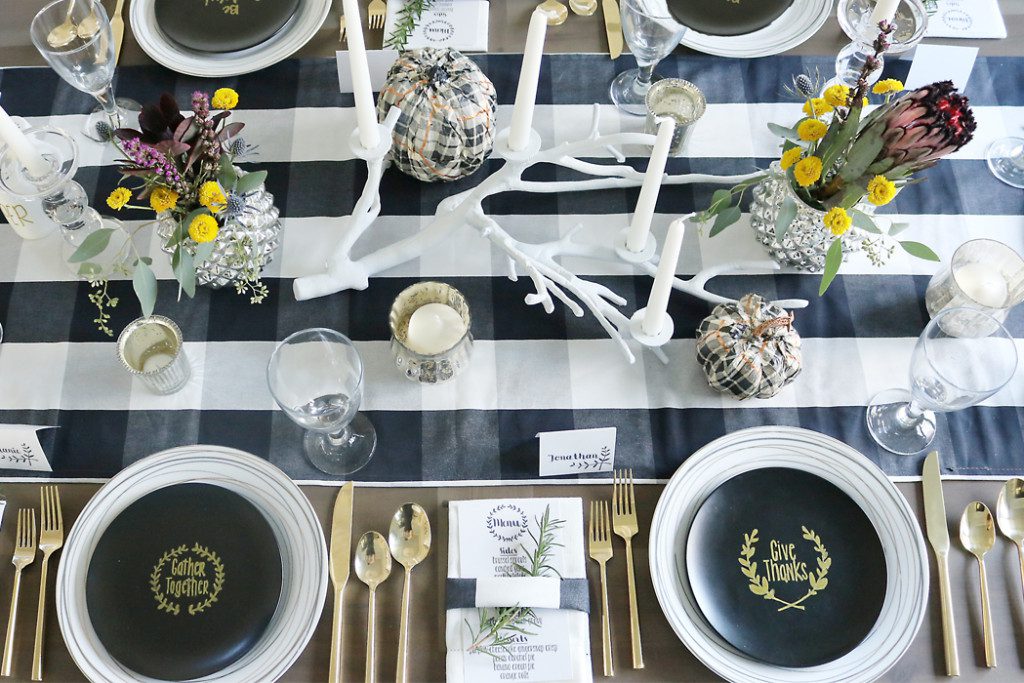 Simple Thanksgiving Table Setting Decorations: Mad for plaid, especially black plaid, is going strong this season, and I am fully into it.  For my thanksgiving table this year, I wanted to create a simple, yet modern table setting that somehow used plaid pattern, but not over the top.  And was also kind to my budget.  Thankfully, I had most of the table setting glassware and dinnerware from previous dinners, but I did want to add a few new decorations so it would give the table a new thanksgiving look.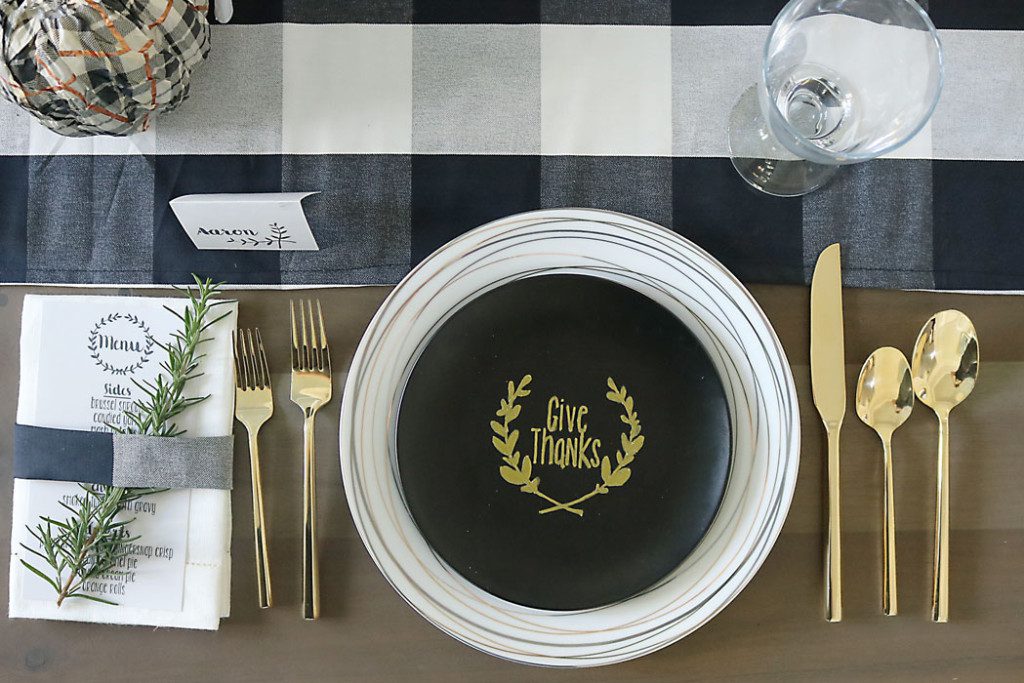 I actually did a few DIY's on this table setting.  The DIY's steps and printables for the menu and seating names are posted below.  Resources are listed below the post.  The black plates are a DIY and a knock-off from last year's West Elm thanksgiving plates.  The templates can be downloaded below in this post.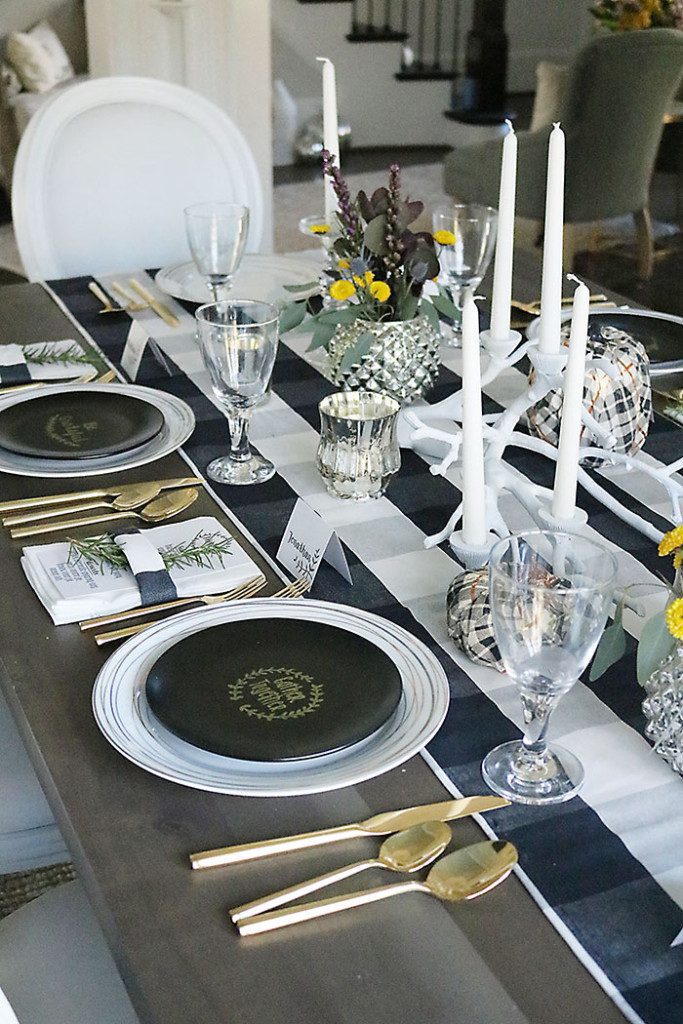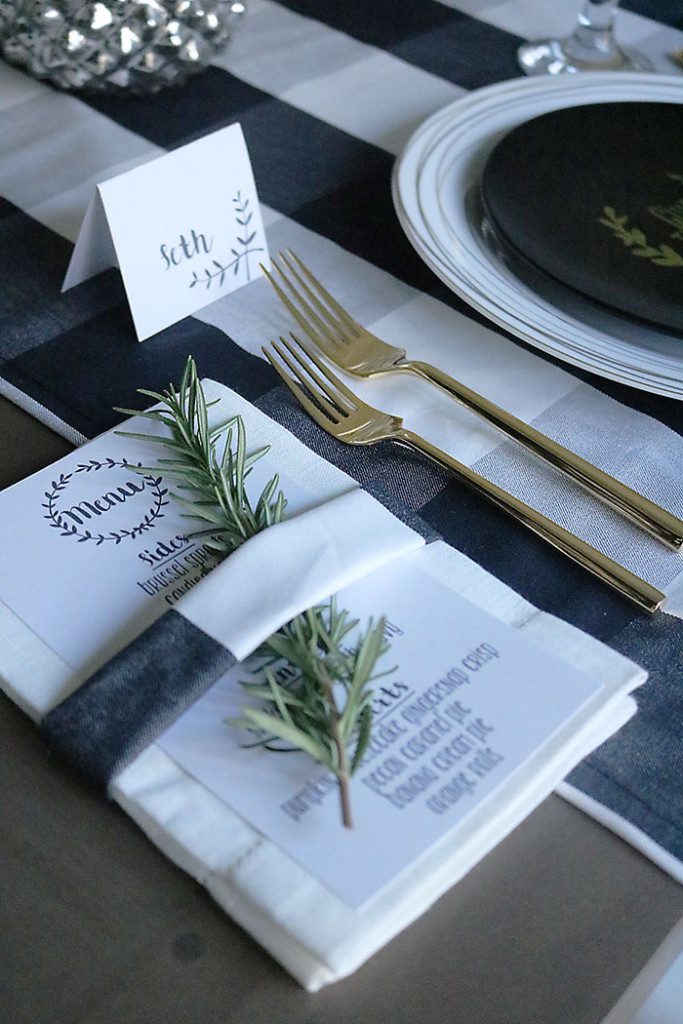 Black and gold are my favorite especially in subtle form.  The Menu and place card is also a printable.  Easy to add your items to the list and print for each of your guest.  I cut fresh rosemary from my garden for a touch of detail.  The musky, greenery smell is perfectly fitting for the occasion.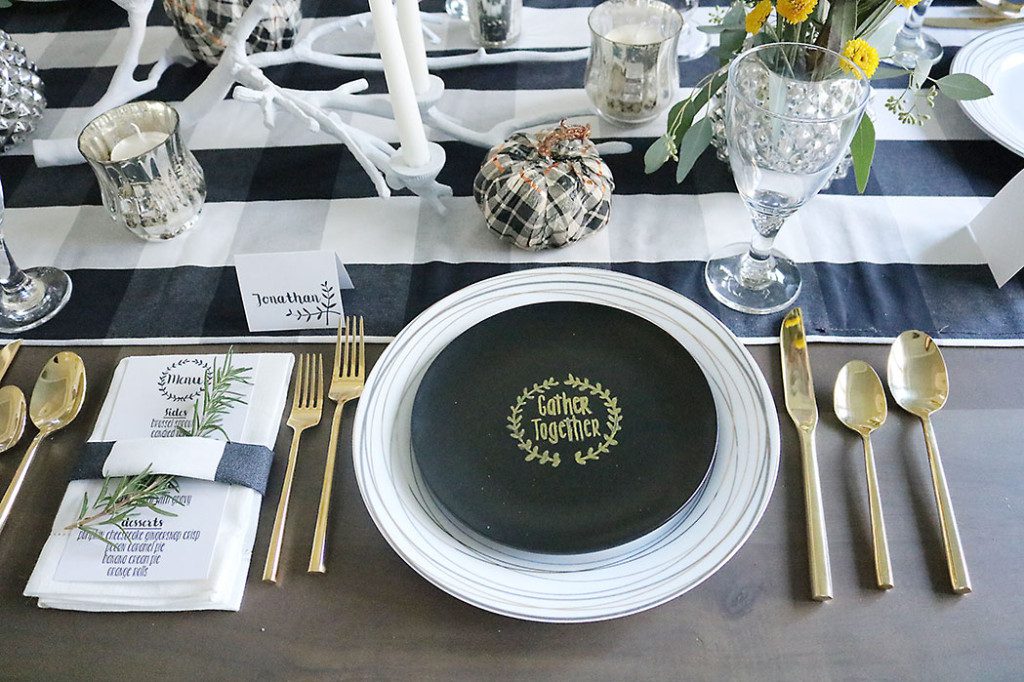 I made the black and white plaid table runner from Ikea fabric.  Then I took fabric scraps to wrap around the napkin and menu.  You can sew the strips or glue them down!  The tissue-covered pumpkins came in handy for a decoration on the thanksgiving table.  Mercury glass vases and votives bring a shimmery glow to the table.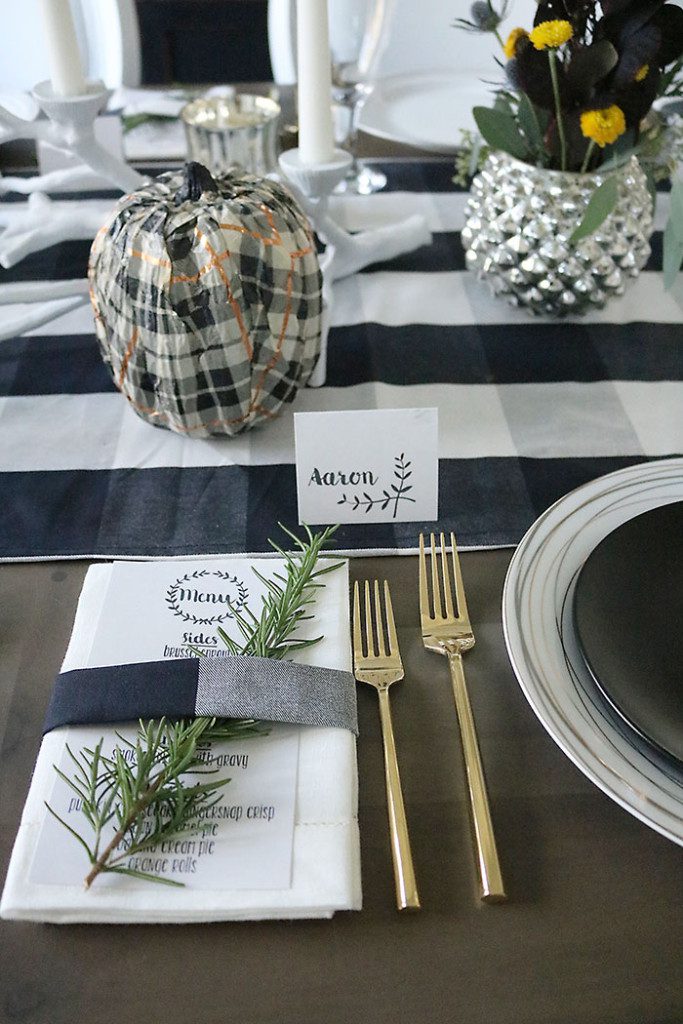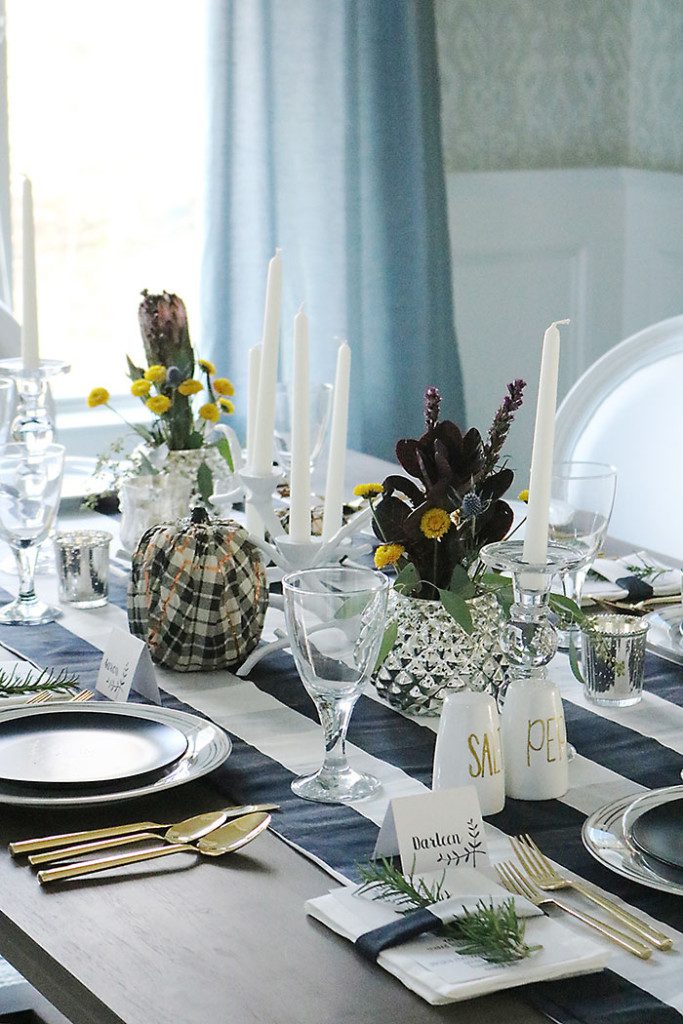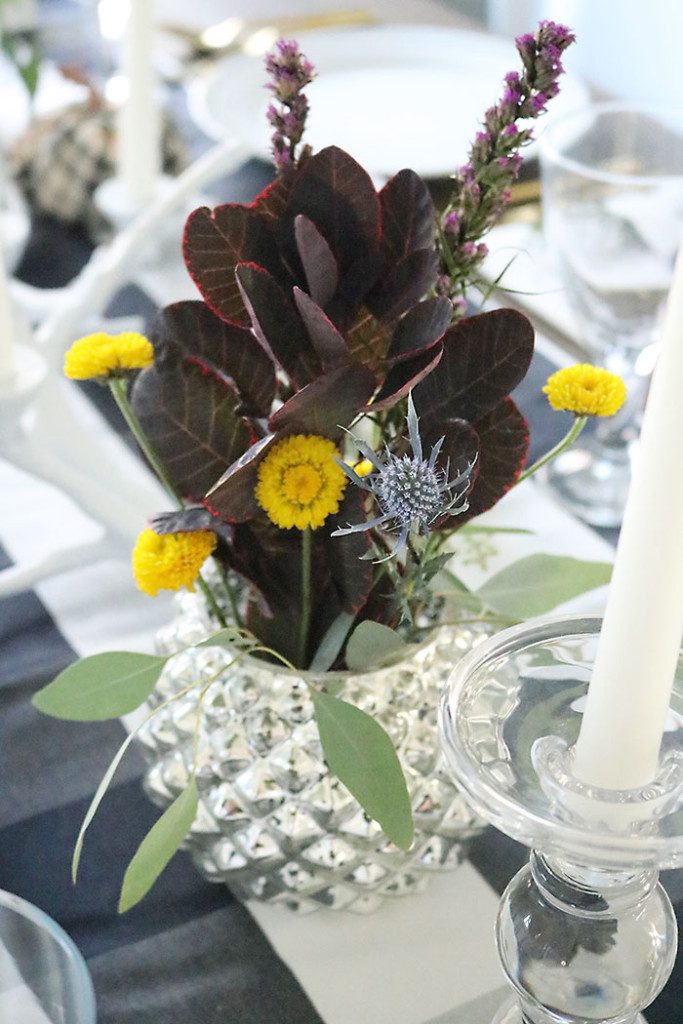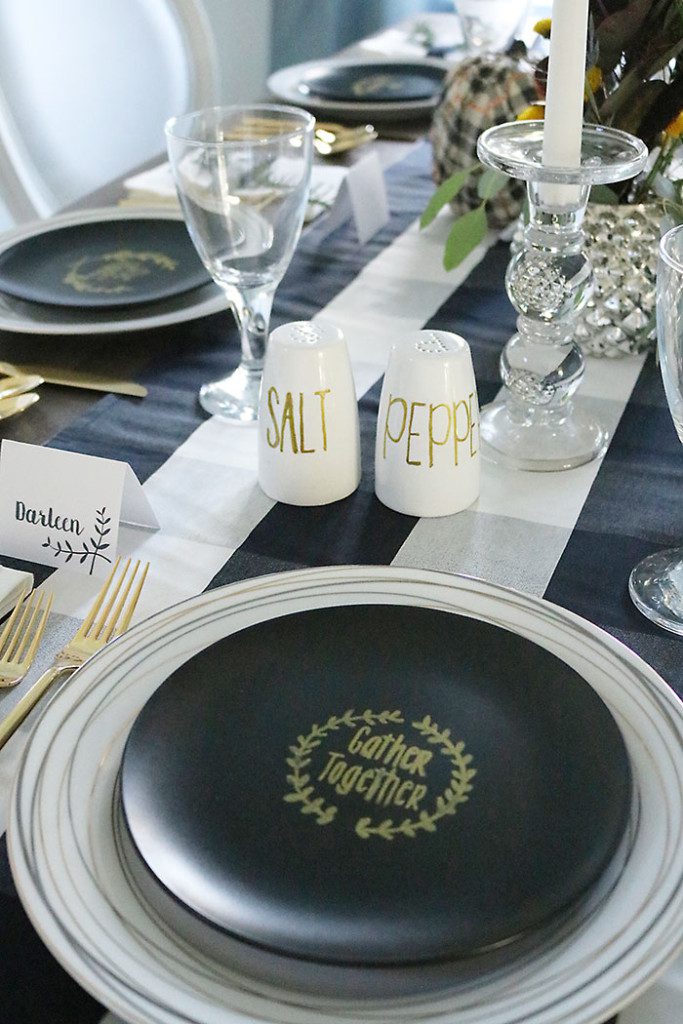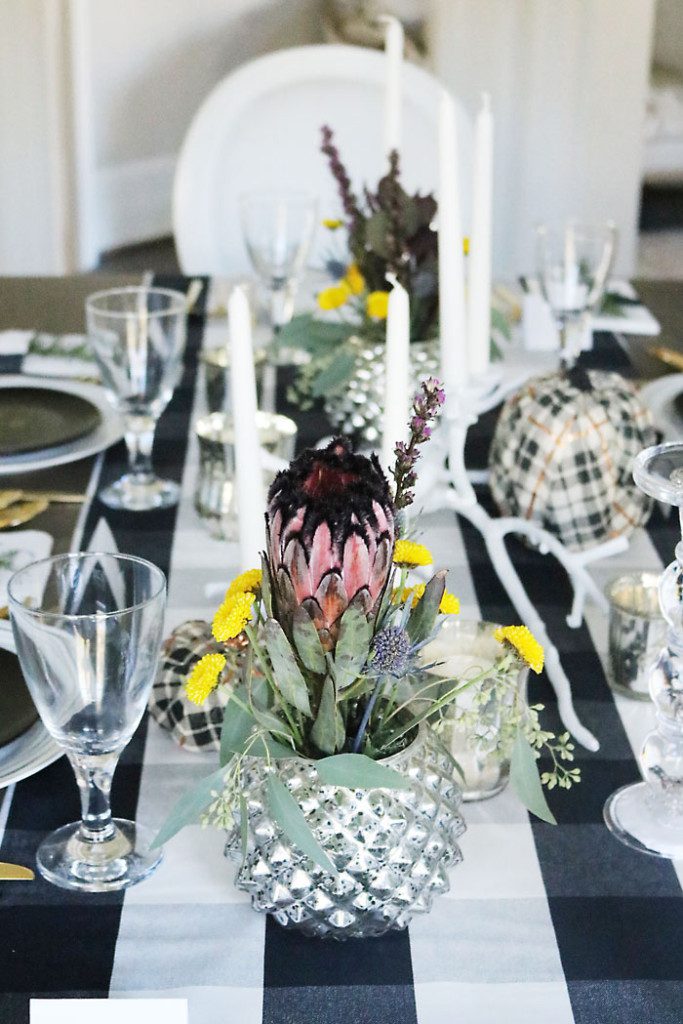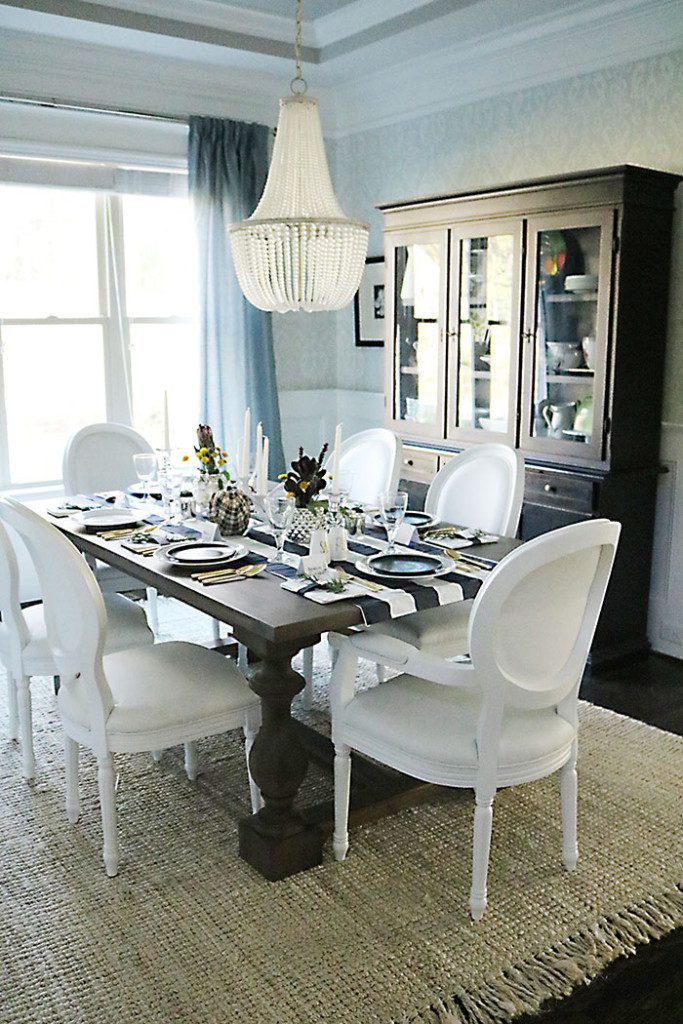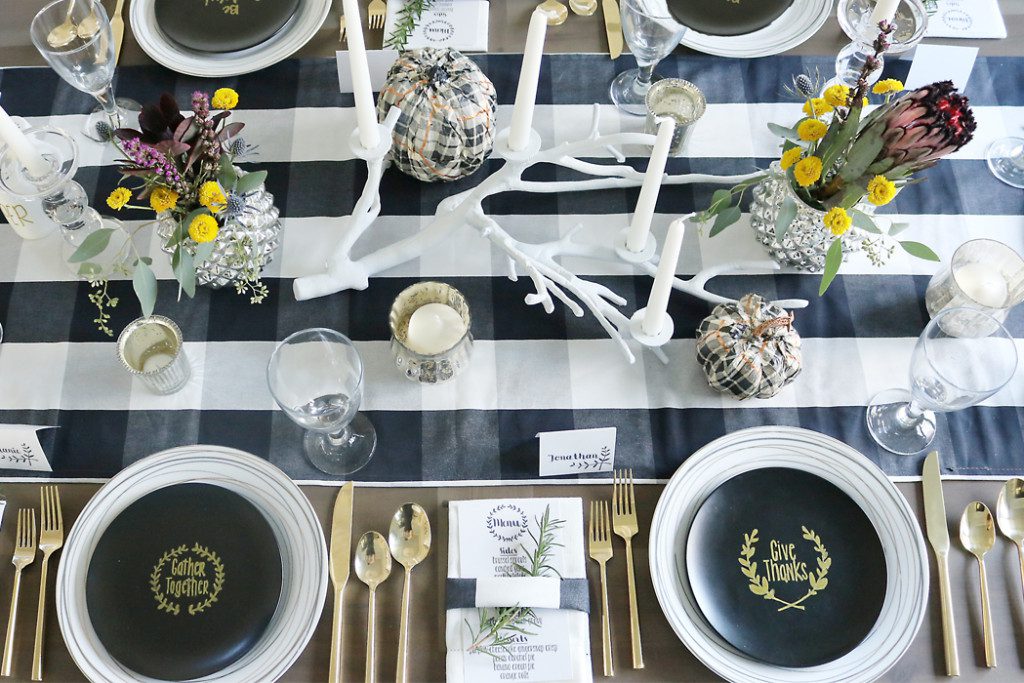 Resources and How To's: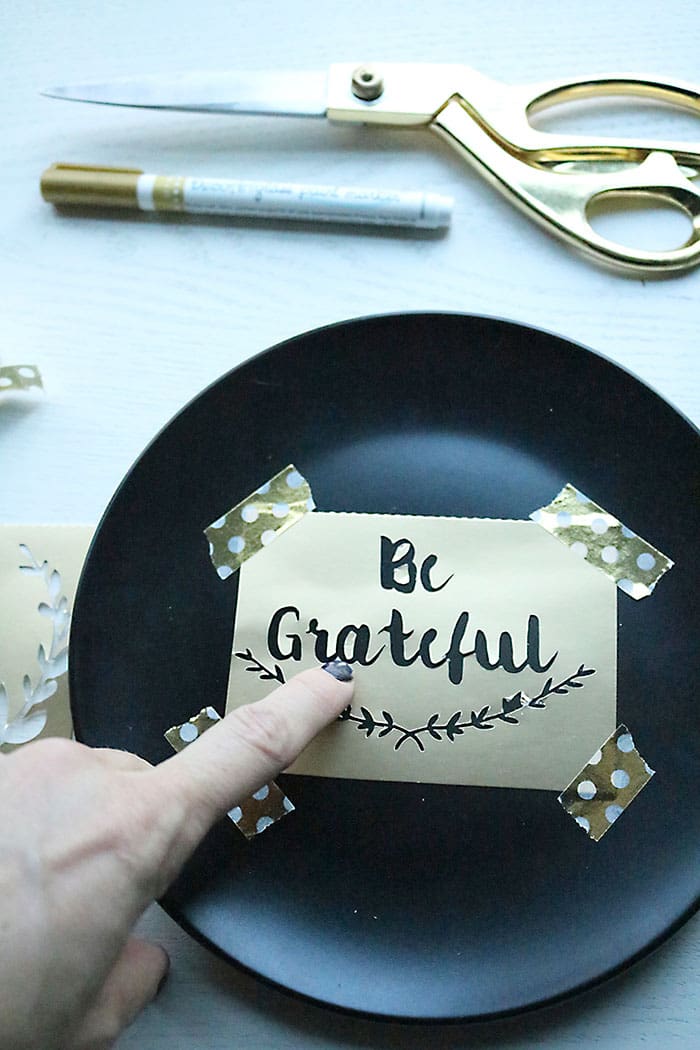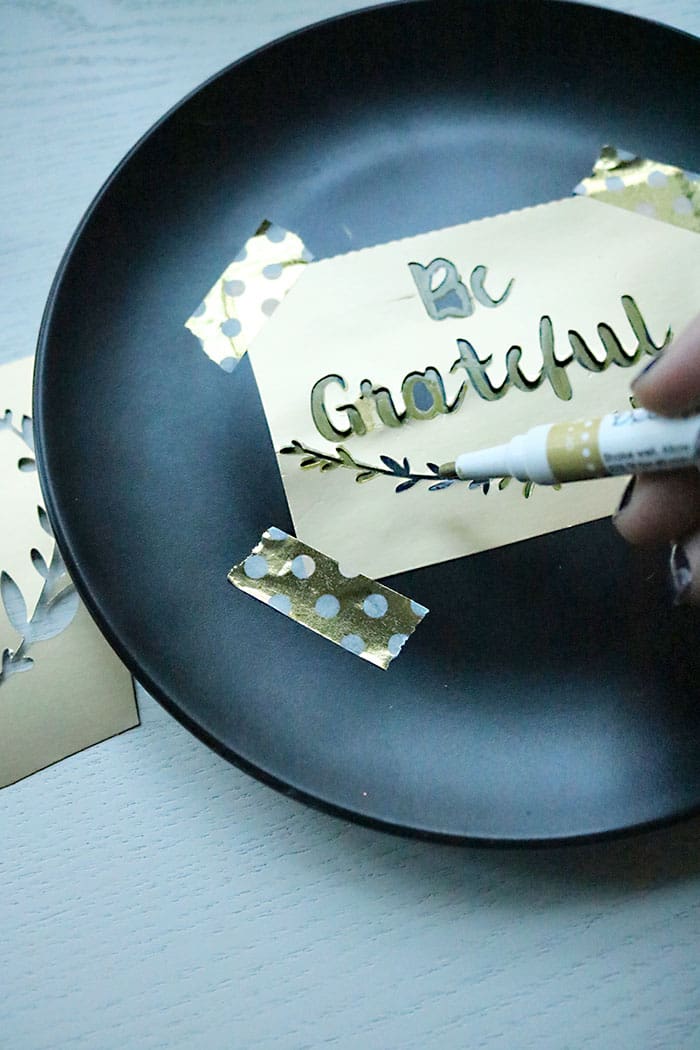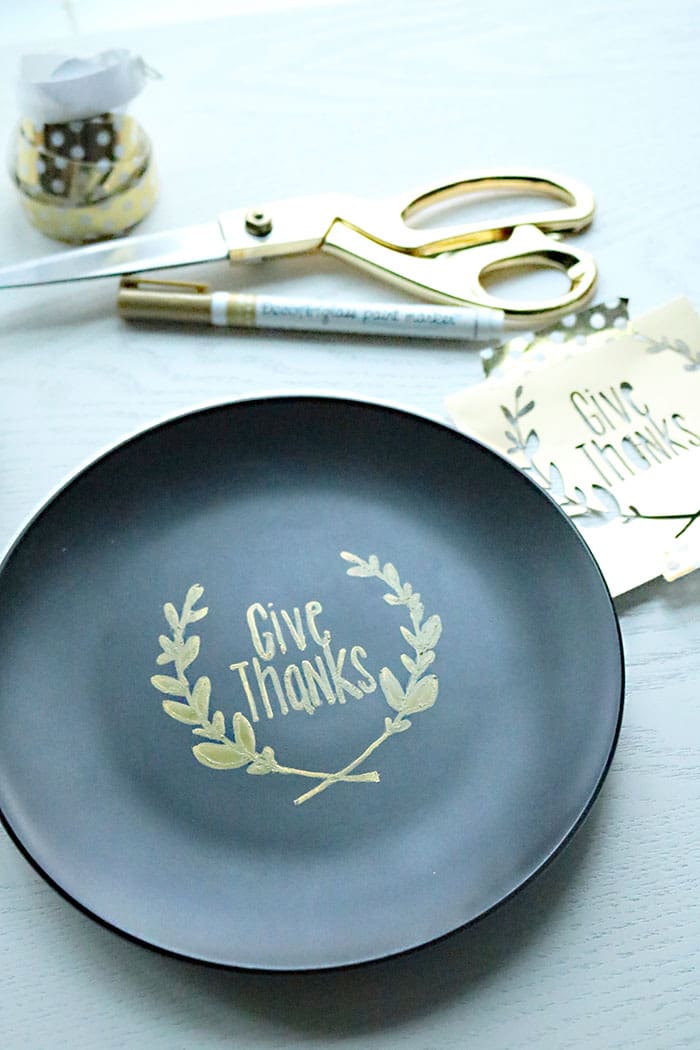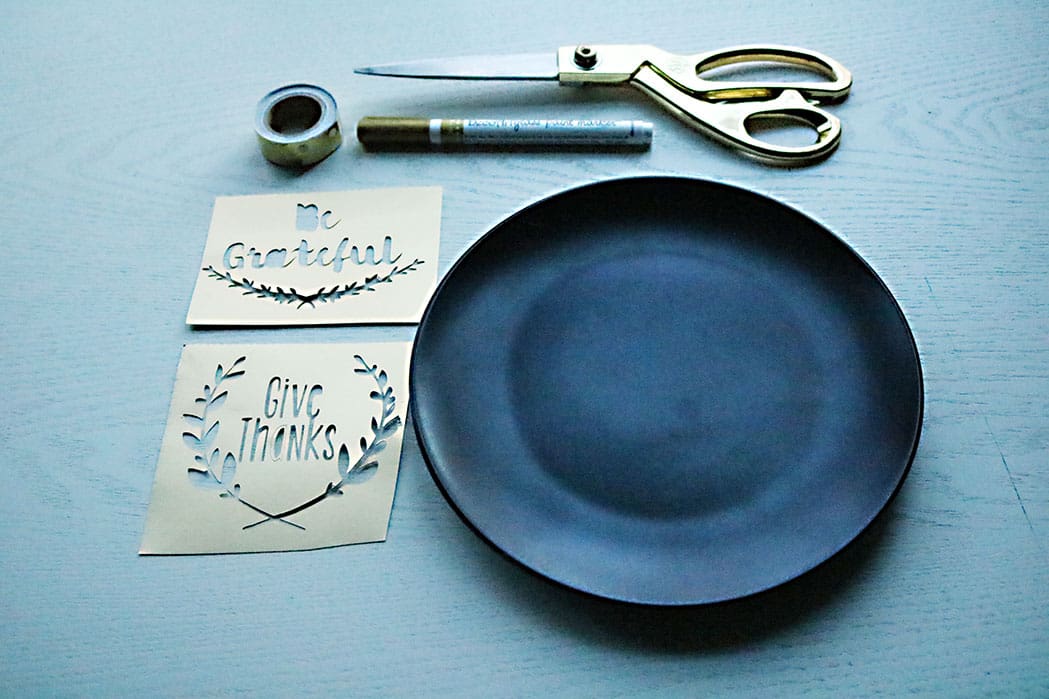 Thanksgiving Stencils for black plates— DOWNLOAD HERE .  If you have a cricut, upload and size down to 8.5″x 11″.  Then cut stencils out on vinyl or heavy cardstock paper.   If you DON't have a cricut, print out the stencil on your printer and follow my instructions on how to transfer artwork using graphite/chalk paper.  Then use a gold metallic Deco Arts Paint Pen (they work better than oil-based sharpie pen).  And stencil the design on the plate.  Or if you used graphite paper, go over the design with the paint pen.  Let it cure for 8 hours then bake at 375 degrees for 40 mins.
Menu Printable Card— DOWNLOAD HERE for blank card
DOWNLOAD HERE for dish category
Placement Name Cards— DOWNLOAD HERE . Once downloaded, add text.  I used the Movus Brush Pen font for the names or use your own.
Plaid Table Runner—Ikea Berta Ruta Fabric .  I cut the width the size of a standard table runner (about 20″) then sewed all four sides.  Don't sew?  Then use fabric glue to secure down the sides–fold down all 4-sides about 5/8″.
Black Dessert Plates—Ikea Dinera Side plates stenciled with printables I made and gold metallic DecoArts Paints  (see above for DIY)  I also made Salt and Pepper Shakers with the DecoArts Paint pen.
Gold Utensil Set–Target (can't find it online.  It's the Threshold brand). (similar)
Glassware — Pottery Barn
Dinner Plates — Target
White Cloth Napkins — Ikea
Mercury Glasses and votives — Michaels
Candelabra branch — Home Goods and then I spray painted it white. (similar)
Get the LOOK of the Simple Thanksgiving Decorations Table Setting: