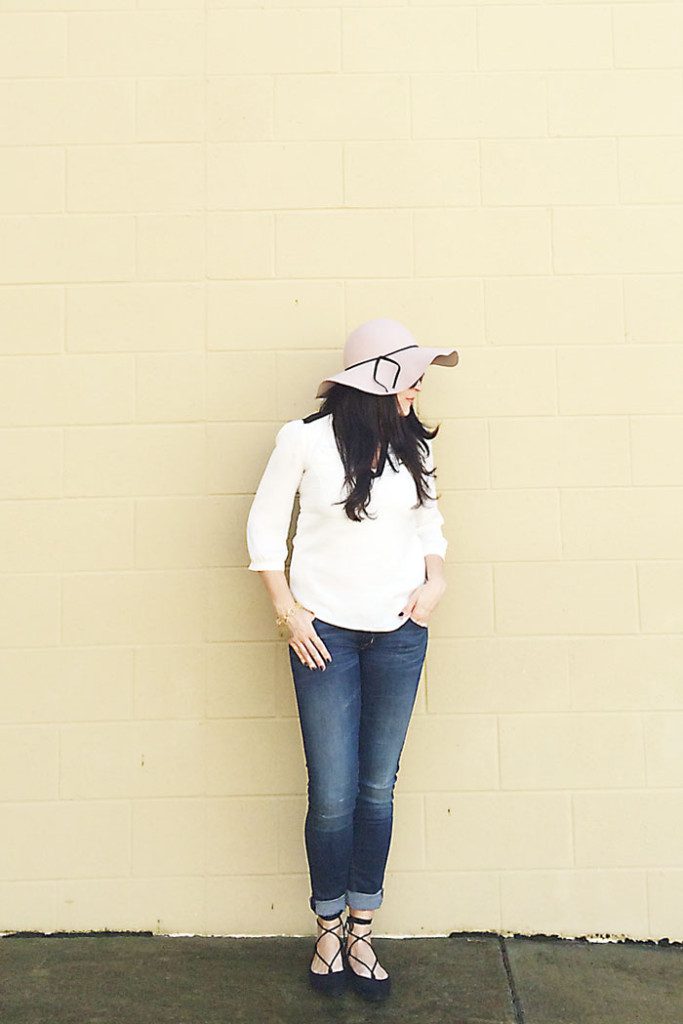 The following items from my outfit are on sale, but find the coupon/deal below.
Since I'm sure you are thinking about the holidays, I just wanted to share with you some really great deals that are going on today!  There are some really great saving,s and I've got my eye on some items that might get me in trouble.  So a discount is good to me!
Saks Fifth Avenue — through Nov. 11, receive up to $275 off your $250-$1,000+ purchase with code SAKS81.  Now's the time to get those coveted over-the-knee boots or studded heels.  My favorite dress that is good to wear to a fancy event is Tadashi.  I have two of his dresses and its the perfect coverage. Here are a few of my favorites on my wish list:
Milly–– Start thinking of any upcoming holiday events because Milly is offer 30% off TODAY ONLY!  Milly dresses are gorgeous and perfect to wear to a festive party.  Use code: MILLYSS . Here are a few of my favorite Milly pieces:
Gap — through Nov. 19, earn $25 on every $50 you spend.
Barneys Warehouse — through Nov. 12 take 40% off clearance, plus an extra 40% off sitewide.
Nordstrom —  through Nov. 15, Fall clearance is on sale, with up to 40% off men's, women's and kids'.
Brooks Brothers — Veterans Day clearance, up to 70% off.
Express — through Nov. 11, buy one item, get one 50% off.
Bloomingdale's — through Nov. 15, it's the Friends and Family sale; take 25% off almost all items with code HOLIDAY.
Macy's —  through Nov. 11, take 20% off the Veterans Day sale with code VETDAY.
Neiman Marcus — through Nov. 11, take $50 off a $200 or $100 off a $400 regulary priced purchase with code NOVSAVE.