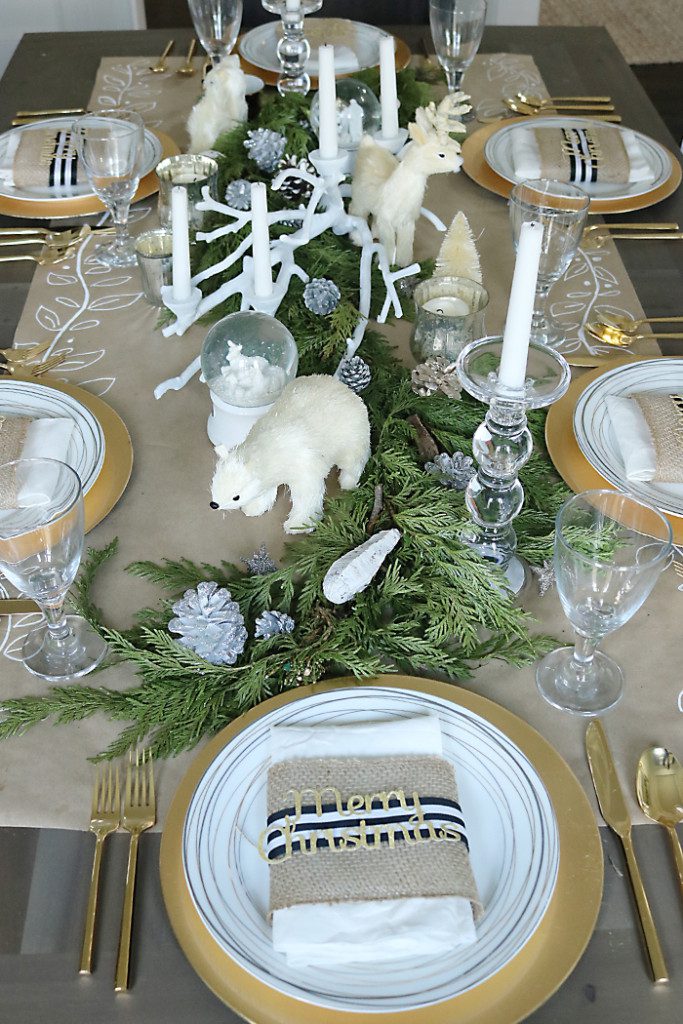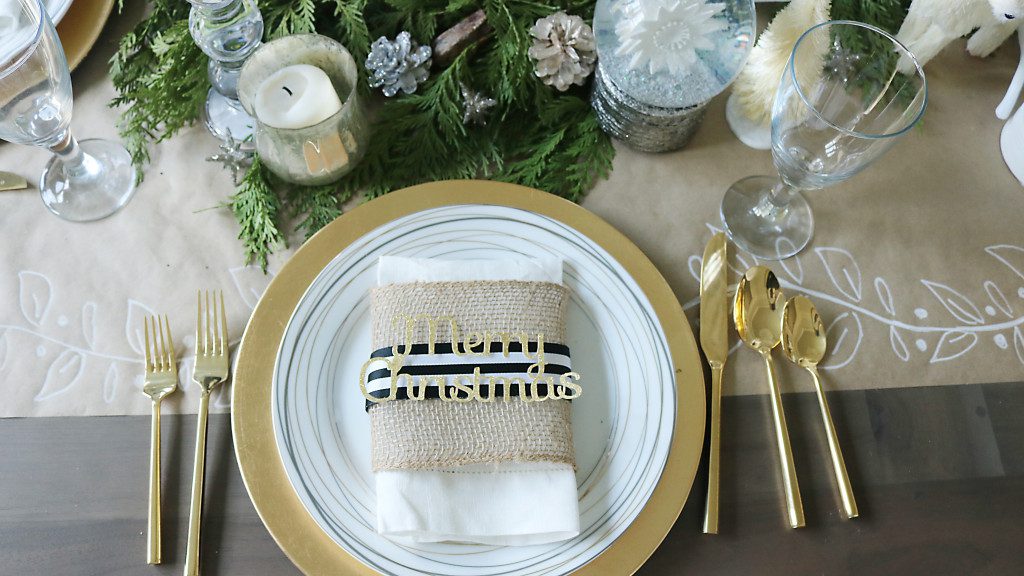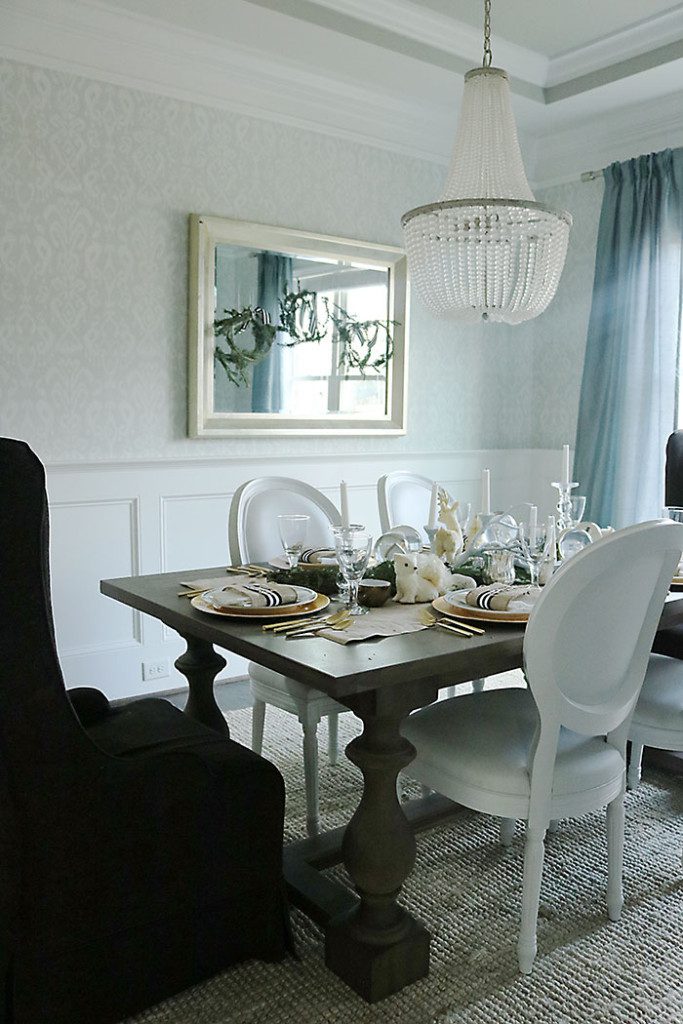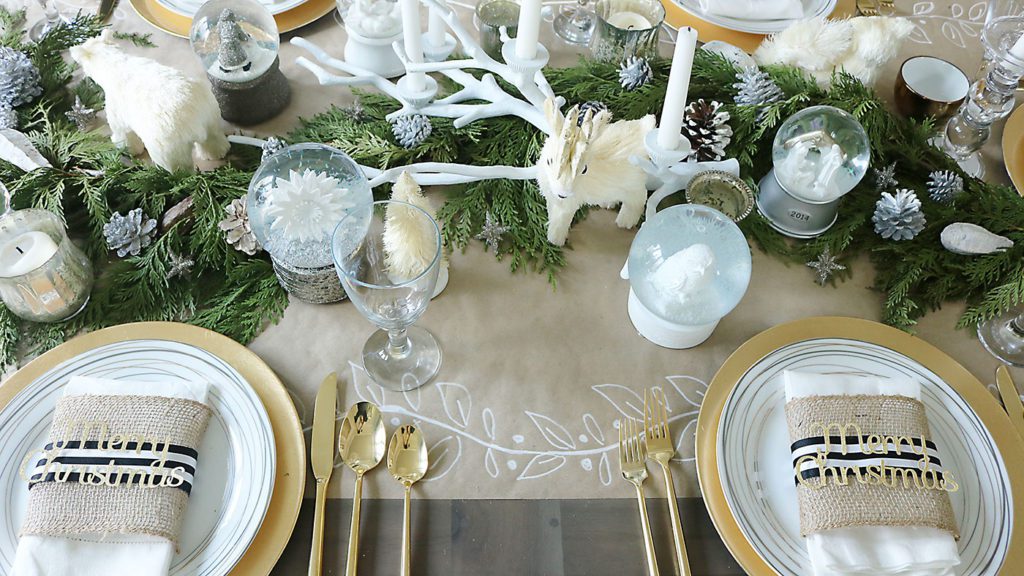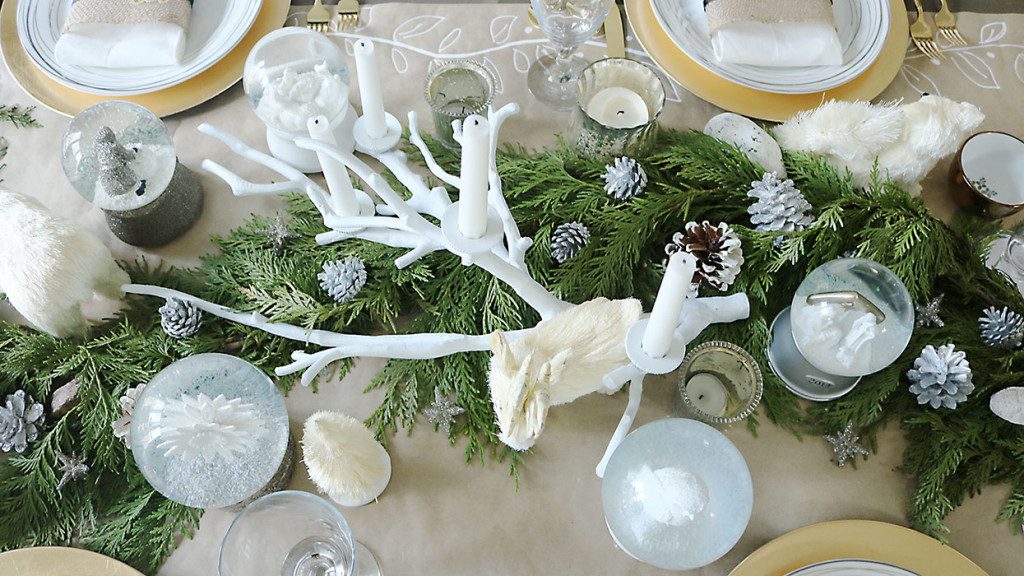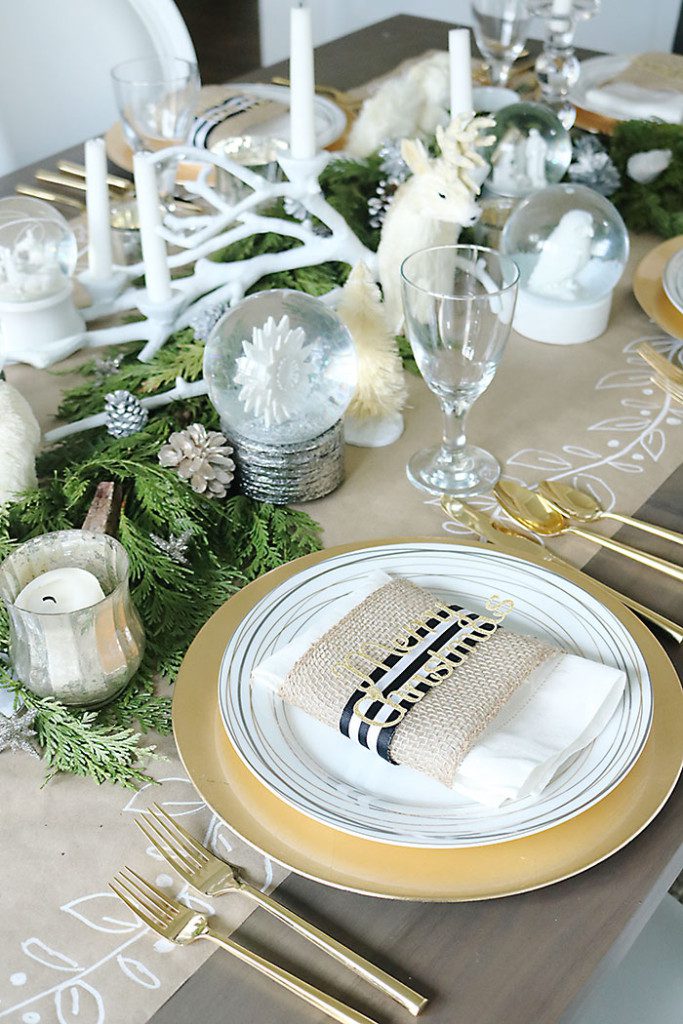 Christmas Table Decorations: Just Add Garland— Put your house in a festive Christmas spirit by adding green garland to just about any room, mantle, doorway or table setting.  Swag the garland to give it a natural look.  Embellish the garland with glittered pine cones or red berries.  Eucalyptus leaves are a pretty touch.  I switched around my Thanksgiving table but kept with the same color scheme of black and white and gold.  I love the simplicity.  Brown kraft paper for the table runner, and I used white chalk paint pen to draw one large row of branches.  We have a thing for snow globes, and we get one every year, so I added those as decorations to the table.
The scripted glitter "Merry Christmas" I cut out on my Cricut and added it to the napkin setting.  I just used a scripted font, formatted it so it was tight and each letter touching.  Saved as a jpeg and then cut on on the Cricut.  I love that machine!  I also make little wreaths made from Christmas tree scraps that I picked up at home depot.  I just hot glued the branches together to make the wreaths.
Now where's the ham and cinnamon rolls?!
Get the Look:


Want to See More?