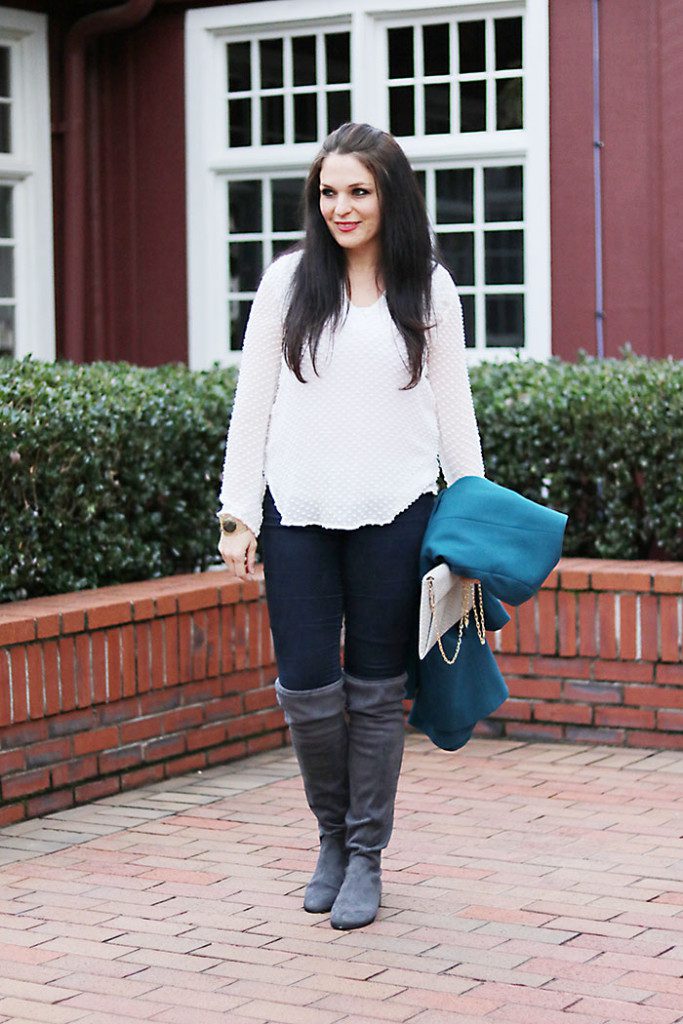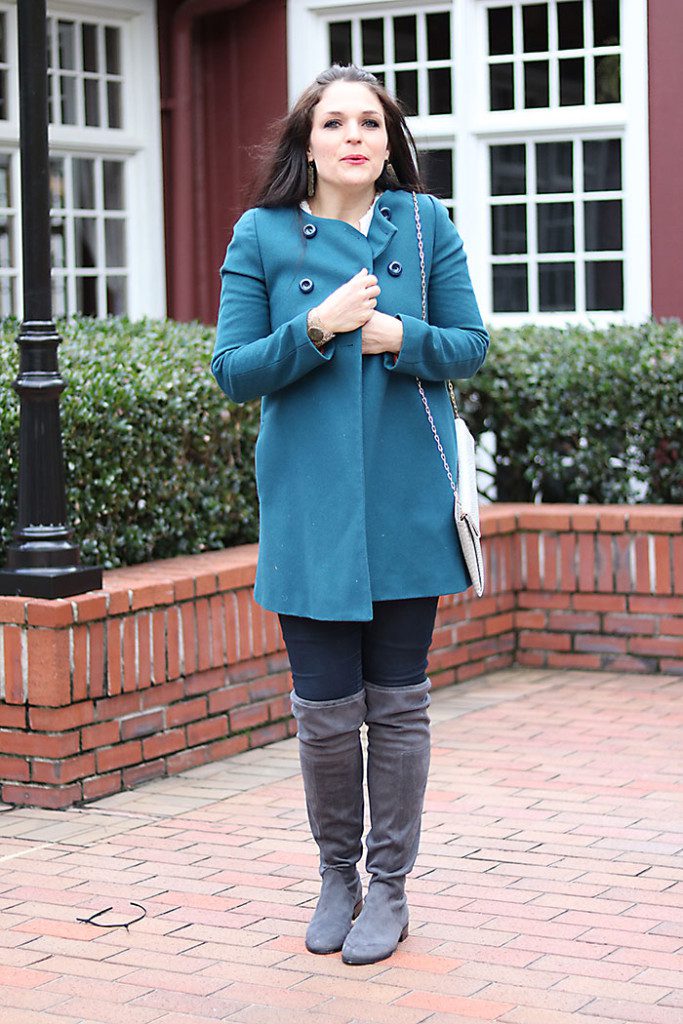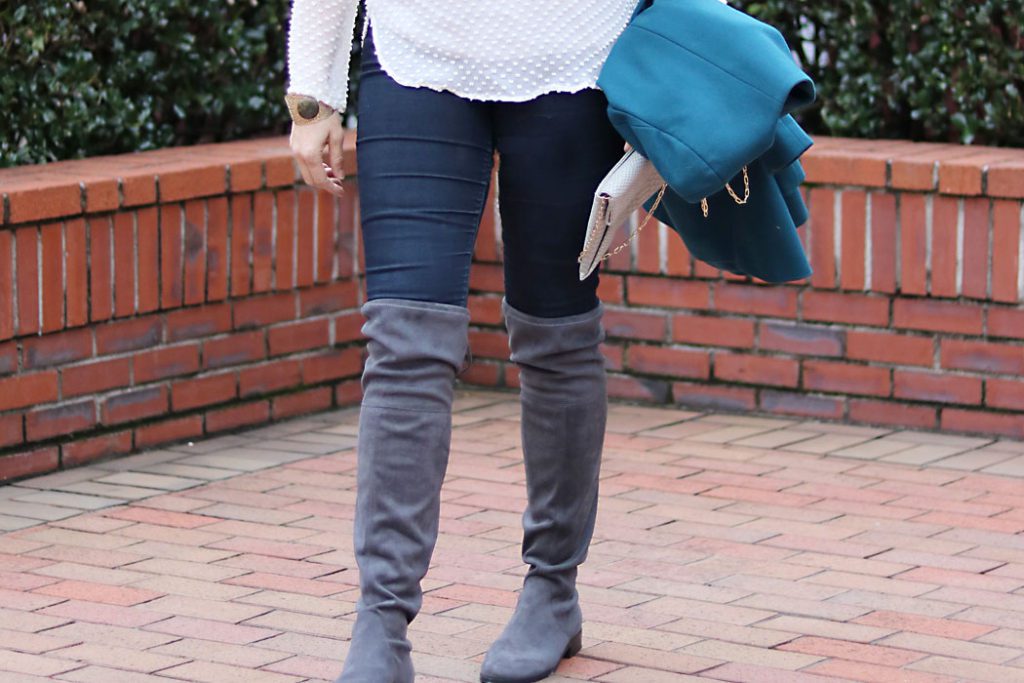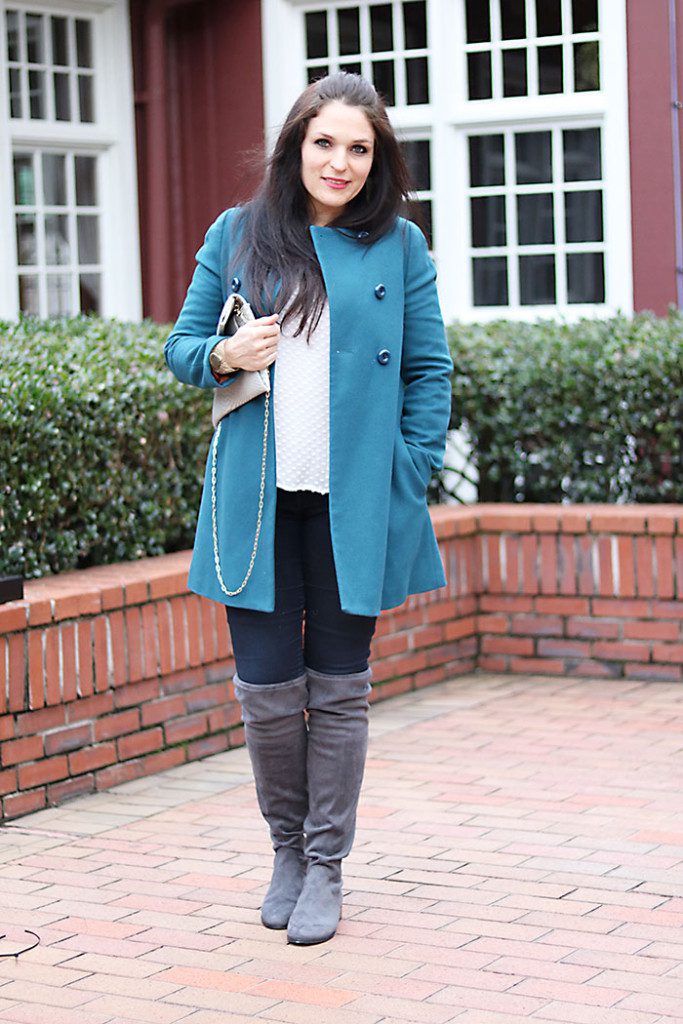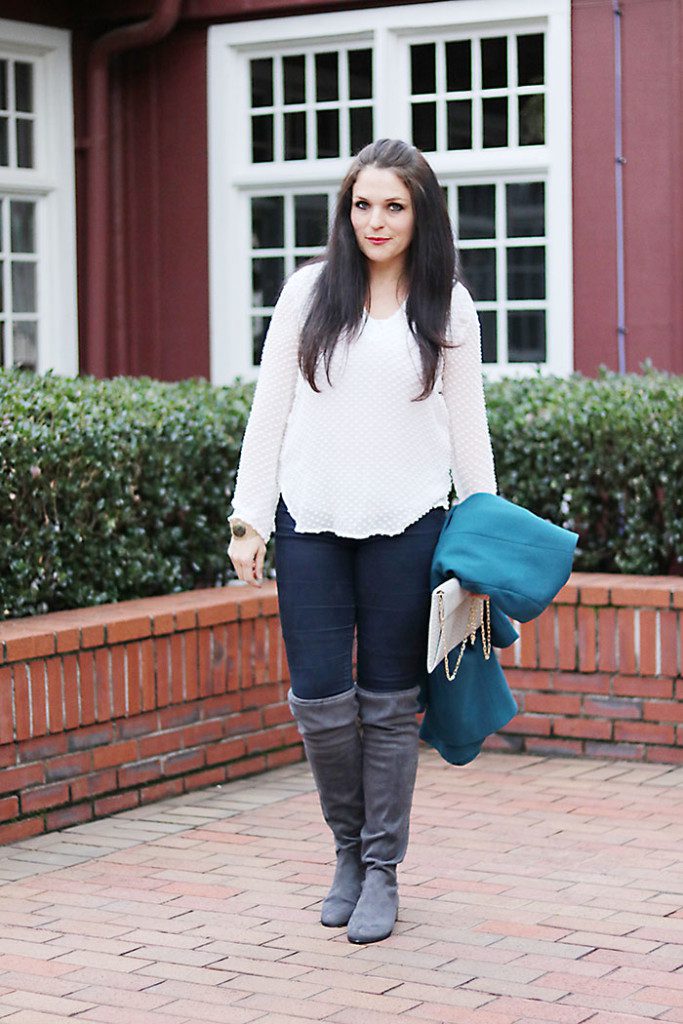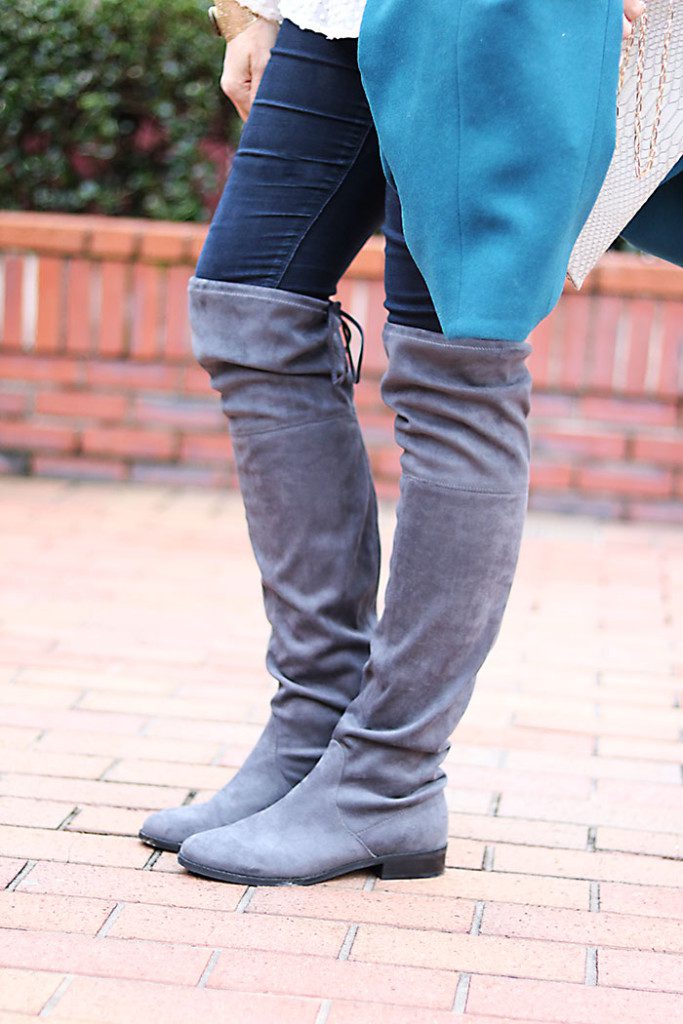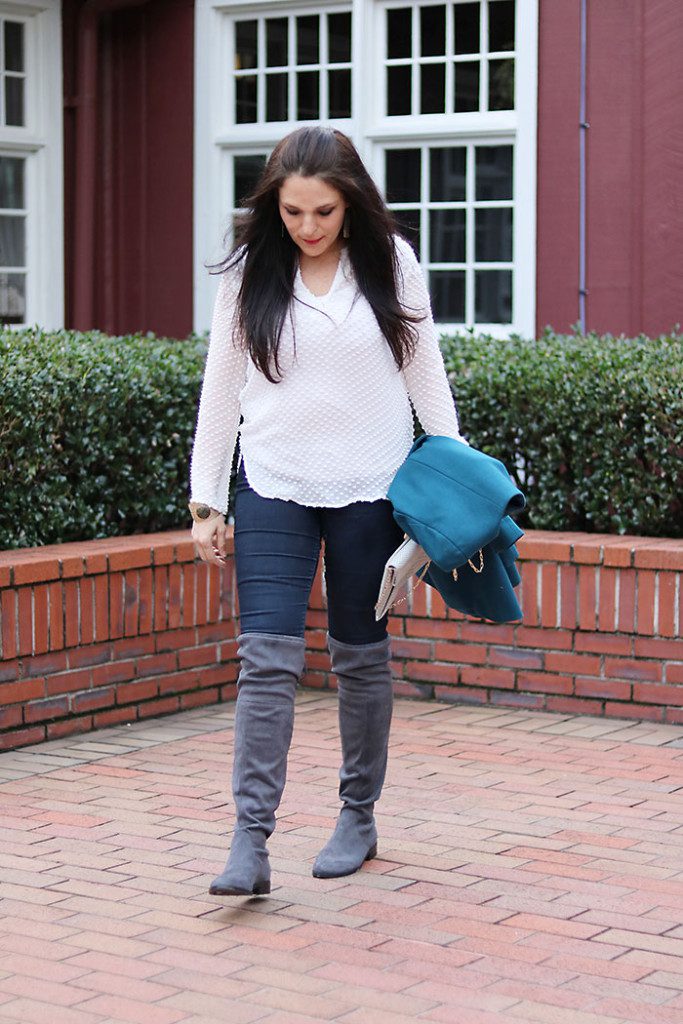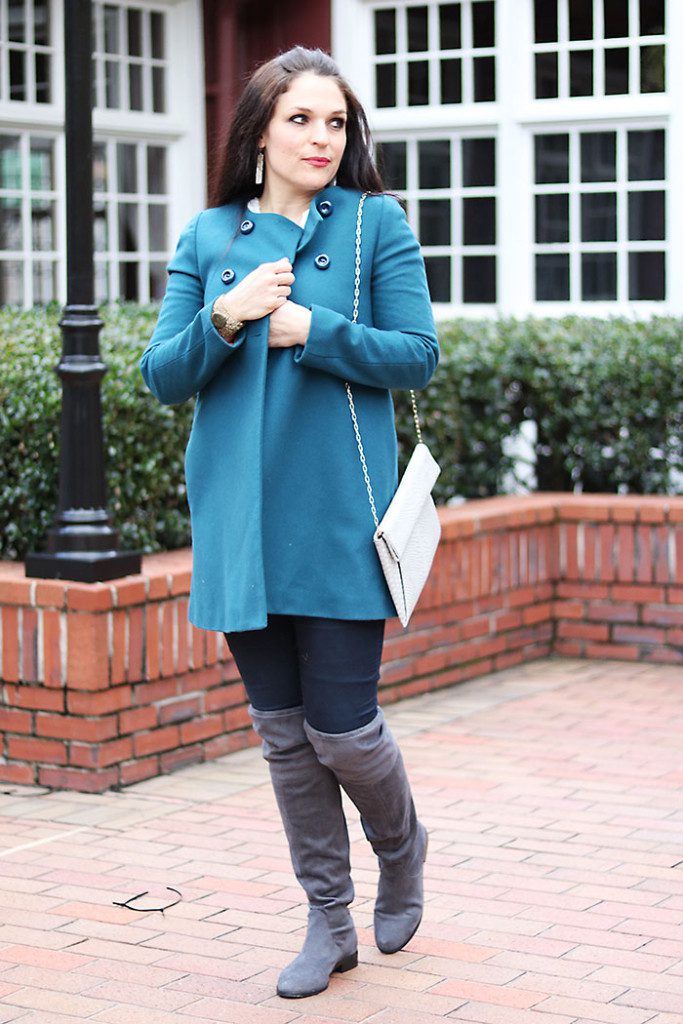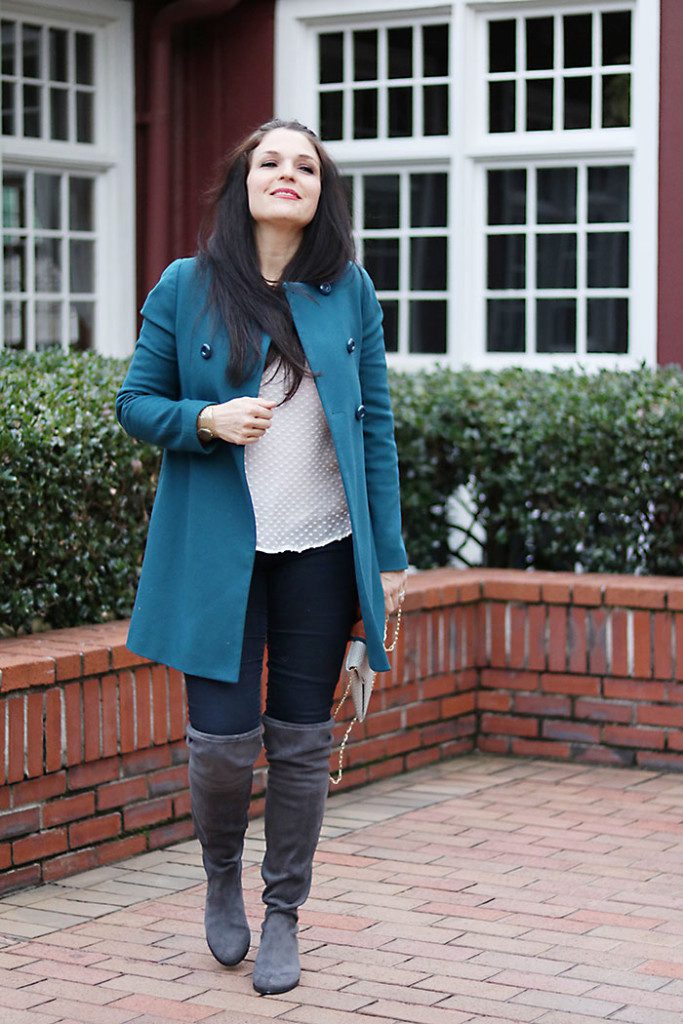 Boots | Coat (old) similar, similar | Shirt | Bracelet | Earrings | Clutch (sold out) similar
Over the Knee boots Under $150: I've been on the search of reasonably priced over the knee boots that weren't a fortune, and ones I can wear around town as a one of my winter basics.  I finally found these ones from Steve Madden with a low heel and on sale, and are a perfect knock-off of these over the knee boots I am obsessed over.  The Steve Madden boots are comfortable and one of the things I like is that they aren't so high on my thigh.  Many of the over the knee boots I found were just a little too extreme and hit too high that it was uncomfortable sitting down and only went with a few outfits.  I paired these boots with skinny black pants and basic shirt.  Perfect mom style for my lifestyle on the go.  Take advantage of many of the boot sales going on.  I have a feeling that over the knee boots are sticking around for a bit.  These are perfect to add to your winter wardrobe and wear for next winter season!
I searched some of my favorite over the knee boots under $150.  Many are on sale, so get them while they last!