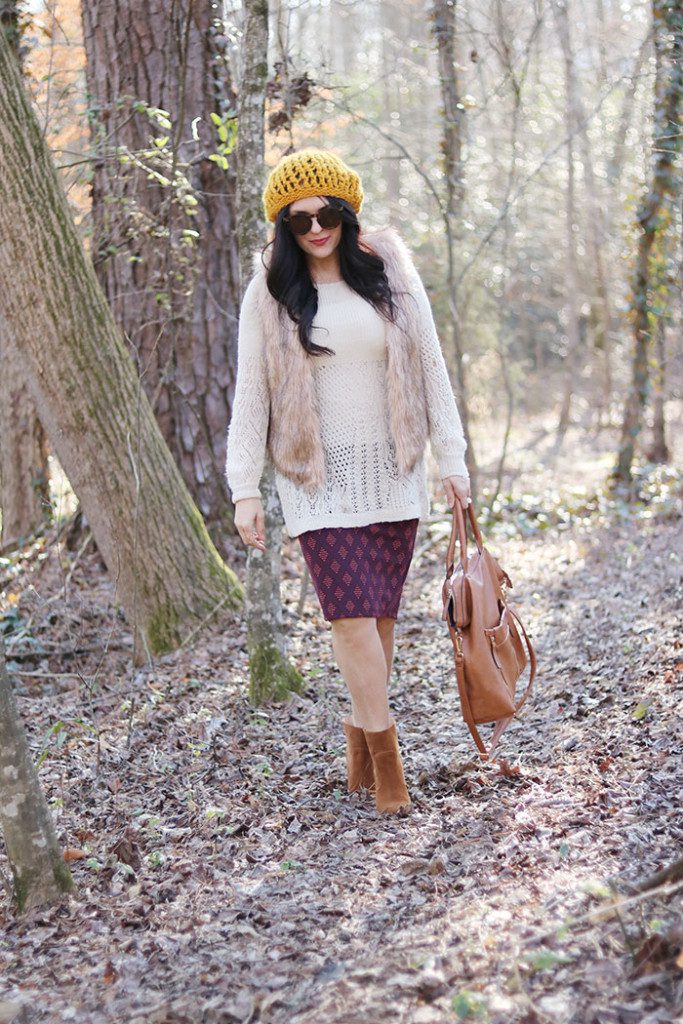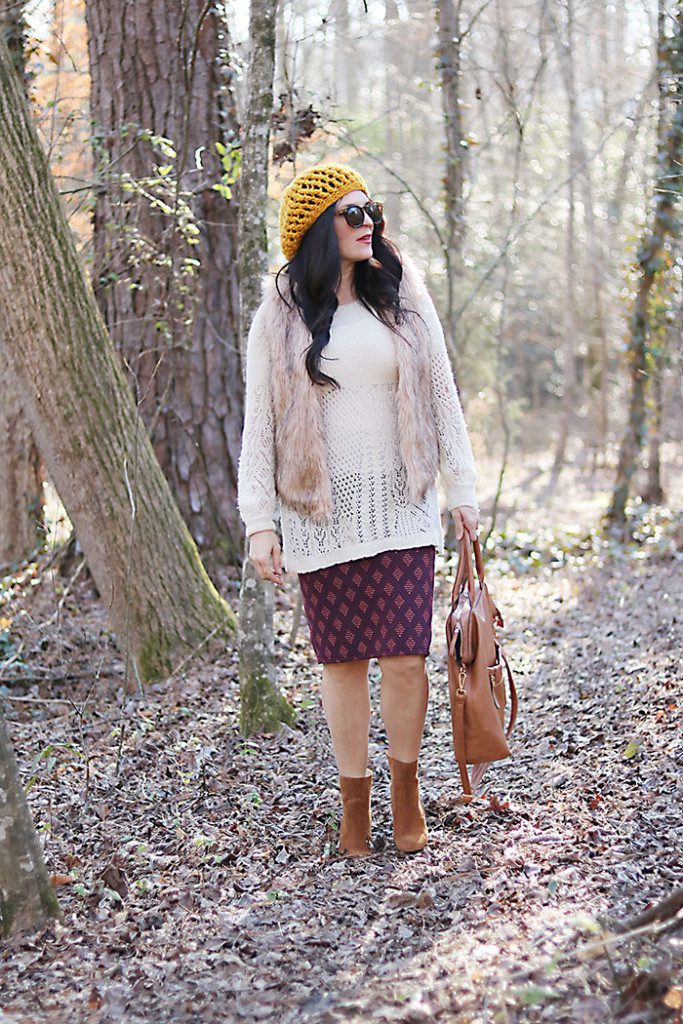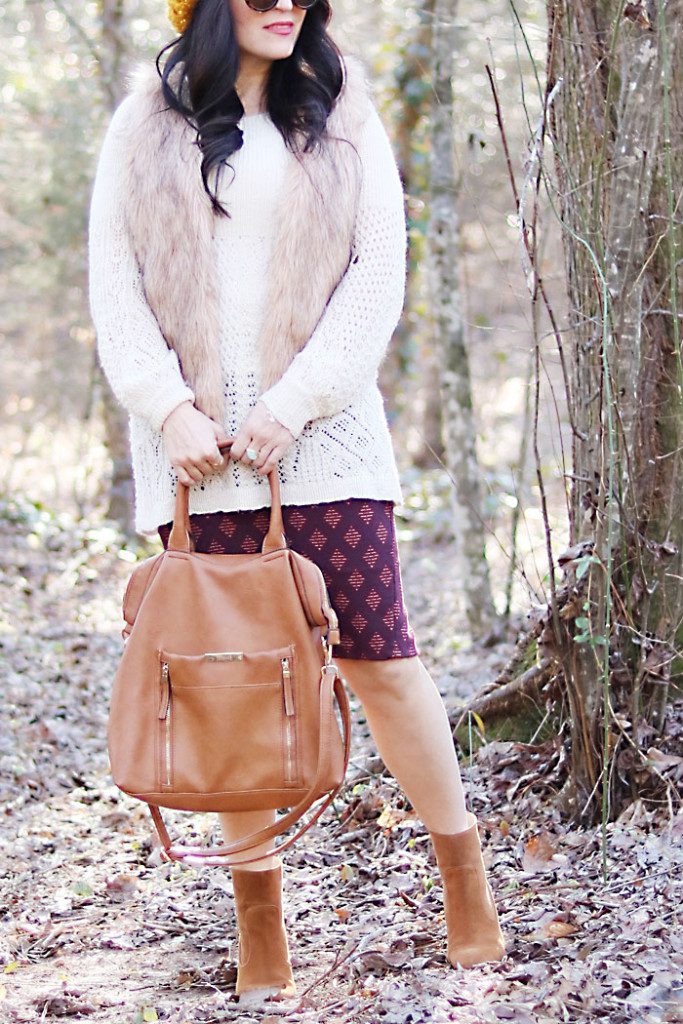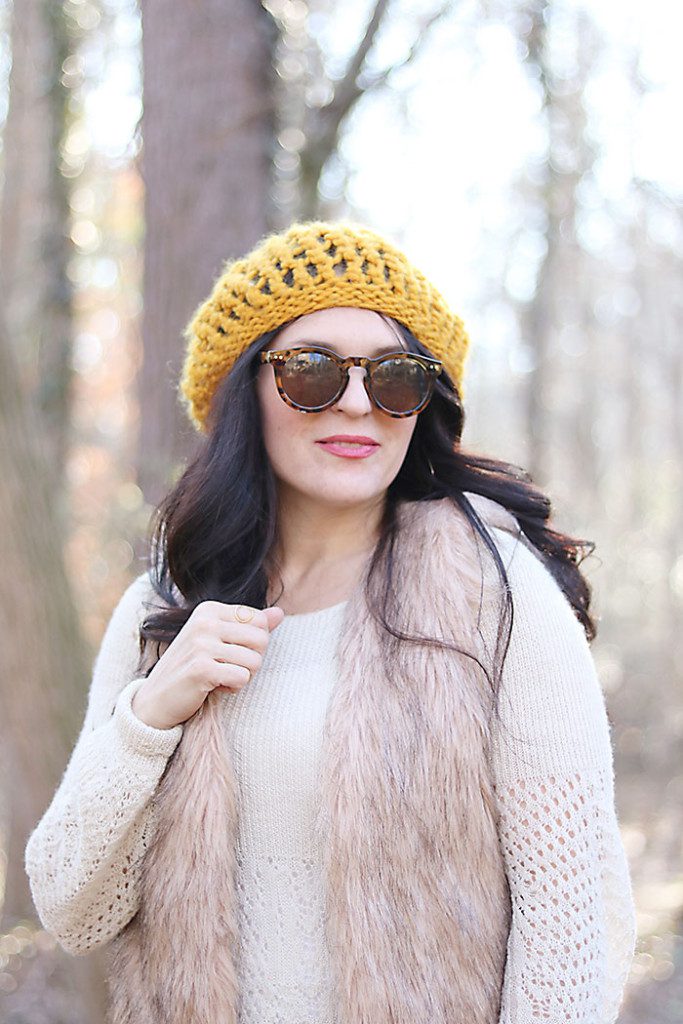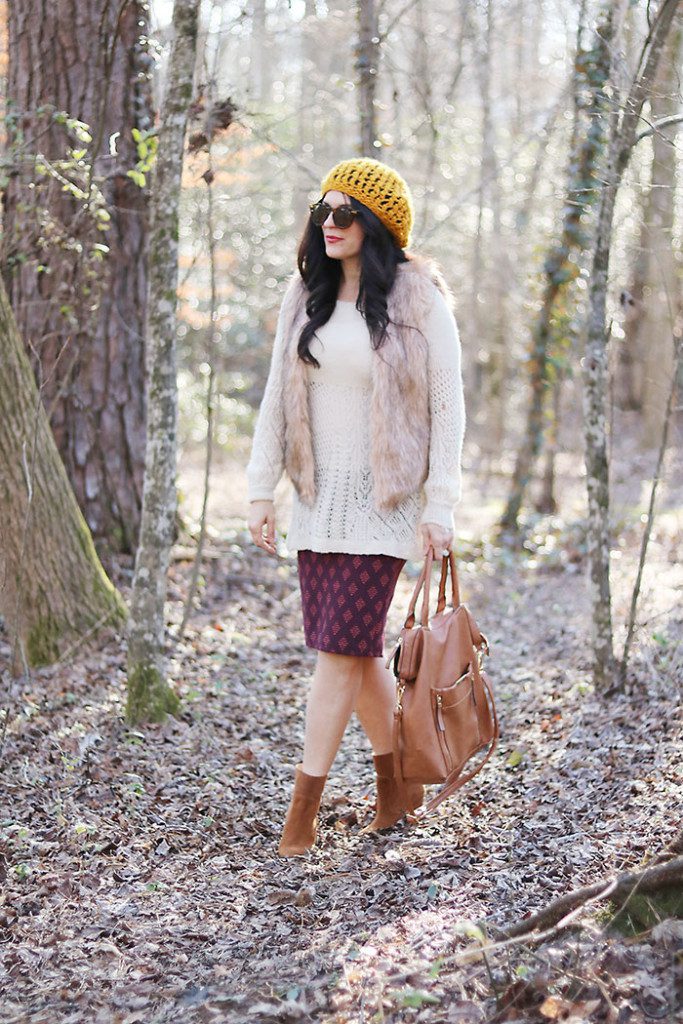 Fur | White Sweater (old) similar | Zara Skirt | Top Shop bag (S/O) similar  | Brown Leather Boots | Sunnies (old) similar 
Winter is almost done in my neck of the woods!  That was fast.  But there is still a chill in the air, so chunky sweaters and fur vests are perfect to wear.  This boho fur sweater outfit is a right on check.  Fur vests and faux fur coats have been my favorite item to finish off an outfit this winter.  Wear with jeans and a long sleeve t-shirt, sweaters or skirts.  I wore a similar boho fur outfit with a black dress.
The skirt I am wearing is from Zara.  It's part of their 

Trafaluc

collection, which I love because that collection is affordable and casual wear.  I know I am going to wear this stretch skirt into the spring.
My leather boots are also from Zara and are on sale to $20!  Looks like they are going fast!
The TopShop slouchy bag has been a favorite.  My everyday.  Goes with so much, but unfortunately it's sold out.  I listed some other options below.
Finish an boho fur sweater outfit always with a Muze hat. Of course!  The hat I am wearing is similar to the creme beret hat on my site.  The Mutze xx DMJ collaboration has been so much fun this winter season.  I love working with Mutze hat creator Ashley.   This is the last month to order Mutze hats !
Here are some more boho fur sweater outfit options