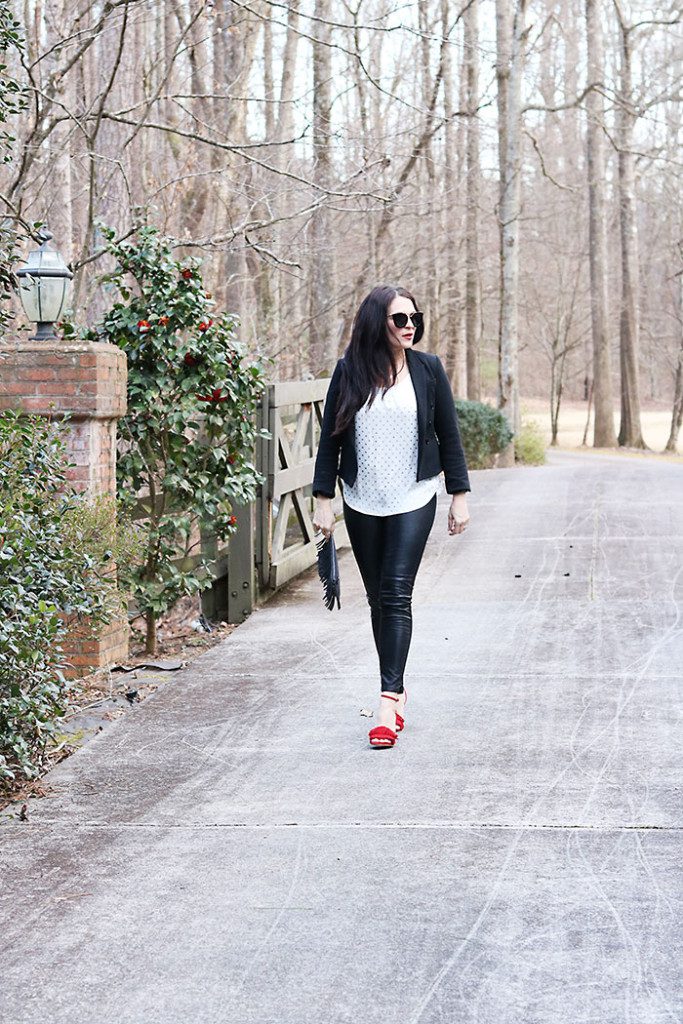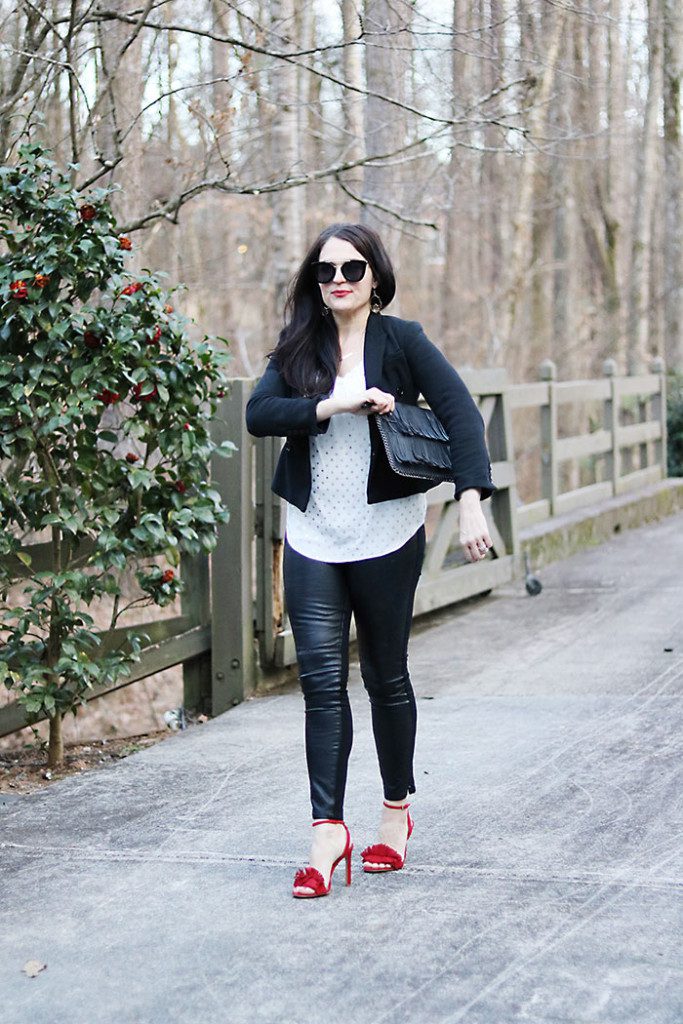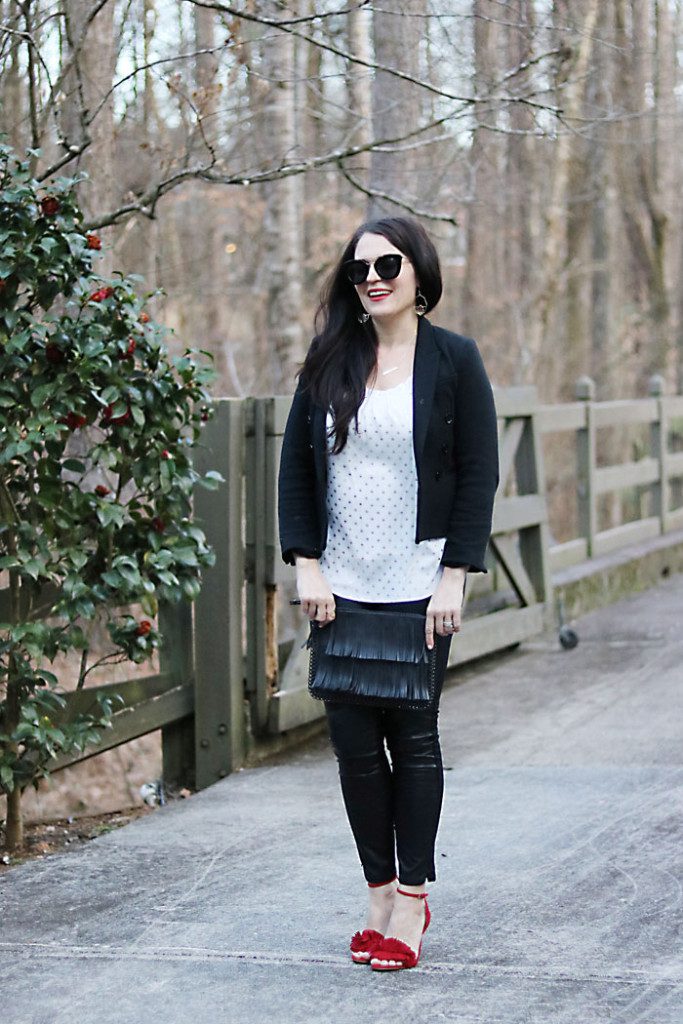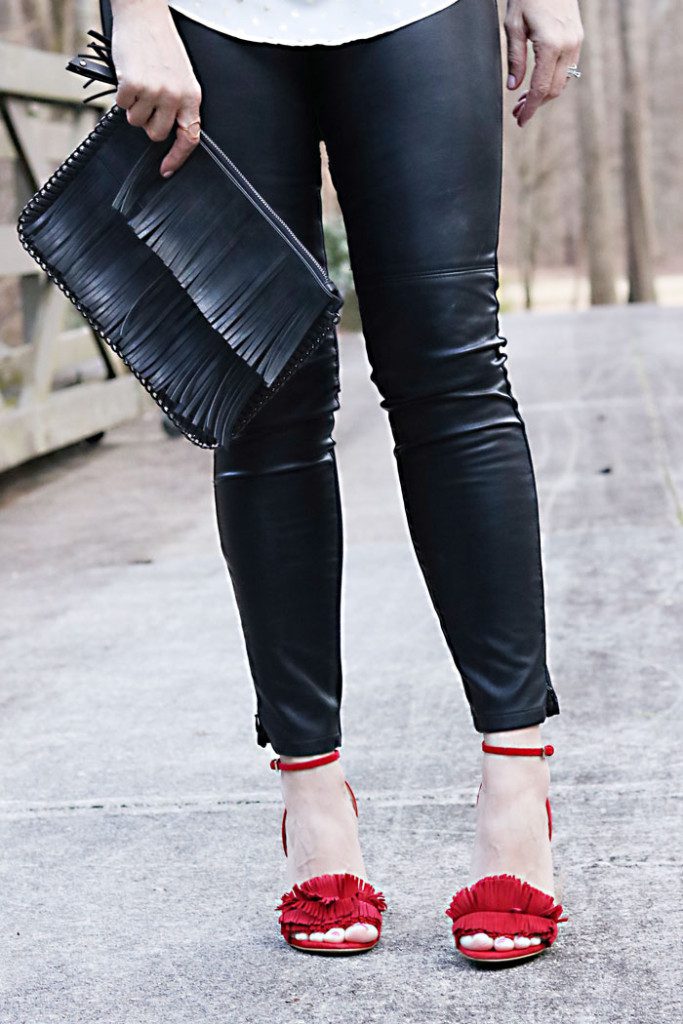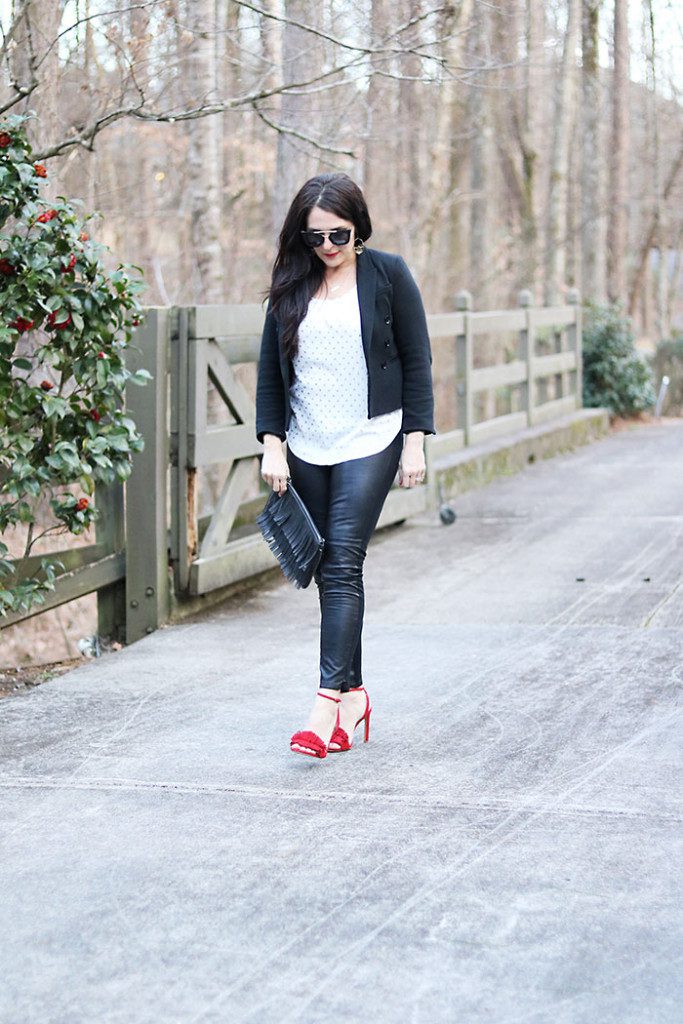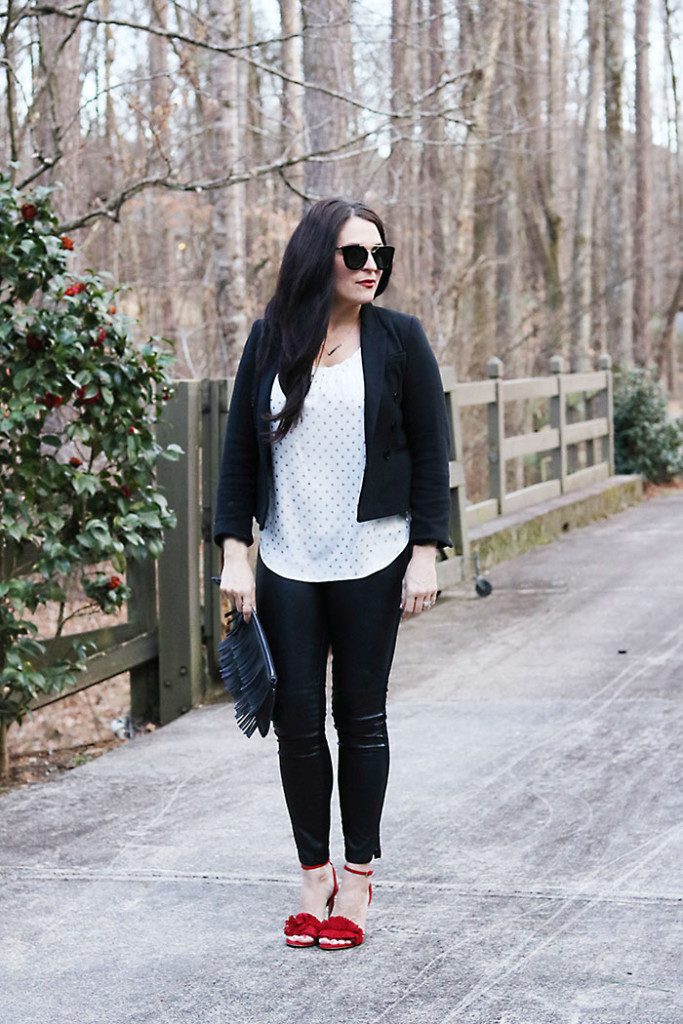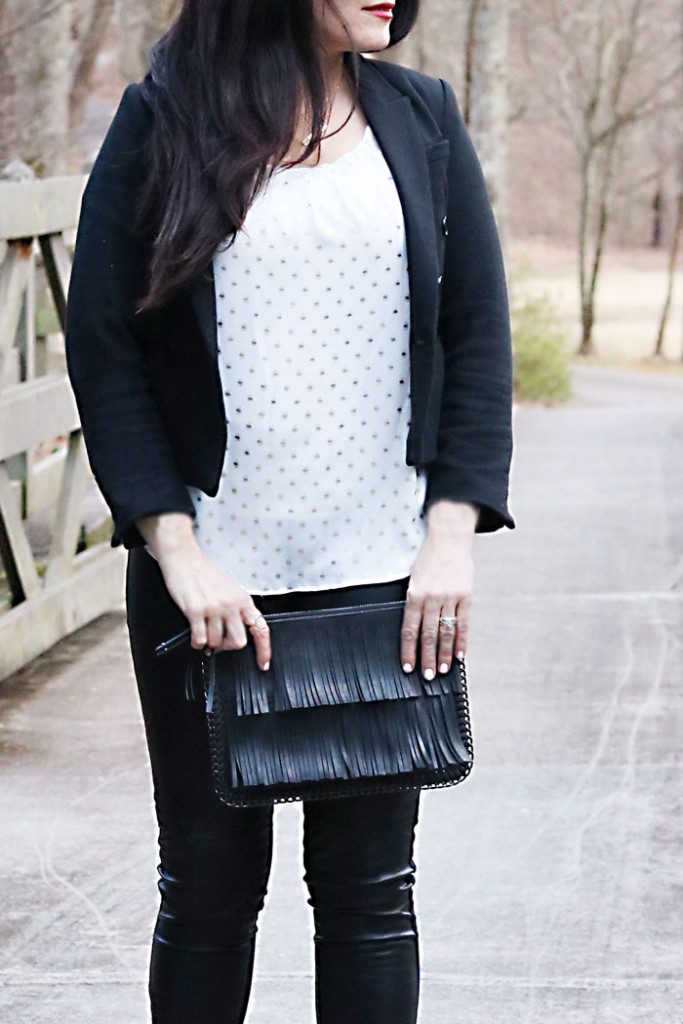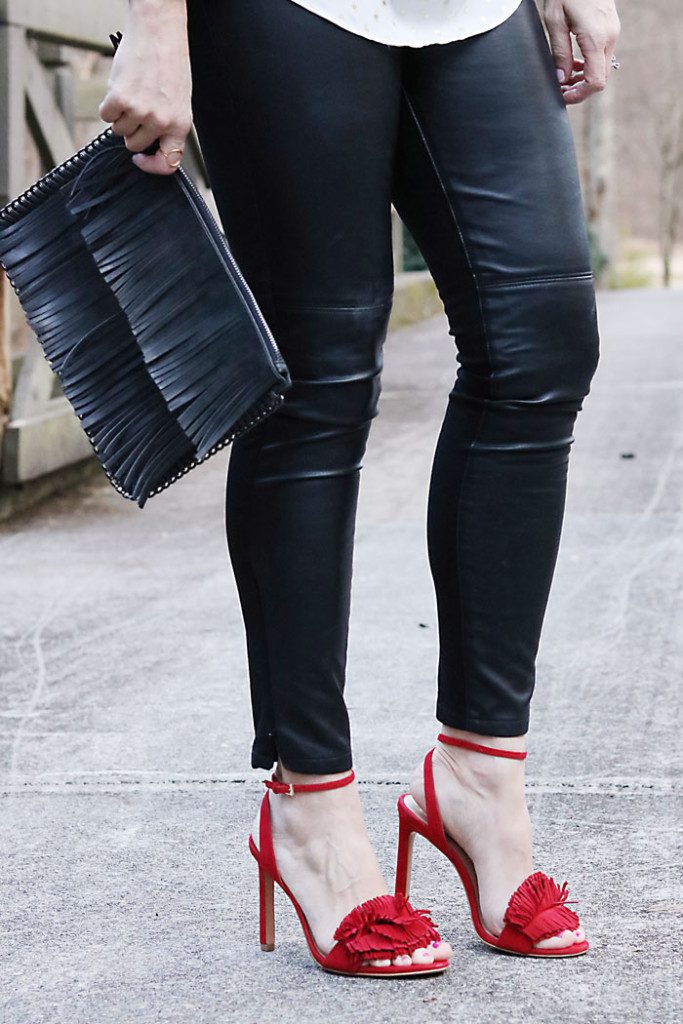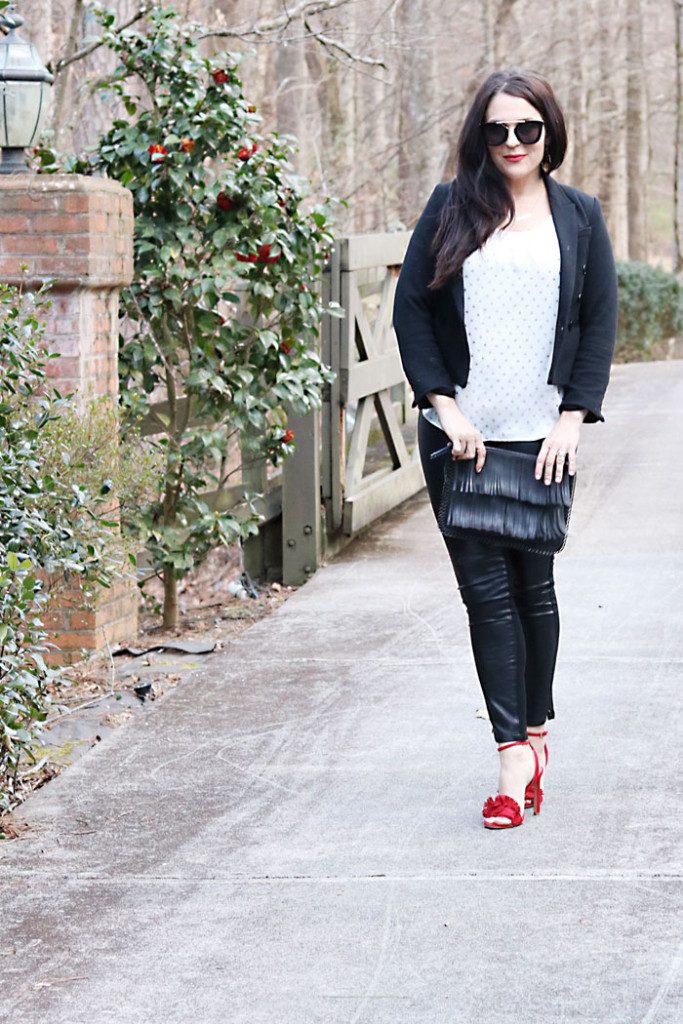 RED FRINGE HEELS | LEATHER PANTS (old) (SIMILAR) | WHITE BLOUSE |BLACK BLAZER | SUNGLASSES | BLACK FRINGE POUCH (SIMILAR) | CIRCLE RING | BAR NECKLACE
I've seen so many cute fancy Valentine date outfits with full dresses and skirt. For those who are looking for a casual but sexy outfit to wear on Valentine's Day, I say just throw on a pair of heels and nice pair of black pants and you are good to go, sure it might not be Tube V sex levels of sexy, but it does look damn good. Date night with my man is just that. Casual but sexy outfit. So, for Valentine's Day, I'm taking it up a notch and adding some fringe and putting on my favorite leather pants. A blazer or bomber jacket is a good way to keep it casual. Red lips and hair down, and I'm ready to go out on the town.
The red fringe heels are so sexy and but don't look out of place with pants. These will be great to wear in the spring and summer. The Nu Bay style leather pants I got at Banana Republic last winter and have been wearing quite a bit this year. The black sunnies are my current obsession. They are a huge style trend and easy on the wallet, which is a huge plus. The black fringe pouch I picked up at TJMAX, but I linked a similar style. So for Valentine's day wear a casual but sexy outfit! Have fun!
Here are some other similar casual but sexy outfit to wear this Valentine's Day!