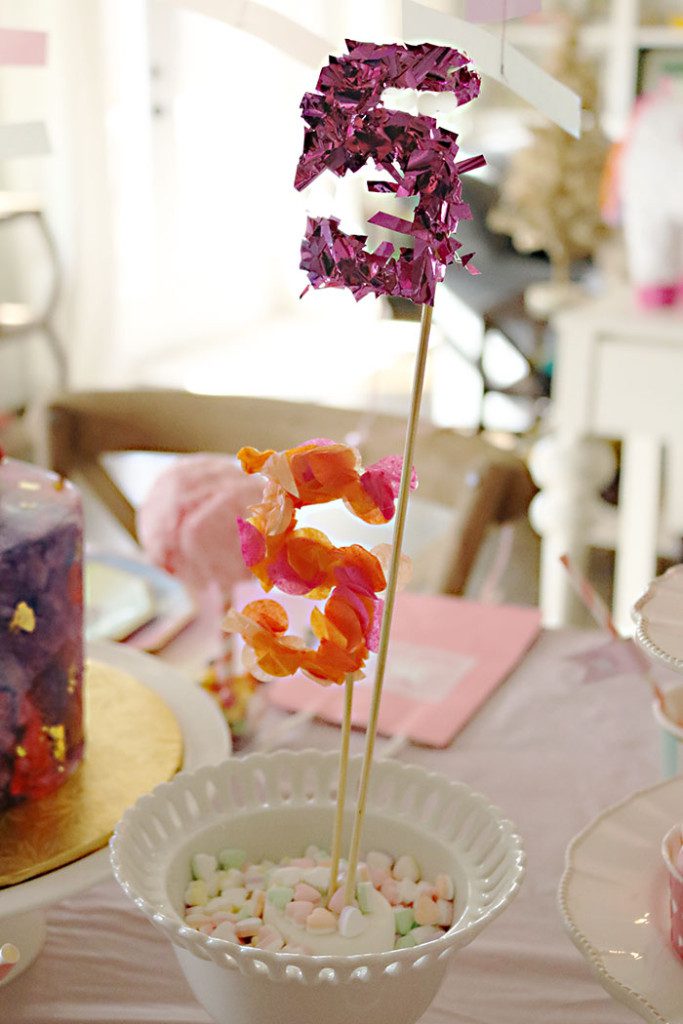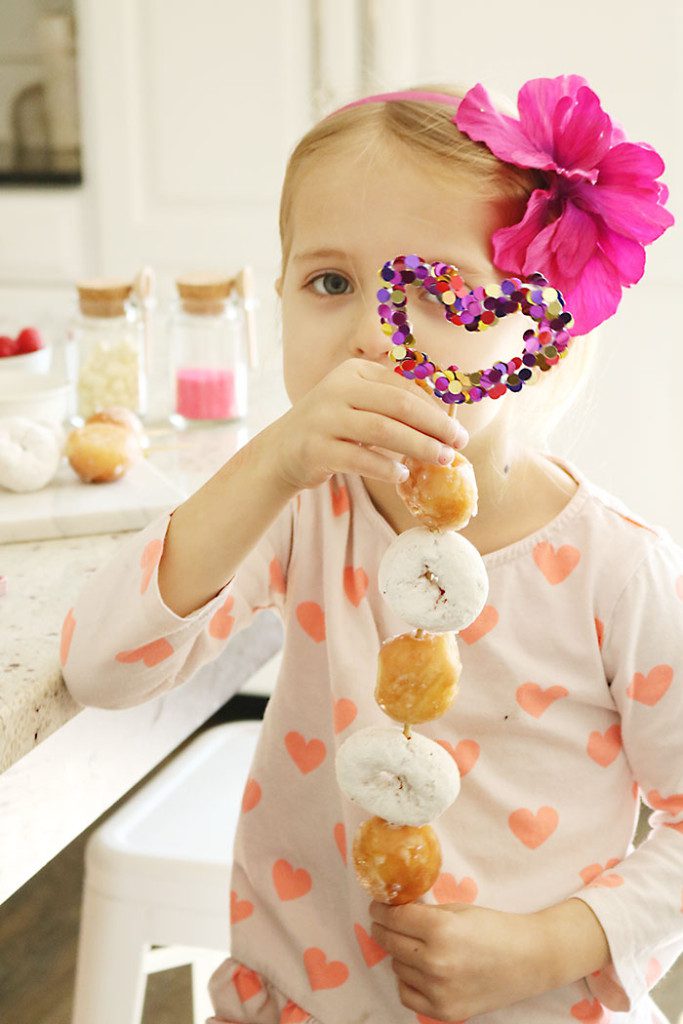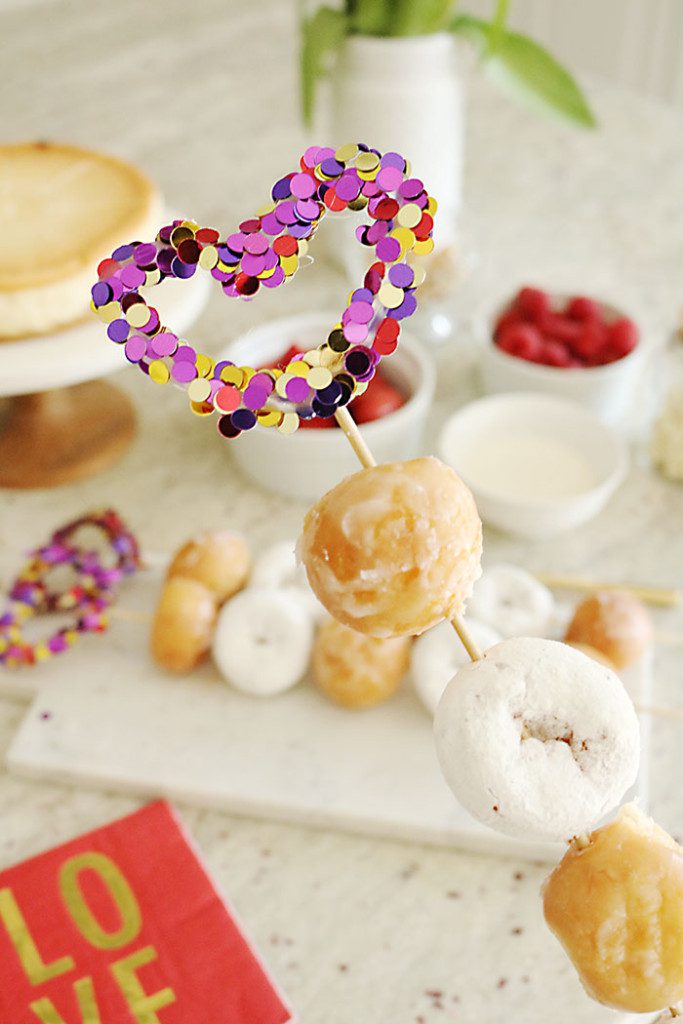 I'm obsessed with these DIY Confetti Skewers! I've been making so many different DIY confetti skewer designs, since my girlfriend made "2016" number confetti skewers for my NYE party. I made a bunch of number "5" confetti skewers for Chloe's unicorn party (posting the party this week) and a bunch of "heart" skewers for Valentine's Day. The idea and tutorial was originally found on Aunt Peaches (check it out). The DIY is so easy and fast to make. Aunt Peaches also has a lot of cute DIY crafting ideas.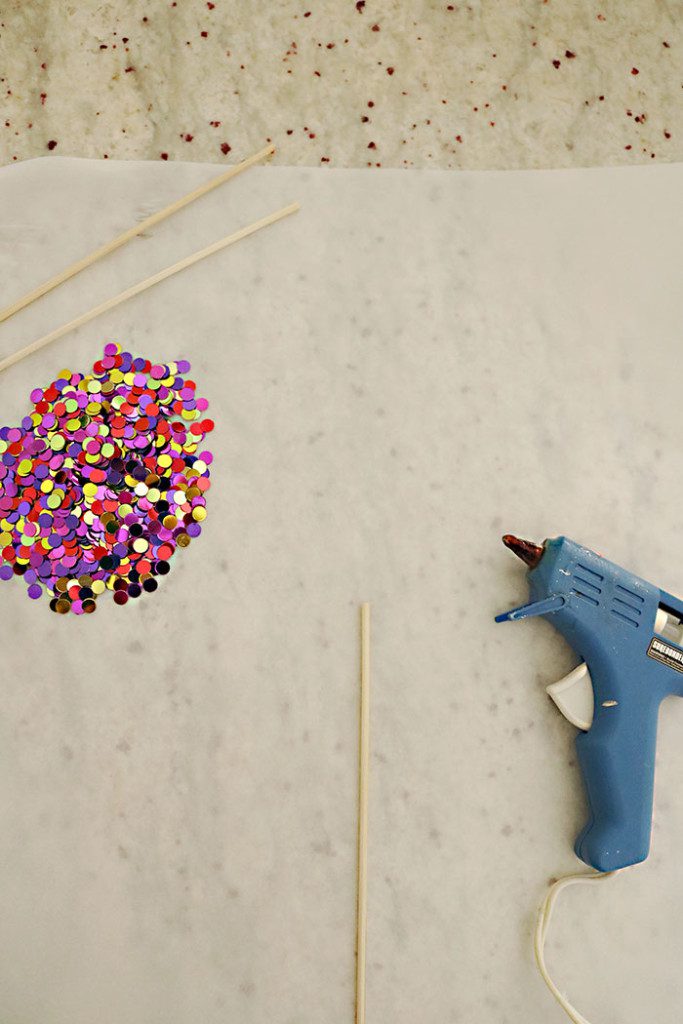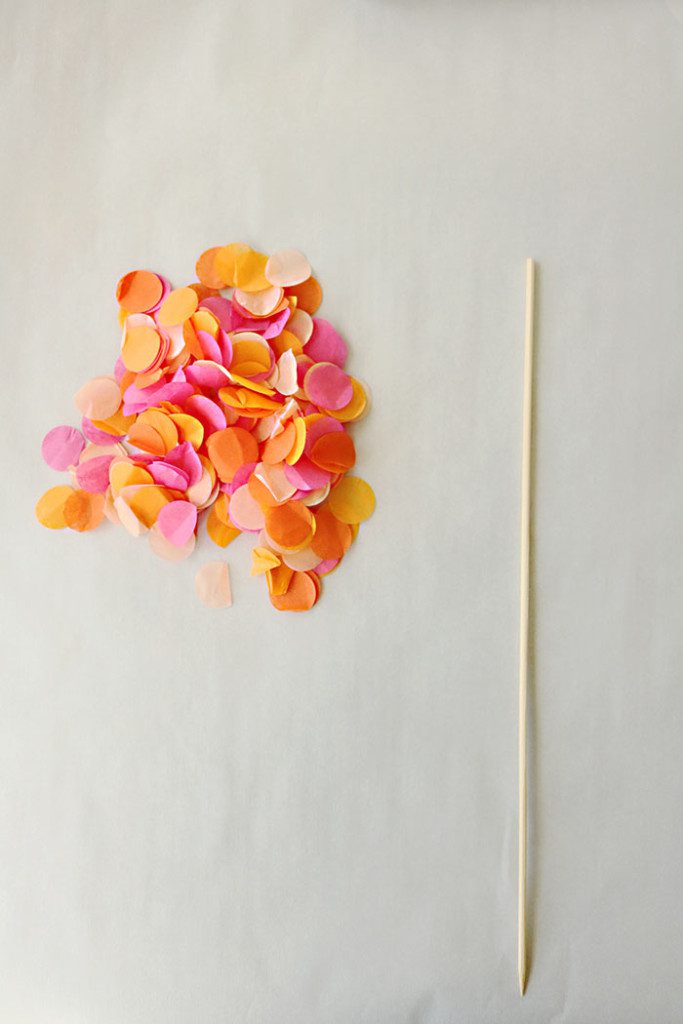 Grab your hot glue gun, confetti of choice, parchment paper and skewers! Use toothpicks if you want to make mini confetti cupcake toppers. That would be cute! Remember, you can always cut down your skewers. Before you start, figure out what you want at the end of your skewer. Any shape really would work. Heart, butterfly, circle, star, letters, numbers…to name a few.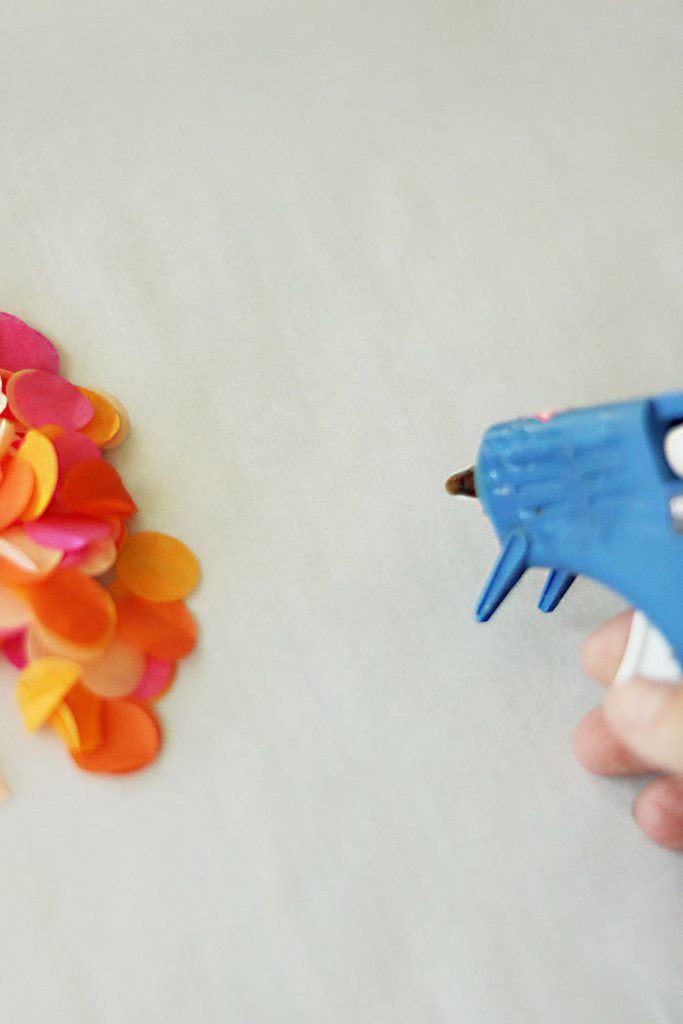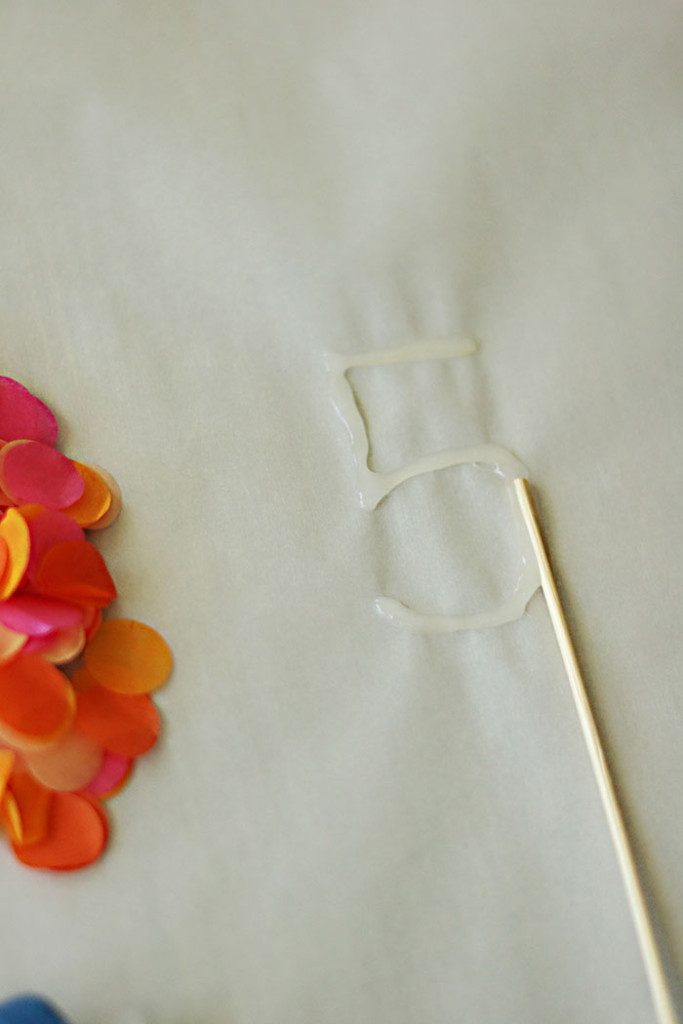 Take your glue gun and squeeze the glue out making the design on the parchment paper. While the glue is still hot, stick your skewer into the glue. Then with your glue gun and retrace over the design adding more glue and fully covering the skewer. Then quickly dump a whole bunch of confetti over the hot glue. Let it cool. If you are using foil confetti, lightly push the confetti into the hot glue as it is cooling.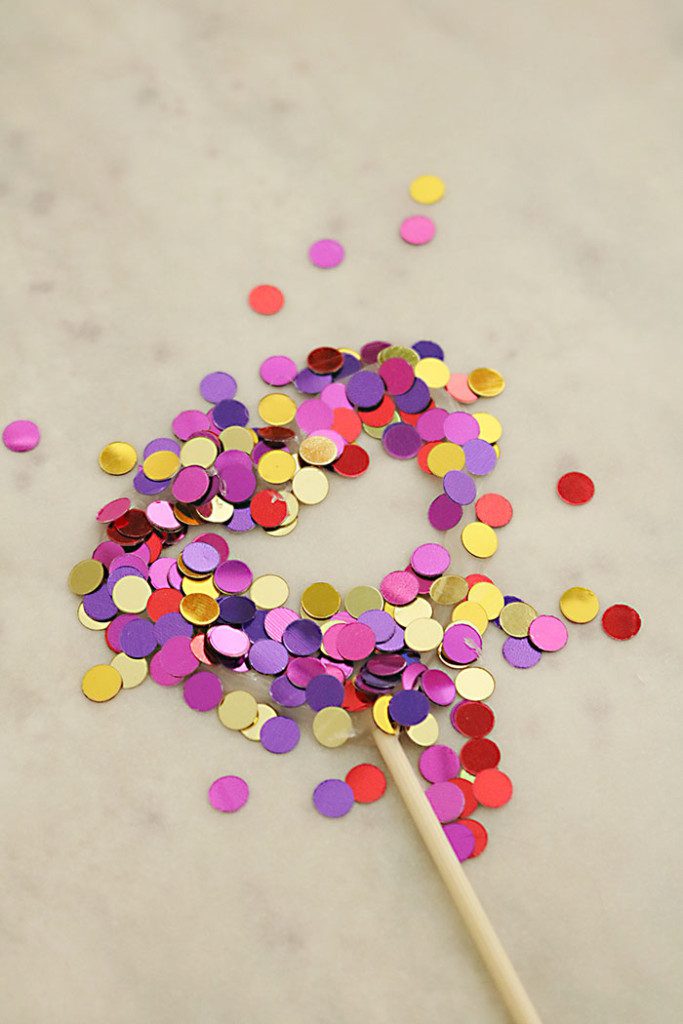 Then flip over and add more hot glue to the back, retracing over the design. While the glue is hot, dump a bunch of confetti of the design. As it cools, the glue becomes firm. Then gently peel off the parchment paper and it's ready to be used!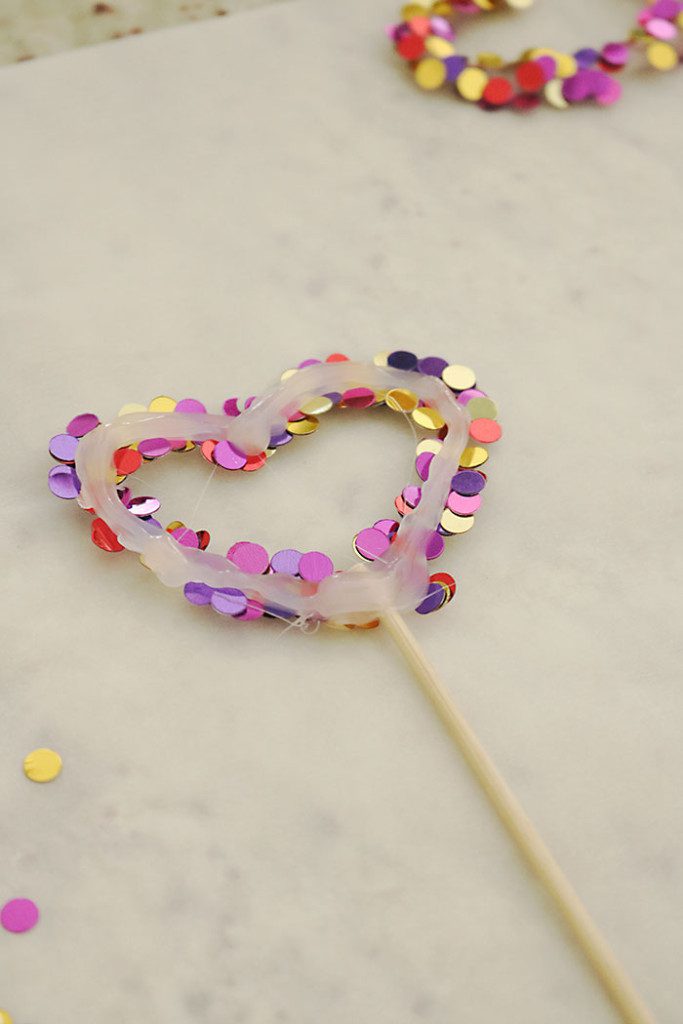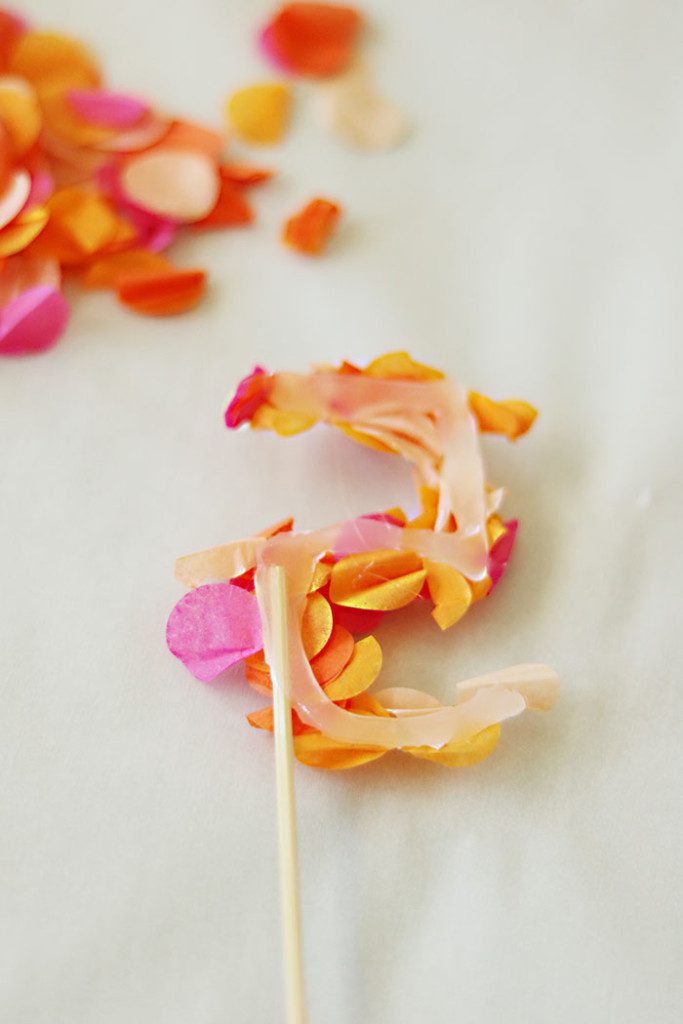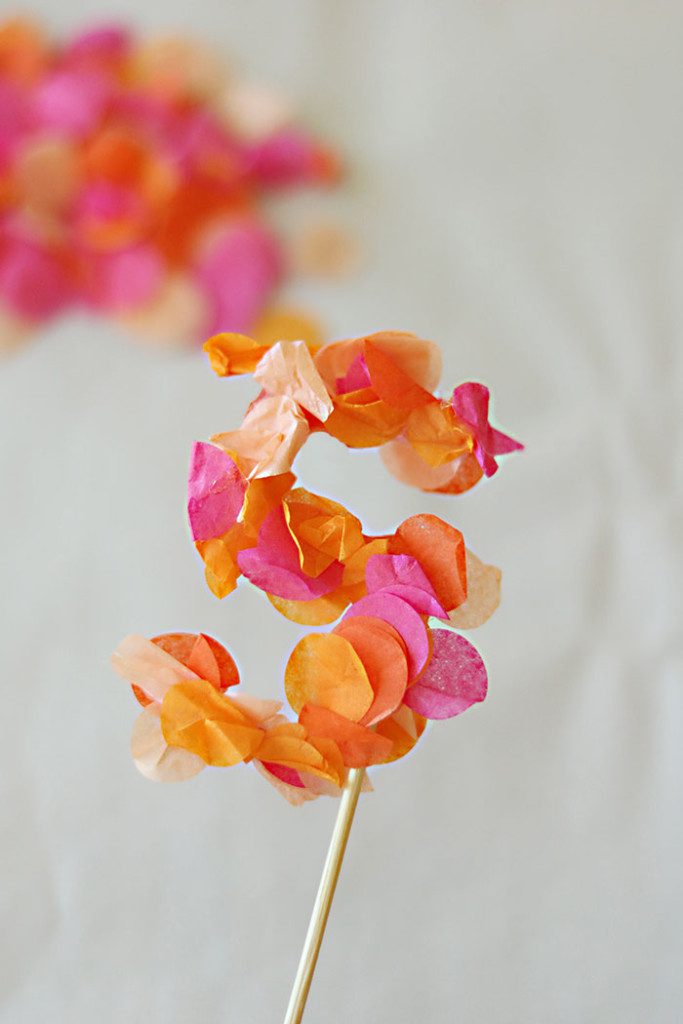 So easy. So fun. And makes a cute statement. Thanks Aunt Peaches for the DIY confetti skewers idea. I'm obsessed.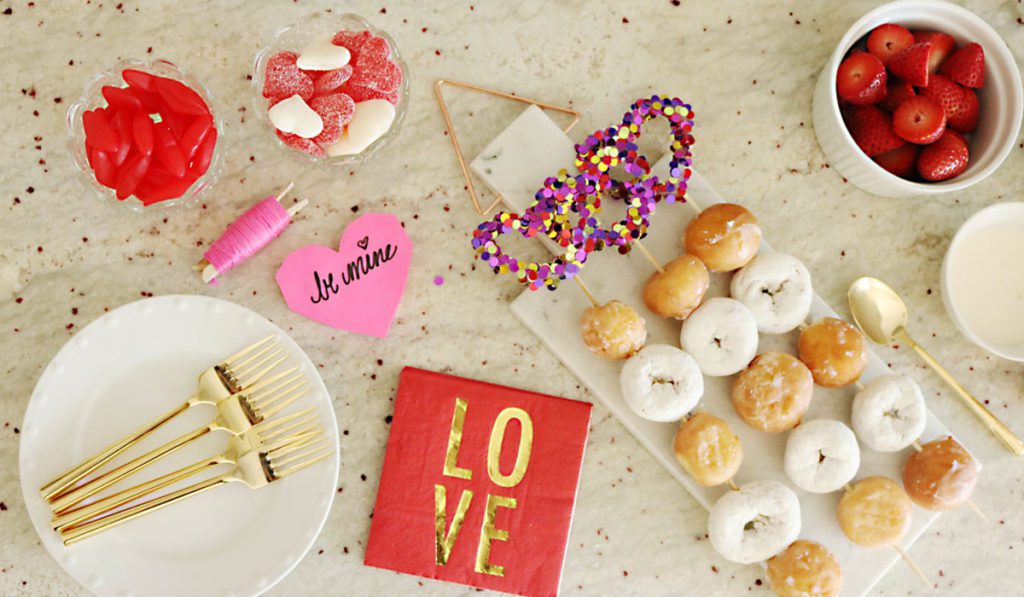 Here are some other party decorations: