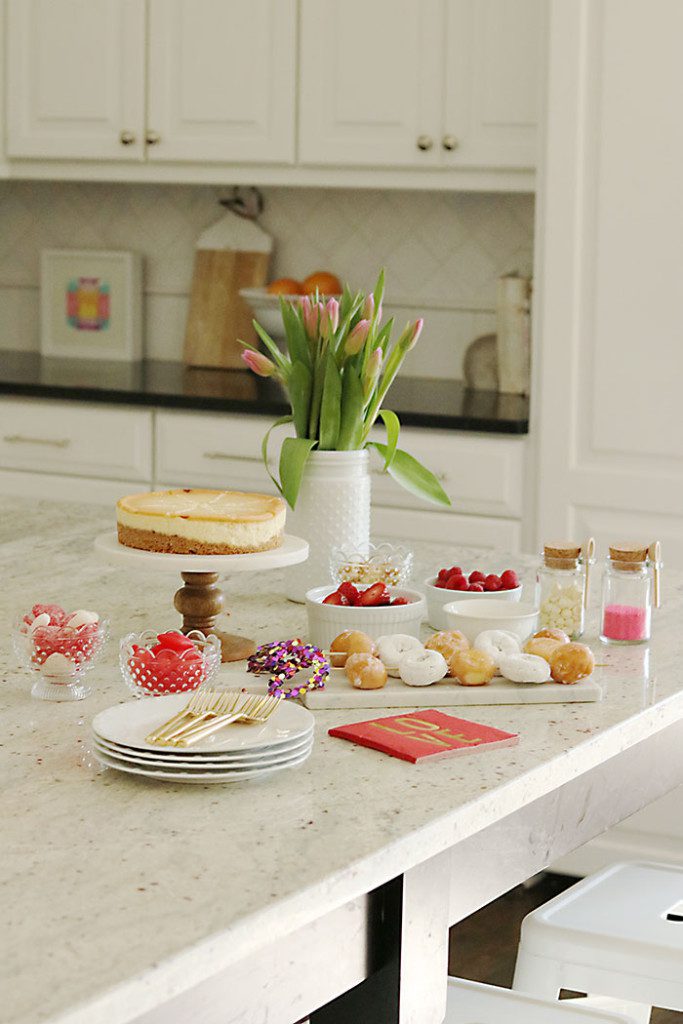 Celebrating Valentine's Day is all about LOVE.  Spending it with the people you love.  Expressing how much you love dears ones with love notes.  Or decorating and eating heart-shape love cookies.  And who can forget the Valentine candies?!  My favorite.  So I did a mock-up Valentine Party to show you some fun Valentines party ideas you can incorporate into your Valentine's or Galentine's day party.  For the Valentine's party ideas, a cheesecake bar and doughnut (donut) skewers are perfect.  Go pull out all your pretty red, pink and white serving plates, bowls and serving trays. And lets get this party started with the Valentines party ideas! (resources below)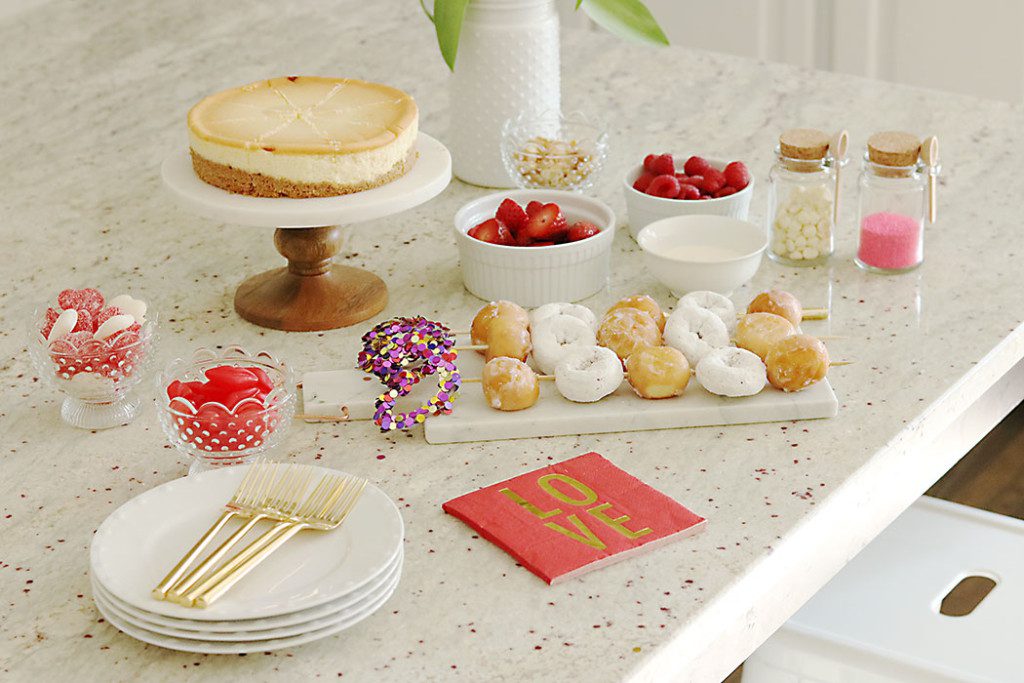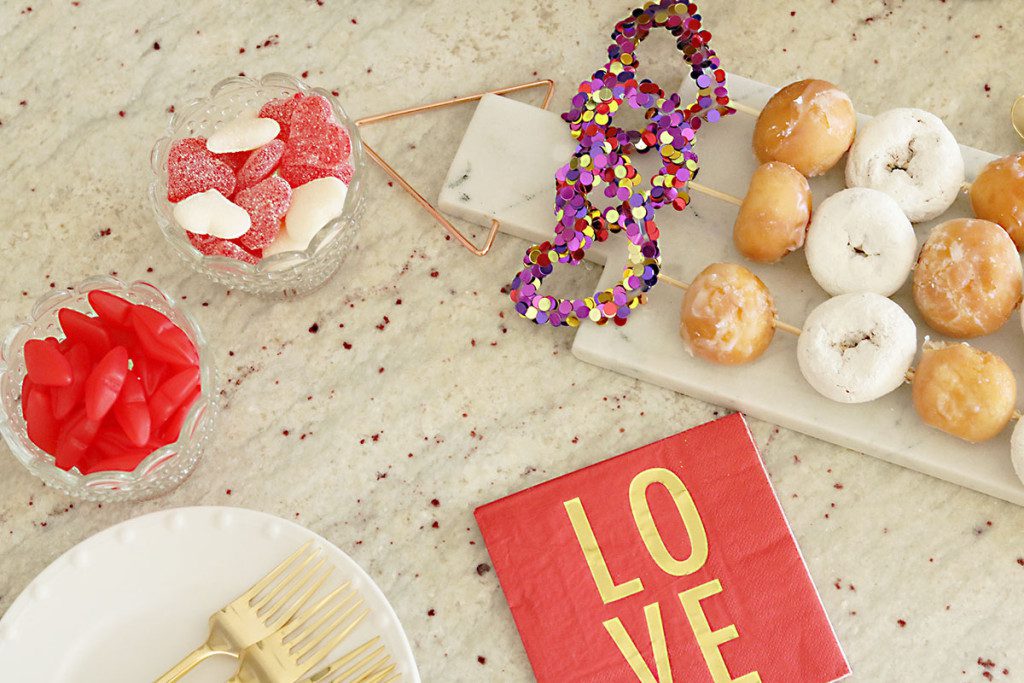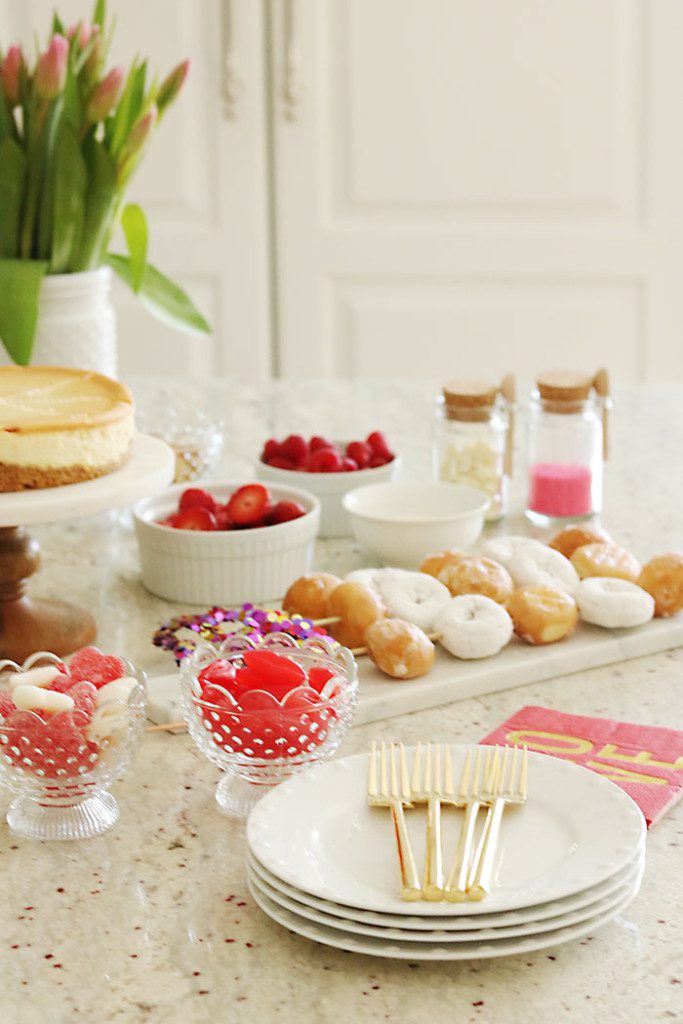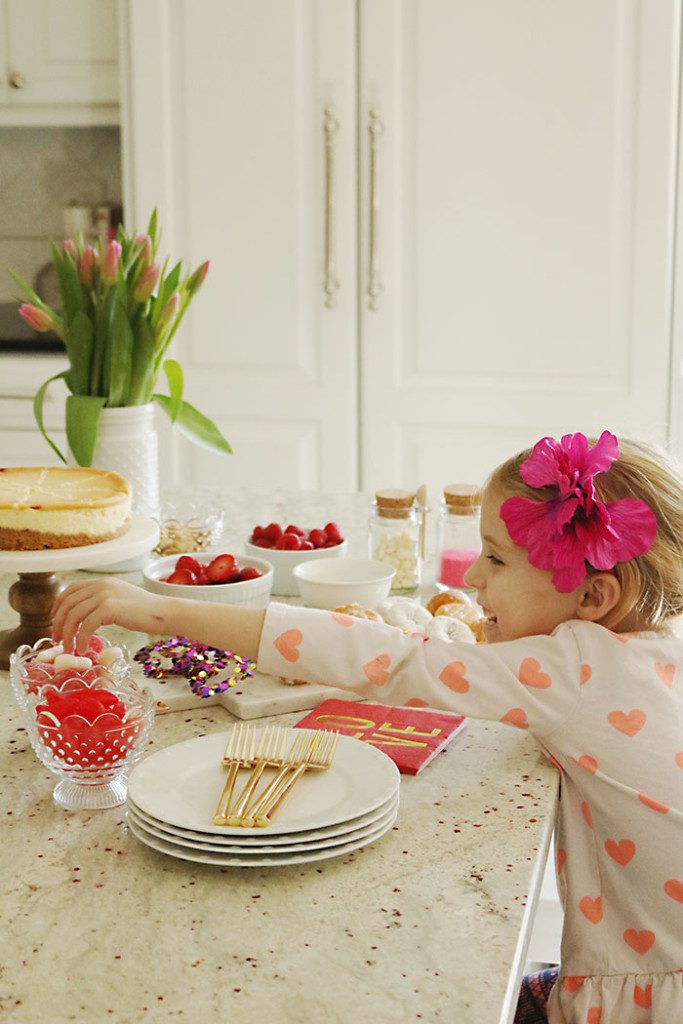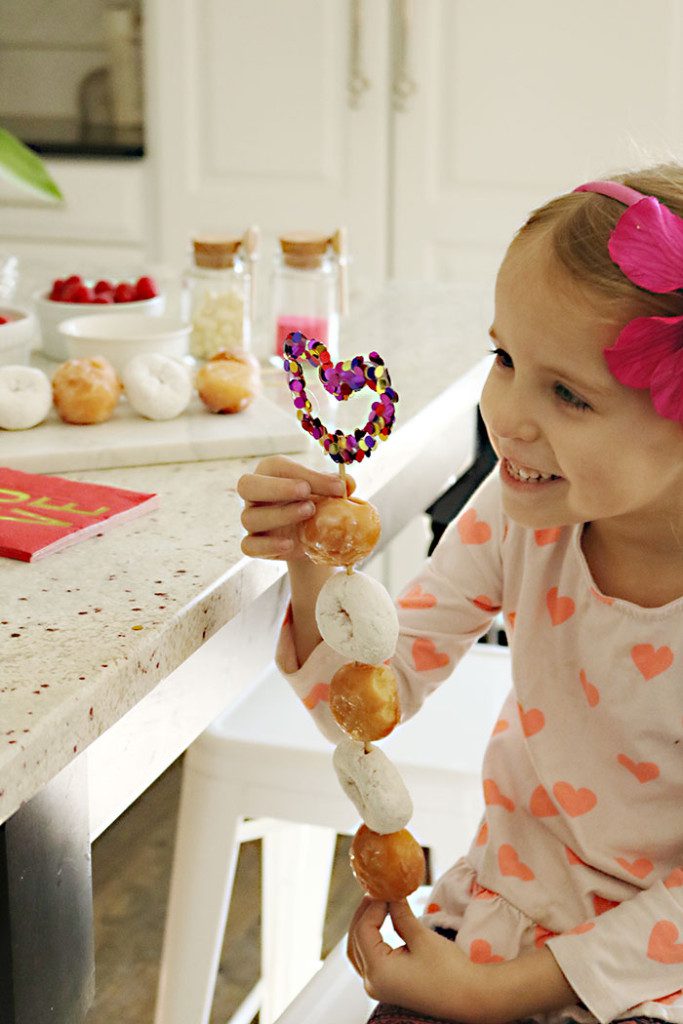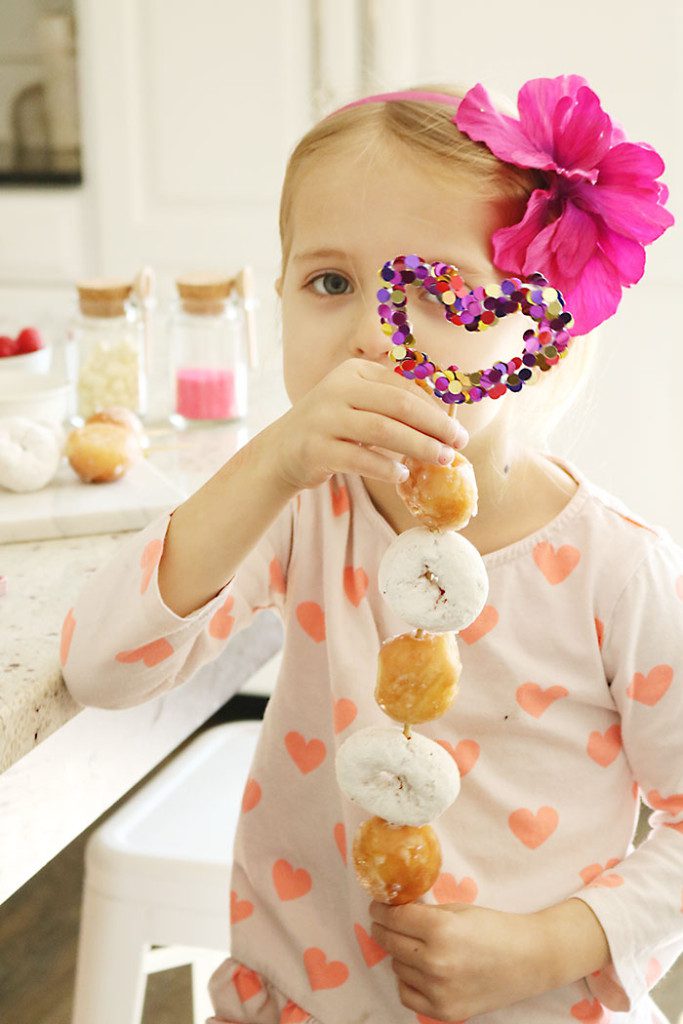 Valentine's Party Ideas: For the doughnut holes, I made the confetti hearts on the end of the skewers.  Simple but big statement!   DIY coming soon. Get creative with your doughnut holes by covering them with pink or red sprinkles.  Use glaze to make the sprinkles stick and create a pattern with the doughnuts. Ready to serve!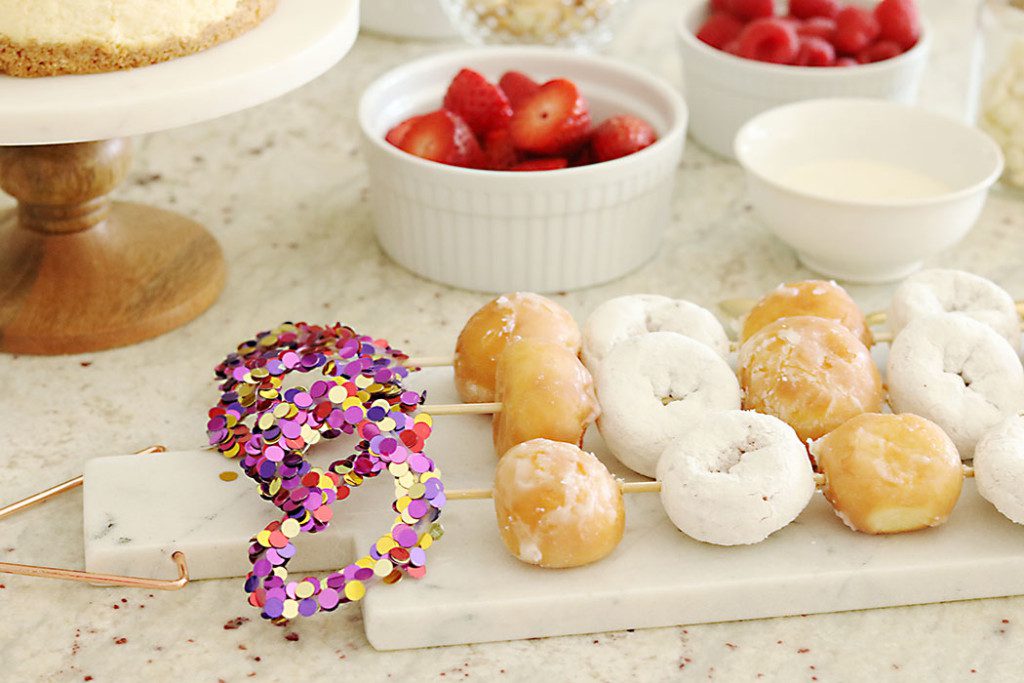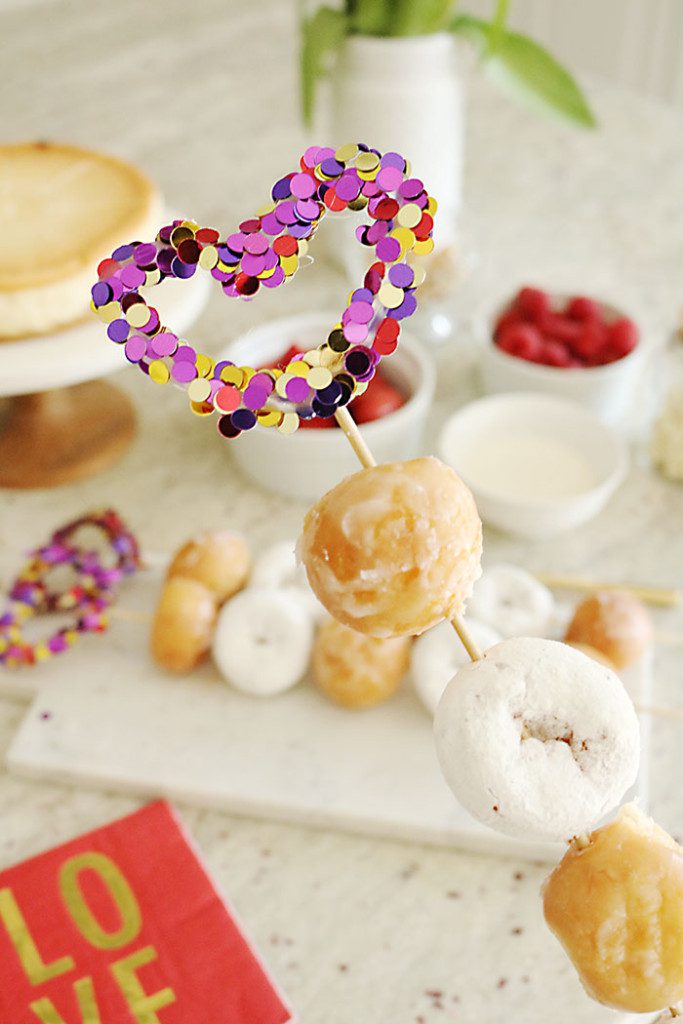 A cheesecake bar with toppings is a great way to even please the pickiest eater and right on our valentine's party idea.  What a great way to show love that goes straight to the tummy!  I bought a store bought cheese cake and an assortment of toppings.  Fruit, candies, sprinkles and syrups.  Make a sign for your guests letting them know it's a cheesecake bar and the fun topping options.
Here are some of the topping ideas we did, along with some other ones:
strawberries and marshmellow syrup
raspberry and white chocolate chips
vanilla wafer and sprinkles
blueberries and lemon curd
cherries and shredded coconut
pecan and caramel syrup
bananas and chocolate chips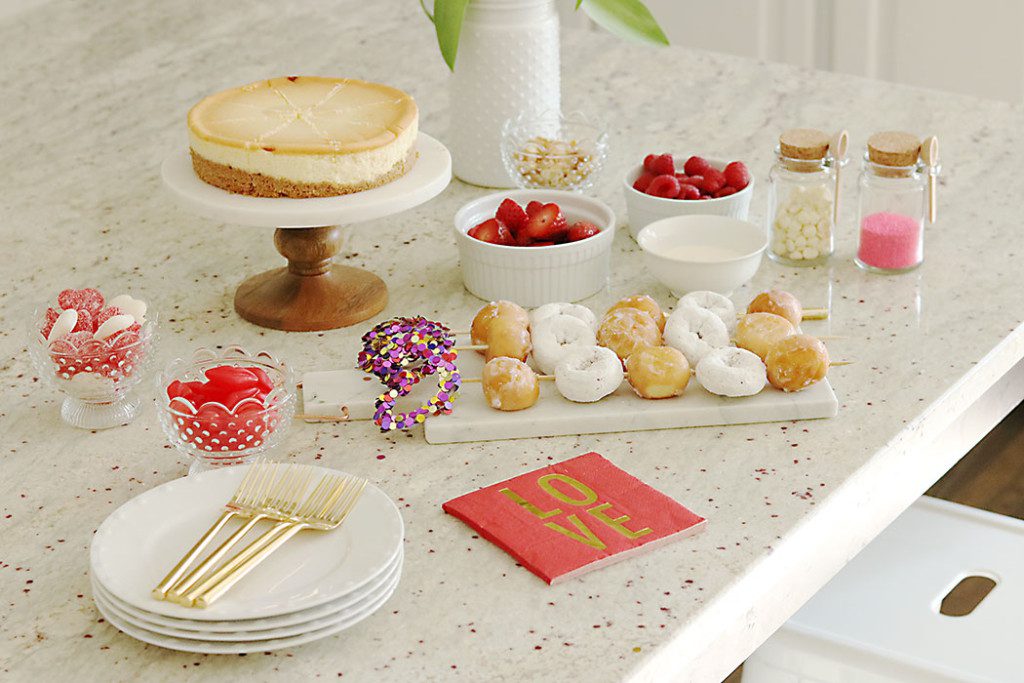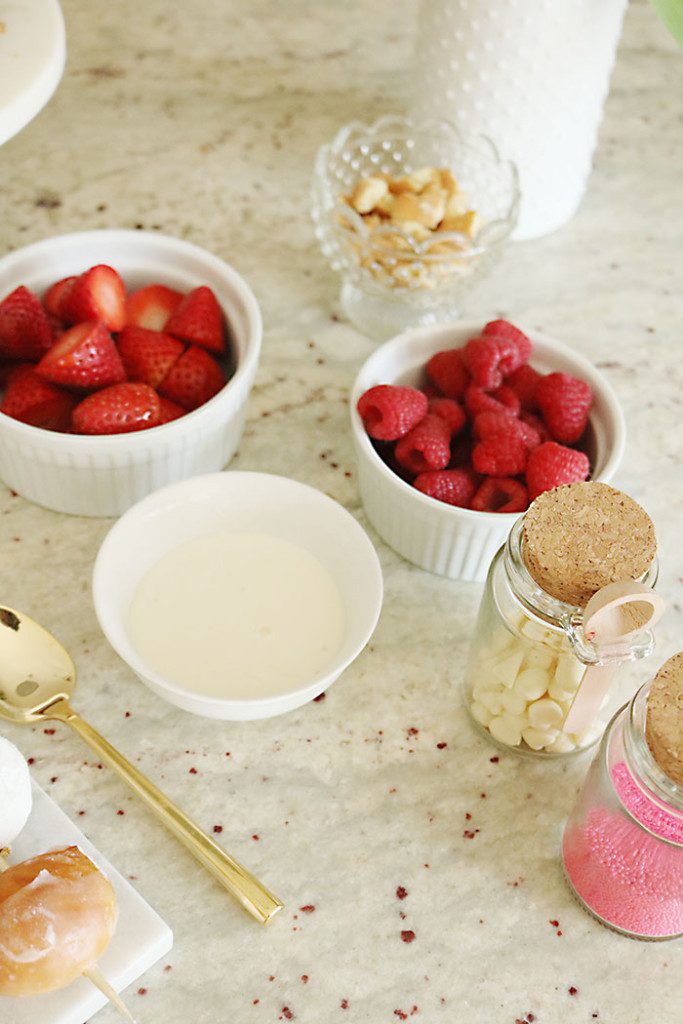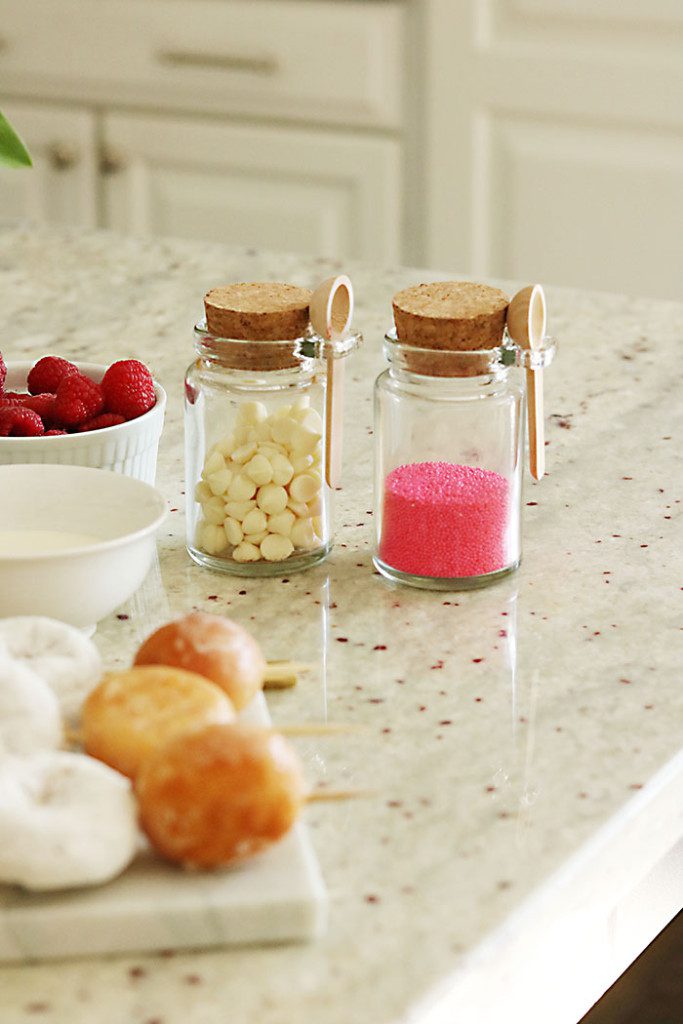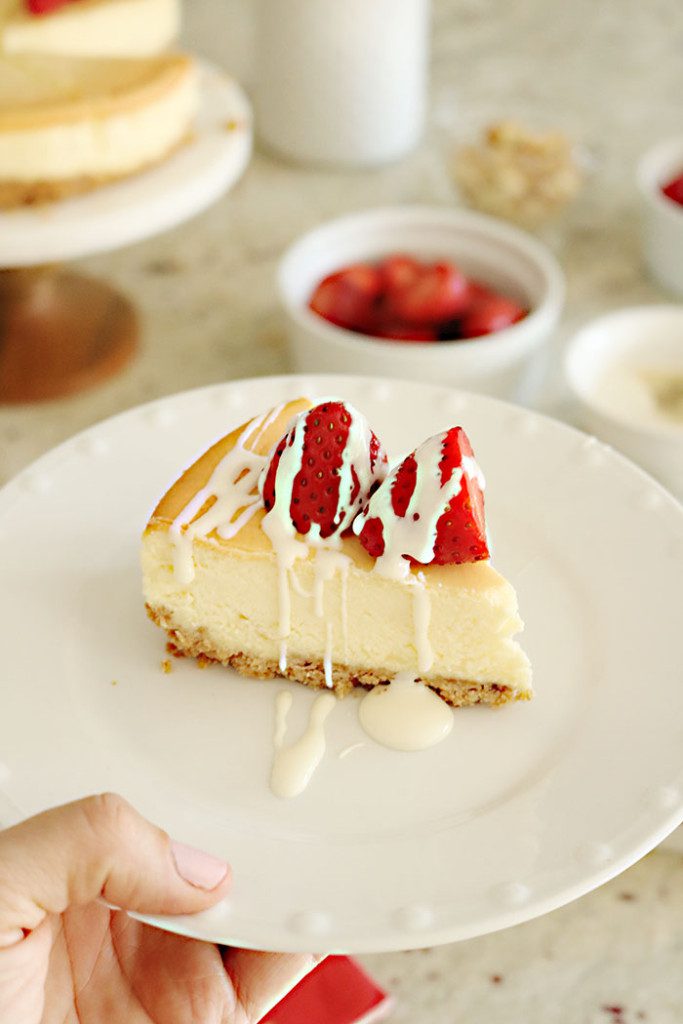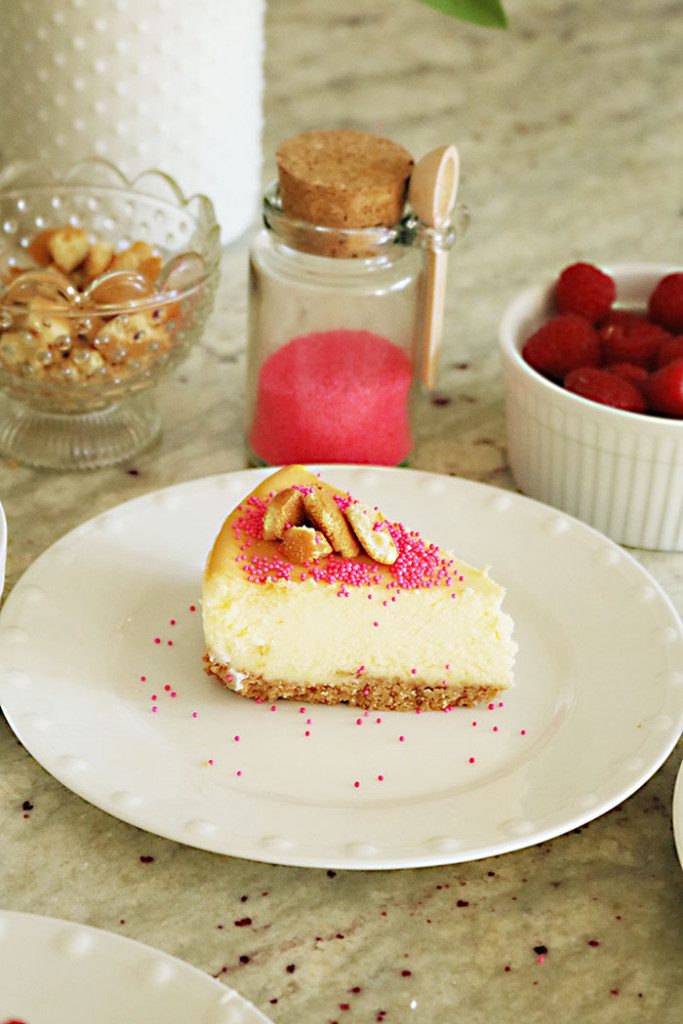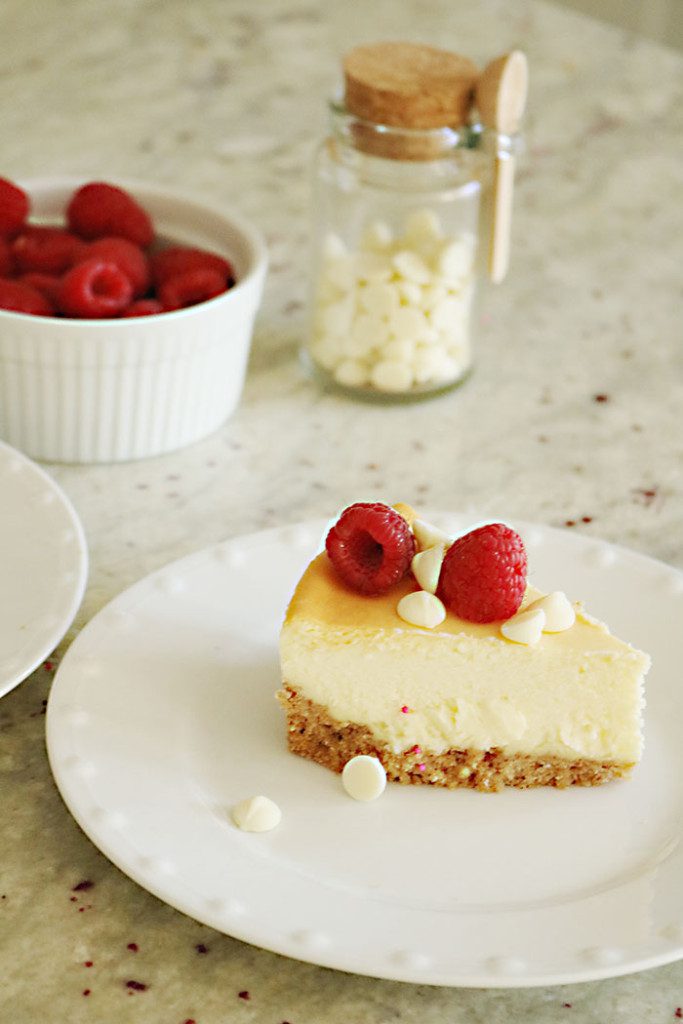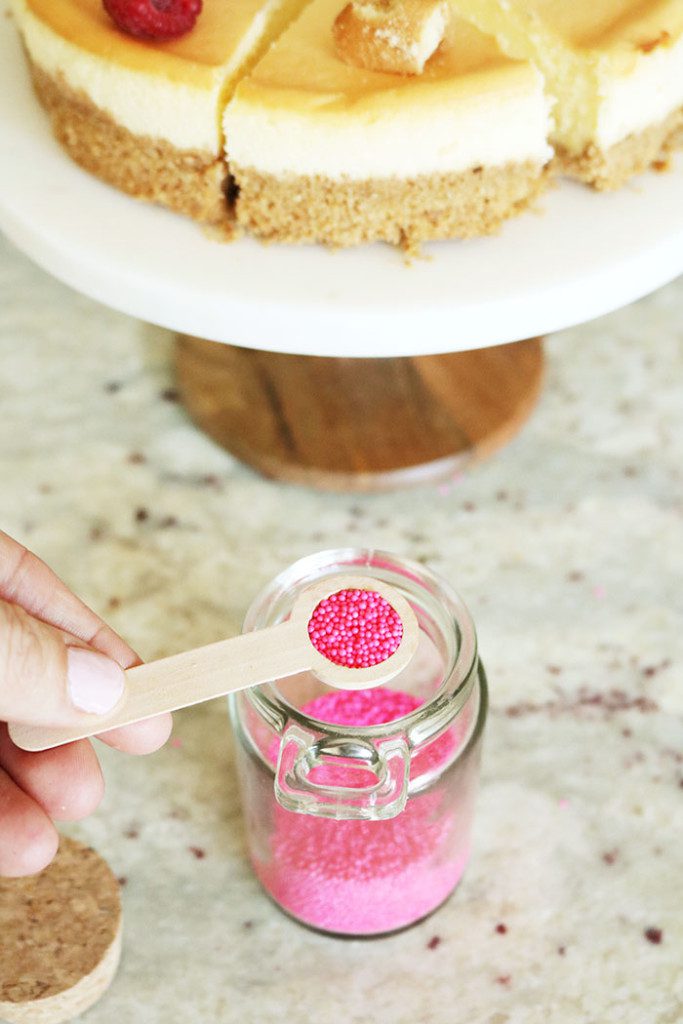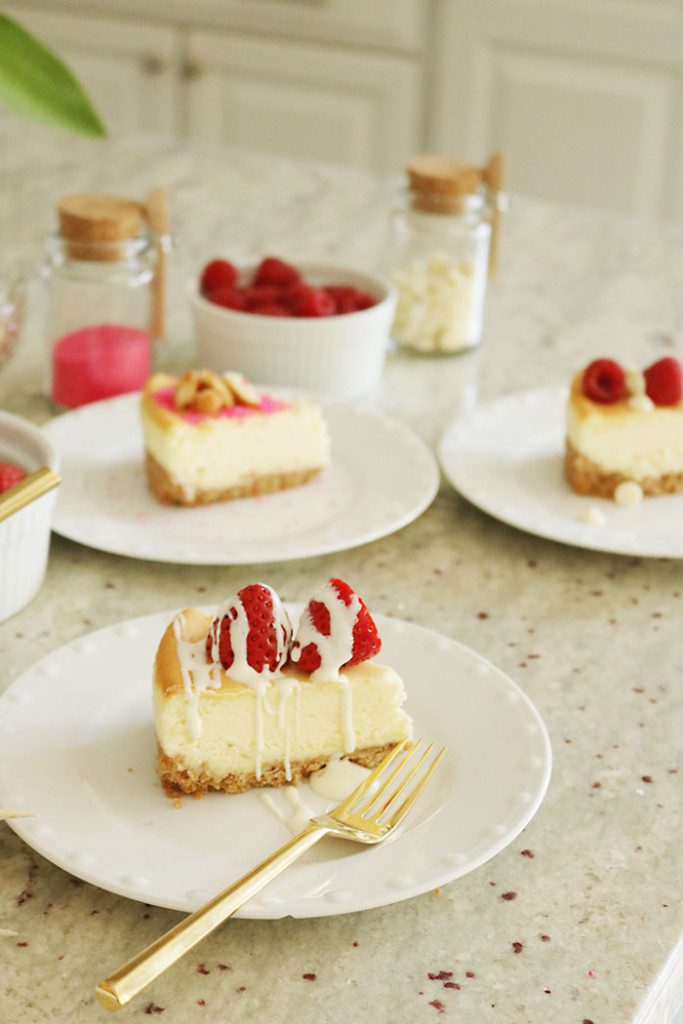 Doesn't that look yummy?  I'm drooling as I write this.  So good and quite fun personalizing your own dessert.  For the Valentine's party ideas, I stuck with red and pink and white to keep with the holiday theme.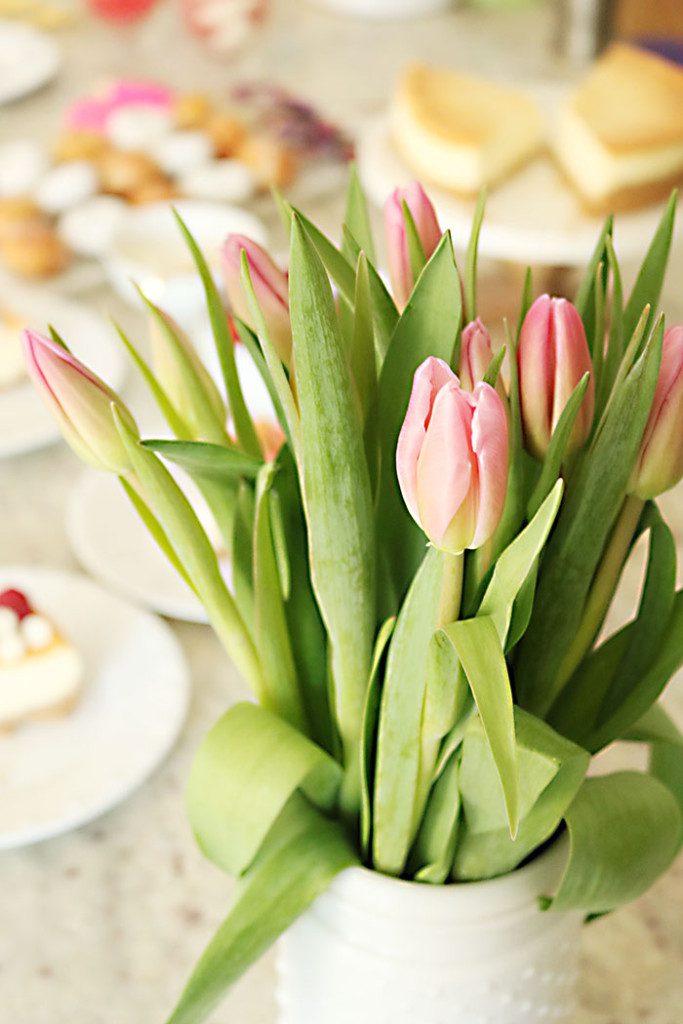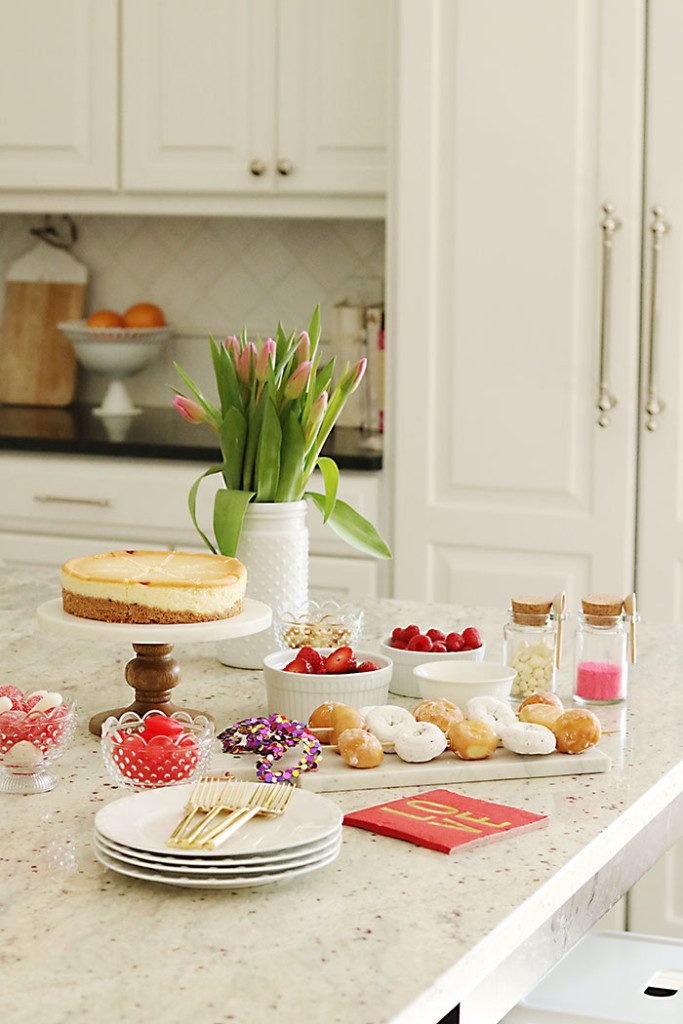 Cake Stand | Marble Cutting board |  Love Napkin (WorldMarket INSTORE) | Cinnamon Lips | Gold utensils | Glass Ice cream bowls
Want to recreate the look?