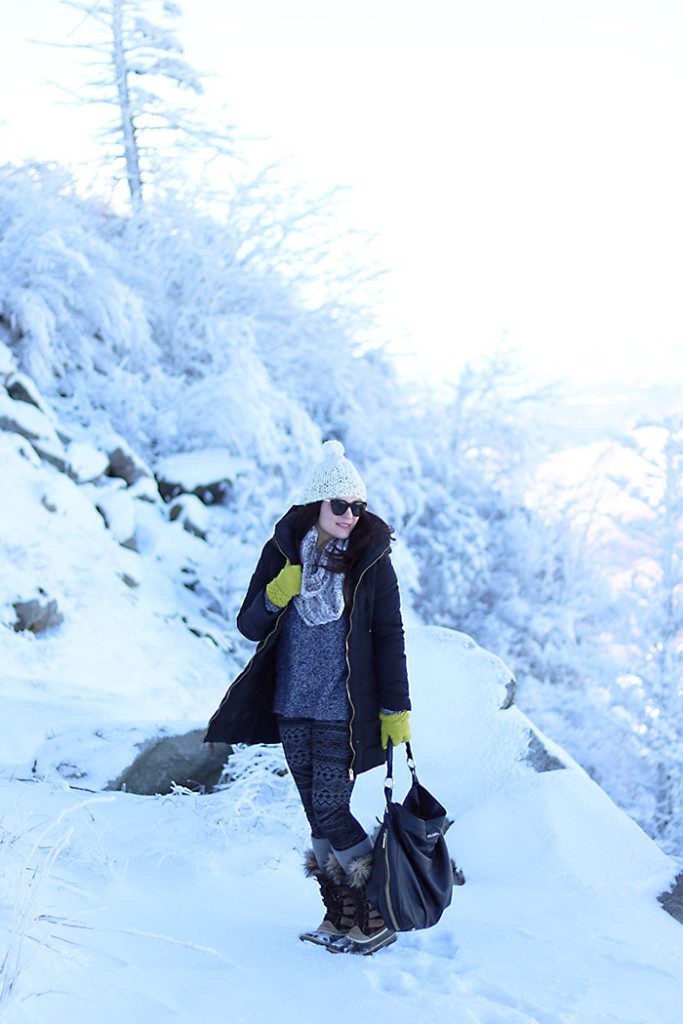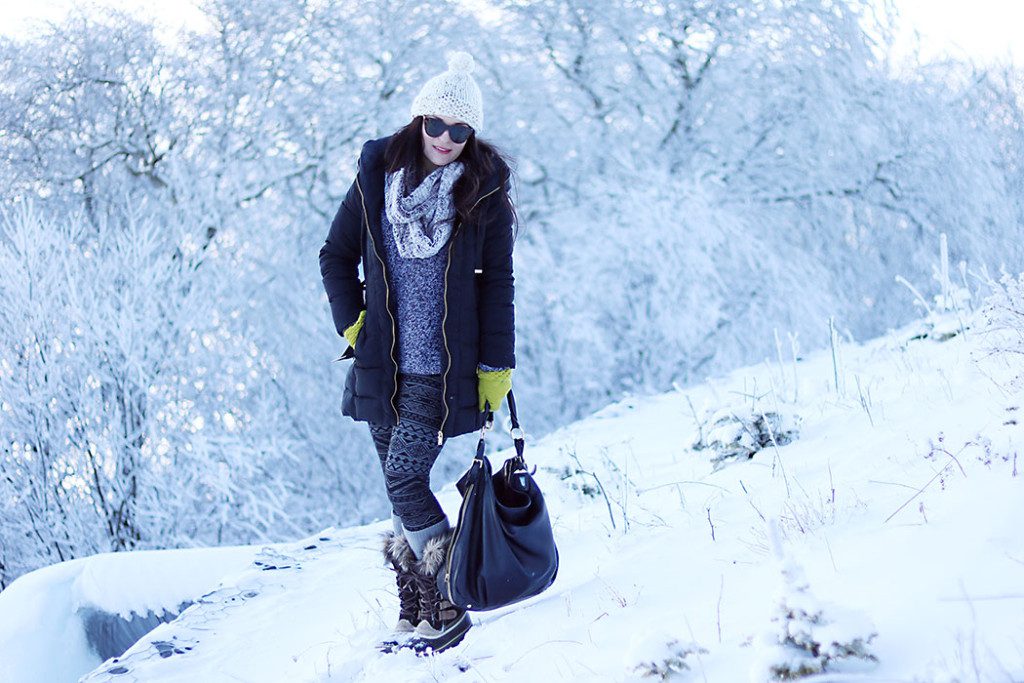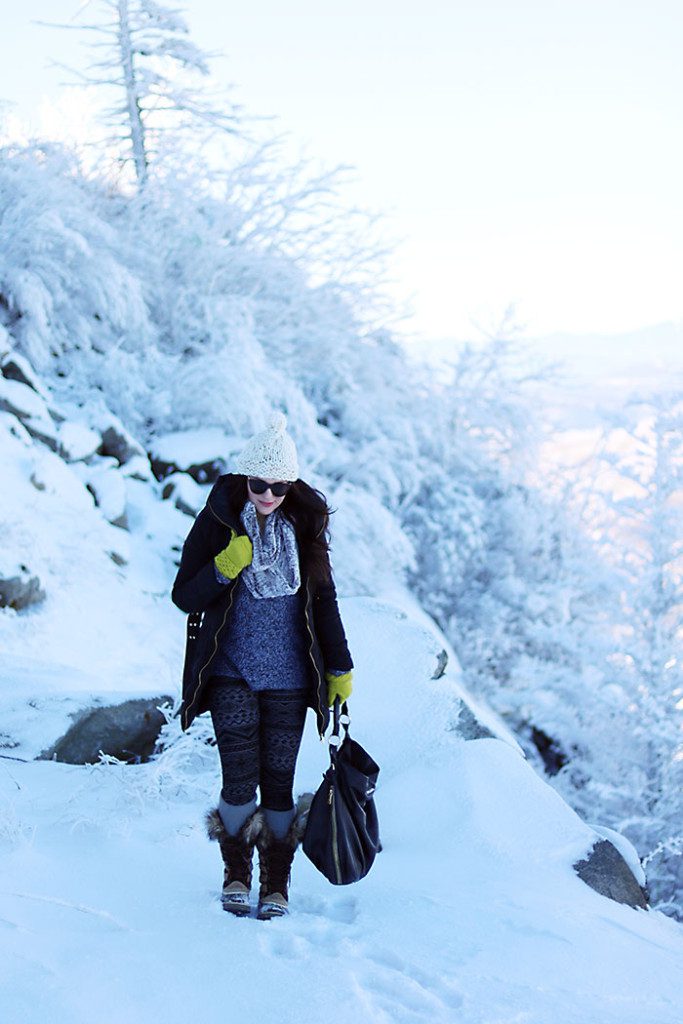 BLACK WINTER COAT (SIMILAR) | WINTER BOOTS | WINTER HAT | SWEATER OLD NAVY (SIMILAR) | LEGGINGS (SIMILAR) | FUR INFINITY SCARF (BABY JADE) (SIMILAR) | PRADA BAG (Cheaper version HERE, HERE, HERE) | CHUNKY SOCKS | SUNGLASSES (SIMILAR) | KNITTED MITTENS
We just got back from a week in the Appalachian Mountains in North Carolina, spending the time skiing at Sugar Mountain Resort.  We had such a fun time teaching our kids how to ski and snowboard at the local mountain resort, and really enjoyed playing in real snow.  I have to say that after living in the northeast for 10 years, I don't miss the brutal cold winters, and I am loving the mild winters in the south.  But I do really miss snow…real white fluffy snow, not man made!  When we were at Sugar Mountain, we had to turn on our 4×4 (which we haven't done in a long time) and enjoyed watching the snow fall from the sky.  The kids loved it.  And we loved skiing on fresh powder (even though it was only a couple of inches).   The weather was cold, and I am so glad I packed multiple warm winter outfits for snow days.  Lots of layering clothes, sweaters and thick fleece-lined leggings.  And of course winter boots and warm winter coats.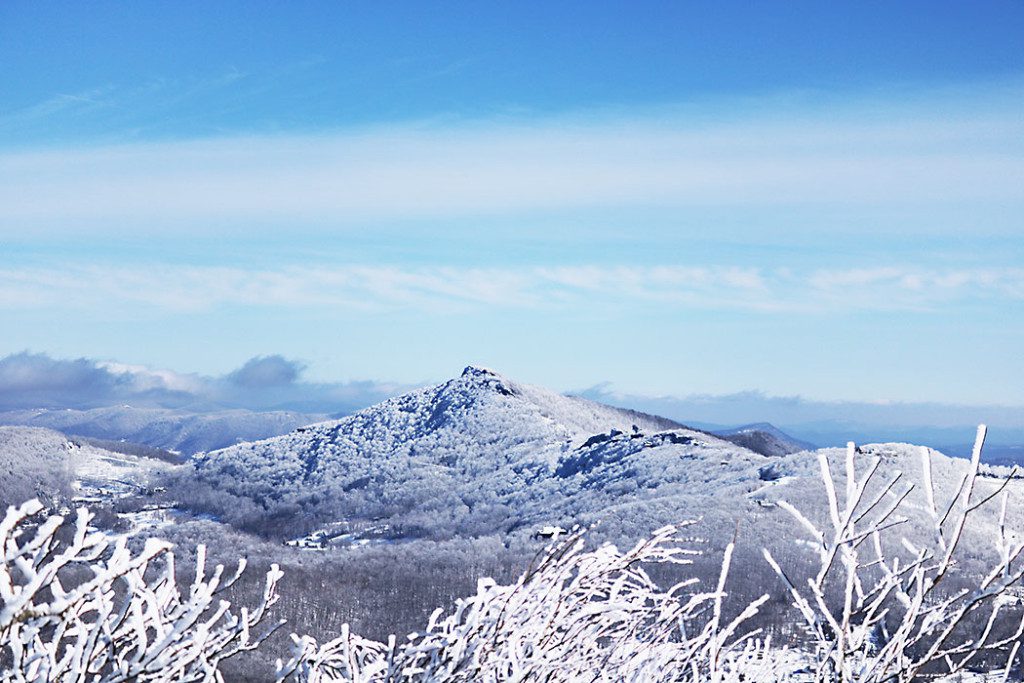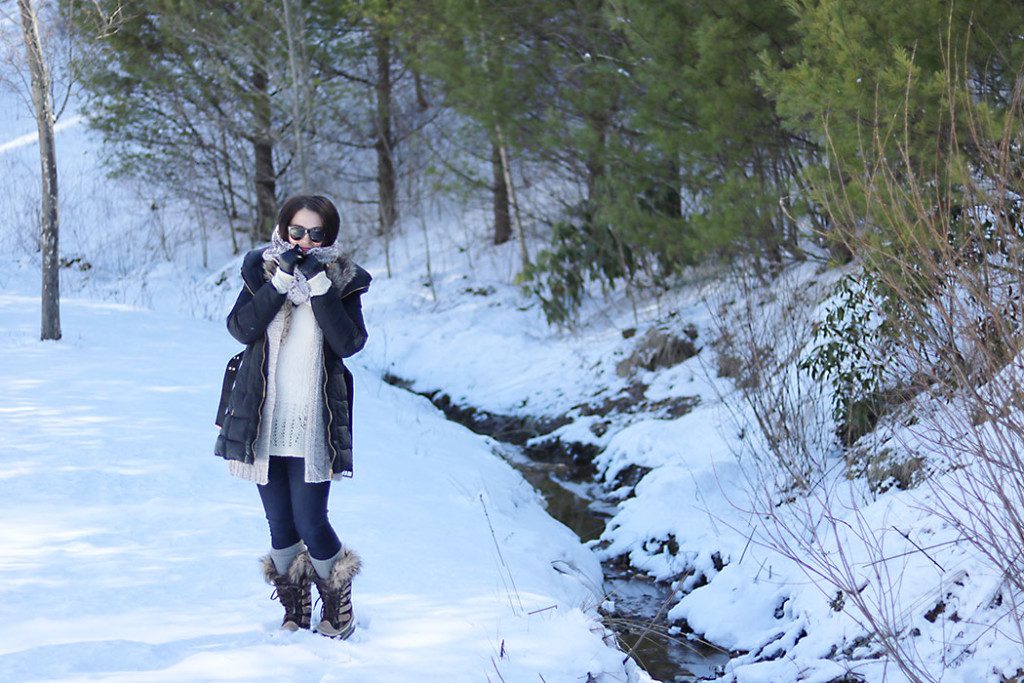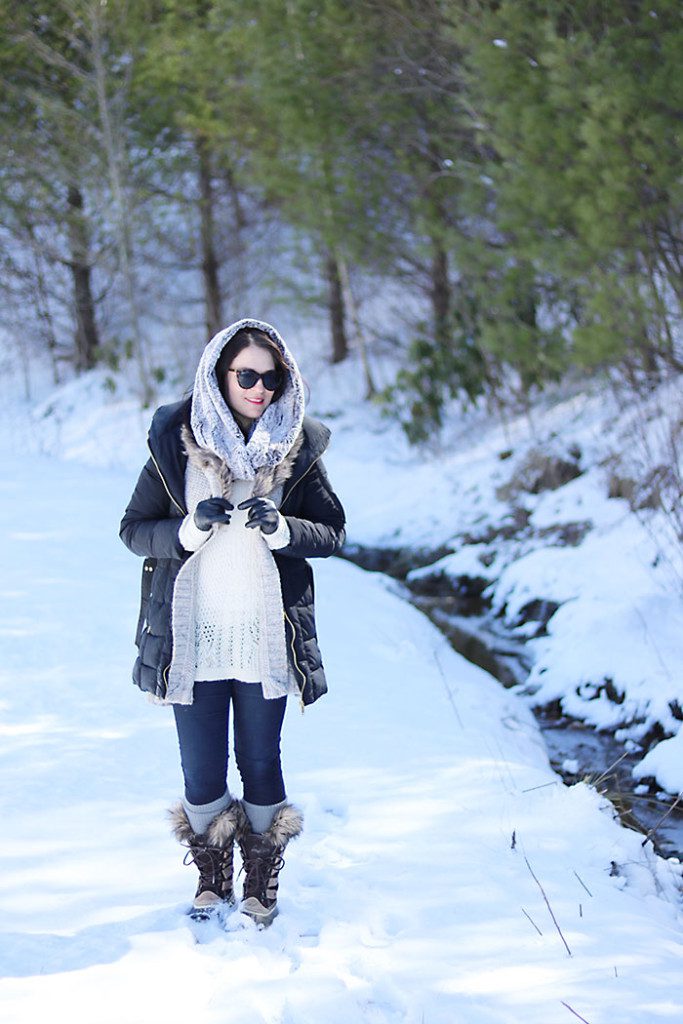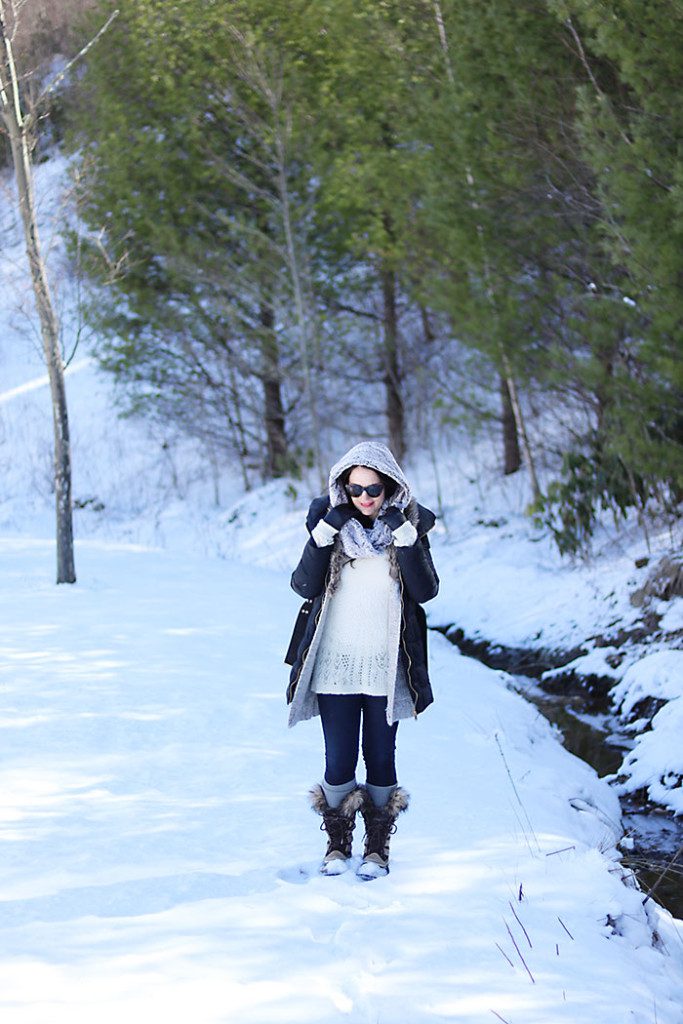 LONG WHITE SWEATER AND FUR-LINED CARDIGAN (ANTHROPOLOGIE SOLD OUT SIMILAR, SIMILAR)
When packing for a ski trip, it's always good to pack casual basic warm winter outfits for snow days, in addition to your ski gear and ski clothes.  So I like to be comfortable and be able to warm easily.  My favorite is to wear comfy fleece-lined leggings with long knitted sweaters and then accessorize from there with gloves, hats and winter boots.  Add a fur scarf to dress a basic outfit up.  Most ski town restaurants are casual dining so you can get away with wearing winter boots, but a little fur makes it look stylish with no effort.  Rotating between a couple sweaters, long cardigans and leggings is the key to warm winter outfits for snow day.
How gorgeous is this view?  We stayed in a condo on top of a hill so this was our view every morning.  Beautiful!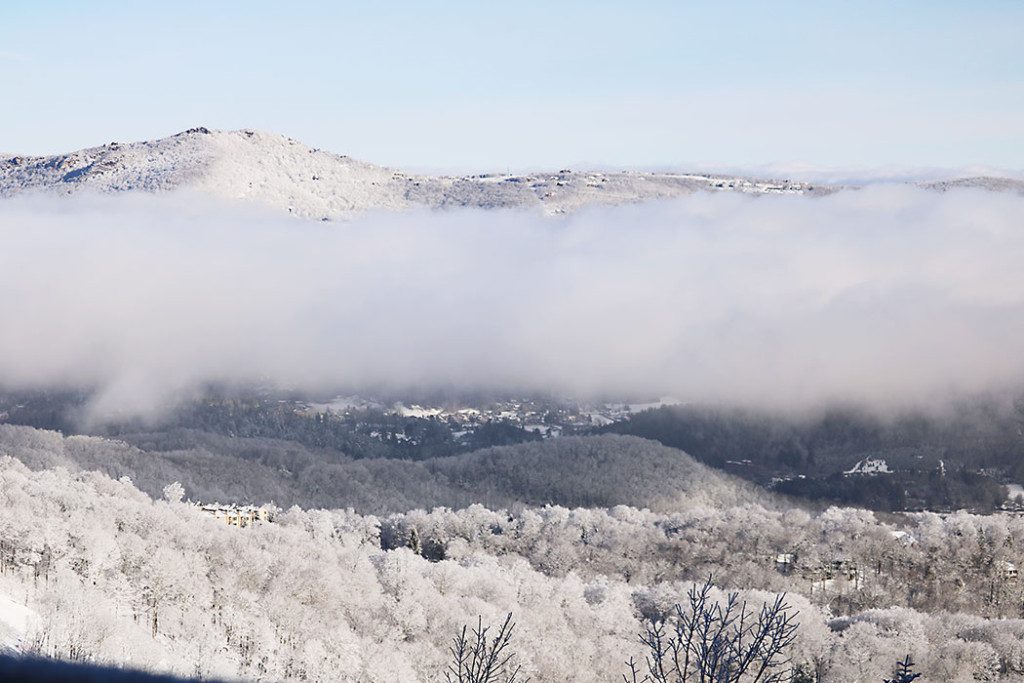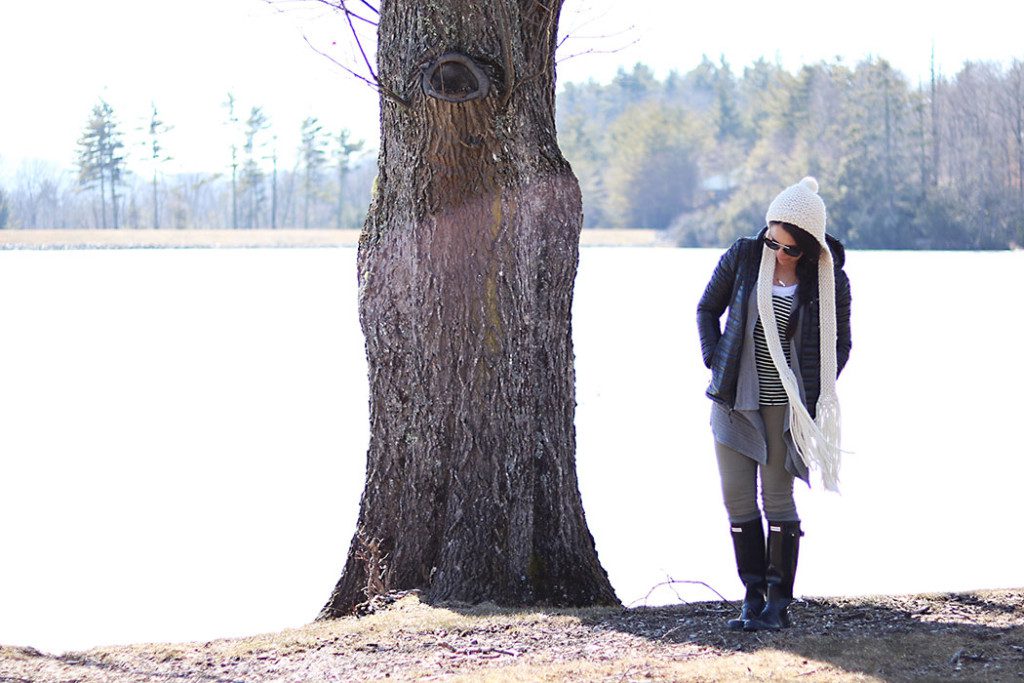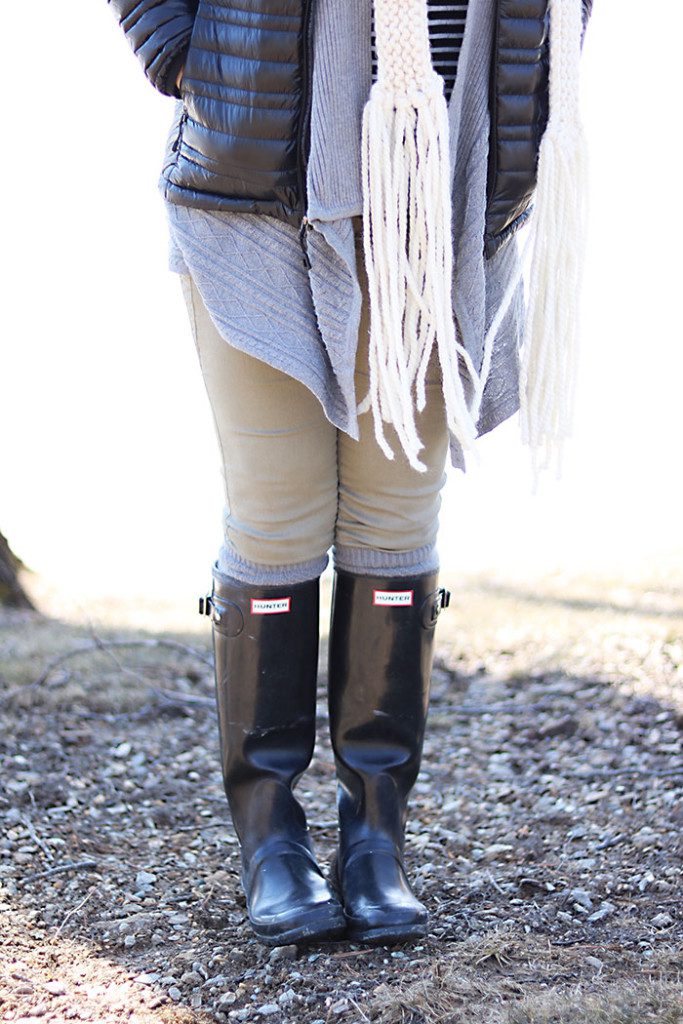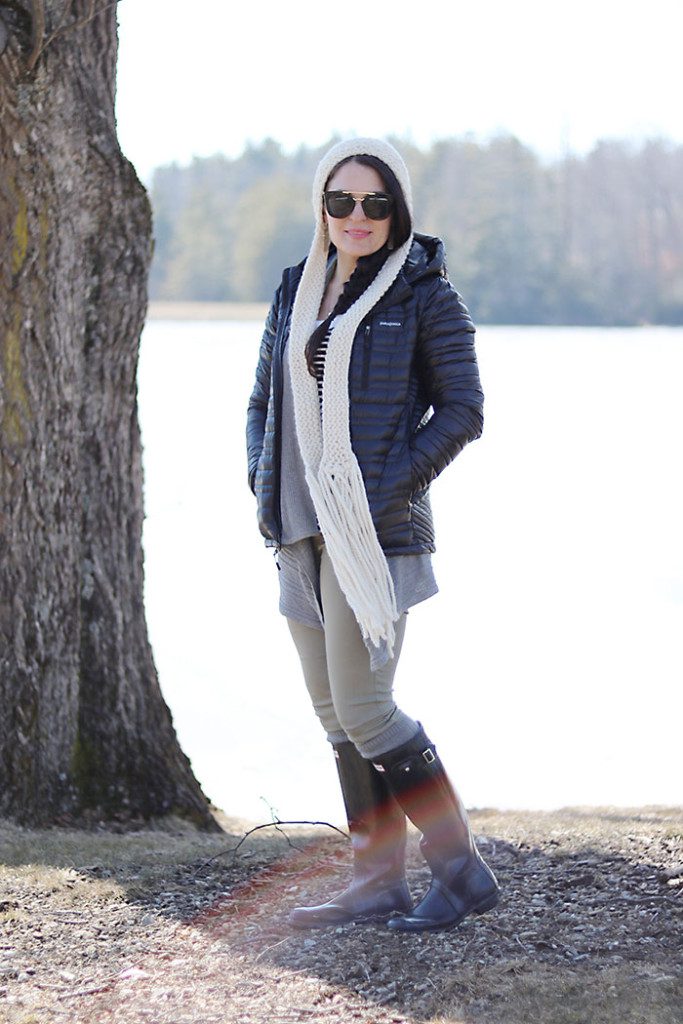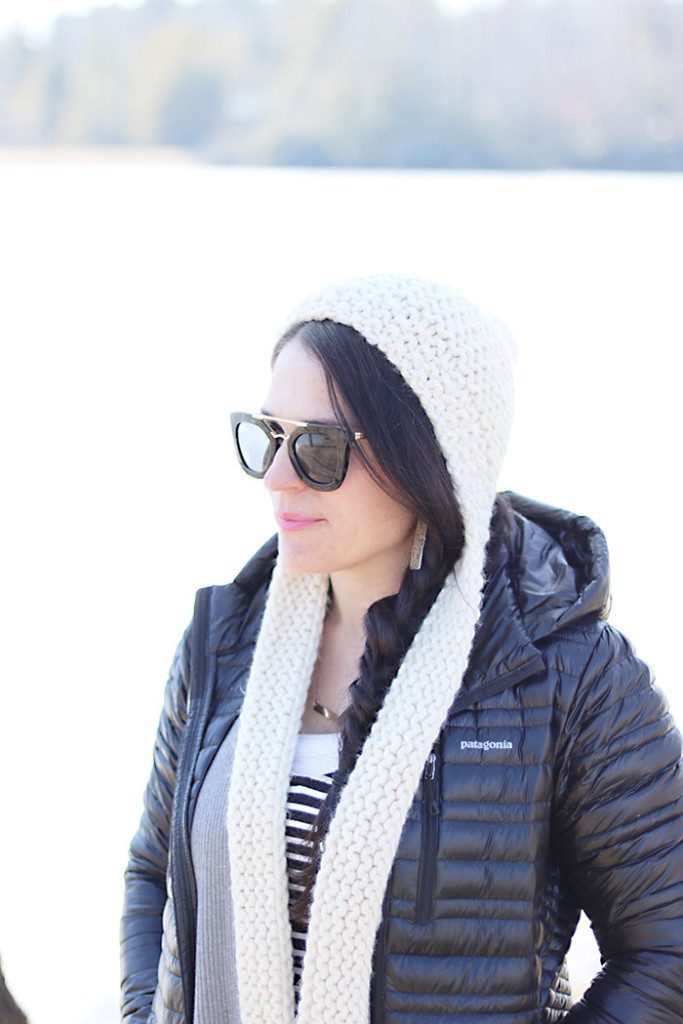 JACKET | SCARF HAT | SUNGLASSES | JEWELRY | HUNTER RAIN BOOTS | SHIRT
As we headed home and back down the mountain, it wasn't quite as cold, but can you believe the lake behind me was completely frozen over?  All ice!  So it was still cold but the sun was out so I opted for layering underneath a ultralight puffy jacket.  Of course my favorite winter hat to accessorize and these DMJ earrings are always in my traveling bag.
Follow along on my IG to see more pictures of my kids skiing and also Snapchat.  Both are @darleenmeier