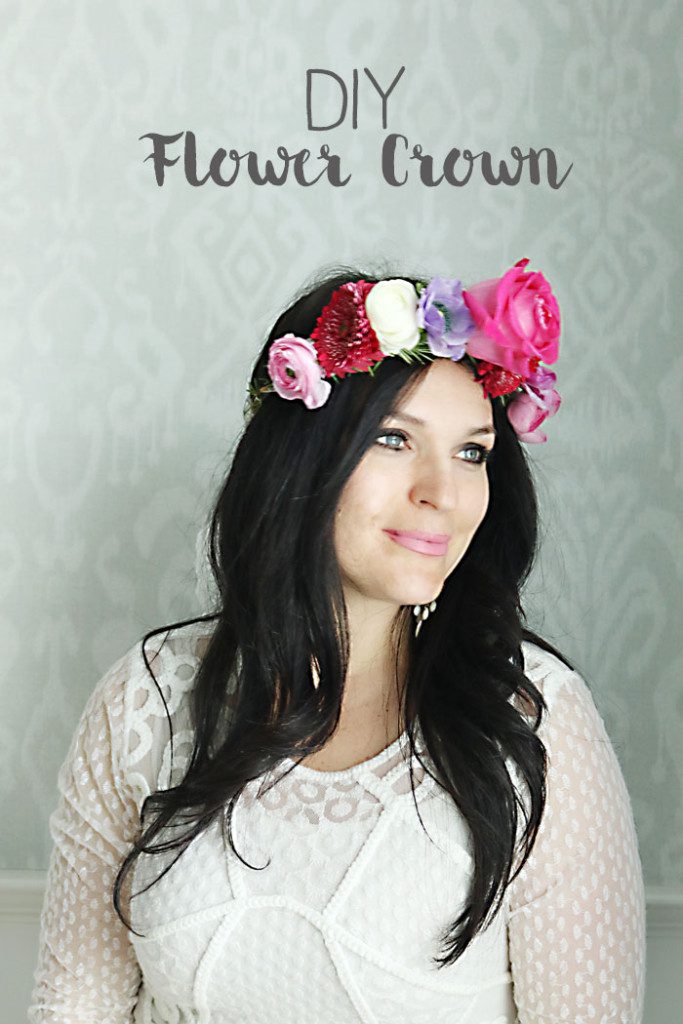 DIY How to Make Flower Crown : One Size Fits ALL
Flower crowns remind me of Easter. As a child I remember my mom making flower crowns for my younger sister and I to wear with our new Easter dresses to church on Easter Sunday. I have a sweet, tender picture of my sister and I in our flower crowns and white tulle dresses with our Daddy. I remember that day like yesterday! And I so wish I still had that tulle dress for my daughters to wear. Well, the last few weeks I've been surrounding myself with flowers, doing different arrangements and floral projects. My house has been quite colorful! I love waking up to a table full of fresh flowers. Since Easter is right around the corner and I had all these flowers on hand, a DIY flower crown tutorial was definitely on the blogging list to be posted. This DIY flower crown is a one size fits all crown using ribbon. Or you can wear it as a headband instead of a crown. Either way, it's easy and really cute.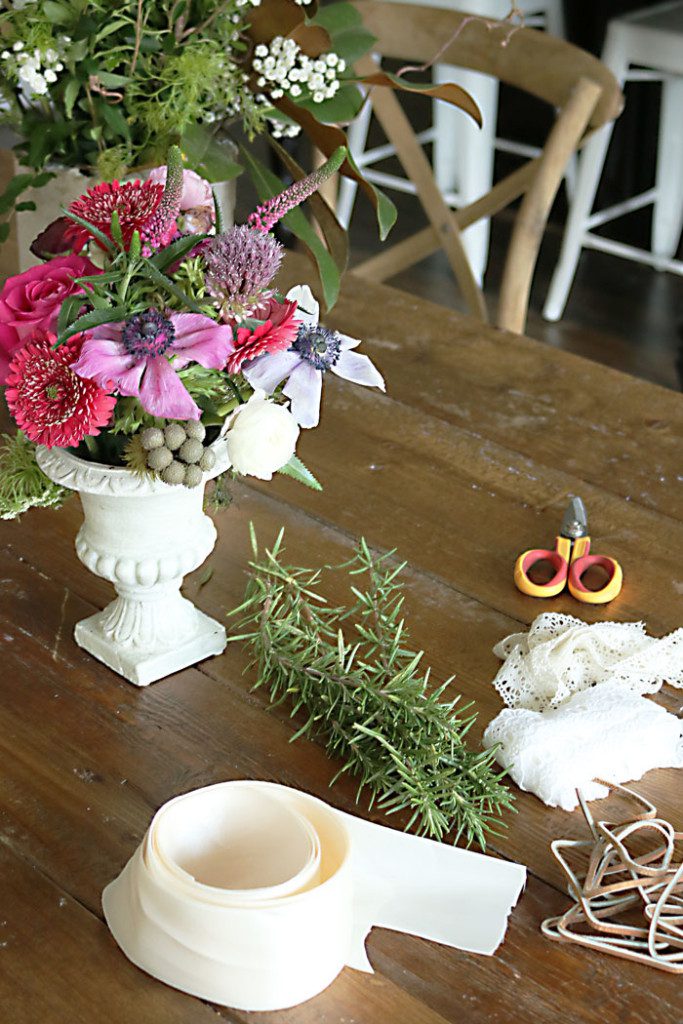 Supplies for DIY How to Make Flower Crown
an assortment of flowers — I used roses, anemone and ranunculus (about 5 stems per crown).
thin leather cord or hemp rope
wire cutters
flat nose pliers
ribbon
rosemary or eucalyptus leaves or any other kind of leaf branch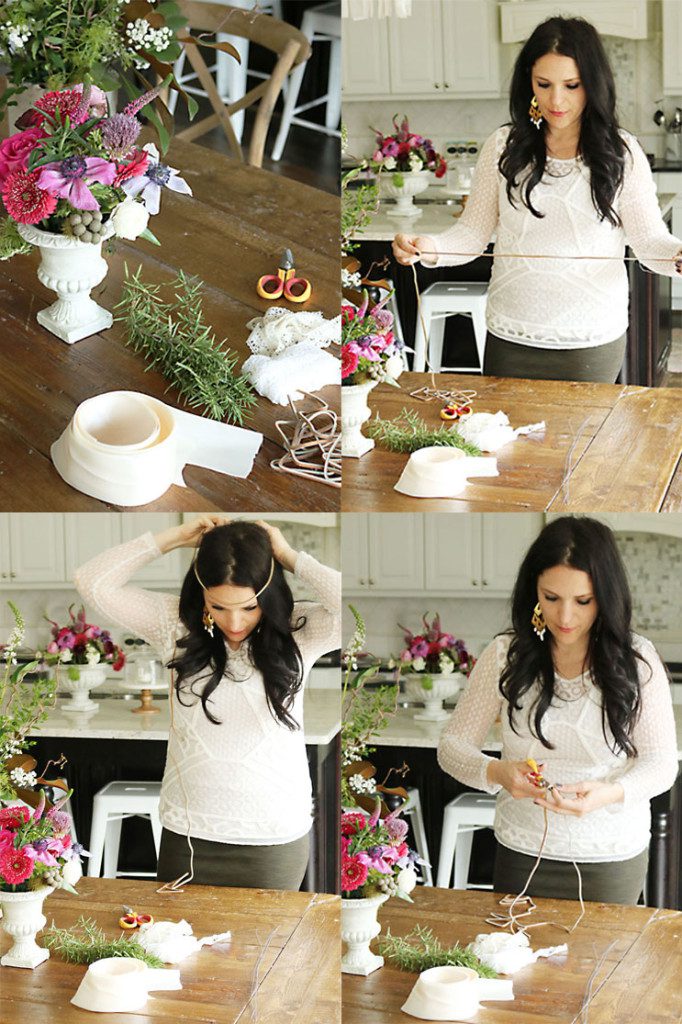 Instructions
Take your leather rope and measure it around your head. Mark with your finger and cut the rope to size.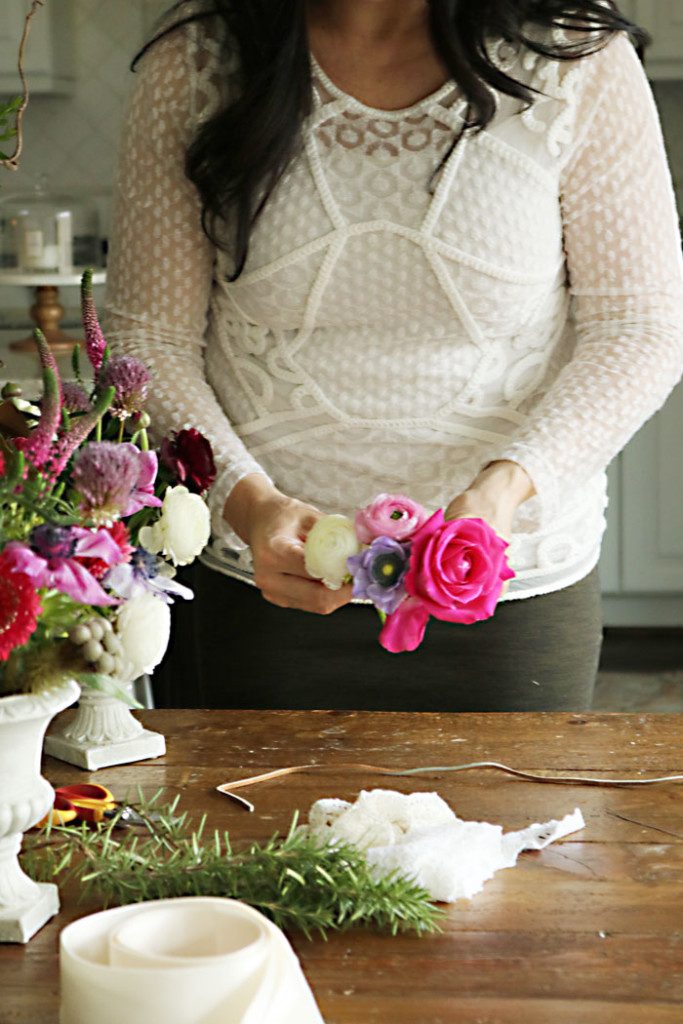 2. Pick out the flowers you plan to use. As you can see, I pulled flowers from an arrangement so I can get the most use out of the flowers. This is a fun idea if you have extra flowers to spare in an arrangement. You'll be cutting down the stem.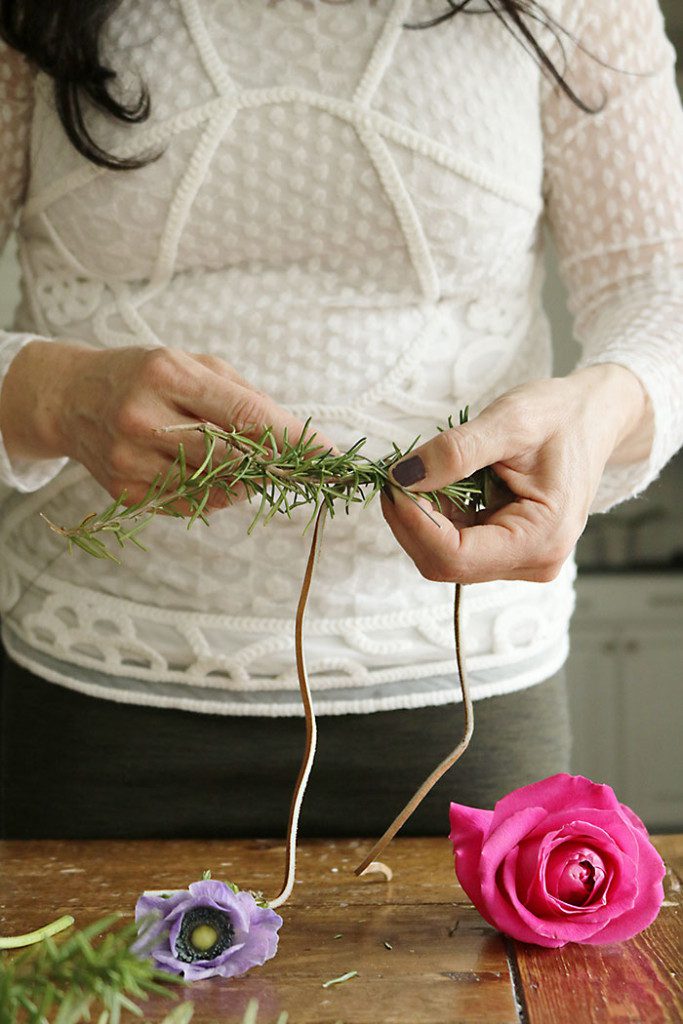 3. Starting in the middle, take your floral wire and wrap your leafy branches to the leather rope, twisting the wire around and secure to the rope. I used rosemary because I have a huge rosemary bush in my yard. And rosemary smells so good. Once you wrap the leaves all the way to one side, make a loop with the rope and secure with the floral wire. Repeat to the other side.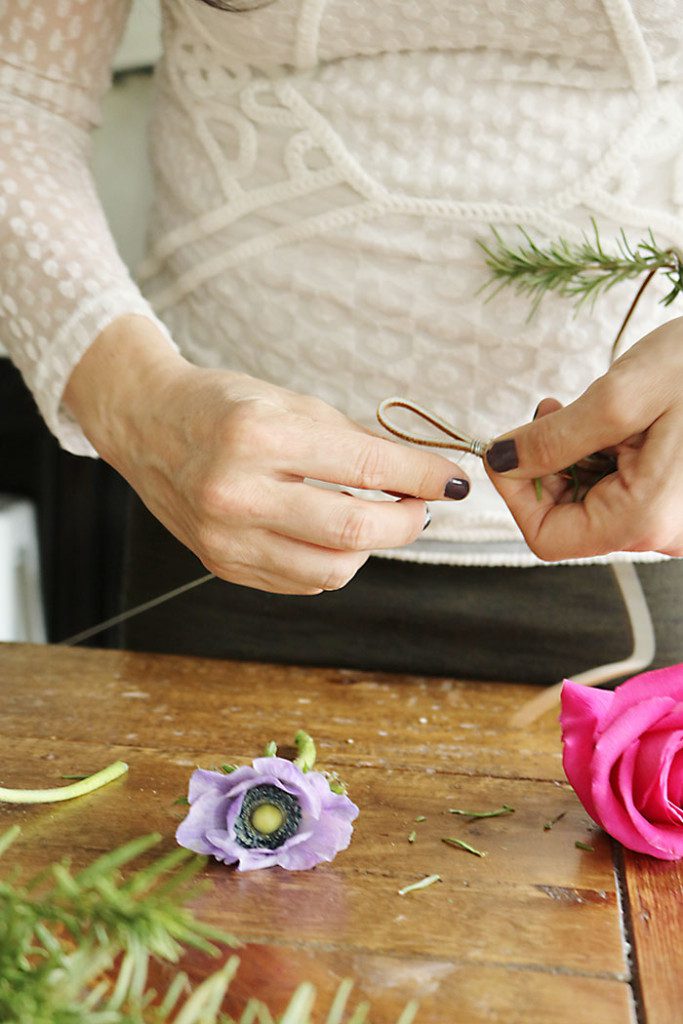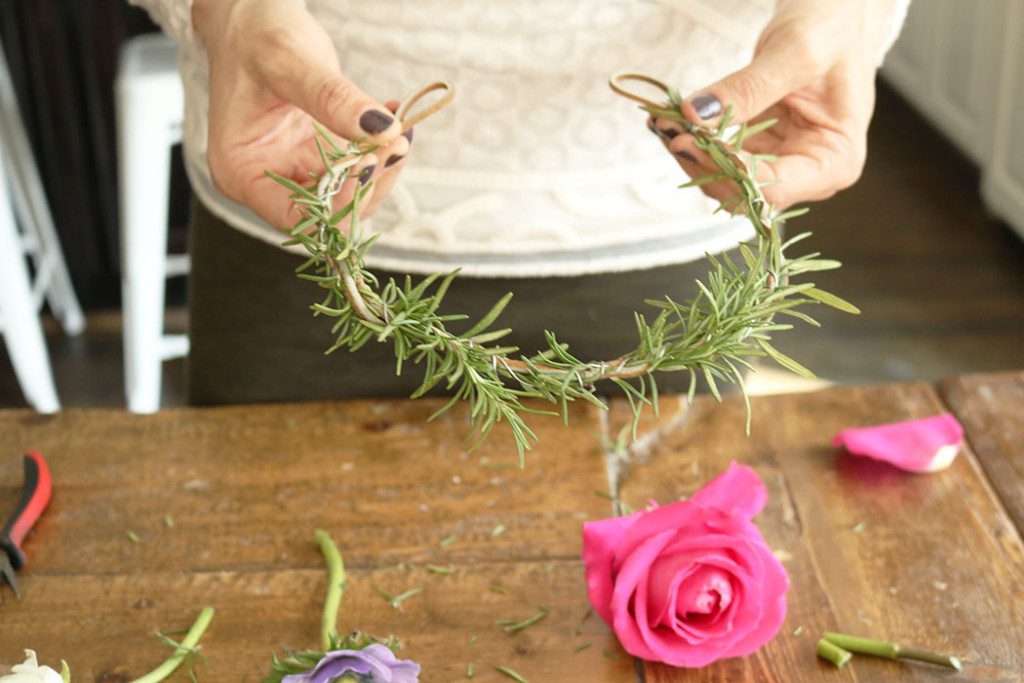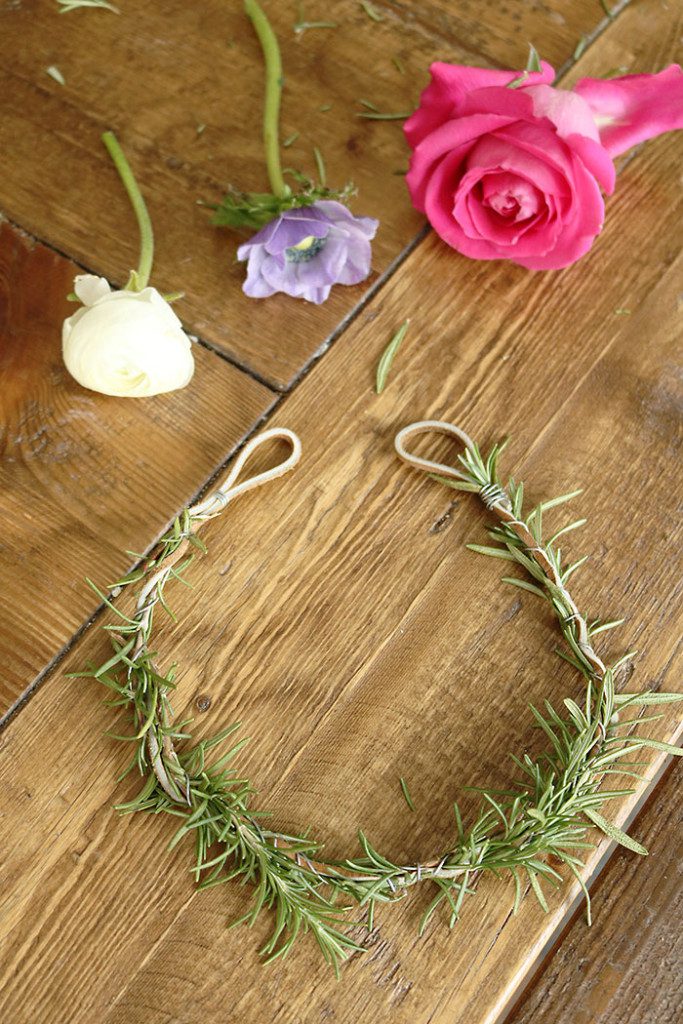 4. You really can't mess up where you place your flowers on the crown. I started in the middle because I used a large rose, but if you have smaller flowers I would start at the end.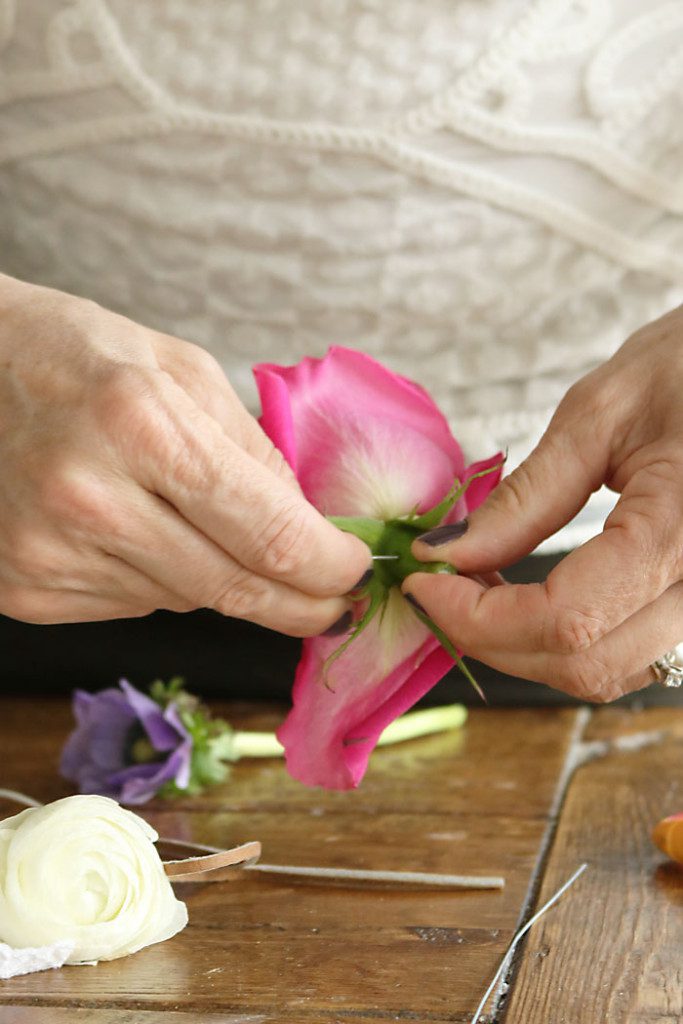 5. Take one long floral wire and poke the end of the wire into the center base of the flower. Before securing the flower to the crown, make sure the flower stem is hidden in between the leaves. Twist the floral wire to the rope. Use the flat-nose pliers to bend the wire ends down to prevent the wires from poking out. Instead of cutting the wire, repeat with other flower.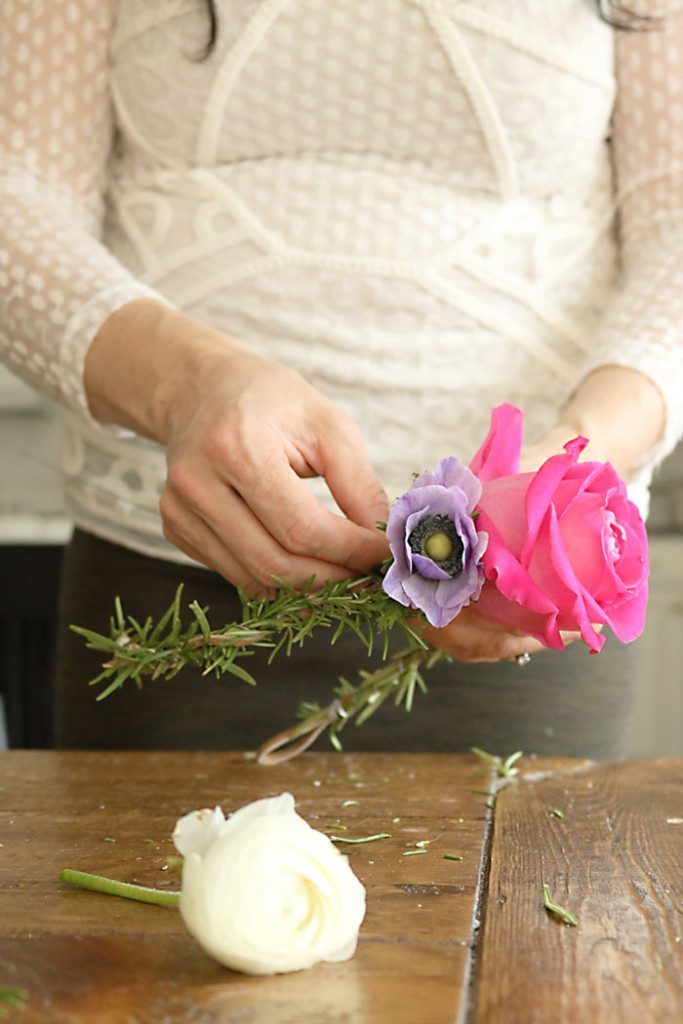 6. Tie your ribbon to the rope loops.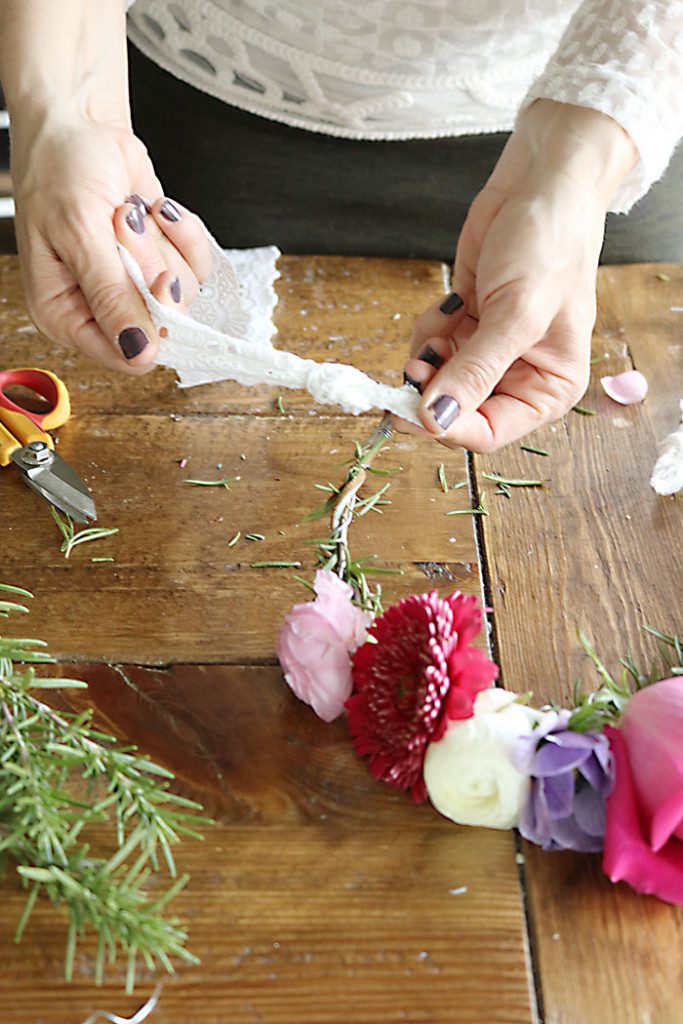 Your flower crown is now ready to be worn! You can wear it as a crown, headband or let your daughter wear it. The ribbon helps to adjust the crown's size.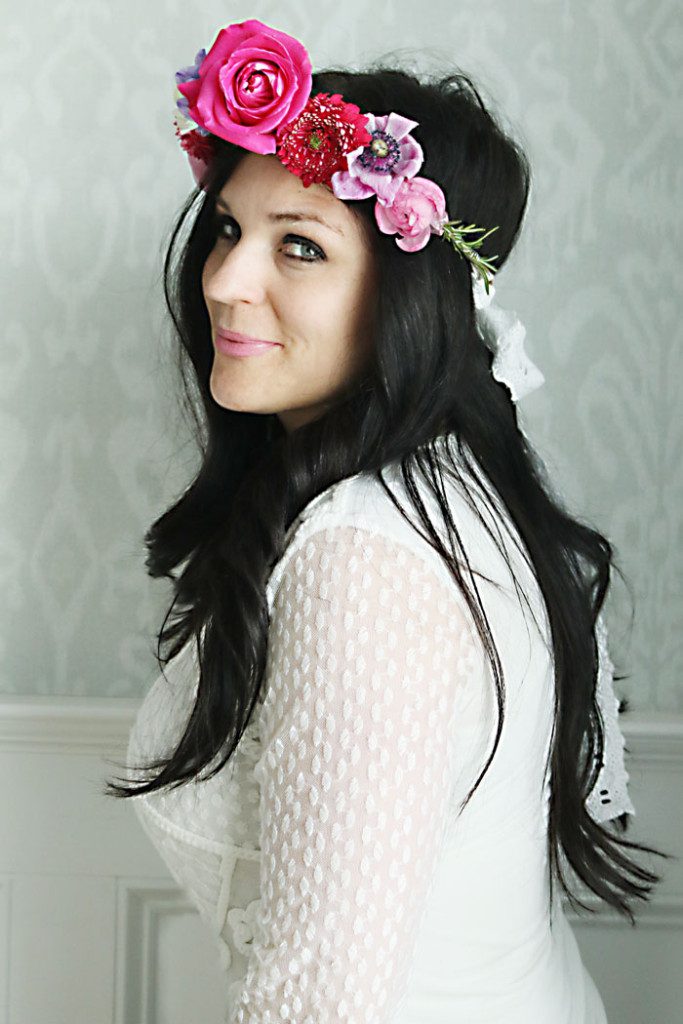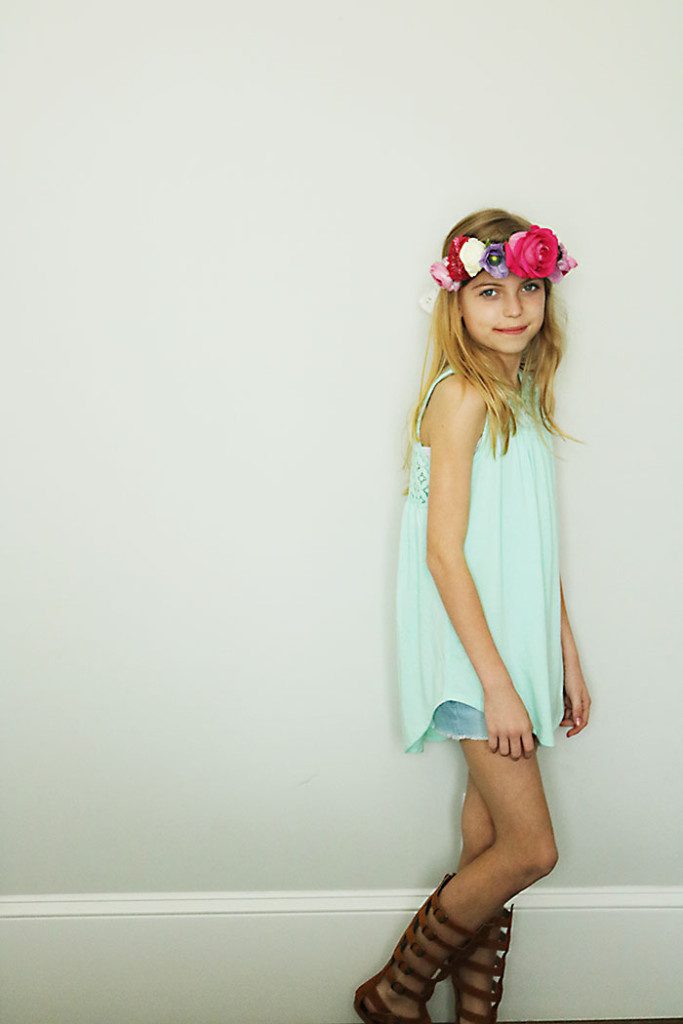 There really is no wrong way to make a flower crown, so you can definitely play around with the placement of flowers and the leaves to create different looks. I like the ribbon and how it adds another element to the crown.
Don't have time to make a flower crown? Here are some other options:

Want to see more flower DIYs?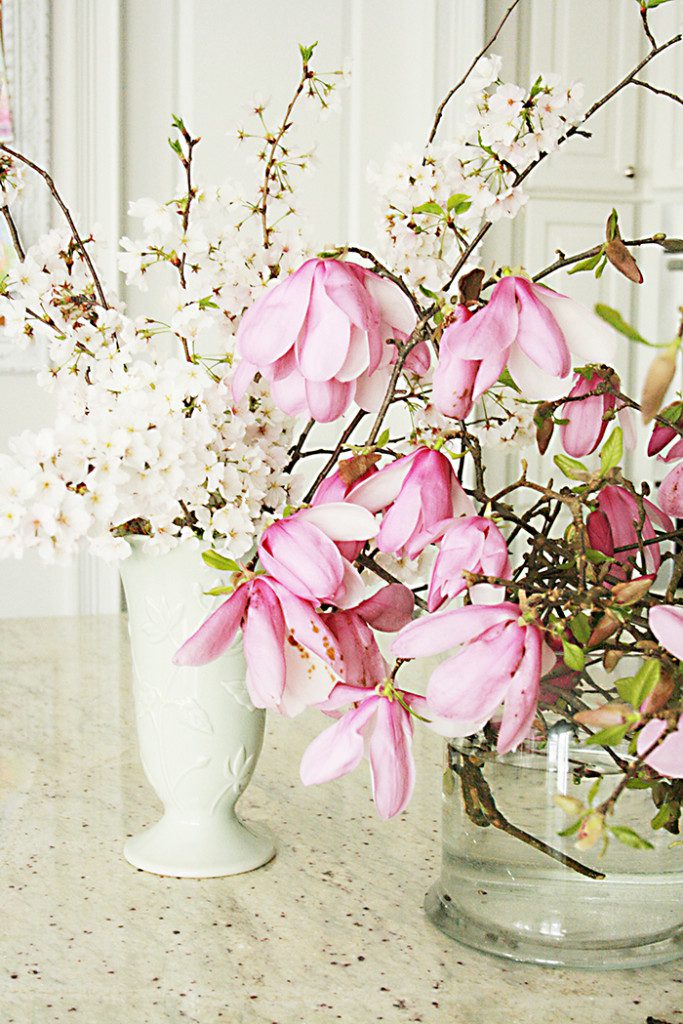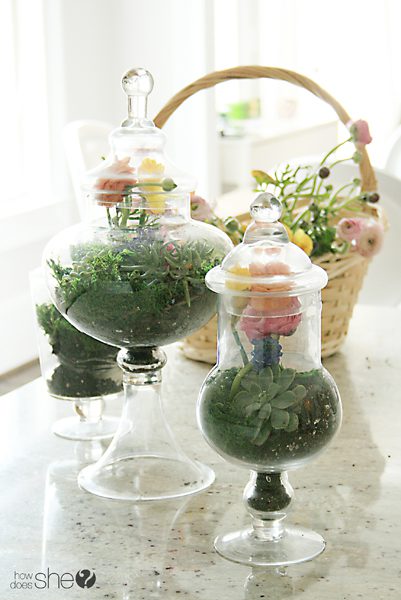 Flowers Arrangements that last Forever