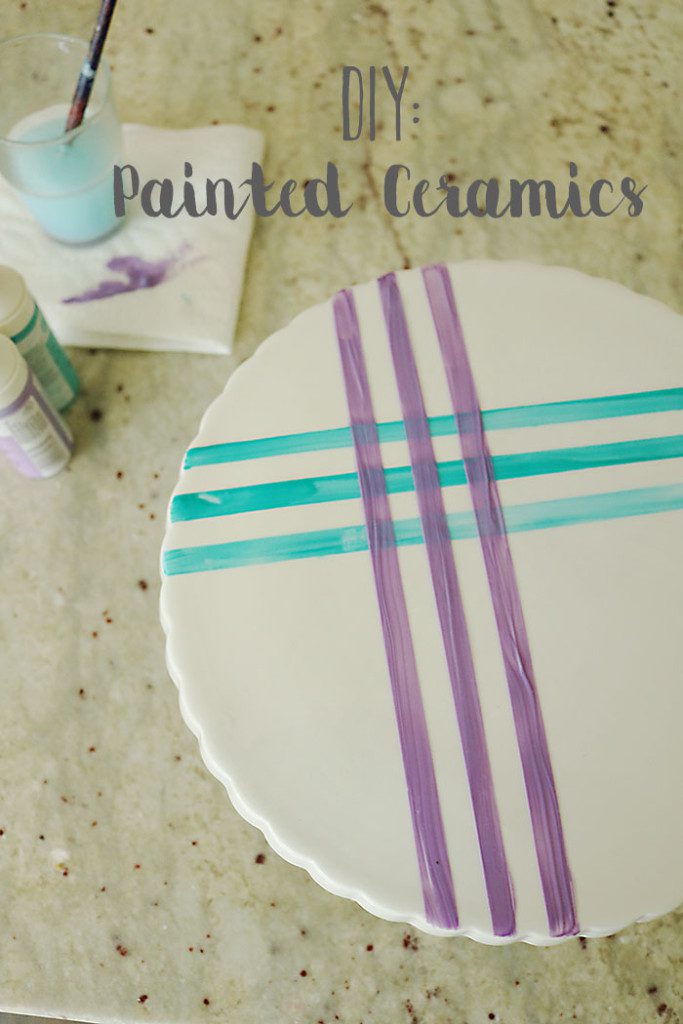 DIY Painted Ceramics
One of the DIYs I did on my Easter table was DIY painted ceramics. I painted a couple platters for my table, and the idea came after I picked up the watercolor serving bowls from Home Goods. I thought to myself how easy it would be to actually make cake platters to match. Even with just a simple brushed painted color. Using glass paints would do the trick on a white platter or cake plate. I ended up painting simple lines or a gingham style on the platters, and I think they came out quite cute. Of course these are just for decorative purposes, since they haven't been put in a kiln! Not the every day. But it is really quite simple. You do cook the paint on the platter to create a permanent bond, but it's in the oven.
To see the complete instructional breakdown of painting ceramics, check it out on the DIY watercolor trays tutorial . Here are the visual breakdown on the DIY painted ceramics tutorial. It's a fun idea to use for holidays, birthdays or color-themed parties. Purchase dollar while plates and platters to keep the cost down.
Also, make sure to wait 30 minutes between paints when overlapping paint colors to avoid smearing wet paints. And washi tape works great to create straight line!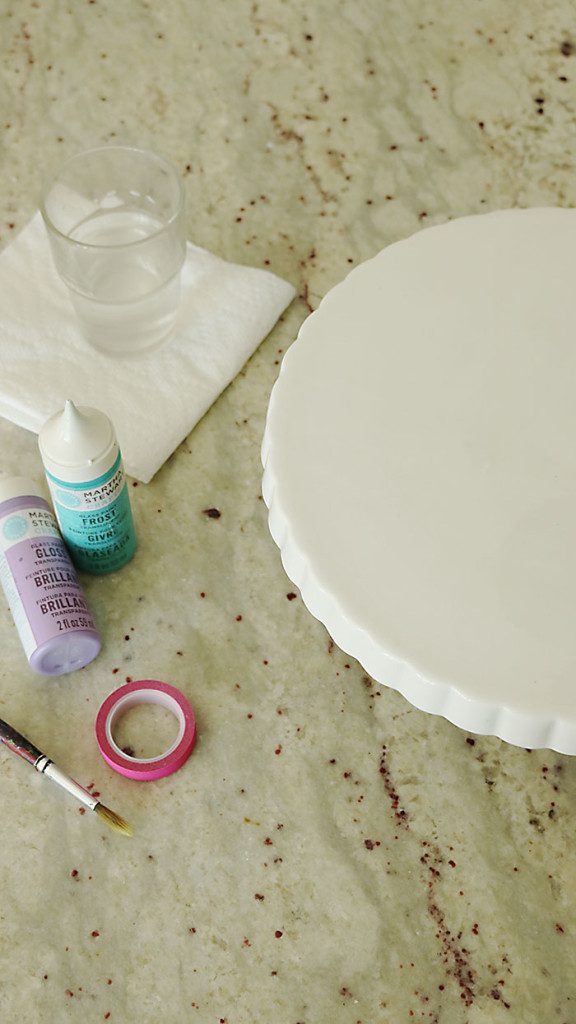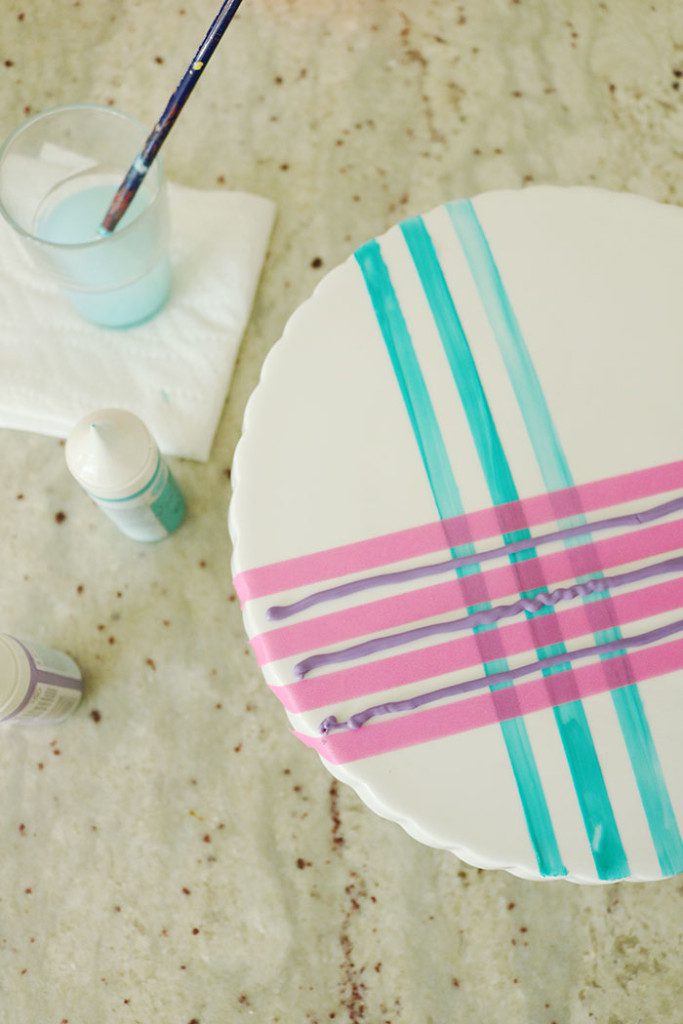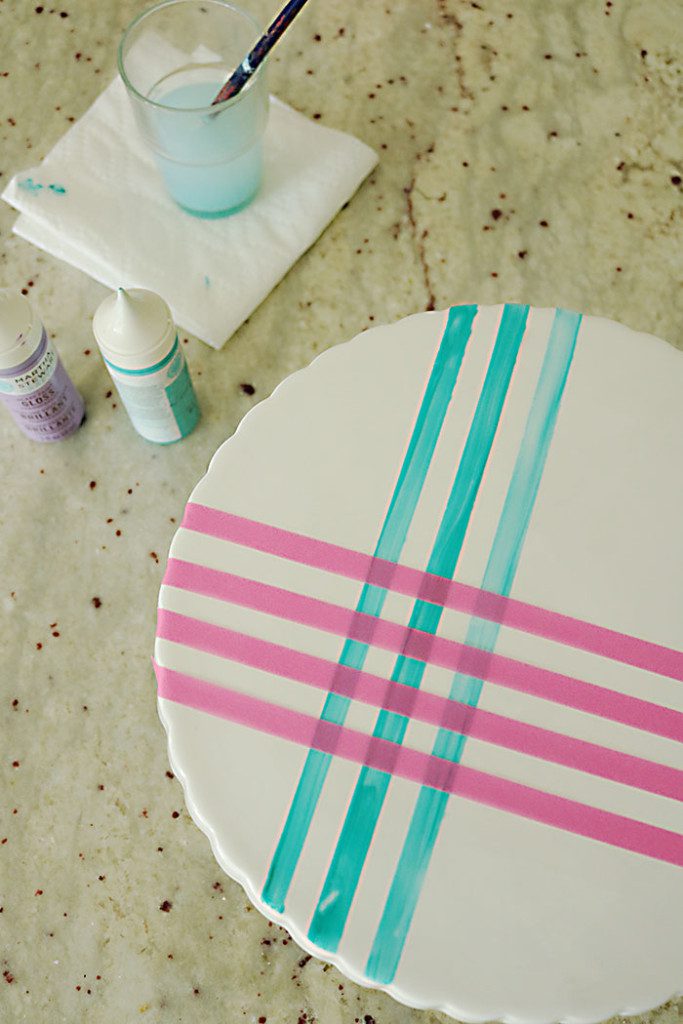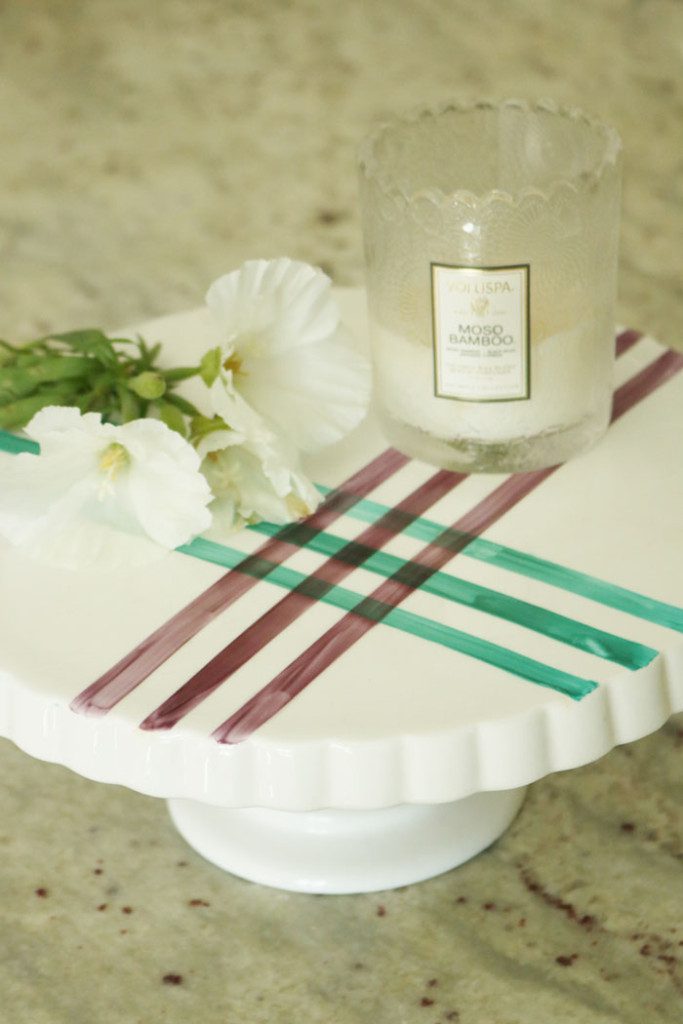 See this these platters being used on my spring Easter table!