Health Benefits of Chia Seeds + Favorite Recipes
I am so grateful for mother who taught me at a very young age how to live holistically–using natural healing and herbs and seeds, that we have been blessed so much with, for the benefit and health of our bodies. Natural products like CBD can really make a difference to our health; many like to try what they consider to be the best CBD oils in the UK (2020) as a way of addressing some wellness concerns. She was definitely onto something before everyone else was, which she learned from her mother. One of the things my mom did was give us kids chia seeds all the time when I was a child (we are talking in the 80s). She would throw it into tofu pancake batter (I wish she would remember that recipe. It was so good), fruit smoothies, bran muffins. We never knew they were in there! But chia seeds were always a staple in our kitchen. So as an adult, using chia seeds comes very natural. It's something I take every day. I probably need to be better about sneaking it into my kids pancake batter, though. They need to also reap the health benefits of chia seeds, which are numerous.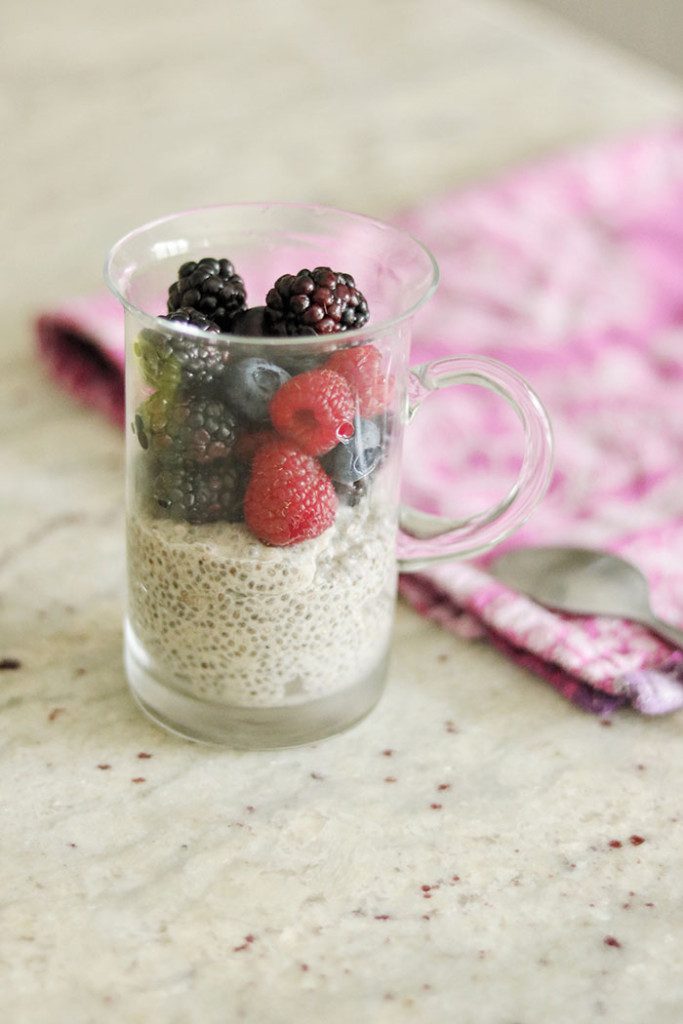 One of the health benefits of chia seeds, and what it is most known by, is that it has the highest amount of omega-3's than any other plant. It has even more omega-3's than flax seed and salmon! From what my fitness sister tells me is that omega-3's helps with weight loss and distributing the fat evenly in our bodies. Also omega-3's is an essential fat that our body must have to help with cell membranes and hormones. So, chia seeds is right up there so make sure you take it every day! Remember to stay natural…it's better to get your essential needs from real foods instead of a pill or vitamin. Chia seeds is also easier to digest then flax seeds, because they do not need to be ground up to get their full benefit and have a longer shelf life. They are also self sustaining, so that means no GMOs or pesticide. All organic! There are many more benefits to the seeds; protein, fiber, great for diabetics, energy and hydrating. I have an energy chia balls recipe below that are so good to eat in the afternoon when you need a little jump start to finish out the day.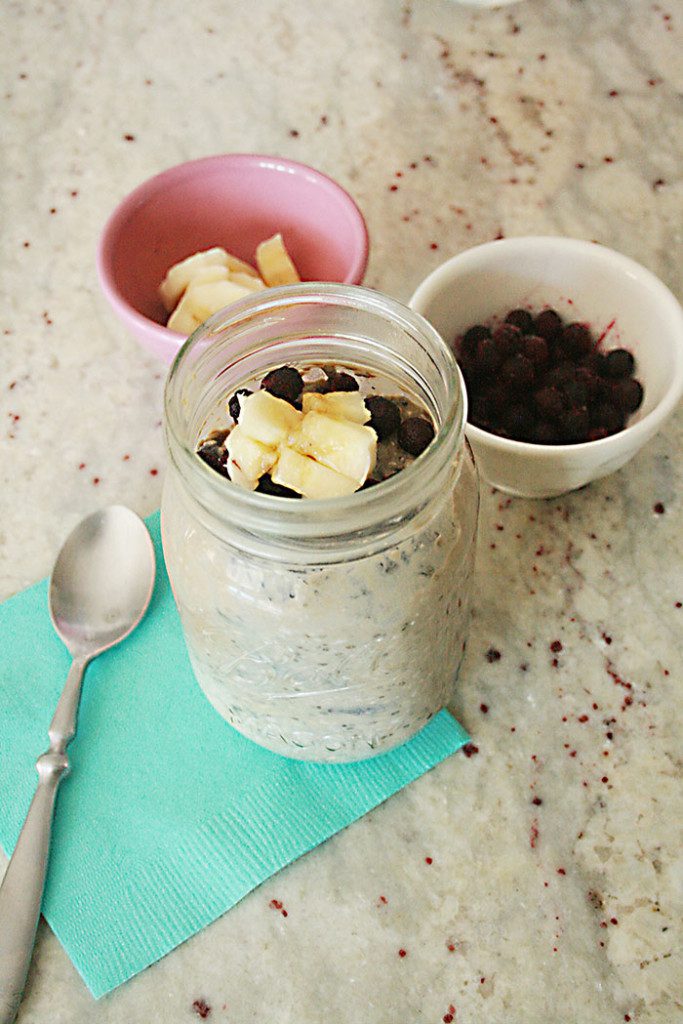 So how should you incorporate chia seeds in your daily diet to reap the health benefits of chia seeds? It's really quite easy! My mom actually soaks her chia seeds because they are hydrophilic. So she puts them in water for about 10 minutes before using. Or grind them up and put them in baked goods or pancake batter…no one will know! Or use as whole and throw into smoothies, yogurt, drinks, salads, even meat dishes to thicken up. I like to put a tablespoon of chia seeds when I make my overnight oats. You can find my overnight oats recipe over at HDS.
Make an energy drink by putting 2 tablespoons of chia seeds into coconut water or homemade lemonade and letting it sit for 10 minutes. It will become a gel consistency and an energy booster.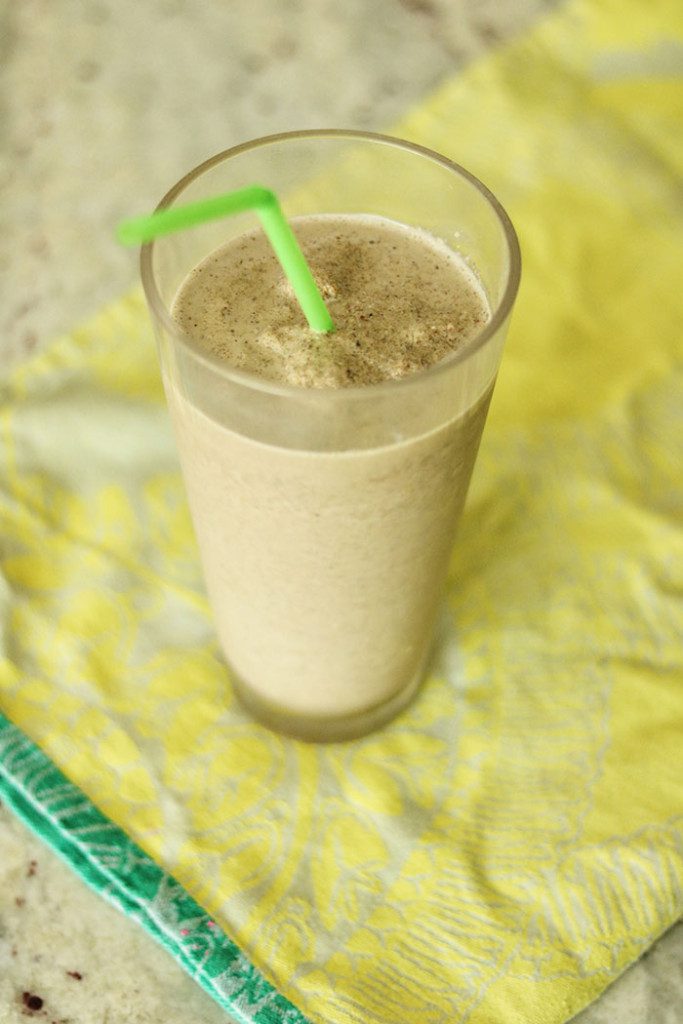 One of my favorite desserts is raw pudding it is SO good. I like to make a big batch and then eat it for dessert for the next couple days. Add fruit and you will be loving every bite without the guilty. And you will reap more health benefits of chia seeds.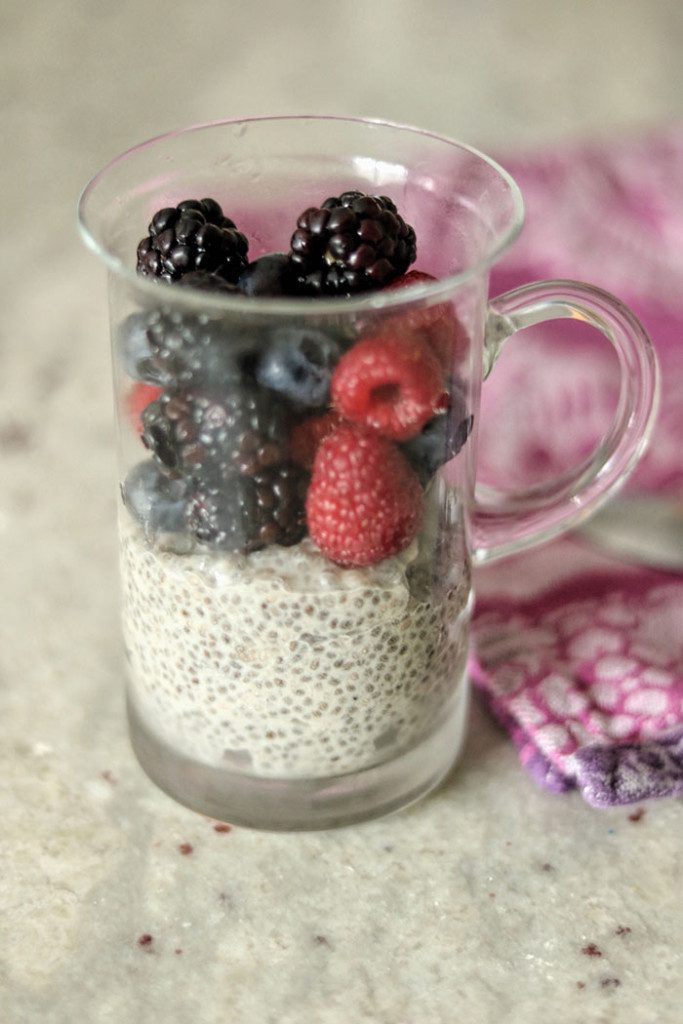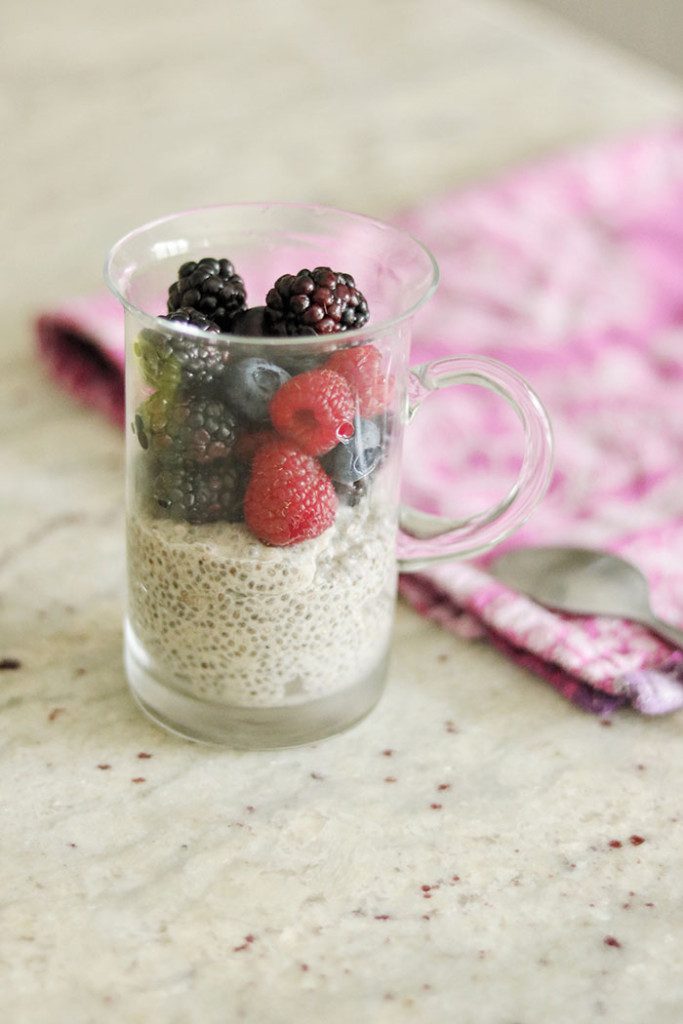 Raw Chia Seed Pudding
1/4 cup of chia seeds
1 cup of coconut milk or almond milk
1/4 cup (or sweeten to taste) of honey or agave syrup
Add flavors like vanilla, cocoa powder, pureed fruit or citrus juices
Combined all together and stir. Refrigerate for at least 2-3 hours.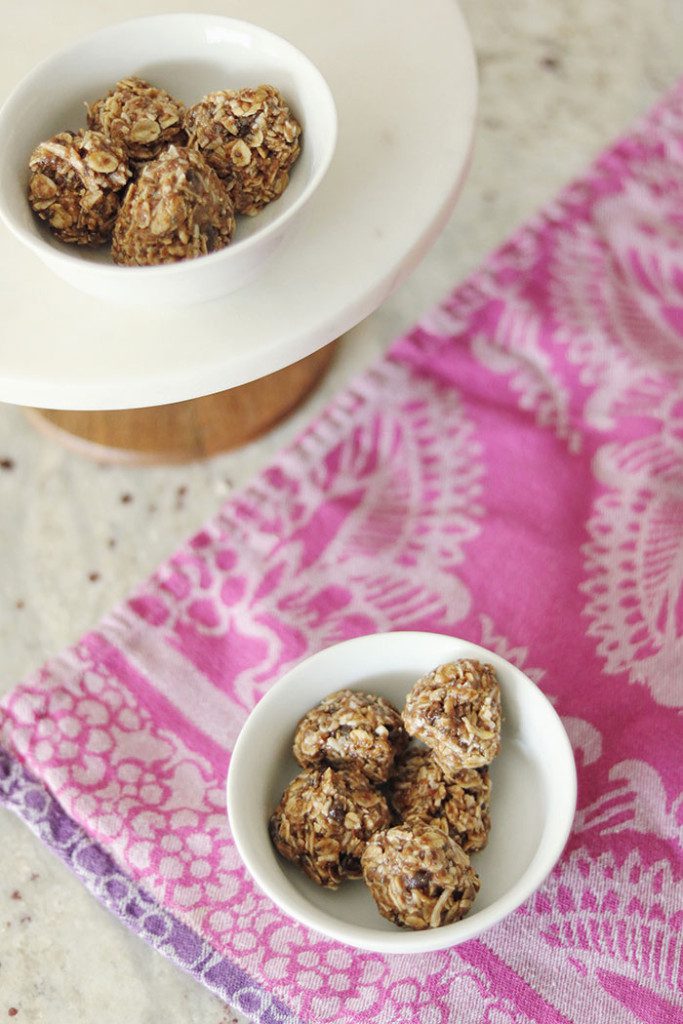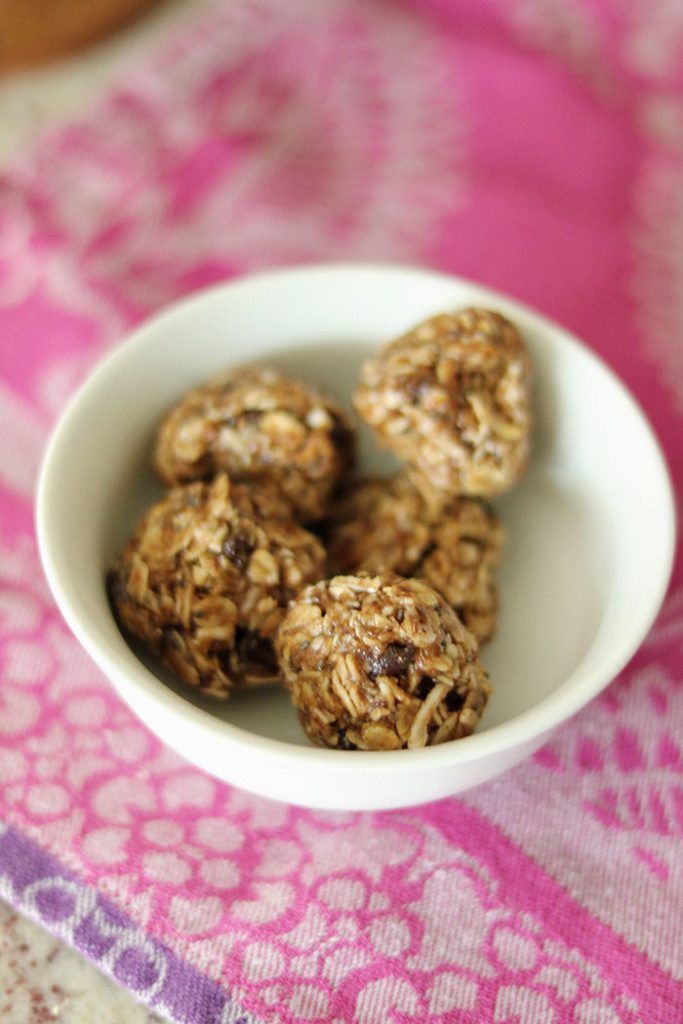 Need an afternoon booster? Or a healthy snack on the road? I like to make these chia energy balls and keep them on hand. When I head out the door and know I will be away for a few hours, I take a couple of these energy balls with me. So good, energy and healthy–all in a little ball.
No-Bake Healthy Chia Seed Energy Balls
1 cup oatmeal
2/3 cup unsweetened coconut flakes
1/2 cup almond butter
1 tablespoon of chia seeds
1/2 cup ground flax seed
1/4 cup of honey or agave
handful of cacao bites
Stir all the ingredients until mixed. Cover and chill in the refrigerator for about 20 minutes. Once chilled, roll into 1″ diameter balls. Store in an airtight container in refrigerator. Enjoy up to a week.
Here are chia seeds I recommend.
Want to see more?
Favorite Afternoon Snack: Apple Slices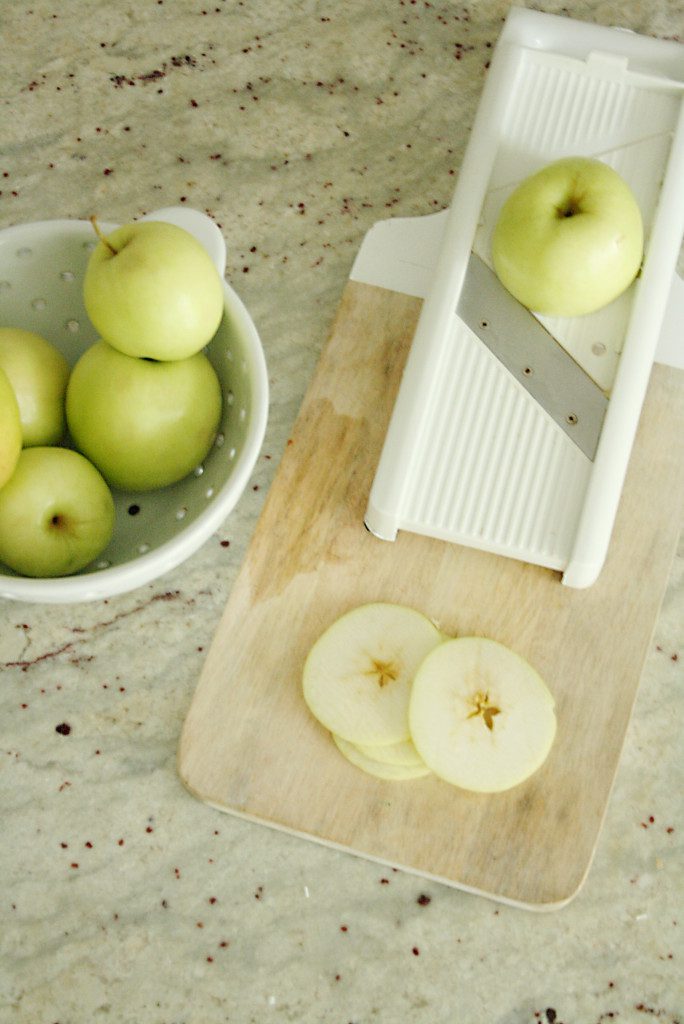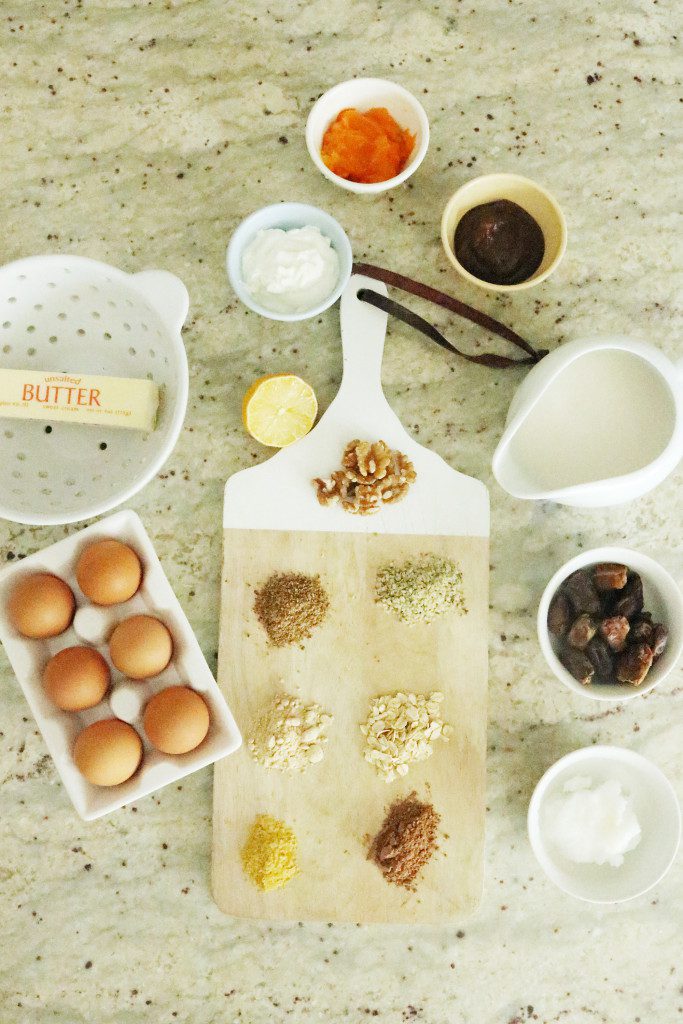 Staying Healthy During the Winter