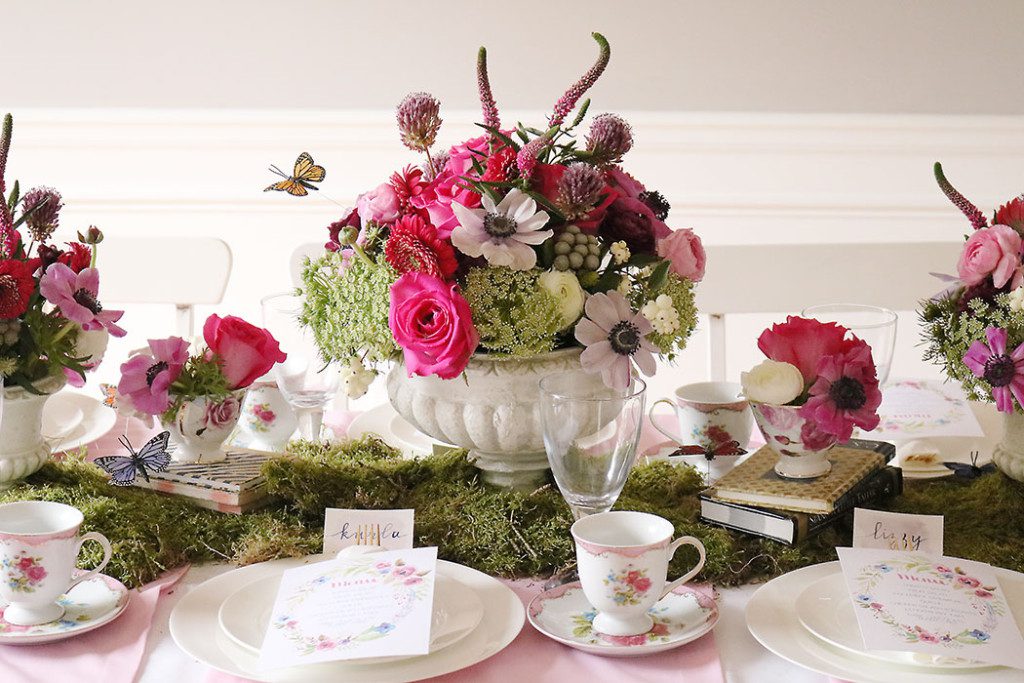 Indoor Garden Tea Party
I recently helped host an intimate indoor garden tea party baby shower.  This was for a friend who is going to have her first baby girl after having three boys. We had every intention to host the party outside under a beautiful oak tree with flower ribbons gorgeously hanging over the whimsical floral table. Fingers crossed every day for an entire week, we watched the weather and then decided the morning of to move the party inside because rain was in the forecast. And what do you know? No rain. And it ends up being quite a nice beautiful day. Oh well! That's the joys of Spring, right?! So, I think with the shuffle and the change of plans, the indoor garden tea party turned out really cute and was still what we had envisioned.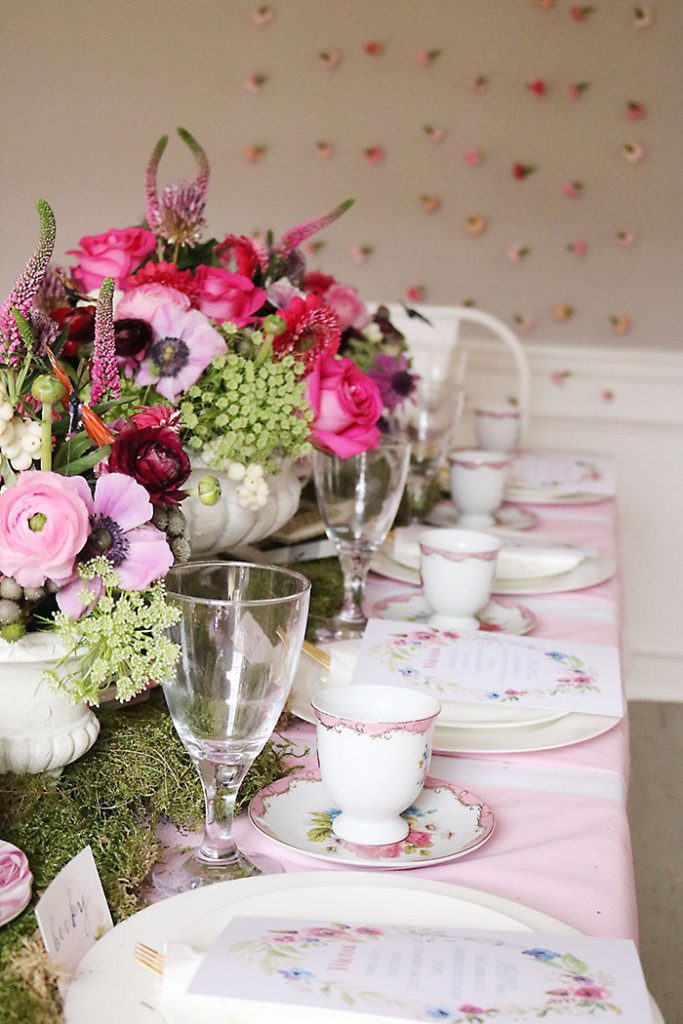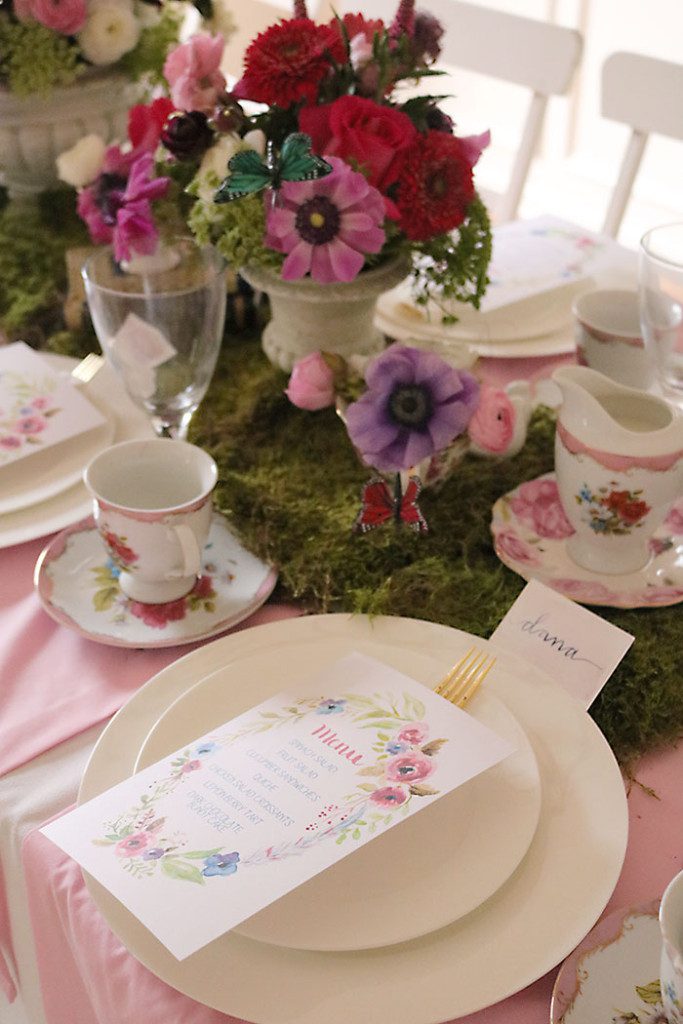 The decorations for the party was planned around the invitations, which was hand painted by my talented artist friend Melissa. We used the same floral watercolor image for the menu. And I lucked out finding flowers from my flower vendor that coordinated perfectly with the floral watercolor theme. The main flowers I used in the arrangements were anemones, ranunculus, roses and daisies. Anemones are my new favorite flower. I just planted a few of them in my garden!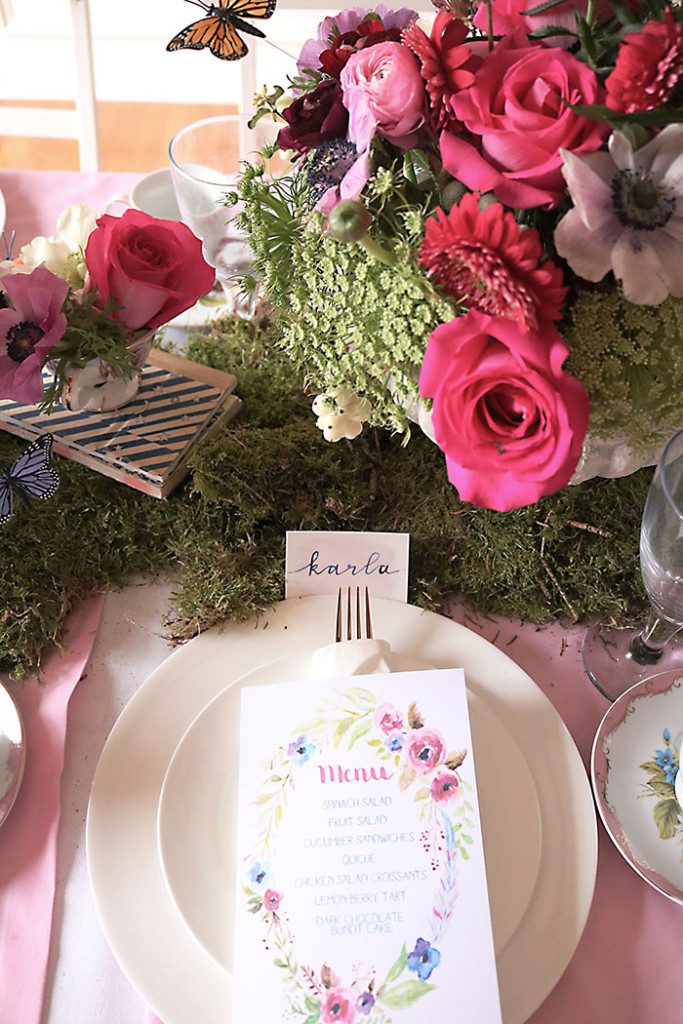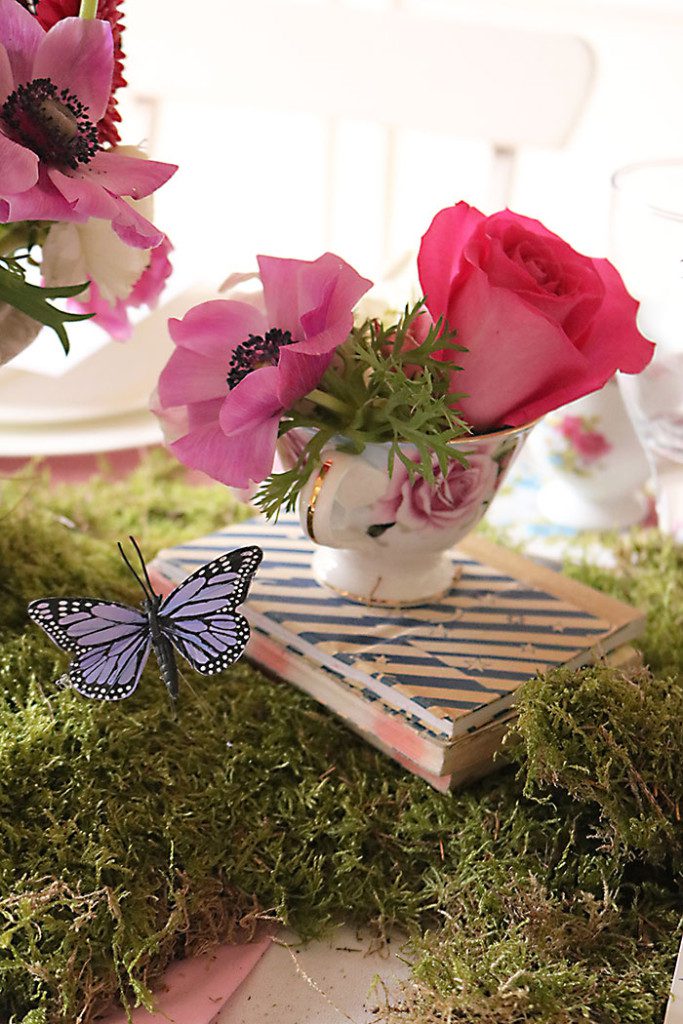 My friend Dana, who also helped host, watercolored and calligraphy the name place cards. The invitations were all sent in calligraphy-addressed envelopes. Such a beautiful personal touch. Since we had an intimate group, we wanted to make the table setting whimsical with an Alice-in-Wonderland feel. So, we used tiny vintage books and butterfly wire sticks to create visual interest. If you are planning to have a tea party, you might as well make a simple floral arrangement in a tea cup.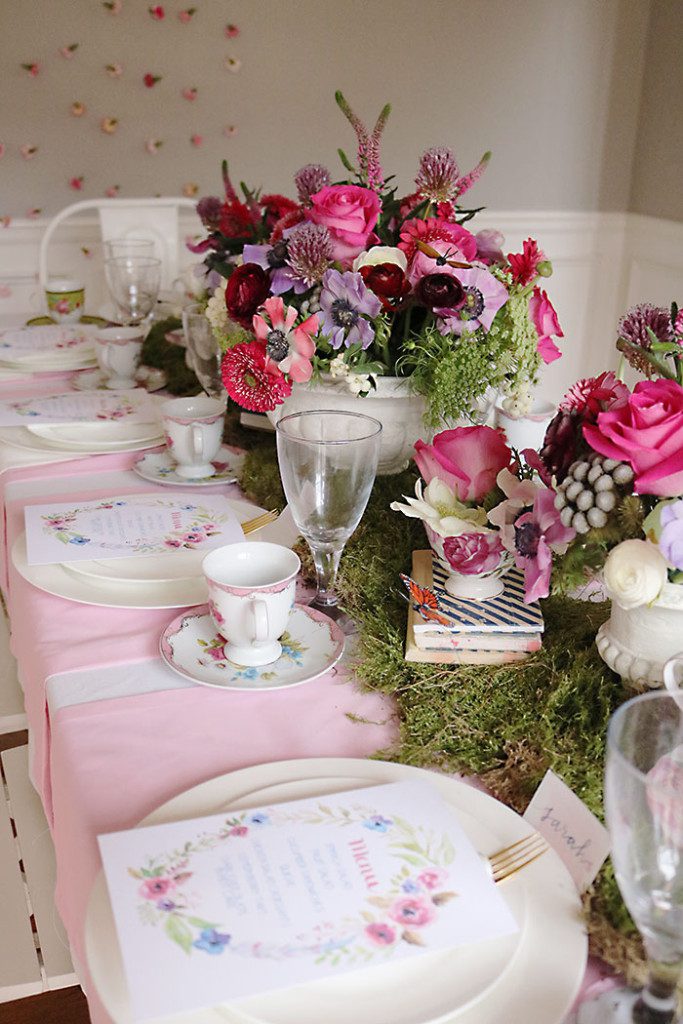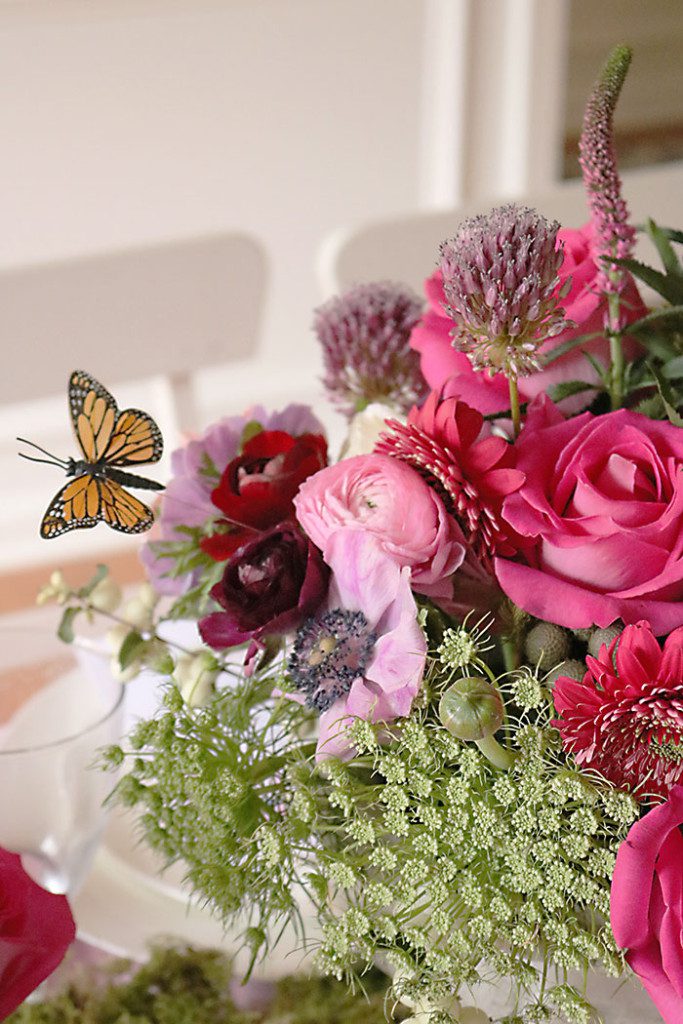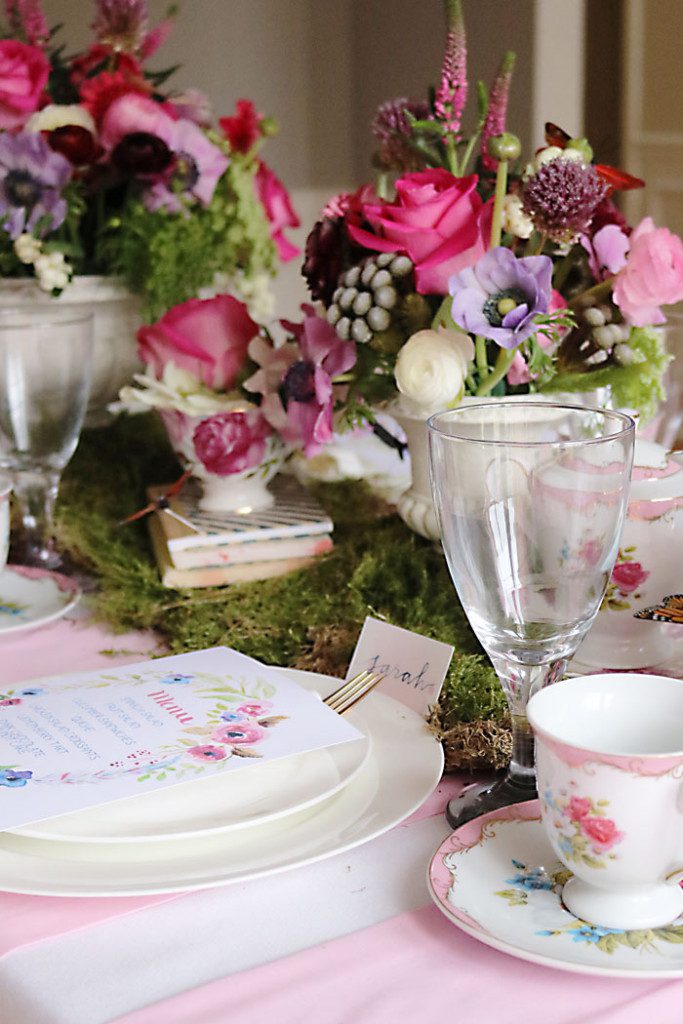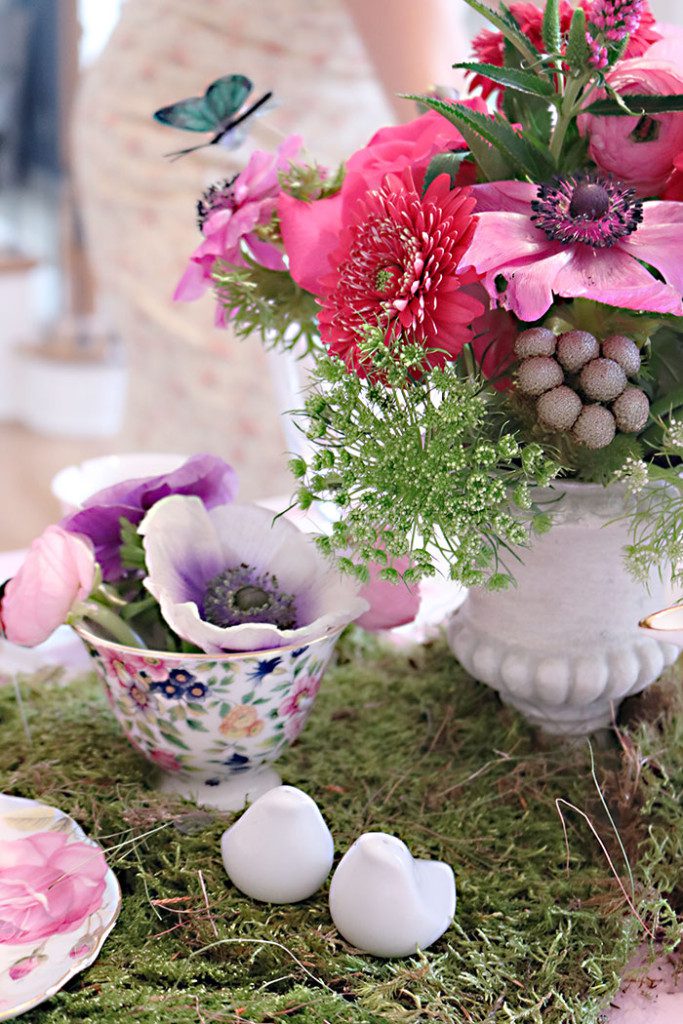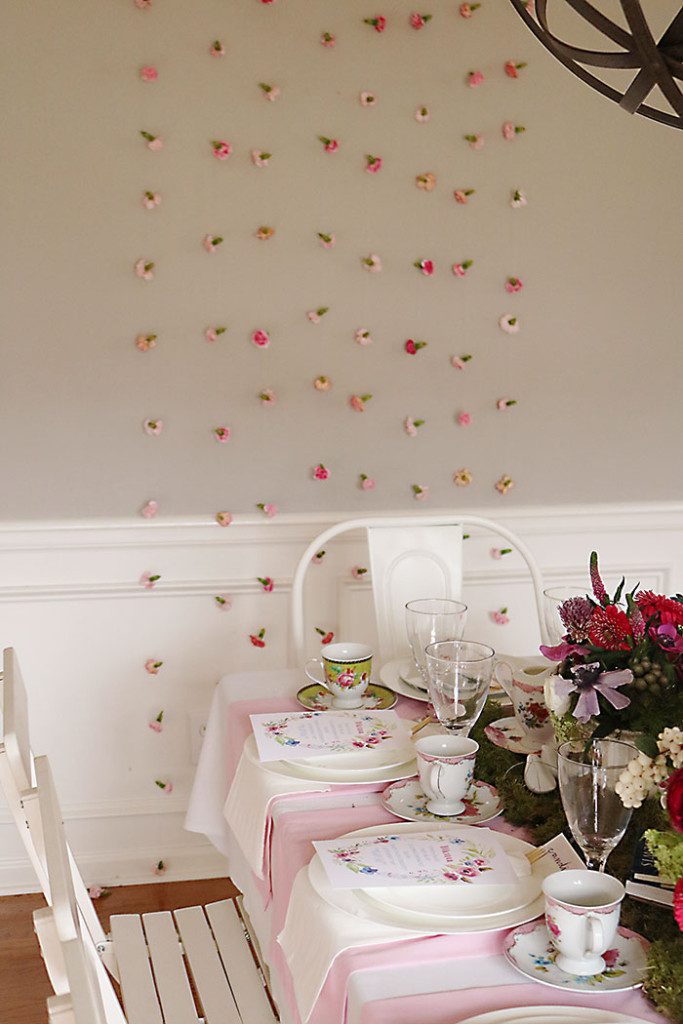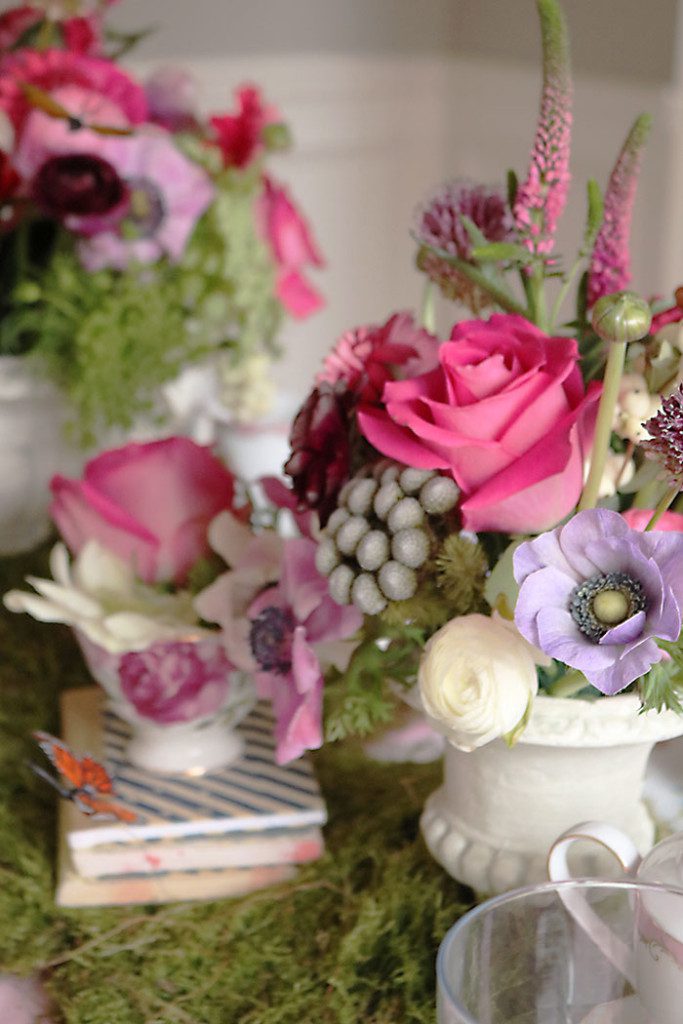 We had a lot of fun plans for the flower wall when we were planning to host the garden tea party outside. But it looks perfect right behind where baby mom Kellie sat.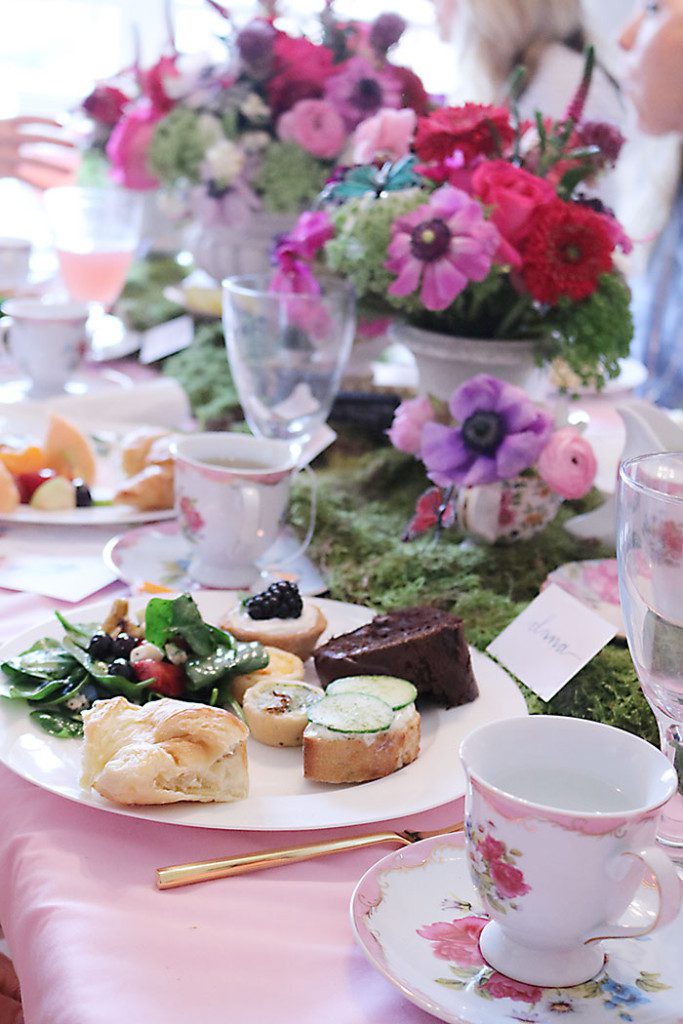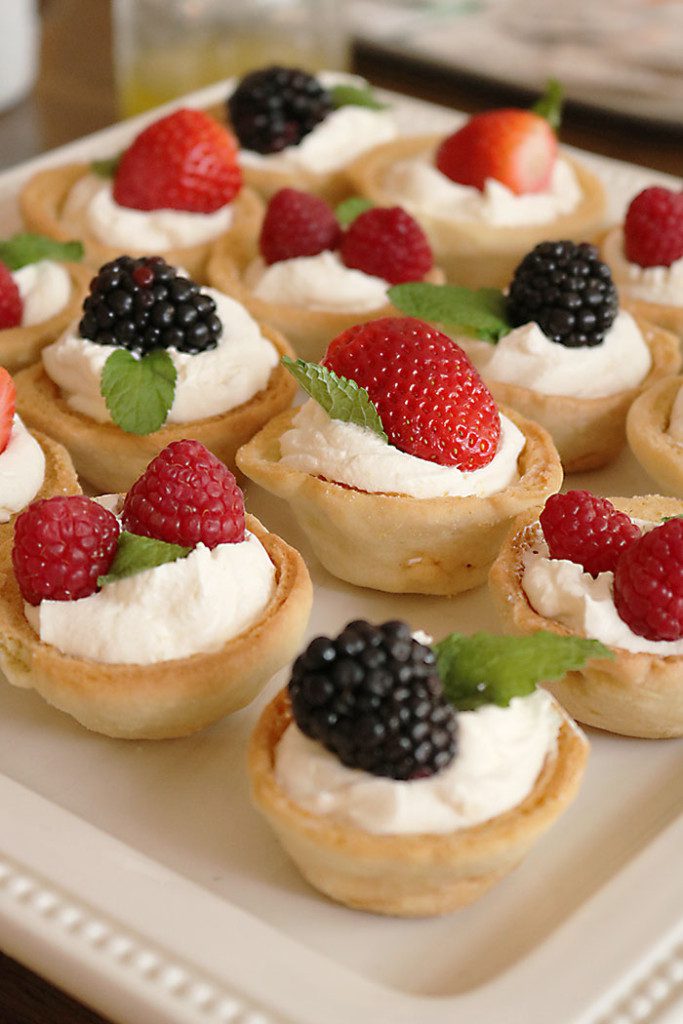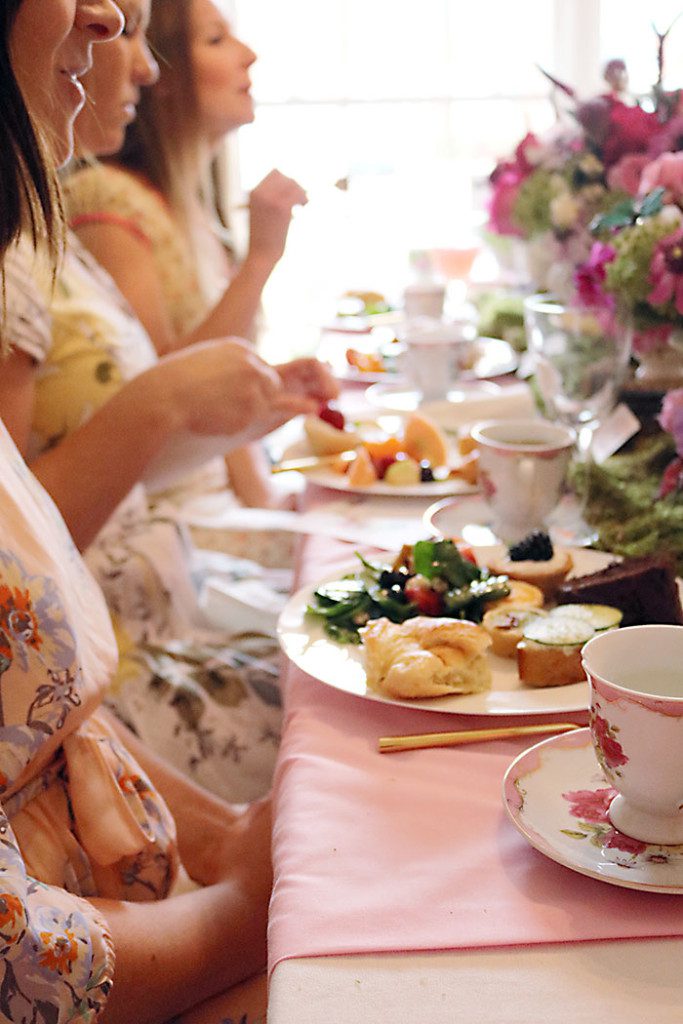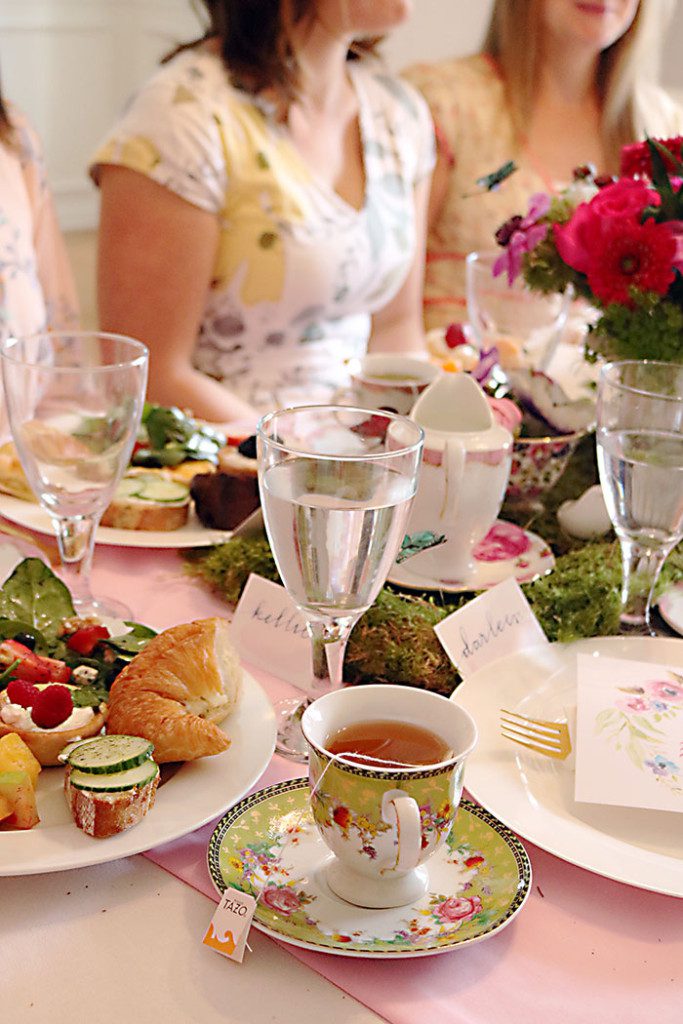 We served a light lunch with mostly finger foods of tiny sandwhiches and salads. And of course tea! Thankfully I have a complete tea set from when I hosted Stella's tea birthday party so long ago. We use it quite often! And all the guests got the memo to wear pretty floral dresses. Very southern indeed!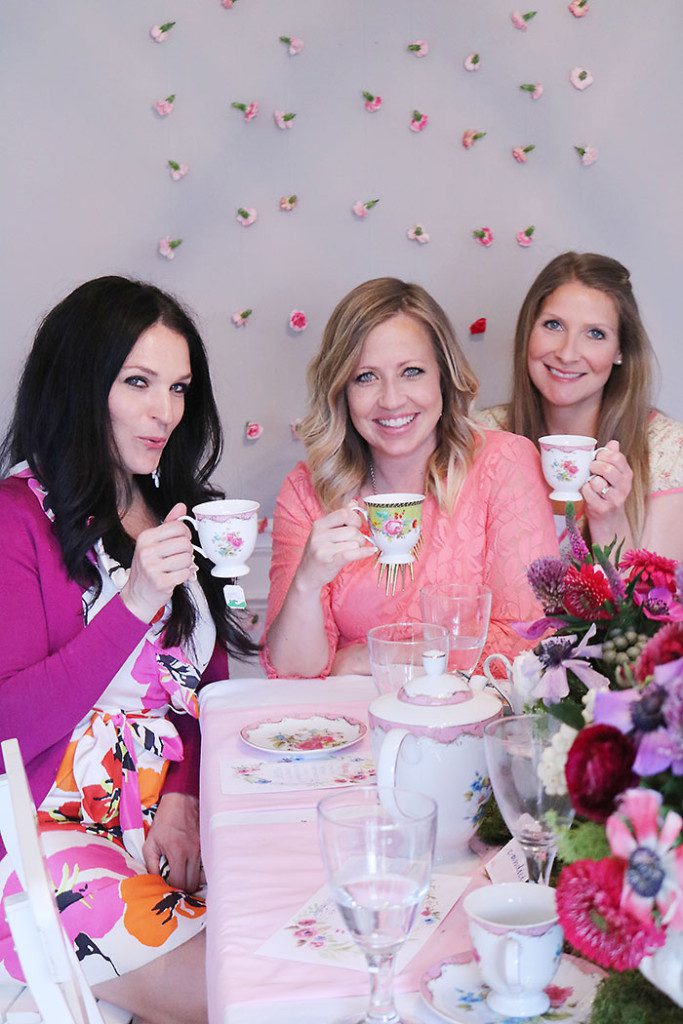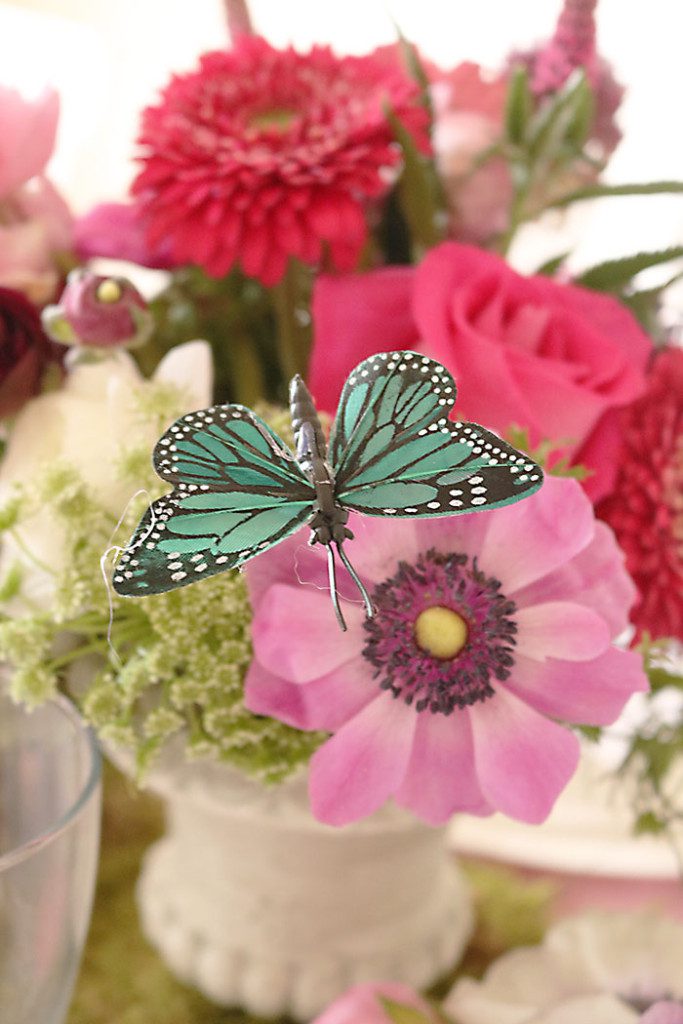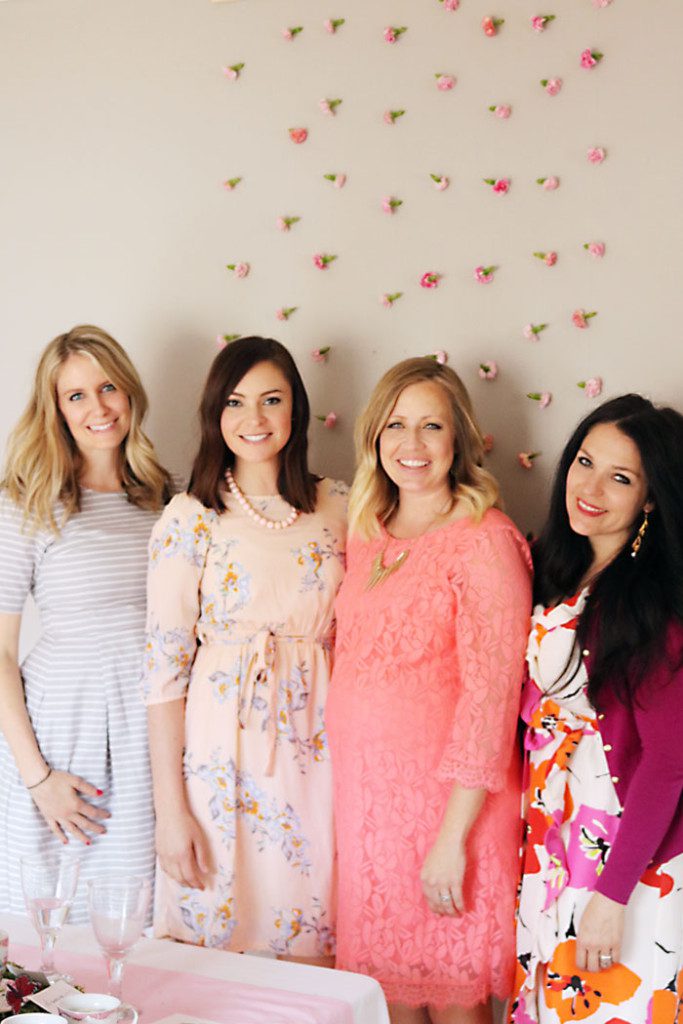 Such a fun party to host this indoor garden party! And so excited for my friend Kellie!
Want to see more baby shower party ideas?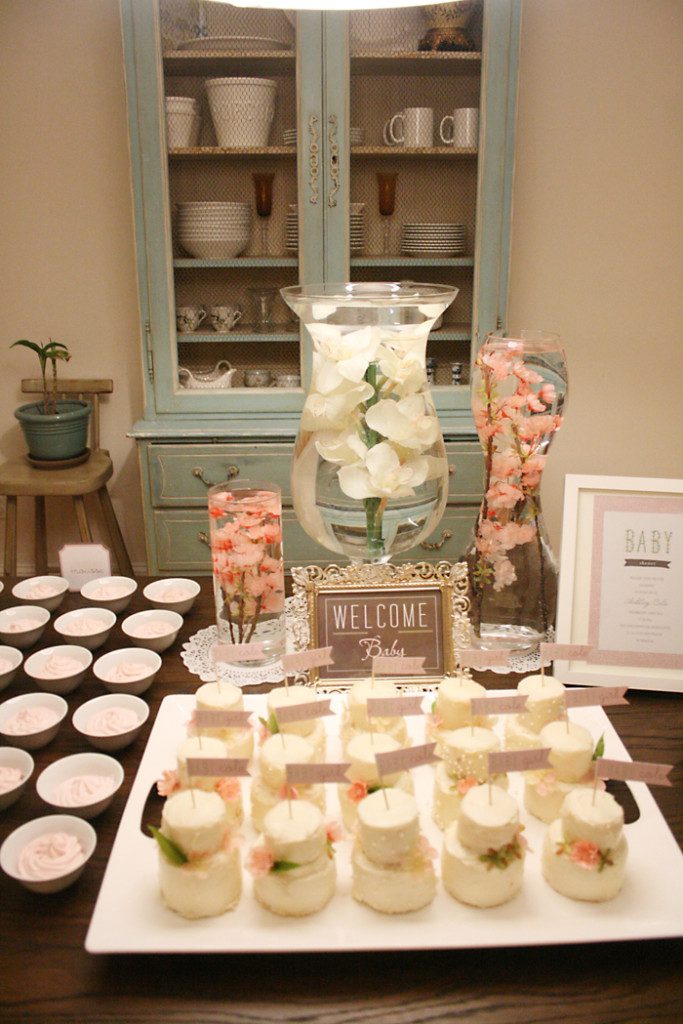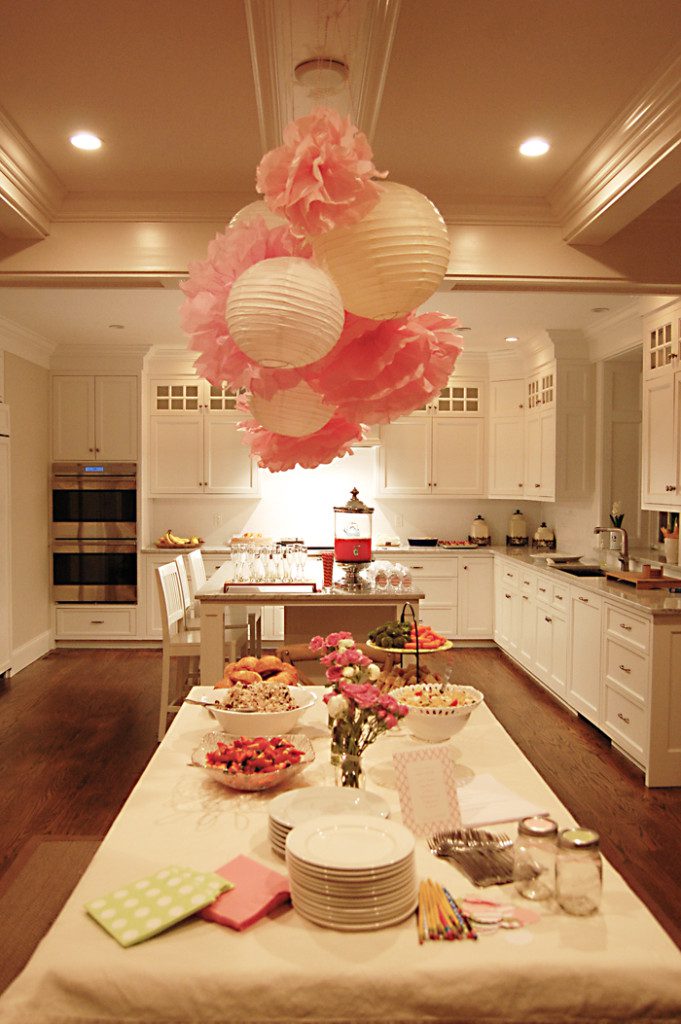 Want to get the indoor garden tea party look?