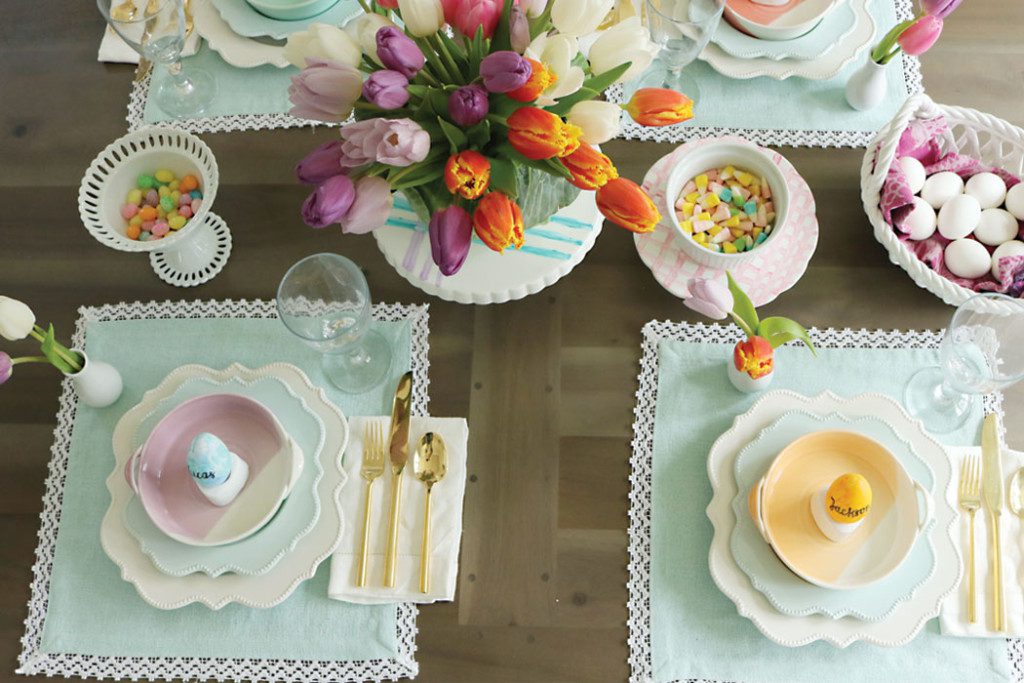 Spring Easter Table Decorations
Spring is definitely one of my favorites seasons.  Mostly because the world becomes alive again with color!  I love all the spring flowers that bloom, and trees blossoming with tiny flower buds.  Spring pastel colors are everywhere.  So for my Easter table this year I wanted it to look and feel like I brought Spring inside my home.  Bright pastel colors are perfectly expressed with watercolors!  Using watercolor ceramics, watercolor egg placements and bright in-season tulip centerpiece, this Spring Easter Table Decorations is inviting for all Easter guests to enjoy a brunch or luncheon.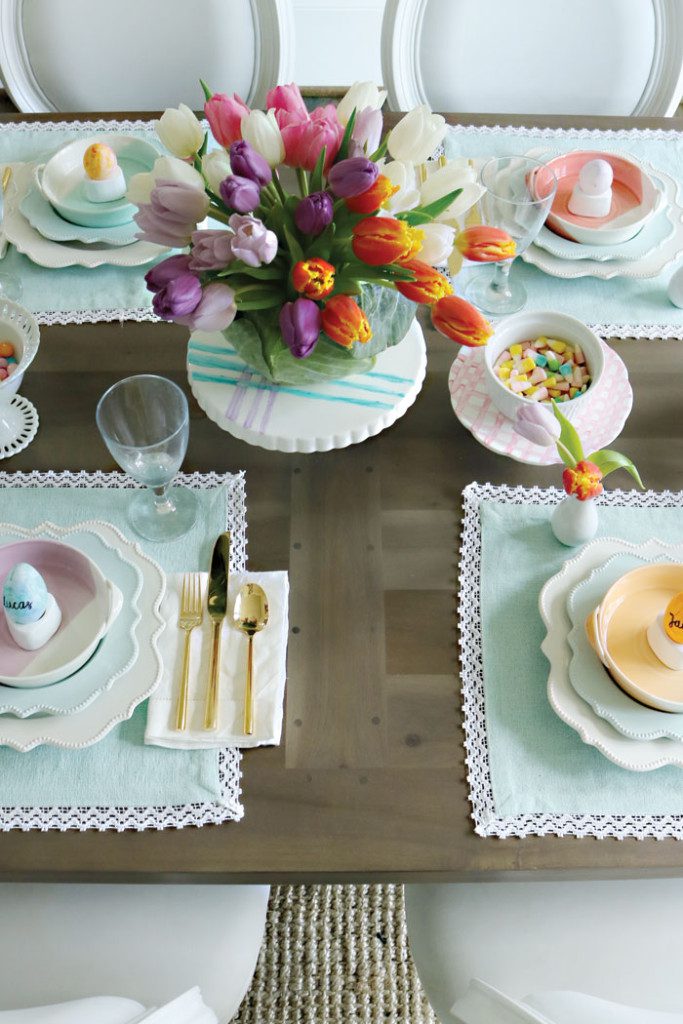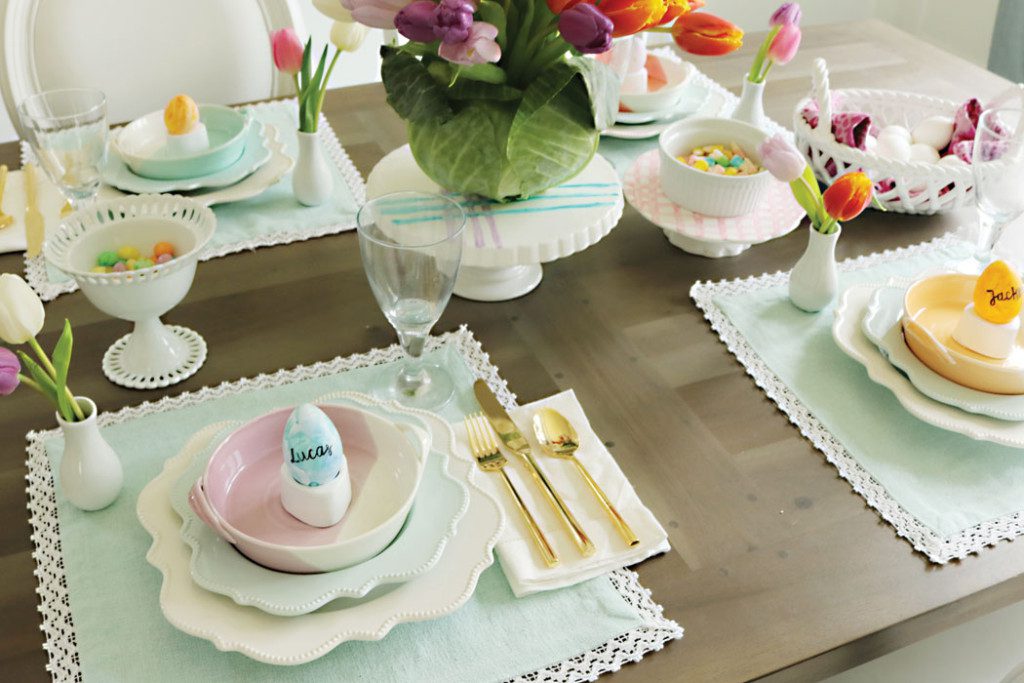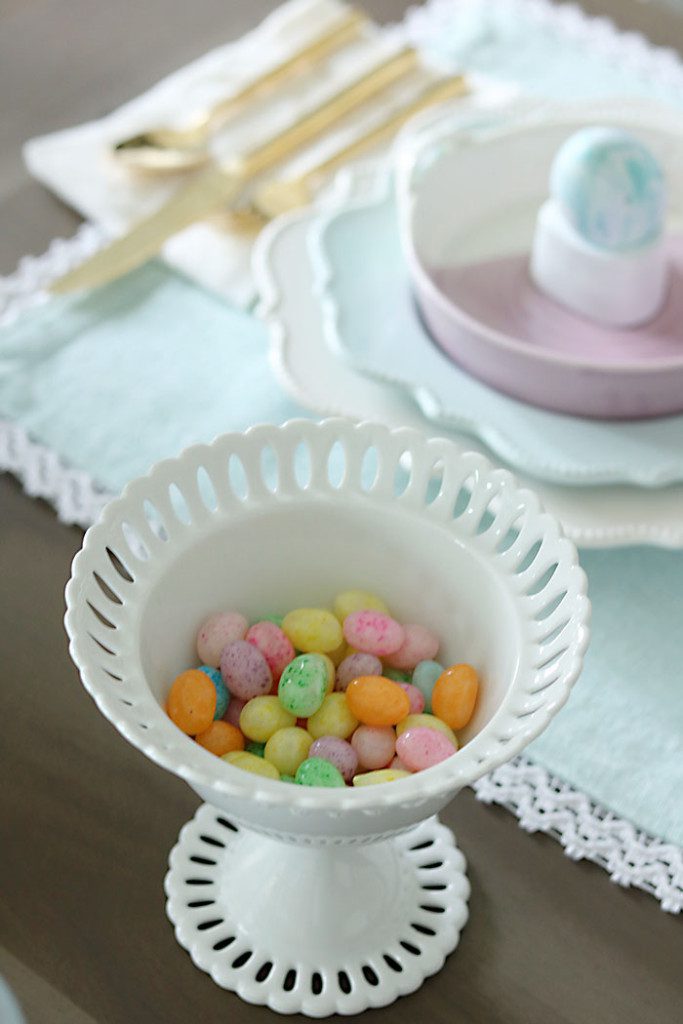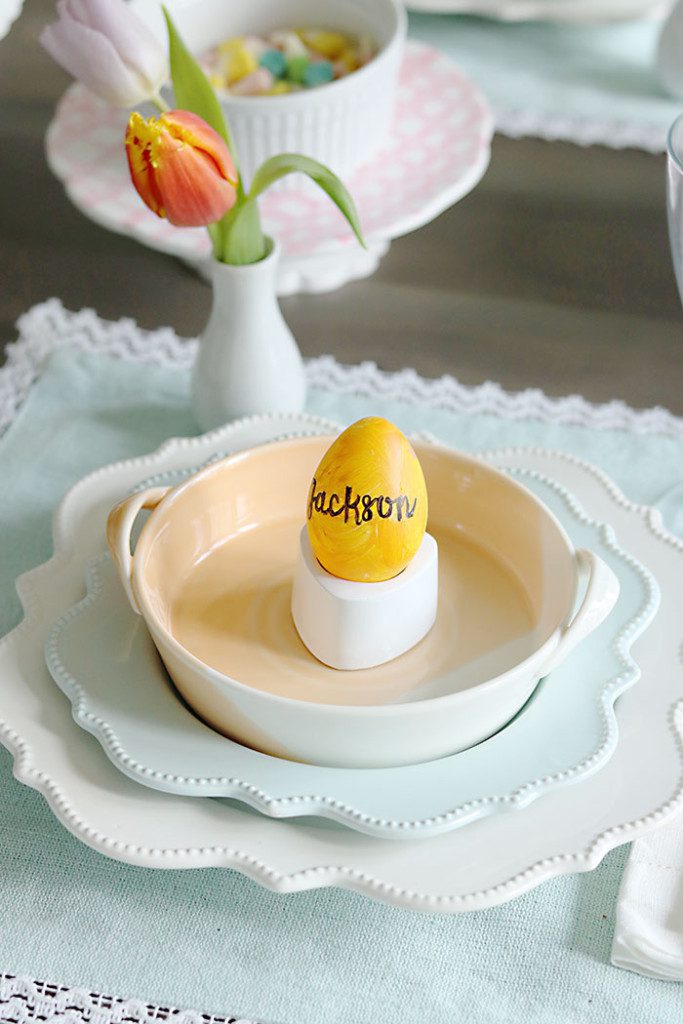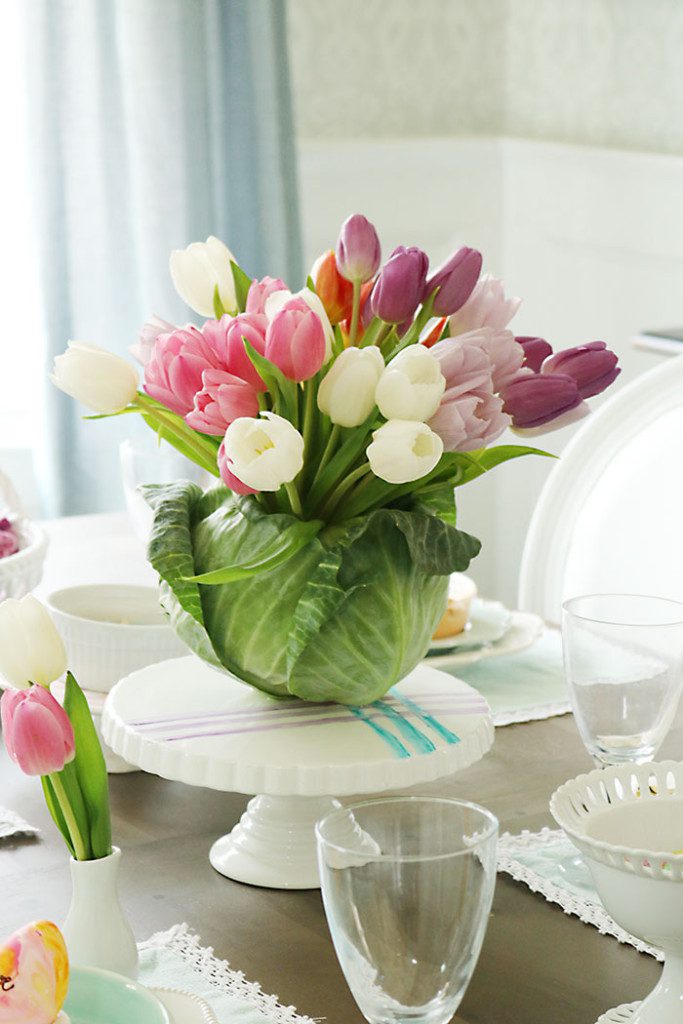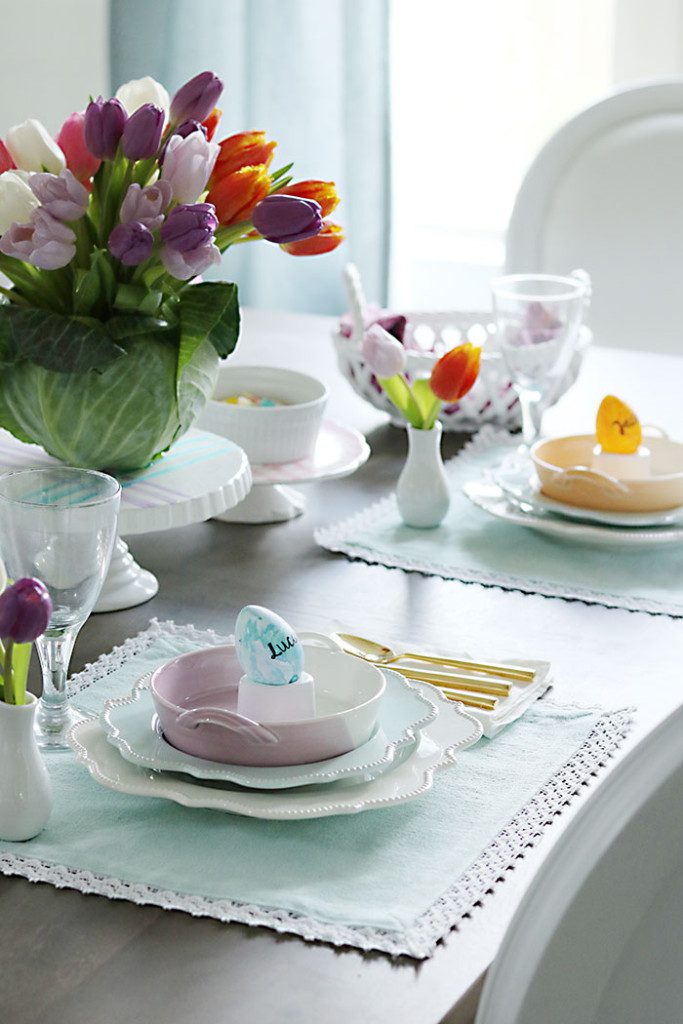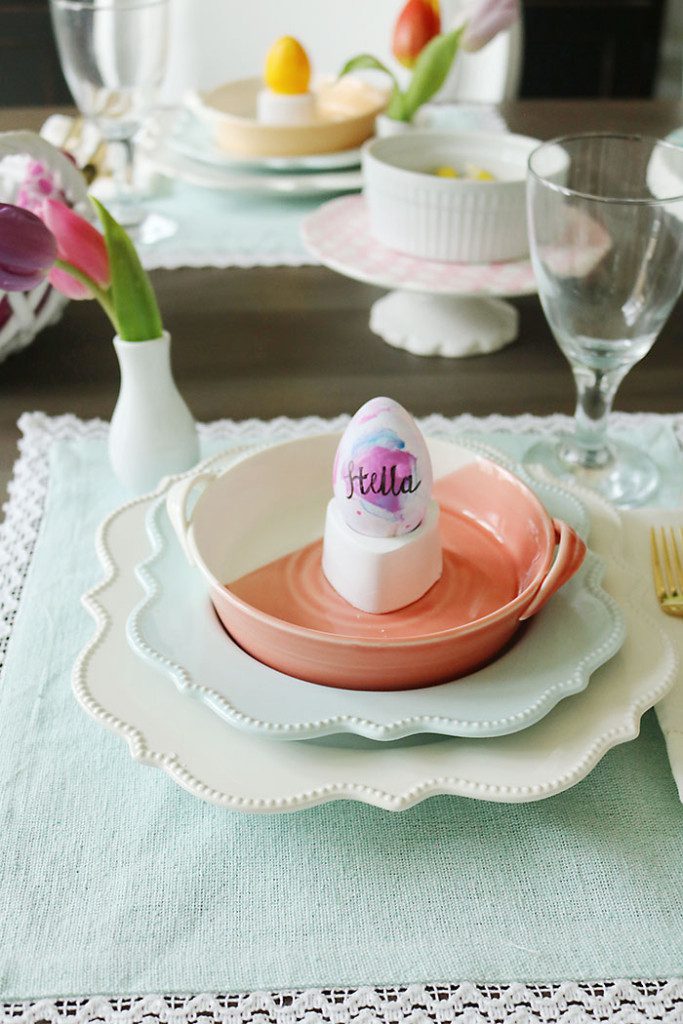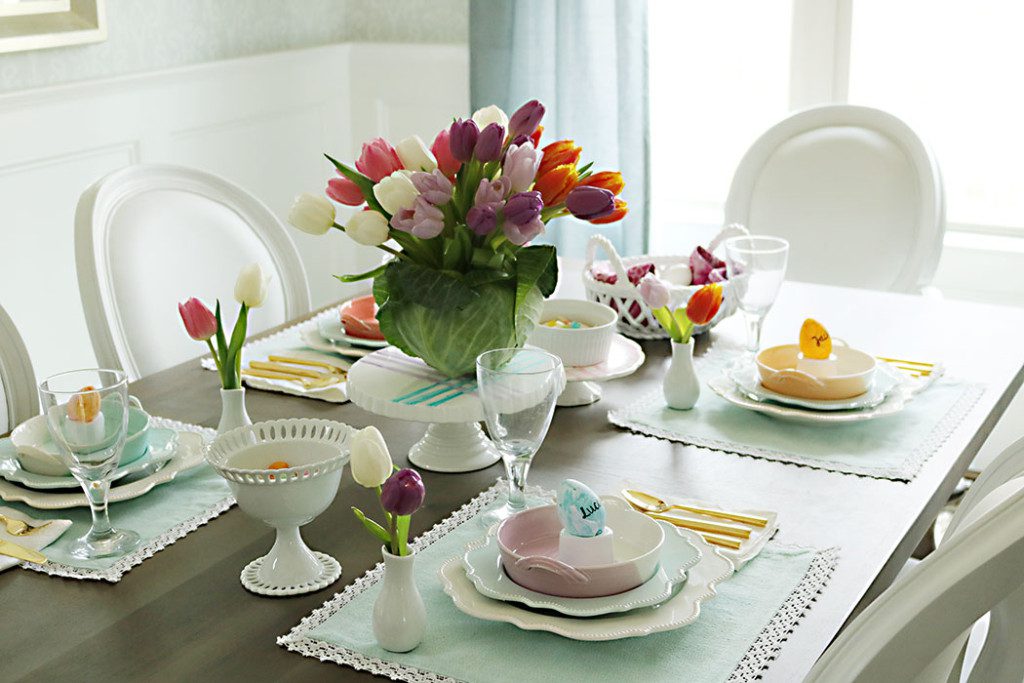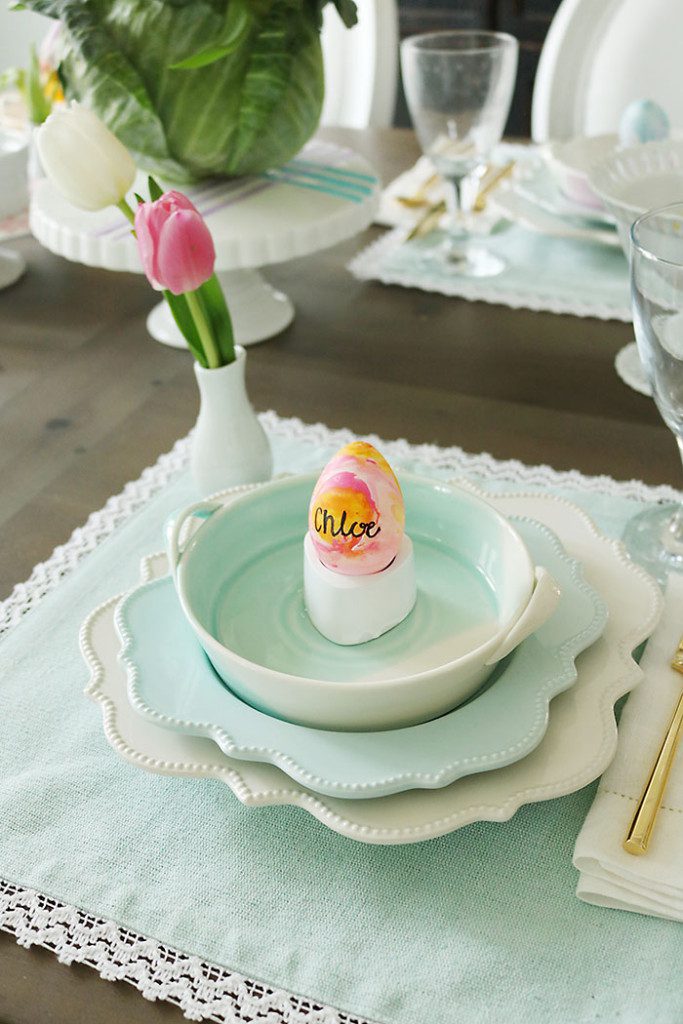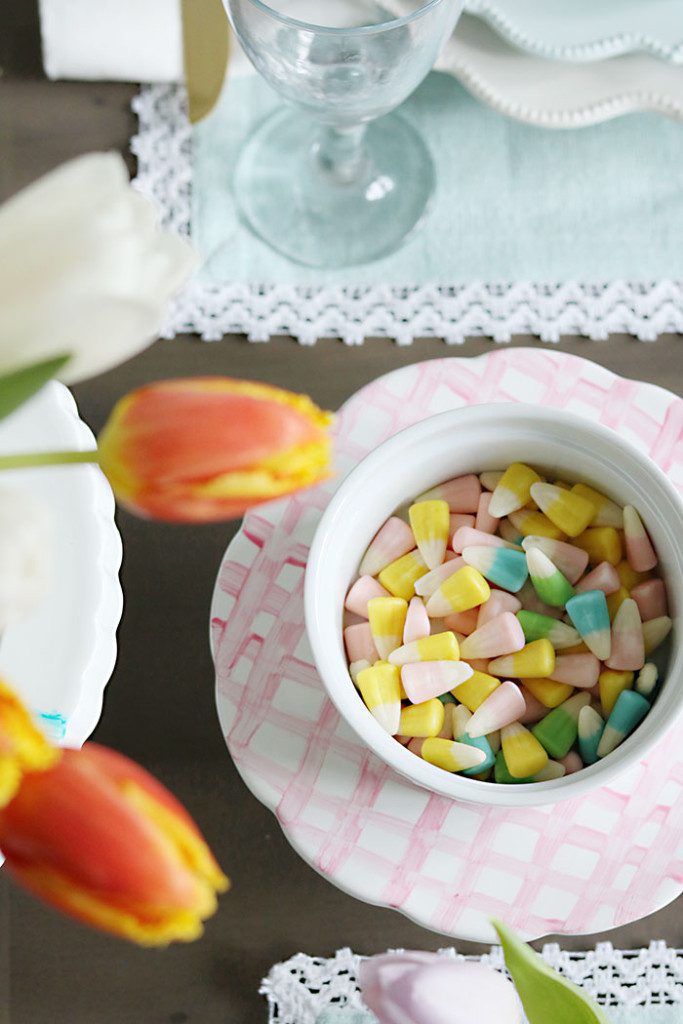 \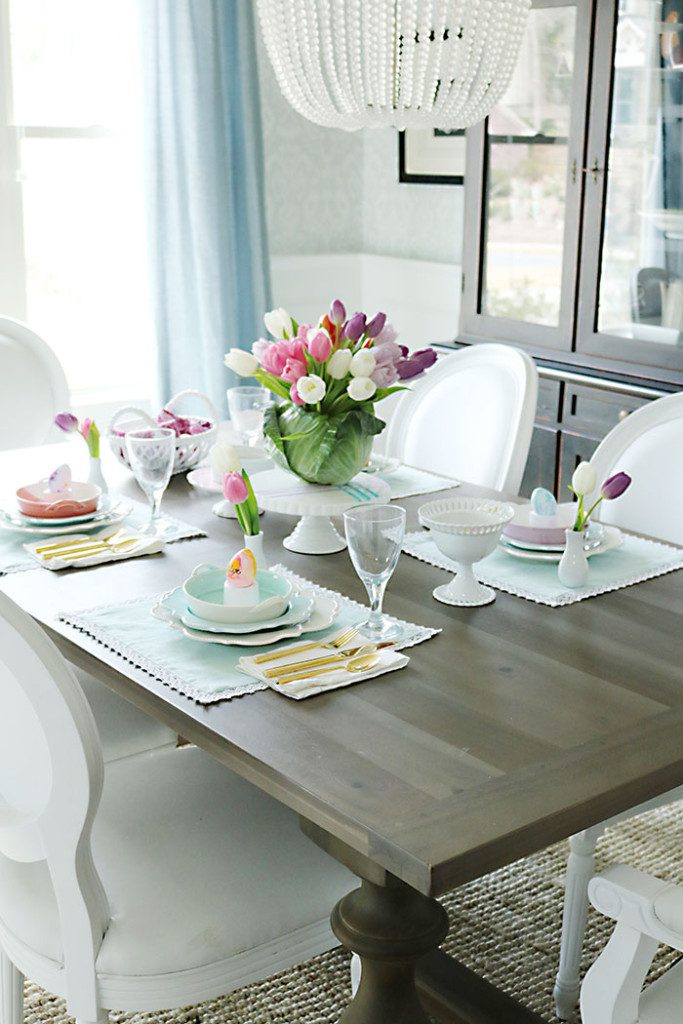 Scalloped Plates (old) (similar, similar) 
Watercolor bowls (similar) | Gold Utensils | Blue Placemats (similar)
As you can see watercolors is kind of my thing recently.   Don't you agree that this Spring Easter table decorations makes this table look so happy and alive?  Colors have that affect on people!  The watercolor Easter egg place cards that I posted last week are perfect for a brunch or luncheon.  You can use a hard-boiled egg for the place cards and your guest can then peel and eat the egg!  The eggs are propped with old napkin rings that I spray painted white.  I also painted ceramic cake platters fun pastel colors.  I will post the DIY on it, but it is exactly like my watercolor jewelry tray post.  Yes!  I strongly encourage you to have a nice collection of white platters and serving pieces on hand and then paint them to match your table decorations.  You can pick up white serving platters and plates from the dollar store.  This Spring Easter table decorations is a simple display but full of so much life and Easter celebration.
Here are some other Spring Easter table decorations you may enjoy.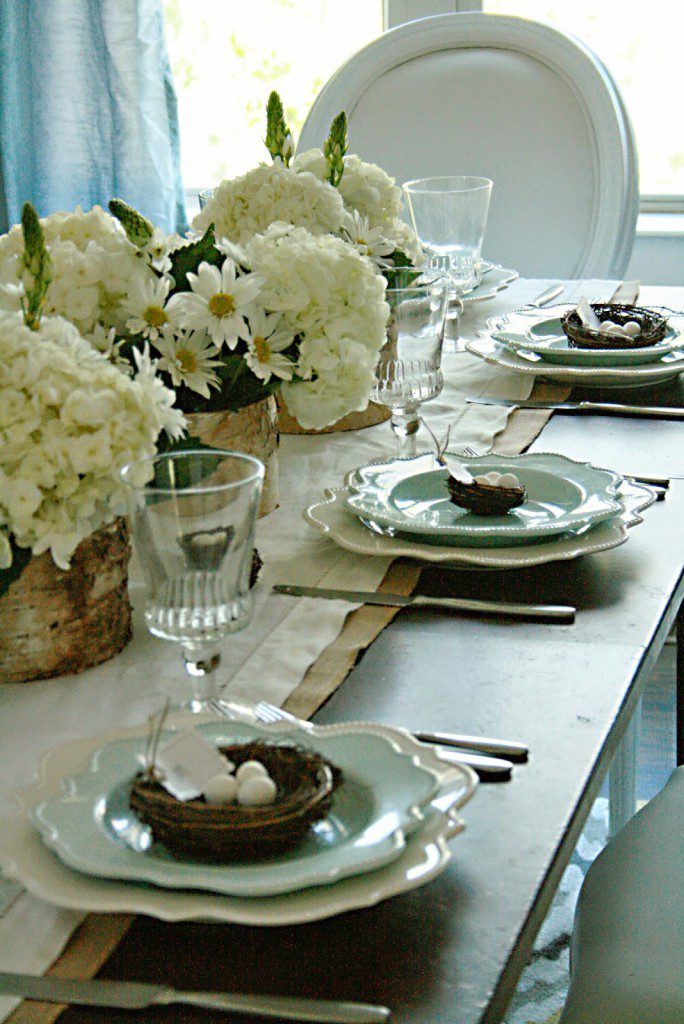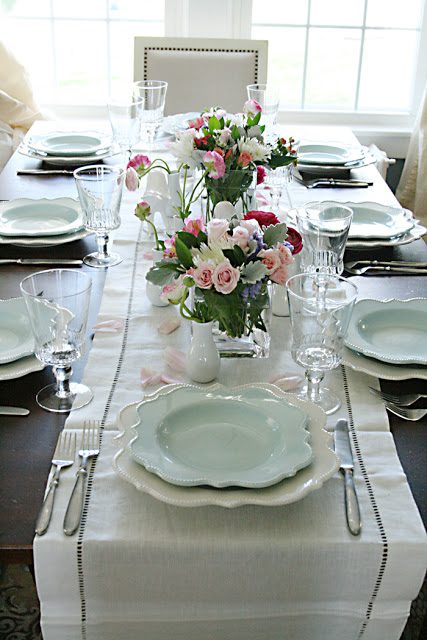 Get the Look: