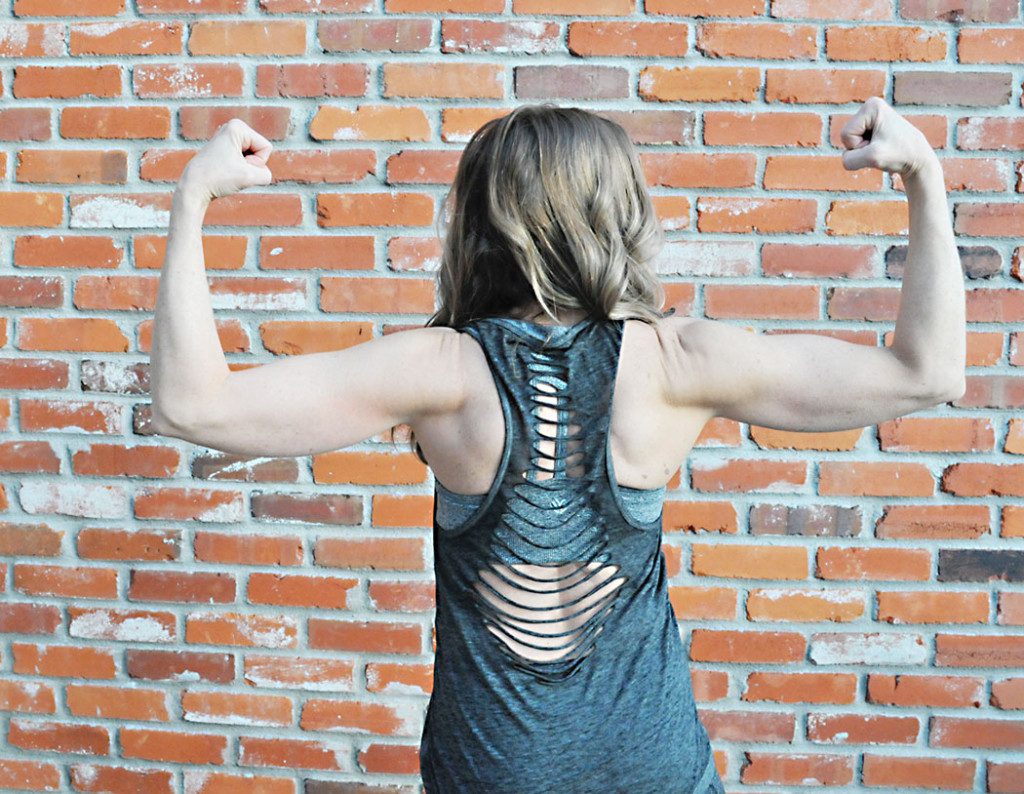 Stylish Workout Clothes
I am excited to have my sister Christine from FitMamaof6 join me today on my blog! She has always been an inspiration to me. A sister I always look up too. And now she is inspiring many other people, who love fitness and working out, to push themselves to the next level and to try new exercises with her routines similar to these free workout routines. Her workout videos are amazing and make working out fun again. If you haven't already, you need to check out her videos; they will give your body a good challenge. Right before I hit the gym, I check out her videos and take three of her workout routines to do at the gym. They always push me, and I always get a good workout! If you follow FitMamaof6 on Instagram (@fitmamaof6), you will see that Christine is not only crazy strong in her videos, but she is always wearing cute, stylish workout clothes. So, I asked her to come on Darling Darleen to give us a break down of her favorite fitness brands, current workout fashion trends and her current go-to items.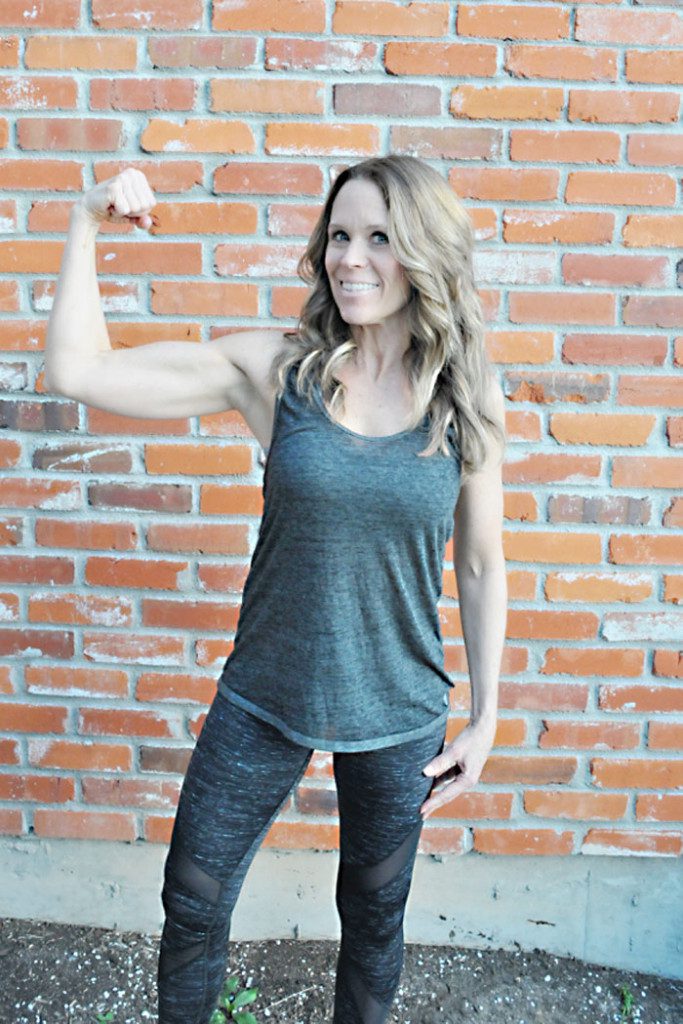 What is your favorite workout brand
I mainly wear Forever 21 workout leggings and tops because of price and up to date workout look. My splurge is Lululemon tank tops and shorts. The best leggings to give you a very complementary and nice rounded bootie are from Celestial Bodiez. The best workout bra's are from Victoria Secret's line VSX, which give a beautiful bust line especially under your tank tops. For fun and very unusual capri leggings try Mahiku Activewear Hawaii. I will almost always get compliments on my leggings.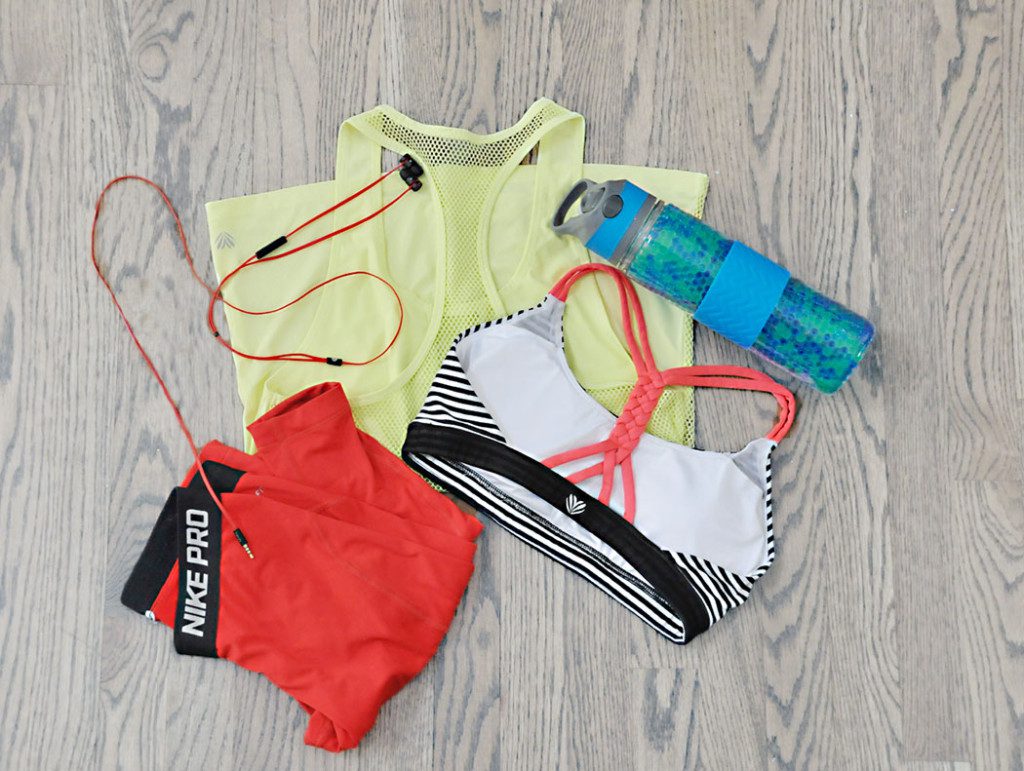 Top | Sports Bra | Leggings | Earphones | Water bottle (similar)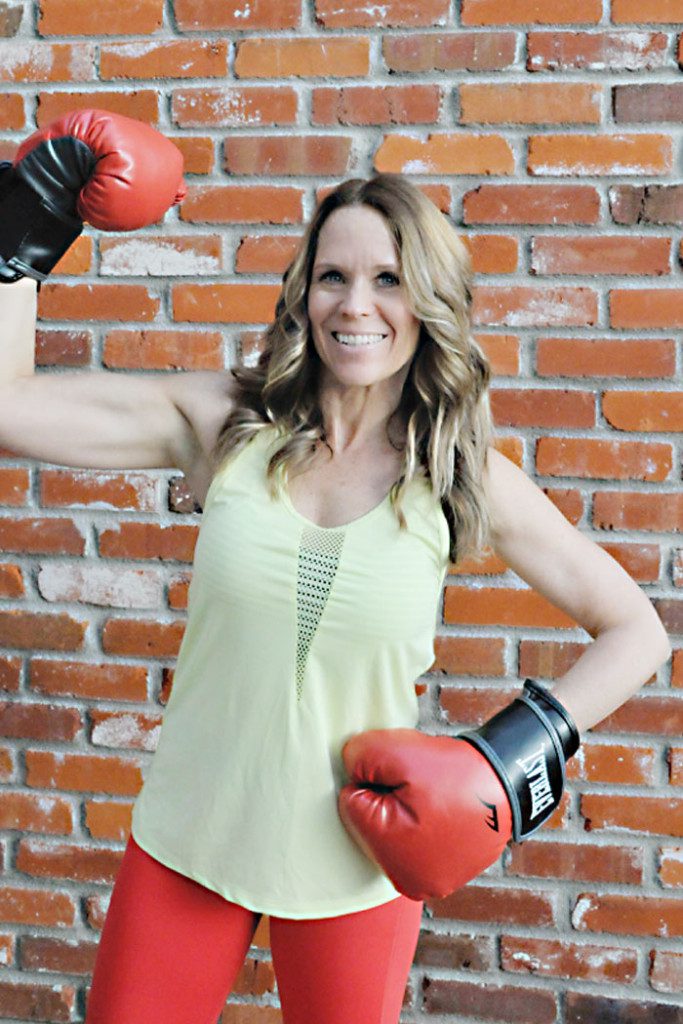 What are your favourite workout shoes?
I will almost always wear Nike Bionic Shoes because they are like I am running around in my socks. Since I train in the gym, and lift weights – these work perfect with my workouts. I find that I don't have feet issues any more. When it comes to working out, it is definitely important to find the best workout shoes, as this can make the difference between having a good session or feeling uncomfortable for the whole day and that's not what we want.
Do you wear different shoes for different workout days?
I will pretty much stick with my Nike Bionic even if I am doing an Insanity Class. I do have spin shoes for my spin class. I will generally stick with Nike for outside activities – and almost always in black with a pink stripe!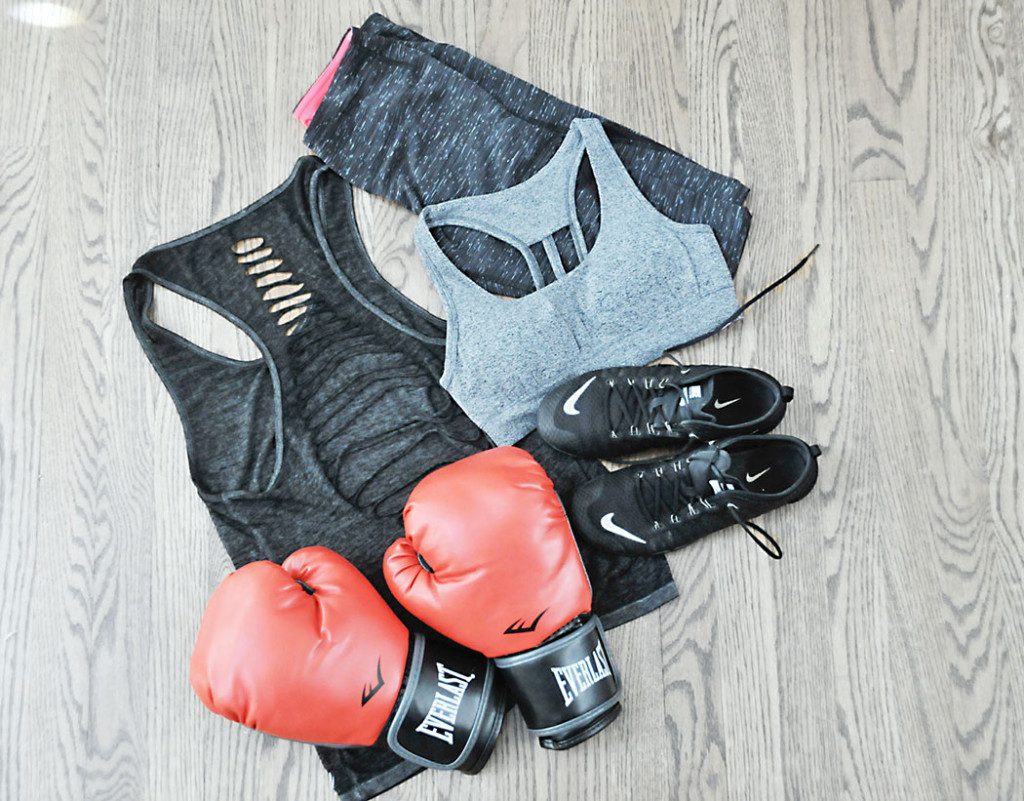 Top | Sports Bar | Shoes | Leggings | Boxing Gloves
What are current workout clothing trends?
Leggings have been the rage as opposed to bootie shorts or running shorts. I love that they come with see-through material. I have also leggings that are cut up the side, to add a bit more interest. Most women don't wear sports bras by themselves; however, there are amazing tanks that have mesh or are ripped up the back to show those hard earned muscles. Bootie leggings that have a bit of a scrunch at the top show off all that glute work in the gym, home or other training. As we head fast in to summer, capri leggings will be more at the forefront for the majority of women who work out. For runners, Lululemon offers many different versions of shorts – even closer to bootie length.
What fashion faux pa do you see at the gym?
I feel that whatever works for the gym-goer and makes them feel comfortable is crucial to their training. I love the diversity in the gym, I am all about that individual look. I certainly feel that I have my own look, and it makes me psyched to get that workout done in the gym knowing that I am rocking my look!
Thanks Christine for sharing with us all your stylish workout clothing resources! Don't forget to check out her instagram (@fitmamaof6) page for daily inspiration!
See more stylish workout clothing ideas from Christine!