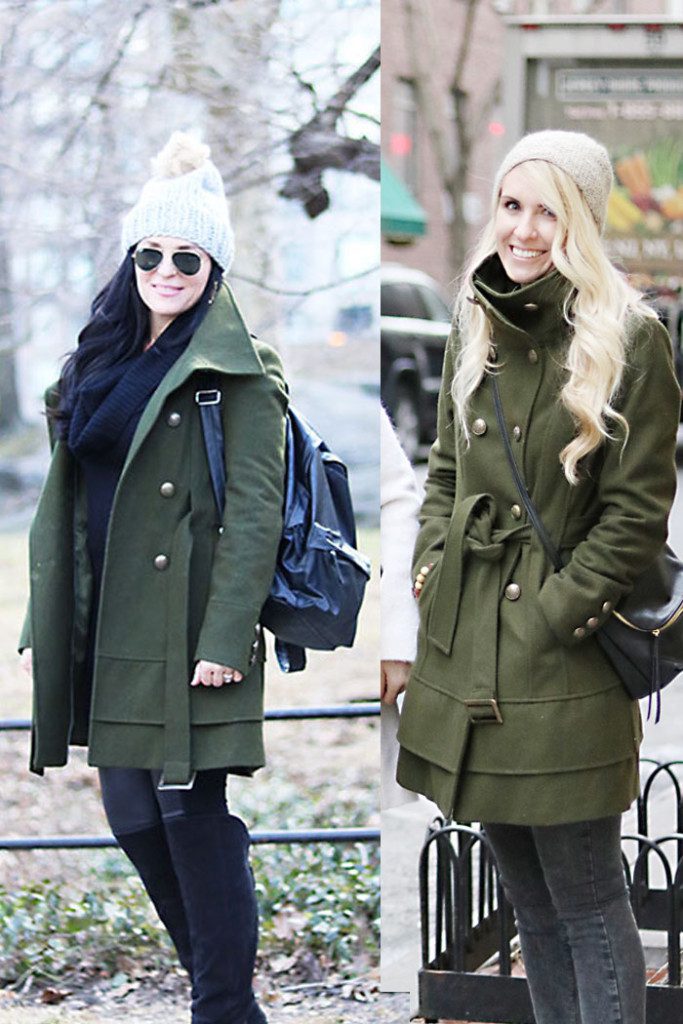 Olive Green Winter Coat (similar) : ON SALE | Second Similar
This Way That Way: Olive Green Winter Coat
I am so excited to introduce a new series on my blog.  I am teaming up with my dear best friend Ashley, with Mutze Hats, for a fashion series that we are going to call "This Way That Way".  Basically we are going to do fashion posts on how we style clothing.  Her way.  My way.  We hope to post "this way that way" at least once or twice a month.  Here's the back story:  I've known Ashley half my life, and she is just one of those best friends that I'm so much alike, but yet we are so different.  We've got that secret language that no one else understands, and we can read each other's minds from across the country!  Every summer when I see her, I raid her clothes (because that's what best friends do), and I always find something that she recently bought that I also happen to have bought, and yet we had no idea we both bought the same item.  Has that happened to you with your friends??  But here's the thing: while we both similar styles; we both have completely different styles.  Ashley has more of a bohemian, indie, hippie modern style.  She loves Anthropologie and Free People.  And I have more of a tailored, preppy traditional style.  I love Kate Spade and J.Crew.  We live on opposite sides of the country.  I'm on the east coast, and she's on the west coast.  We both have different coastal influences.  And I'm brunette, and she's blonde.  So, how perfect is the set up for this series?!
We just recently got back from a girl's weekend trip to New York City and shared the same olive green winter coat that Ashley has for a long time.  I found a very similar coat that I linked above and below.  As you can see we both styled it similarly, but different.  New York City was cold!  In the 30s with breeze, so staying warm was a huge priority.
This Way That Way: Ashley's Style : Olive Green Winter Coat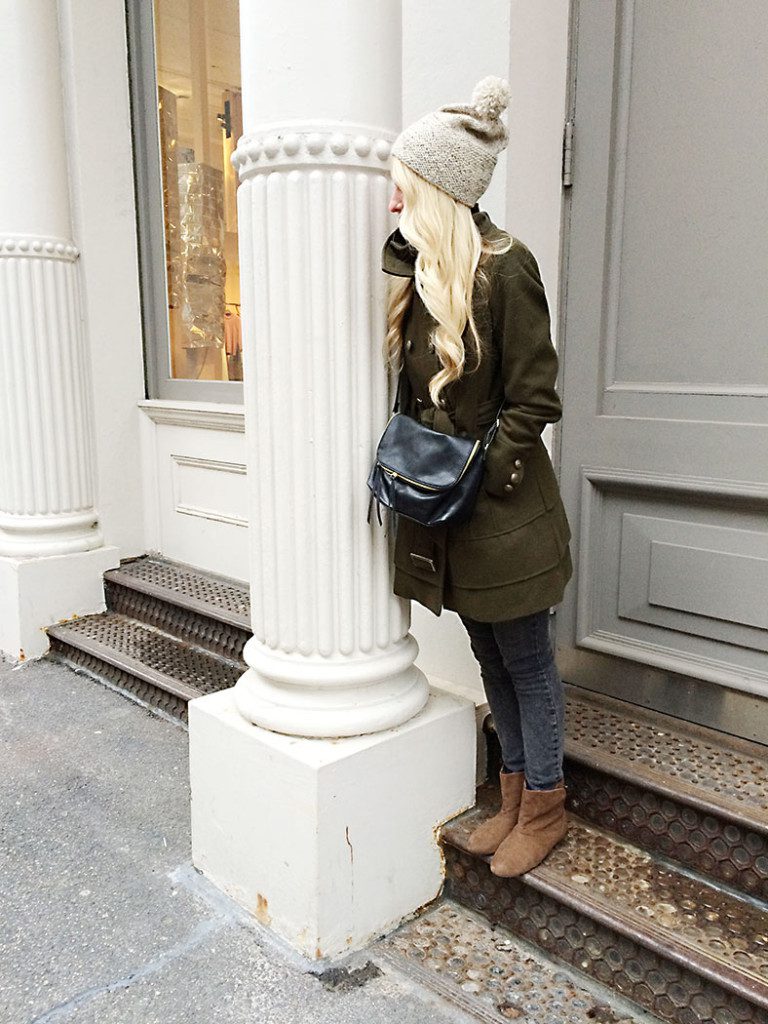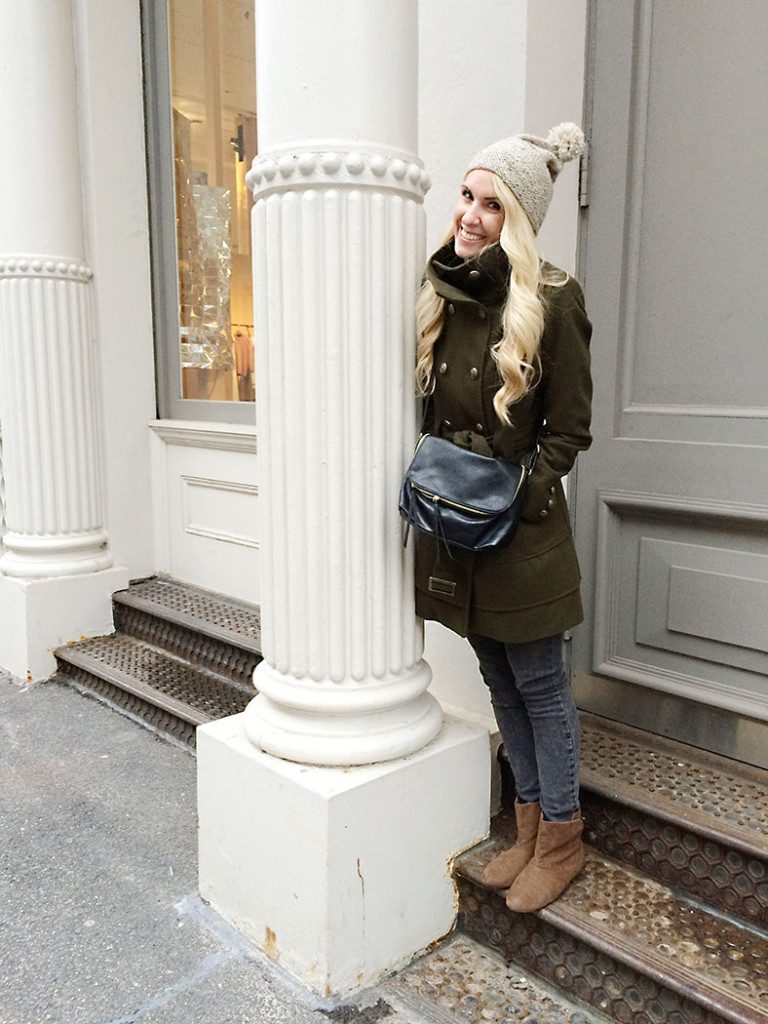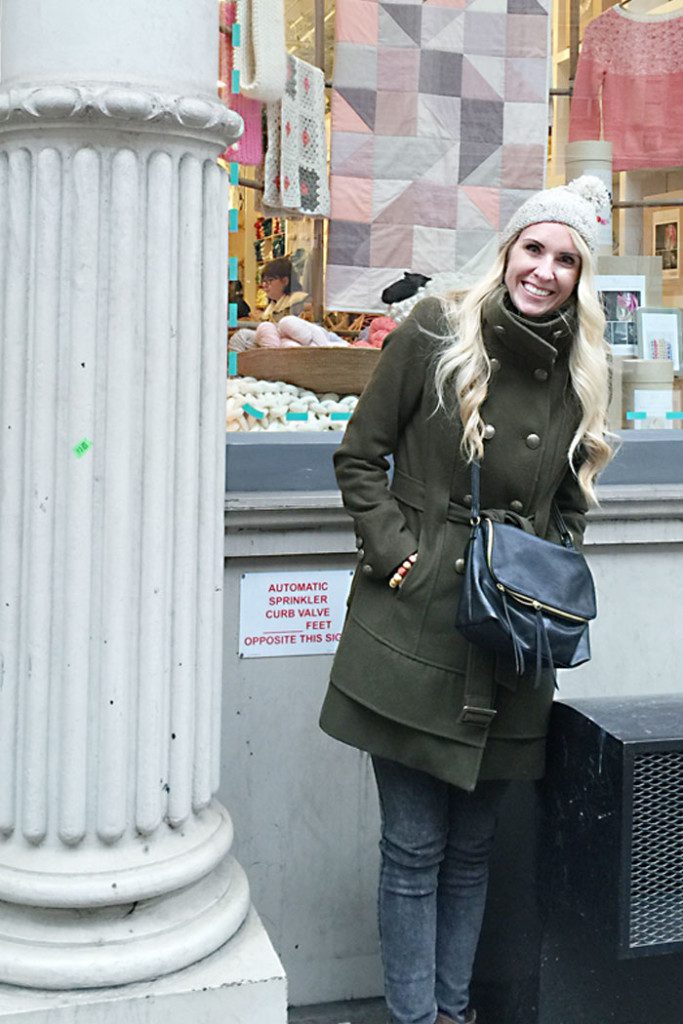 Olive Green Coat | Mutze Hat | Crossover Bag | Booties (similar) | Distress Gray jeans
More Ashley Styles:
This Way That Way: Darleen's Style: Olive Green Winter Coat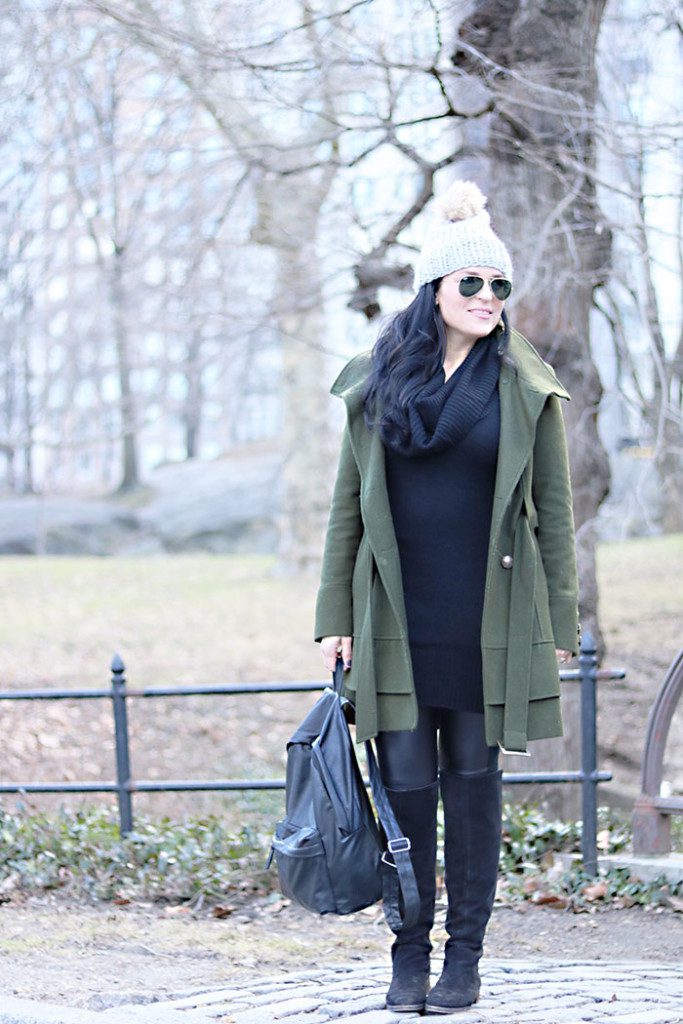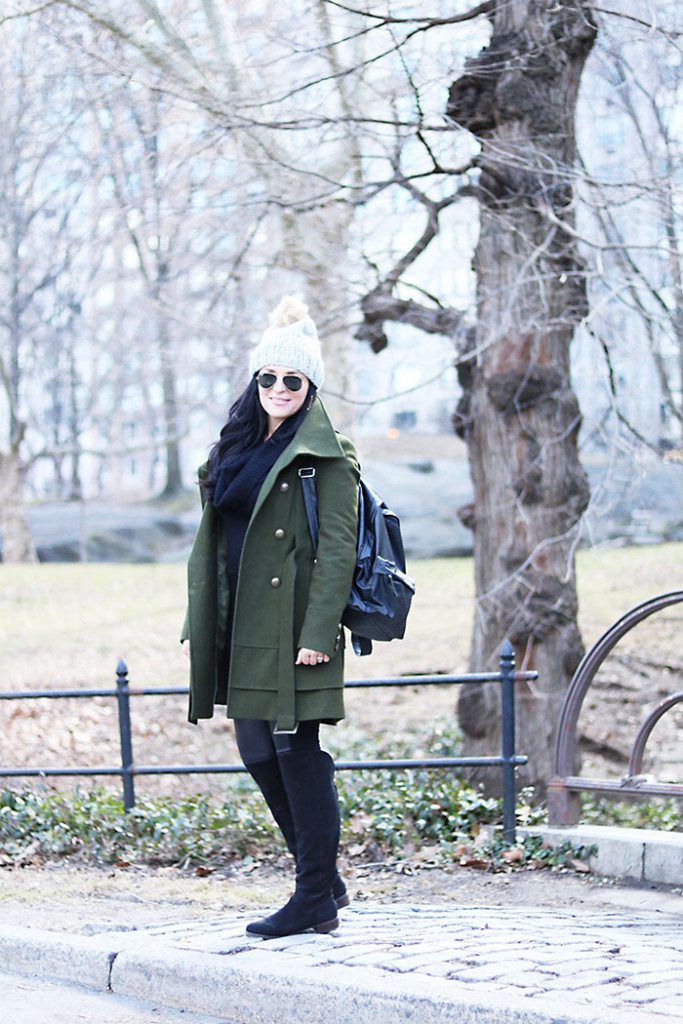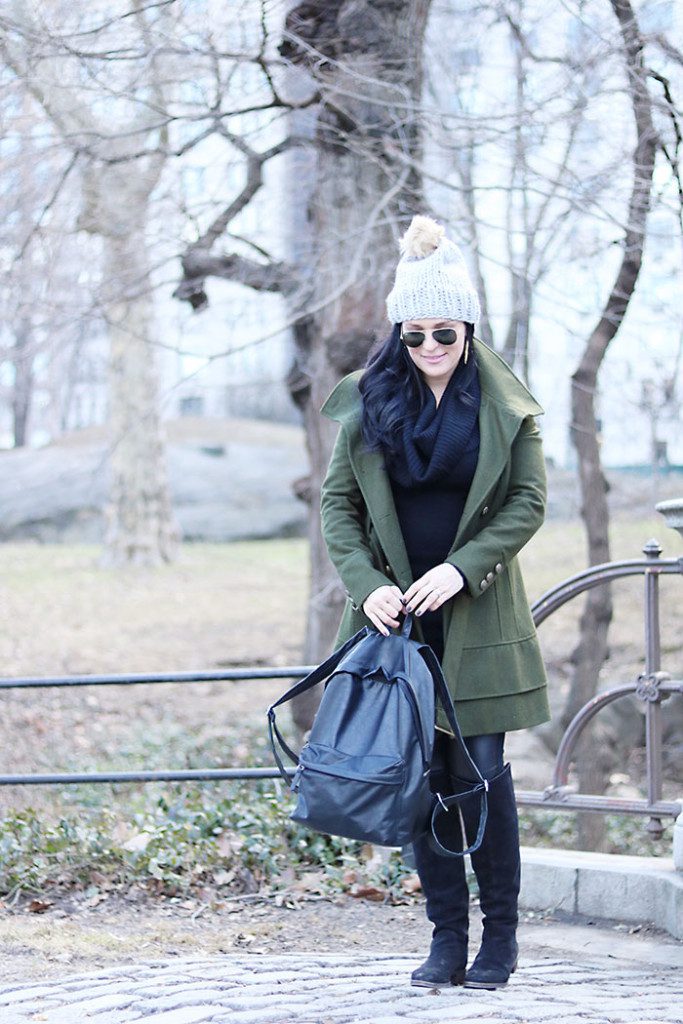 Olive Green Winter Coat | Cowl Neck Black Sweater | Leather Leggings | Over the Knee Boots | Mutze Hat | Backpack (but in black) (similar)
More Darleen Styles:
If you are planning a trip to New York City make sure to bring a backpack or a crossover bag.  They saved us and our backs were happy!  Good walking shoes are a must!  And make sure to dress for the weather.  Always bring something warm.  The tall buildings can cause a breeze and a chill in the air.