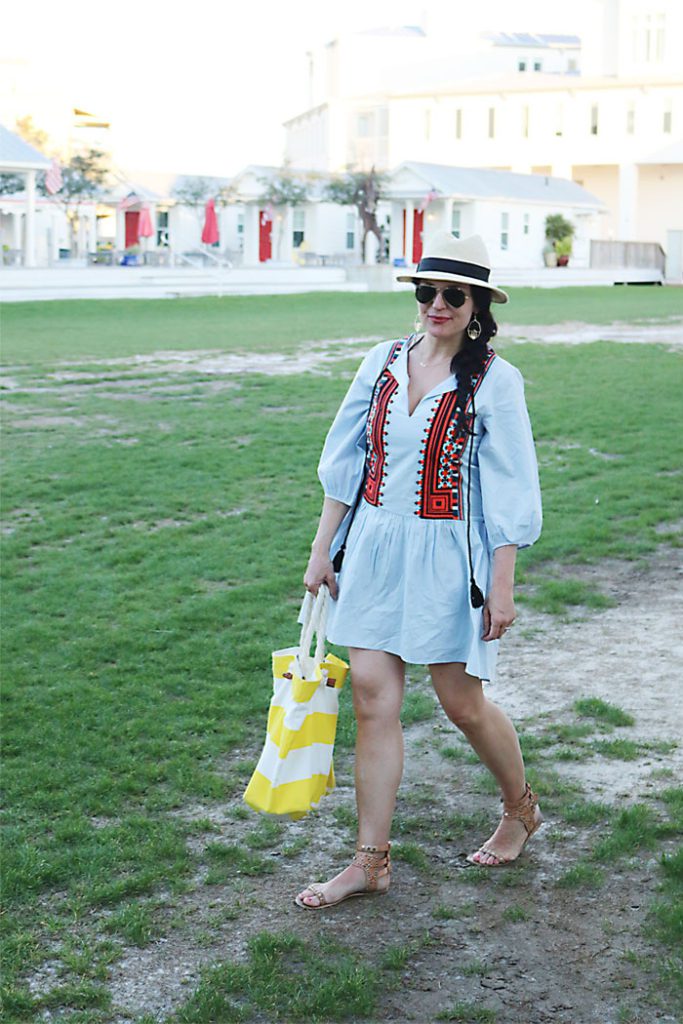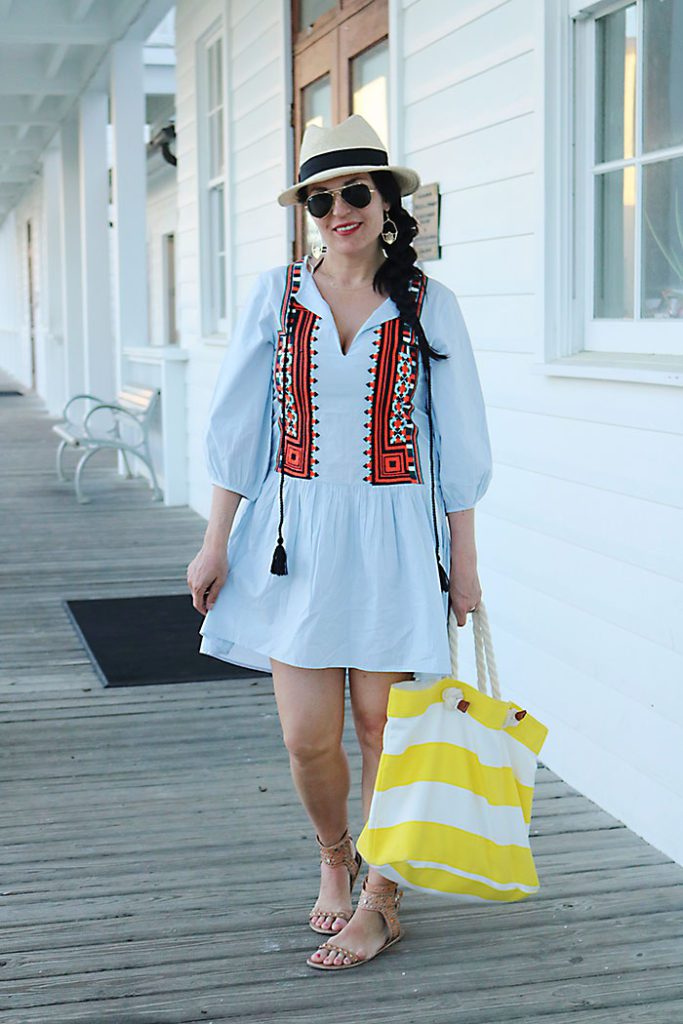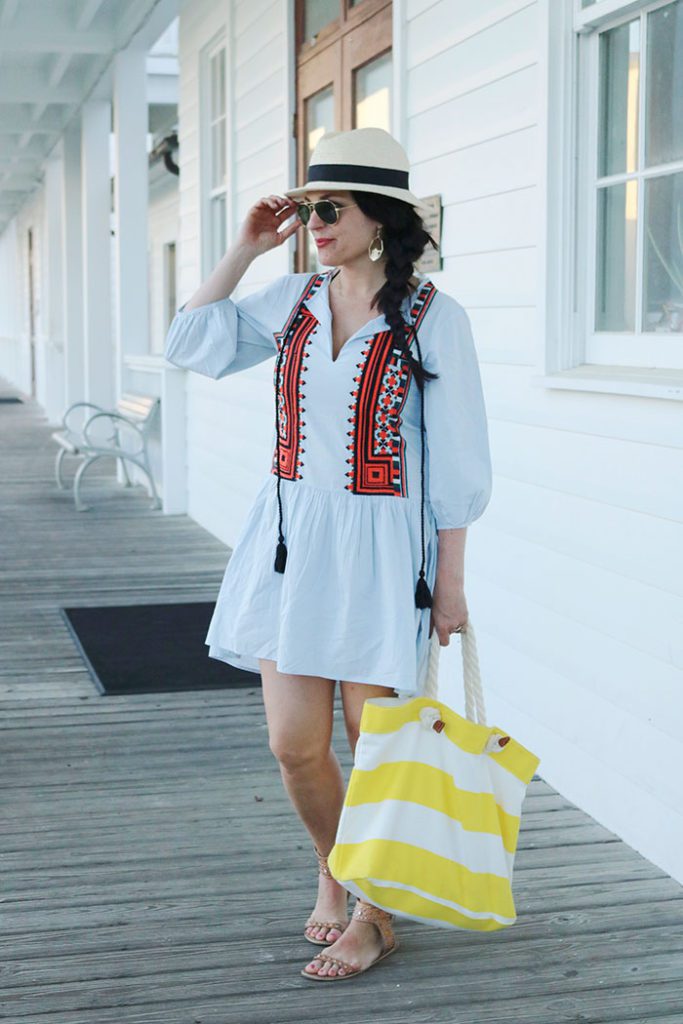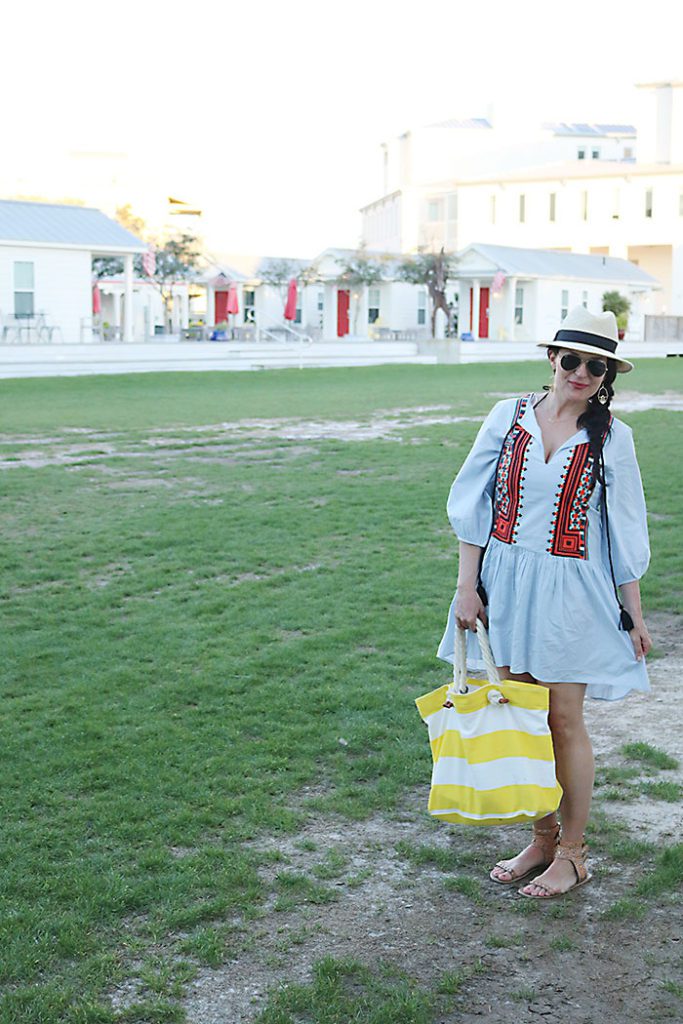 Embroidery Tassel Dress (sold out) SIMILAR , Budget SIMILAR | Yellow Striped Rope Bag | Panama Hat | Tiny Love Necklace | Earrings (sold out) SIMILAR | Sunglasses | Gladiator Sandals (last season) SIMILAR
Embroidery Tassel Dress
I know I've proclaimed my love already, but I'm going to do it again–I love Seaside Florida and the 30A!  It is really one of my favorite beach areas that we've explored since moving to the South.  I love the beach style that infuses the area.  Colorful casual preppy with a touch of bohemian style.  Summer style at Seaside Florida is charming, but not uptight and fussy.  The best mode of transportation is a bike, so people dress to be able to ride a bike to a upscale beach-style restaurant at the Seaside square.  This embroidery puffy-sleeved dress was perfect.  I wore it to the beach over my swimming suit then took a family bike ride through the town and then off to dinner wearing this same dress.  When you are at the beach, there is no time to get ready multiple times a day.  So what I do is bring or wear a nicer beach cover up.  Sadly, I just bought this dress at HM right before I left for my trip only two weeks ago and they are now sold out.  Not surprising though.  It is a really cute dress.  It might come back in stock, so check back.  I linked other embroidery tassel dresses below, which are a hot trend this summer.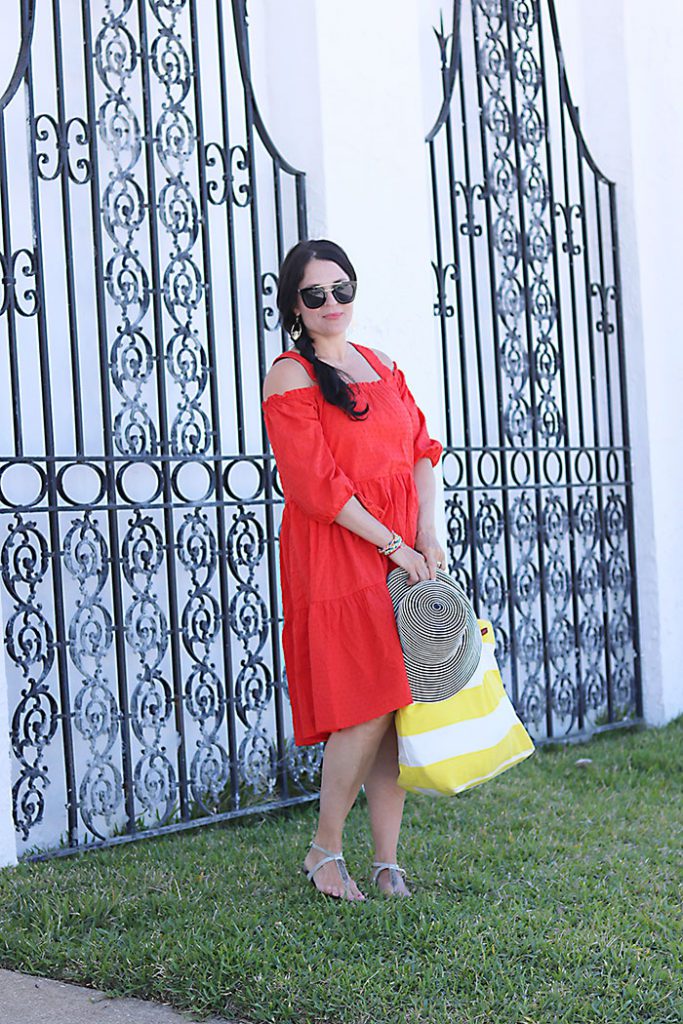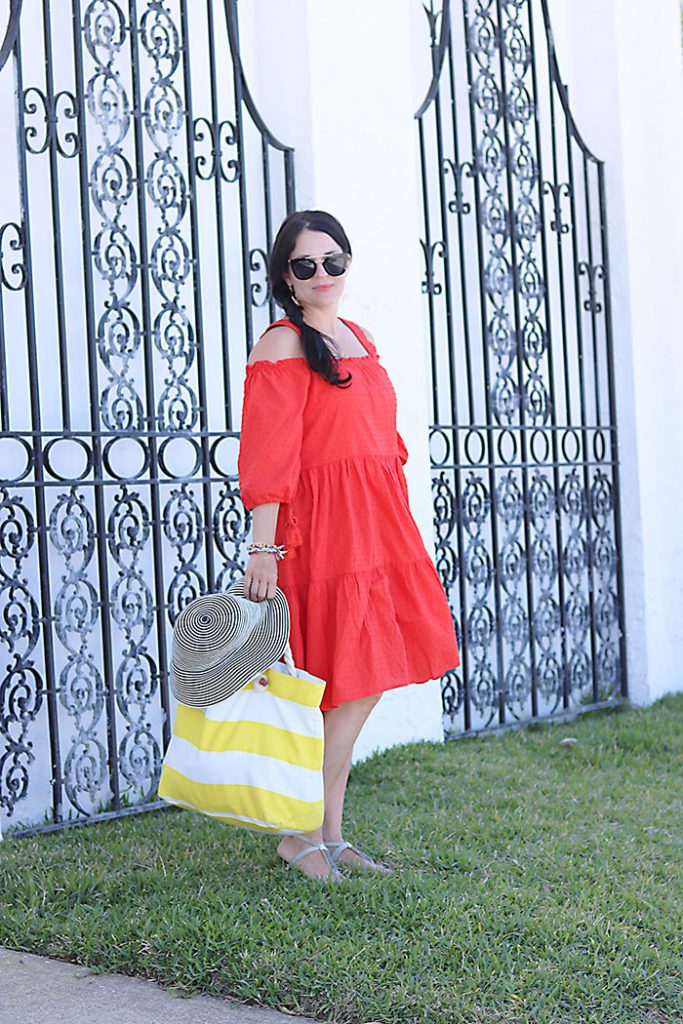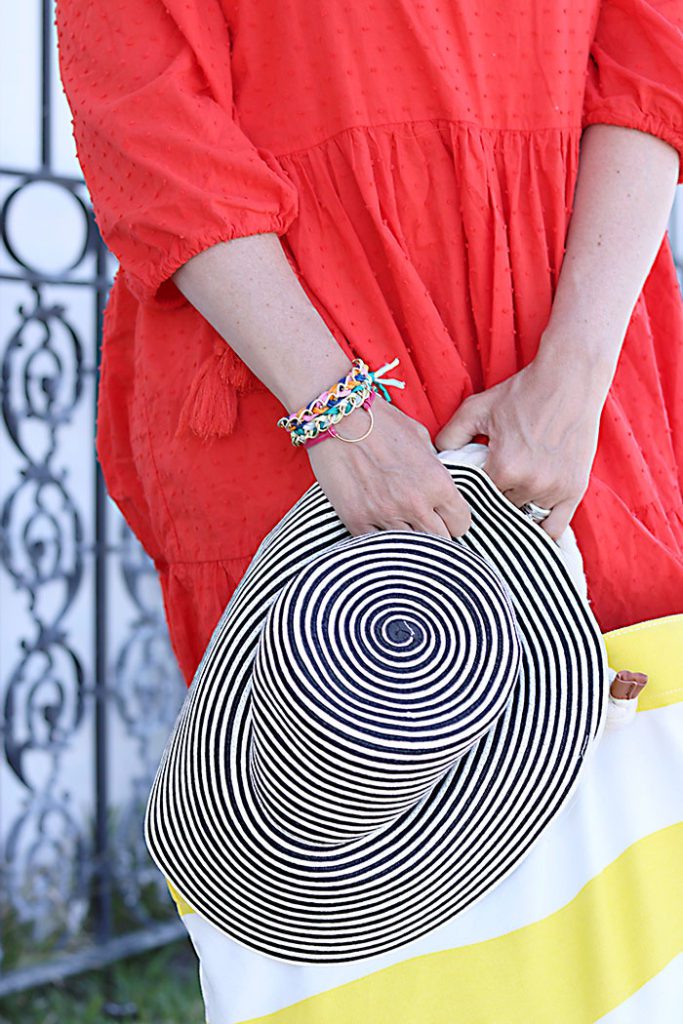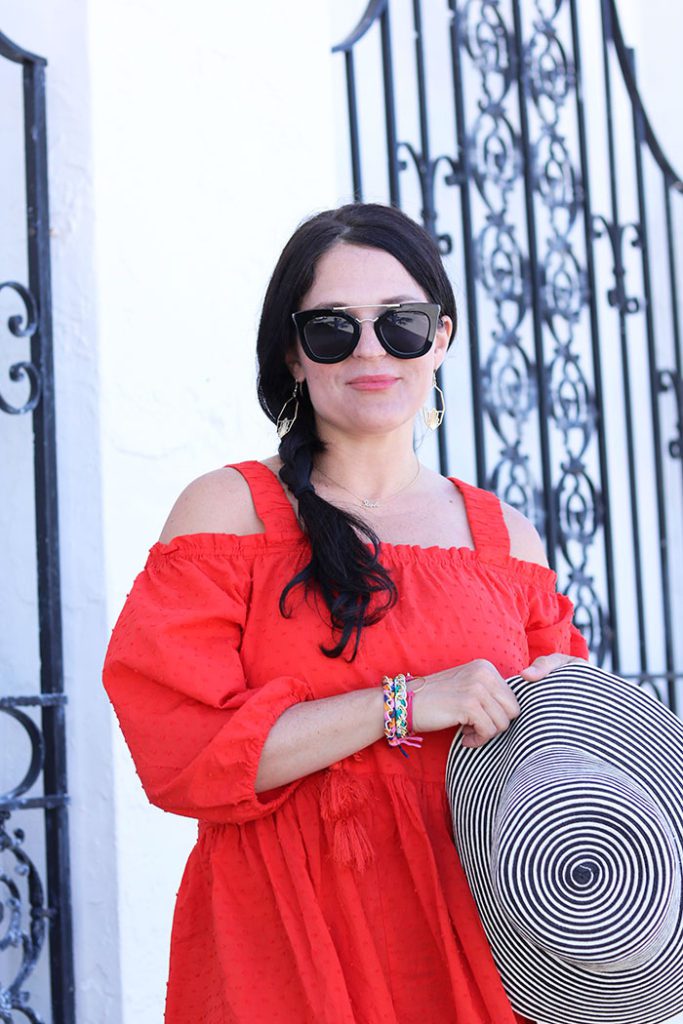 Red Tassel Dress (sold out) SIMILAR and SIMILAR | Striped Hat | Sunglasses | Friendship Bracelets | Sandals (last season) SIMILAR
This red tassel flowy dress was also a favorite summer style in Seaside, Florida that I wore.  Boho chic, off-the-shoulder dress with tassels, I wanted to go dancing on the beach in this dress.  I also got it at H&M, and sadly it also sold out!  But keep checking back.  It will probably come back into stock.
Here are some other embroidery tassel dress: