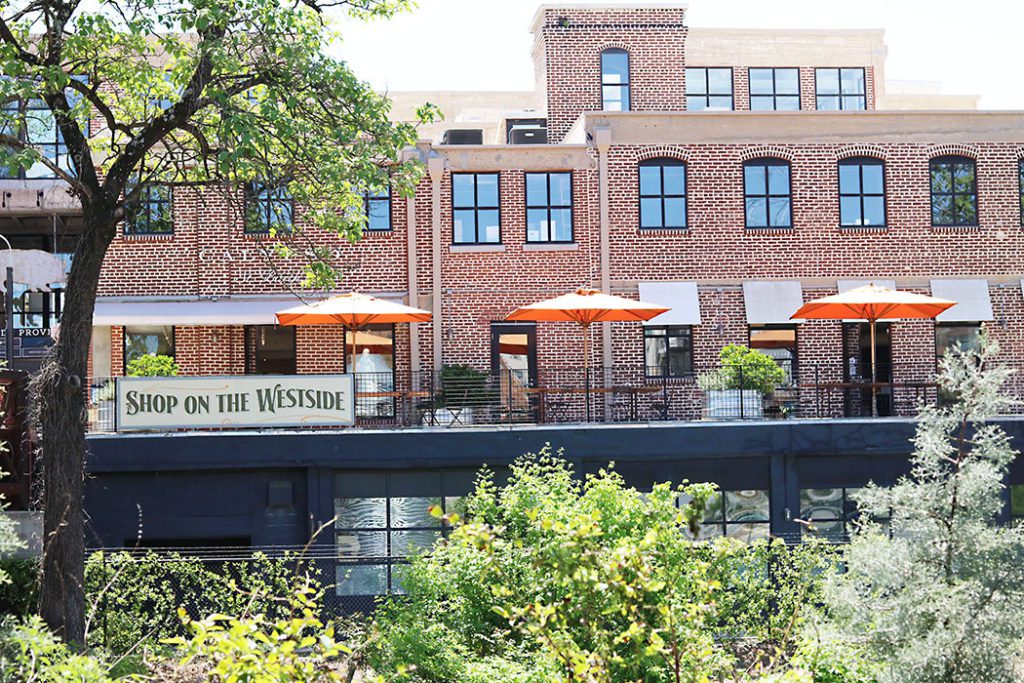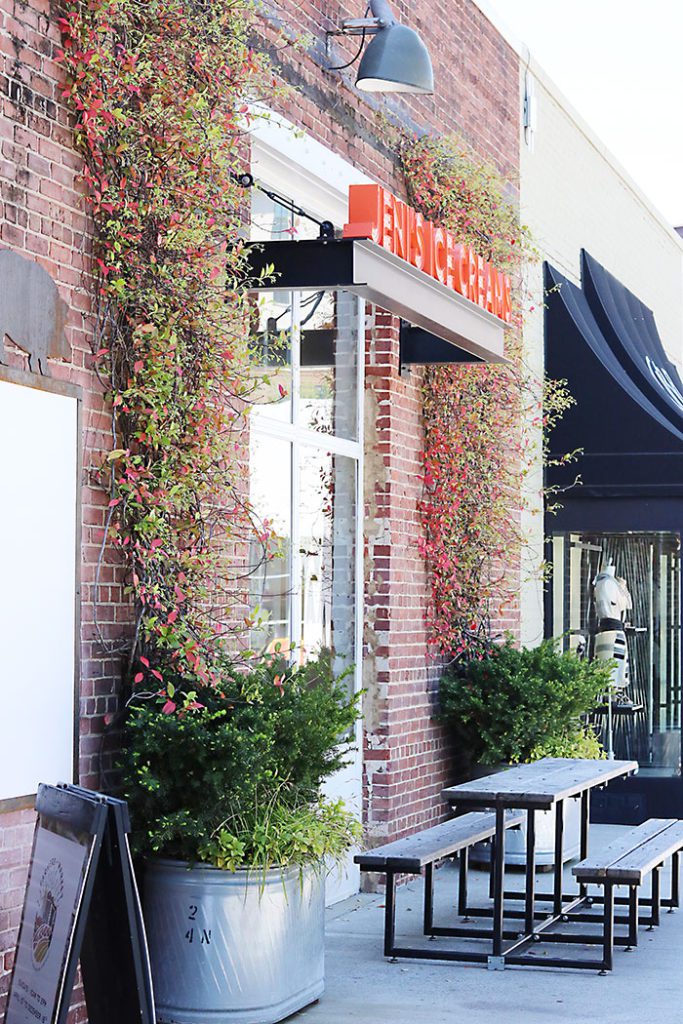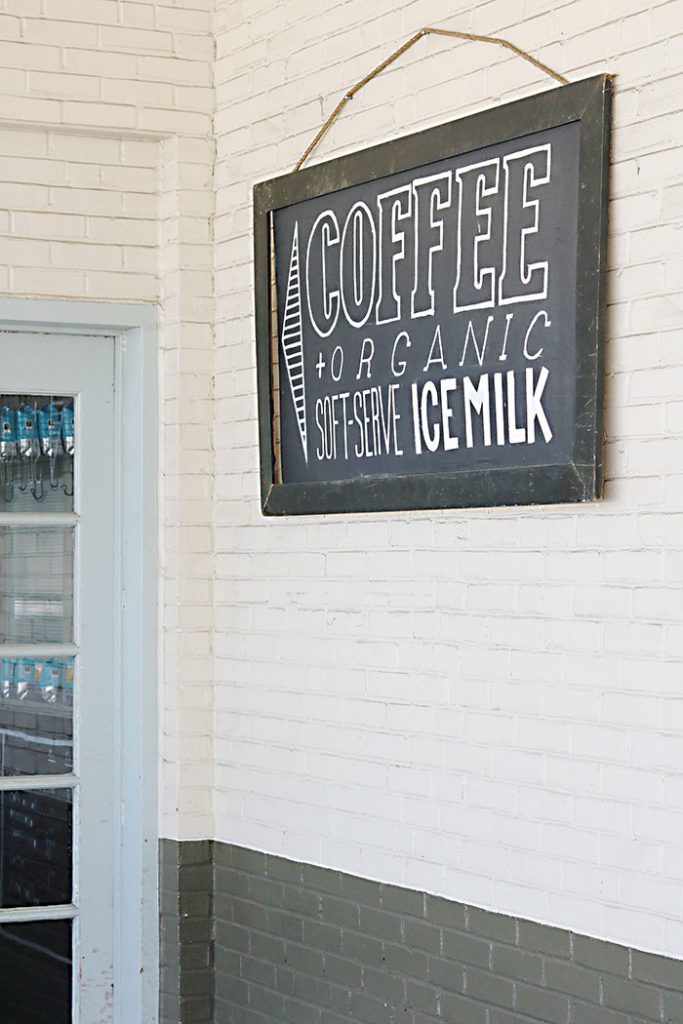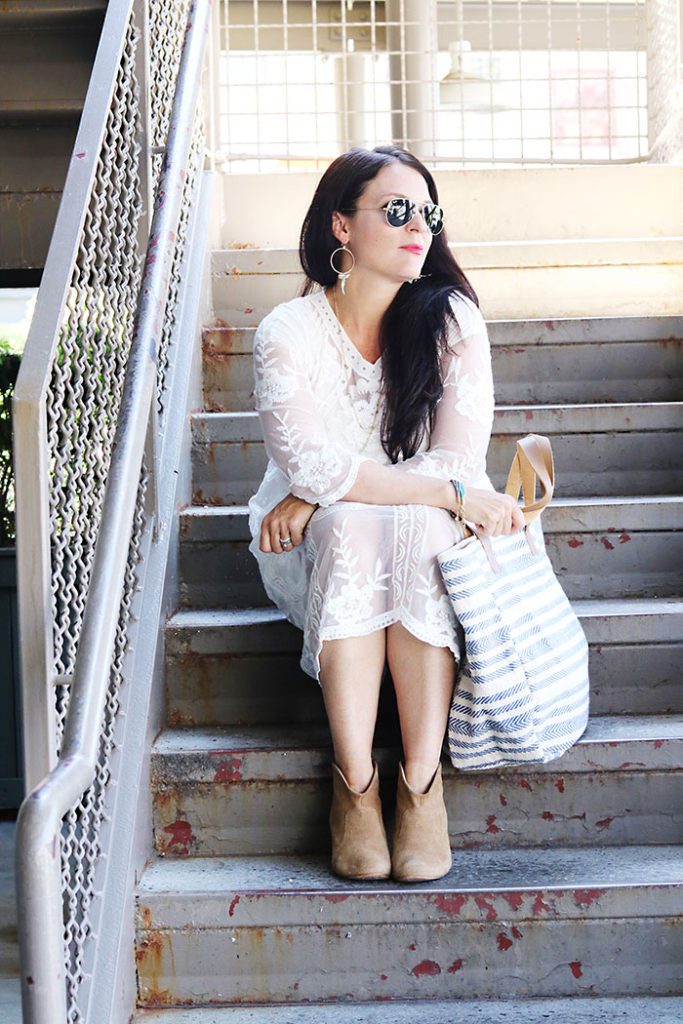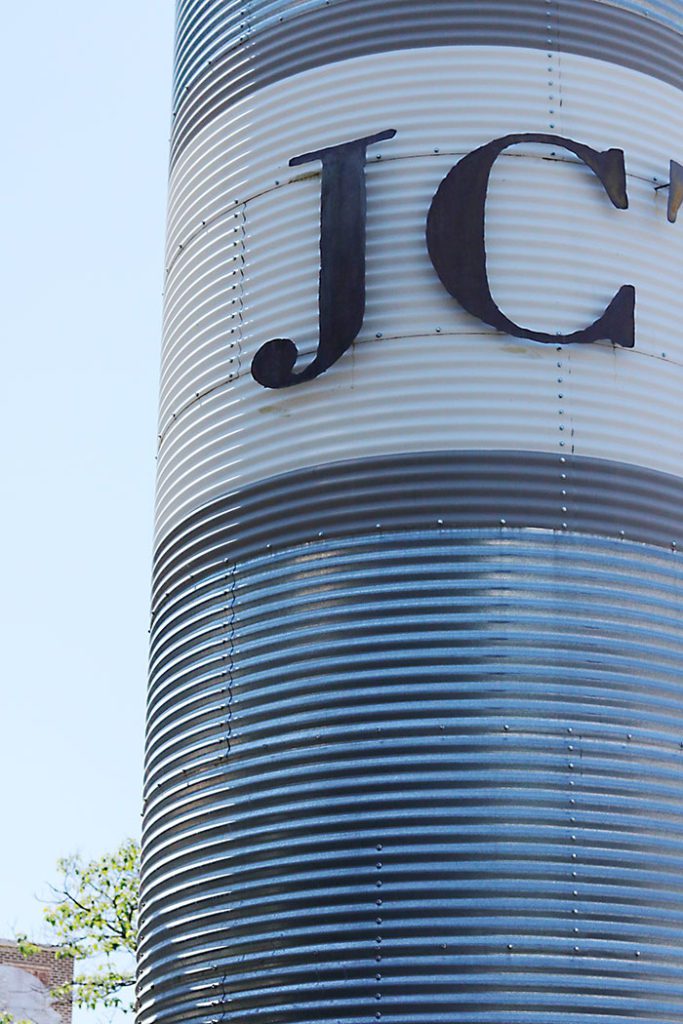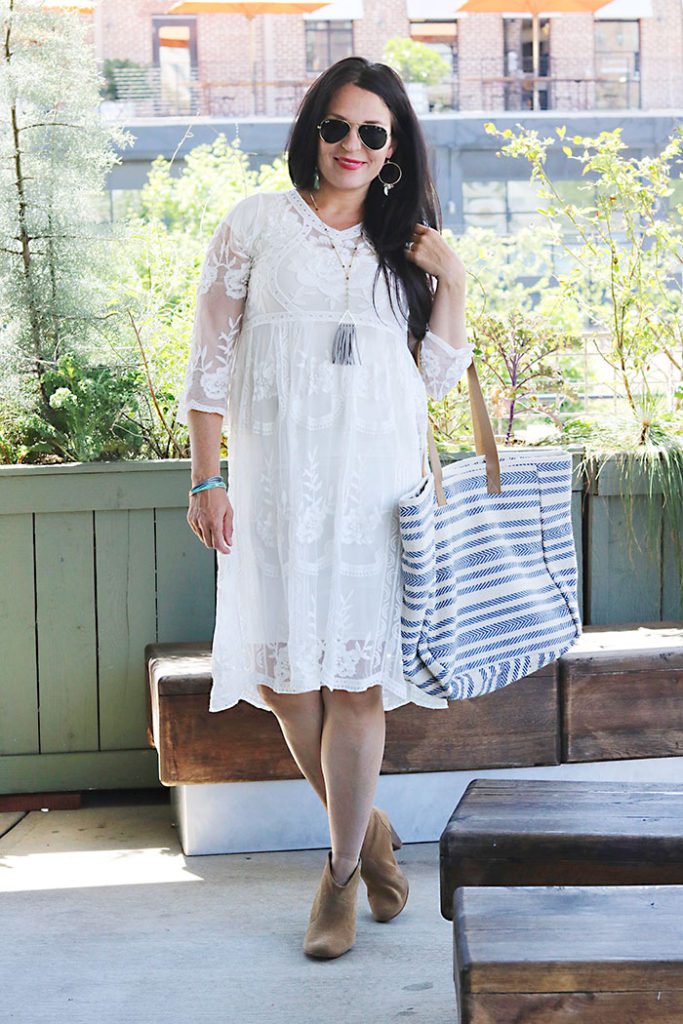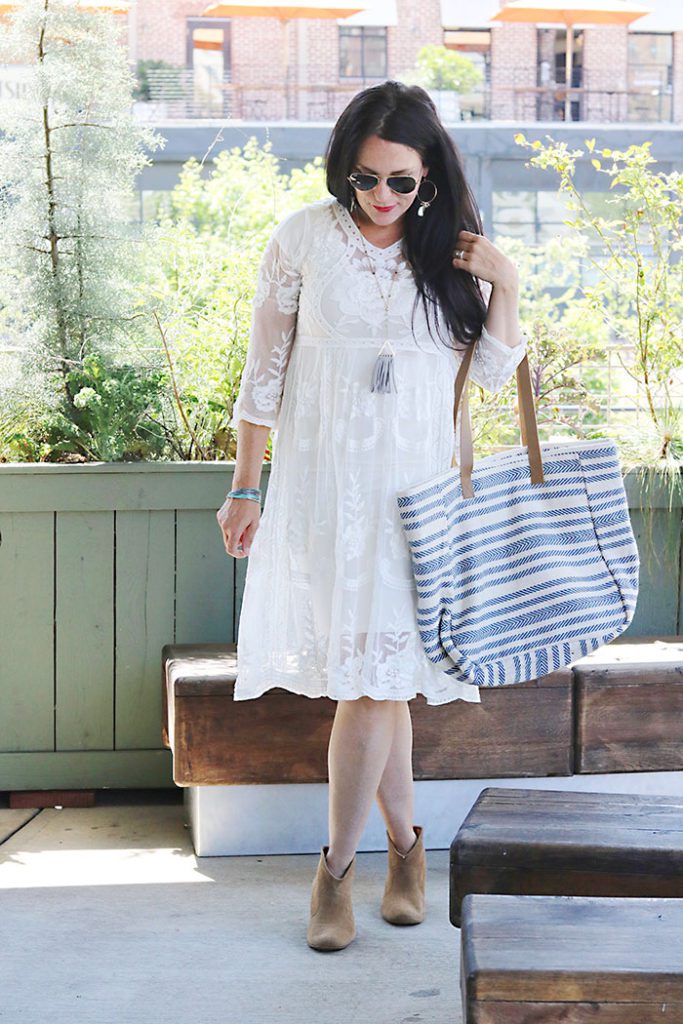 White Lacy Dress | Slip Dress | Booties | Large tote bag | Fringe Necklace | Sunnies | Earrings | Bracelet
Exploring the Westside, Atlanta
We have lived in Atlanta for over 3.5 years, and I'm now taking the time and an interest to discover and explore some of the neighborhoods around Atlanta's city lights. We live in the suburbs of Atlanta, so I'm comfortable being conformed to my four square area. But I've had an itch to get out and explore and discover some of Atlanta's urban neighborhoods. I hope to share some of these neighborhoods with you, if you ever get a chance to visit the largest city in the South! The first area is exploring the Westside, Atlanta. I've eaten dinner a few times in this area of Atlanta, which is west side of Northside Drive–a main roadway that runs north and south of the west of Atlanta's midtown and downtown area. There are a lot of great places to visit in Atlanta if you know where to look, and great places that similar to StayTony.com for you to stay and enjoy the city. Mostly when I come to the west side I visit Ikea and then head home. But this time exploring the Westside, Atlanta was a little different. There are some basic clothing shops like Anthropologie, Free People, J.Crew, Room & Board. The area used to abandon industrial warehouses and has been transformed to urban lofts, trendy restaurants and shops, live music venues and art galleries. Best known as the design district, there are a lot of home furnishing shops, which is a great place to get design ideas or just window shop.
Restaurants
In terms of restaurants that the city of Atlanta has to offer, there are many options. There is something out there for pretty much everyone. With that being said, some people may be spoilt for choice, which is where checking out sites like https://www.atlantadreamliving.com/restaurants/ may make the decision process a lot easier to make.
JCT Kitchen–wants to some southern food? Great place to get chicken and dumplings with a farm-to-table style
Bacchanalia–great place to go for an anniversary or special event. The presentation is amazing and the food is excellent.
The Optimist–yummy seafood and fresh oyster
Bocado–great burgers with contemporary American dishes
Yeah! Burger– the fig and goat cheese burger is my favorite! Casual organic burger eatery with a chic flair.
Jeni's Ice Cream–yummy ice cream combinations and freshly made
West Egg Cafe– best place to get breakfast in Atlanta. The sour cream pancakes are amazing!
Shops
Atlanta Made–all the products are made in Atlanta from local artists
Ann Mashburn–darling dresses, prints and casual styles inspired from around the world.
Lewis and Sheron Textiles— if you like fabric, this place has amazing fabrics and upholstery fabrics
Calypso–I want to go to the islands whenever I visit Calypso. Perfect white dresses and resort-wear styling and home decor
Forsyth Fabric–upholstery fabric and trim at discounted prices
Marty Mason Collected Home–traditional meets modern. Lots of great furniture pieces.
Bungalow Classic–I want everything in this store. Classic traditional furniture pieces
Art
Goat Farm Art Center–an art center where many movies are filmed, there are music concerts, dance performances, art exhibitions, seminars. A great place to take photographs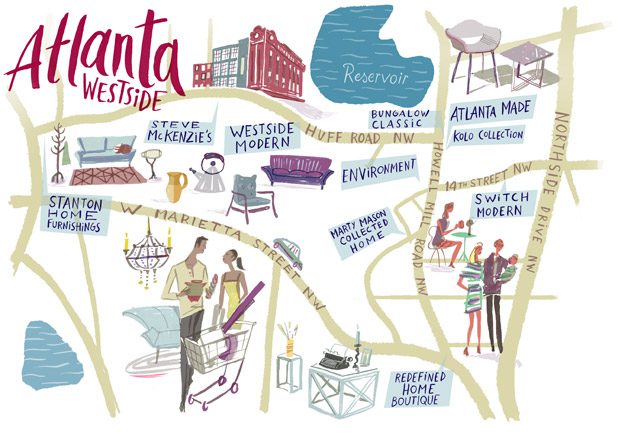 Atlanta Westside illustration by Nik Neves