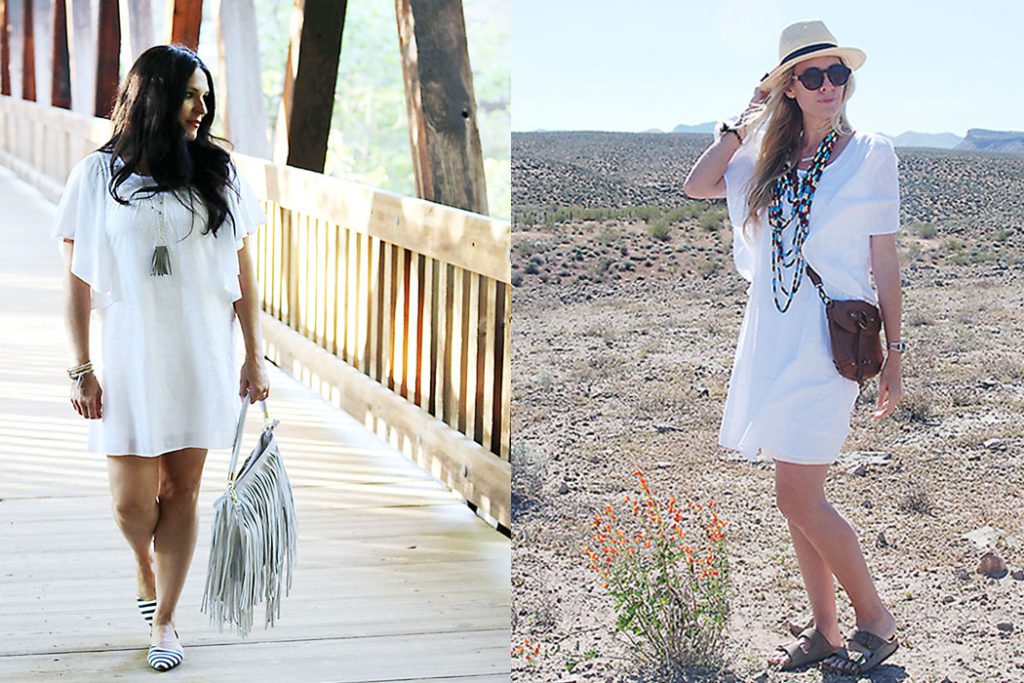 This Way That Way: Flutter Sleeve Summer Dress
I've been wanting to do another This Way That Way fashion post since the last post introduction of the fashion series.  We had a good response!  And Ashley and I are going to try harder to be more regular and put it into our scheduling.  This Way That Way fashion posting is quite fun, especially when you get to play dress up with one of your besties!
For this month's This Way That Way, we styled a Flutter Sleeve Summer Dress, which is on sale for $25.  Flutter sleeves are a current summer trend, and this dress is a relaxed fit and hits right above the knees.  It's fully lined, stylish and can be dressed up or dressed down.  We both, however, did wear a cotton slip for extra coverage.  We choose this dress to style because it is a basic summer dress with a unexpected playful sleeve style.
Ashley's Look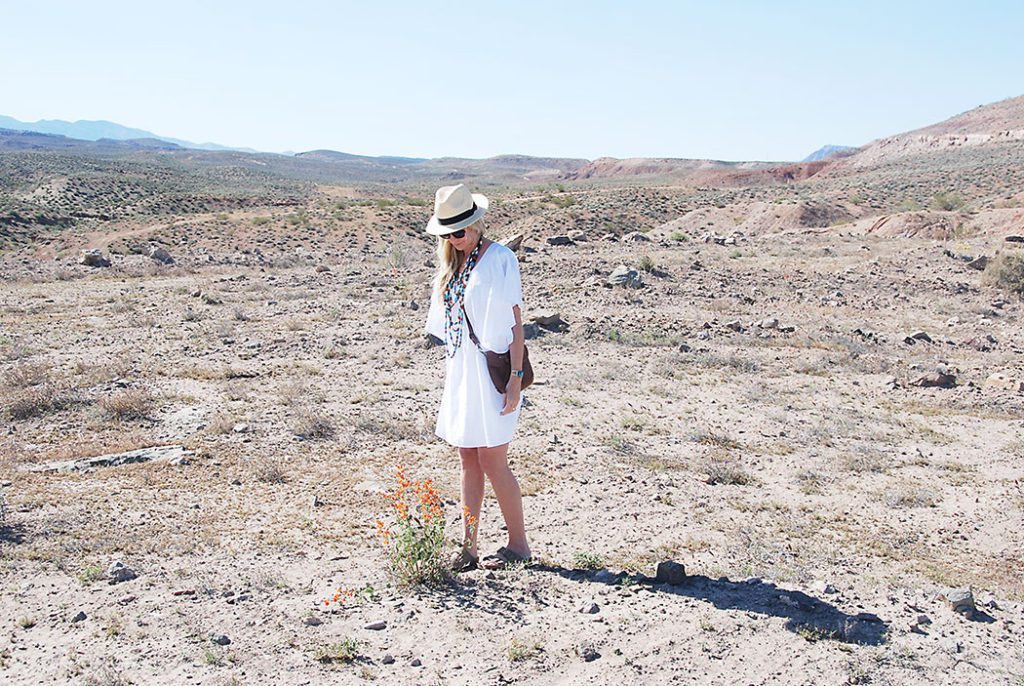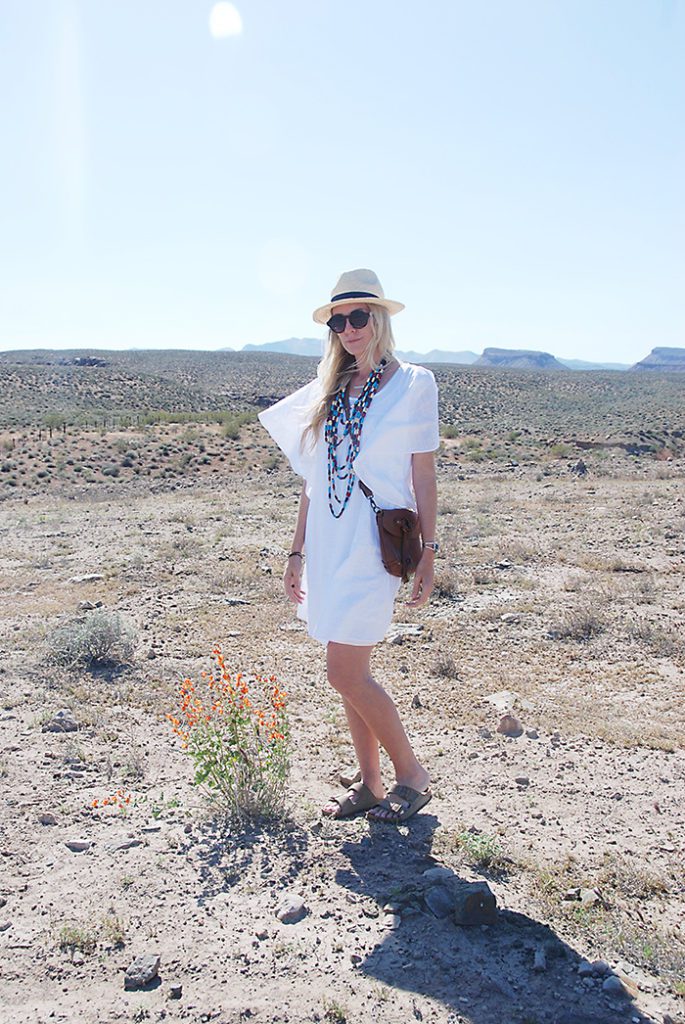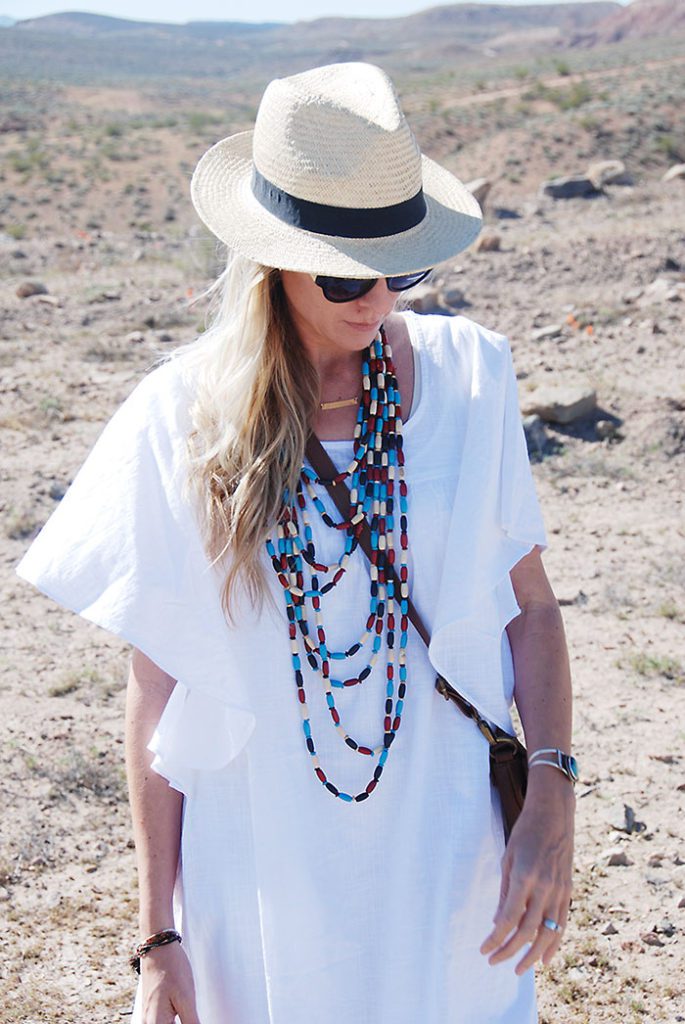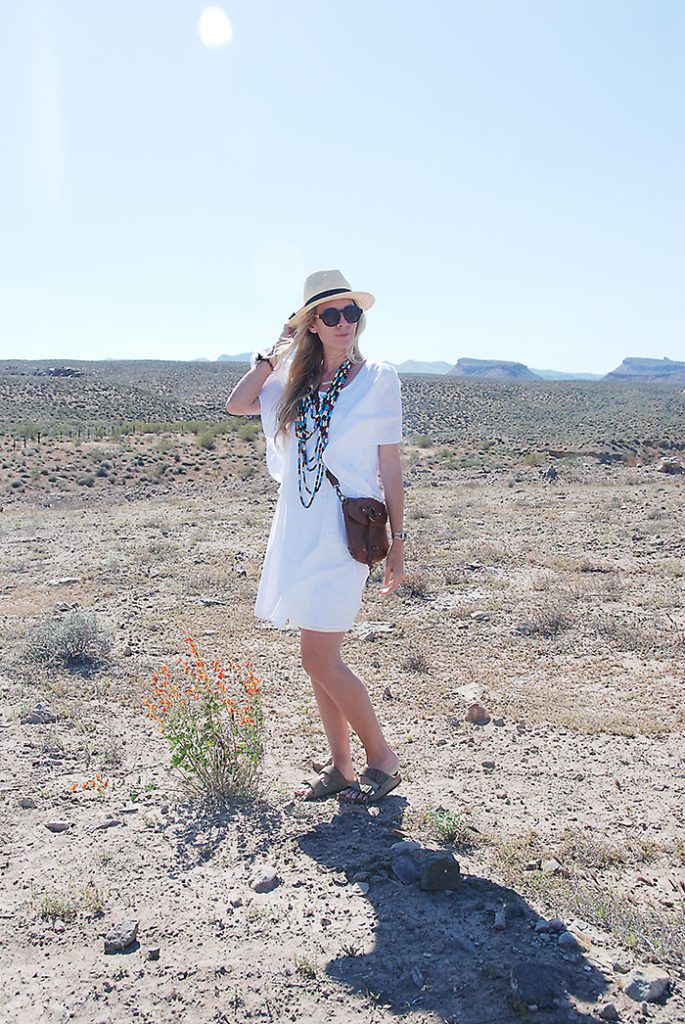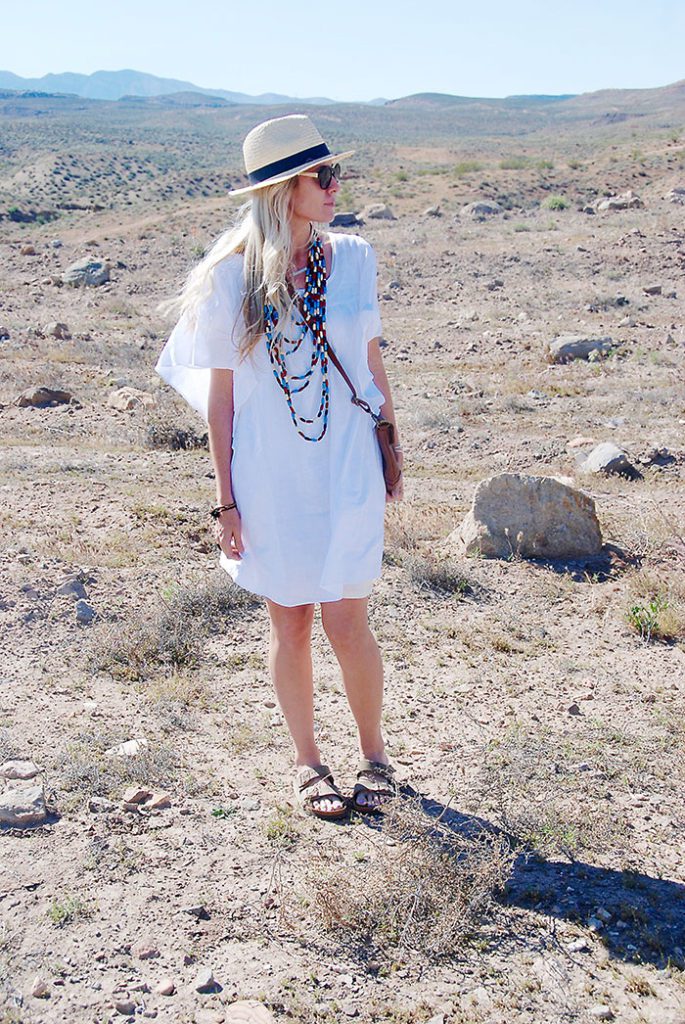 Flutter Sleeve Dress | Birkenstocks | Hat | Bag–old (similar) | Beaded Necklace– old (similar) | Bar Necklace
Desert Beauty
Ashley styled the white flutter sleeve summer dress so perfectly for a day in the desert.  Breezy and lightweight, white is the perfect color to wear when it's hot and scorching outside.  The isolated desert landscape highlights Ashley's casual, relaxed hippie look.  Birkenstocks, turquoises and wood-beaded necklace are easy accessories to create a complete boho outfit.
Get Ashley's flutter sleeve summer dress look: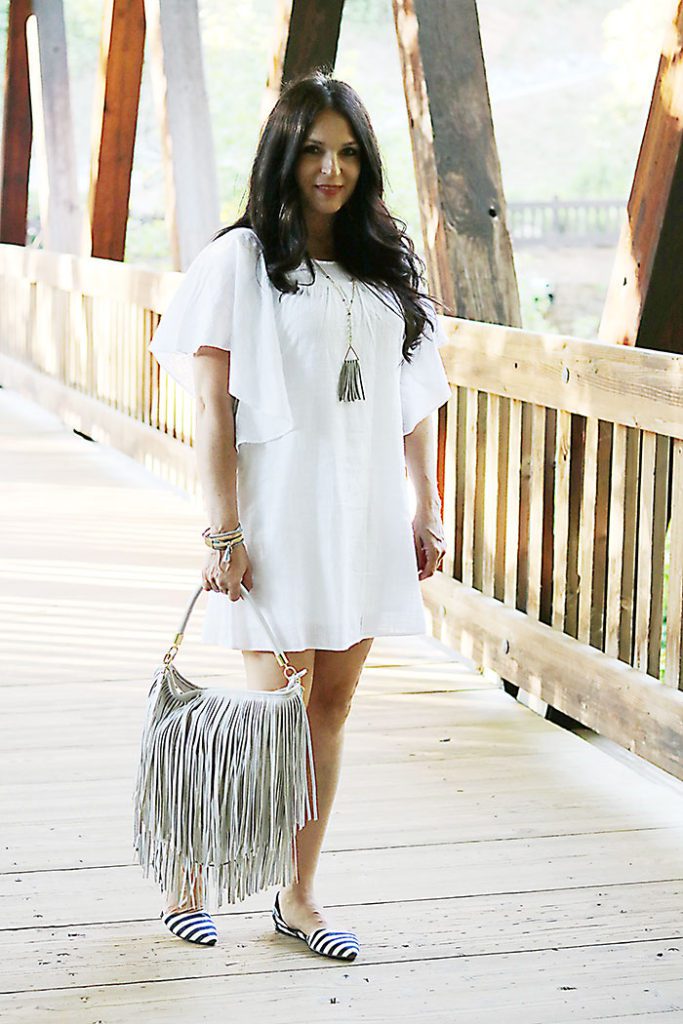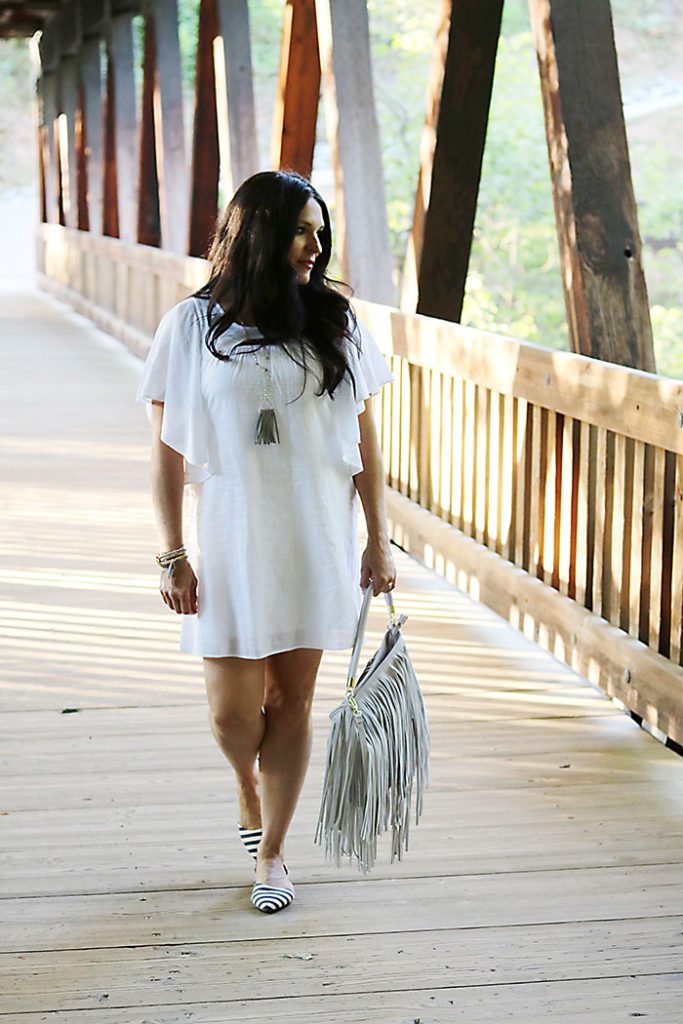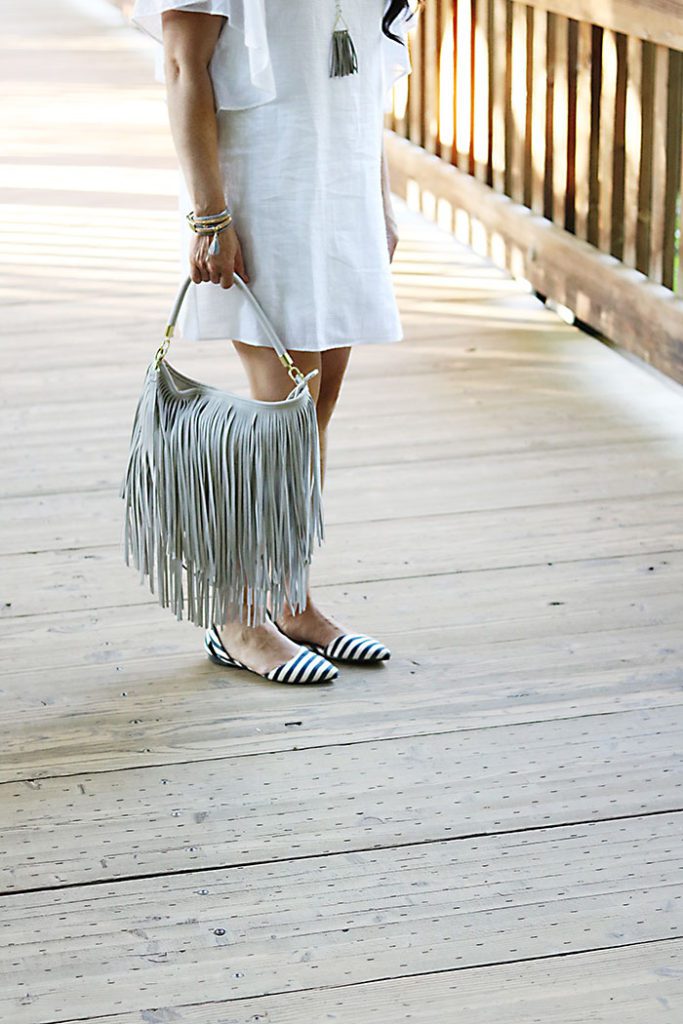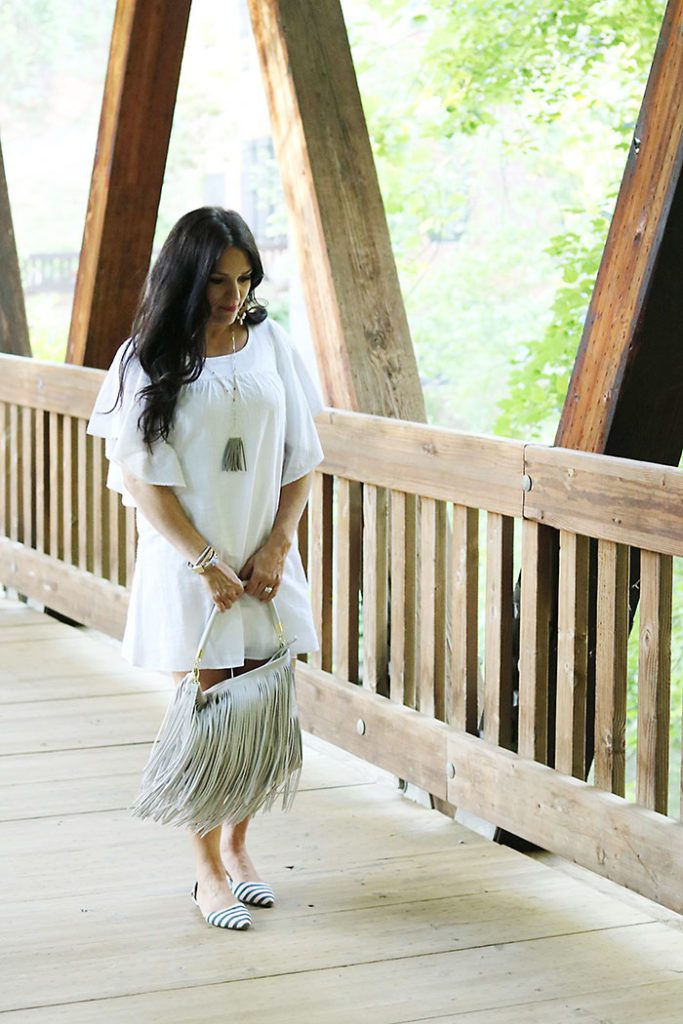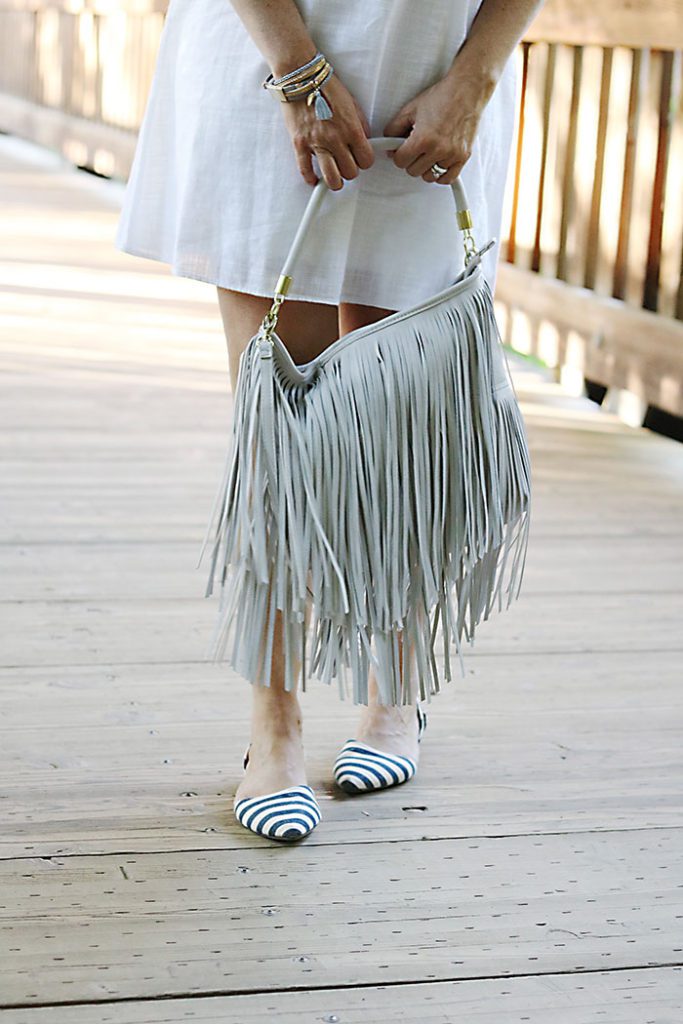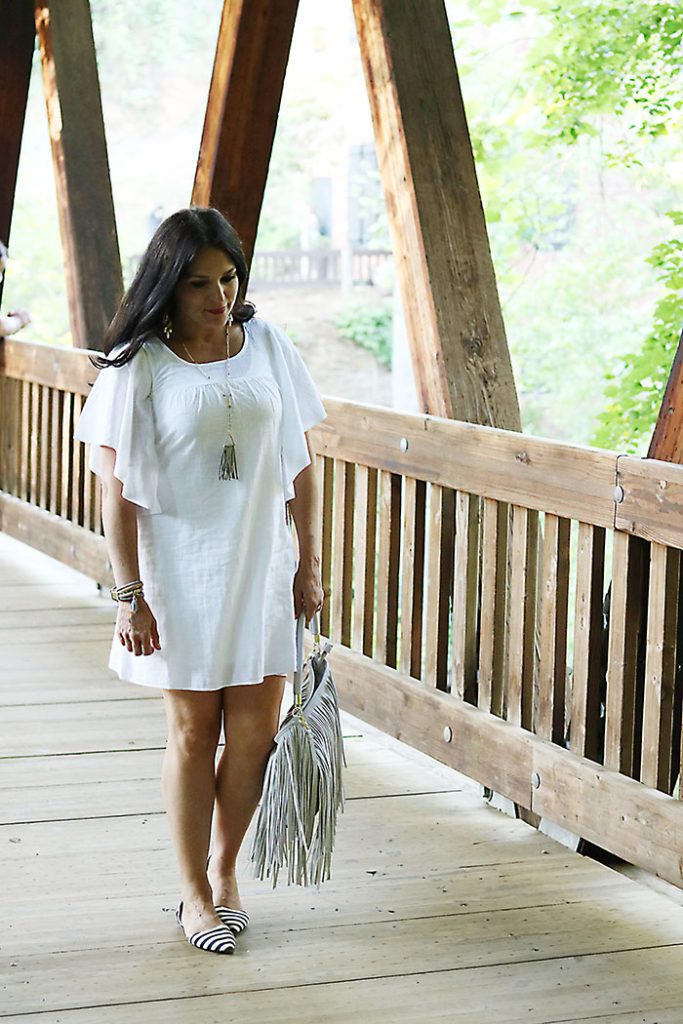 Flutter Sleeve Summer Dress | Ballet Flats | Fringe Bag | Fringe Necklace | Fringe Leather Bracelet
Pretty in the Park
I love wearing dresses in the park because the cool breeze always help to upbeat my gait in the park.  I took a more casual preppy approach to the flutter sleeve summer dress and wore pointed ballet flats that were made to walk for miles.  Literally.  They are so comfortable.  To make the preppy look more stylish, I added refined fringe accessories and the gray color keeps it more tailored.