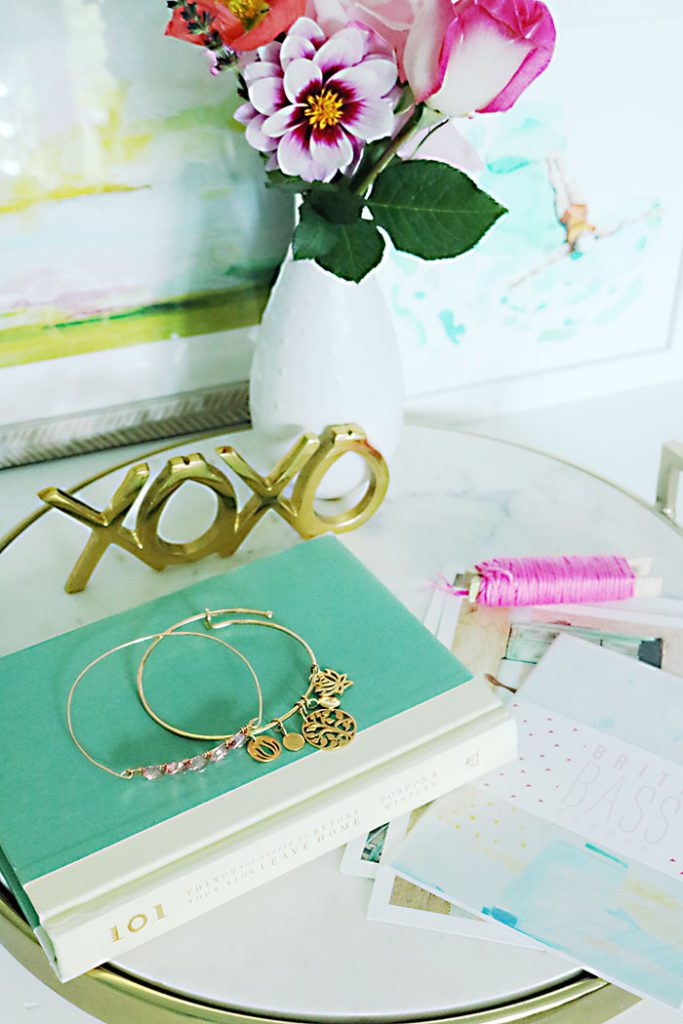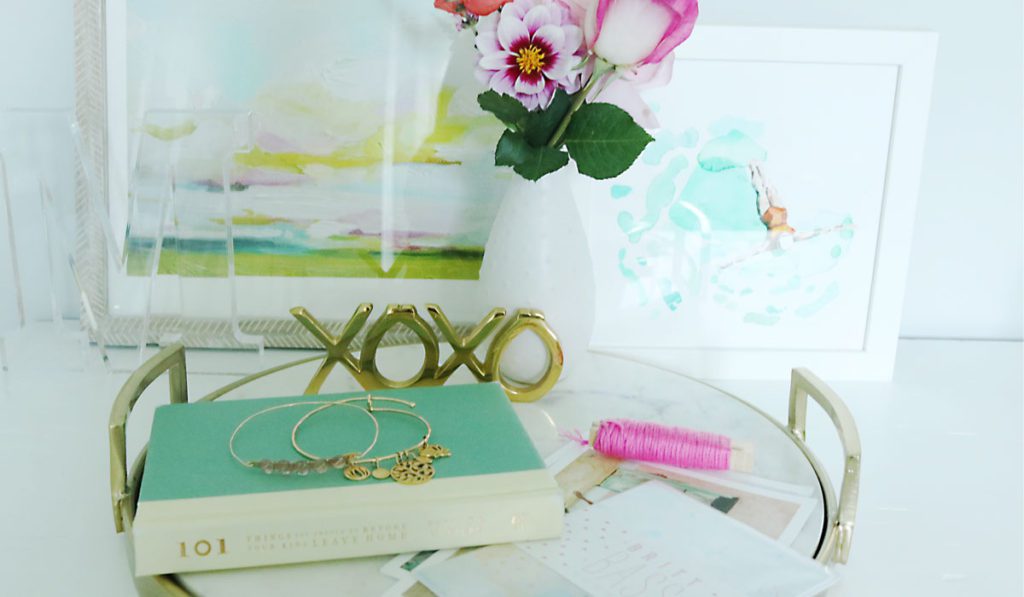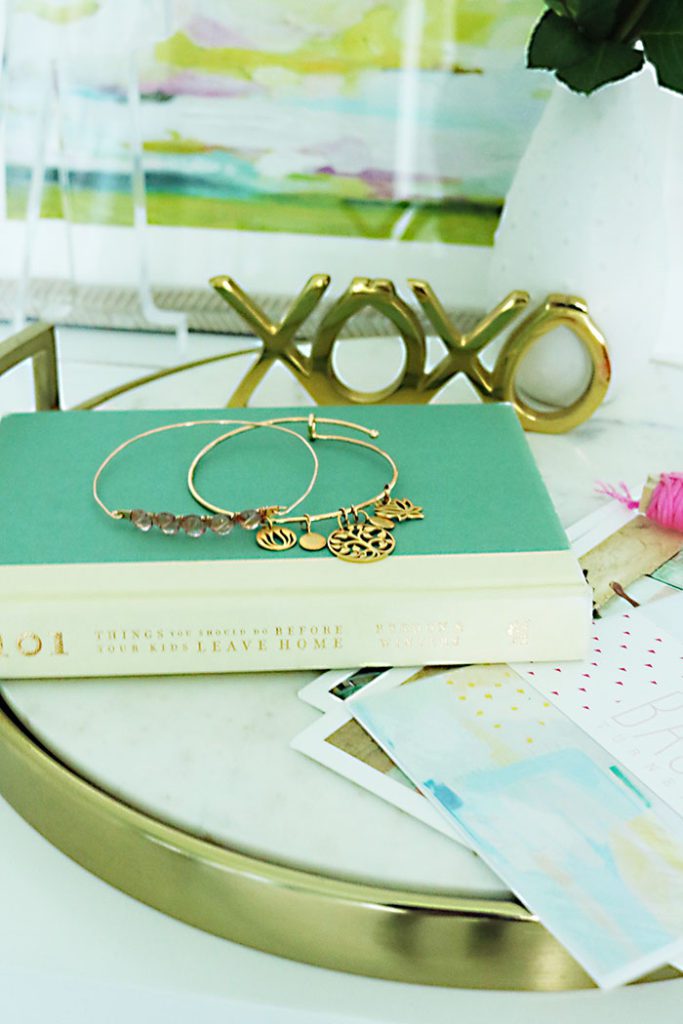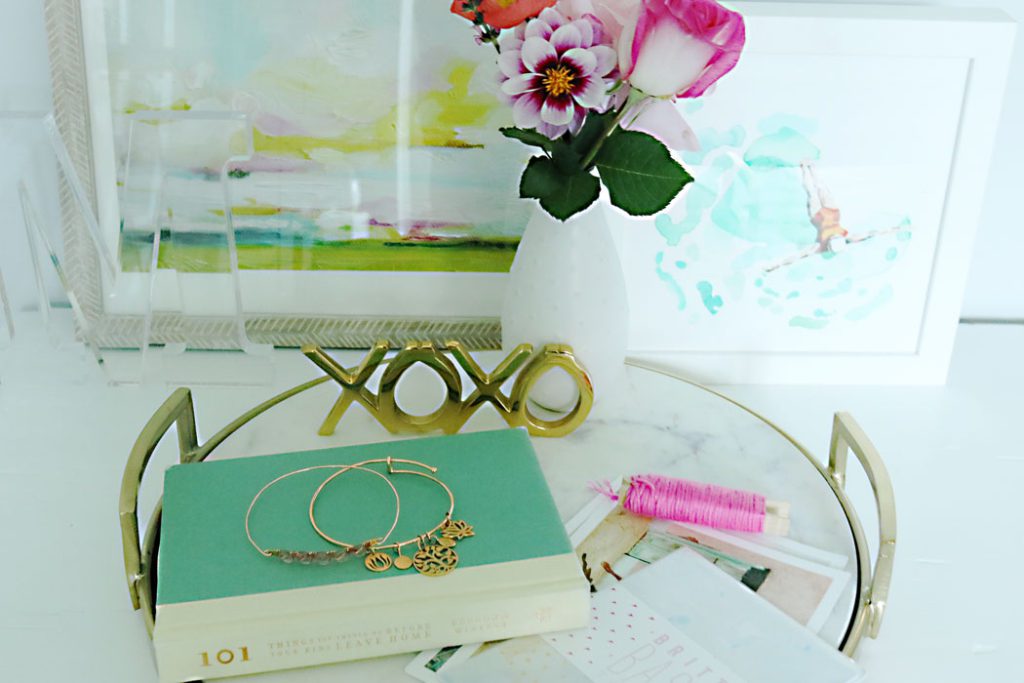 Abstract Landscape Print | Lady Swimming Print | Marble Round Tray (similar) | XOXO | Acrylic Letter | 101 things to Do Before Kids Leave Book | Charm Bracelet | Gemstone Bracelet | Britt Bass Cards
Last Minute Mother's Day Gifts
Mother's Day is this weekend, and if you are like me I'm always figuring gift ideas at the last minute.  Thankfully I have a mother that loves my jewelry, so she usually picks a piece or two out, which makes it easier on me.  But the gift she cherishes most from her children are personal letters and notes telling her how much we love her.  And I have to admit that I love little love notes from my children, along with the art pieces or projects they made with me in mind.
If you've got an hour or two to spare before mother's day, make something special for your mom.  Here are a few last minute mother's day gifts that are handmade with love:
Other traditional ideas are potted flowers in painted planter's pot, a digital scrapbook (you can even do this at cvs!), charm initial necklace with children's initials.  So many options to truly make it a personalized gift that mom will cherish and remember for many years to come!
Or you can always wrap up something pretty from my favorite mother's day gift choices: