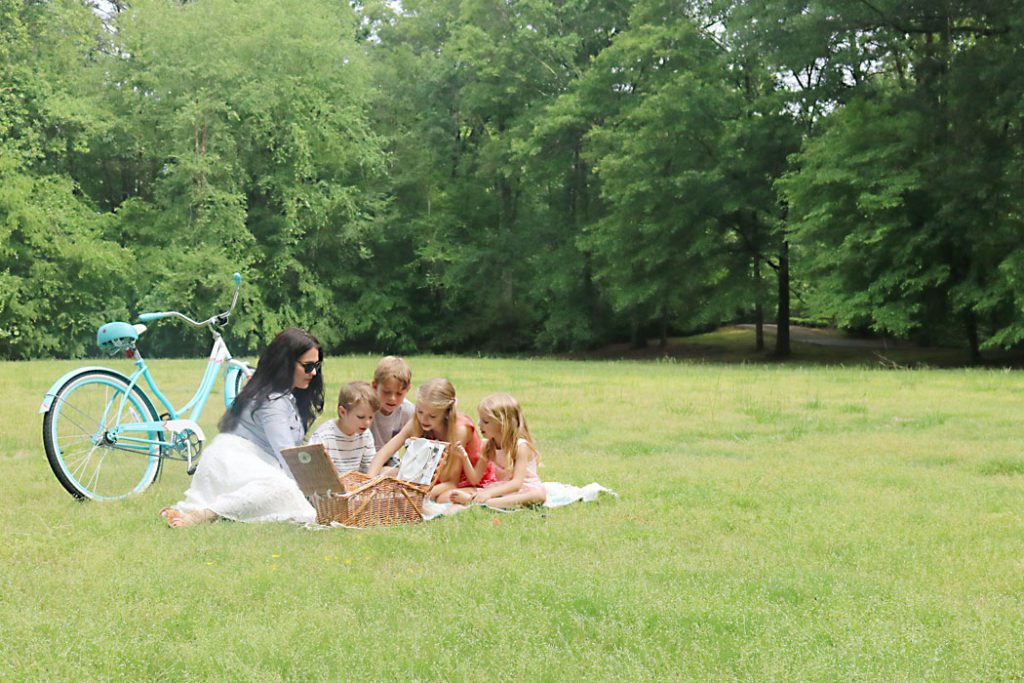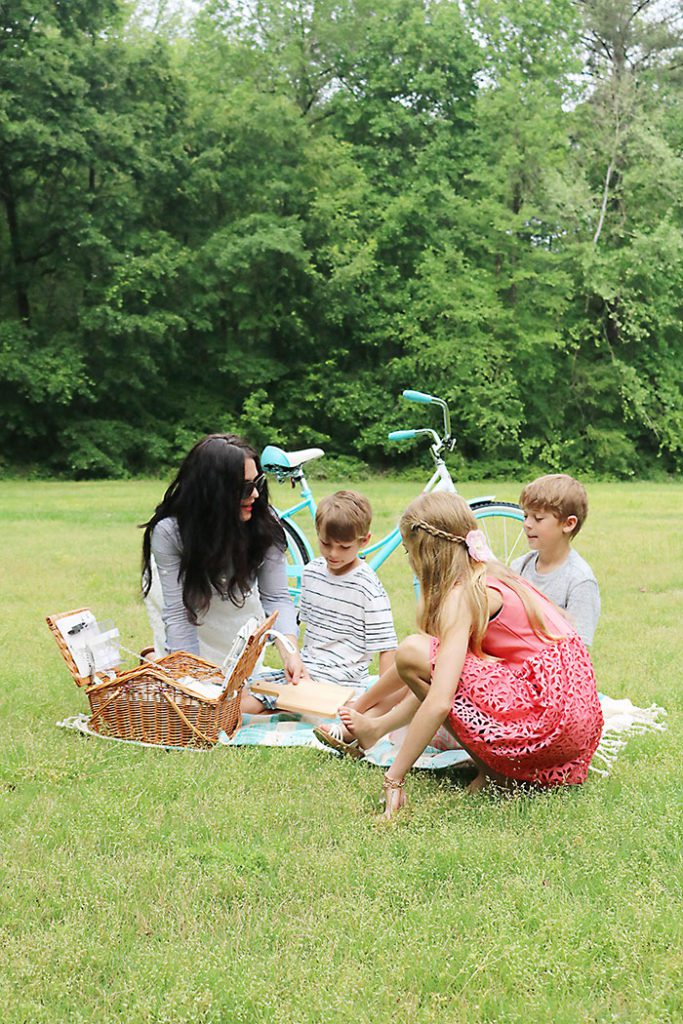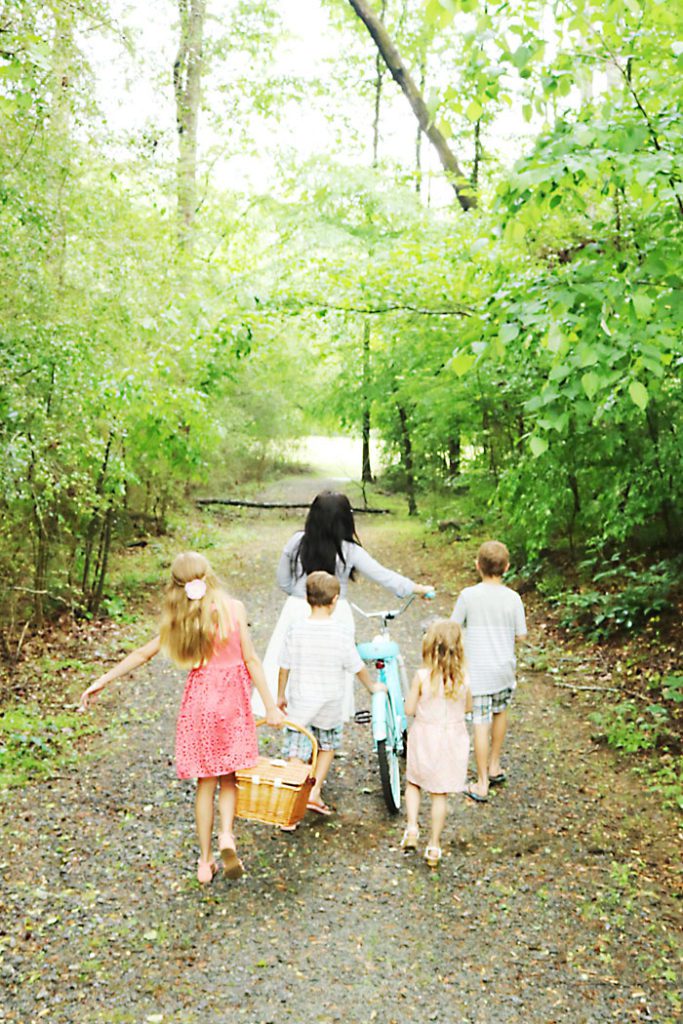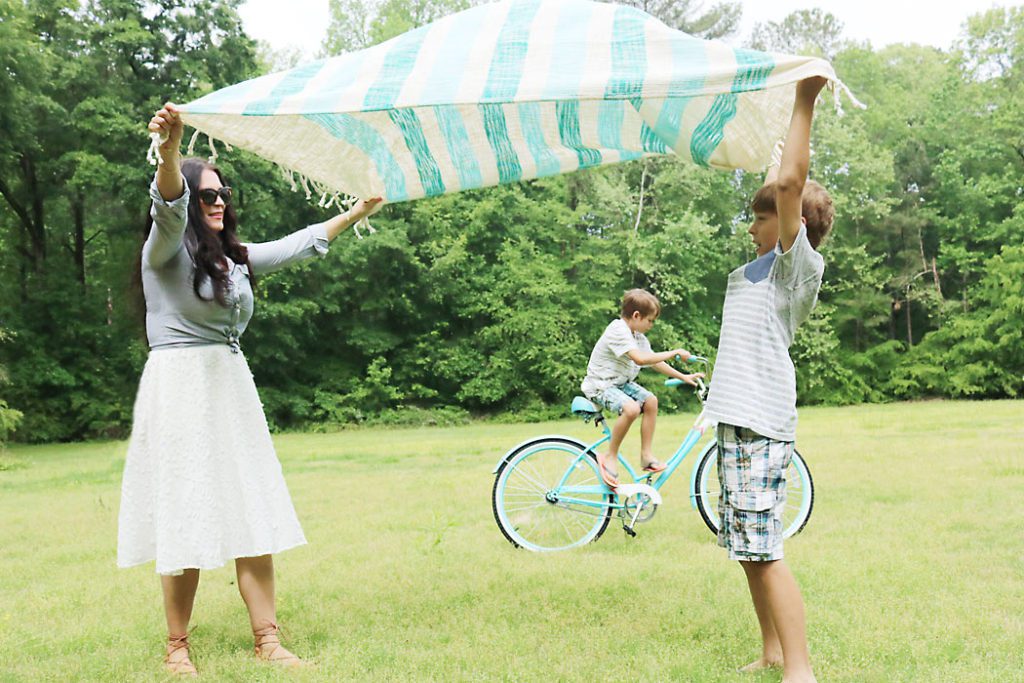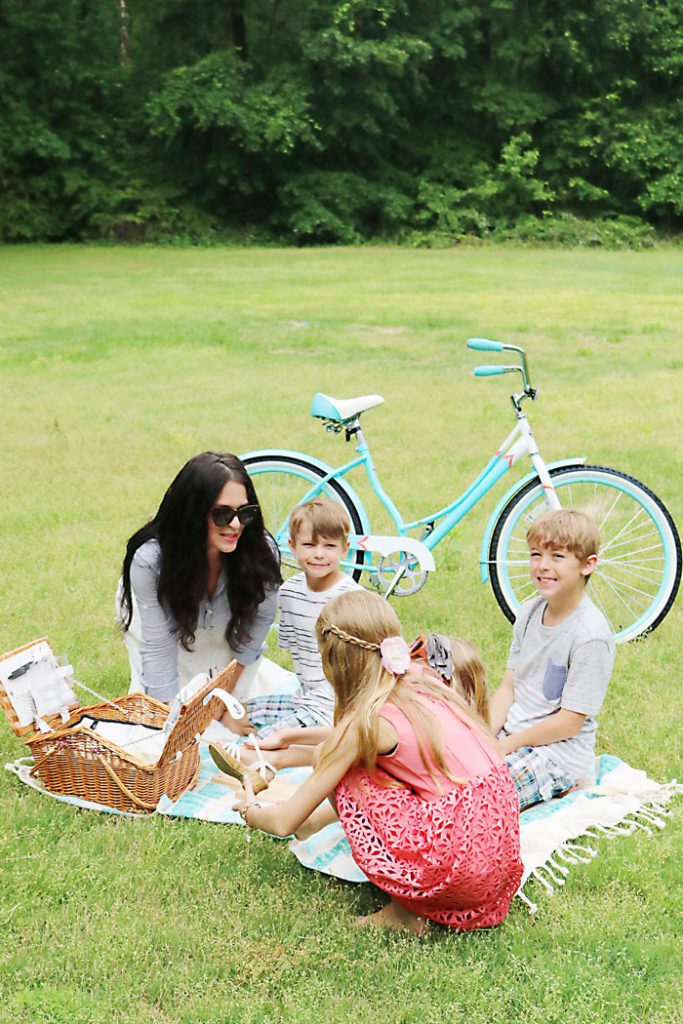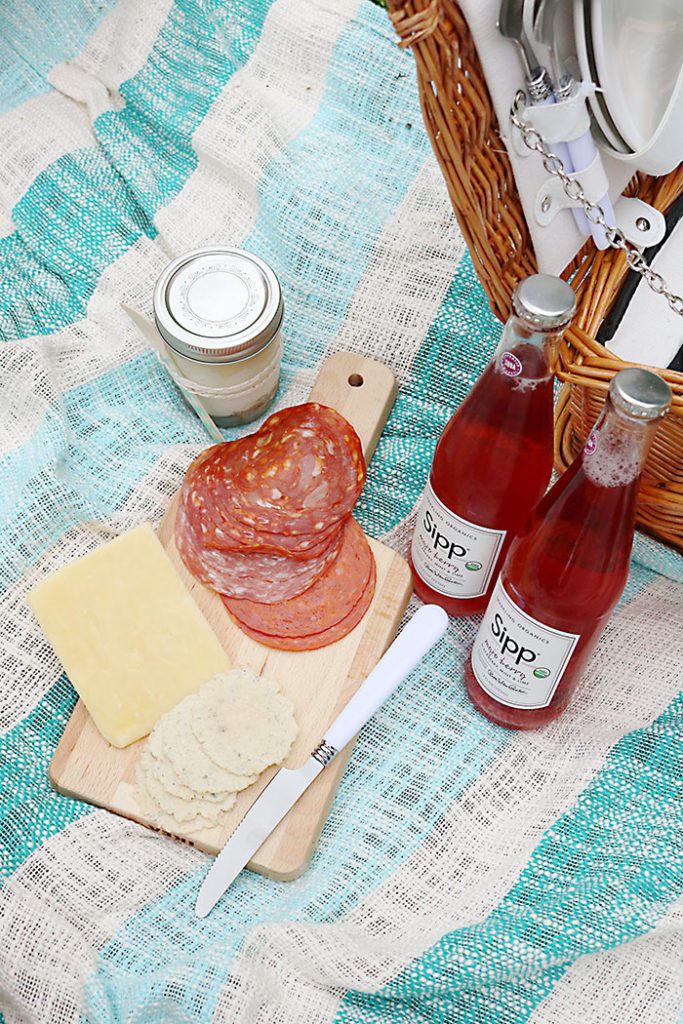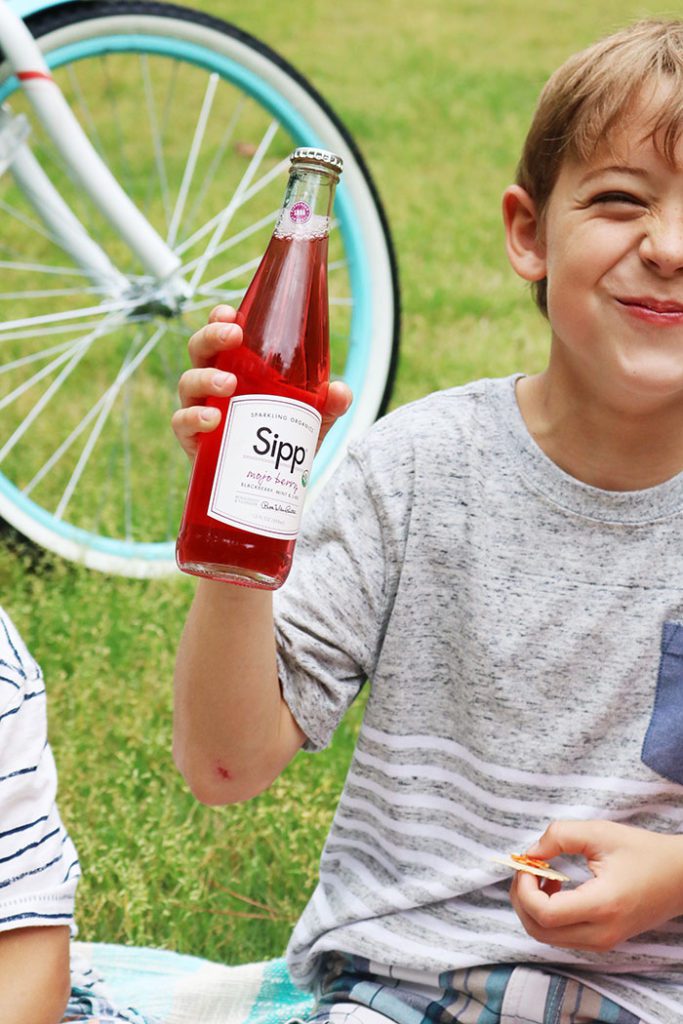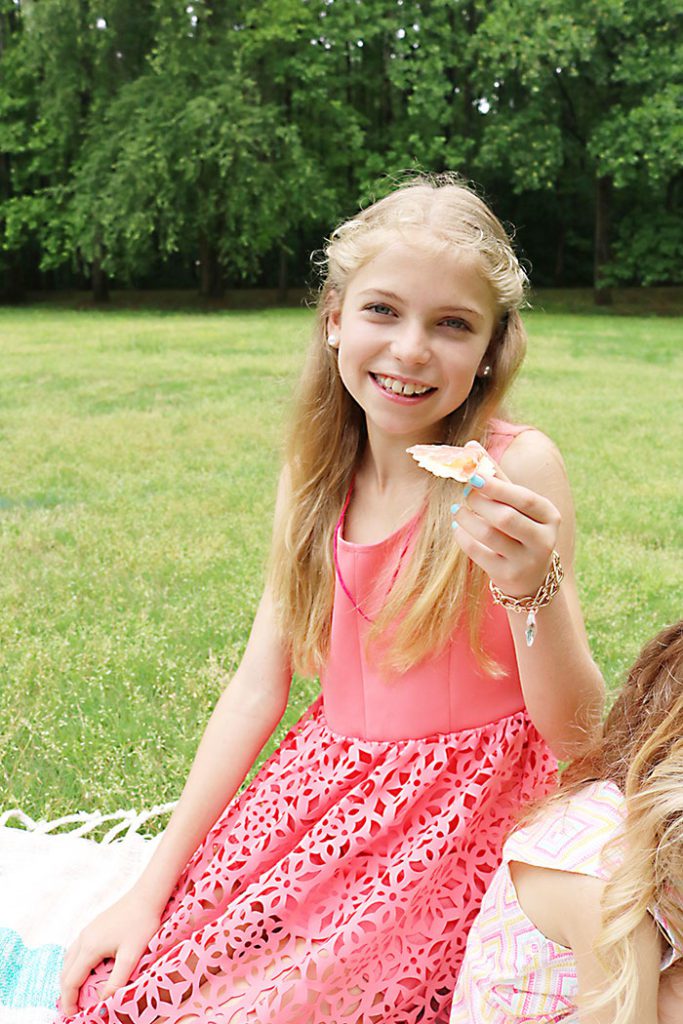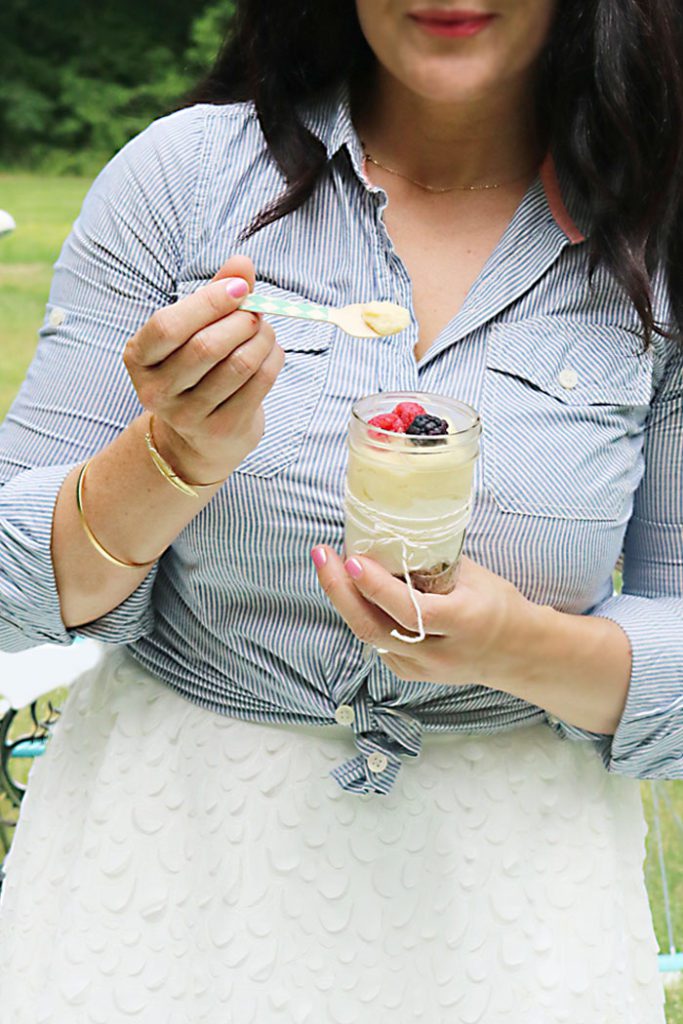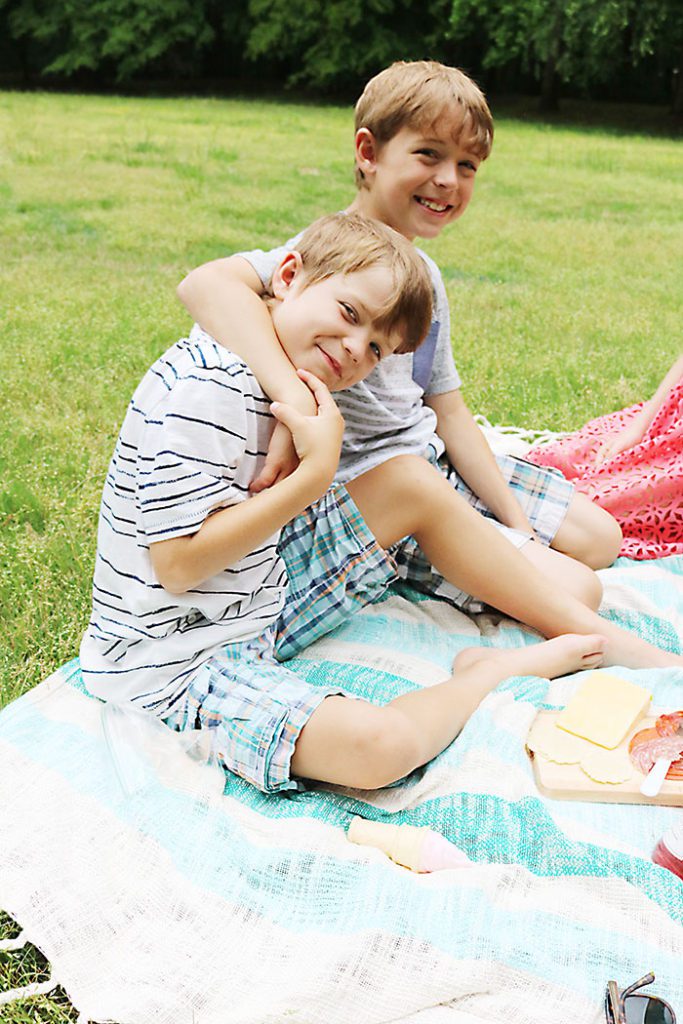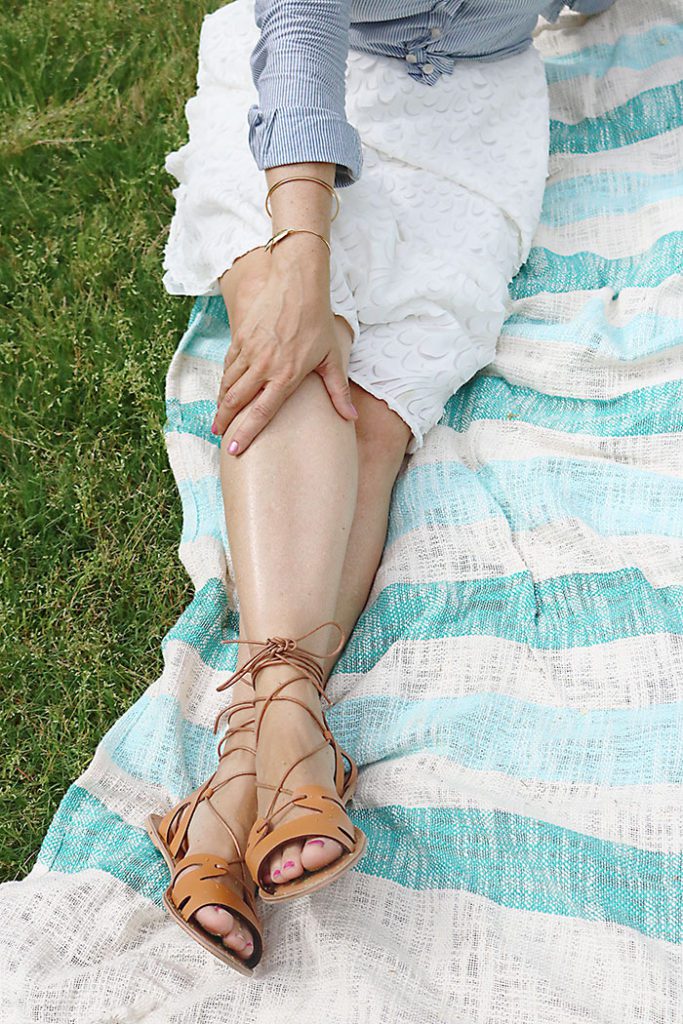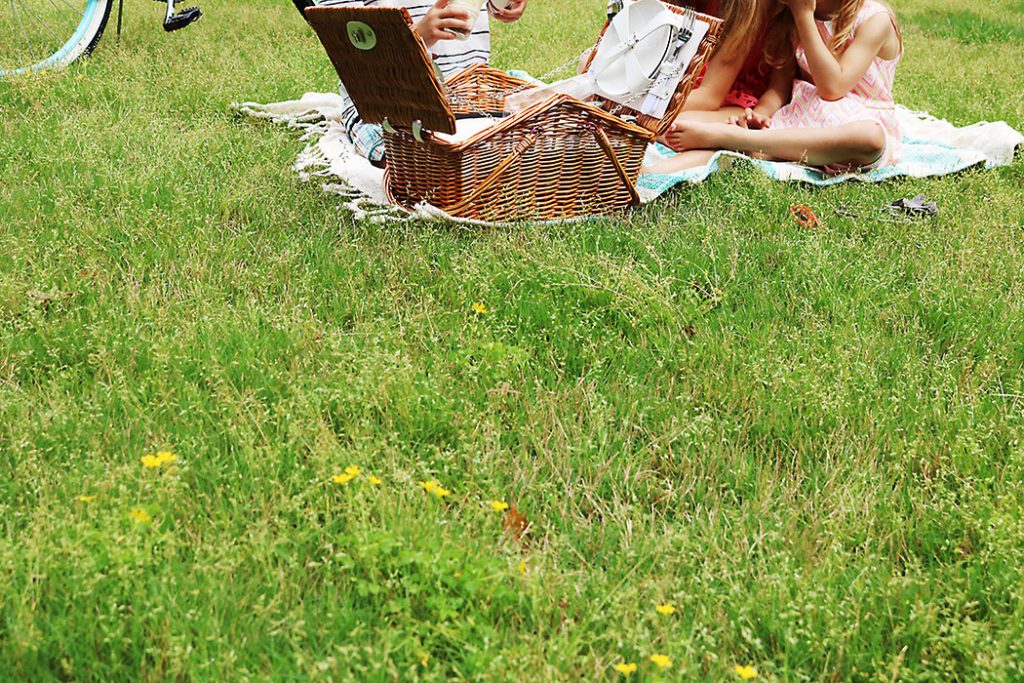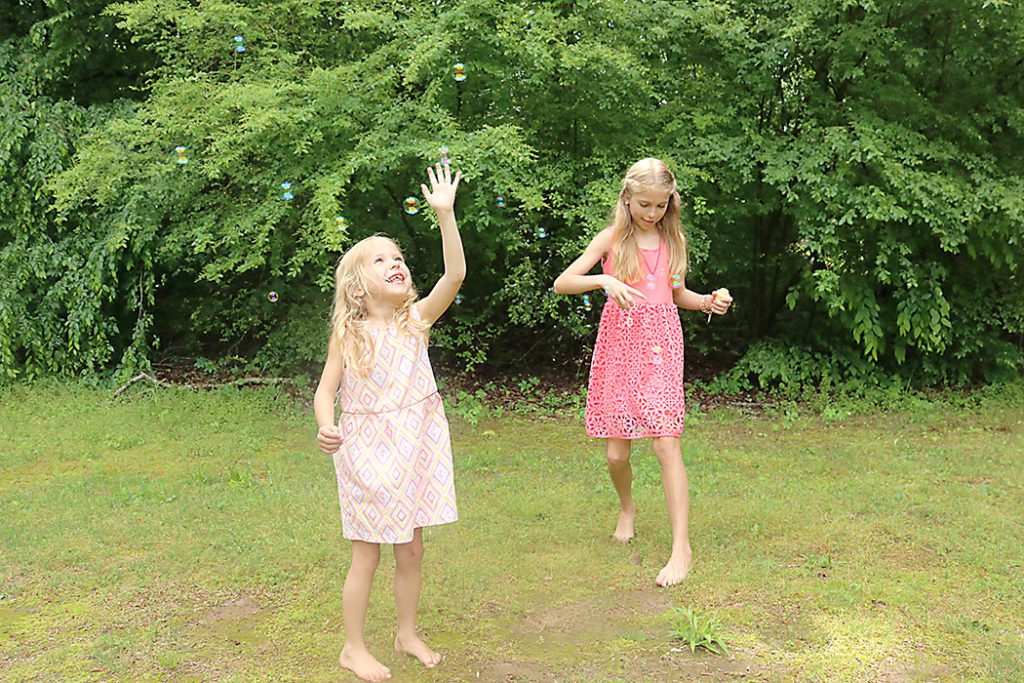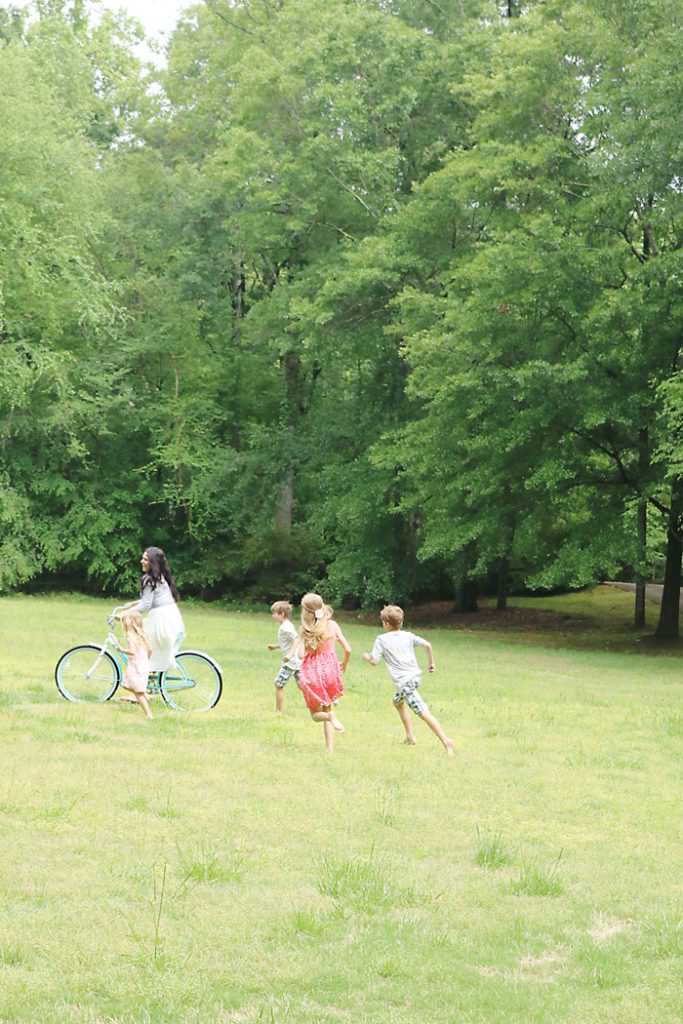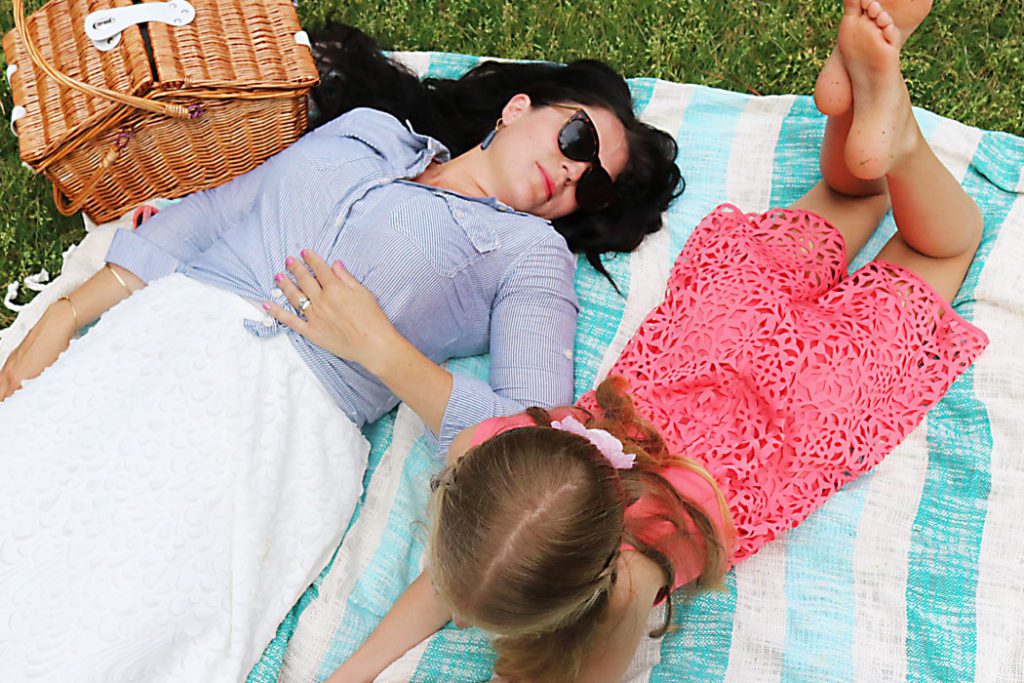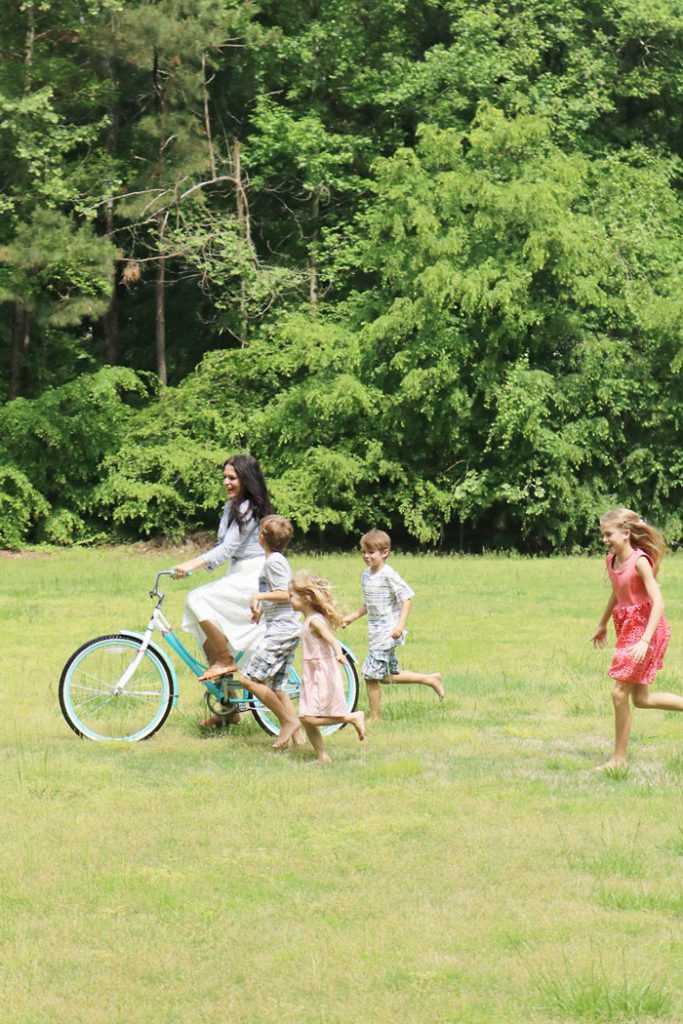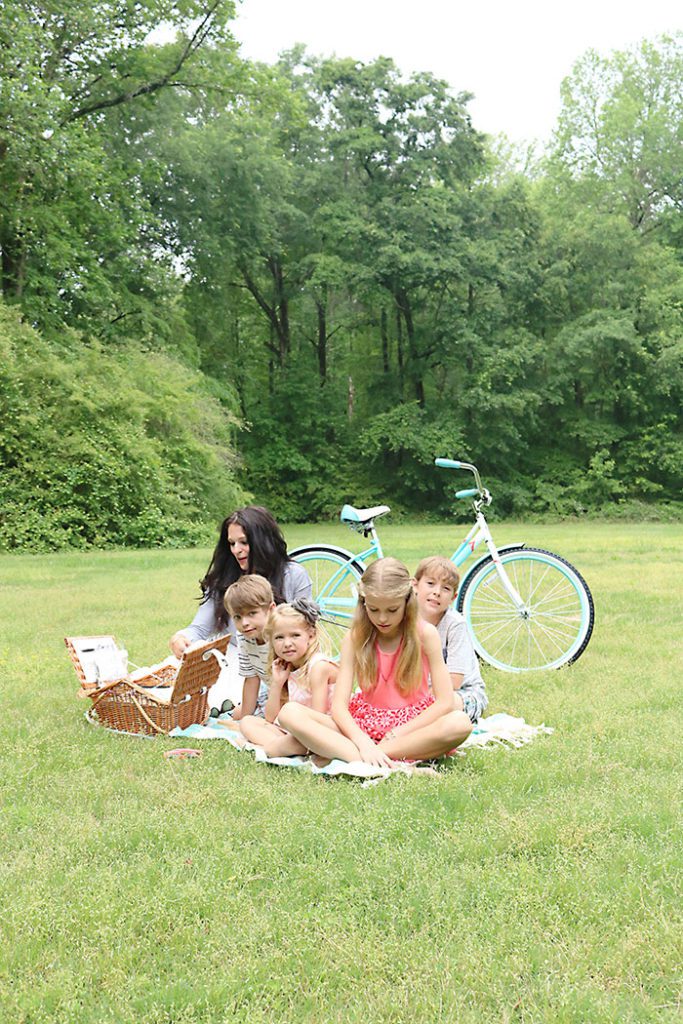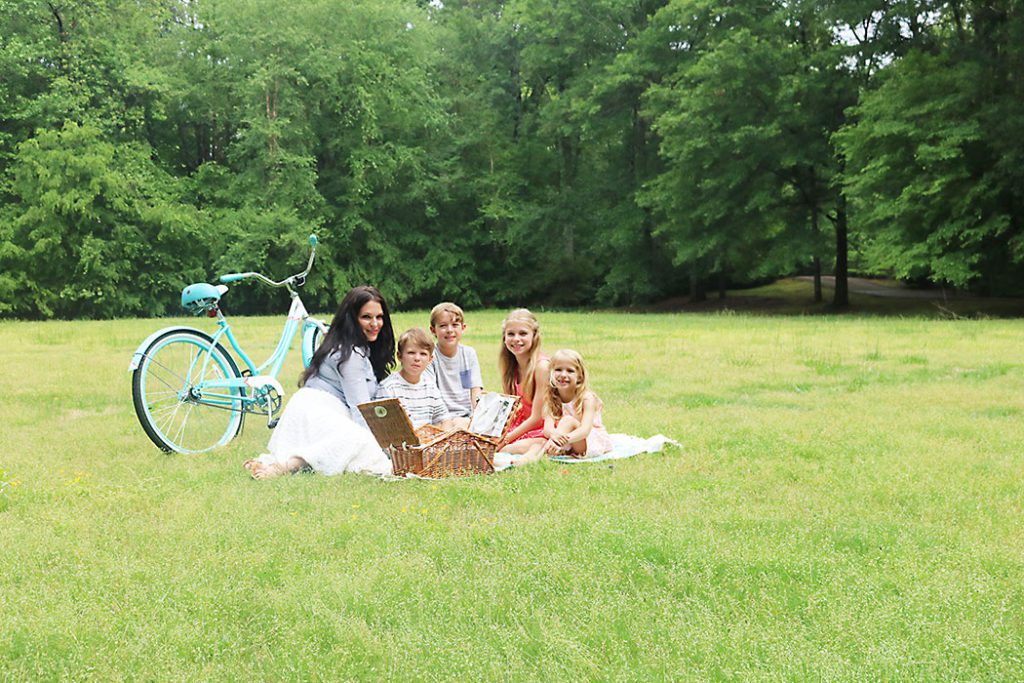 On Me: Skirt (Similar) | Pin-Stripe Button-Up Shirt ( Similar)| Sandals | Earrings | Bracelets |
On the girls: Stella's Dress (Similar) | Chloe's Dress 
Mother's Day Picnic Inspiration
This next weekend is Mother's Day.  A day we recognize important women in our life or recognize one of the most important roles we play as a woman.  Mother's Day is one of my favorite days of the year because my kids make breakfast in bed for me, and I don't have to do the dishes.  Simple things I do every day for them, and it's just so nice to take a break from it all.  Usually on Mother's Day, I request to have a picnic in a picturesque location (remember last year's Mother's Day picnic inspiration?  We might be heading there again this weekend just to see all the beautiful wildflowers.)  Well, this past Sunday we had a late church and the weather was perfect.  A little cloudy, but warm enough for a light lunch outside.  We have this beautiful open field, practically in our backyard.  So we headed there to have lunch.  I brought my cruiser, packed up the picnic basket and blanket and off we went for a pre- mother's day picnic inspiration luncheon.
The best quick picnic lunch is assorted meats, cheeses and crackers.  I also like to bring cracker spreads like fig and cream cheese and herbal.  Fresh berries and grapes are a favorite.  And I always like throw in the picnic basket sparkling juices.  My kids love them.  I also brought lemon curd cheesecake in a jar and those were heavenly and the perfect treat!
If you a planning to head out for a mother's day picnic, don't forget outside play toys!
Here are items for your Mother's Day Picnic Inspiration: