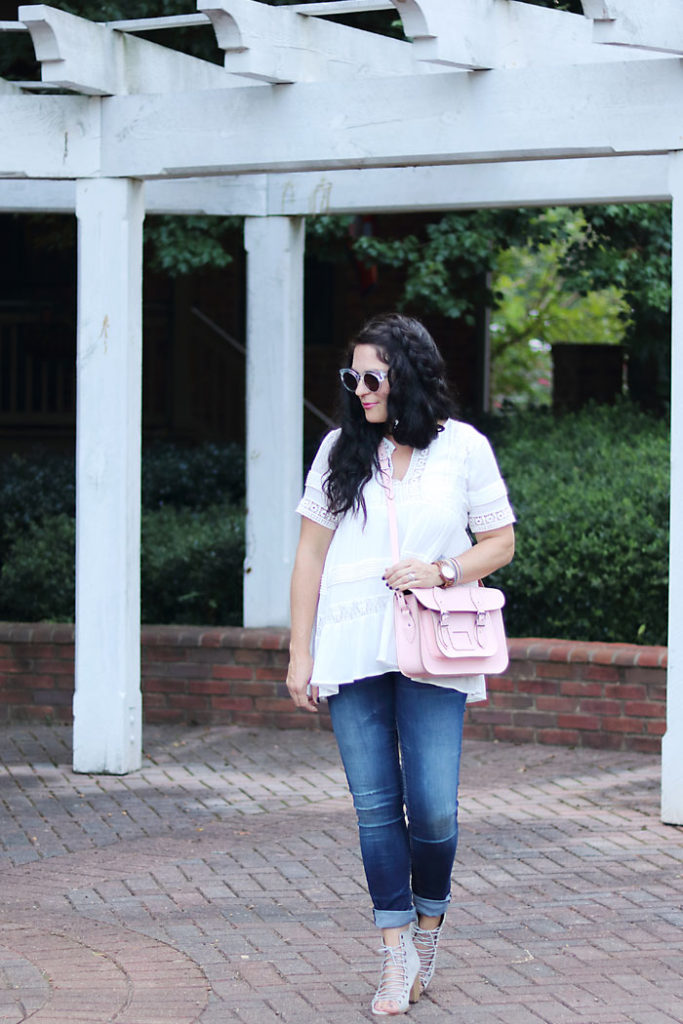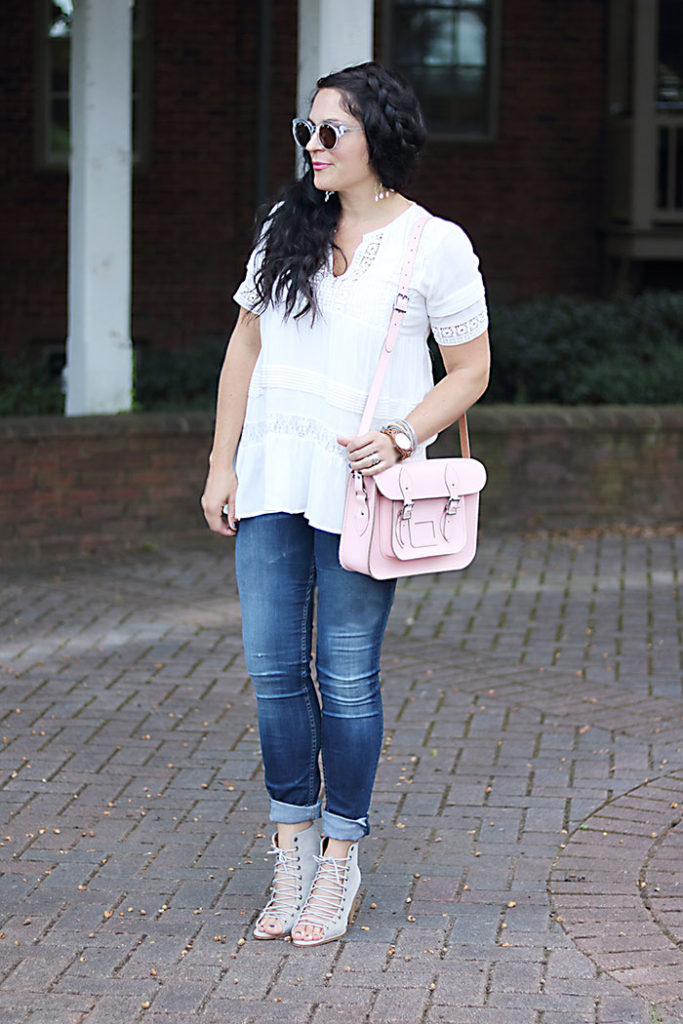 Classic Leather Satchel | Tunic Shirt | Jeans | Shoes (splurge)|DMJ Earrings (similar) | Jord Wooden Watch | Sunglasses | DMJ Wrap Bracelet
Classic Leather Satchel
Every city girl needs a classic leather satchel. Strolling along a city's historic buildings and leafy walkways, a double buckle and cross-body satchel is the understated elegance to street chic styling. This pink leather satchel from The Leather Satchel Co. is a great because it's perfect to holding all of my little necessities and still large enough to carry an iPad, phone and books. The Leather Satchel Co. bags are British made and designed after the traditional style of Oxford and Cambridge schools. It's hard to beat a beautiful looking leather satchel on a gorgeous day, and it's an item that I'd recommend to any aspiring fashionista. However, when you have an item like this, you'll want to make sure that it stays in great condition at all times, which is why you might want to consider investing in an item such as a leather conditioner, as this could help your satchel look as fresh as it did the first time you wore it EVERY time you wear it.
I styled my classic leather satchel with this tiered lace tunic that I'm obsessed with because it's a perfect fit, flirty and fun. If you follow along with me, you might notice that I often wear these laced up heels (on sale over at Copper Theory , splurge found here) because they are comfortable to walk in and have a vintage but modern look. They are also a great transitional shoe from summer to fall–perfect to wear with a skirt or jeans.
I think I am ready for fall season with my pink classic leather satchel! I do a lot of volunteering at my children's school so the satchel has come in quite handy carrying projects ideas. I guess you can say it's my perfect back-to-school tote!
Thanks for stopping by and following along!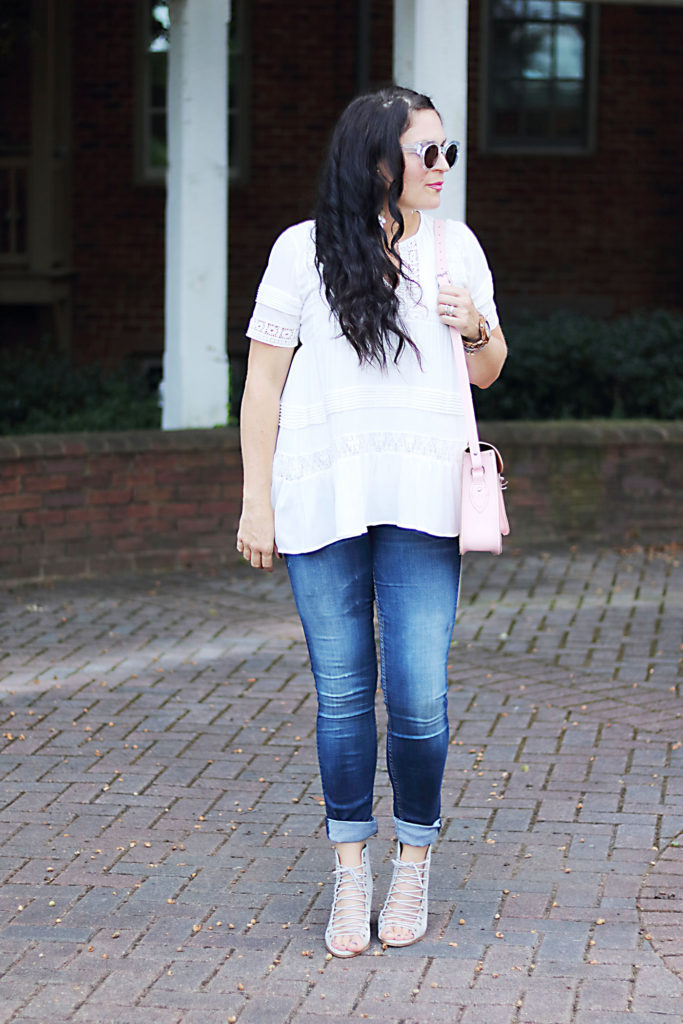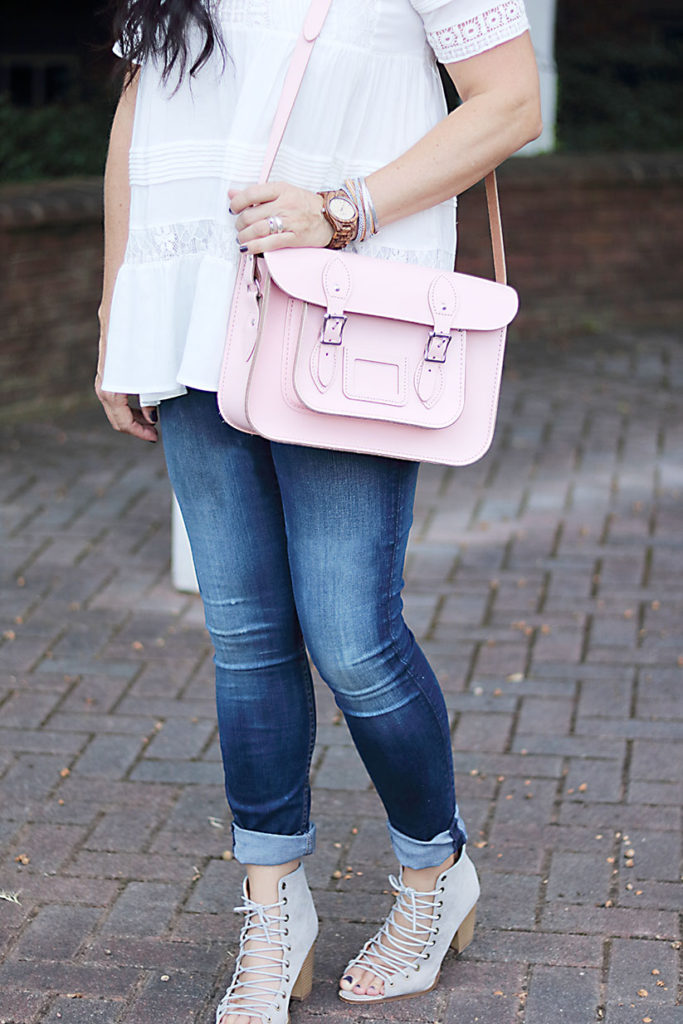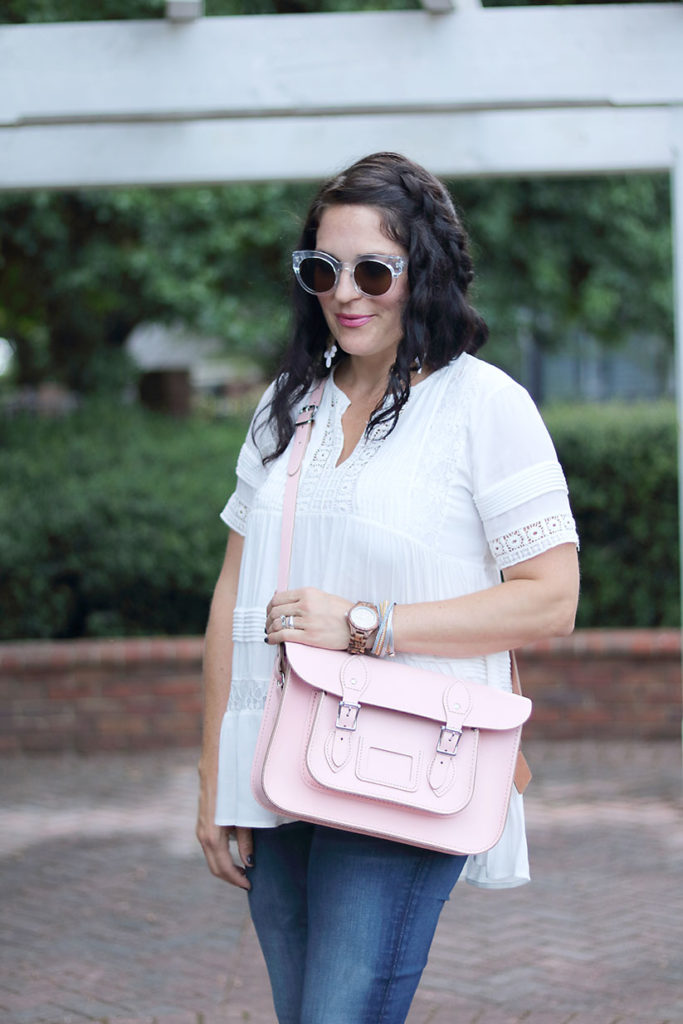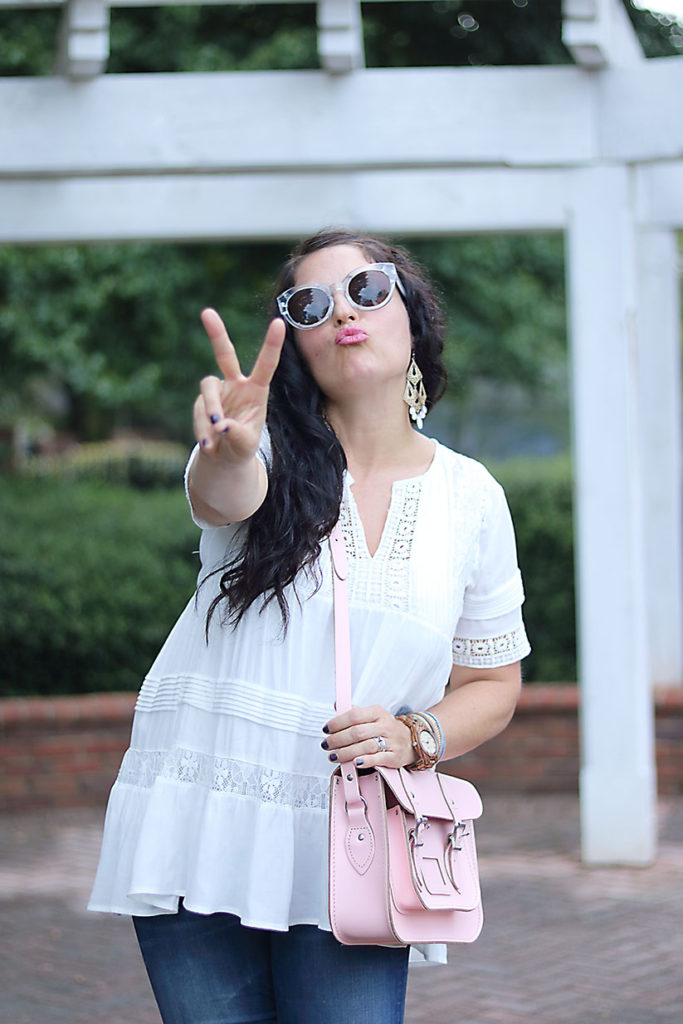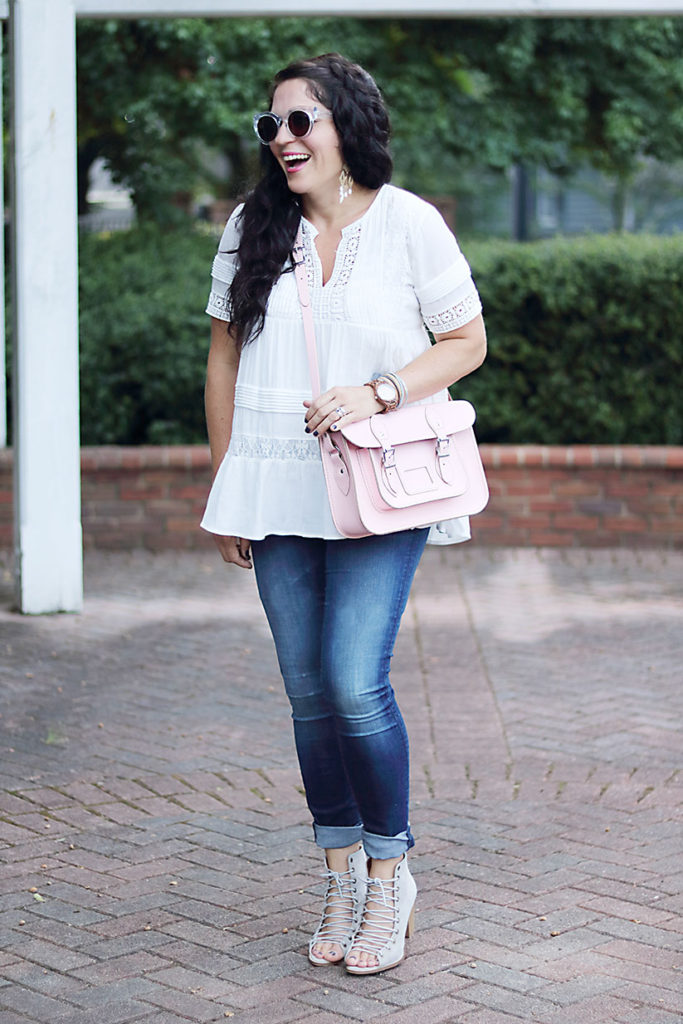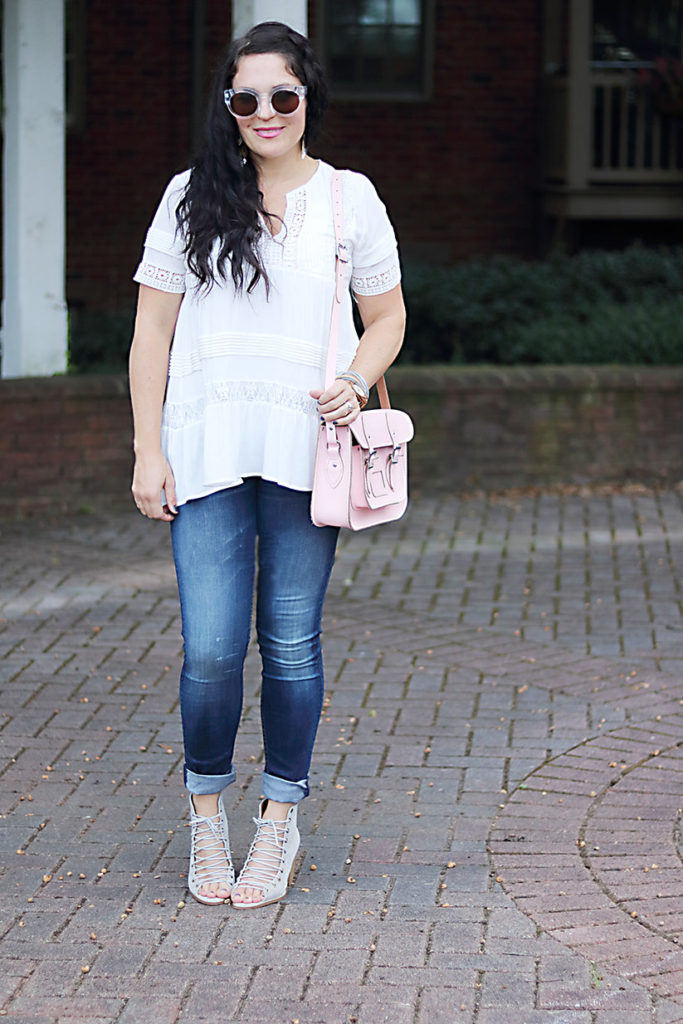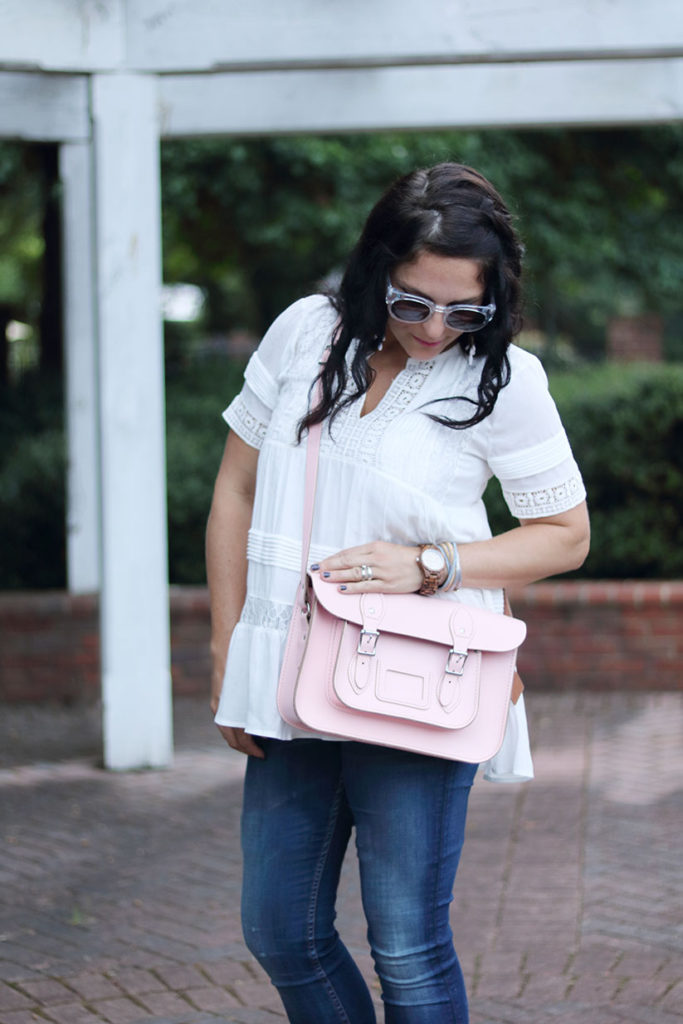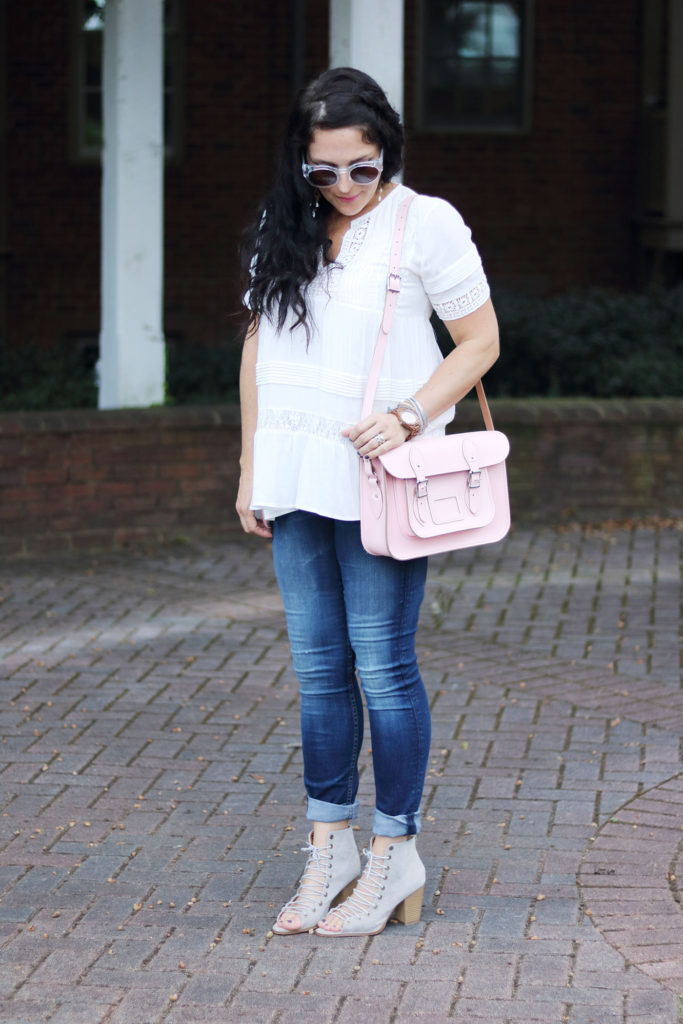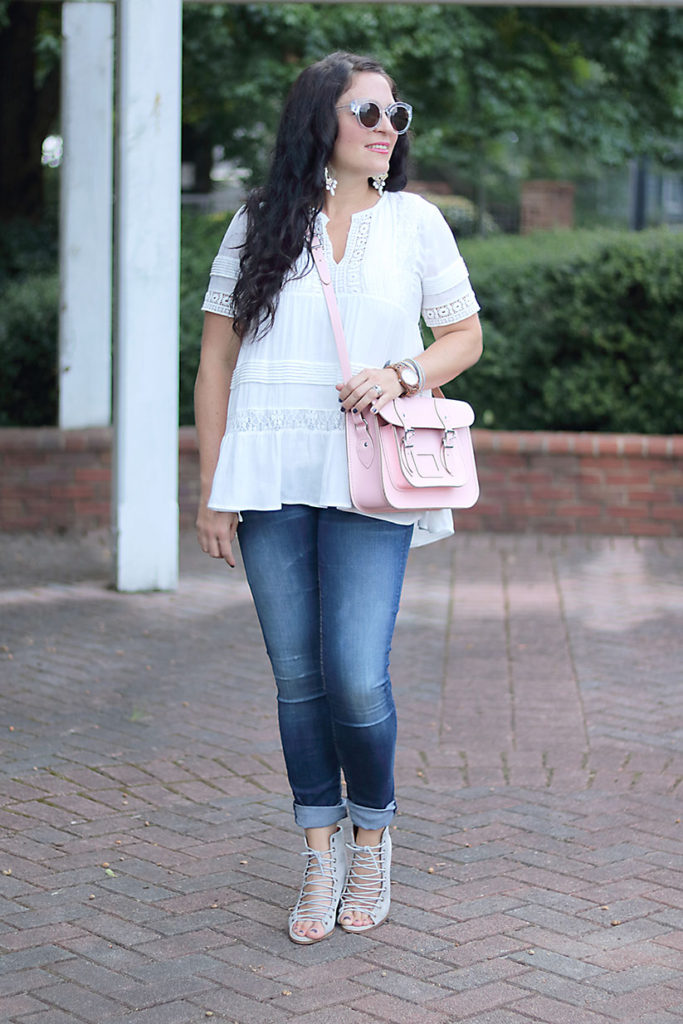 SHOP the Classic Leather Satchel Post: