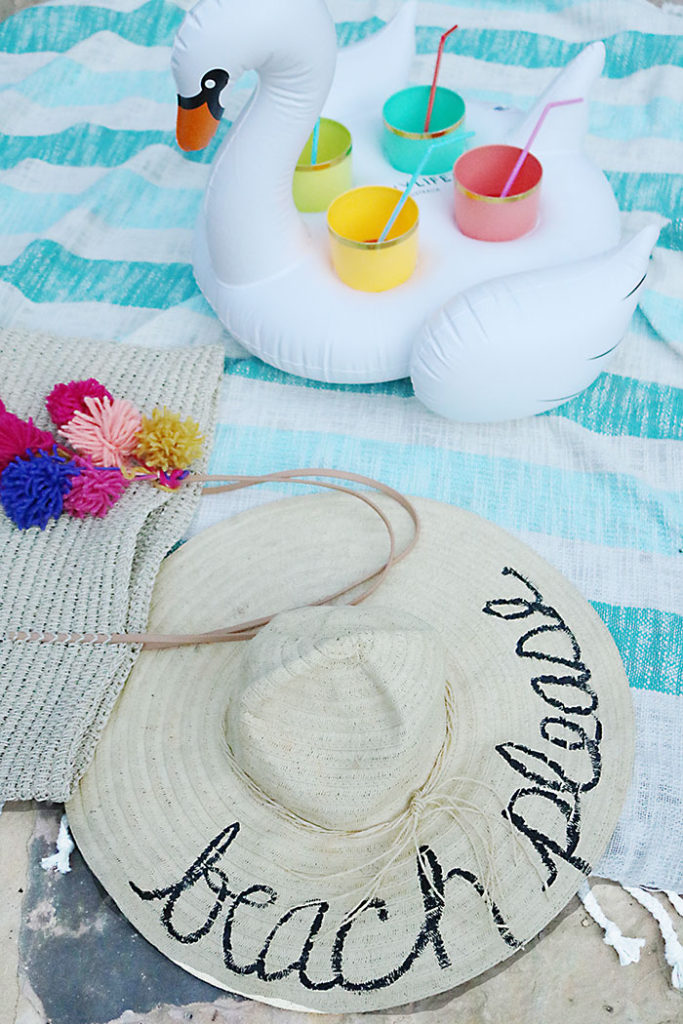 SHOP the post:


DIY Word Script Beach Hat
Summer is coming to an end, but before it does I wanted to squeeze in this last summer craft project: DIY word script beach hat. I love the look of these word script beach hats, so I thought why not make a simple version of it. There are definitely more beach days in the near future for me so the phrase is perfect. Also, we live close to some of the best beaches…but still so far away so I am always yearning for the beach. This craft would be perfect to make for a girls weekend (similar beach hats for all your girlfriends) or a honeymoon (mr. and mrs. or the new last name for the bride) or a party favor for a bridal shower. I painted the words, but if you are good on the sewing machine or know how to embroidery, this would be a simple stitch project! I have a lot of old straw beach hats, so I just used an old one but I linked one below to craft it up. Also for more detail glue on a black ribbon around the hat base.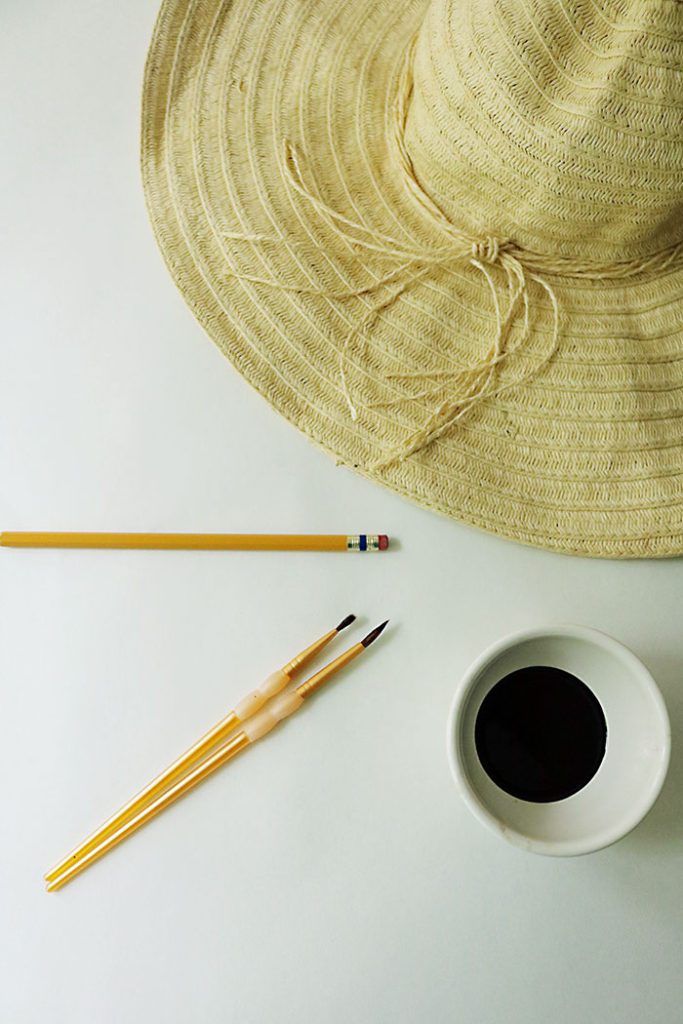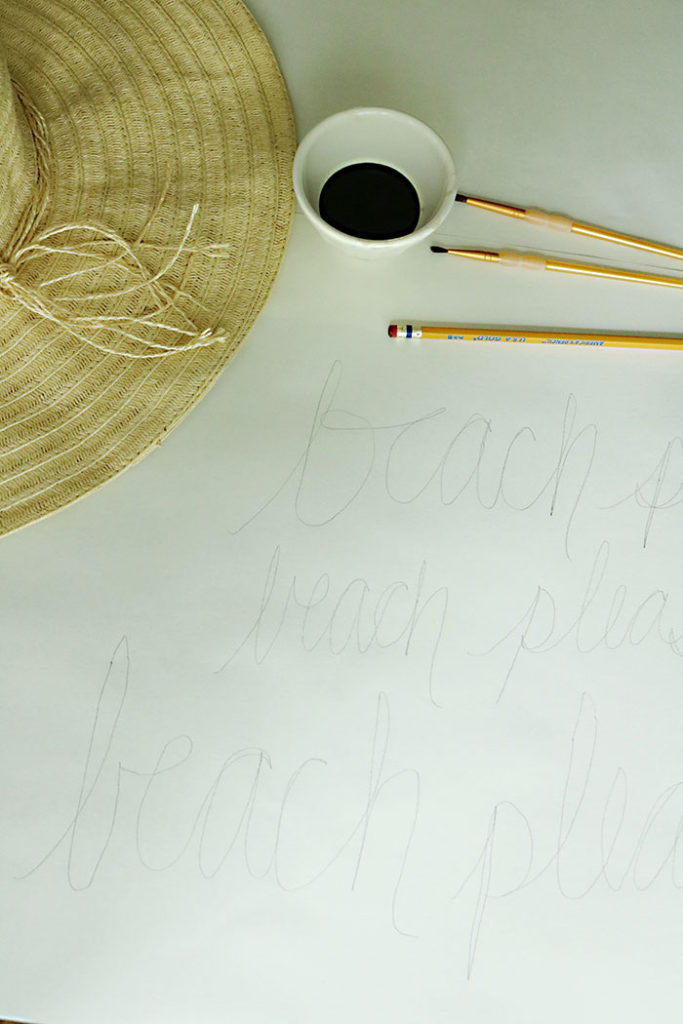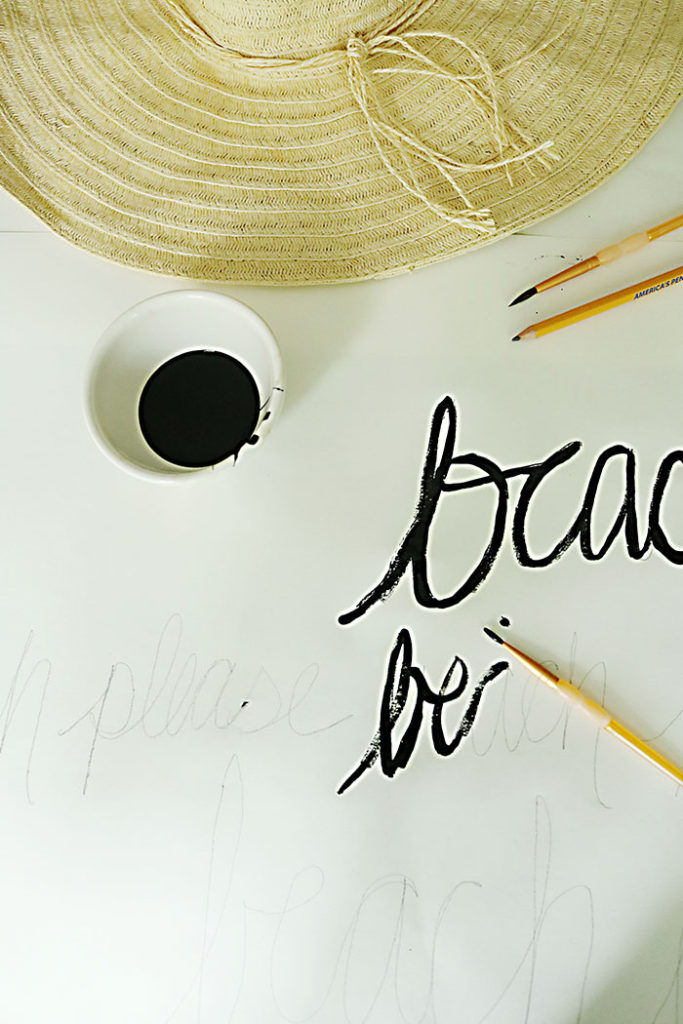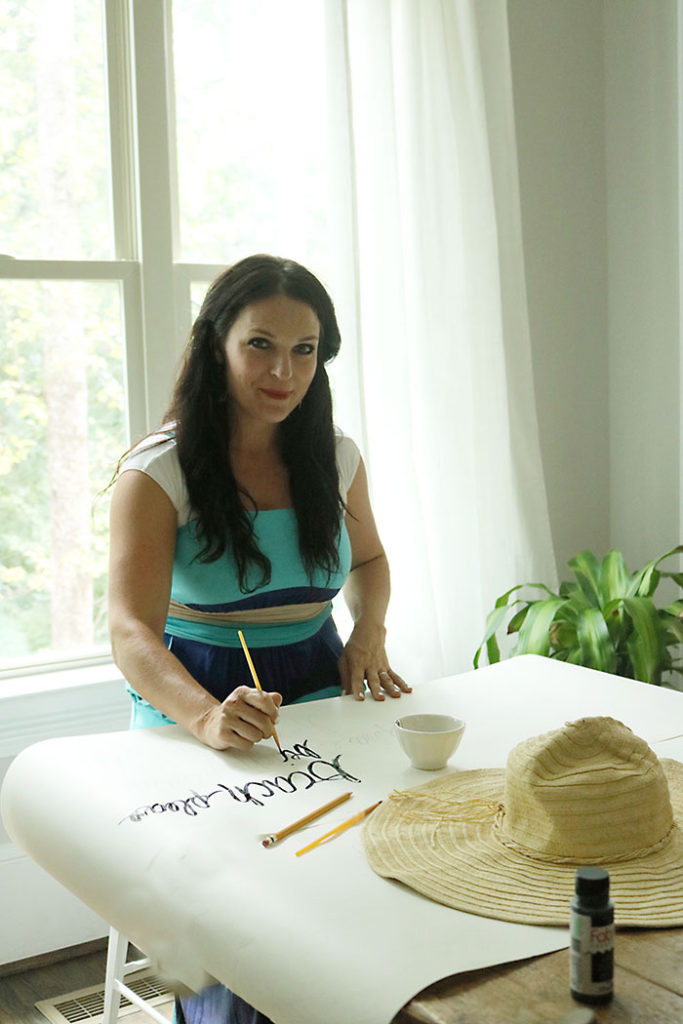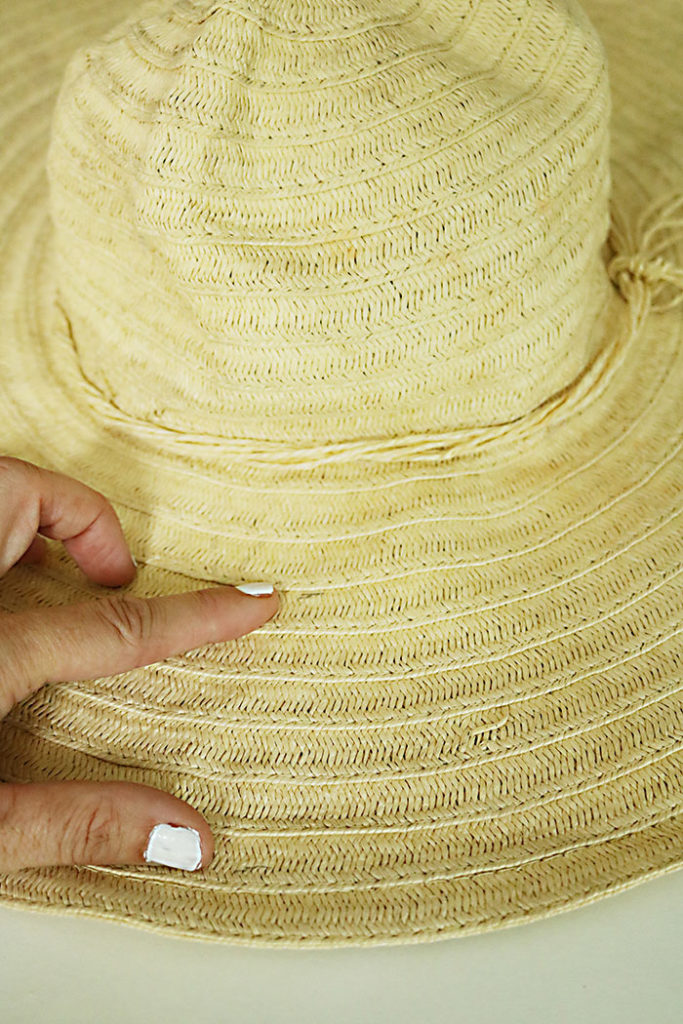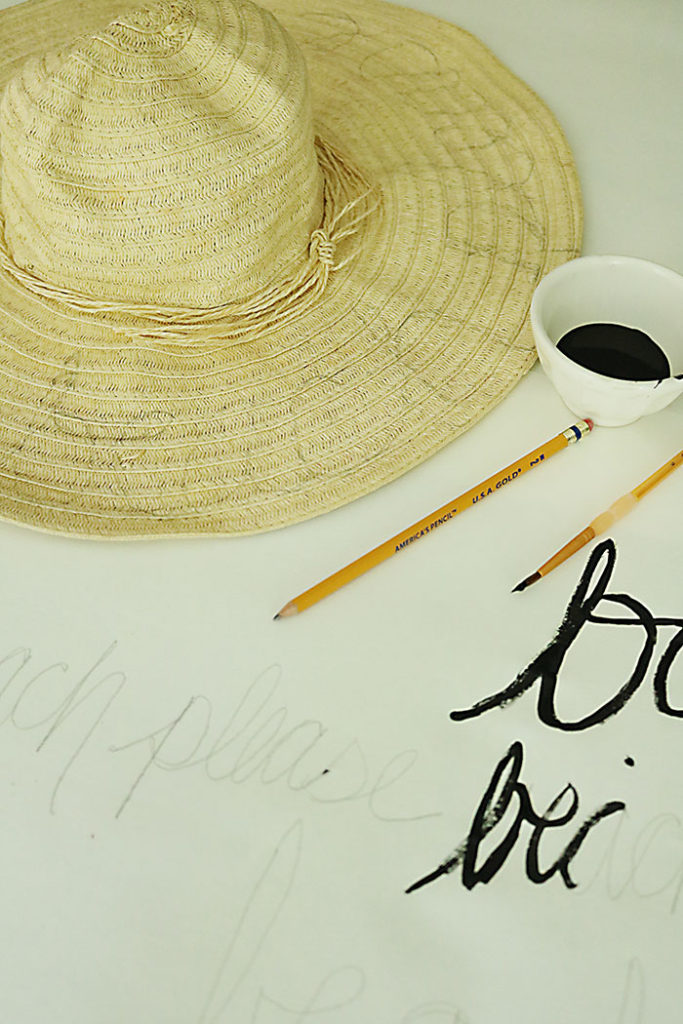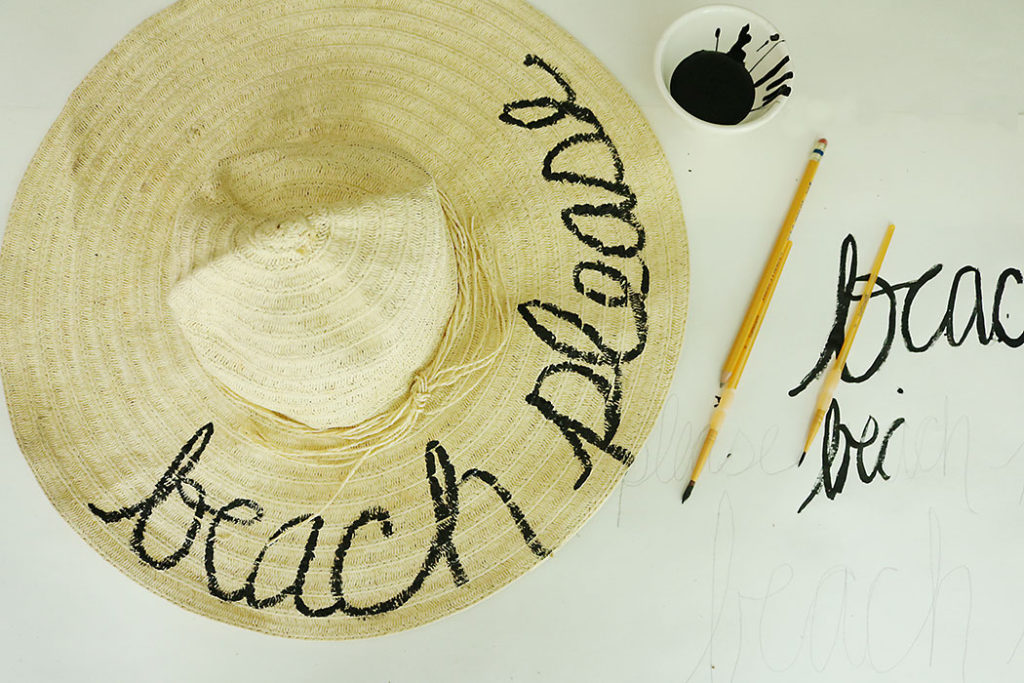 DIY Word Script Beach Hat
pencil
paper
thin tip paintbrush
Instructions: Cover your work space. I used kraft paper for protection, which was great because I also used it to practice my font script. Figure out what phrase you want to say. I would suggest to keep it to four words or less. Practice your writing style on paper with a pencil. Think about spacing and height of the letters to the rim of the hat. Paint the letters so you can also get an idea of composition. Remember that paint will look a little more organic and raw when painted on a rough surface. I actually like that look but if you want something more even and smooth, then I would suggest using a paint pen or a thick sharpie marker (oil based). Once you are satisfied with your practice writing, then using a pencil write your phrase on the rim of the hat. As far as spacing, I used an imaginary line as the half way point to begin writing my phrase. I also used the hat stitches as my guide rule for the height of my letters. Then I painted the hat. Let it dry for 24 hours. And then enjoy! It was a quick project and I'm excited to wear it at the beach. In the meantime, I'm going to enjoy it when hanging out in my backyard.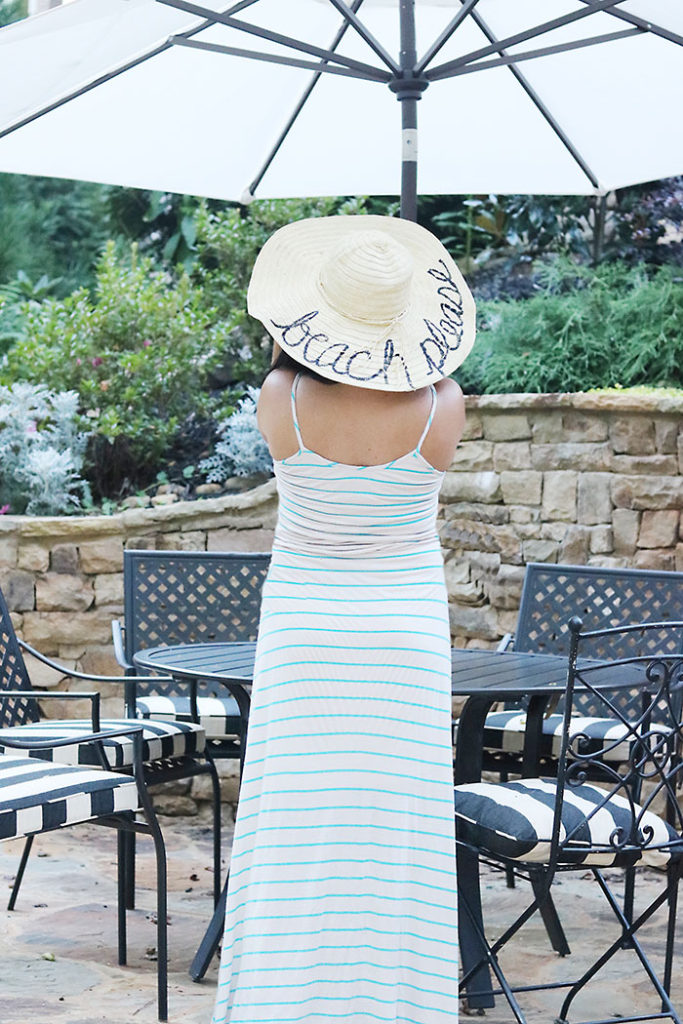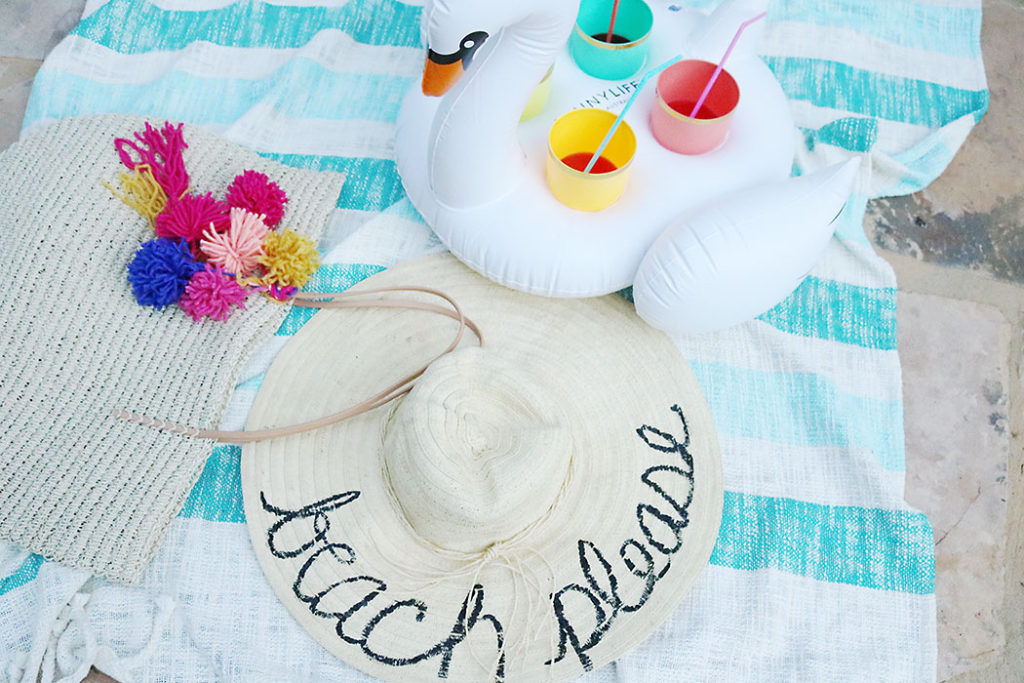 Here are some other hat options: