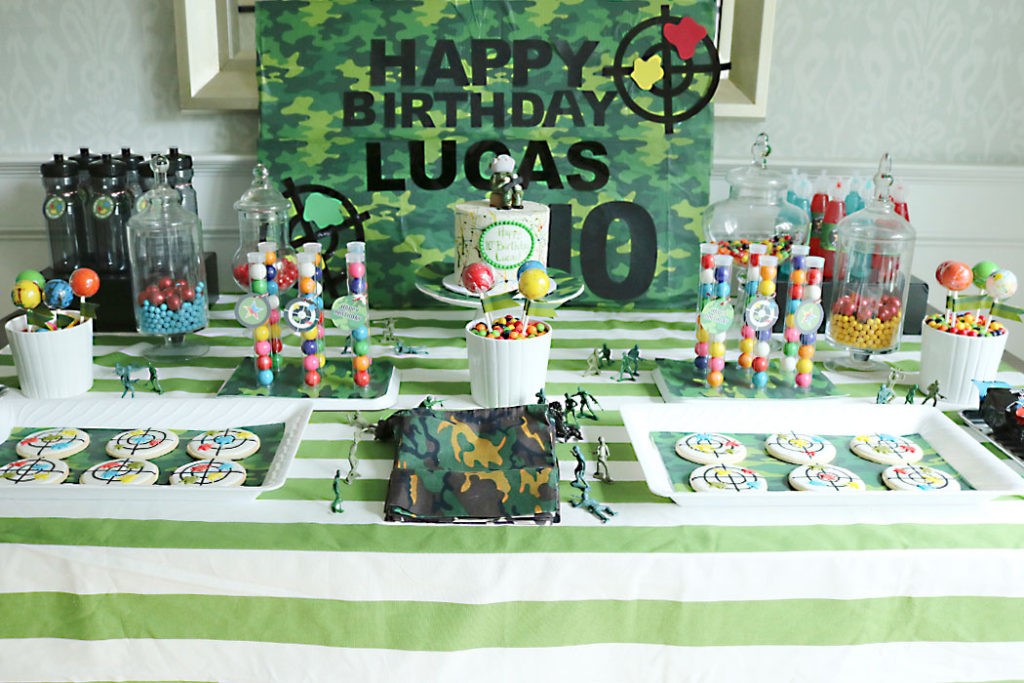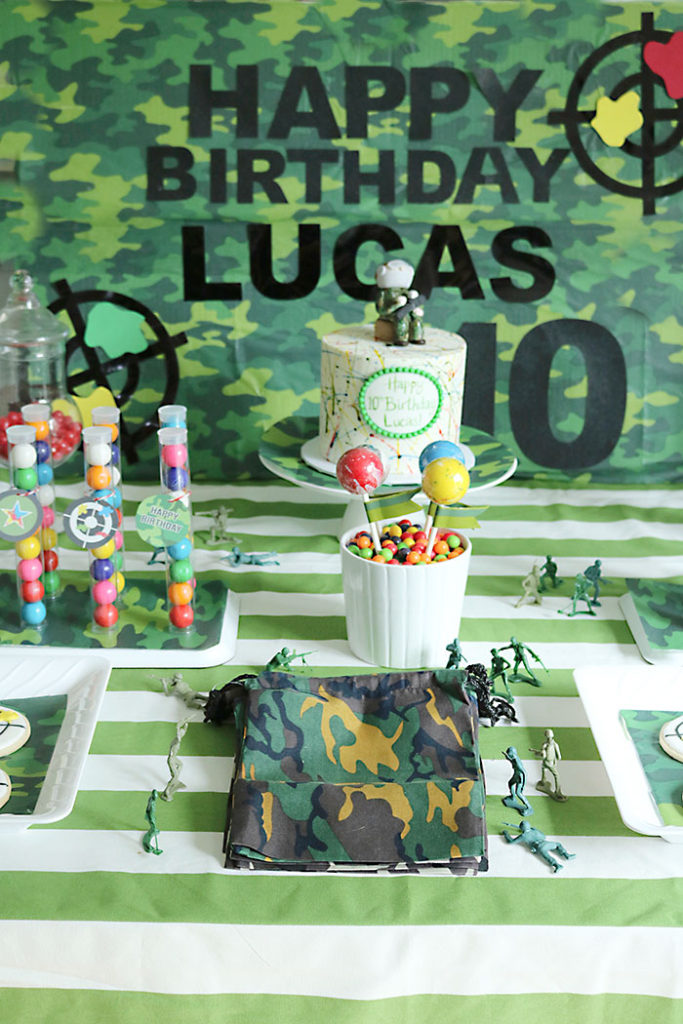 Paintball Birthday Party
We recently celebrated my son Lucas's 10th birthday party! How quickly time has gone by! No more cute, baby boy parties, he wanted a real paintball birthday party. Boys at this age have so much energy, so I knew I needed to find a paintball venue to host the party. His paintball birthday party was so fun! I really like actually hosting boy birthday parties because the guests get so into the party and the theme.
We held the paintball birthday party on a Saturday and the party took up most of the day, but the boys had a blast! The party guests were dropped off at my house, and my husband and I transported the kids to the paintball venue. My husband has done paint-balling in the past on his Prague stag do many years ago! At the paintball venue, they were equipped with paintball mask, gun and paint balls. This time around though my husband was absolutely convinced that he had the best paintball gun and was going to win! Anyway, I bought two different colors of bandanas for the kids to wear and break up into two teams. They wore the handkerchief around their neck for protection also from the paint balls. I also gave each guest their own labeled water bottle and made sure they had plenty of water and Gatorade, which I brought to the paintball venue. There at the venue, we had pizza and snacks. So the kids were playing and eating the entire time. At the paintball venue, they played different obstacle courses. Paintball can be dangerous if players are careless, but the venue was great with the kids making sure they were protected the whole time. Also I requested that they played with low-impact paintballs so when they got hit it didn't hurt. After playing paintball, we came back to my house and had cake and the kids got to fill their party bags with the candy and Personalized Party Favors and gifts on the paintball birthday party table. I wanted to get a bouncy castle from somewhere like Junglejumps.com but I didn't think it fit the theme, plus if one of the children shot it with paintball gun there would be trouble.
I listed all the resources below the pictures for the paintball birthday party.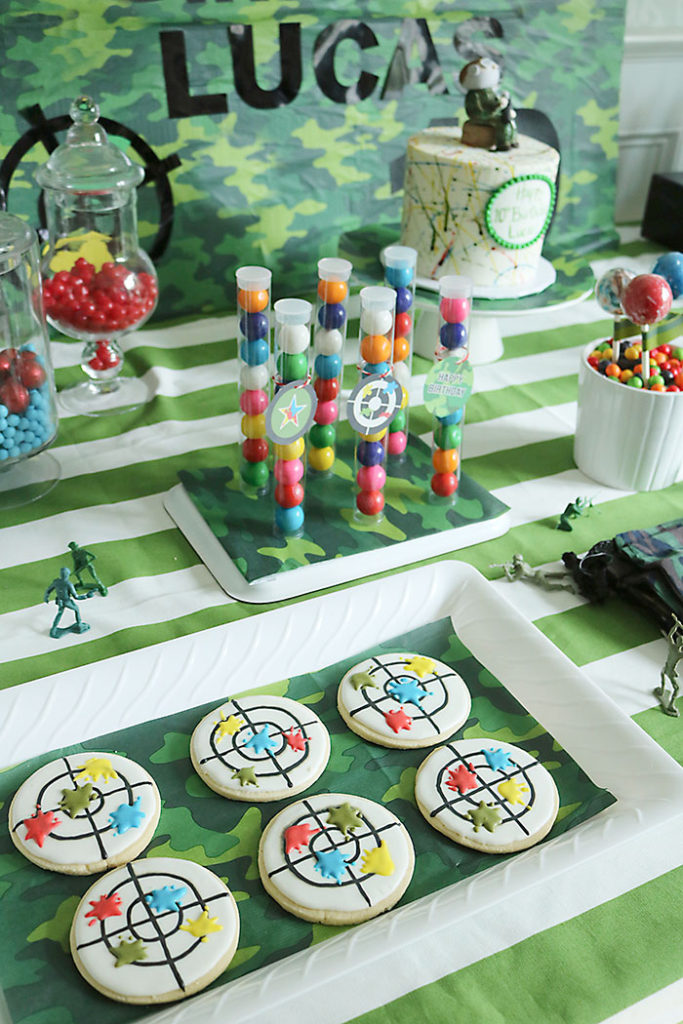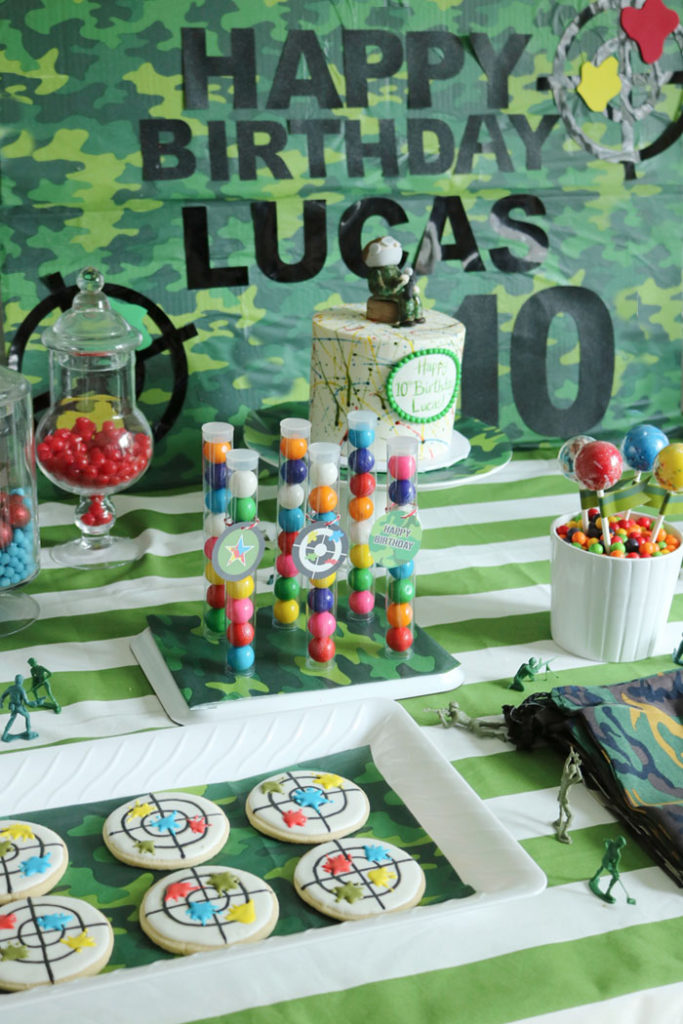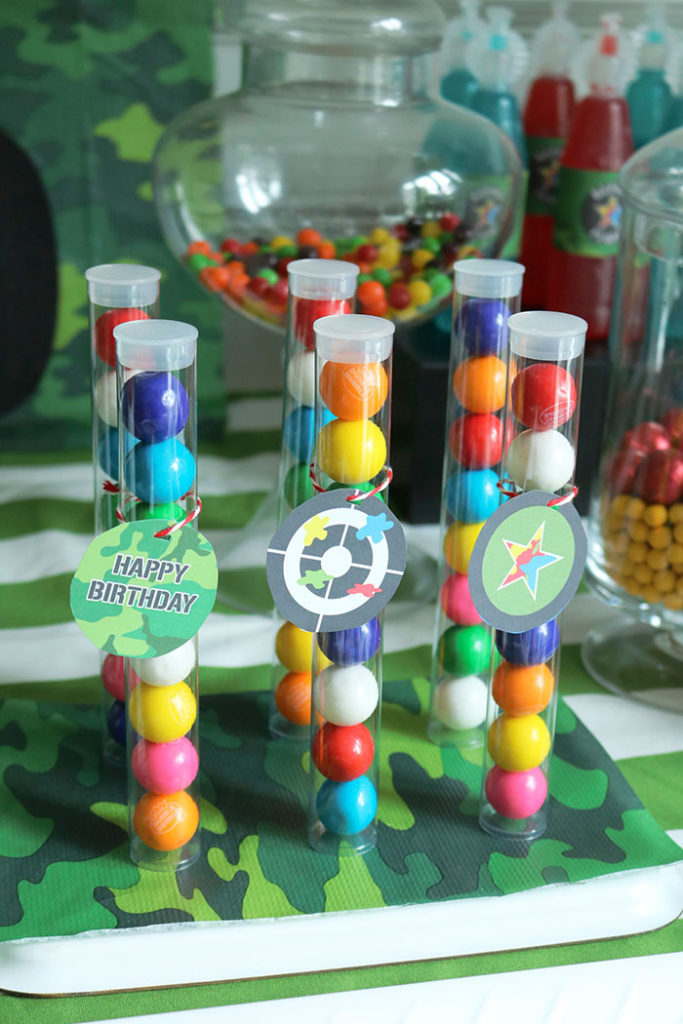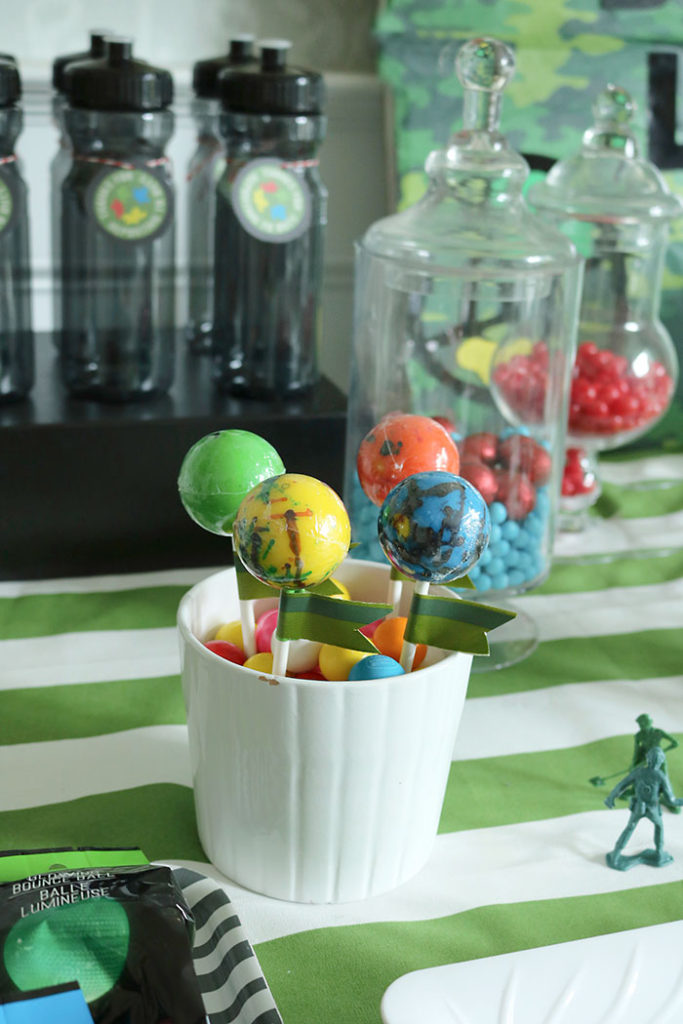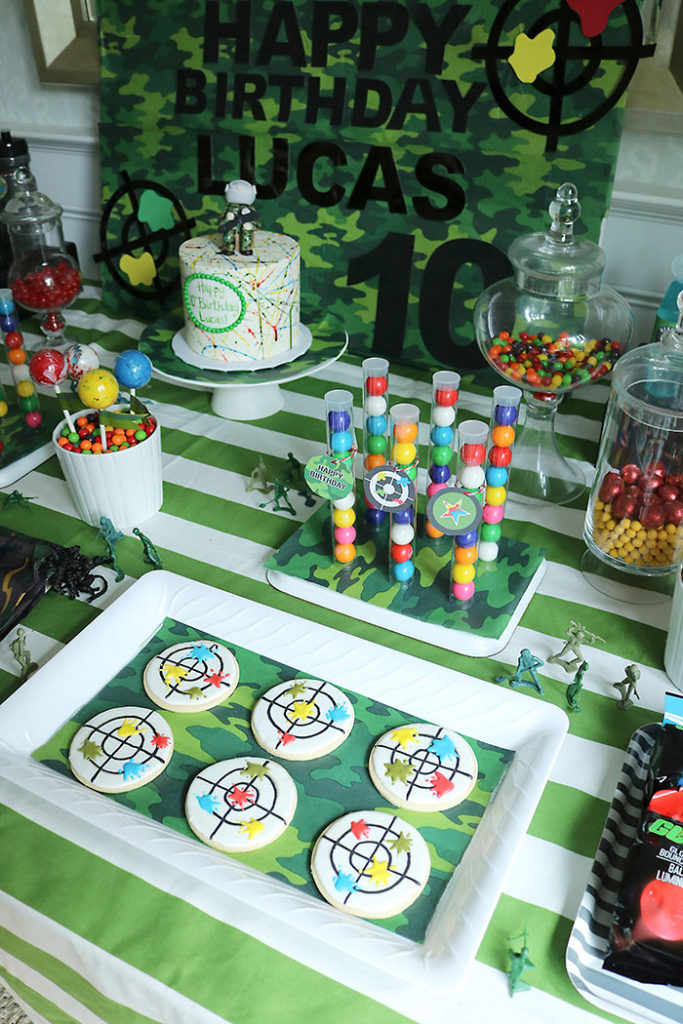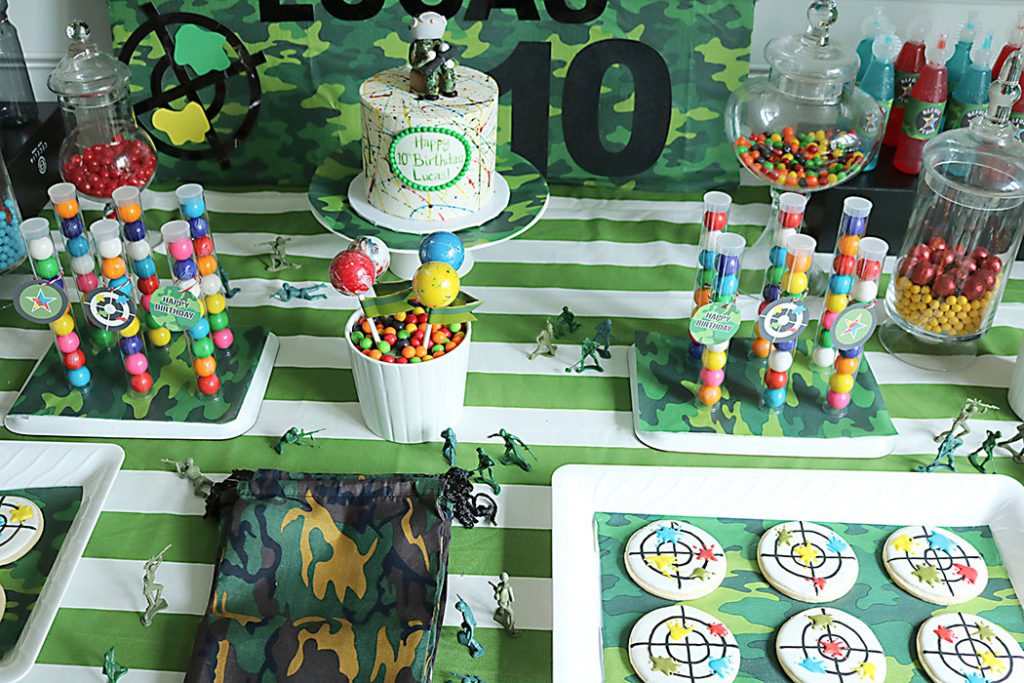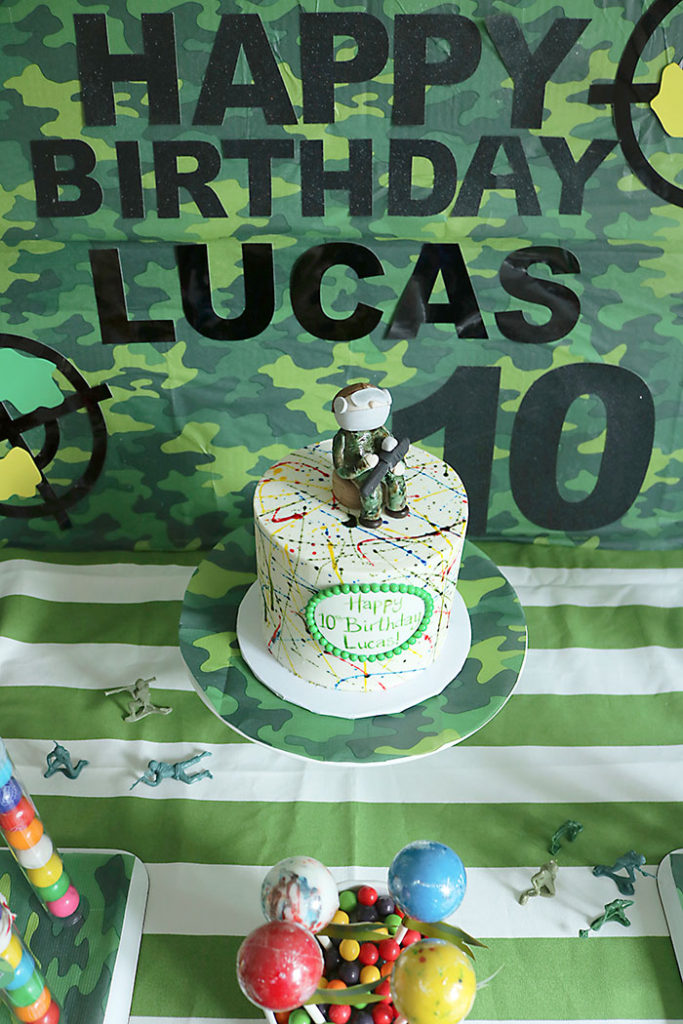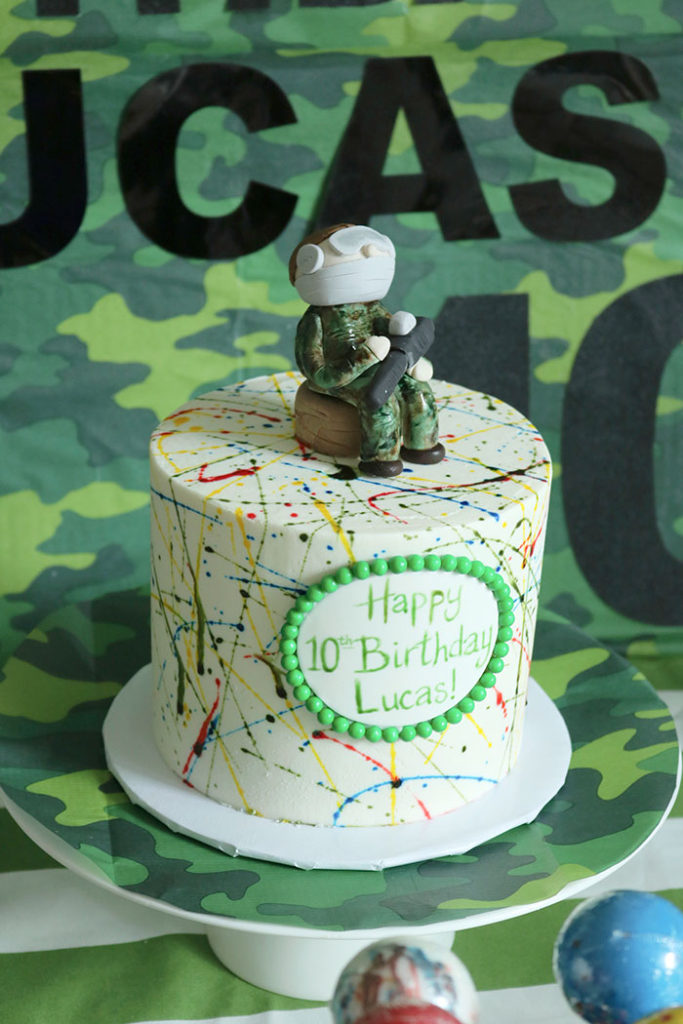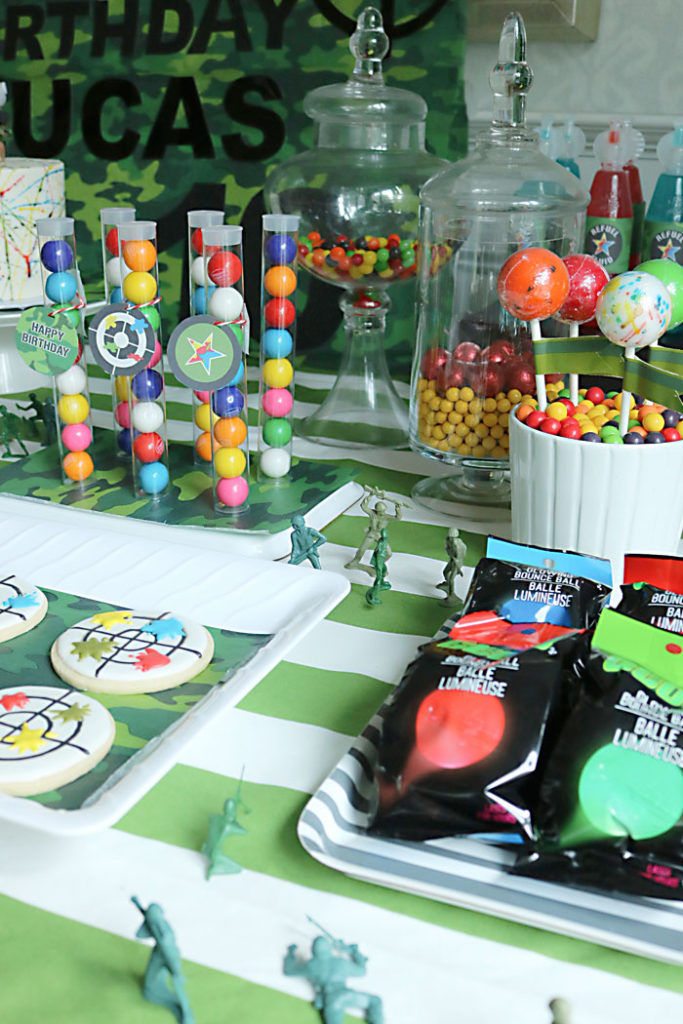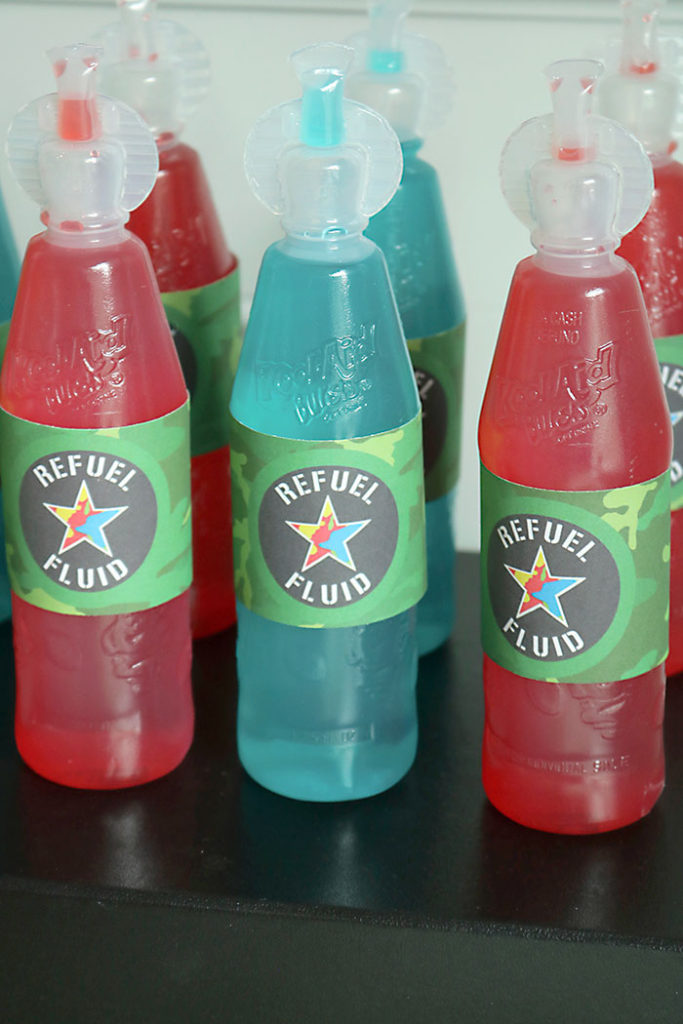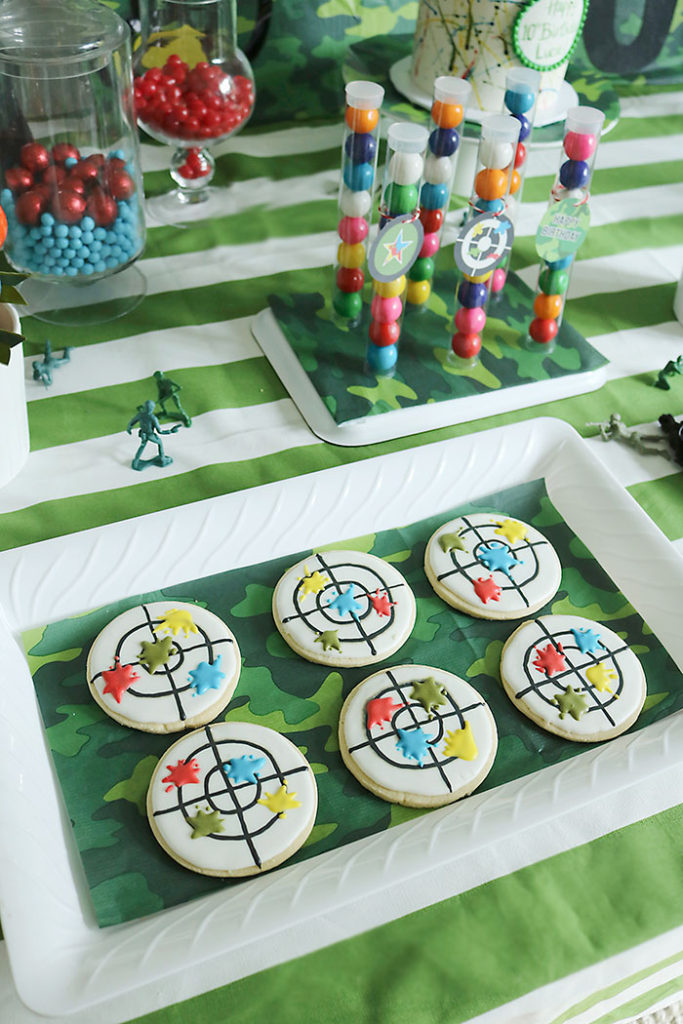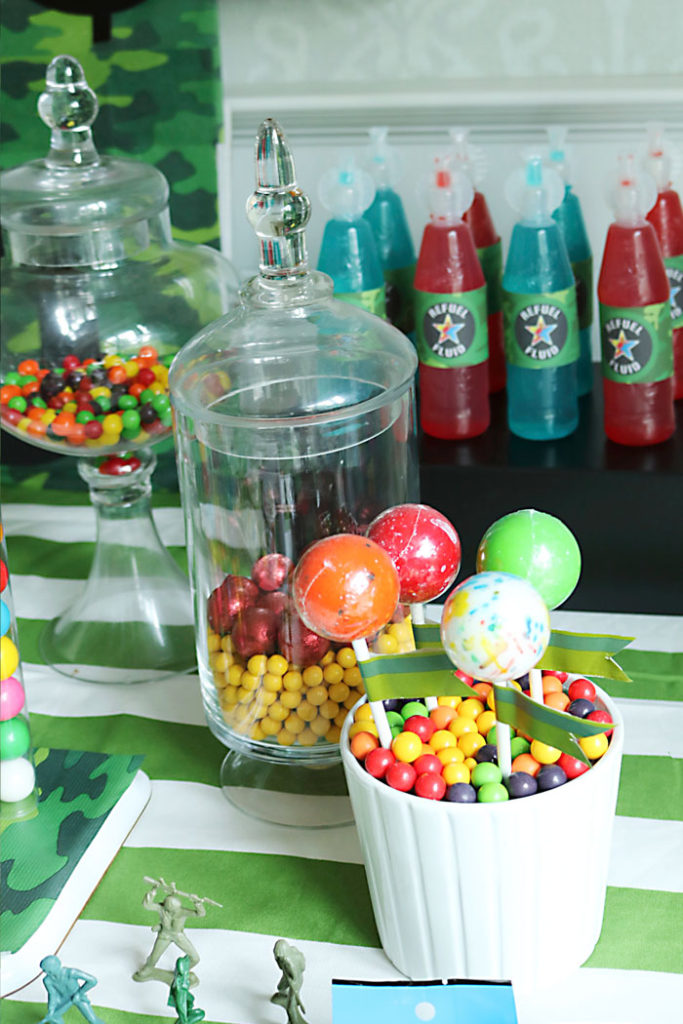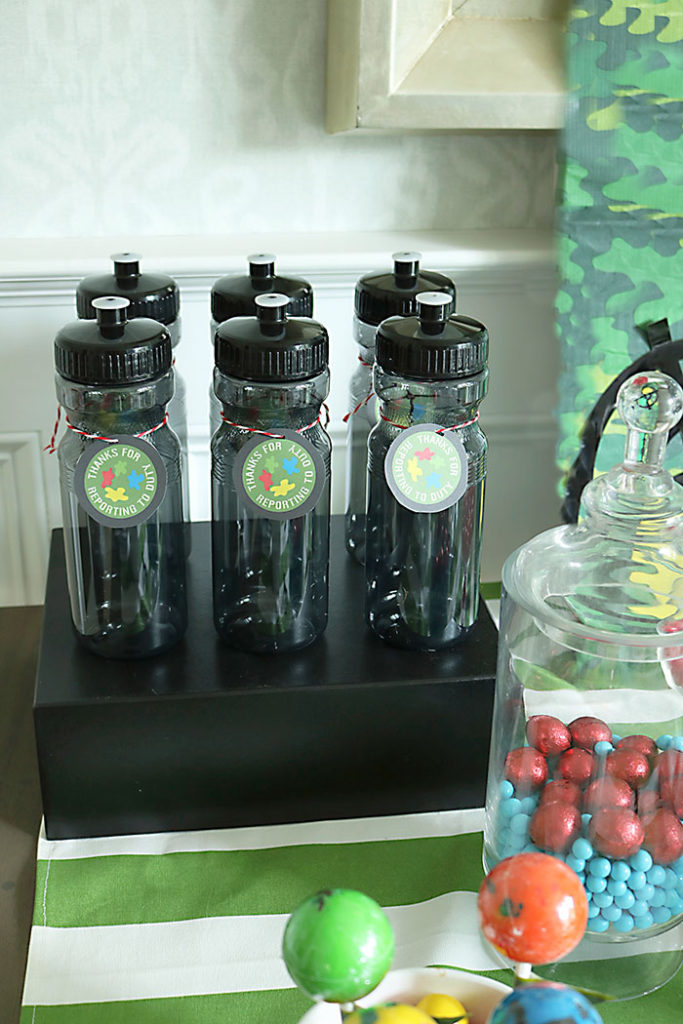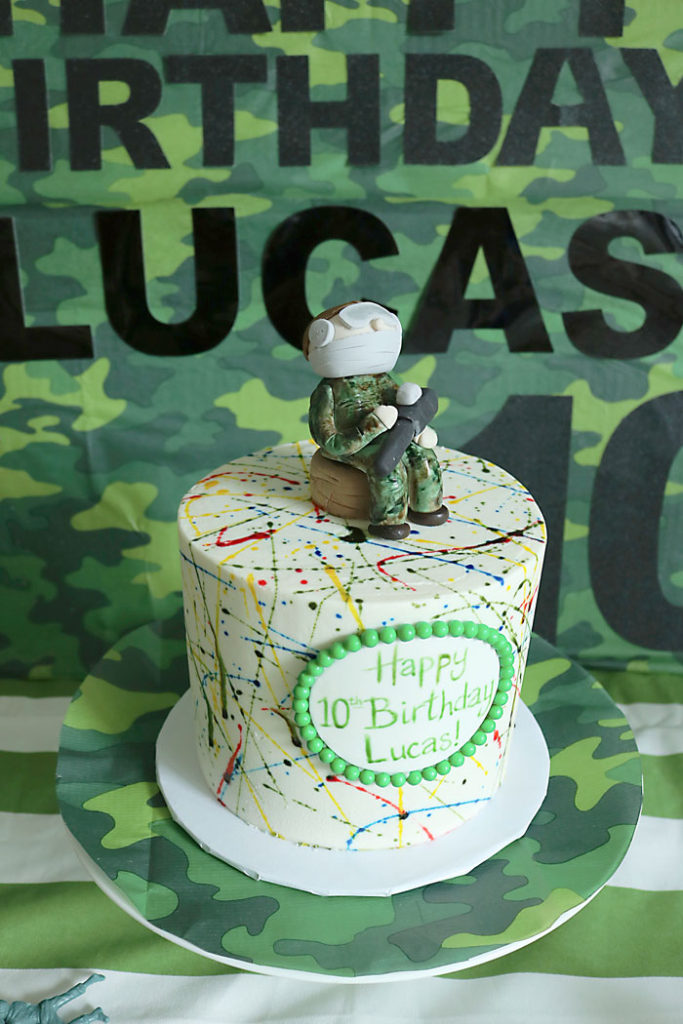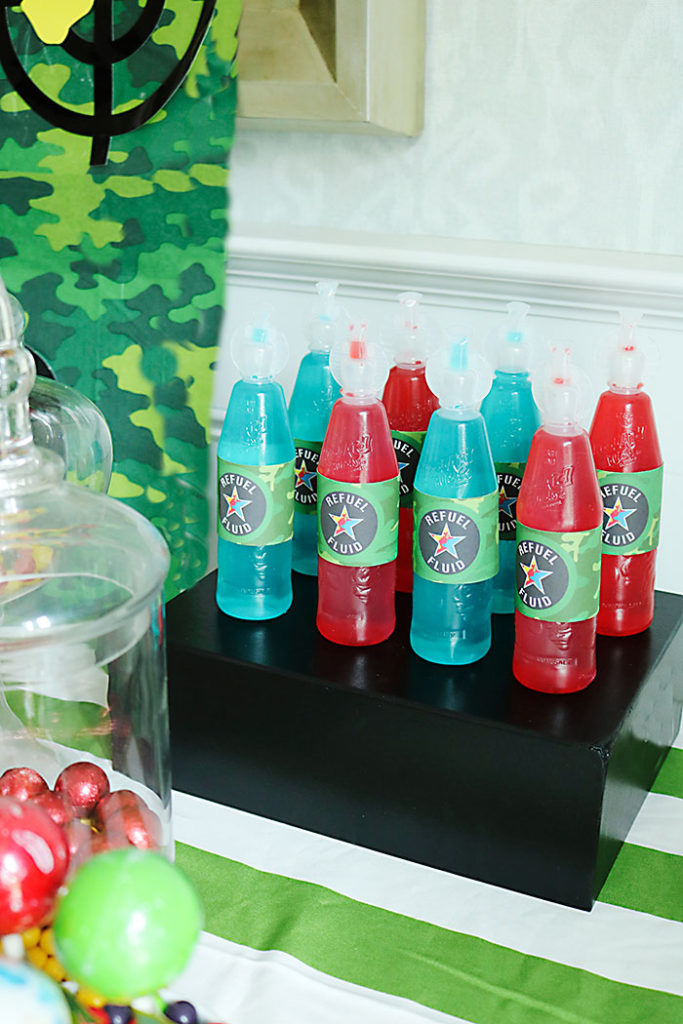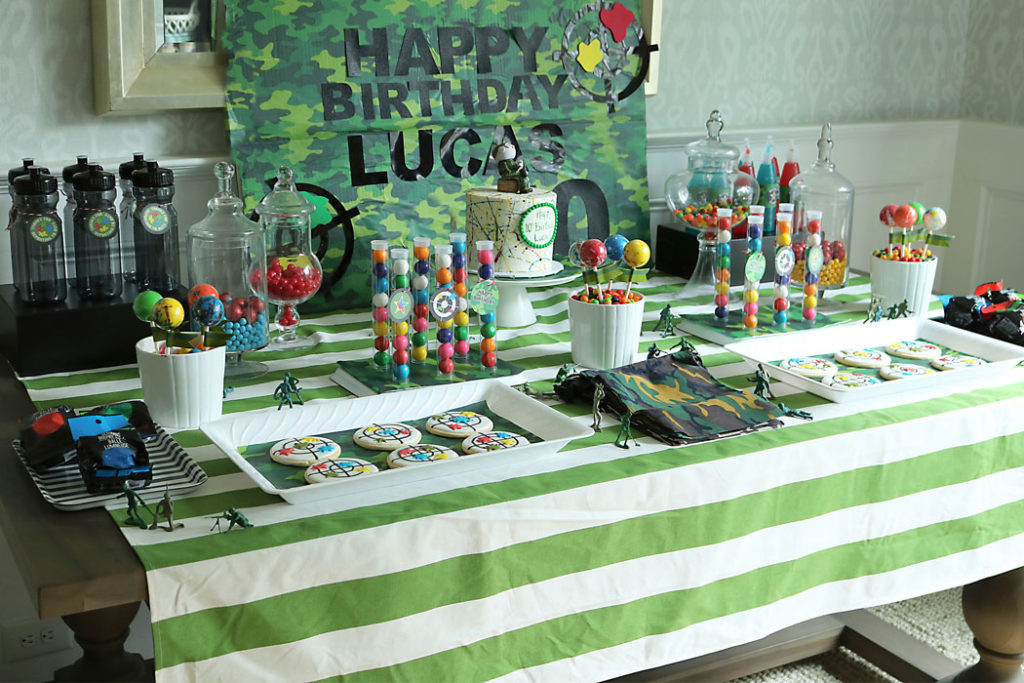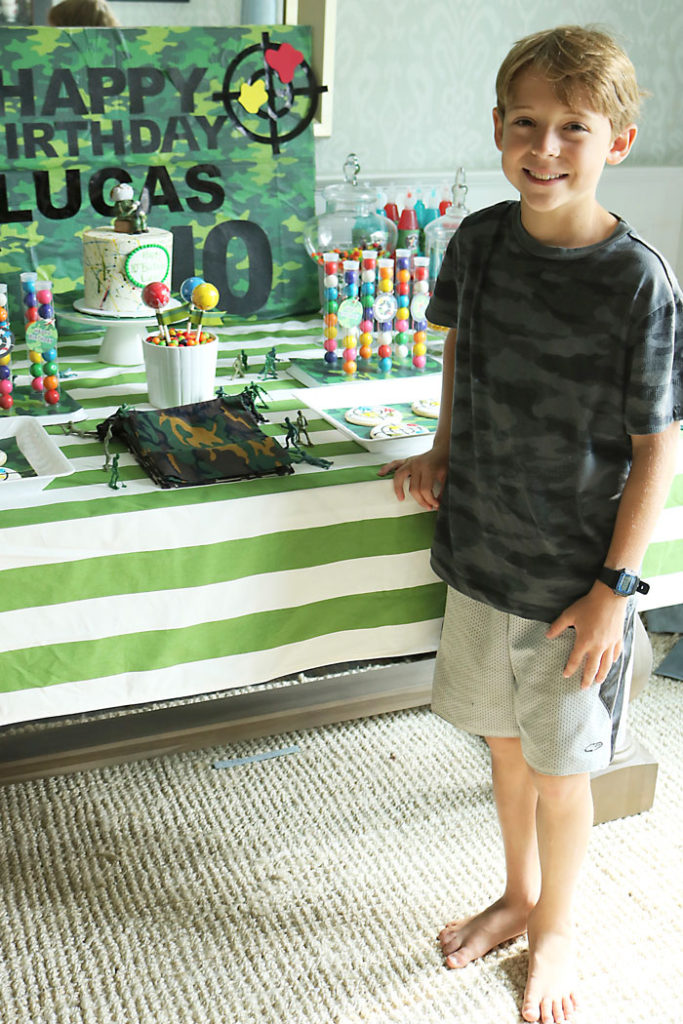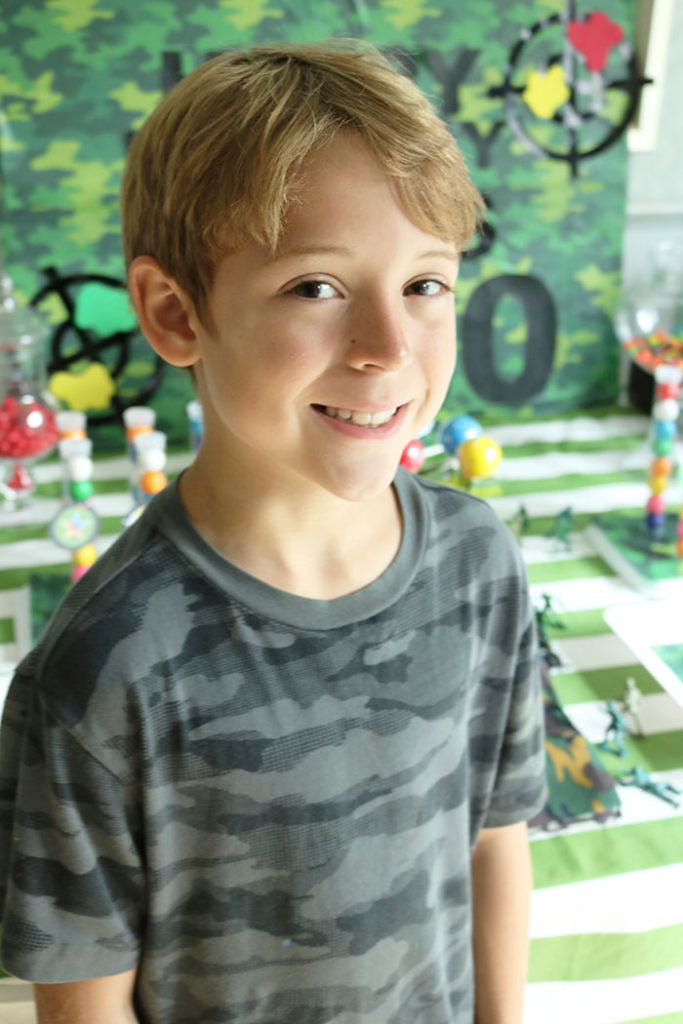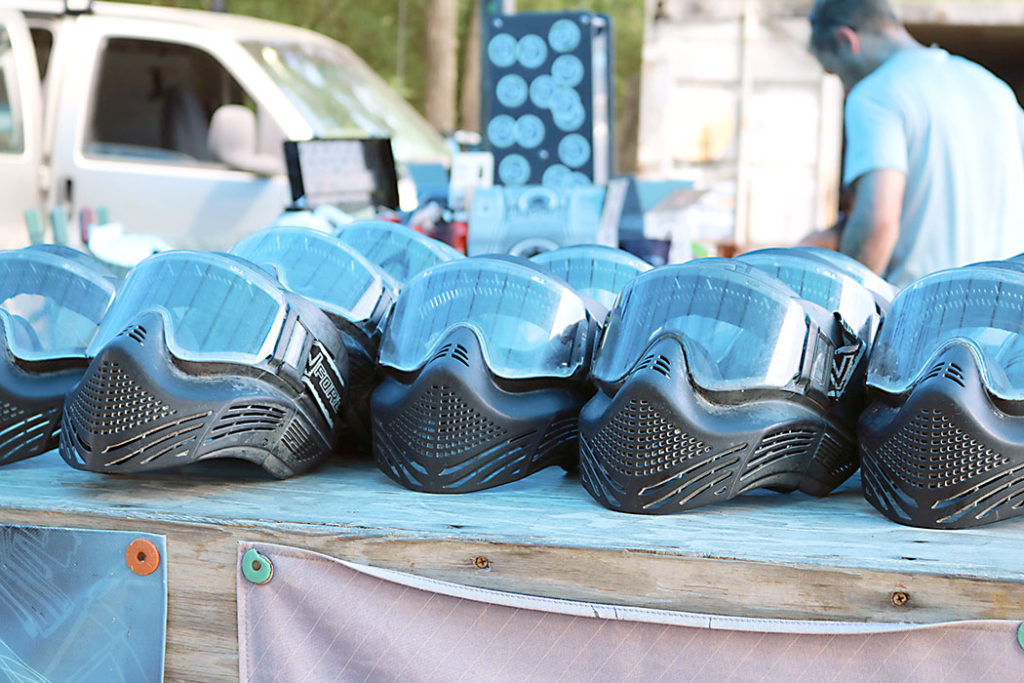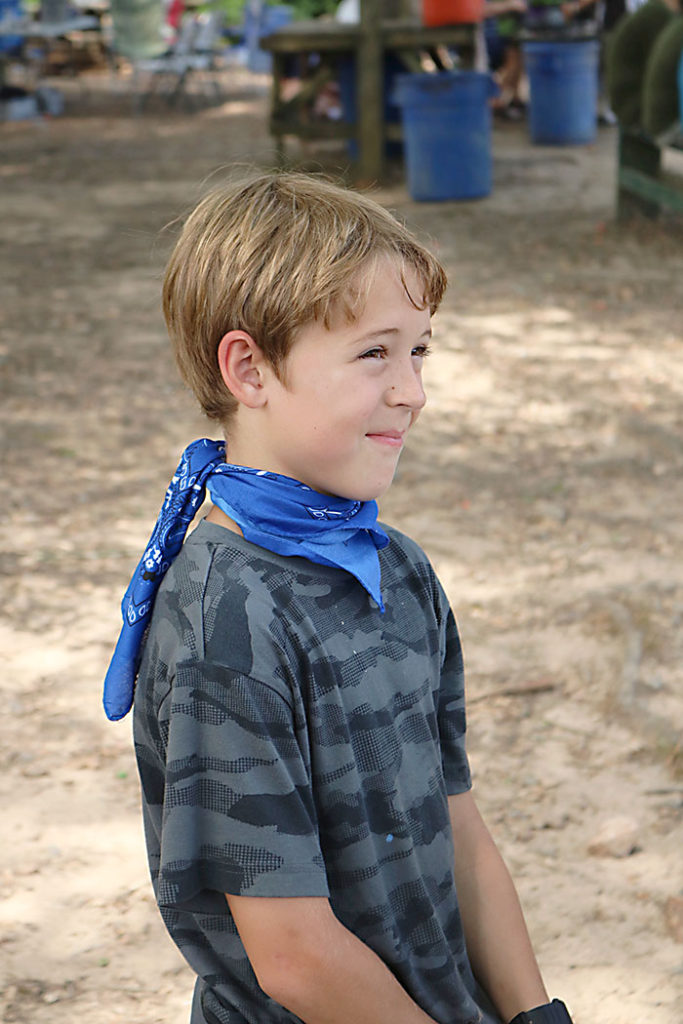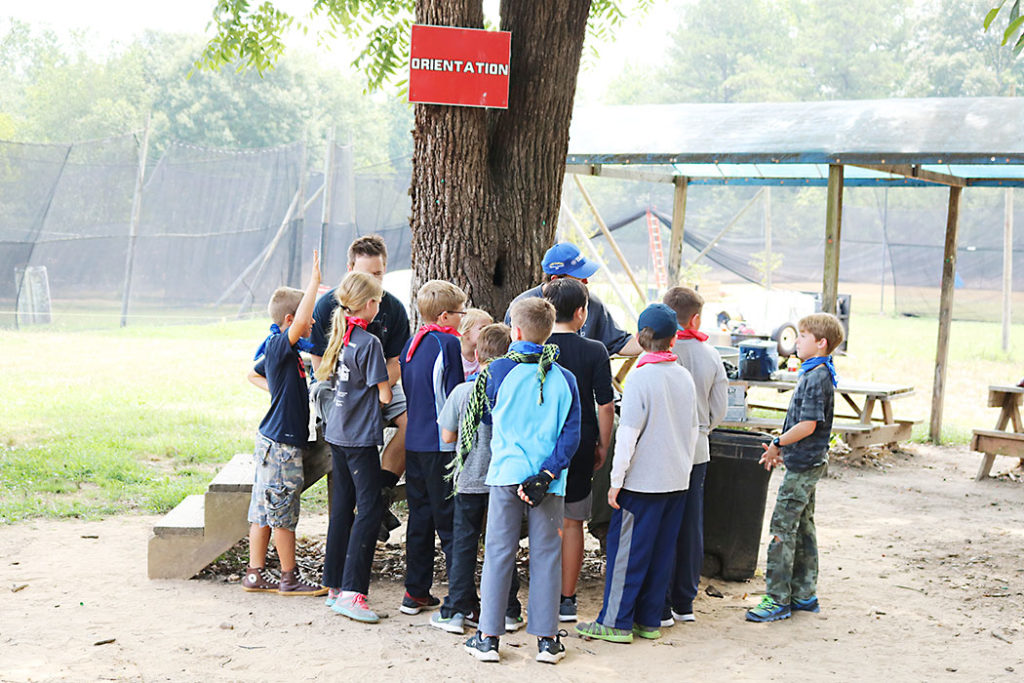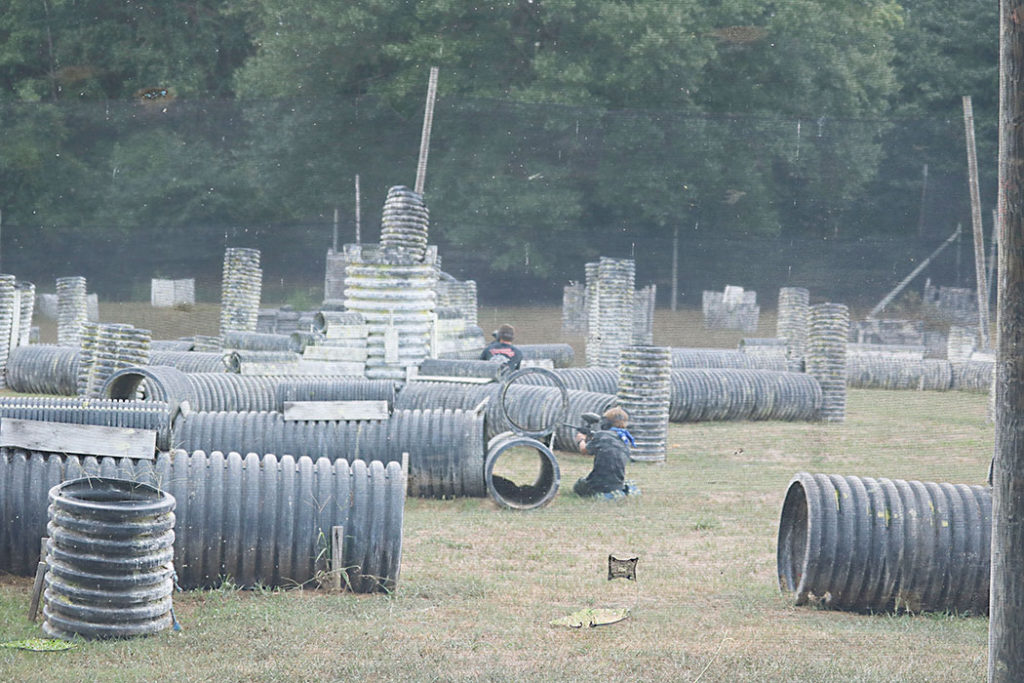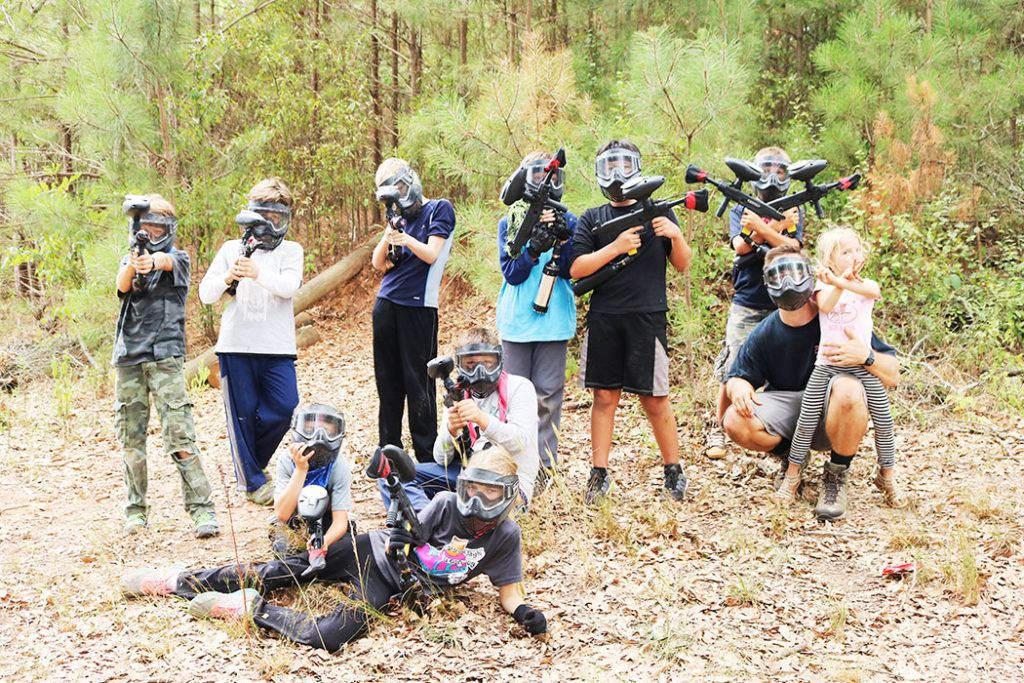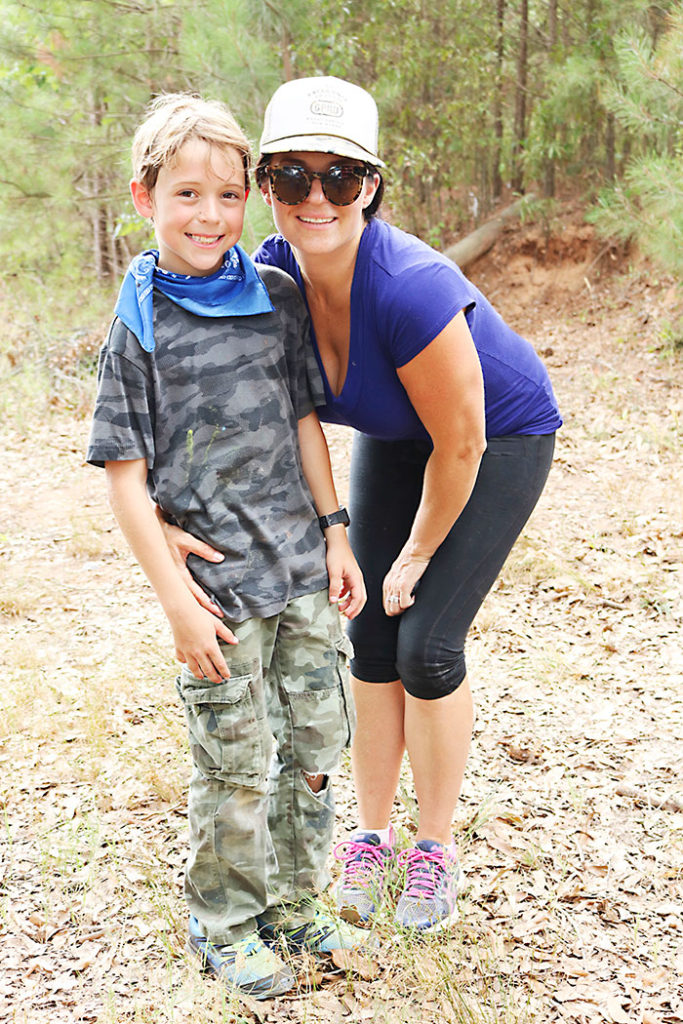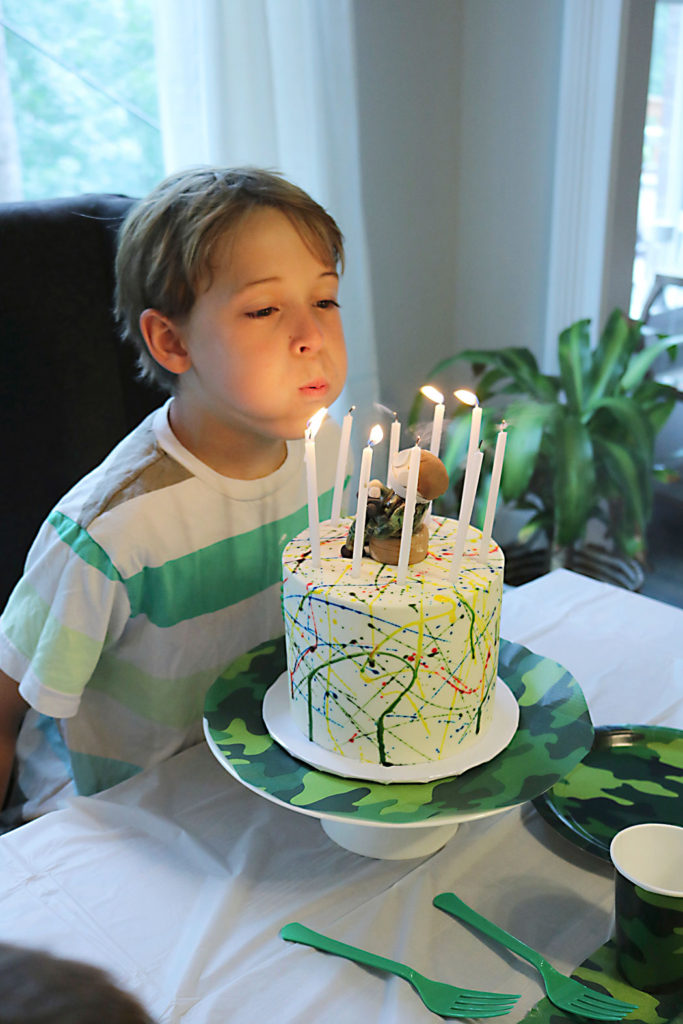 Paintball Birthday Party Resources:
Paintball Venue: Paintball Atlanta
Paintball Cake: Miss Mamie's Cupcakes
Paintball Cookies: The Bakesmith
Paintball Printables: Me (sorry, no free printable for this party!)
Camouflage Drawstring Candy Bags
Camouflage Lining (for trays and background cut down to size)
Birthday Sign: Cricut Explore Air™ machine">Cricut and cut out the letters
See more BOY Birthday Parties: