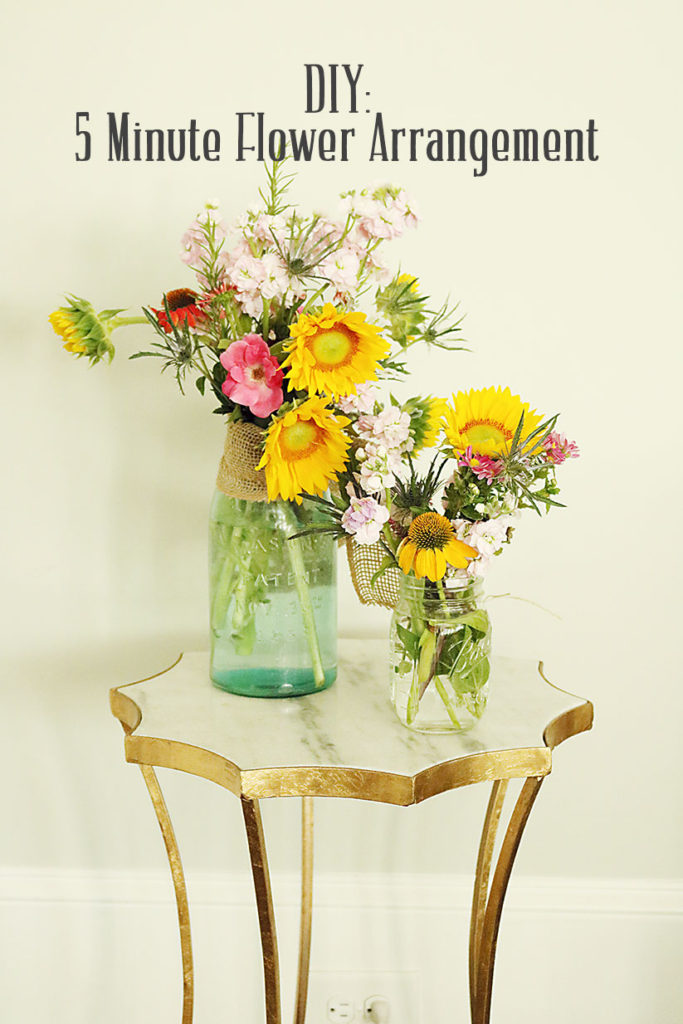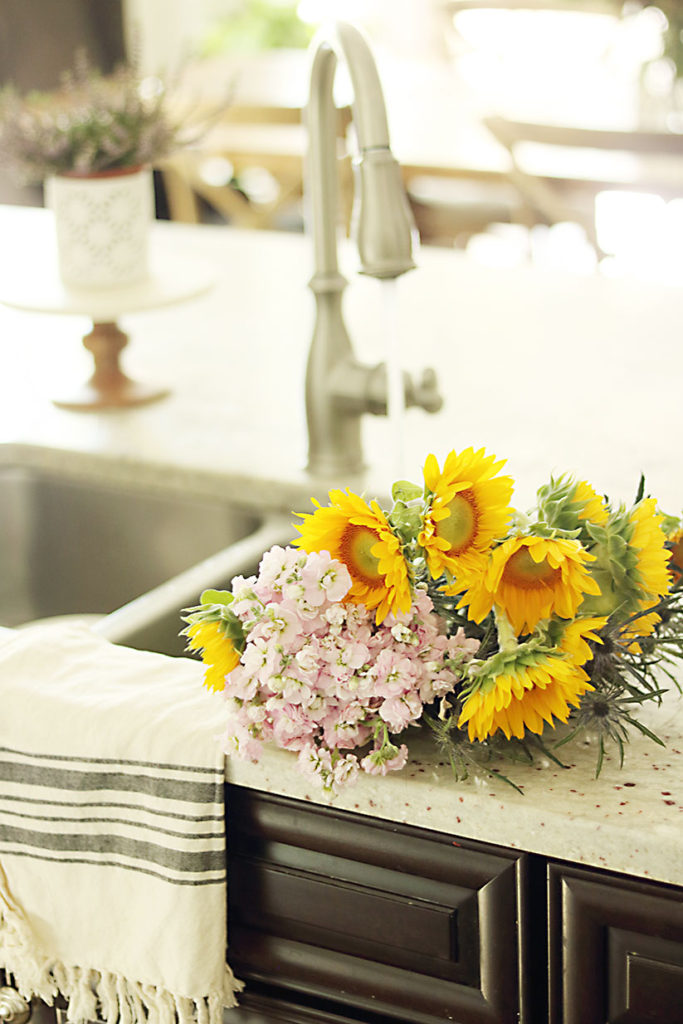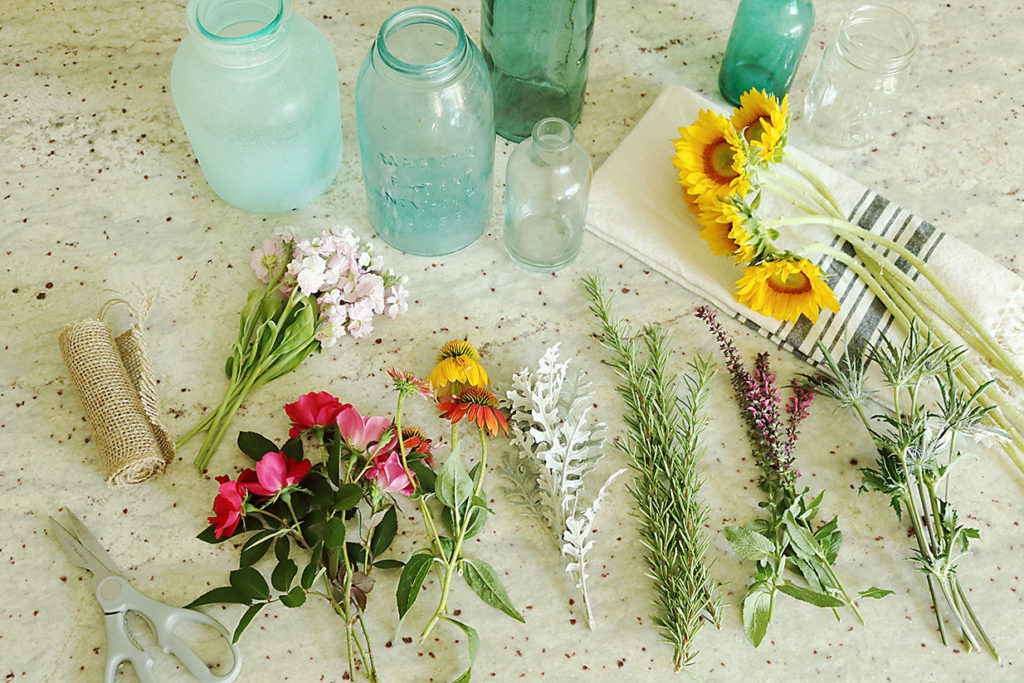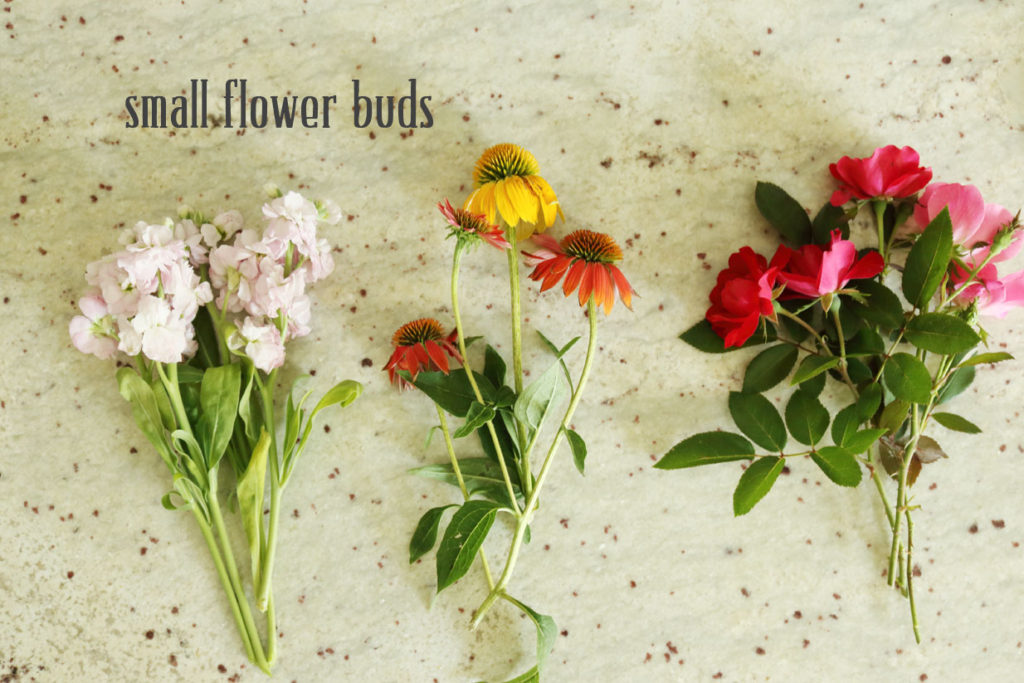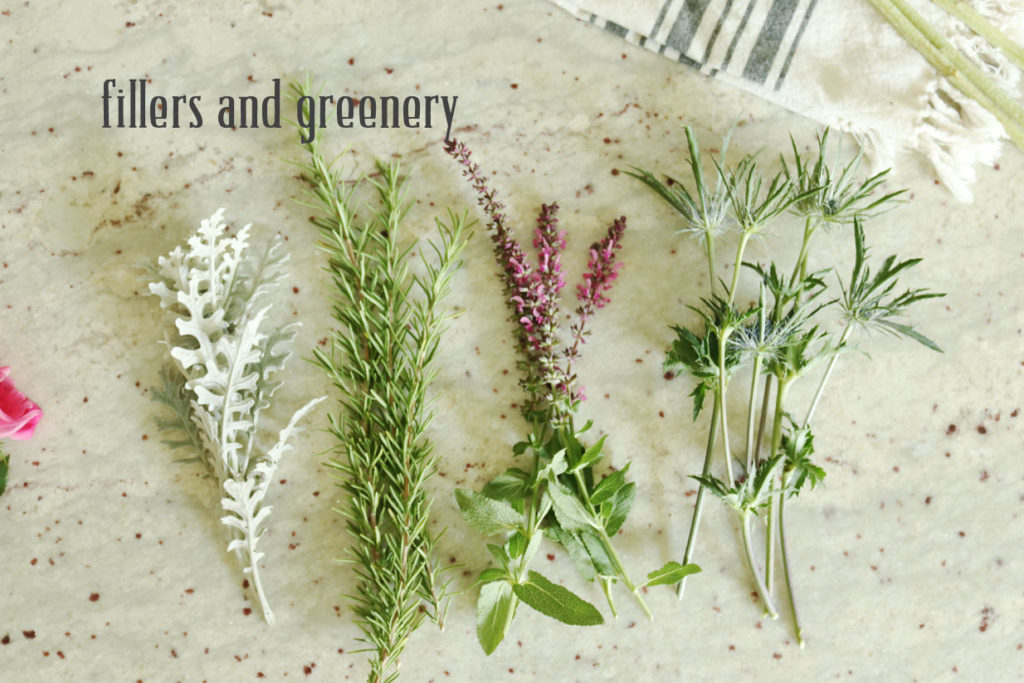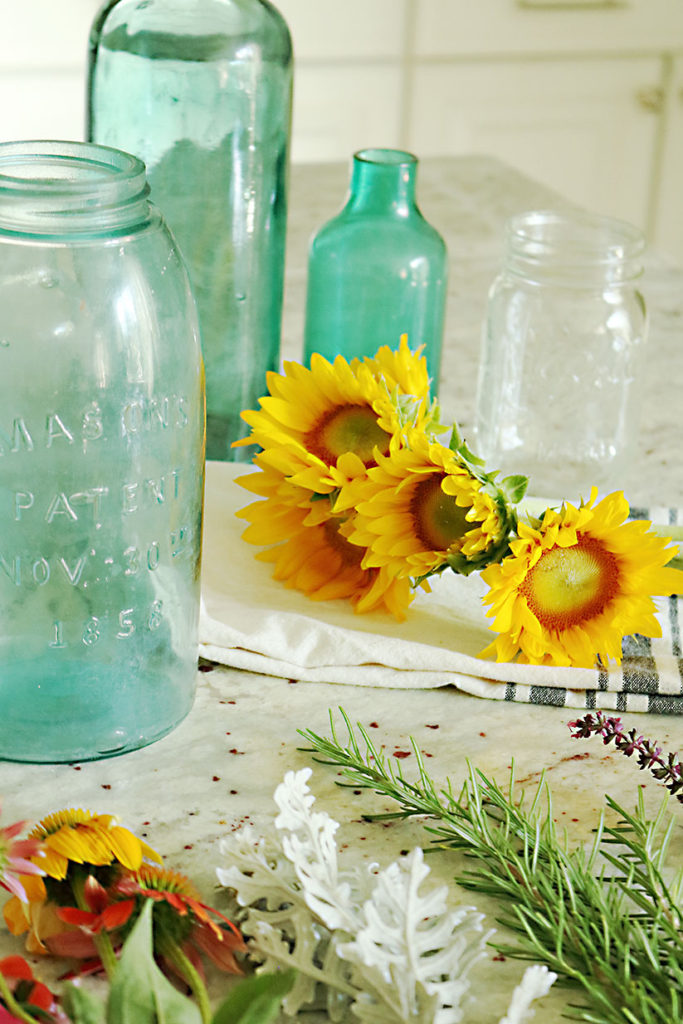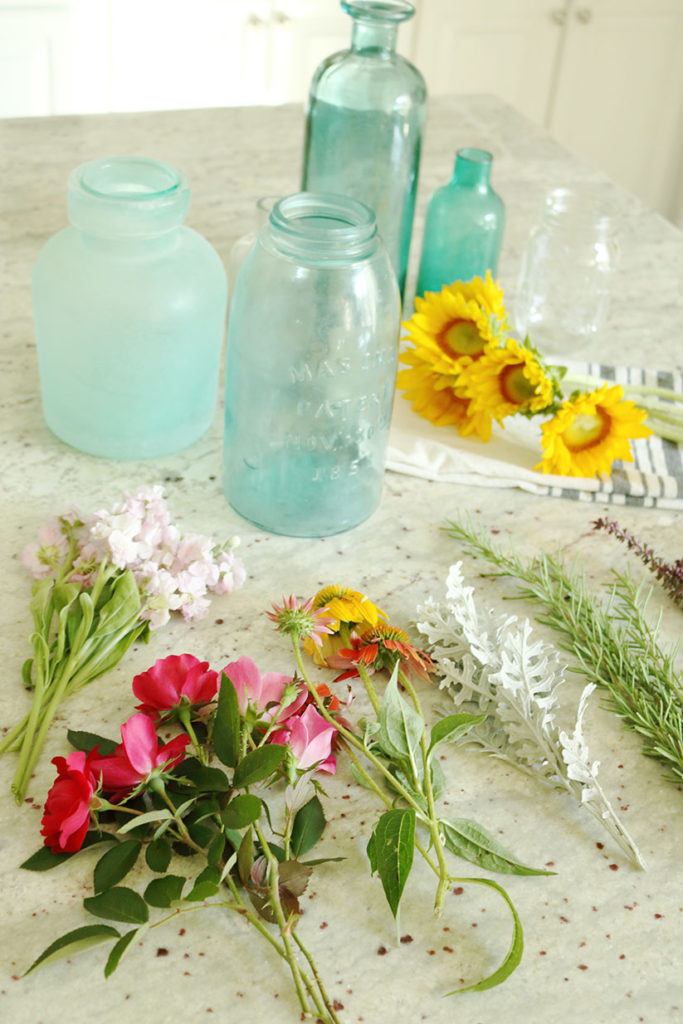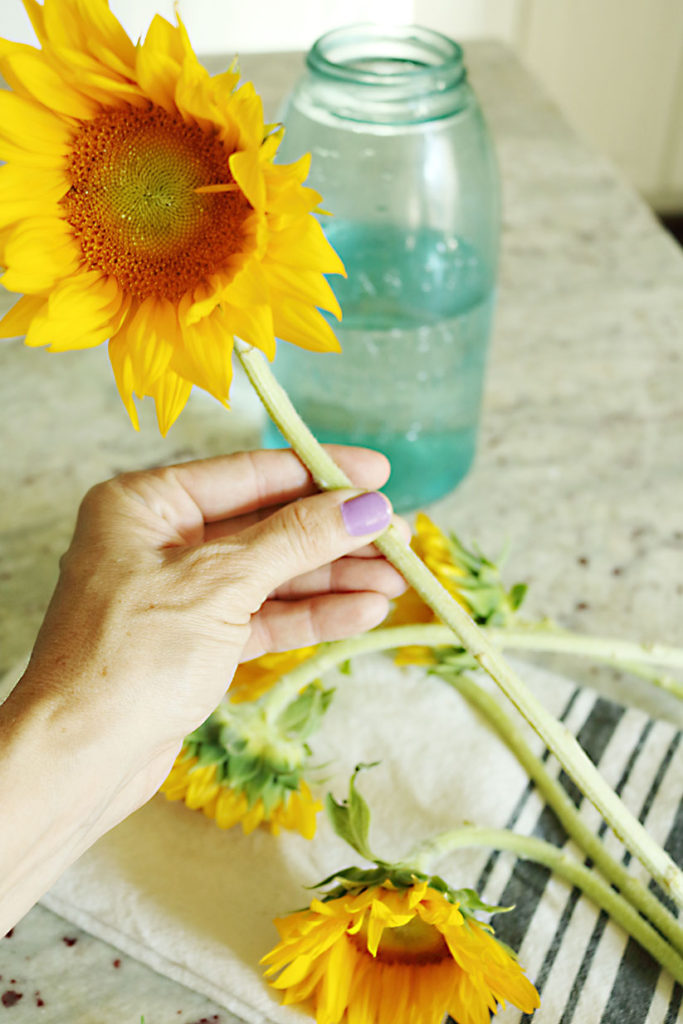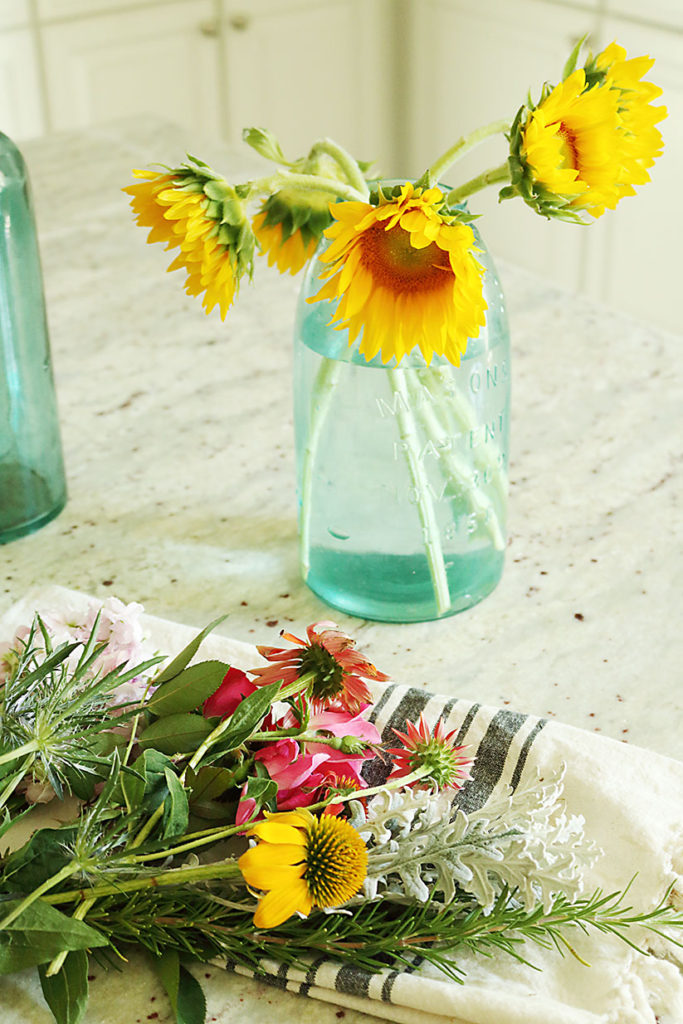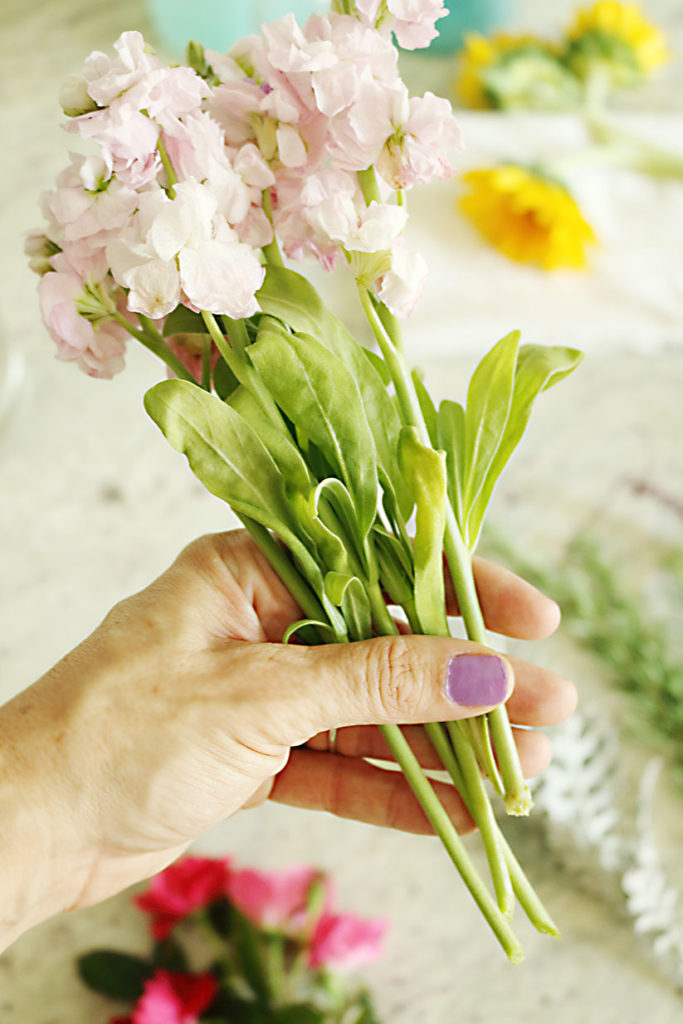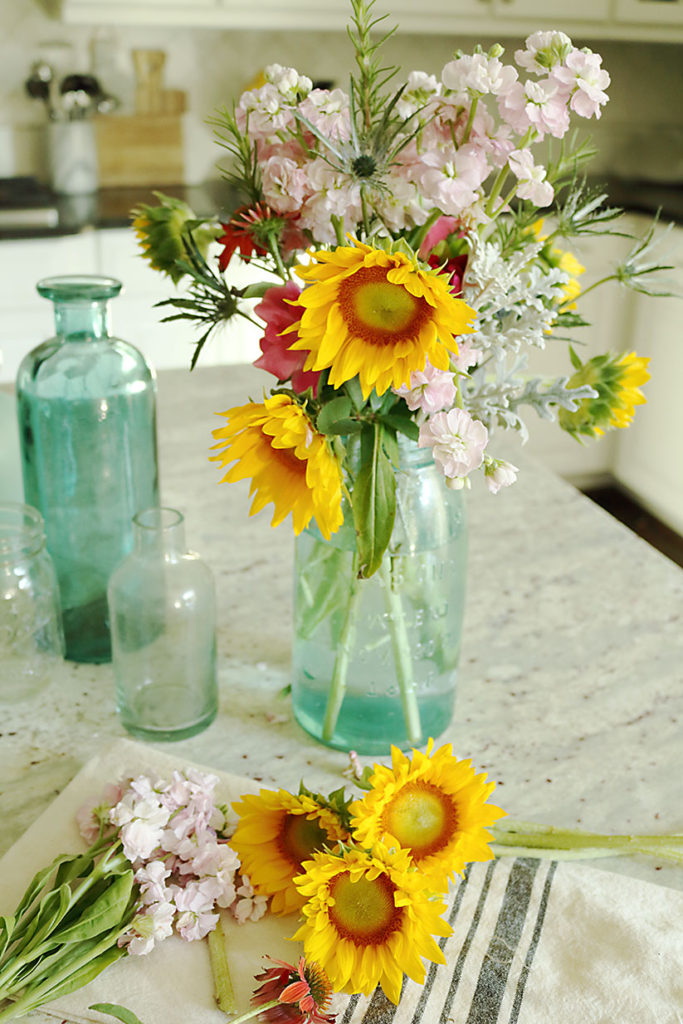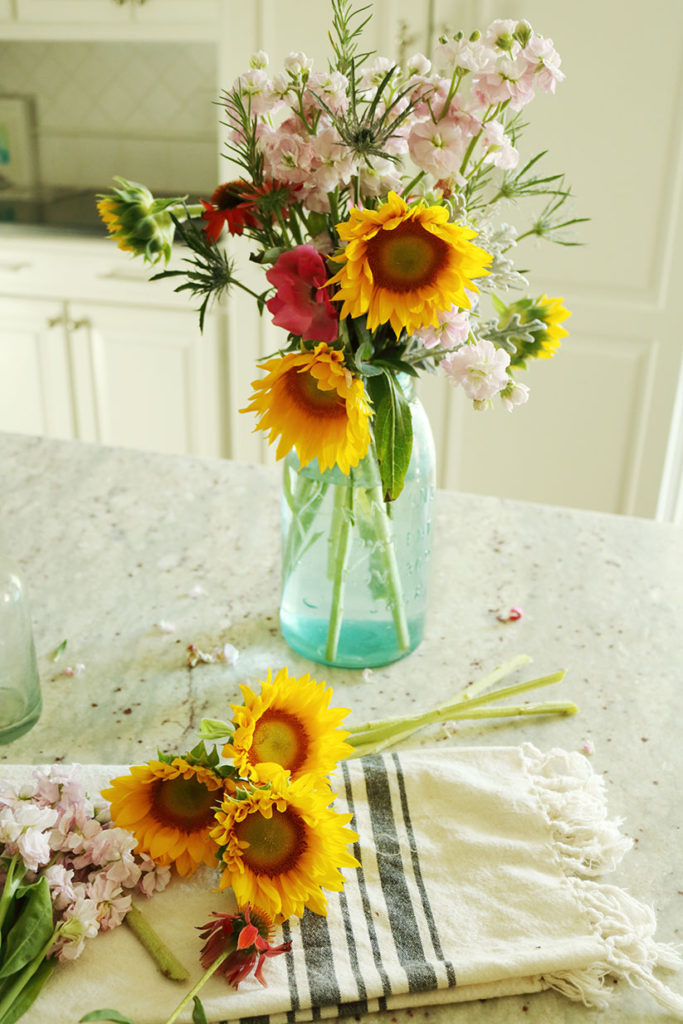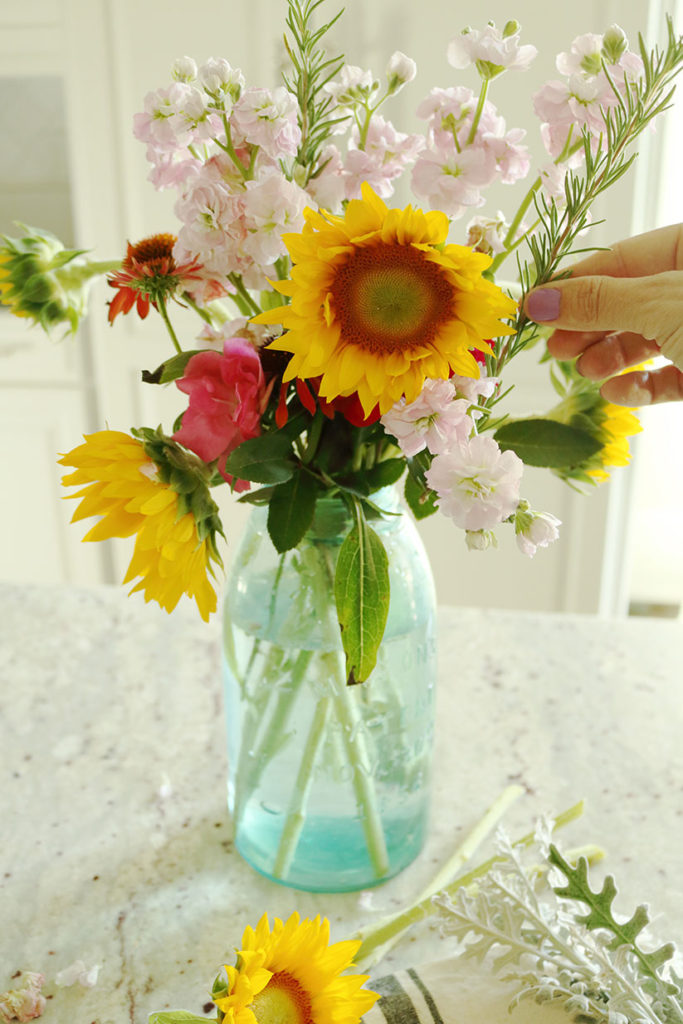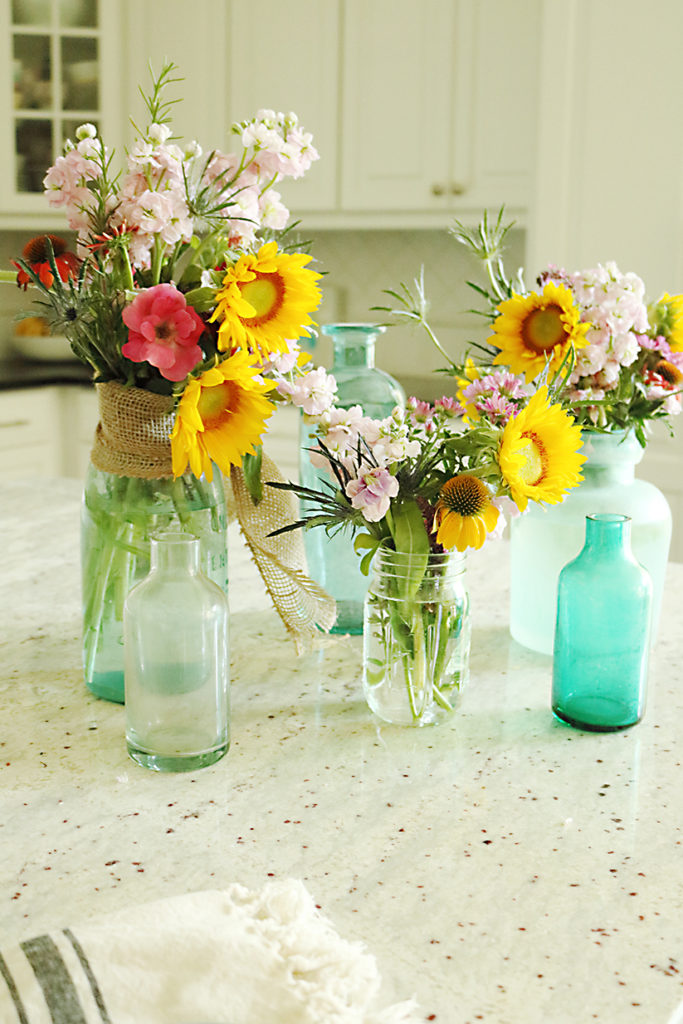 5 Minute DIY Flower Arrangements
Hello Fall! Hello fall flowers too–sunflowers, daisies and mums, to name a few. With the arrival of fall and the coming cooler months, this means holiday parties and inside dinner gatherings. Decorations of all kind cover the inside and outside of the house. And with any party, tables need to be set and decorated. You can never go wrong with a pretty flower arrangement to flock a table or liven up a coffee table. Putting together an arrangement is actually really easy and fun! In the long run, it will save you money too. Preparation is the main key to a full textured flower arrangements. I am going to share a quick 5 minute DIY flower arrangement tutorial that has been a guideline for me when I put an arrangement together.
When you are at the flower market…
Know your color palette. It's best to know what colors you want in your arrangement. What I like to do is find the main color in my large bloom and then use complementing colors in the smaller blooms.
Buy in variety of size and texture. If you are doing a simple vase, pick one large bloom as the main focal point. Whether it be roses, hydrangeas or sunflowers in my case, there are so many beautiful large blooms. If you want something more grand, then jump to three different blooms. But for a simple vase, go with one. Then buy three different smaller bud flowers that complement the main flower. I like to work in groups of odds–3's, 5's, etc. So then look for fillers also in groups of 3's. In my arrangement, I used rosemary and dusty miller and blue thistle.
Once you get home…
Put your flowers in water. Don't let them sit on your counter. Put them in warm water with flower preservative. Warm water helps blooms to open up like roses. You should also cut about an inch off of the stem. When flowers are pulled out of water, the stems close up on the bottom. You have to cut about an inch off at an angle of the stem to reopen and to allow the flower to drink water. If you don't cut off the stem, the flower won't last as long because its not absorbing enough water.
Prepare your vase. Make sure it is clean and filled with flower water. Get creative with your containers. Use a bowl and tape off the sections to have a shorter arrangement. Mason jars, tea cups…there are so many options.
5 minute DIY flower arrangement…
Start with the large bloom. I always start with the large bloom for best placement. Make sure to cut down the stem at an angle. Cut the stem leaving about 3-4″ from the vase rim to the bloom. Remove any leaves, greenery or stems that fall below the water line in the vase.
Small bud flower next. The small bud are really important because they fill up the empty space and provide color and variety. Small bud flowers are used as an accent with other primary flowers. They aren't the main focal point but definitely get their sure of attention. Make sure to place the small bud flowers in between the large bloom. Cut some of the flowers longer than the large bloom and some shorter than the large bloom
Next come fillers and greenery. The fillers and greenery add texture and makes the arrangement interesting to look at. Add many of these fillers below the large bloom for full coverage. Tall stems add variety. Don't be afraid to use herbs in your garden like rosemary or basil.
Your 5 minute DIY flower arrangement is done! Take a quick minute to examine it. Many any adjustments if needed. Place your flower arrangement away from sunlight or heating vents. Recut and add water often to help it last longer.