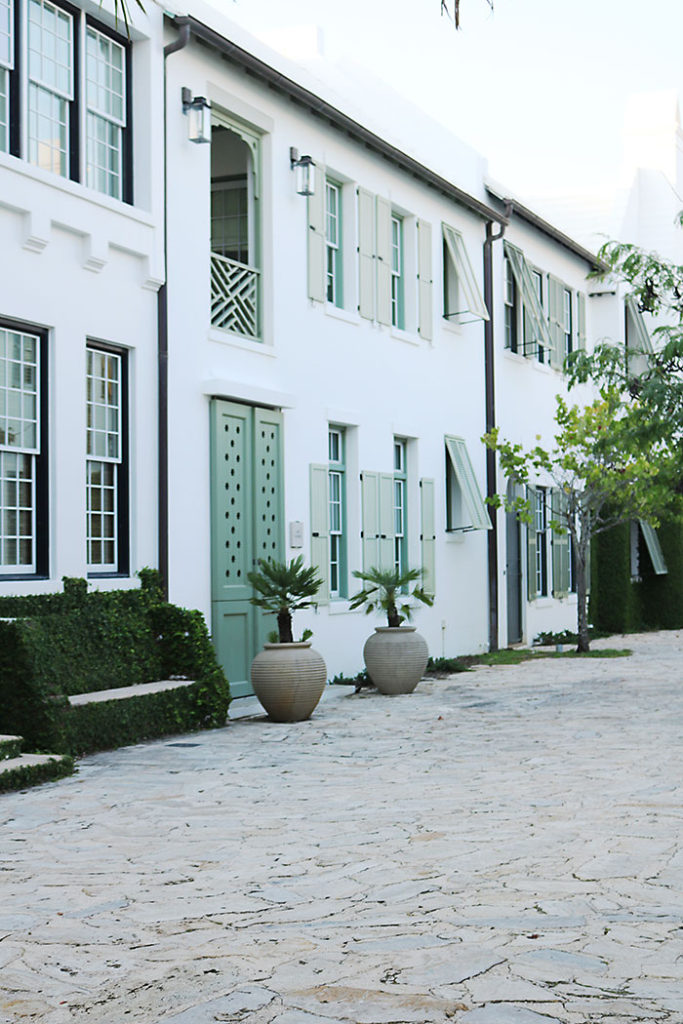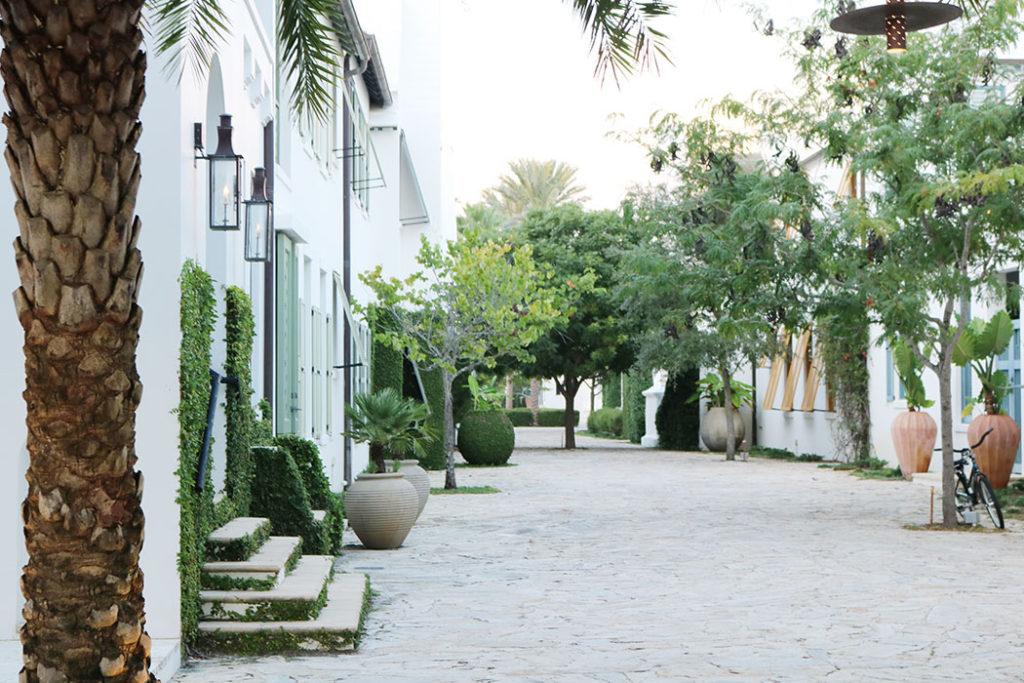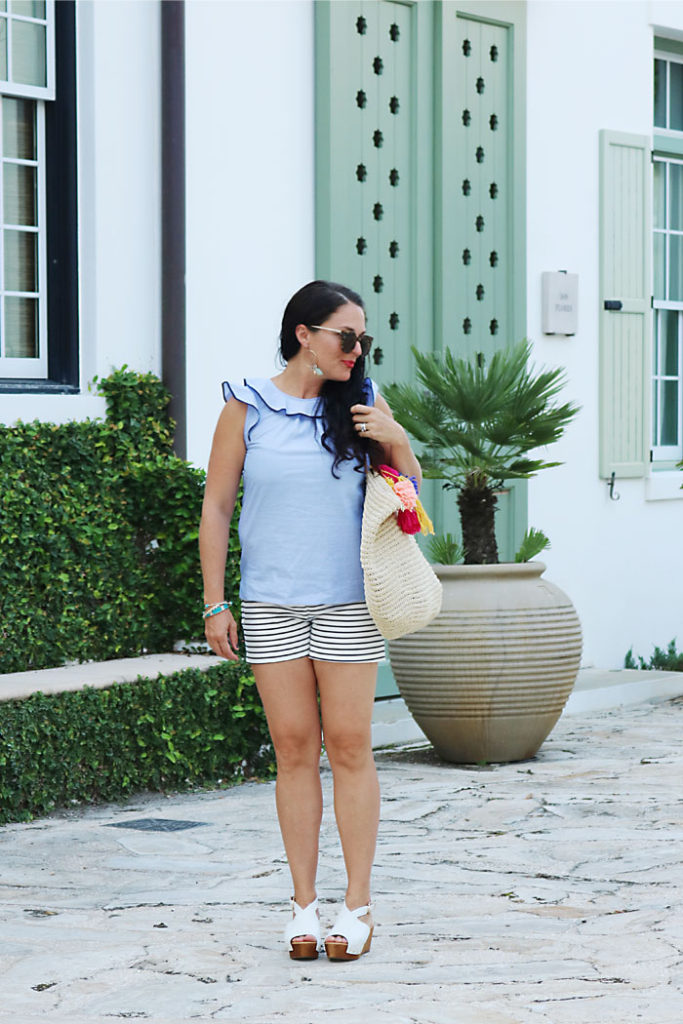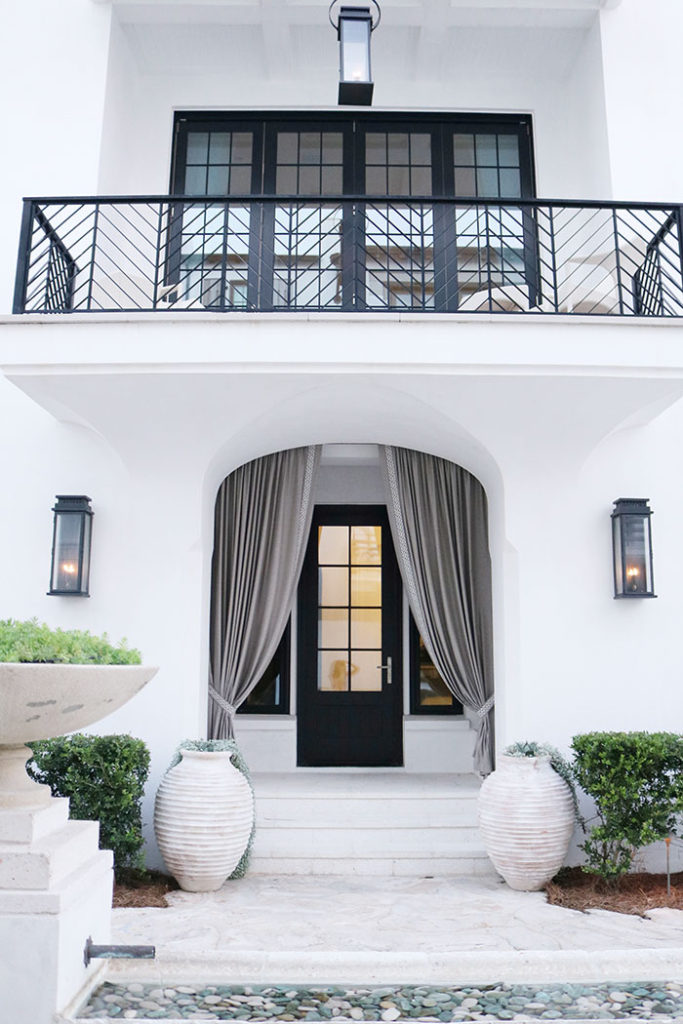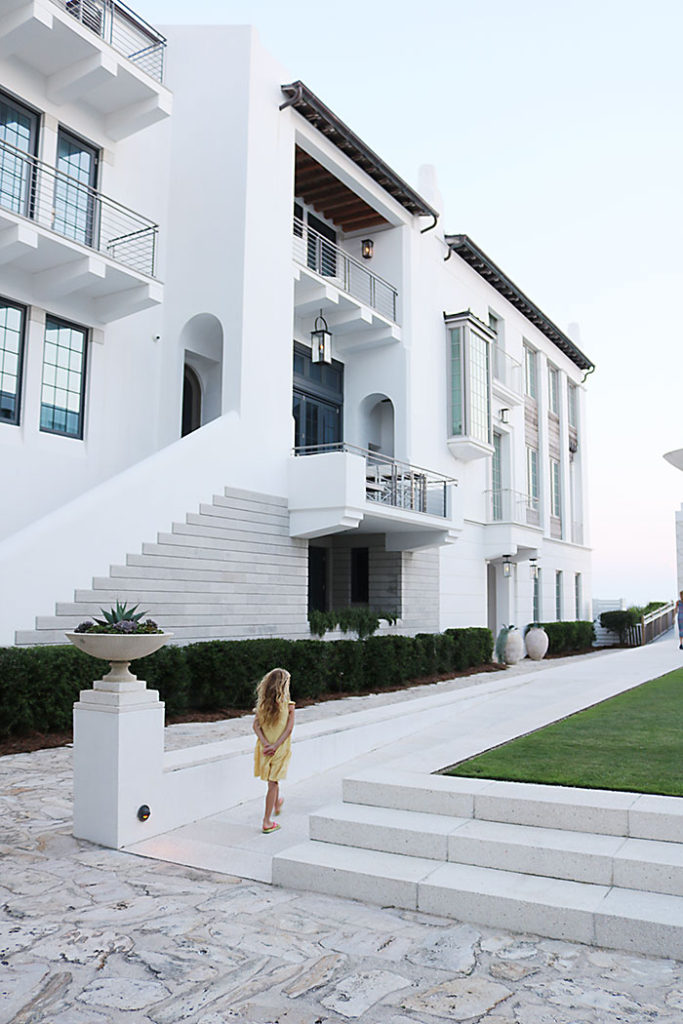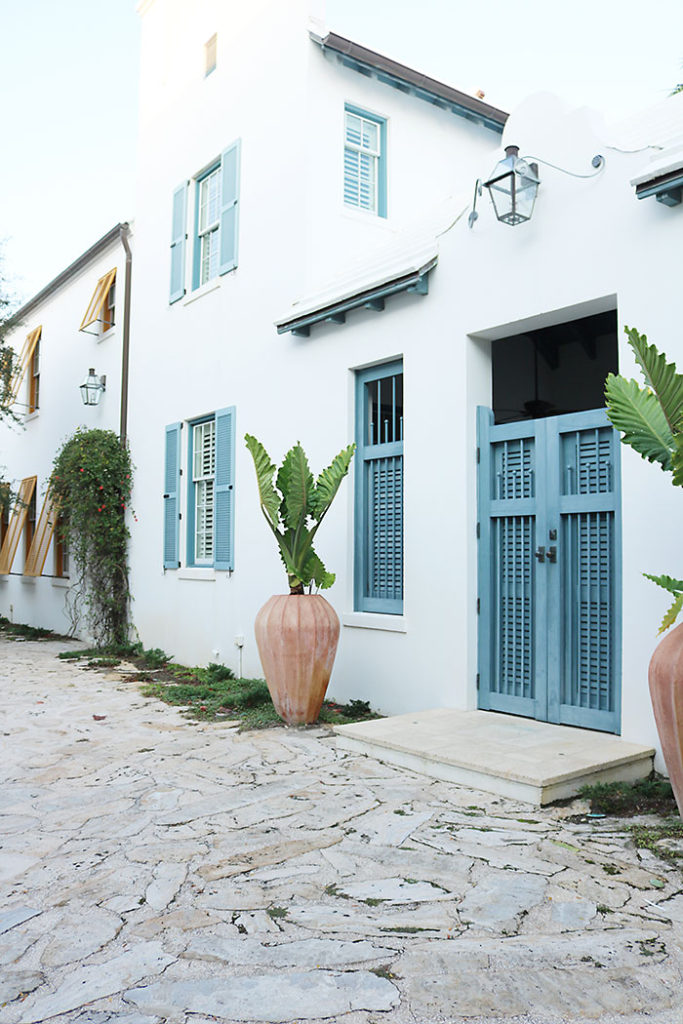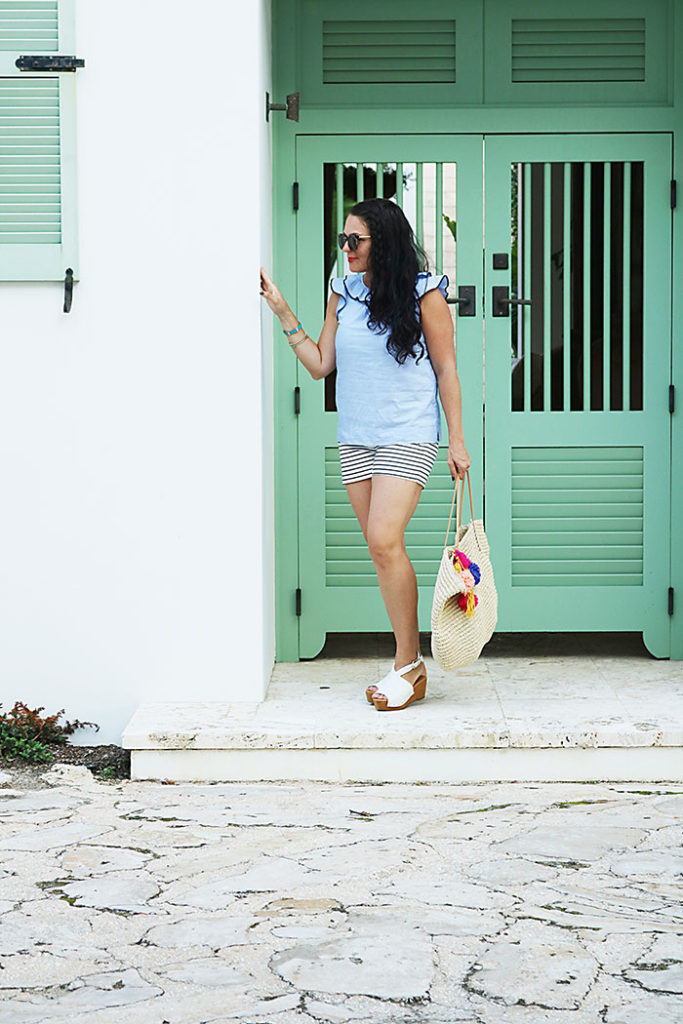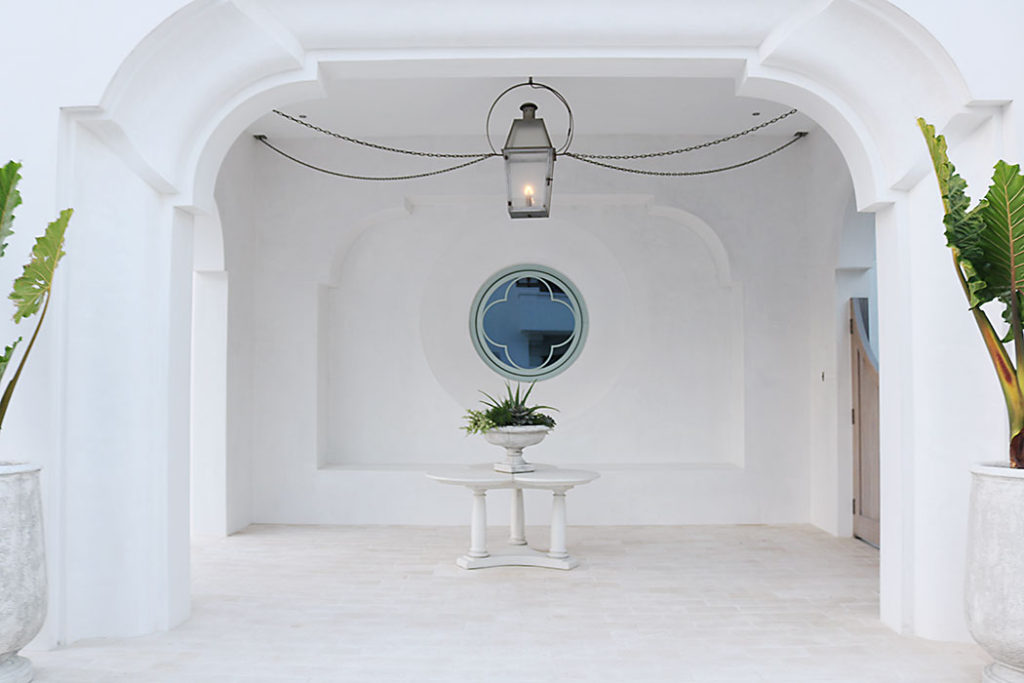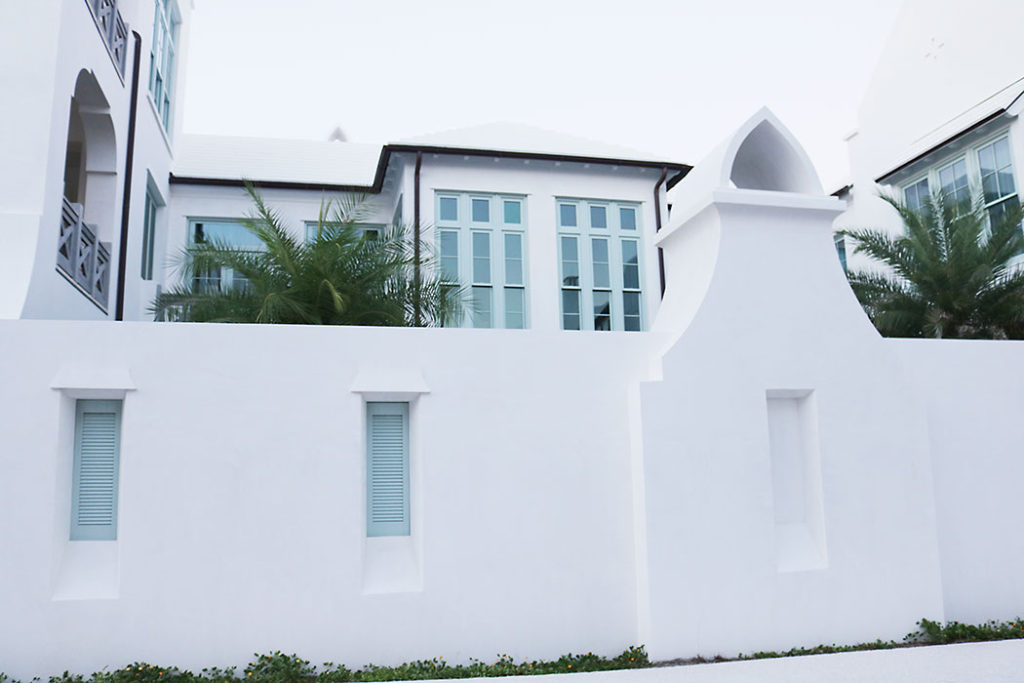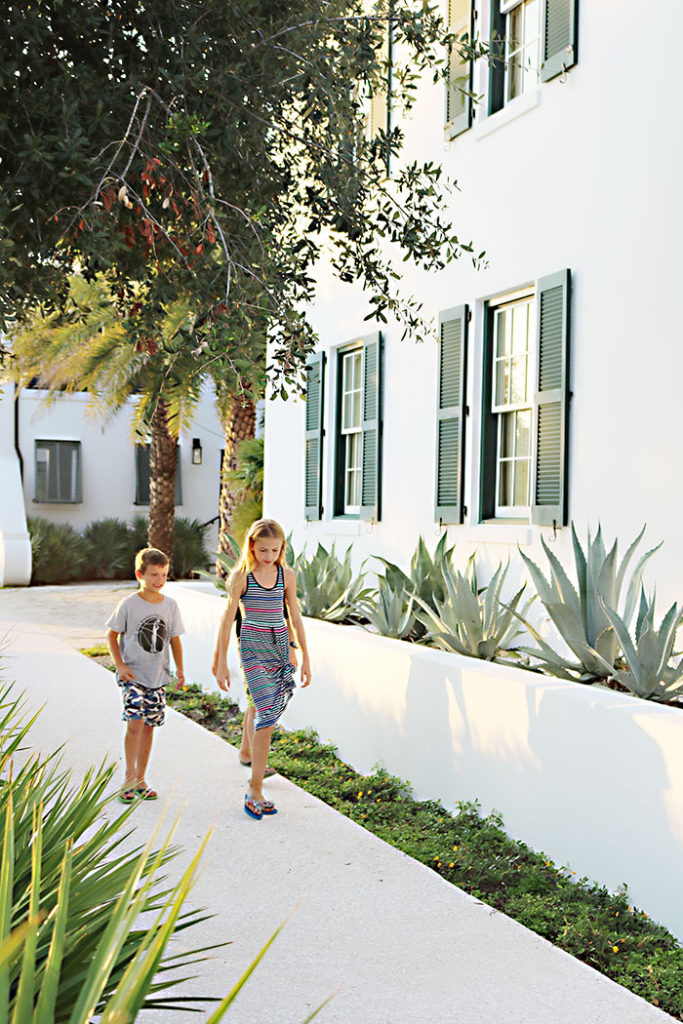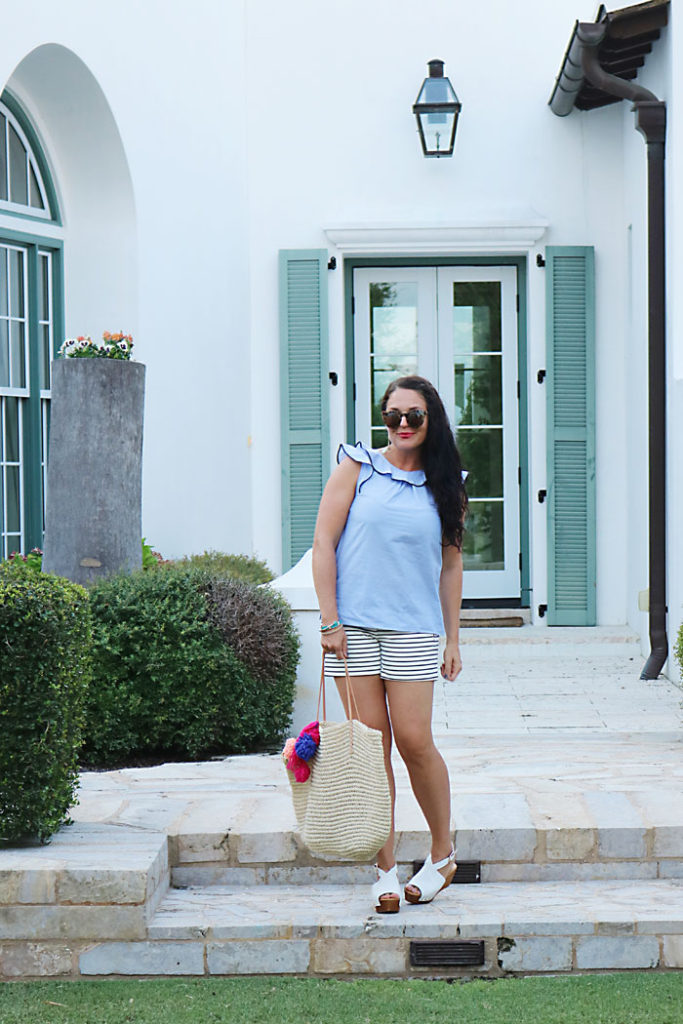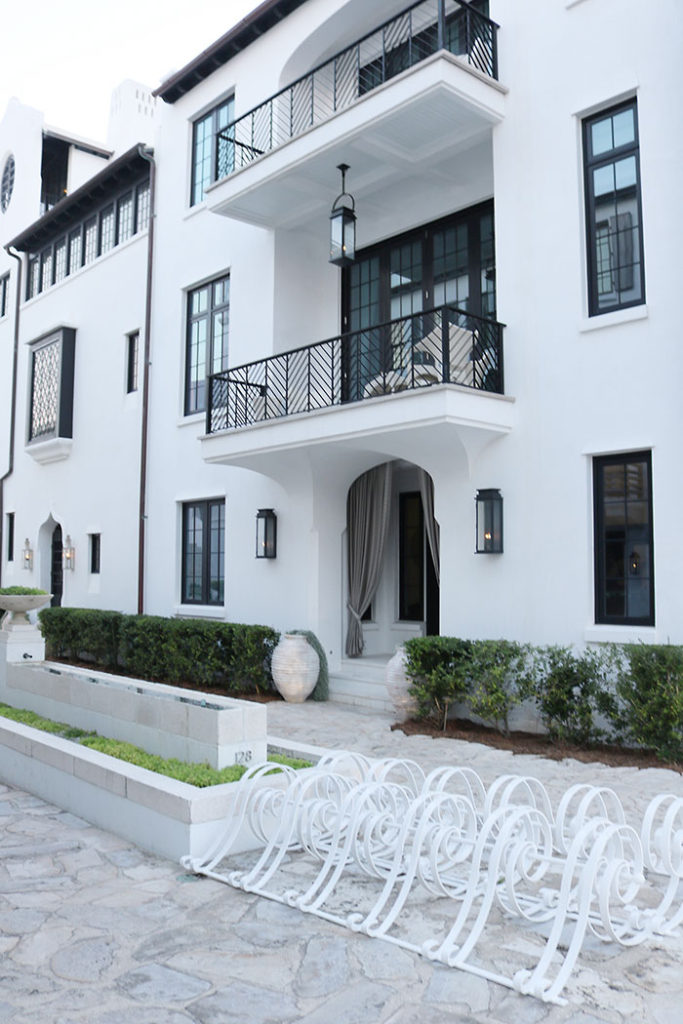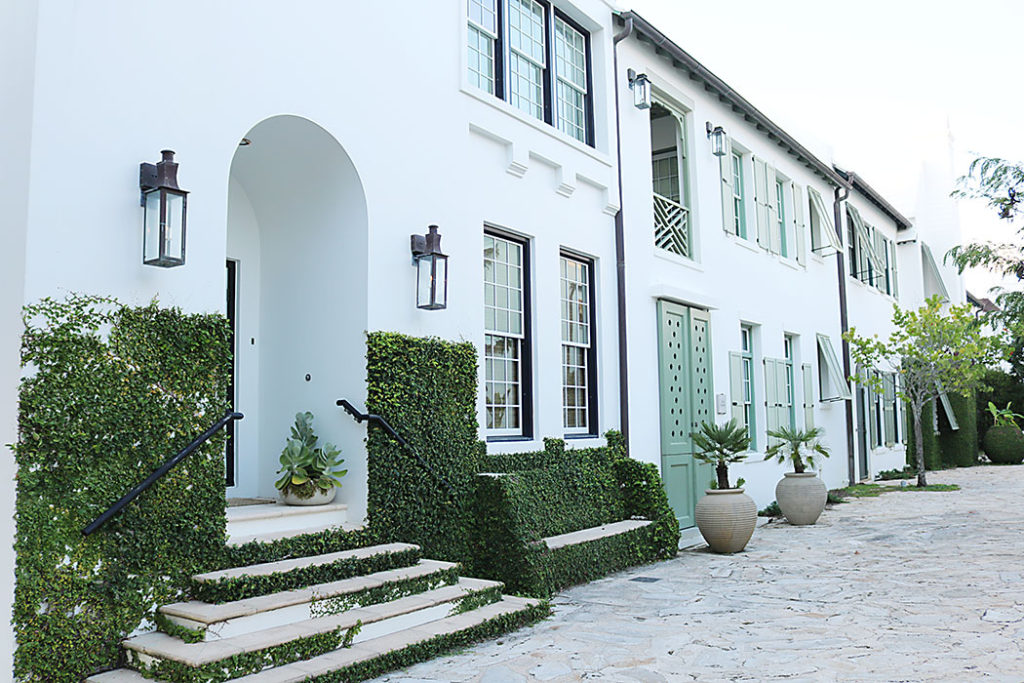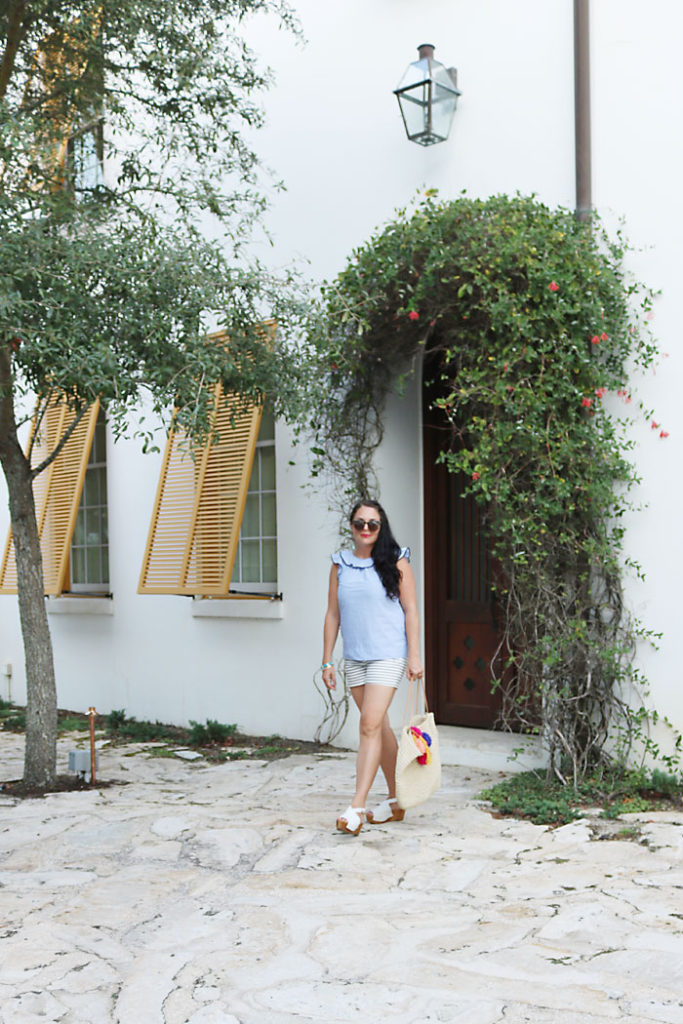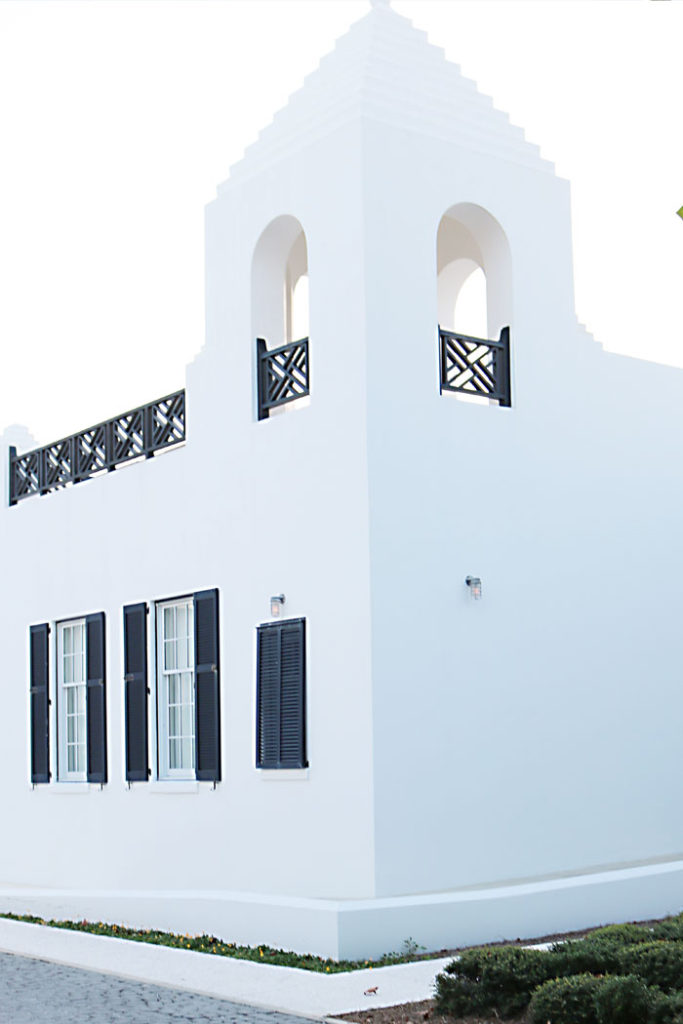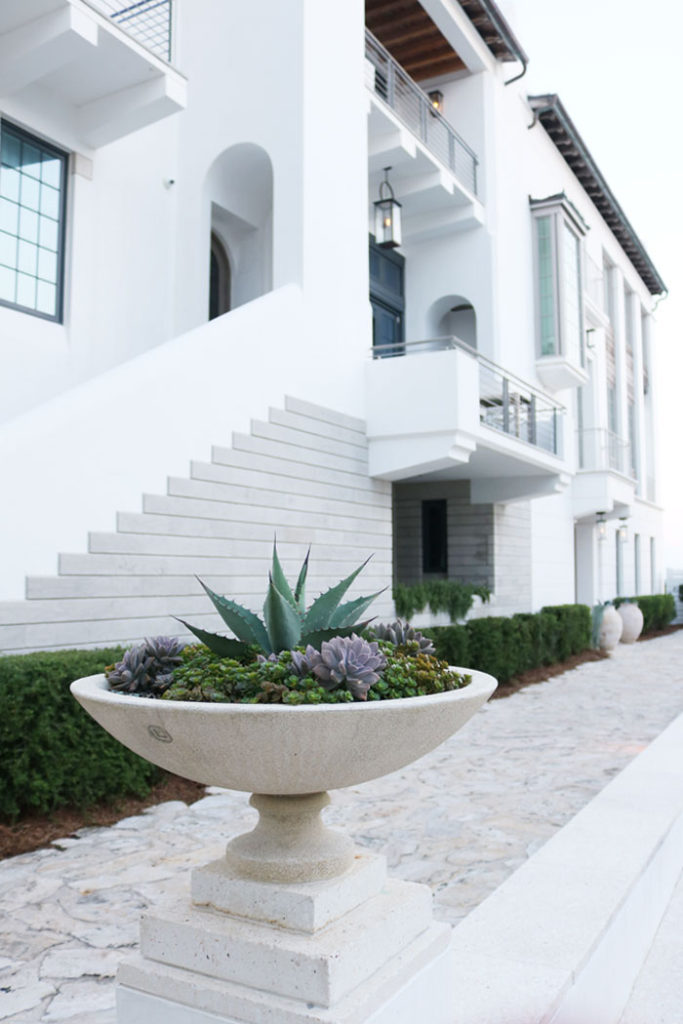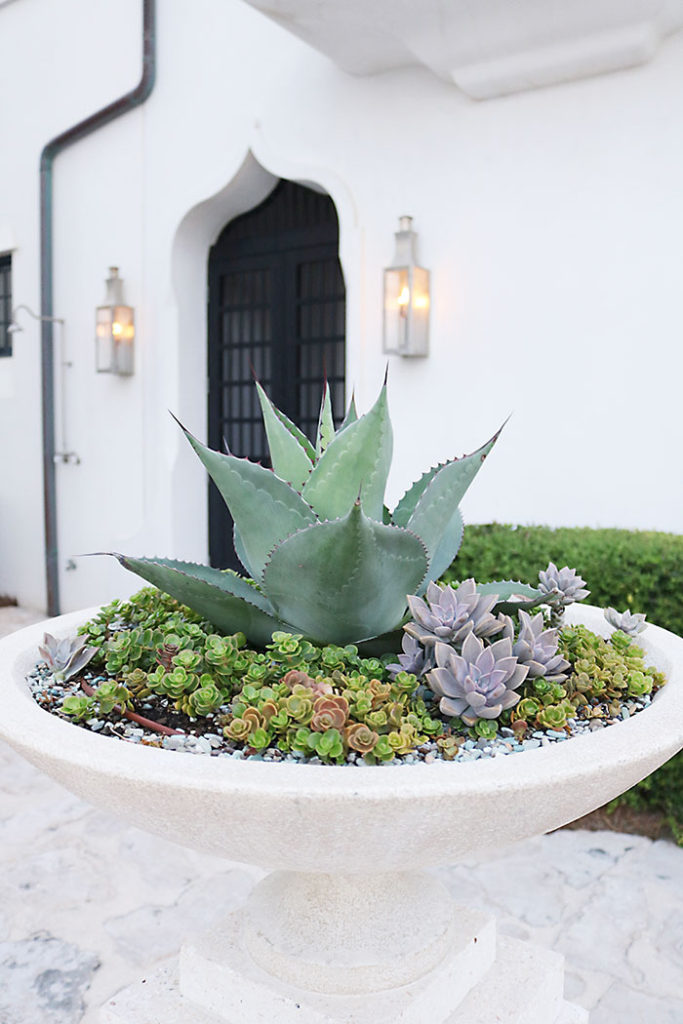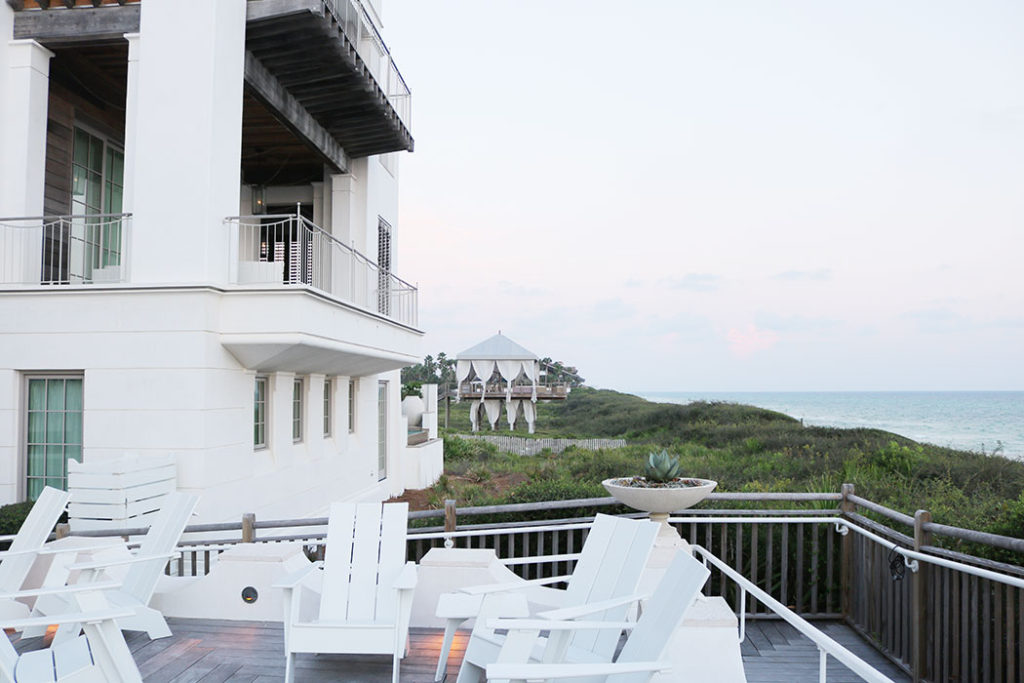 Shop the Post:

Alys Beach
During our fall break, we headed to our favorite spot on the Florida Panhandle and spent an afternoon at Alys Beach.  I had heard from Georgia locals that we needed to go check out this oceanside-planned community that looked like a town you'd find along the Mediterranean coast.  The white Moroccan-style architecture buildings and bright white stucco houses against the turquoise emerald seas and the white soft sand makes for a dreamy escape from reality.  We spent the afternoon just strolling along the white stone-paved streets of Alys Beach and admiring the architecture and the design flair of the small community.
One of my favorite design elements of Alys Beach was the courtyard homes that had elegant gardens, fountains, terrace and pools.  You were welcomed with these gorgeous wrought iron doors before entering the courtyard and then the main house was behind the courtyard.  Of course I had to do some Zillow spying on the homes up for sale and all the interiors of Alys Beach homes embrace a modern, seaside aesthetic.
Next time we visit this visually stunning beach town, we need to go check out the town's pool, which I hear is like being transported to an exotic oasis.  And since we always bring our bikes, I'd like to take a stroll on their nature park boardwalk.
Get the Alys Beach look: