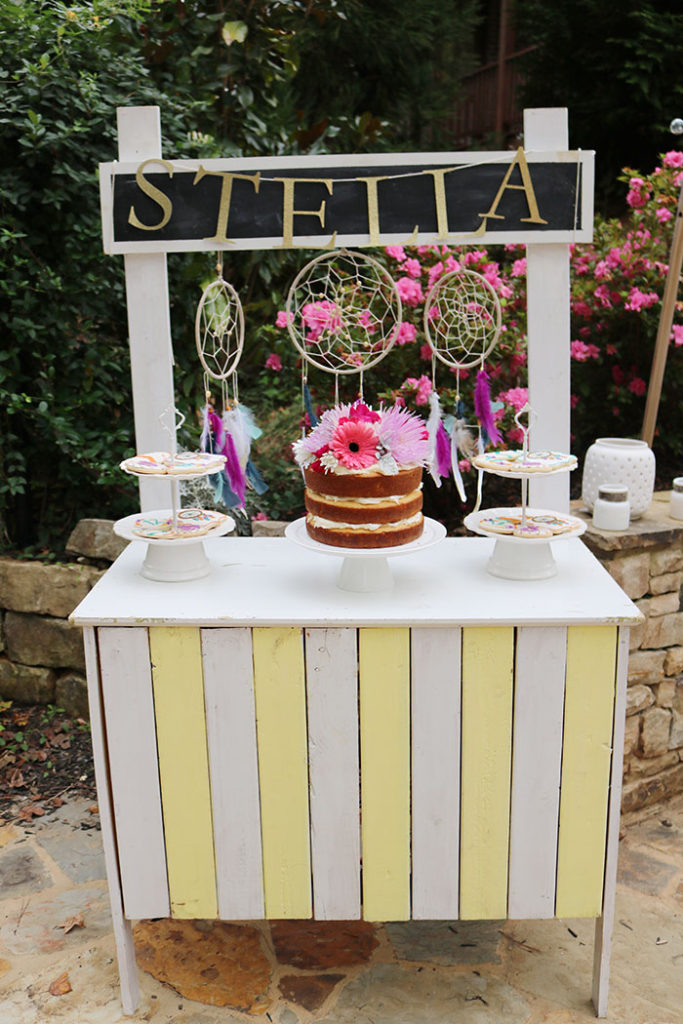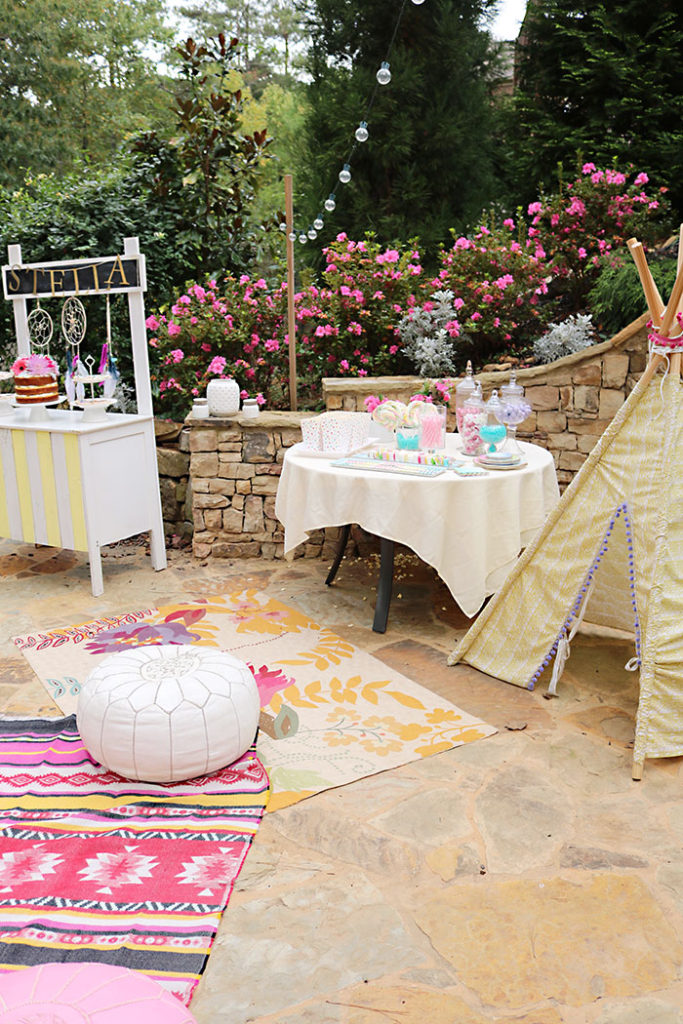 Boho Birthday Outdoor Movie Night
We just celebrated my Stella's 12th birthday this past weekend with a boho birthday outdoor movie night. I can't believe how quickly she is growing up! She has gone from the cutest toddler to a beautiful young woman overnight. Seriously! I secretly always get a little sad when it is my children's birthday. I just want to keep them little and with me forever! So Stella is now in middle school and wanted to spend the evening just hanging out with her girlfriends. We decided to do another birthday party at our house to keep it simple. The weather is so perfect right now in Georgia! The perfect fall weather with cool evenings. We decided to host the party outdoor with a movie and a fire in our fire pit. I wanted to make the patio cozy so the girls can hang out and lounge, so we brought down rugs, poufs and throw pillows.
Her and her friend's favourite food to have whenever they are all together is Pizza. And as it is her birthday, I thought I would treat her. There's nothing better than seeing the look on her face when the pizza delivery guy knocks on the door. She loves Pizza that much! As well as this, there were other snacks and treats to occupy them with throughout the night. Stella and all her girlfriends loved the outdoor setting for the boho birthday outdoor movie night.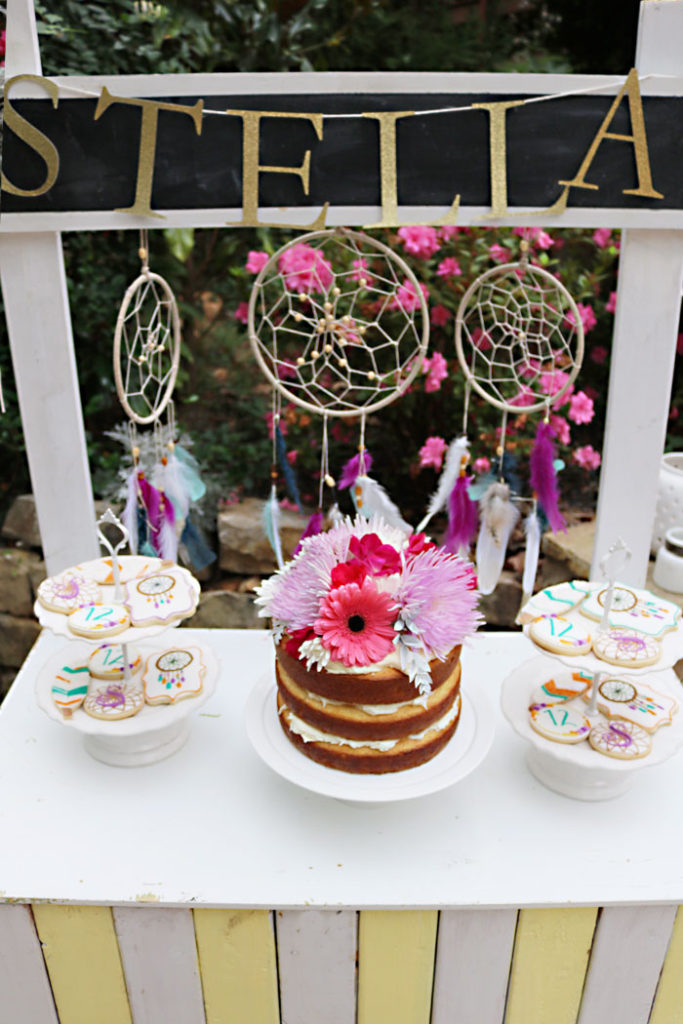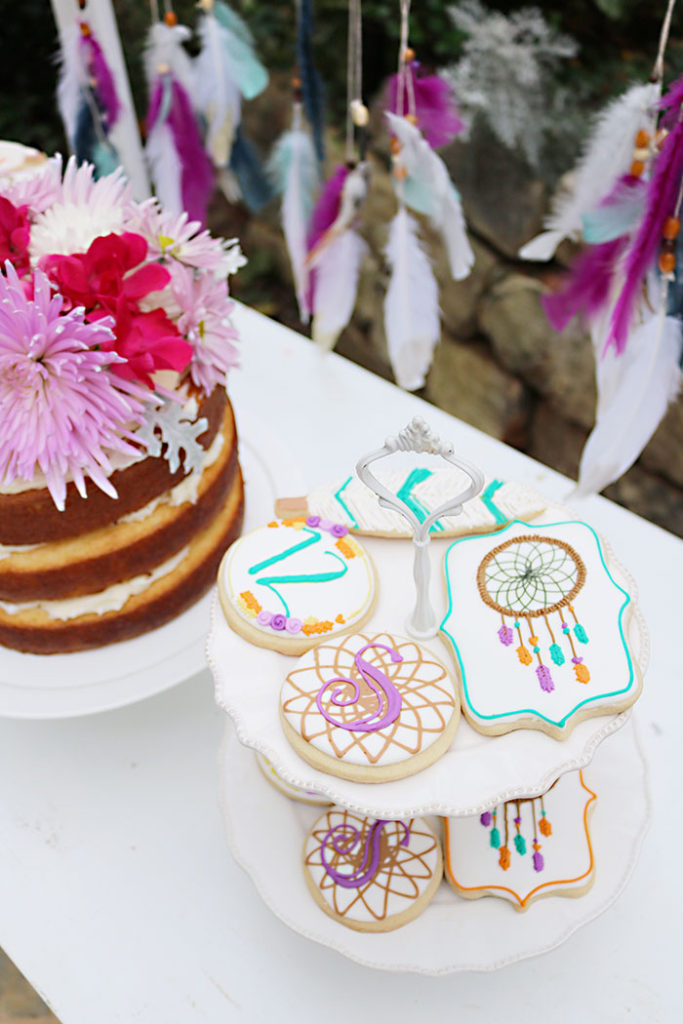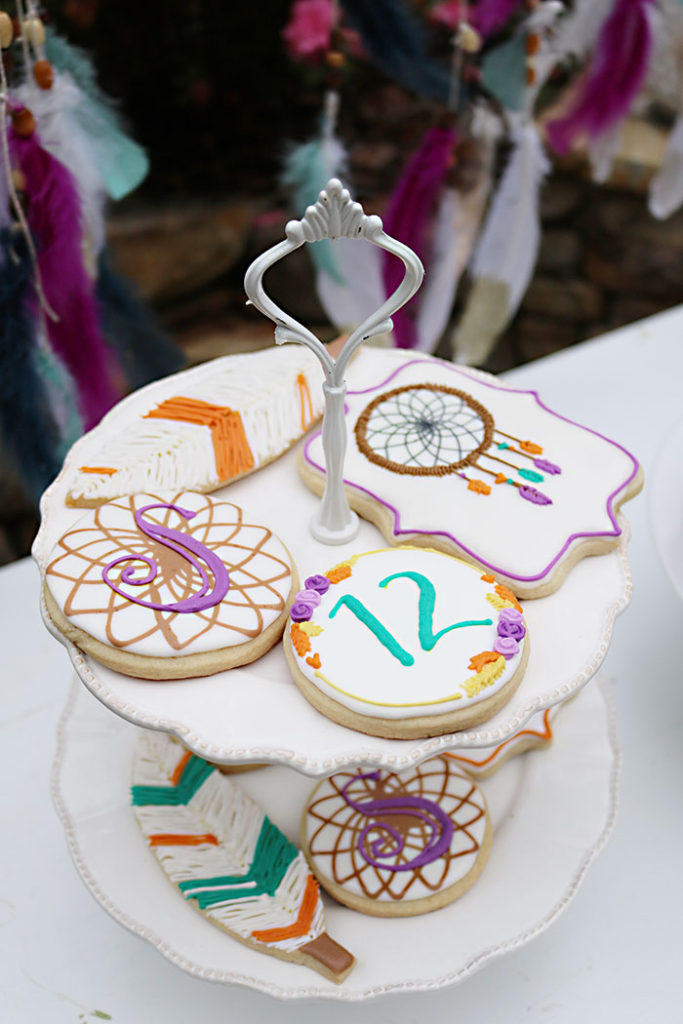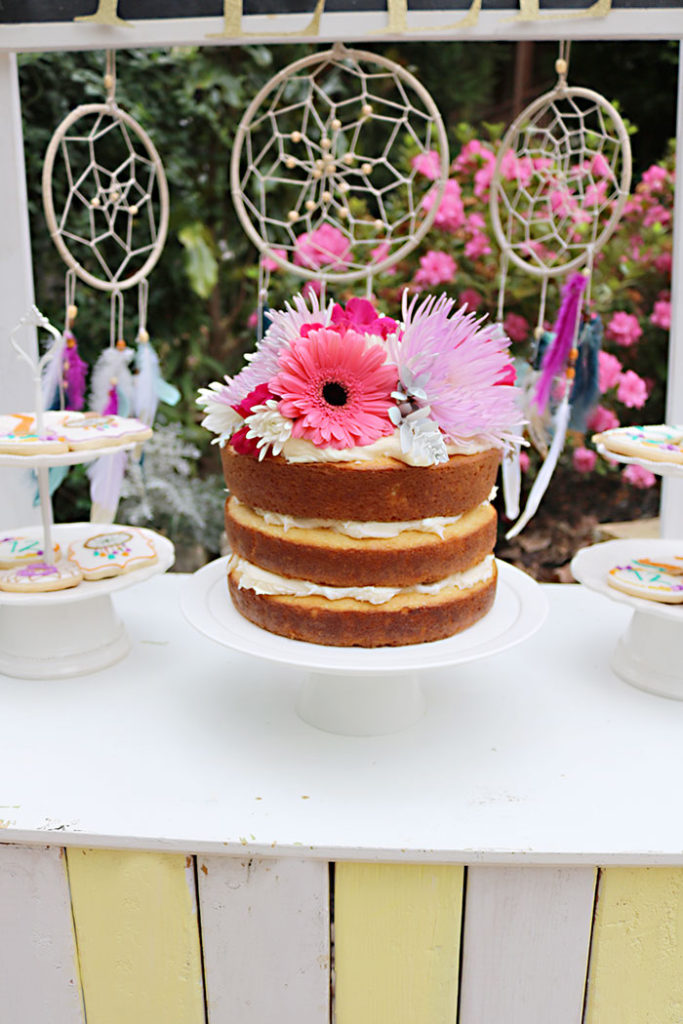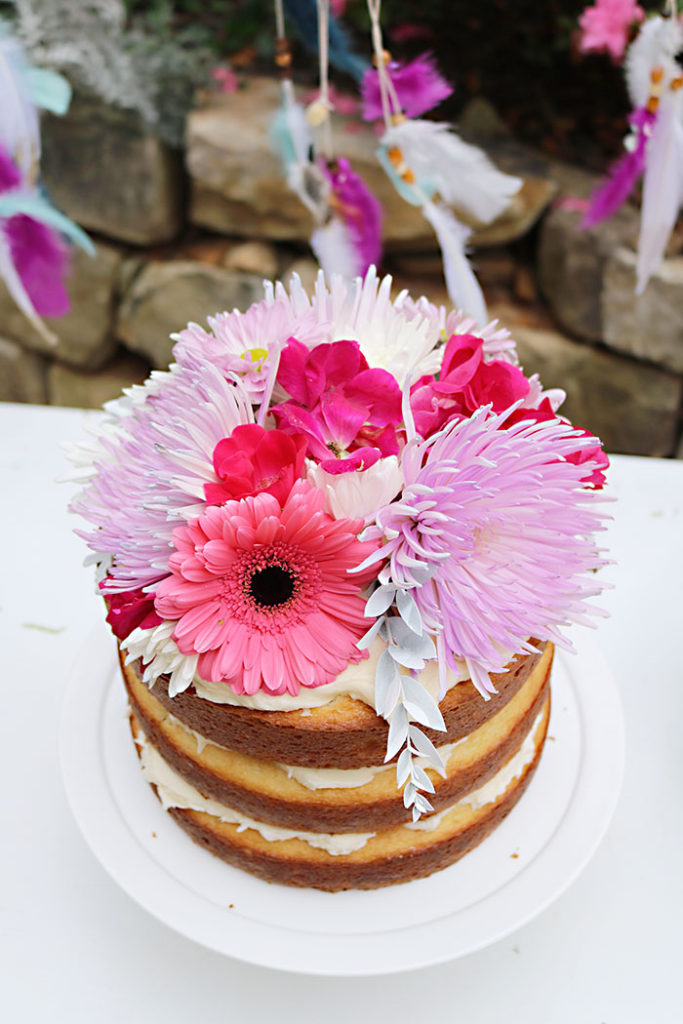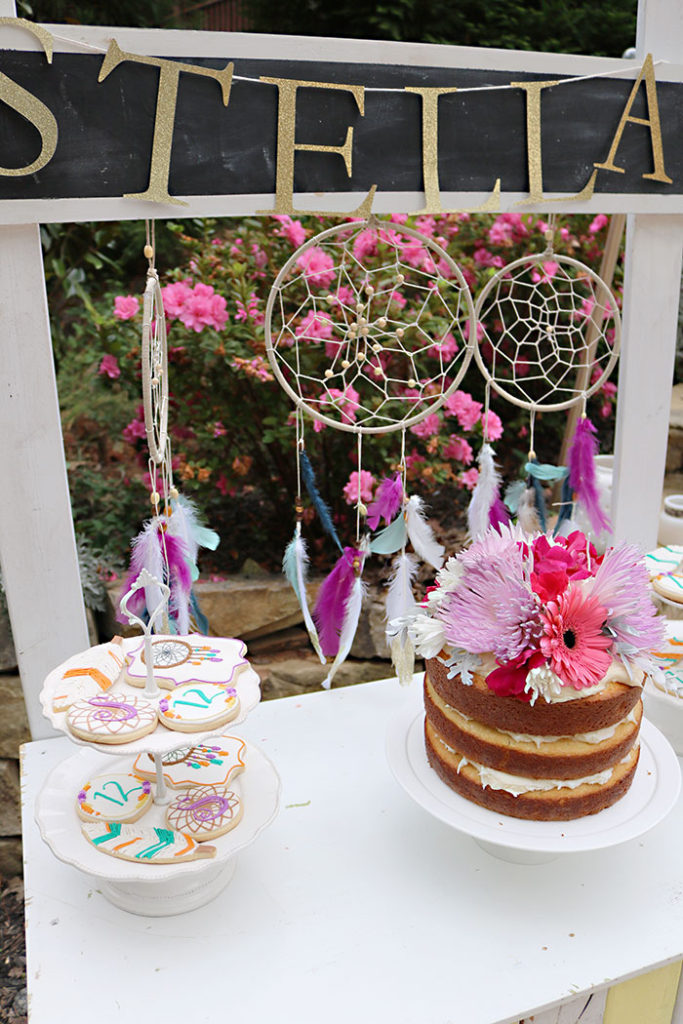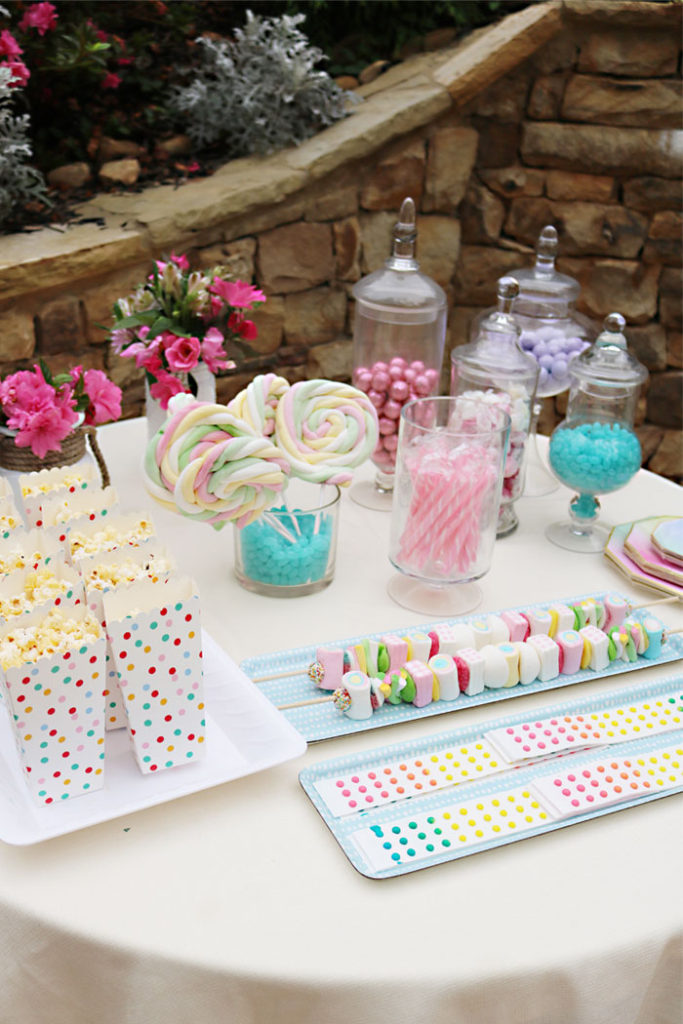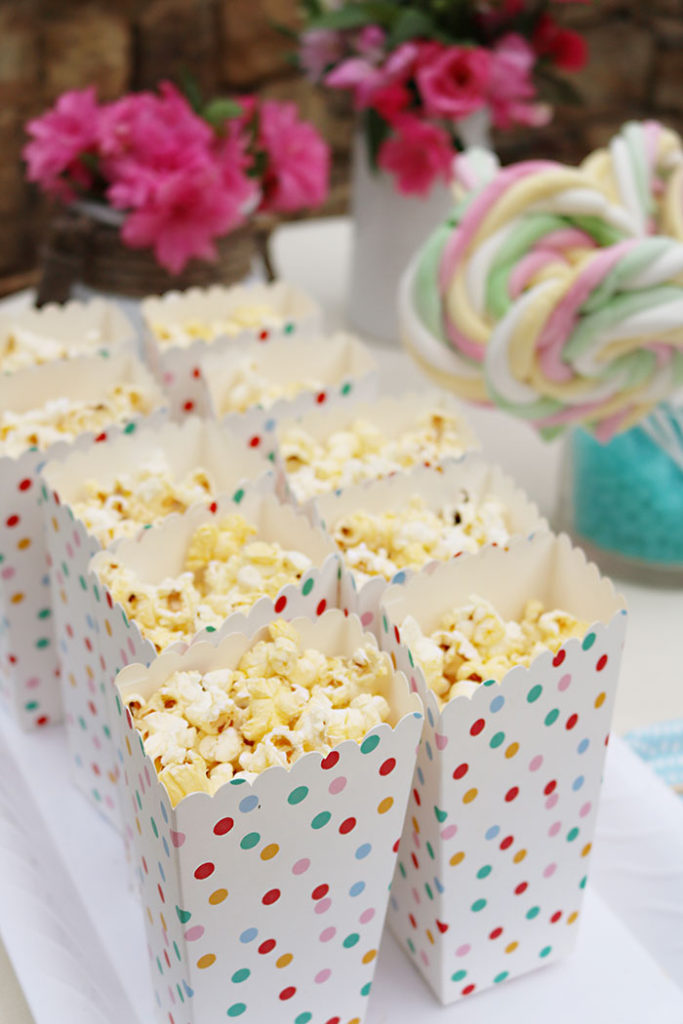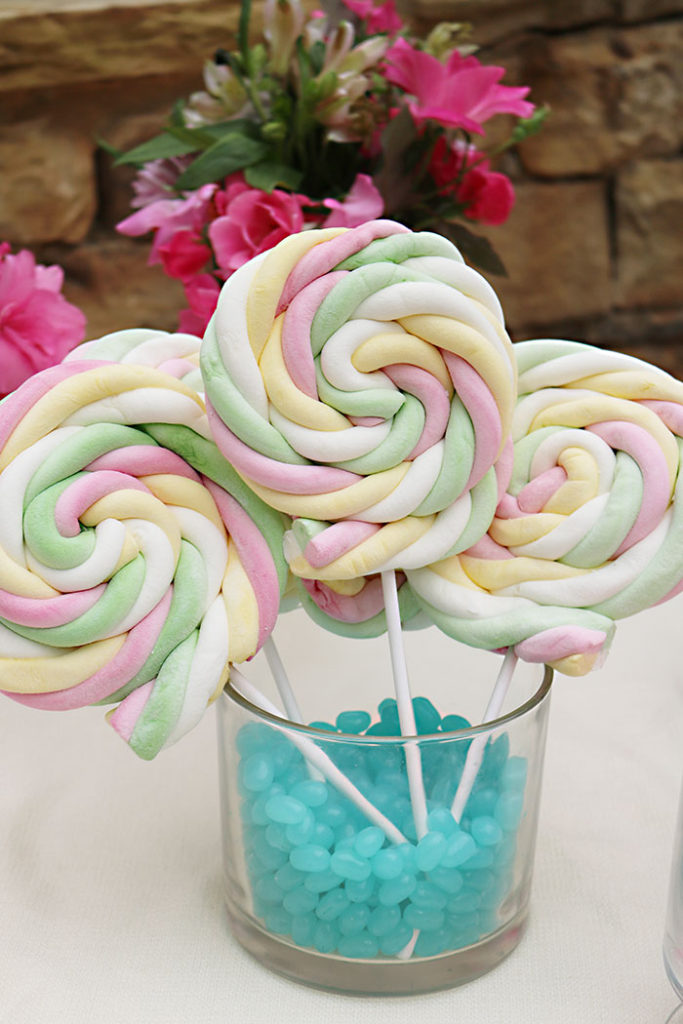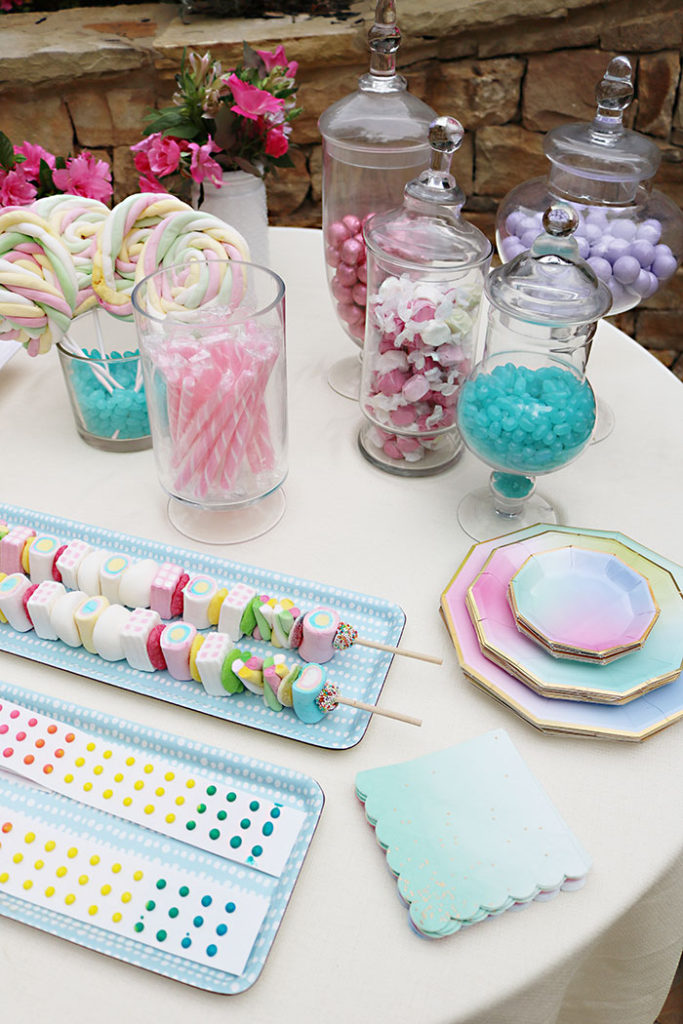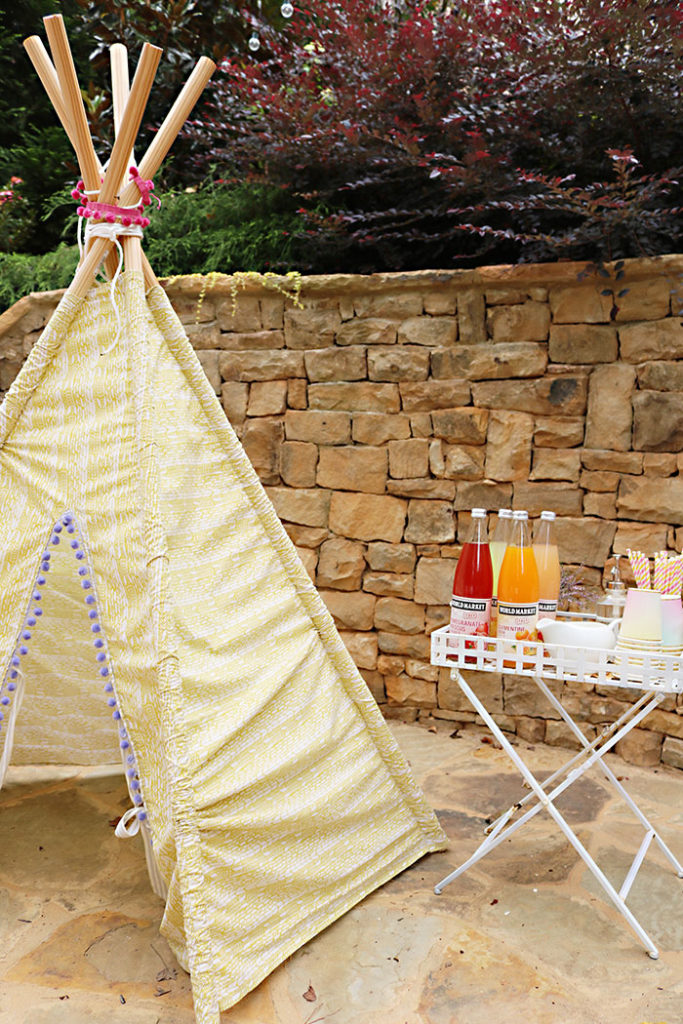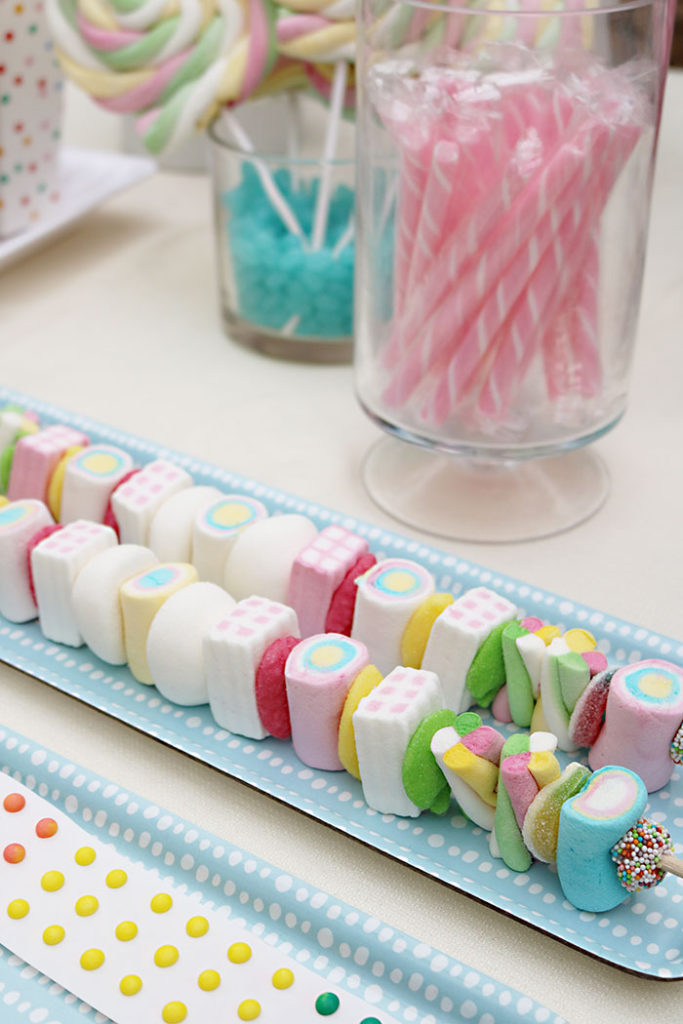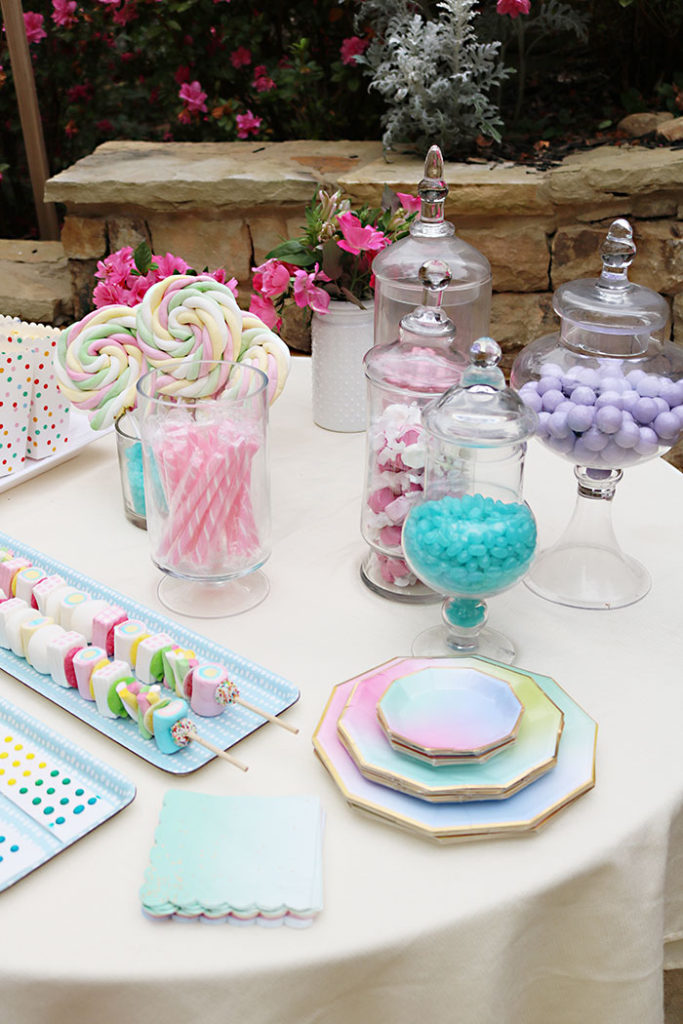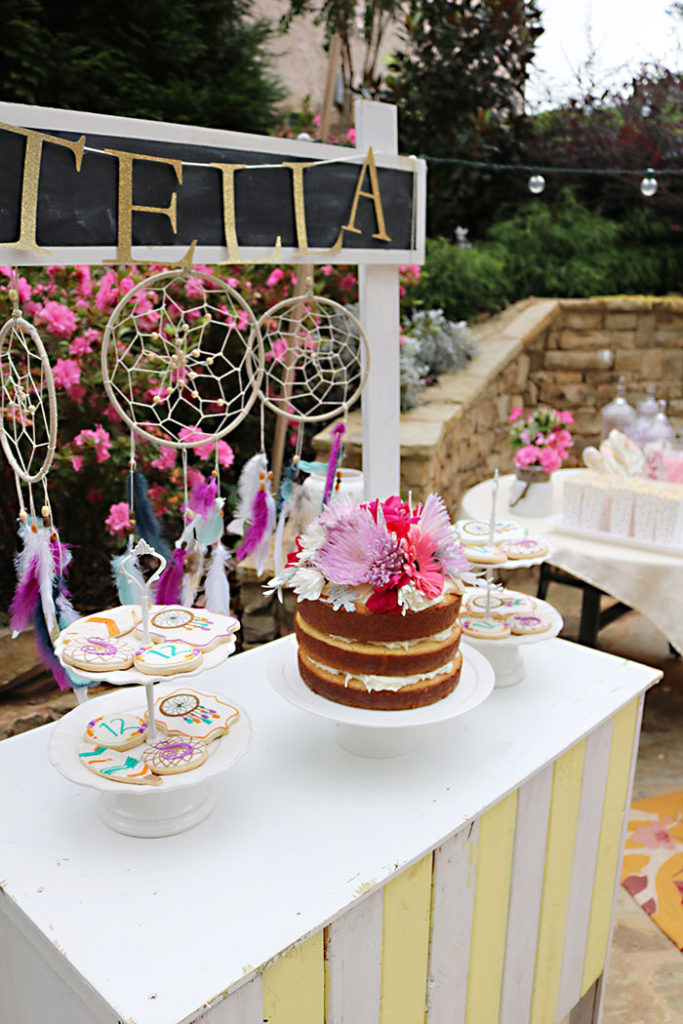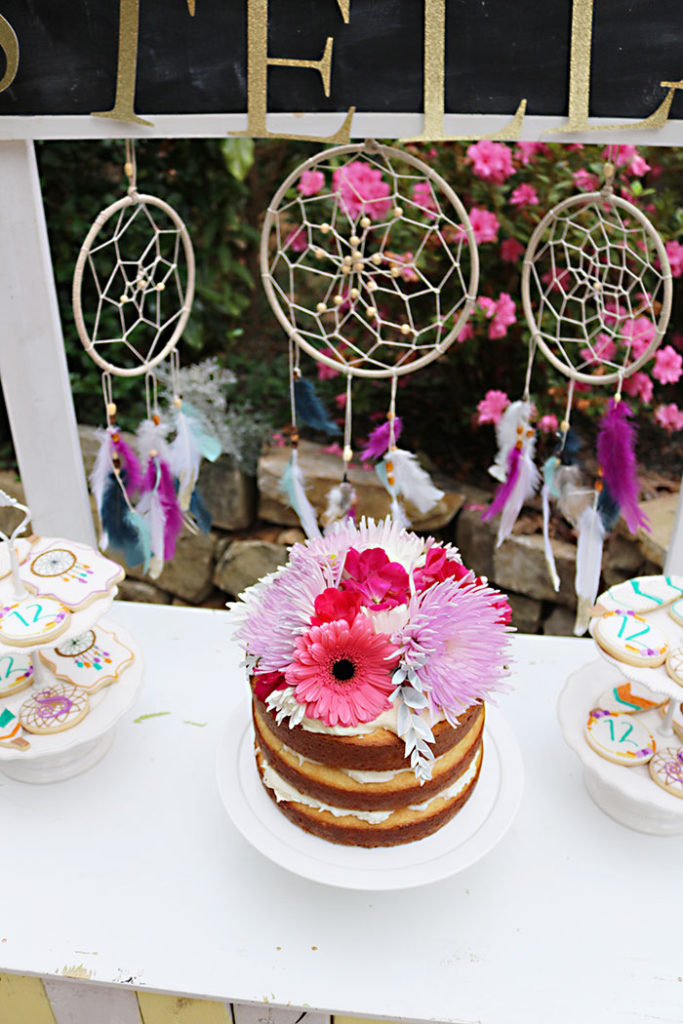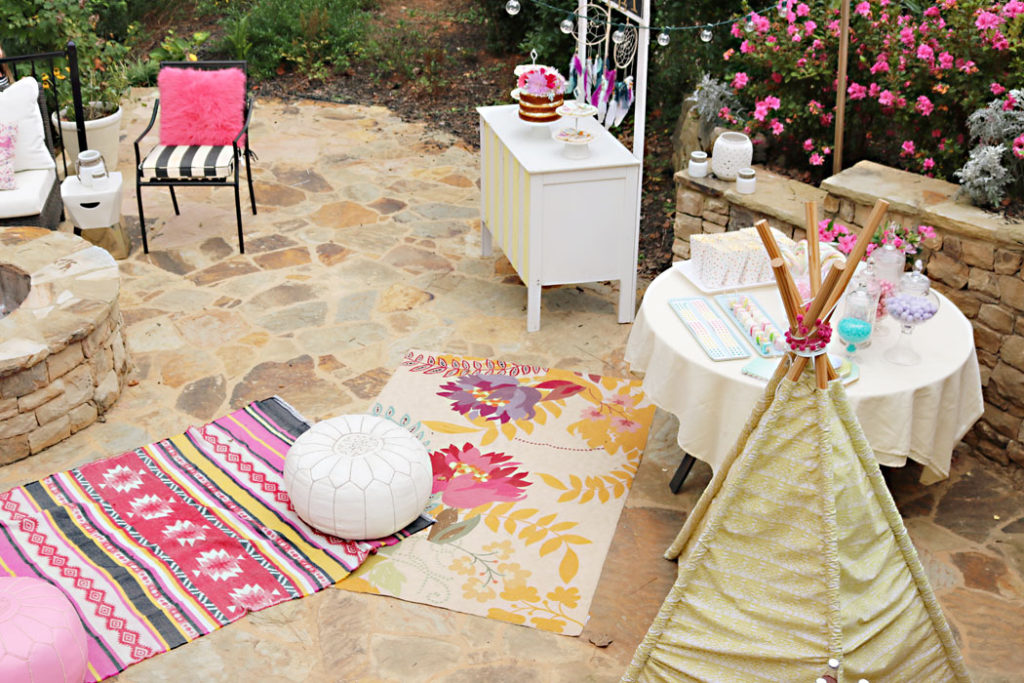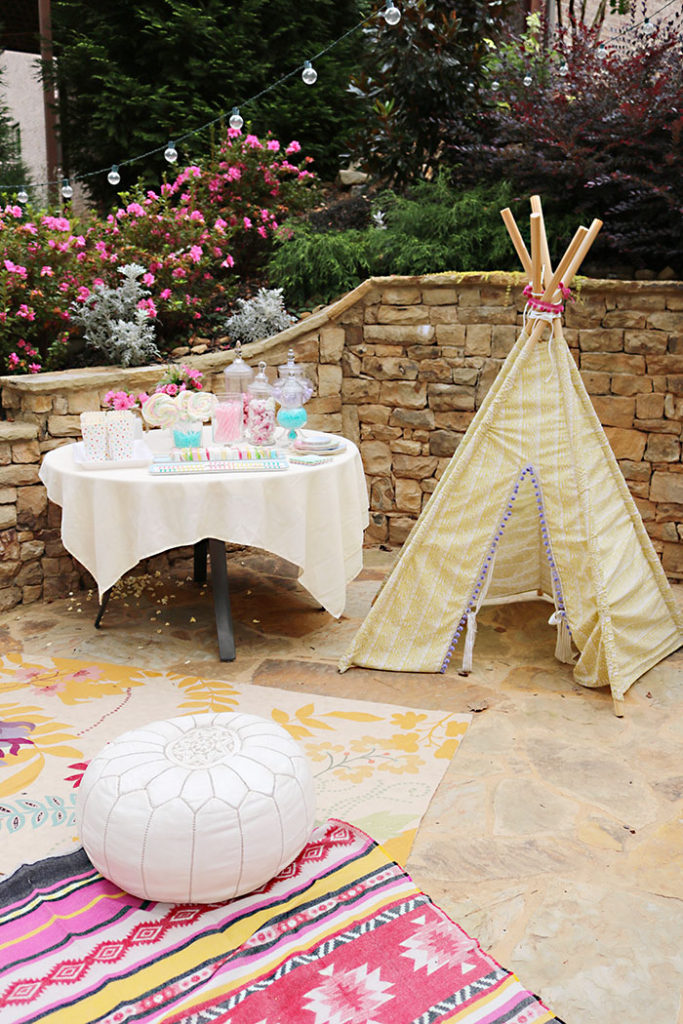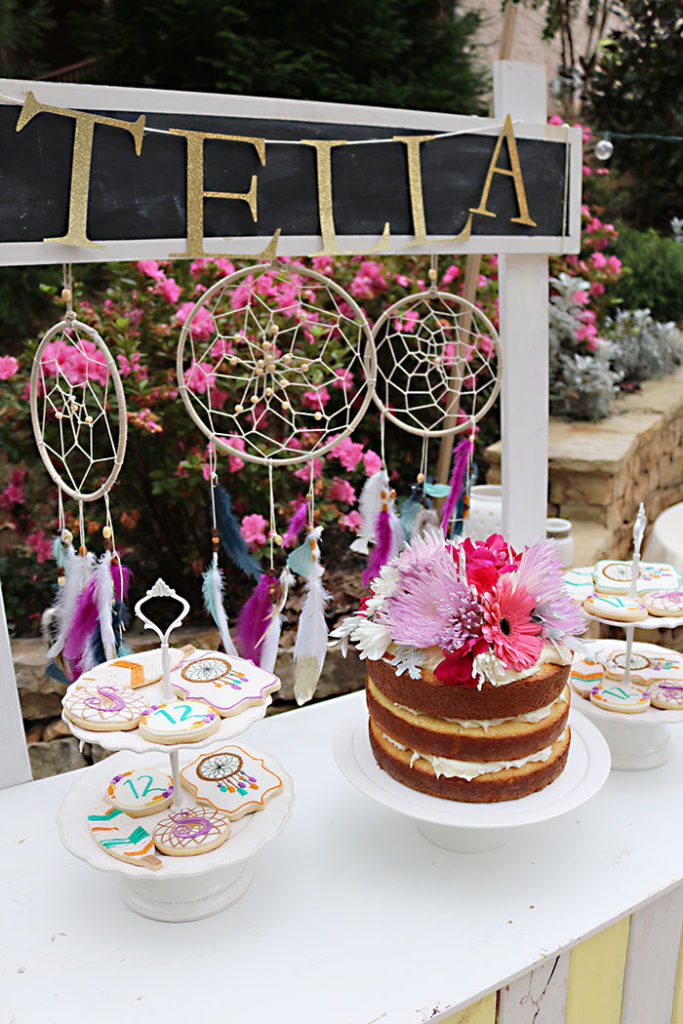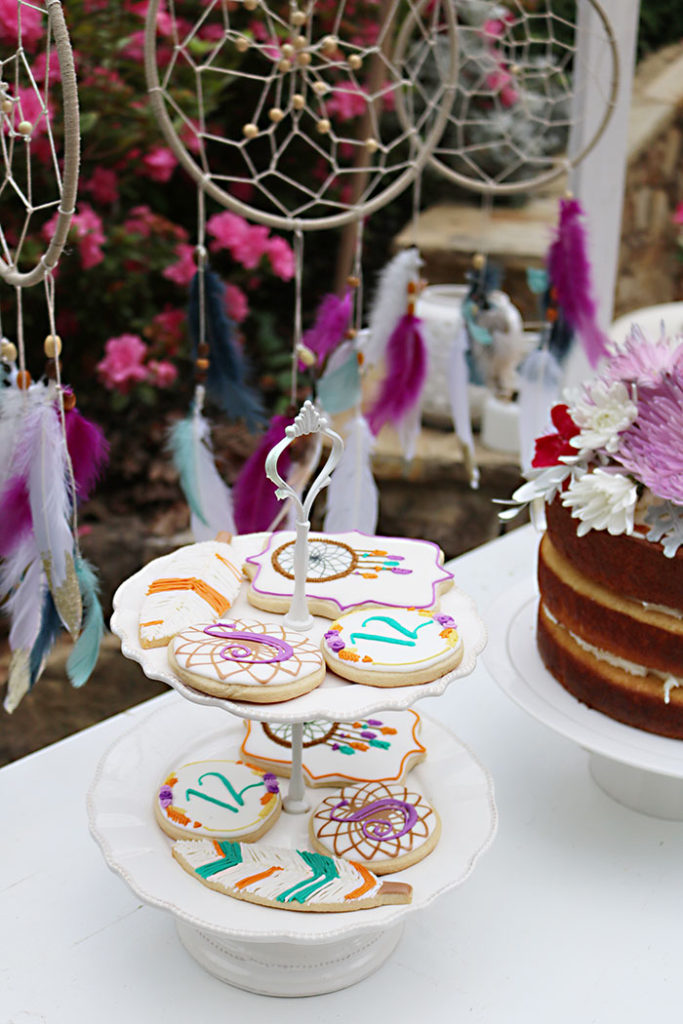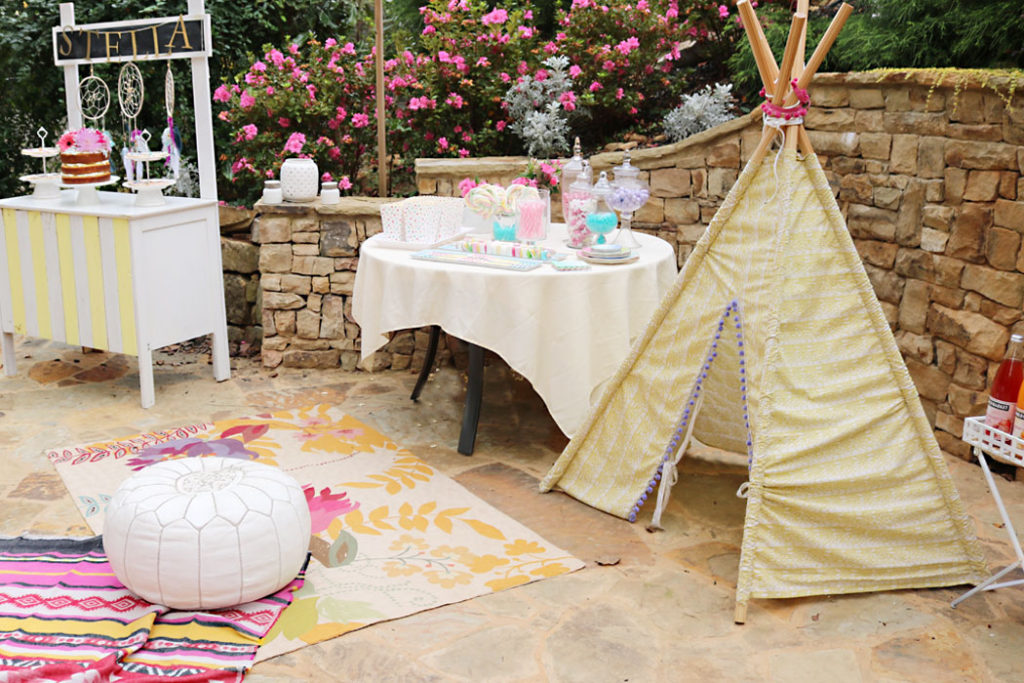 For the boho birthday outdoor movie night we borrowed a friend's projector she'd got at RM Projectors and makeshift outdoor movie screen, which is made from pvc pipes and a canvas fabric. A simple white sheet would of done the deal, but we don't really have a tall fence in our backyard to cover. The cute wooden stand that displayed the cake and sugar cookies was also borrowed from a sweet friend who built it for her daughter as a lemonade stand. Isn't so cute? She is so kind to let many of our friends borrow it for our kids birthday party!
Stella's invitations for her boho birthday outdoor movie night was focused around dreamcatchers. So I made a few for party decorations. Once the party began, I taught the girls how to make their own dream catcher. I made gold-dipped feathers prior to the party to add a little glitter to the dreamcatchers. The girls loved the project. And they loved it even more that they got to take home something they could display in their bedroom.
When night came, we started a fire in our fire pit and the girls made s'mores and watched the movie. For the candy table, I bought fun marshmallows that coordinated with the party colors but also could be used for the s'mores. I've listed the resources below. And how beautiful are the dreamcatcher sugar cookies?? They were so gorgeous in person and yummy of course. My friend popped some popcorn with his Popcorn Maker and brought them over. As far as the naked cake with fresh flowers, I made it! I usually I order my cakes because I'm a horrible baker. But this one I decided to tackle and was pleased with the results.
I would say Stella's boho birthday outdoor movie night was a success!
Boho Birthday Outdoor Movie Night Resources
Ombre Plates, Small plates, Napkins, Cups
Dreamcatcher Sugar Cookies– The Bakesmith
Marshmallow Candy and Gummy Candy
Tee Pee–I made it here, but a similar one is below to buy
Rug (sold out) similar below
White Pouf and Pink Pouf
Shop Similar Boho Birthday Outdoor Movie Night