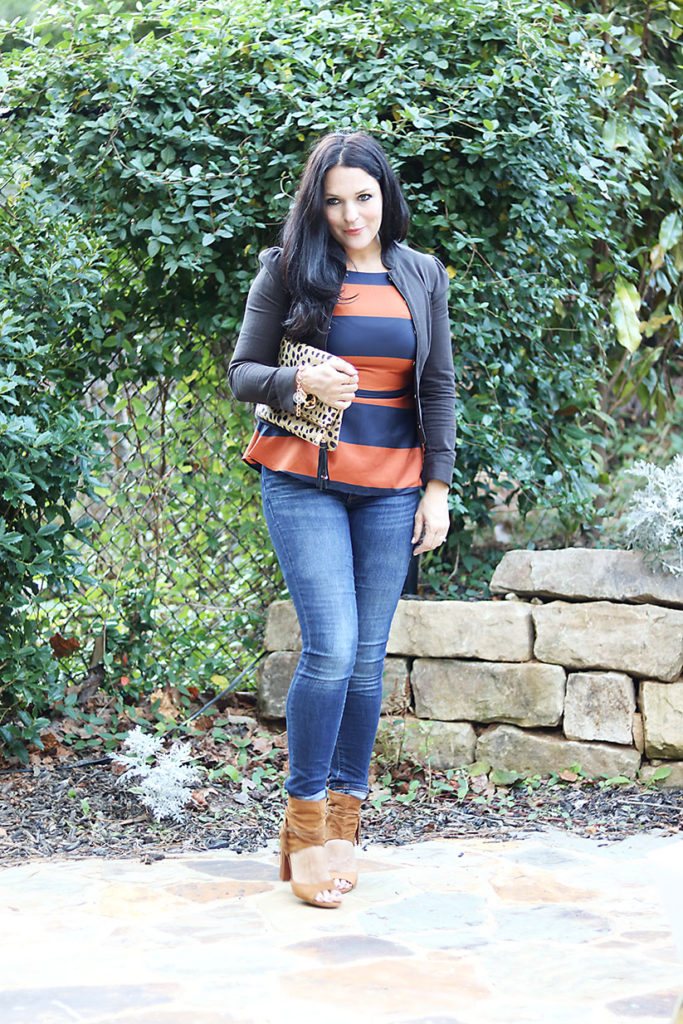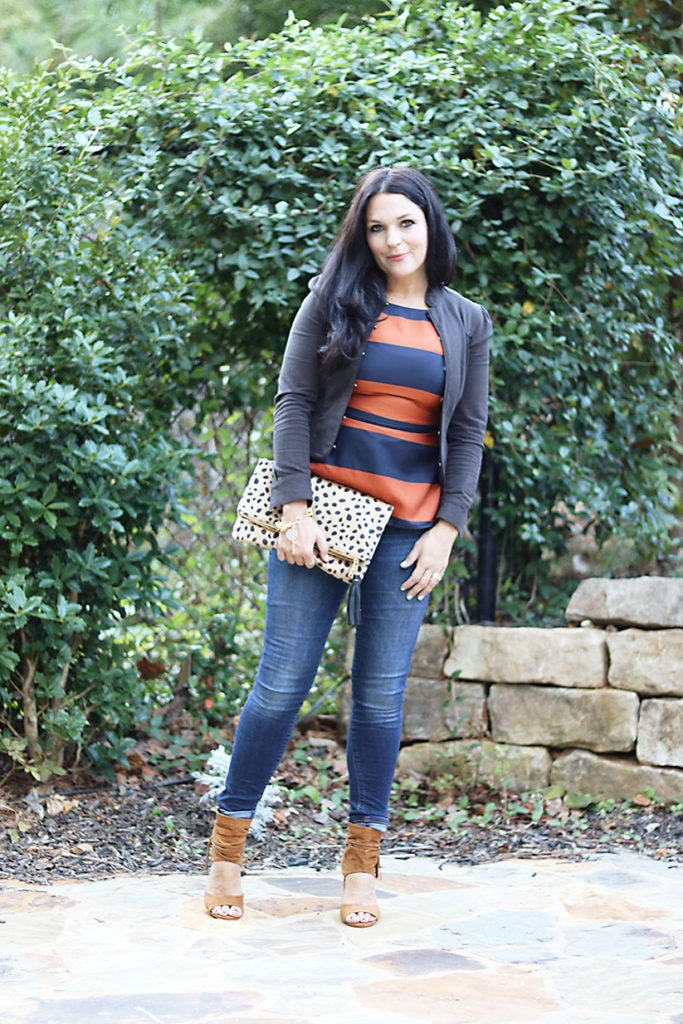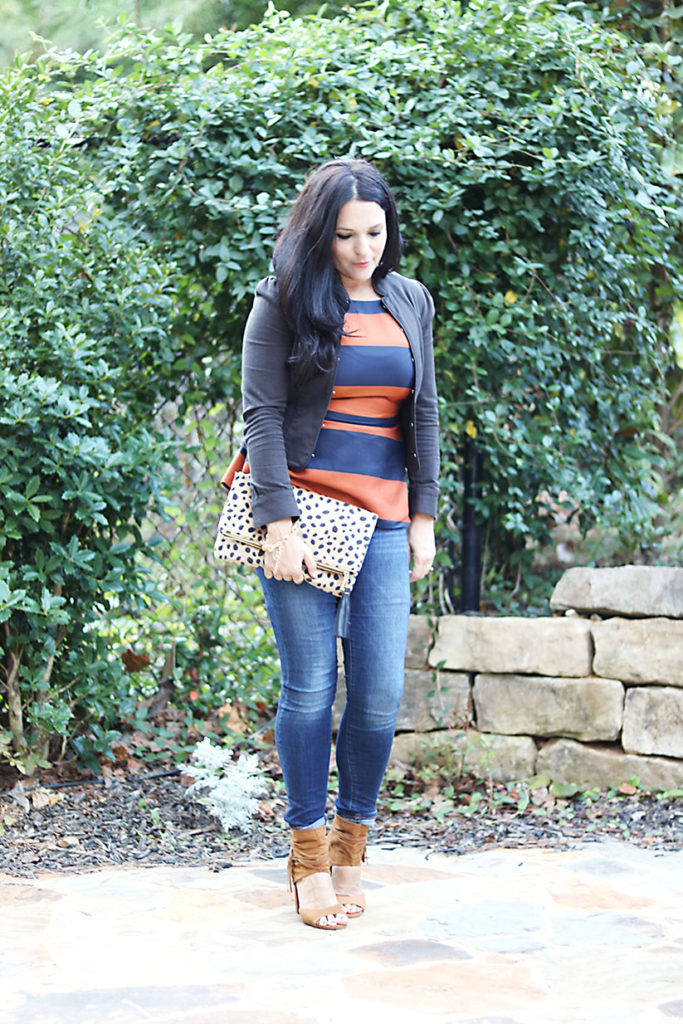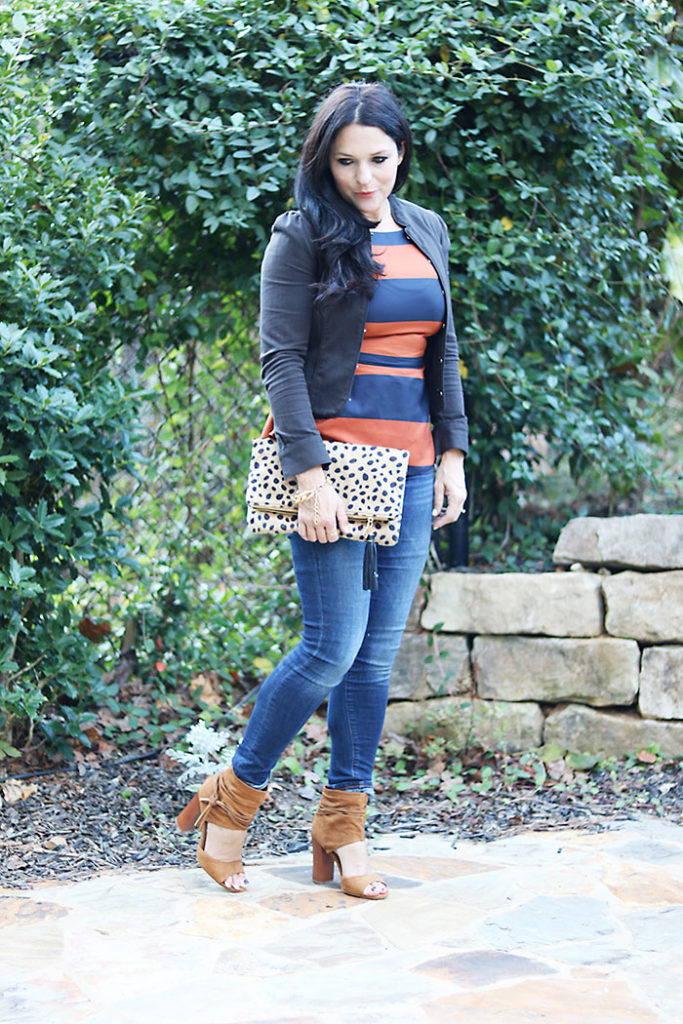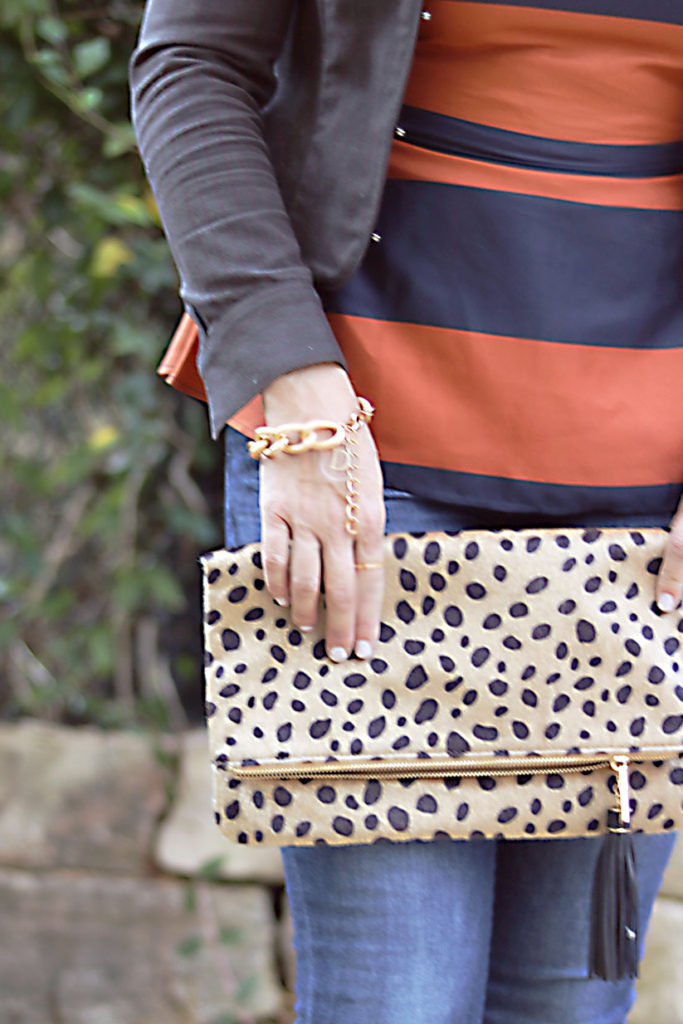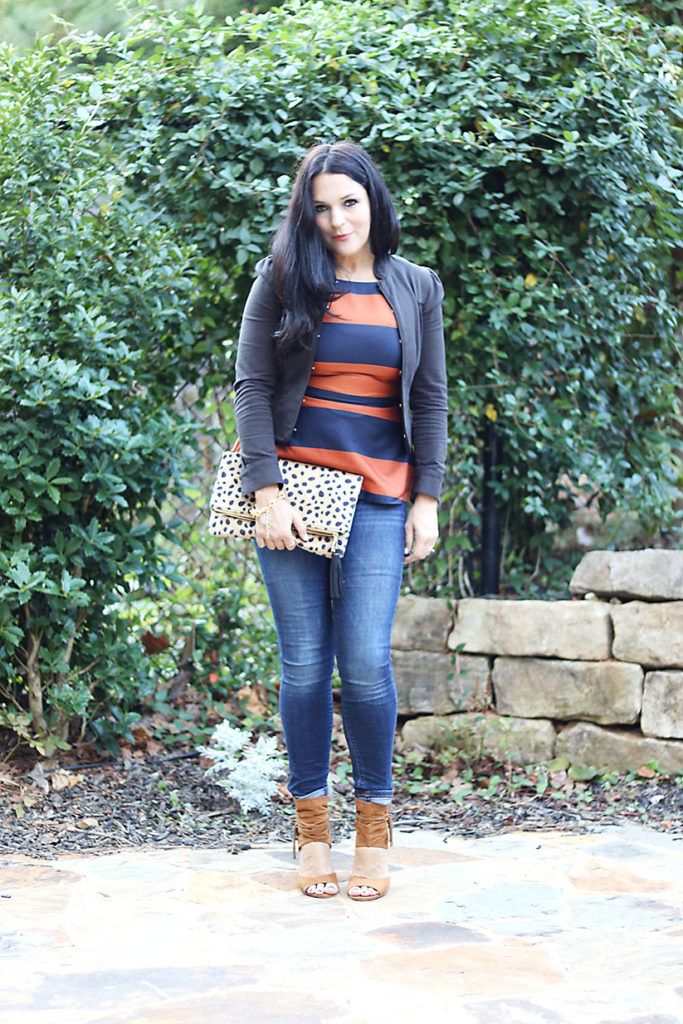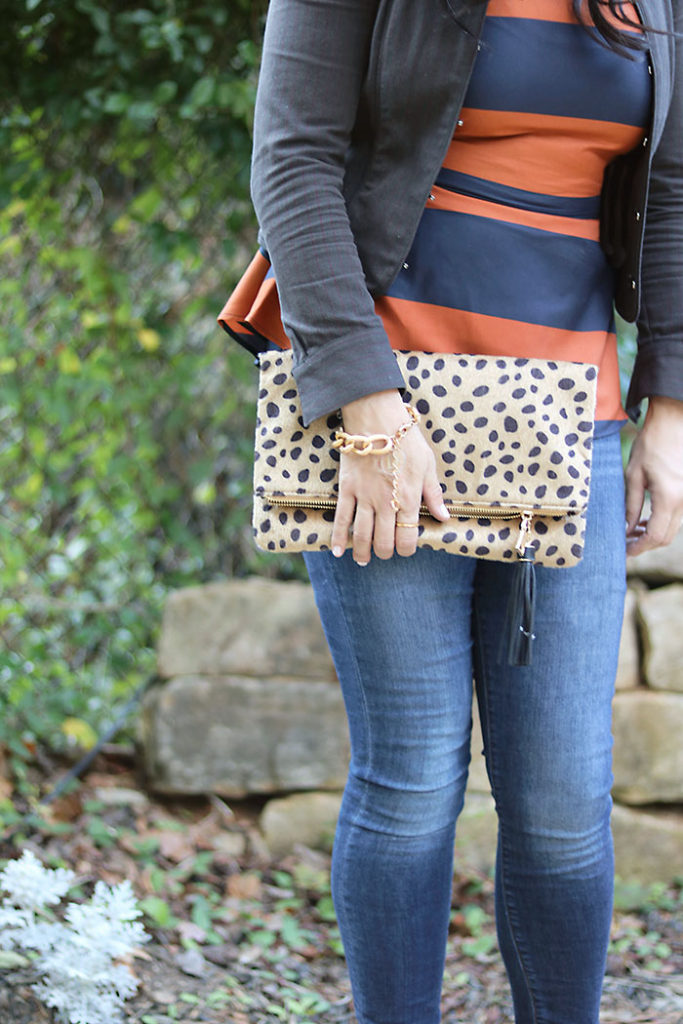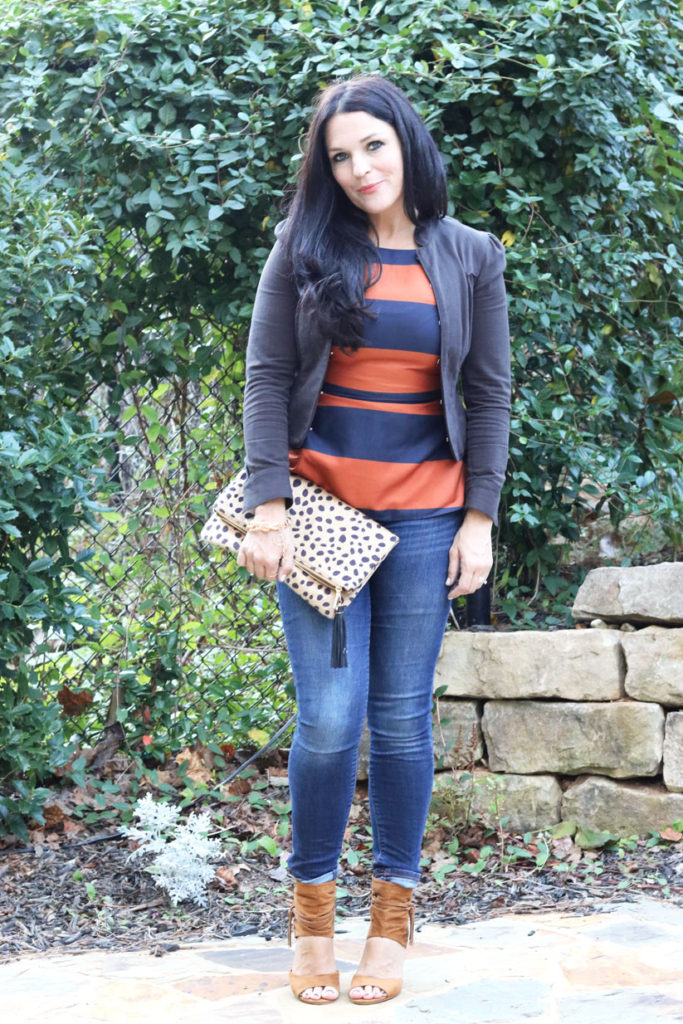 Shop Post:


Business Casual Fall Outfit
The last few weeks I've been switching my mom sweats for business casual fall outfit to wear to some conferences that I've been attending. It's been fun to have a reason to fully get dressed for the day. Slimming jeans and black slim pants are usually my go to keep it casual. Heels, blouse and a nice blazer then gives those pair of jeans a professional and businesslike impression. I am loving these open-toed, suede tassel heels . I found similar ones for only $35 and Amazon is selling them for only $75! The are perfect for fall and look great with a pencil skirt or jeans. And I must they are pretty comfortable. Finishing off this look with simple/statement pieces from sites such as JACOBSTHEJEWELLERS.COM makes all the difference. Doesn't my mom have good taste? We just won't tell her that! Many offices now allow a more business casual outfits for their employees or have casual Fridays. Blazers are also not a requirement for business casual fall outfit, but if you like wearing them it's a nice touch. The blazer I am wearing is old, but I linked a similar one. Long cardigans or tailored sweaters are definitely good to wear in the fall months with short sleeve shirts underneath, just to keep you comfortable in the cool mornings and then once the heat hits you can remove layers. As always to dress up any business casual fall outfit, don't forget the accessories! I am excited to now be carrying this leopard faux fur print clutch in my shop that comes with a leather tassel. Prints are an easy way to take a classic colors and bring to life the outfit. This clutch does just that and can be wore with so many other outfits. In the shop post scroll listed above, I linked another leopard clutch, but if you buy in my shop it is only $48 and is less than half of what I linked above. Score!
I am also excited to be adding a whole new line of charms and personalized pieces to DMJewelry. This chunky charm bracelet will be added to my shop in the next couple weeks. But if you happen to be at Pinners Conference in Salt Lake City this weekend, I will be exhibiting my new line of charms pieces so you must come and see and say hello if you happen to be SLC local. Also, I am giving a 15% discount to all my followers who come and buy!
Here are some of my other Business Casual Fall Outfit Ideas;