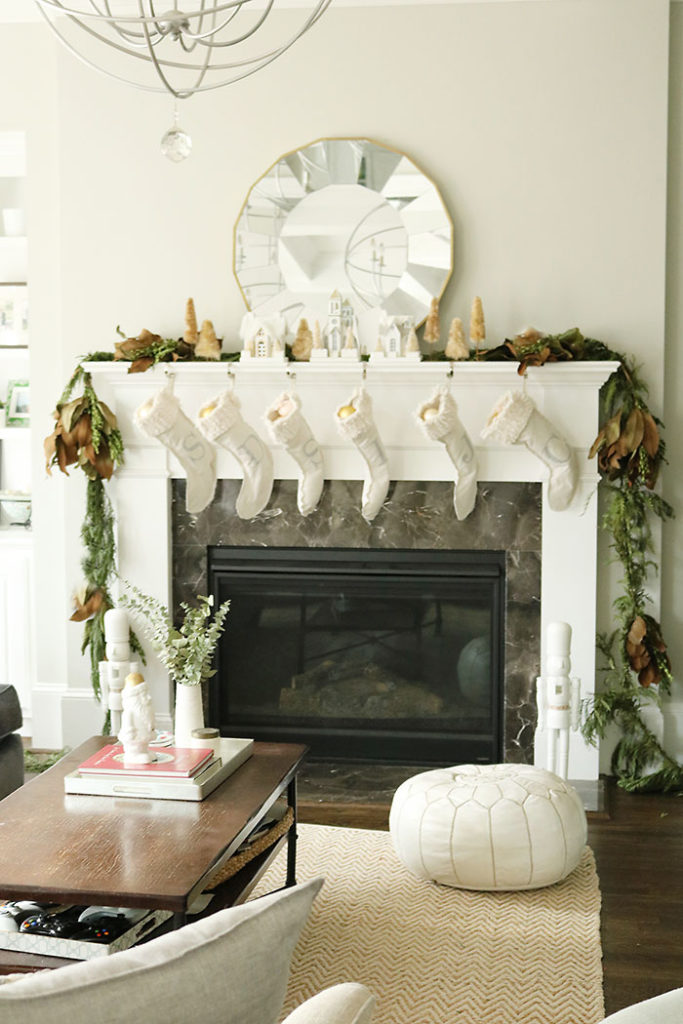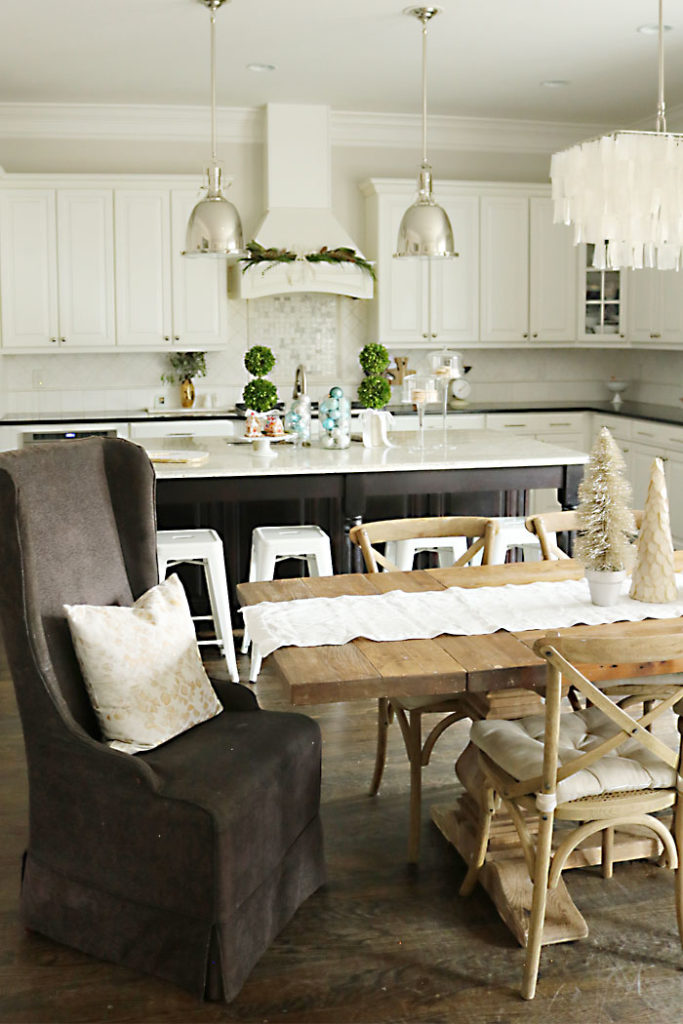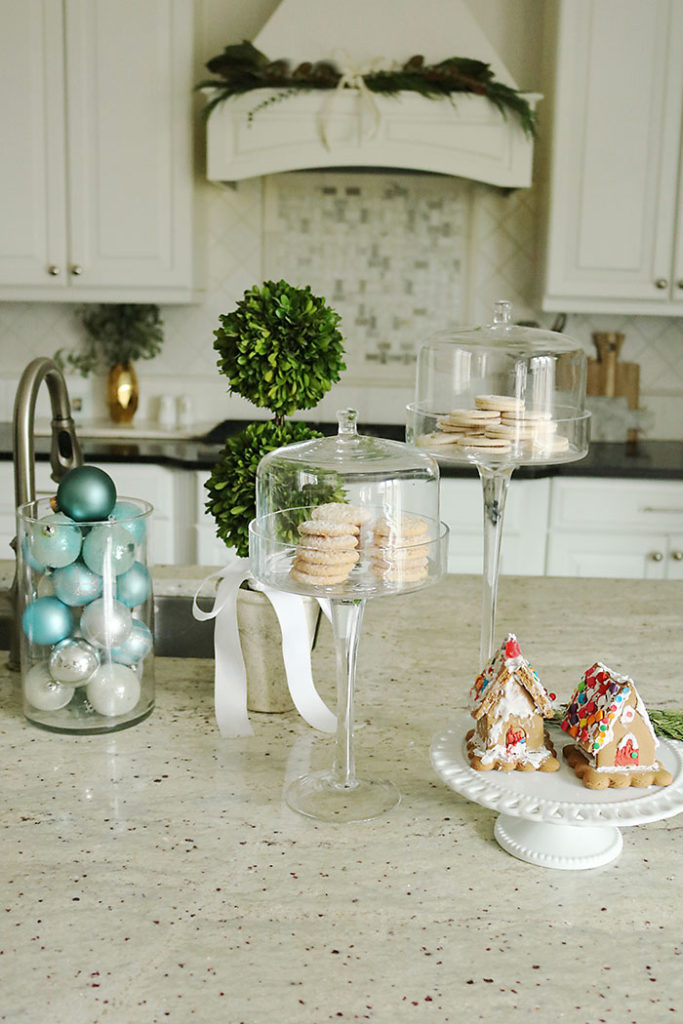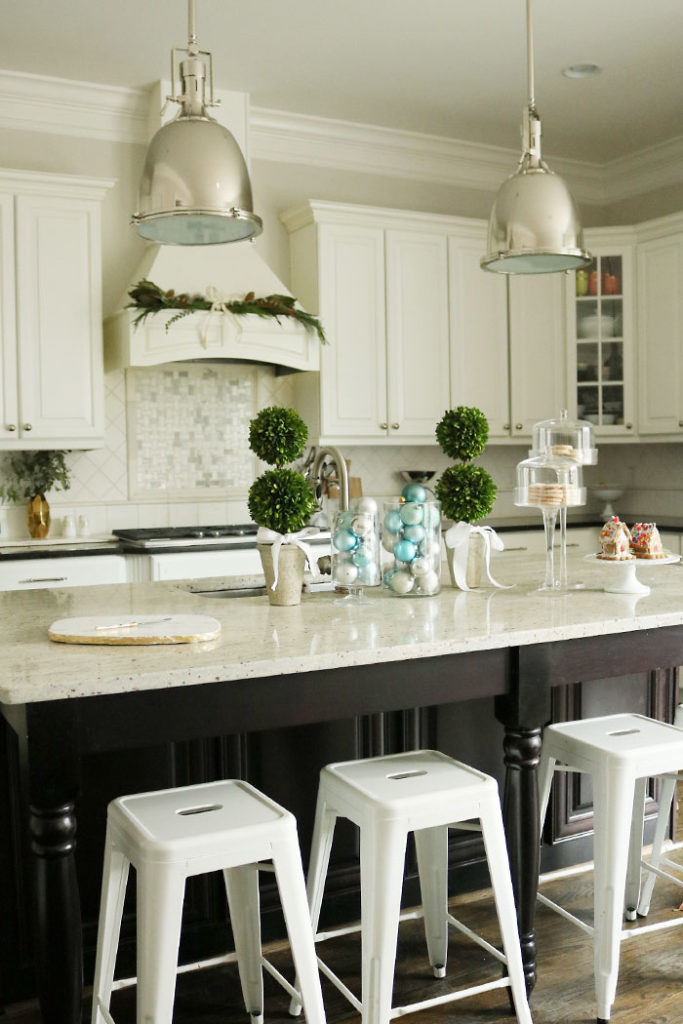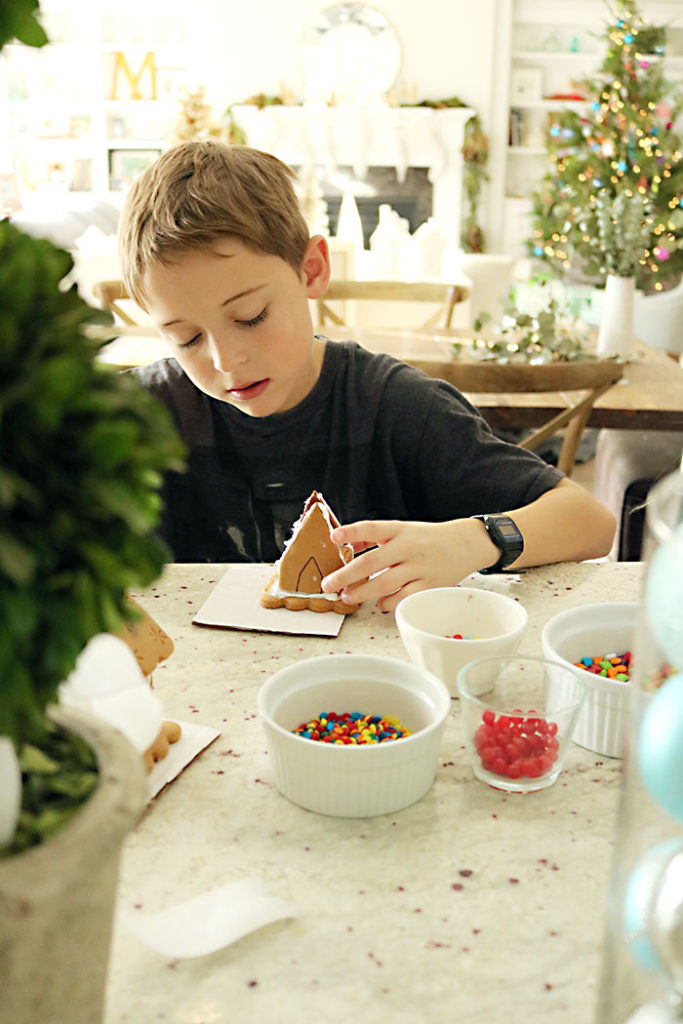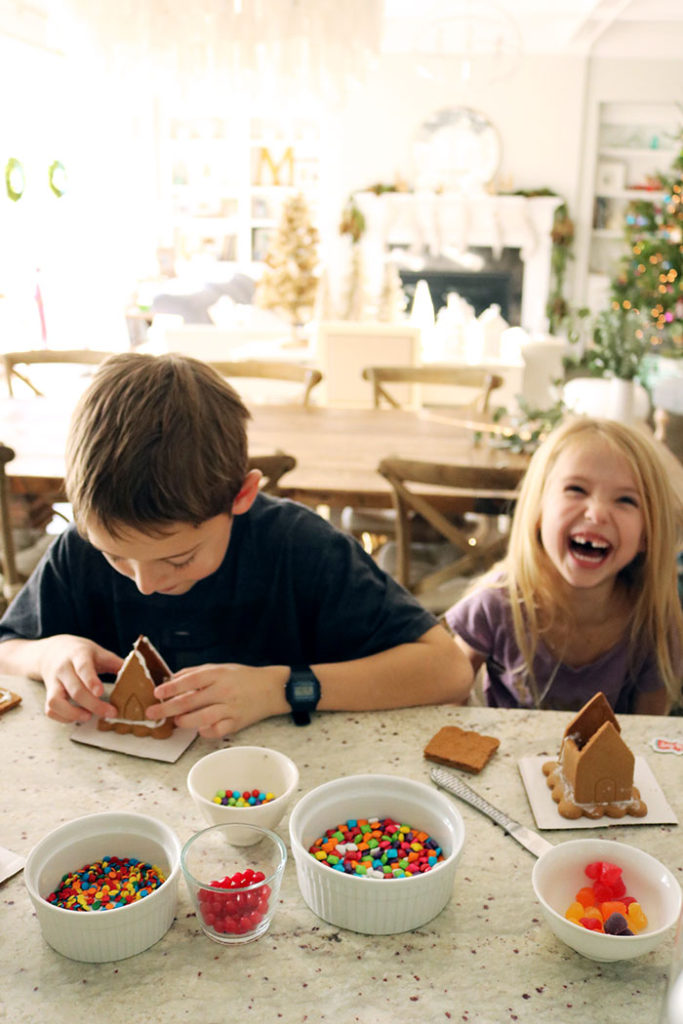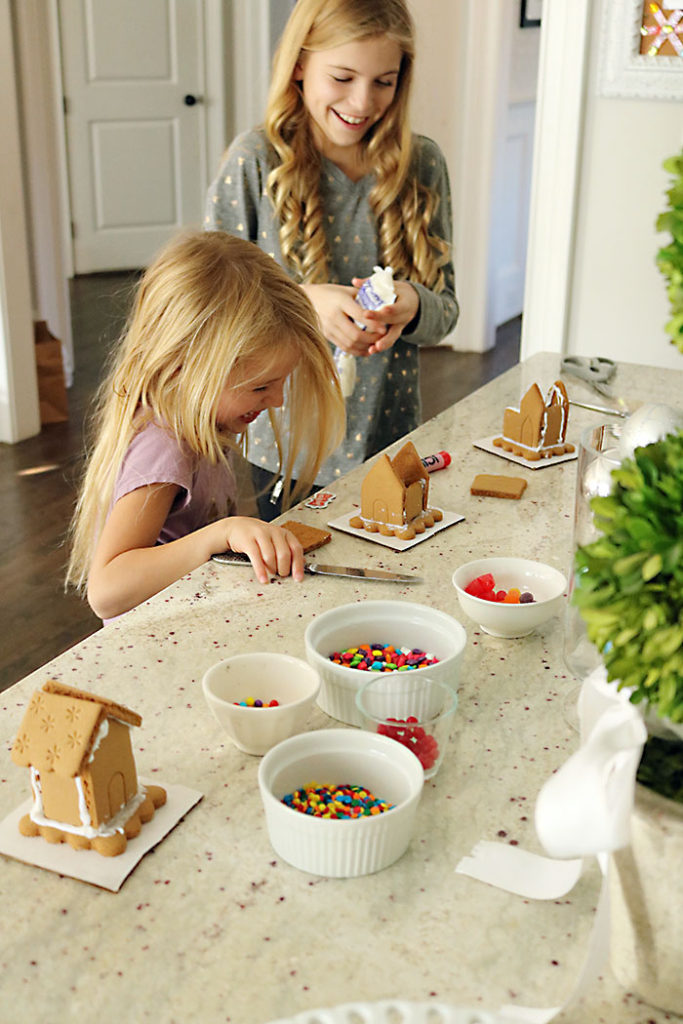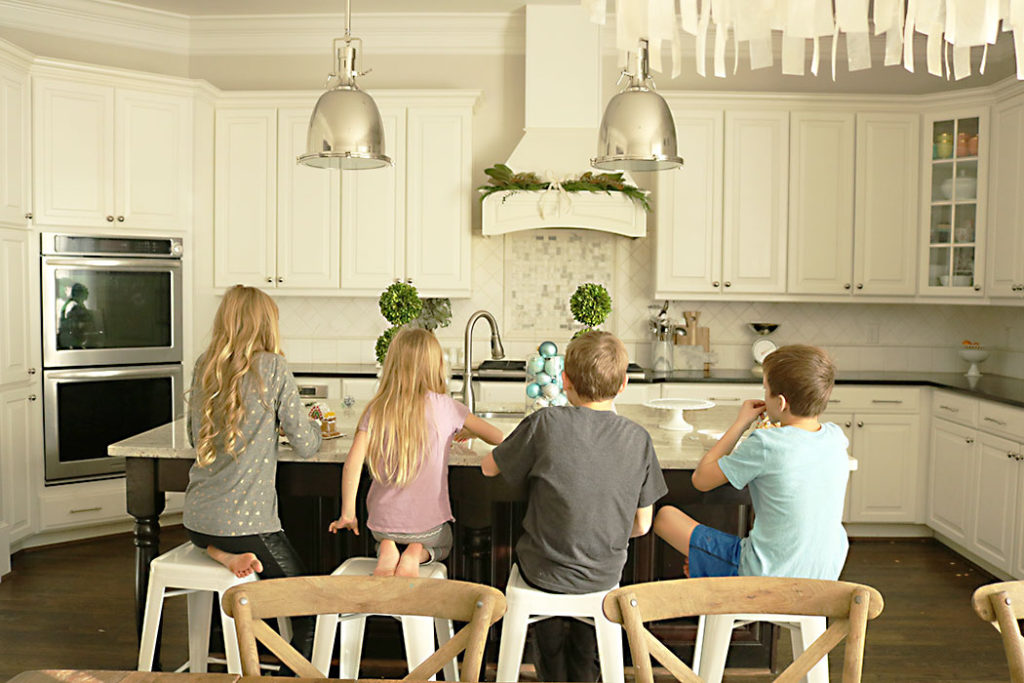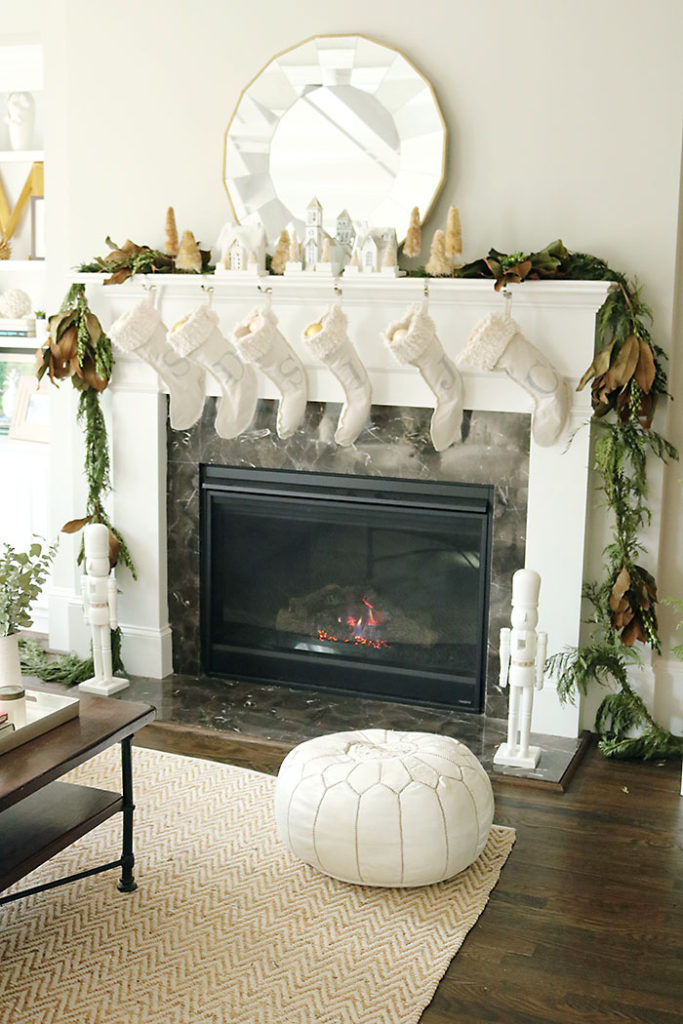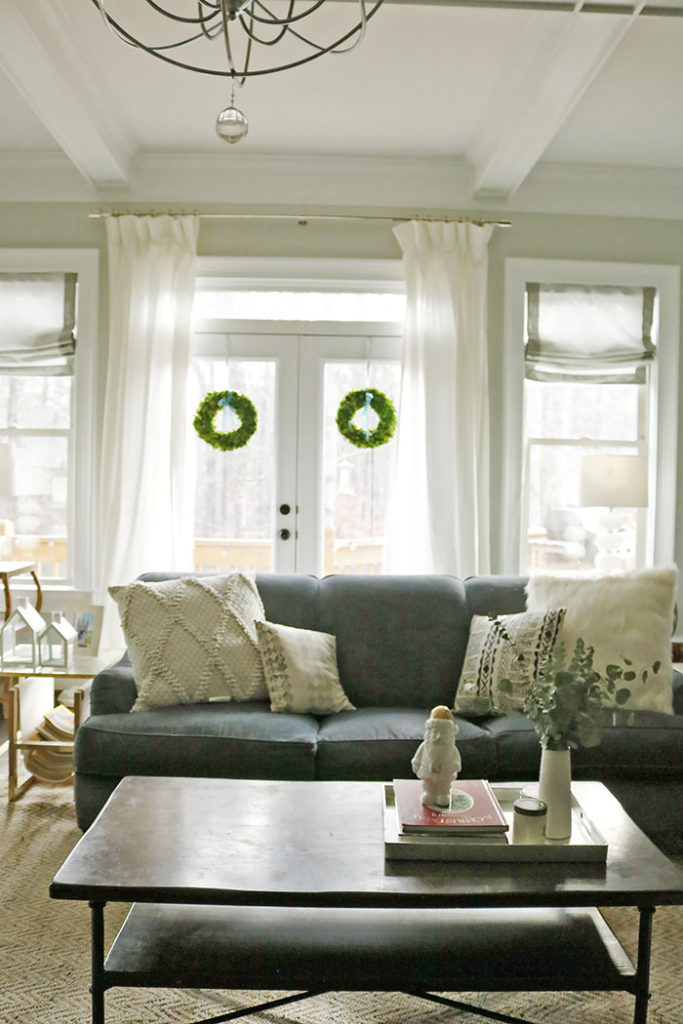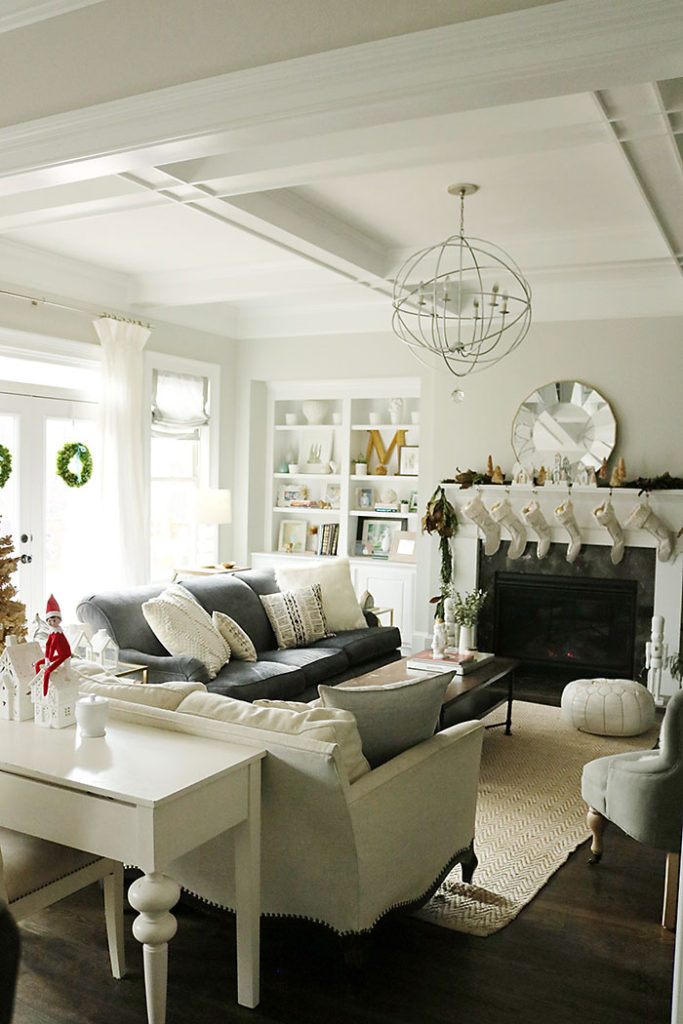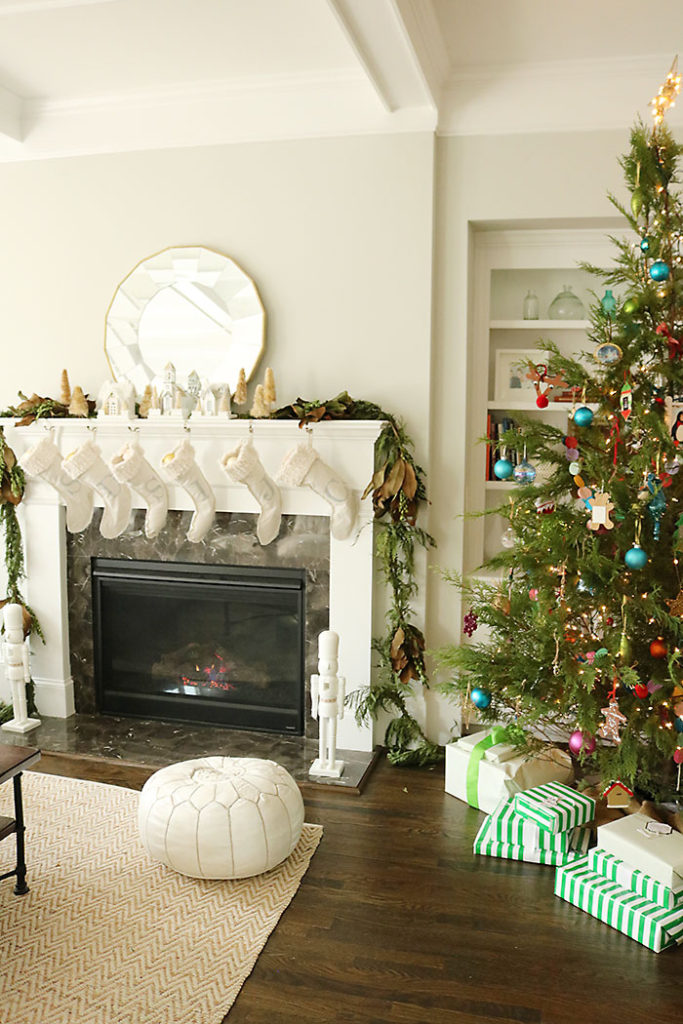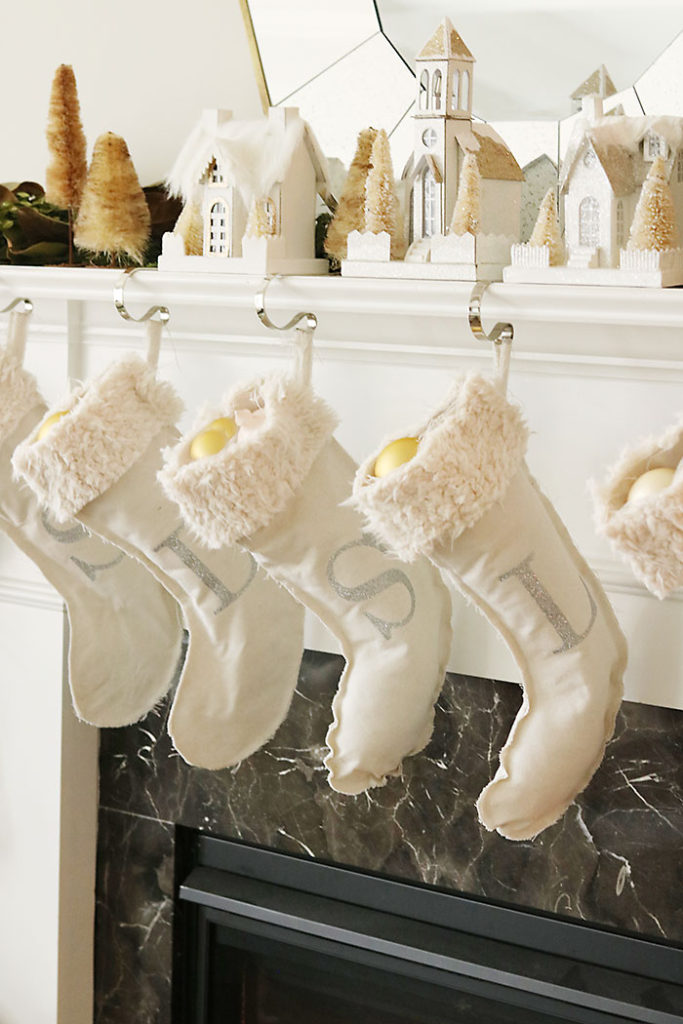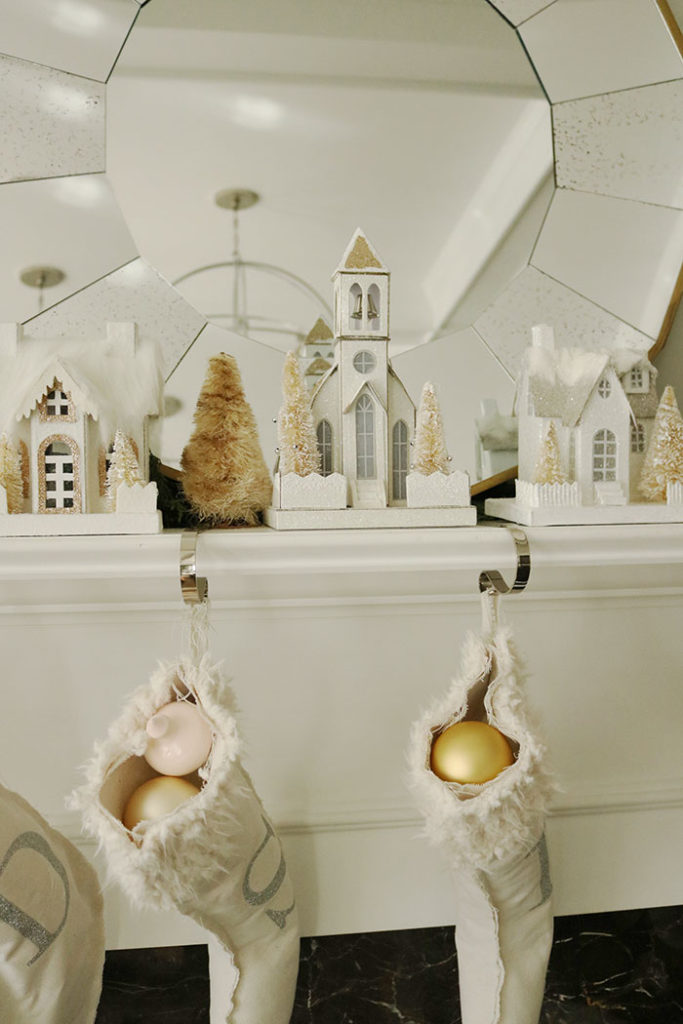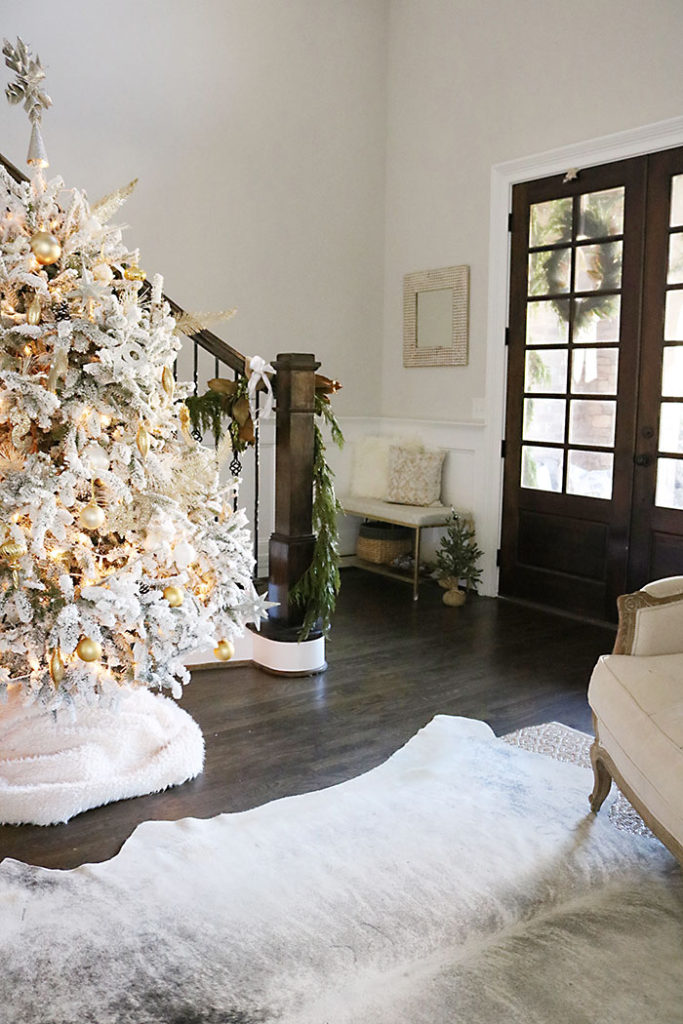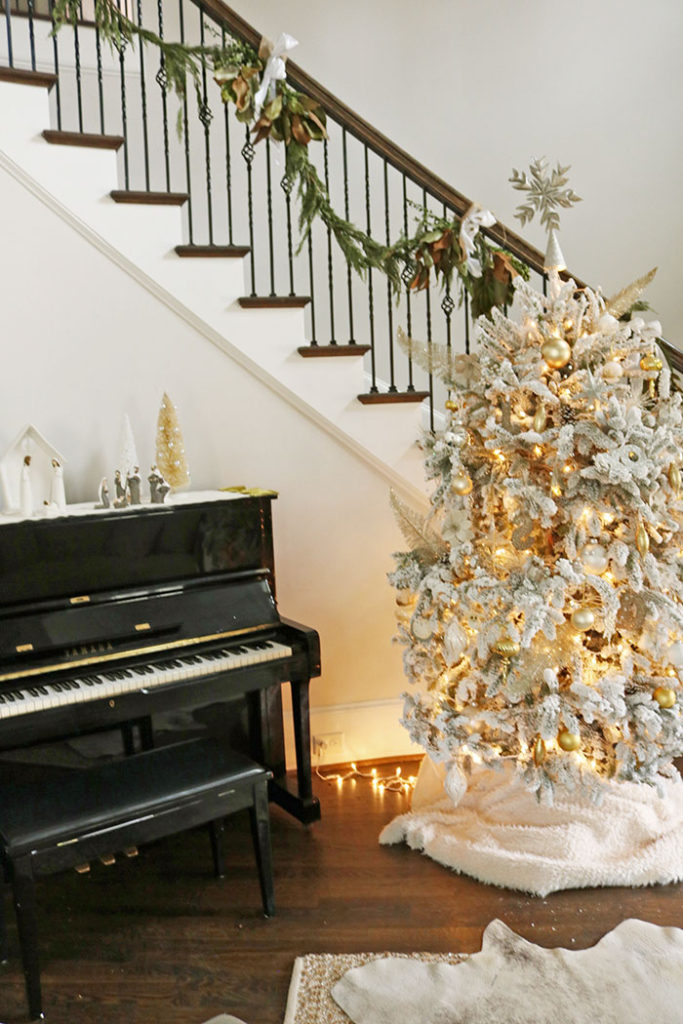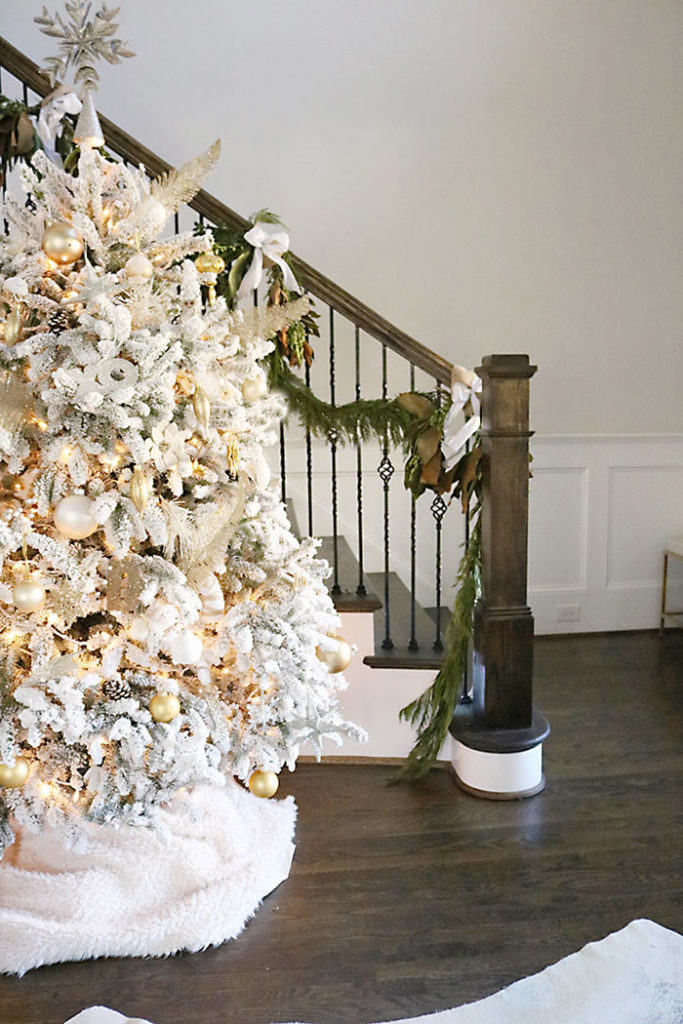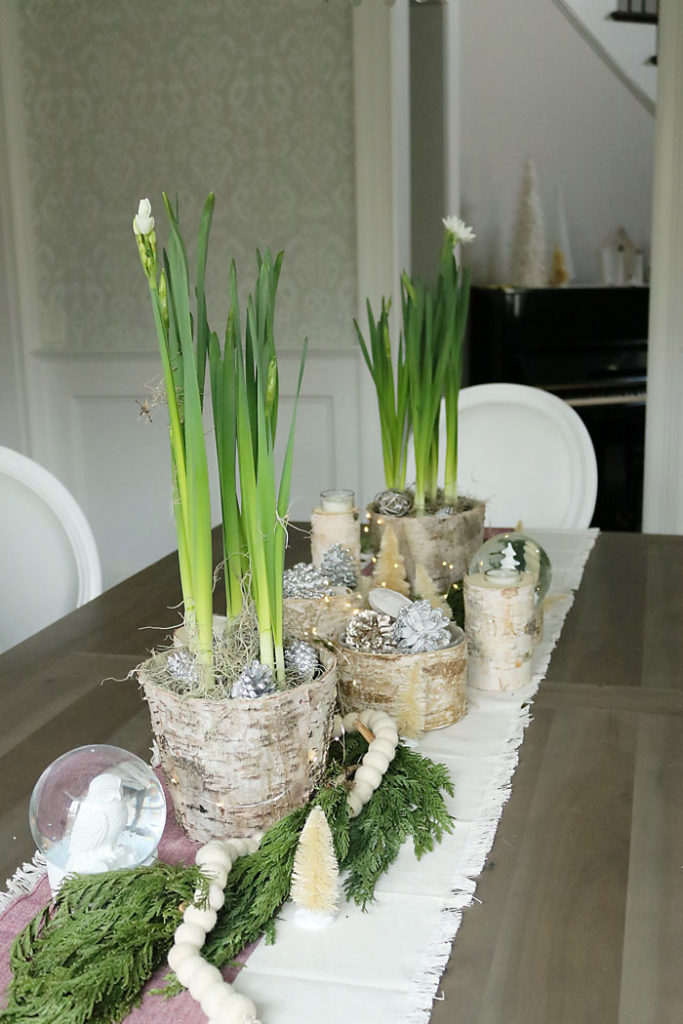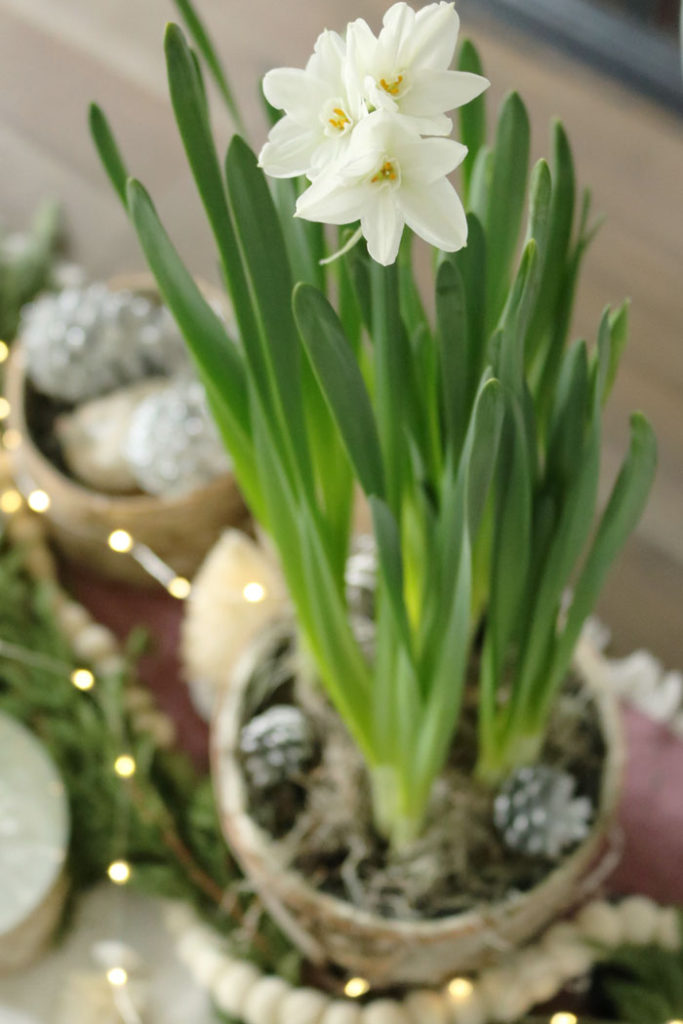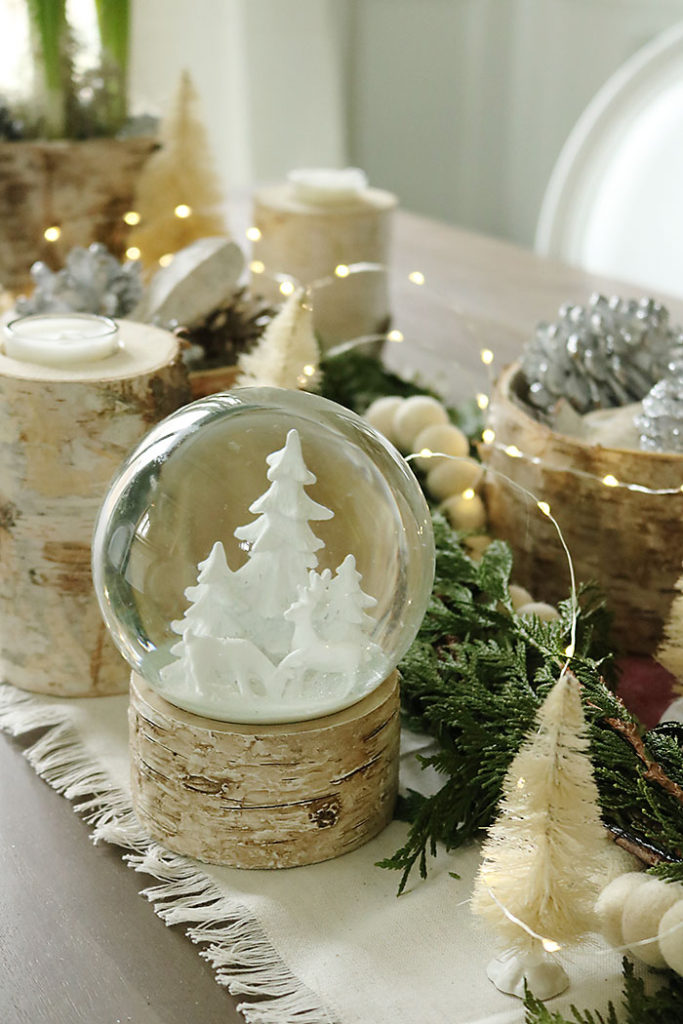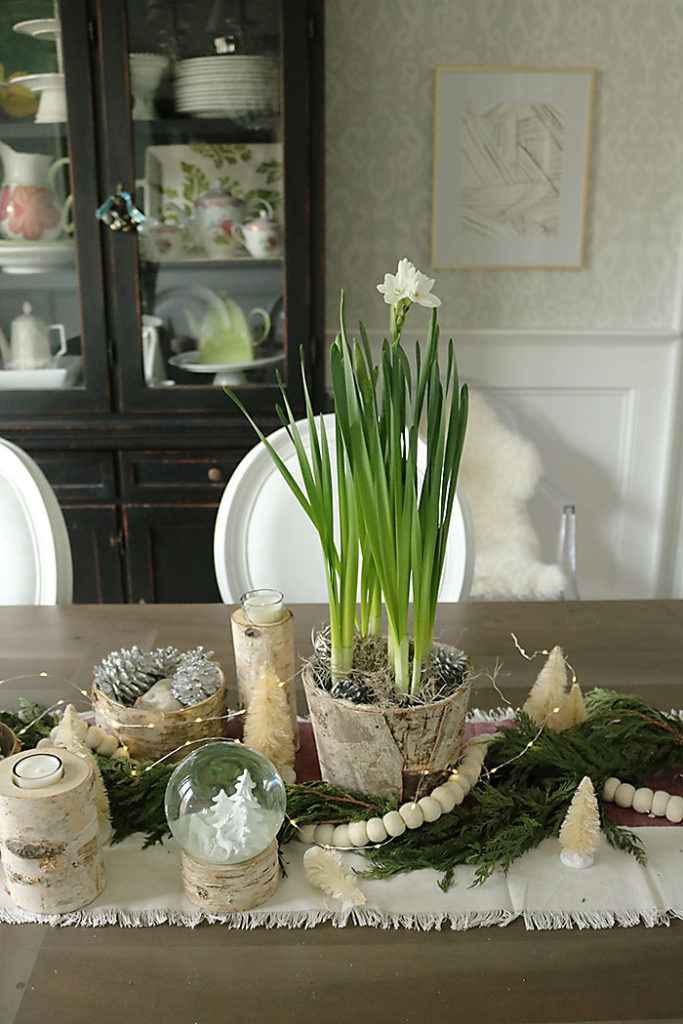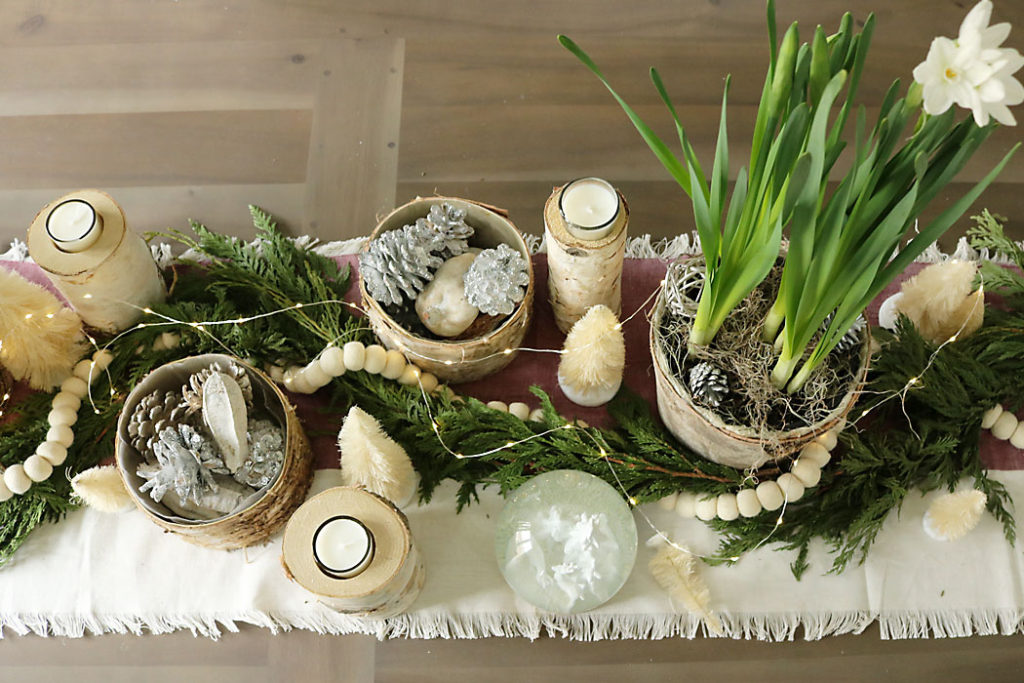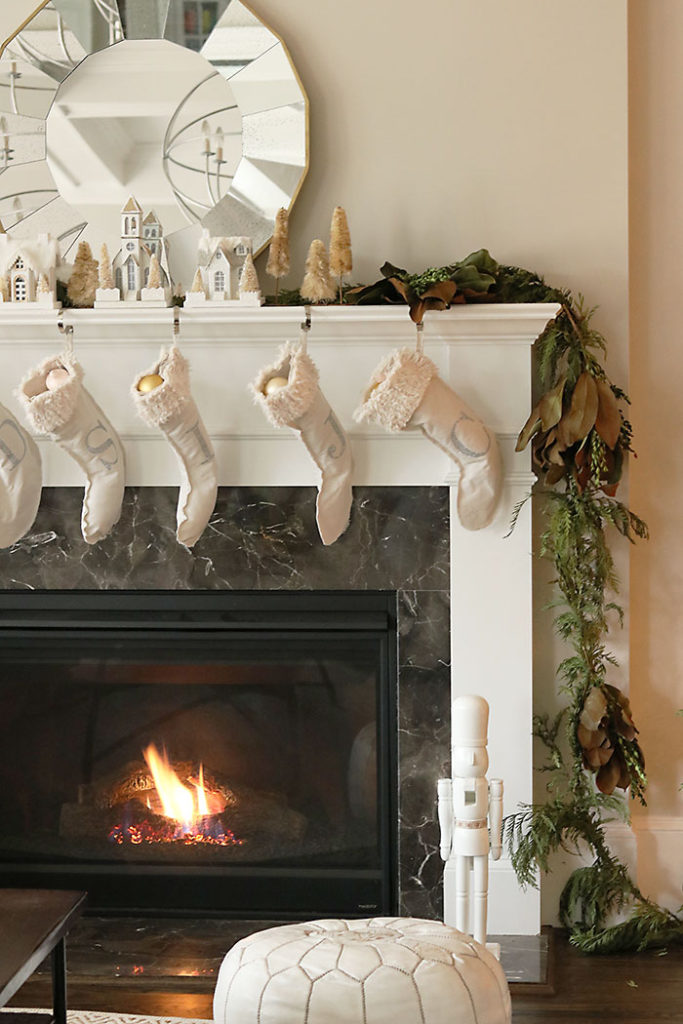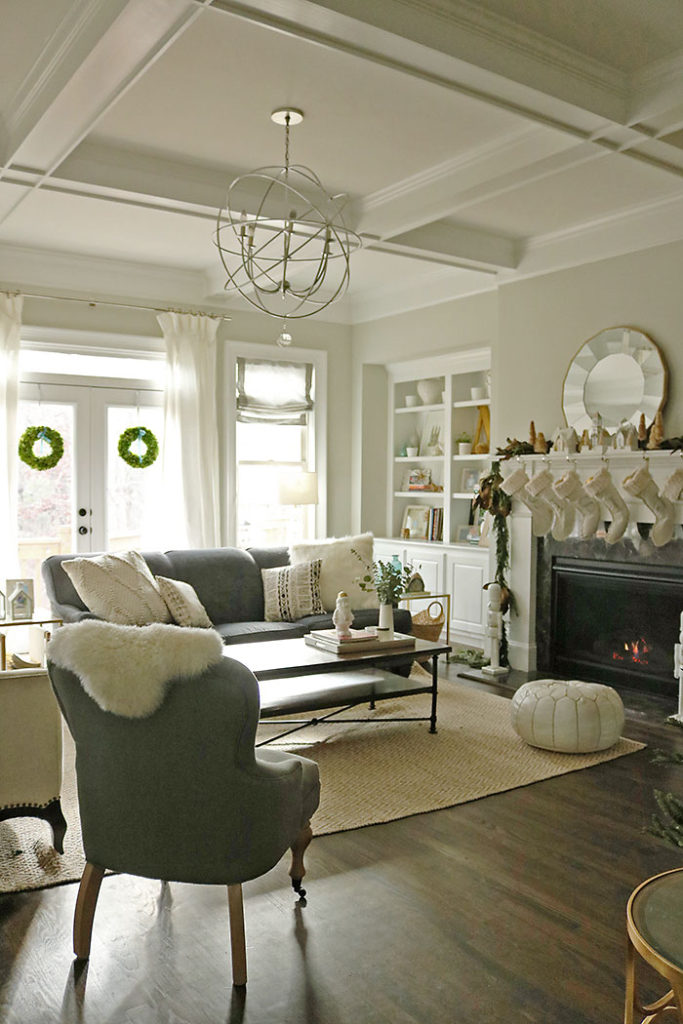 A Southern Christmas
This Christmas I wanted to brace the Southern style of the holidays.  We have lived in the South for a while and are coming up on our fifth year.  It's about time to accept all the great things that the south has to offer.  A Southern Christmas with my own personal styling is my first attempt.  I would say that I'm not planning on a traditional Southern Christmas with red and green plaid and big red bows.  But I somehow wanted to bring in elements of the south into the home.  So, Christmas decorating this year was focus on magnolia leaves.  Magnolia trees are everywhere around the South.  They have huge beautiful thick evergreen leaves with a contrast of brown on the underside.  In the spring, huge fragrant white flowers grow.  They are such a beautiful flower and really don't last that long once picked.  We planted two dwarf magnolia trees in our backyard, and I pulled some of the leaves from there to make my wreath, but I cut leaves from my neighbor's 30 foot magnolia tree for my garland.  If I had my own huge magnolia tree on my property, I would made my wreaths and garland entirely out of the beautiful leaves.  But instead I compromised by using it as a filler to make my southern Christmas come alive.
SHOP the post:


So, I bought basic cedar garland and using floral wire, I added magnolia leaves along with boxwood leaves and a few eucalyptus.  Adding additional leaves as fillers for your cedar garland really brings it to life and adds character.  I used the garland for my mantle and stair rail and also on as part of my dining room table centerpiece.  Our Christmas tree is also southern style Christmas tree–cut down right here in Georgia!  The leaves are softer and floppier than the traditional balsam pine tree.  But I did sneak in a white flocked tree in our entry way.  Here are a few other southern styling and holiday decorating tips to make A Southern Christmas:
Potted Paperwhites–I love using paperwhites as decoration during the holidays.  If you plan ahead you can plant the bulb in a pretty pot and then as you closer to Christmas, white blooms pop up.  They are so festive and pretty.  But if you are like me and don't remember, you can usually buy them in a pretty pot and then by Christmas the tops will all be white.  I love decorating paperwhites in my kitchen or as centerpieces on my dining room table.  Line the bottom of the pot with shiny, little ornaments.  These look great paired with potted tiny rosemary or cypress tress.
Fresh Garland–I love the smell of fresh greenery in the house during the holidays.  I have quite a few artificial garland pieces, but I always sway for the real garland.  To keep it fresh all month long, make sure to take a squirt bottle and spray the garland with water every couple days.  That way it will still look fresh and alive come Christmas morning.
Choose a color scheme and stick with it.  Don't feel obligated to use all your decorations every year.  There were many ornaments I didn't pull out these year because it didn't got with my color scheme.  I have these brightly colored, adorable stockings that I use every year, but last year I wanted the winter white stockings.  Instead of spending hundreds of dollars on new stockings, I sewed these out of painter canvas sheets that I picked up from Home Depot and then sewed faux fur on the top.  Used my cricut to cut initials out with silver glitter vinyl.  I made all six stockings under $15.  I'm sure I will be changing it up in the future so I wanted to keep it cheap.
Put a wreath on it.   If all you did was add a wreath to your door for the holidays, that is a sign of "welcome".  The look of wreath hung with ribbon is one of my favorite Christmas decorations–on doors, or windows.  I invested a few years ago on live freeze dried, preserved boxwood wreaths and topiaries and it is well worth the money.  I have used them year after year and they still look brand new and real.
Add small Ornaments. A simple Christmas decoration is adding ornaments to the bottom of plant pots or scattered around the top of garland.  I love the look of glass jar filled with ornaments or bowls.  Fill the top of your stocking with ornaments peeking out for a touch of fun.
Hope these decorating tips might help you when decorating for the Holidays and for decorating A Southern Christmas.  If you want to the look with magnolia leaves and don't live near the tree, most floral shops carry the magnolia leaf branches.
Here are some other decorating ideas:


Check out my other Holiday decorating tips:
Indoor Christmas Ideas + Holiday Baking