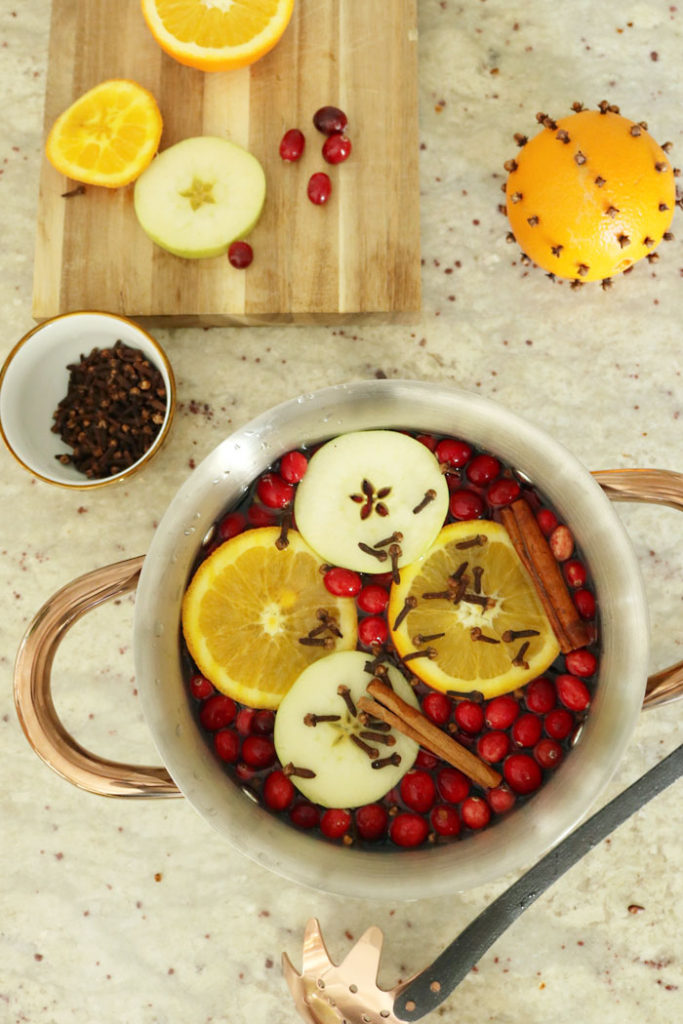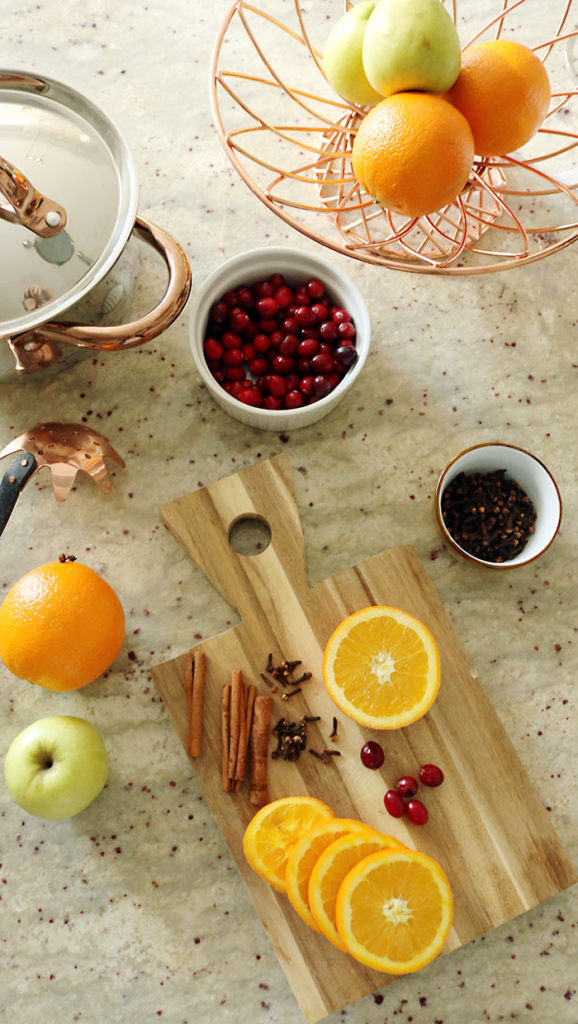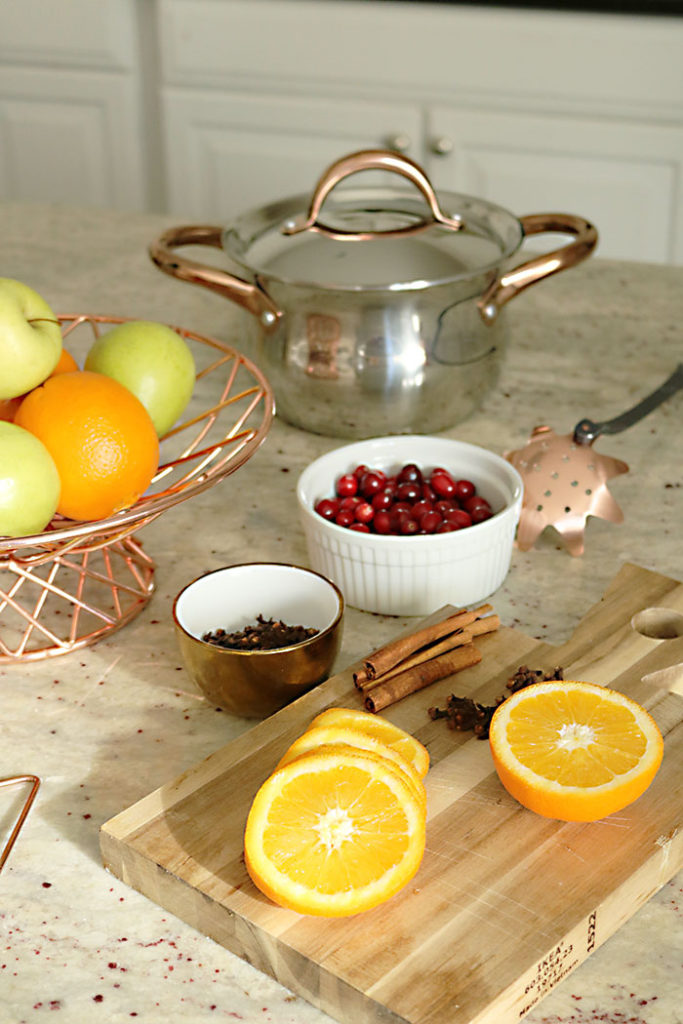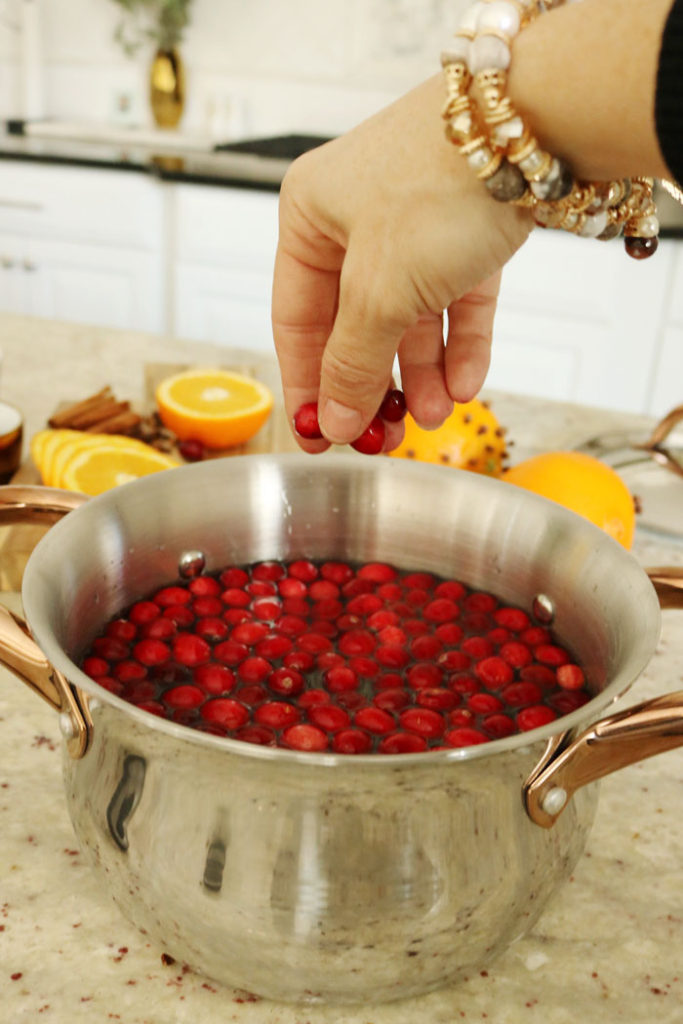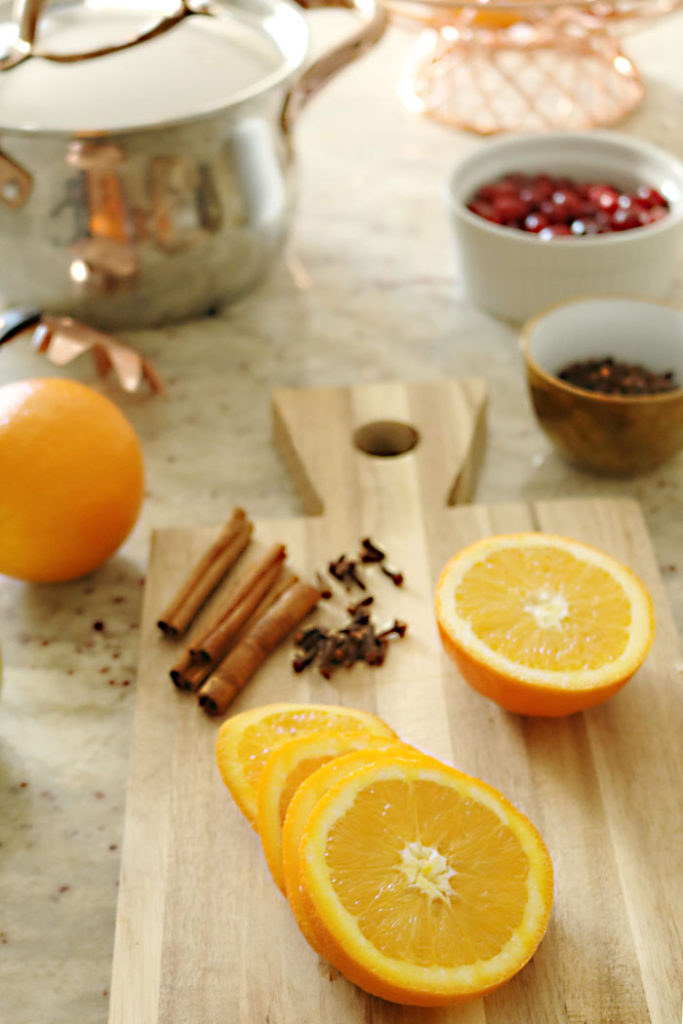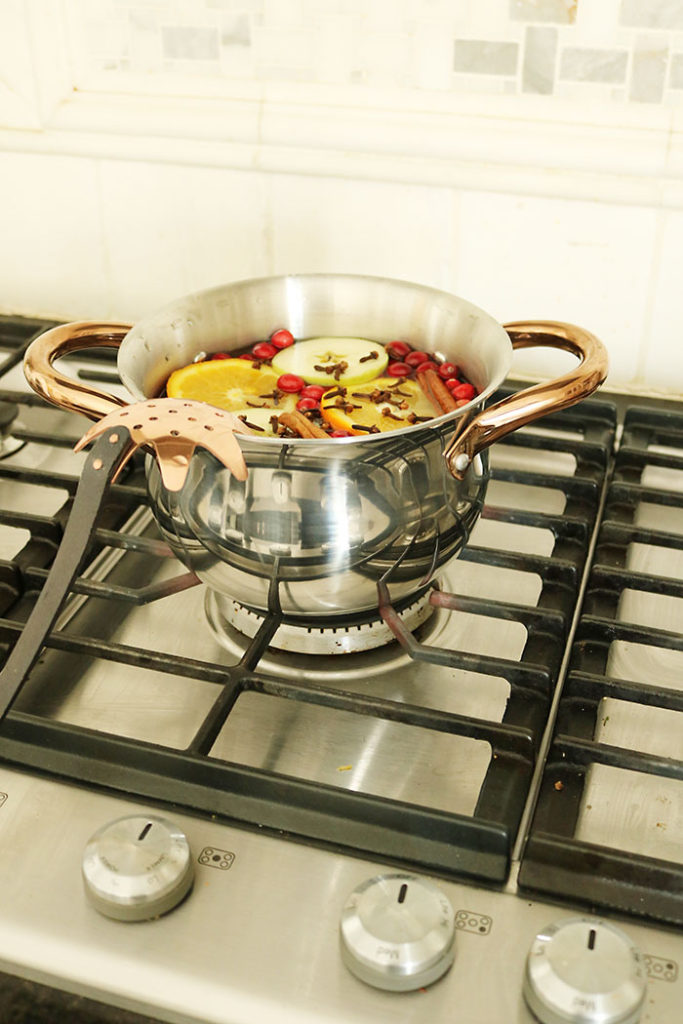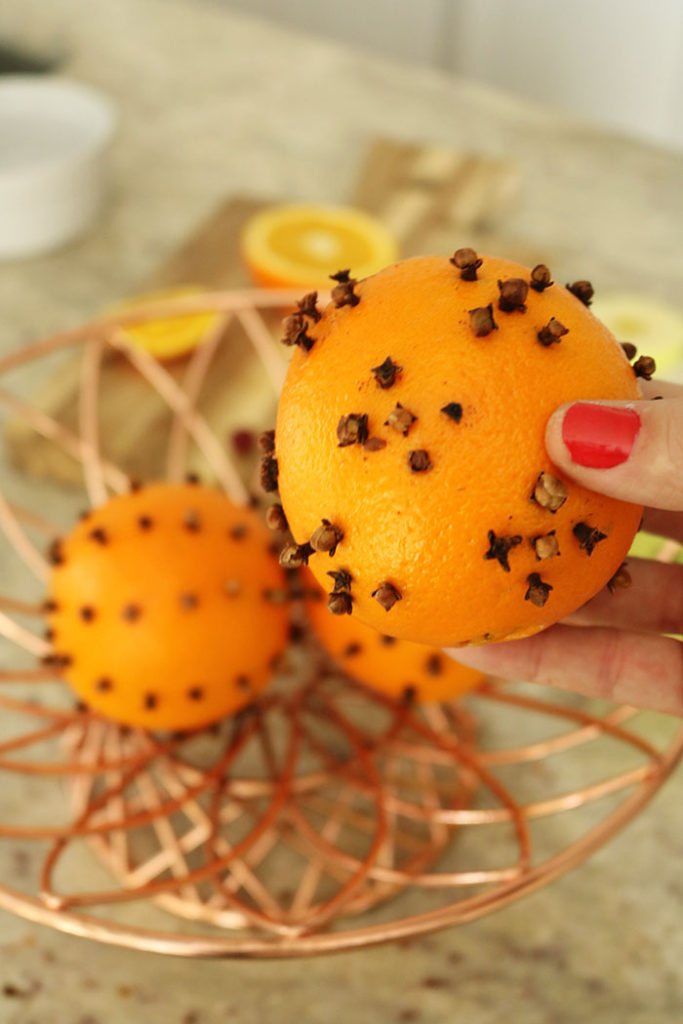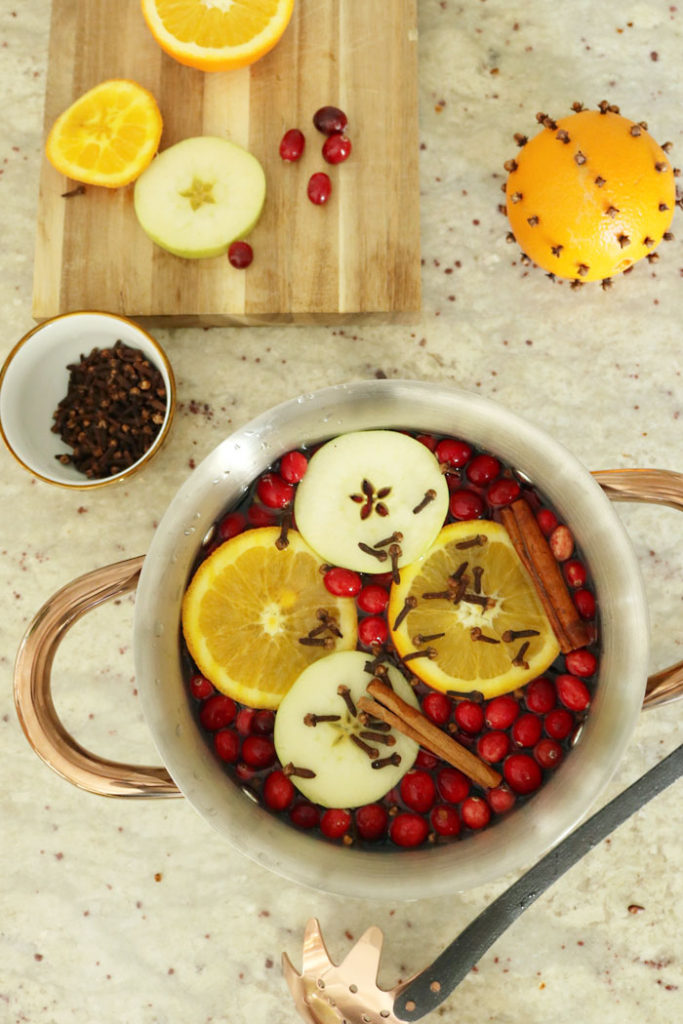 Christmas Stovetop Potpourri
Christmas memories are tied so closely to our senses like a freshly cut pine tree, the feel of cold snow, the sound of jingle bells, the smell of homemade gingerbread cookies.  I love recreating those memories every year.  Bringing the smell of Christmas into our home is one of the many ways I hold onto those memories.  I love the smell of Christmas stovetop potpourri simmering and the aroma from cinnamon, clove and orange filling the room.  It's one of my favorite potpourris and so easy to put together.  If I know we will be at home most of the day, I keep it simmering on low and the house smells so warm and festive.  If we are planning on having company, I also love to throw the items in a pretty pot and let the Christmas stovetop potpourri fill the house with sweet aroma.
All of the items used to make Christmas stovetop potpourri are found in your kitchen and the recipe can easily be altered to accommodate items currently in your spice cabinet or around your house.  I love to add lemon slices or ginger or fresh pine sprigs or rosemary.  You can get really creative adding and opting ingredients.  If you don't feel comfortable having your stovetop on all day, then using a crockpot works just as beautifully and will deliver the same sweet smell.  When using a stovetop, make sure to check periodically the water level and add to it if the water is low.
Christmas Stovetop Potpourri
1/2 orange sliced
1/2 apple sliced
1 cup of cranberries
3 cinnamon sticks
1 tablespoon of whole cloves
Water
Instructions:  Fill a pot with water about an inch from the brim.  Put all the ingredients in the pot and simmer it on low all day.
Enjoy the warm, spicy scent that will fill your whole house.  Make orange pomanders with some of the remaining cloves and oranges.

SHOP similar items from POST: