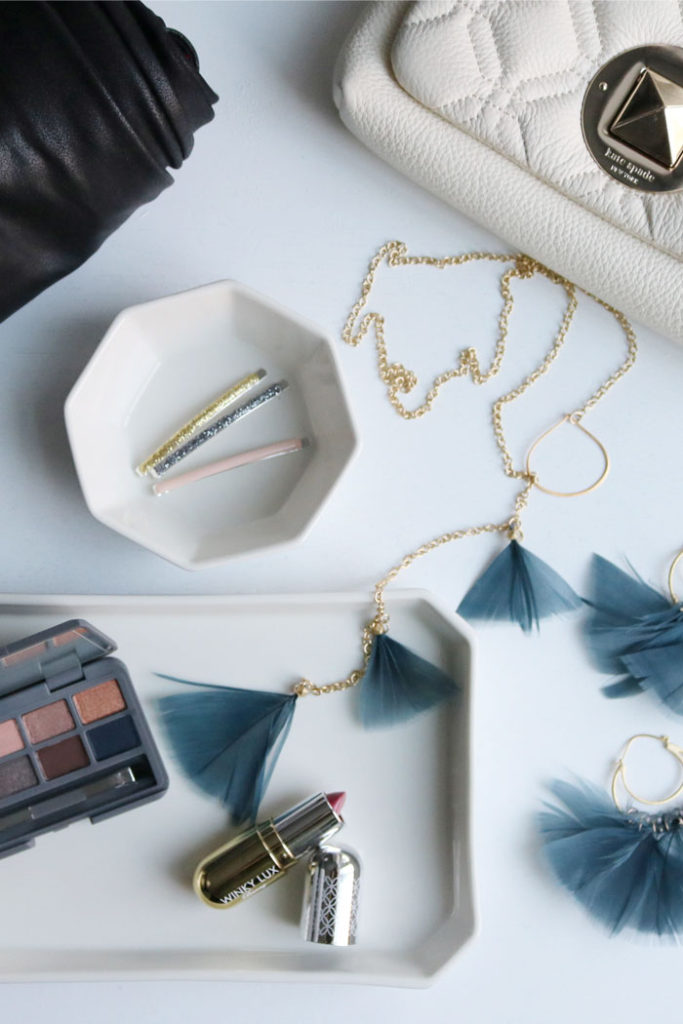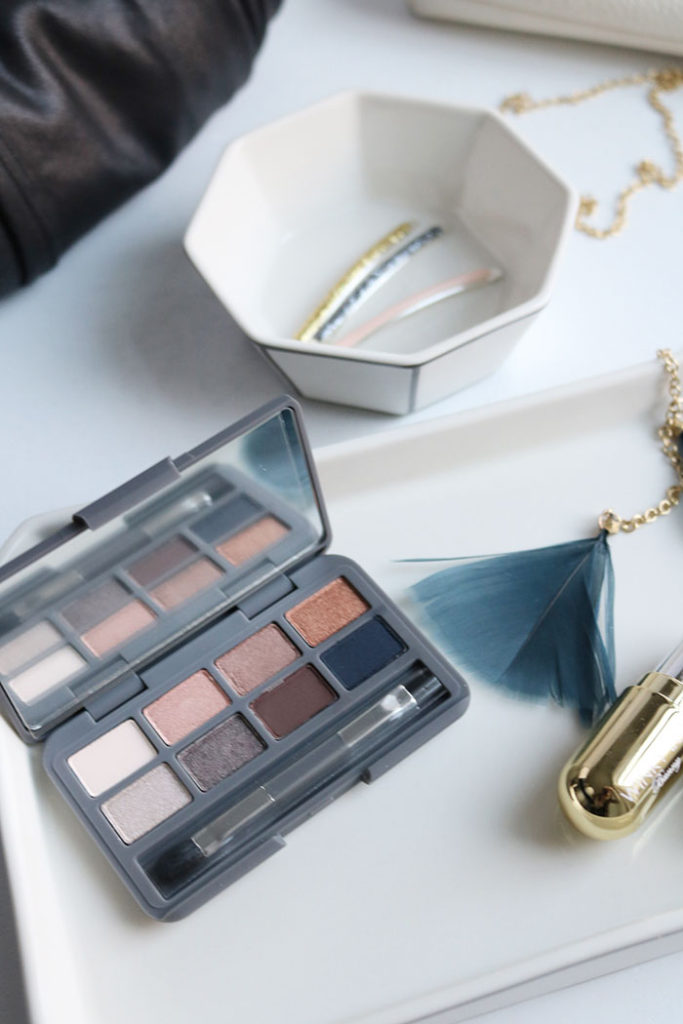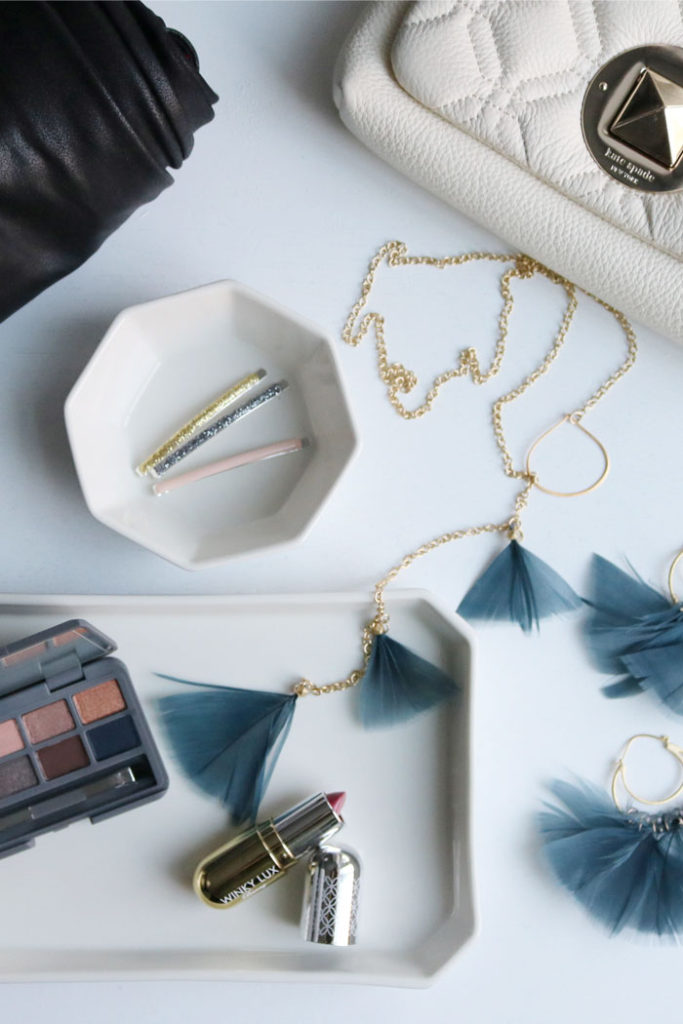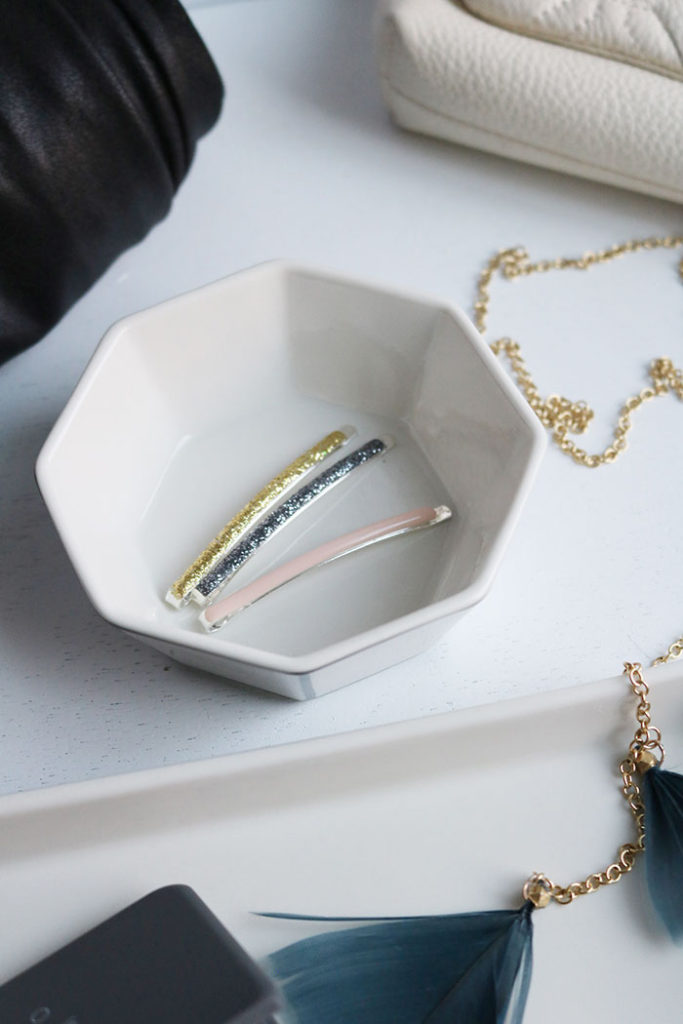 New Year's Eve Glam
Tomorrow is Christmas Eve, which means New Year's Eve is a week a way! We throw a pretty fun New Year's Eve party, so my mind is already thinking about prepping for that night! My favorite thing about that holiday is all the New Year's Eve Glam–sequins, glitter and all things fancy! That's the night you can deck out in all your sparkling clothes and makeup. Not judgment whatsoever! Red lipstick, black cocktail dress, feather jewelry and glittery barrettes. We have our New Year's Eve party at our house with our children and their friends so it's pretty casual. But casual does not mean you can't dress it up! I am planning to wear my favorite leather leggings for my New Year's Eve Glam. I probably wear them too much, but with a chunky sweater and some glittery jewels and red lipstick, it's a great way to dress casual up.
Styling your hair a glam way is an easy way to make casual fancy. An easy up-do or a large braid or a top knot can be jazzed up with these glittery hair pins by Mane Message. For makeup go bold for a New Year's Eve Glam look. It's hard not to go for a glam look especially when you've got products such as the New Lion King Makeup Collection that are out! With the colours in this collection, you can't go wrong with doing a glam look.
'Tis the season for cranberry lip shades, and Winky Lux Lip Pill in Bunny is the ideal hue for New Year's Eve. The Dawn to Dusk eyeshadow palette from Stowaway is perfect way to keep eyes simple while the lips are bold. While you are getting ready, keep a matching porcelain dish set on your vanity to catchall your jewelry and accessories. I love keep my feather necklace and feather earring jewelry, which is found in my shop, in my catchall dish. So easy to keep things at hand.
So whatever plans you have, give a big goodbye to 2016 and a huge Hello to 2017 by making your New Year's Eve Glam all out!
Here are some other items to wear for your New Year's Eve Glam Night:


Thanks PopSugar MustHave Box for sponsoring this post