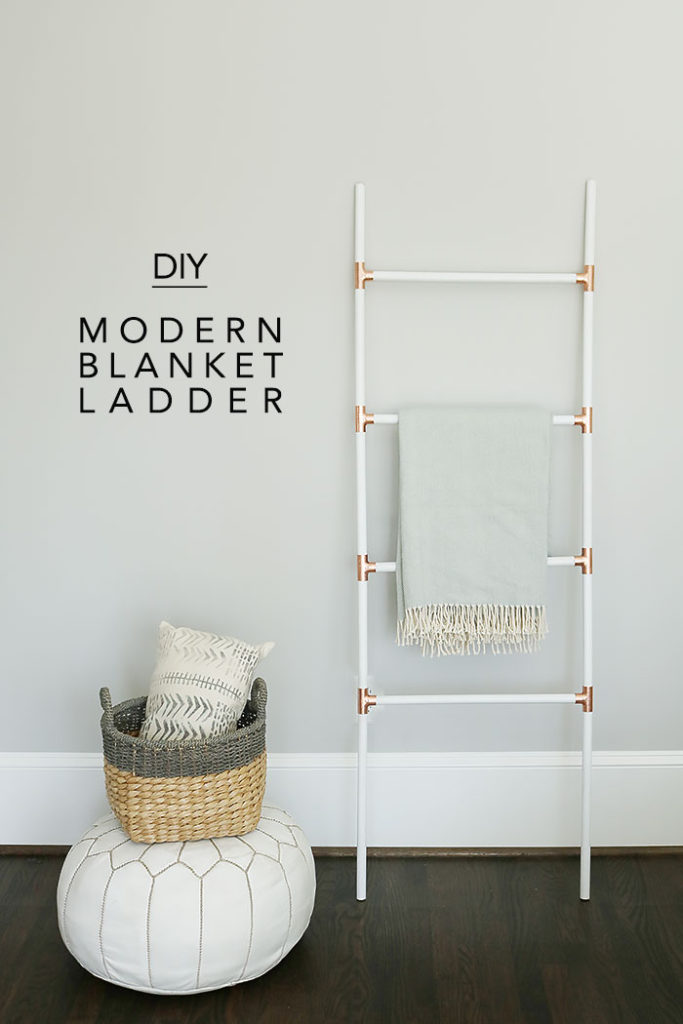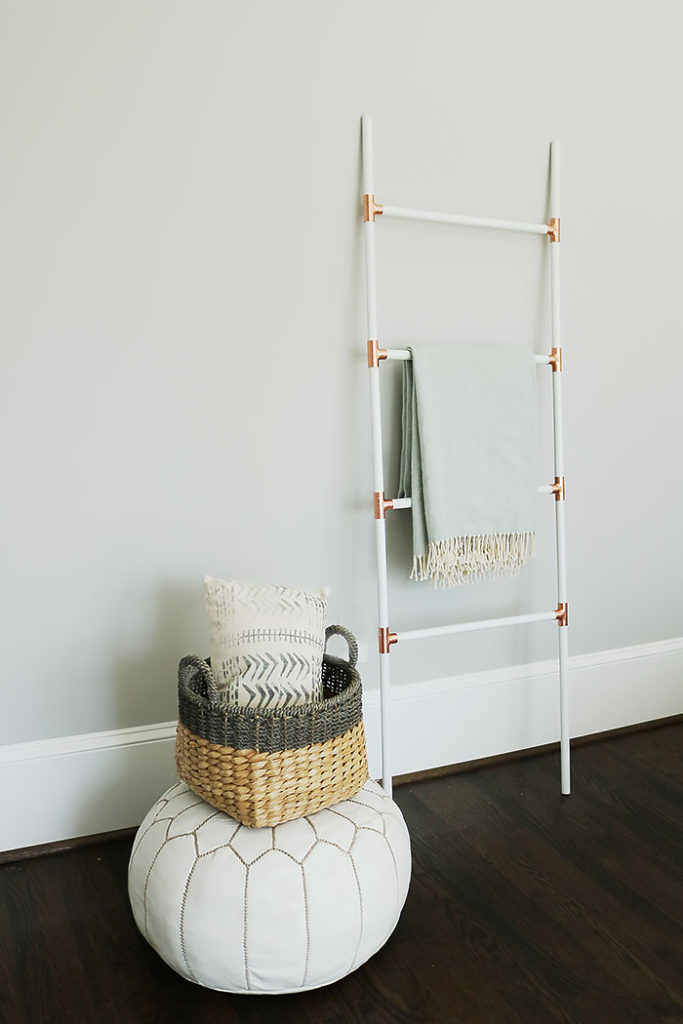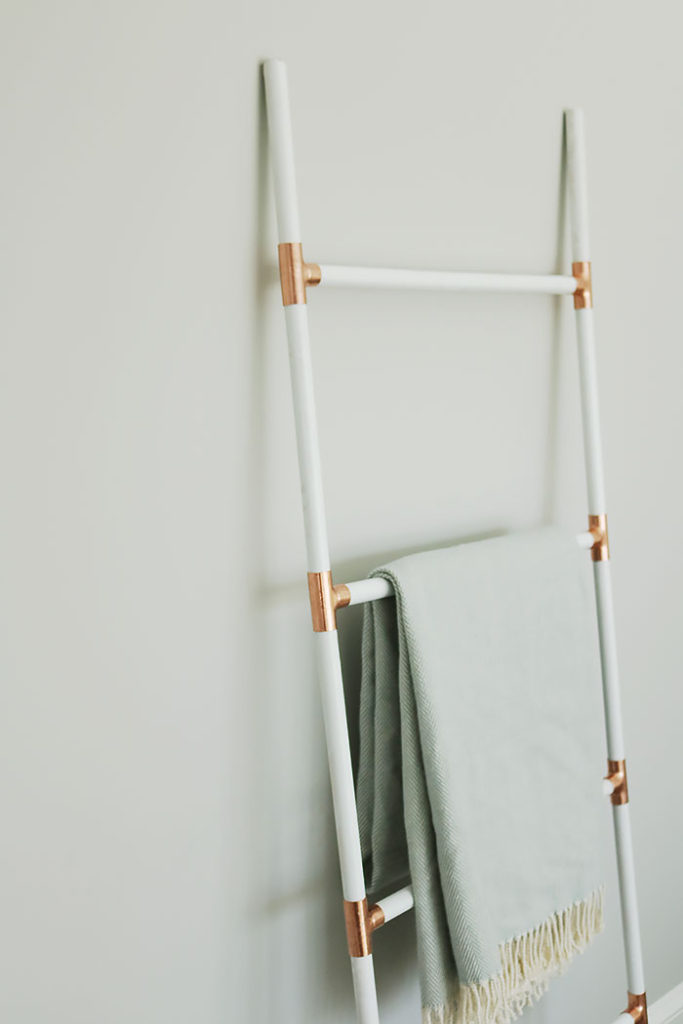 DIY Modern Blanket Ladder
One of the ways to jump into the new year, is to tackle some DIY projects that have been lingering on that "do-be-completed" list. What better way to start off with the first DIY project of the year than with this DIY modern blanket ladder. To create this design, you don't need many tools, you just need the right ones. We opted for a cordless circular saw over a corded model as this circular saw was much easier to use and I'm all about creating an easy DIY experience. With the cold weather and winter blankets out of the closet, this DIY modern blanket ladder is going to get quite a bit of use before the season ends. And it is a cute accent to my other home decor. This DIY modern blanket ladder project is so easy to complete. Once you get all the supplies, it really only takes about 30 minutes. And in 30 minutes, you'll have a new furniture piece to add to your home for under $50.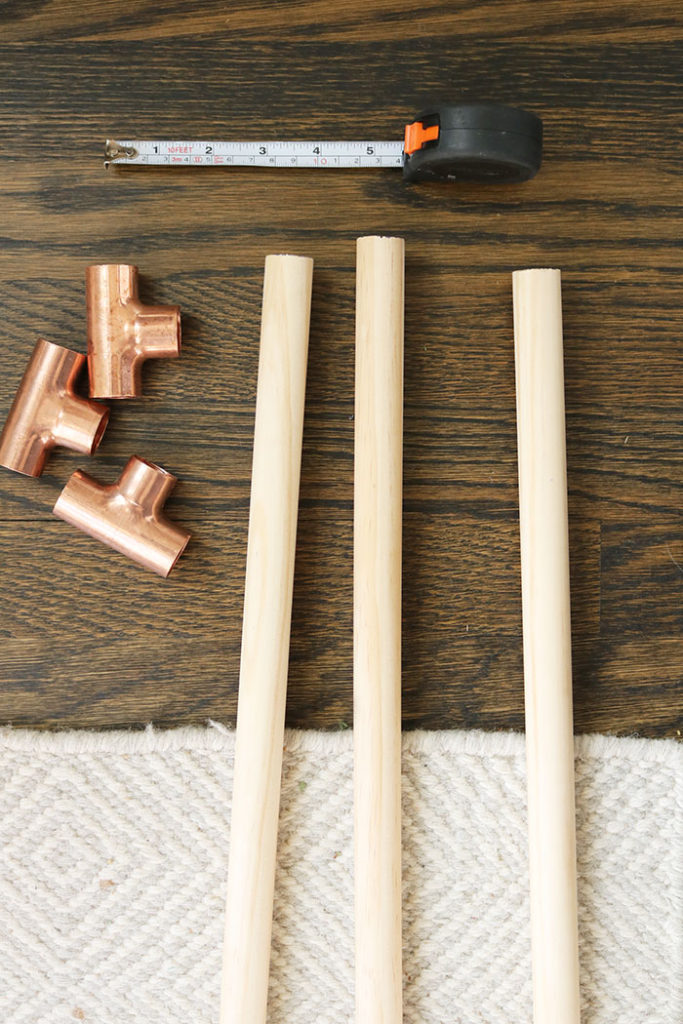 First thing you want to do is head to Home Depot and pick up the following supplies. To save time, you could even saw the dowels down to size right at Home Depot before you check out.
5 wooden dowels (3/4″ x 48″)
8 Copper pressure tee (3/4″ for all openings)
tape measure
pencil
rubber circular pads
The modern blanket ladder is about 5 feet tall and 22″ across.
Step 1: Using your tape measure and pencil, cut with hand saw or circular saw the wooden dowels down to the following measurements:
4×20″, 2×18″, 6×12″ and 2×8″. You will have a few extra wooden pieces left over.
Step 2: Spray paint your dowels and let it dry completely. I choose white, but use whatever color you want. Or stain the dowels to get a weathered wood color. Or you can even just skip this step and keep it a natural color.
Step 3: Okay so the 20″ dowels are used for the steps of the ladder. The 18″ dowels are the bottom legs of the ladder. The 12″ dowels are used between each step. And the 8″ dowels are used at the top of the ladder.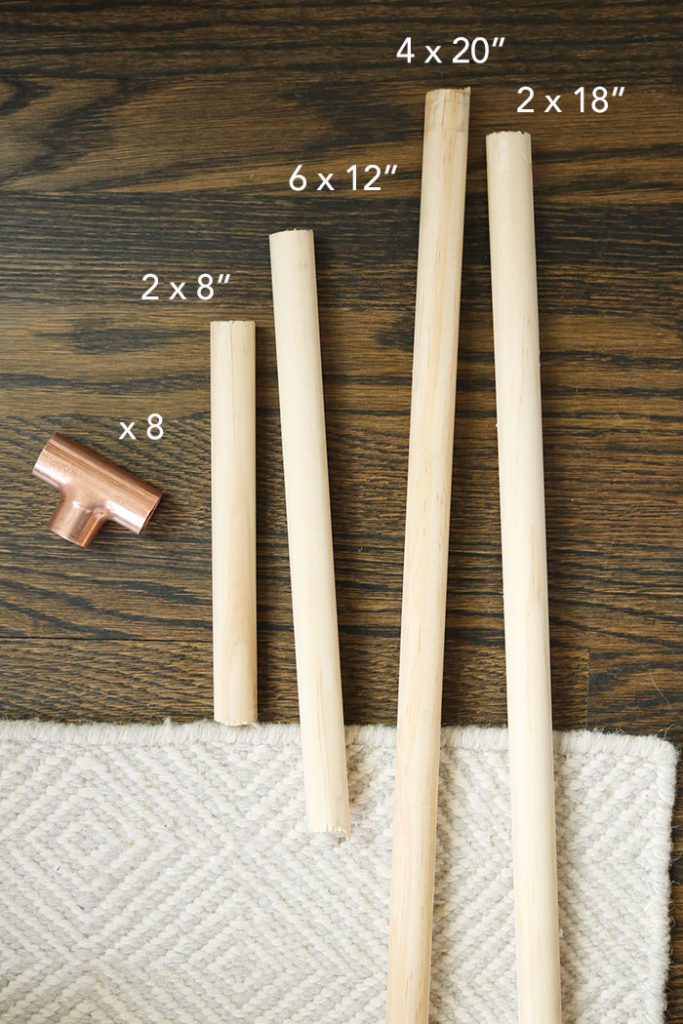 Step 4: Take the copper pressure tees and then build your ladder, putting each dowel into each opening. Make sure you push to dowels down so they are secure.
Step: 5: Place your rubber pads on the bottom of the ladder. Then ENJOY!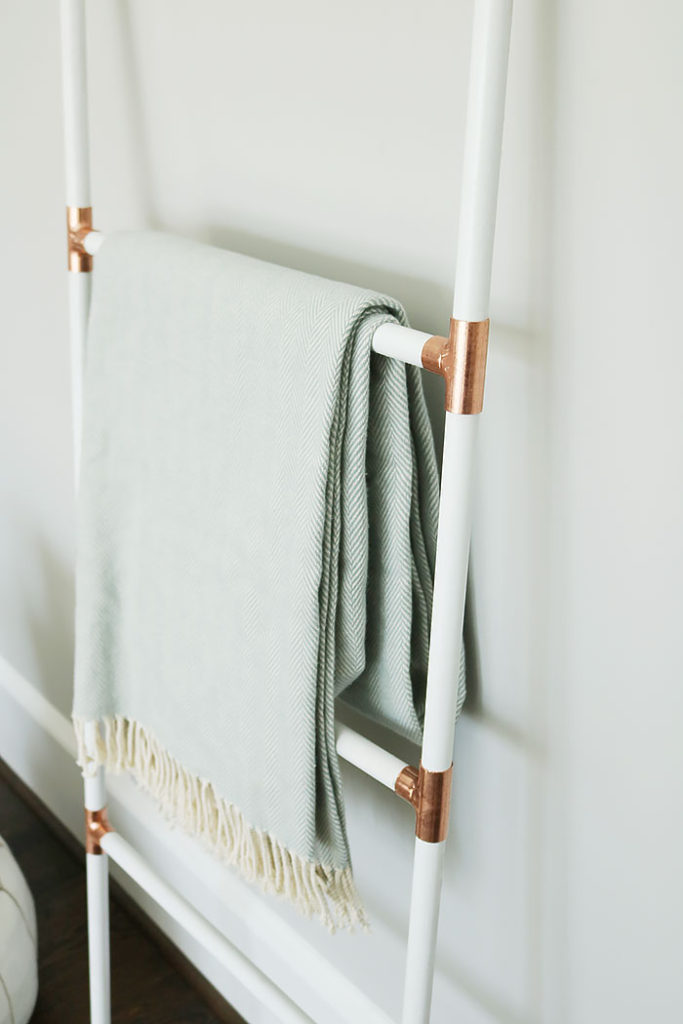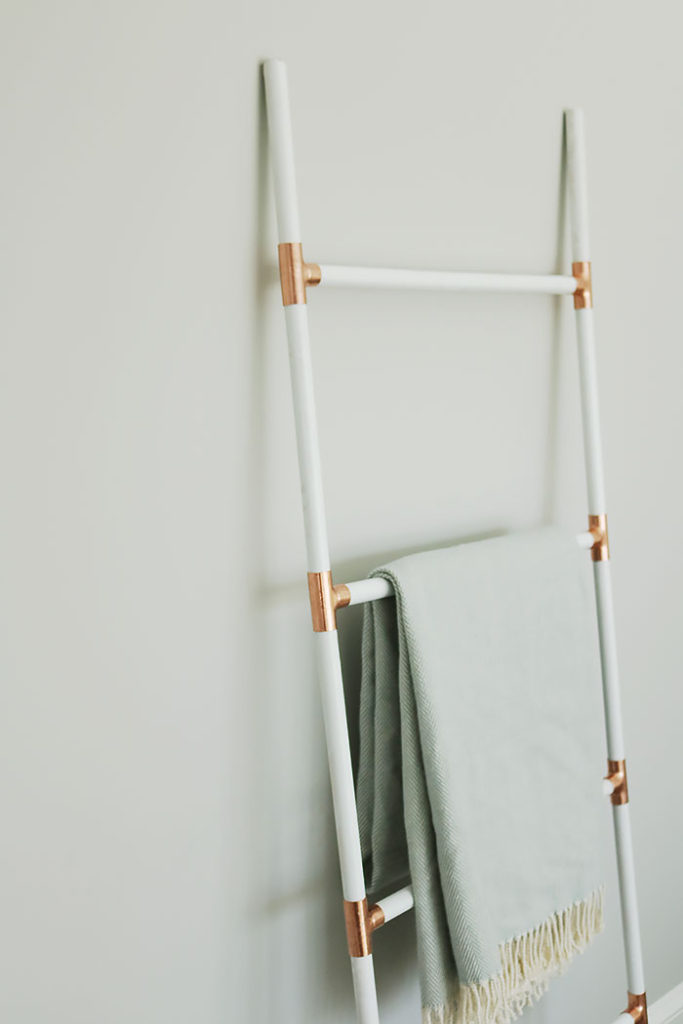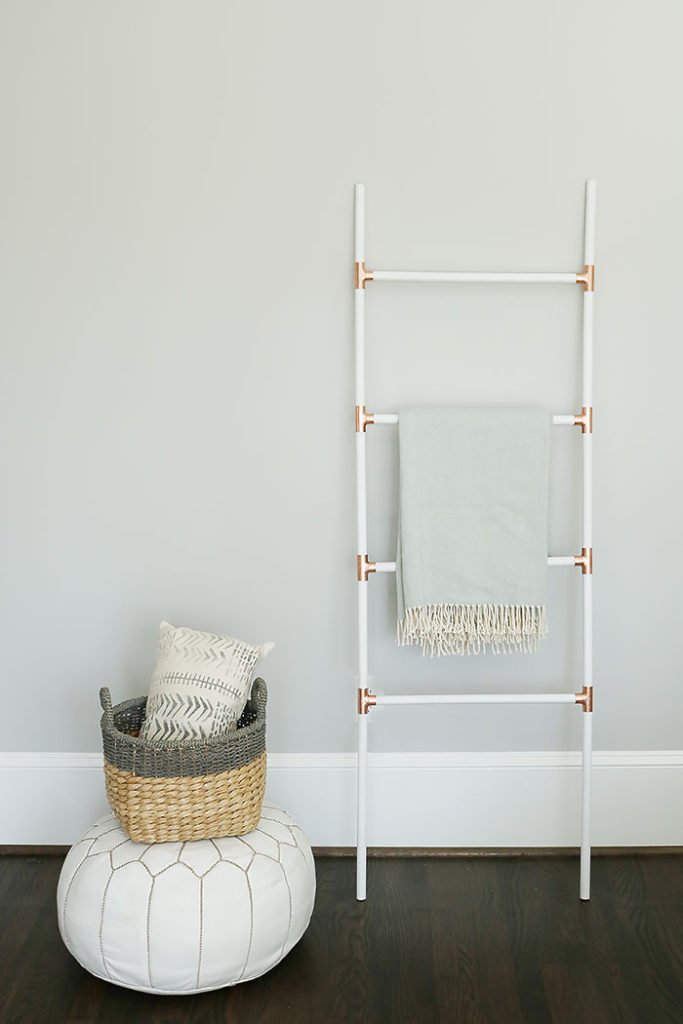 Easiest DIY Modern blanket Ladder to make! Don't you agree?
SHOP the Post: