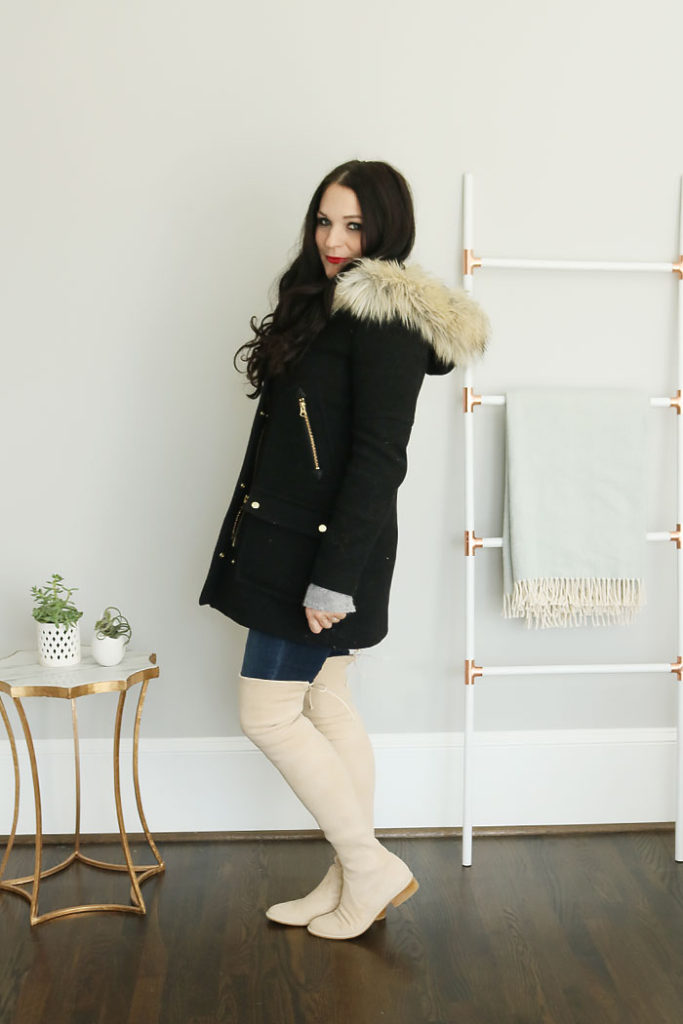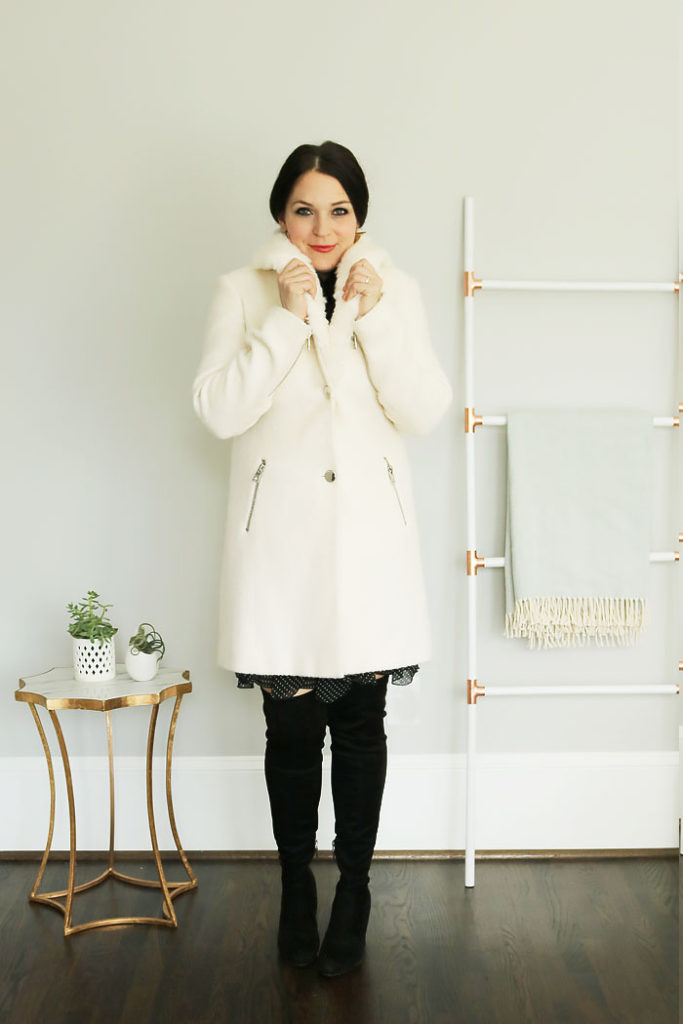 Winter Coats On Trend and On Sale
The cold is here.  The snow has arrived.  Winter has officially arrived!  I know for some areas it arrived quite some time ago, but for the South it was slow moving and now it is so cold.  We still have about two more months of winter, so I say embrace it and enjoy the bitter sweetness of everything it offers.  For this post I chatting about Winter Coats On Trend and On Sale.  One of the things I like to do is take advantage of all the winter sales that go on right after Christmas.  Retailers are eager to move winter clothes out in the month of January because spring styles hit the shelf in February.  So take advantage of that winter coat that you've been eyeing!  Because now it's most likely on sale.  And you will still be able to wear it before the season has blown away.
Winter Coat: On Trend and On Sale — The Classic Coat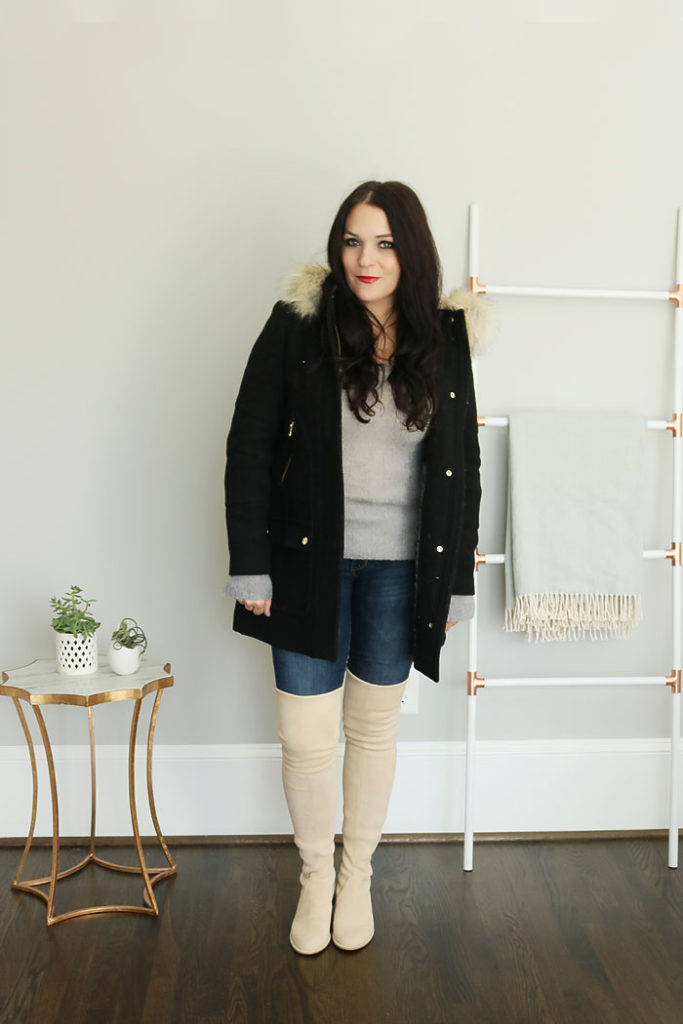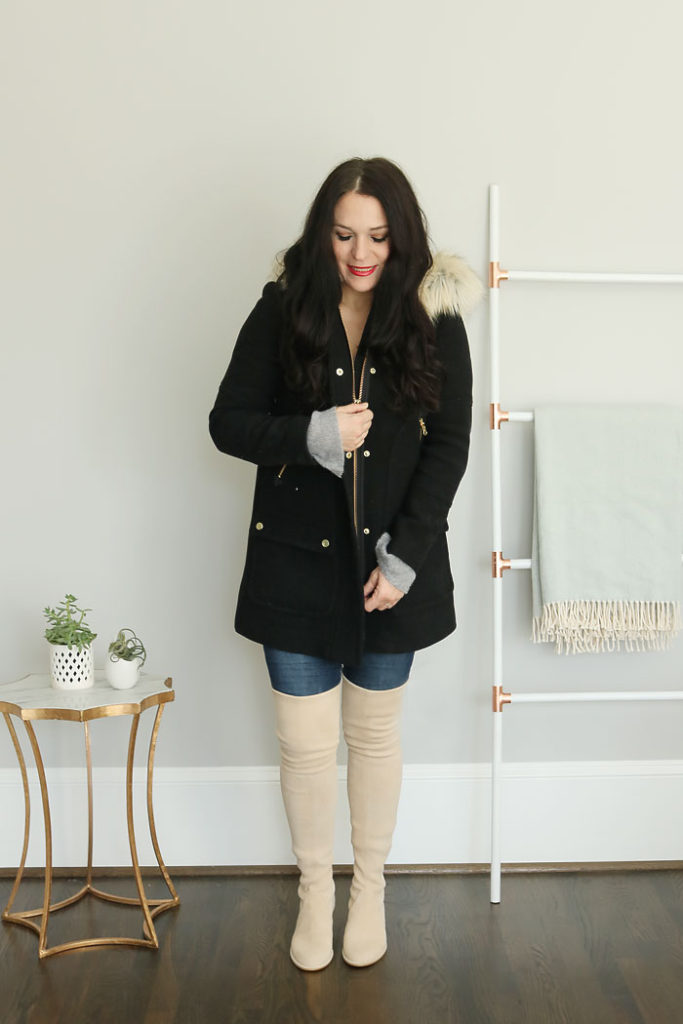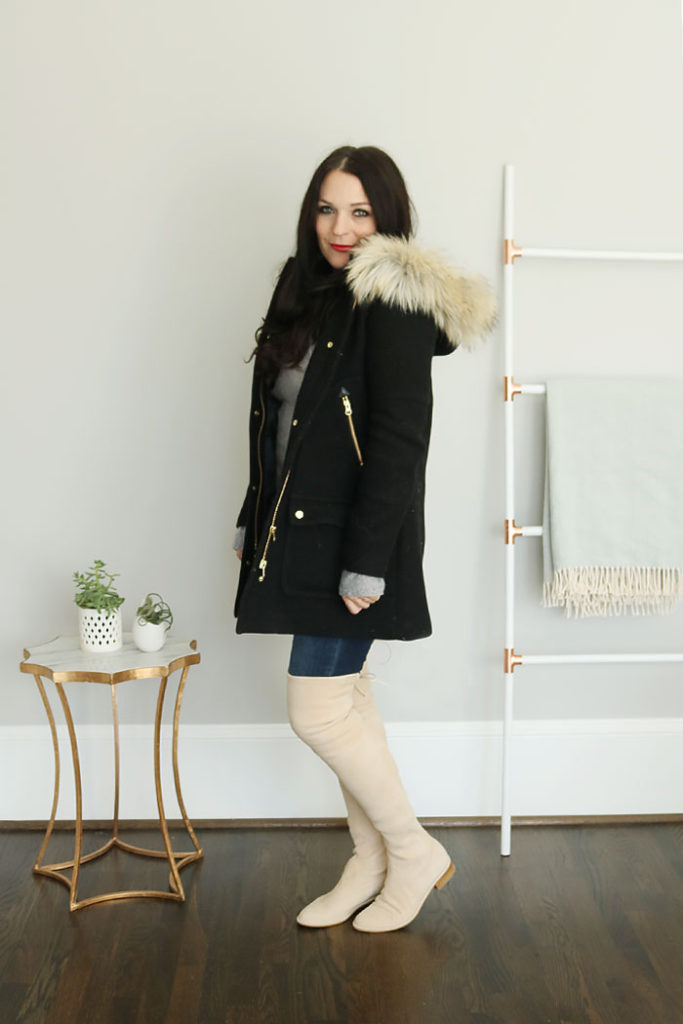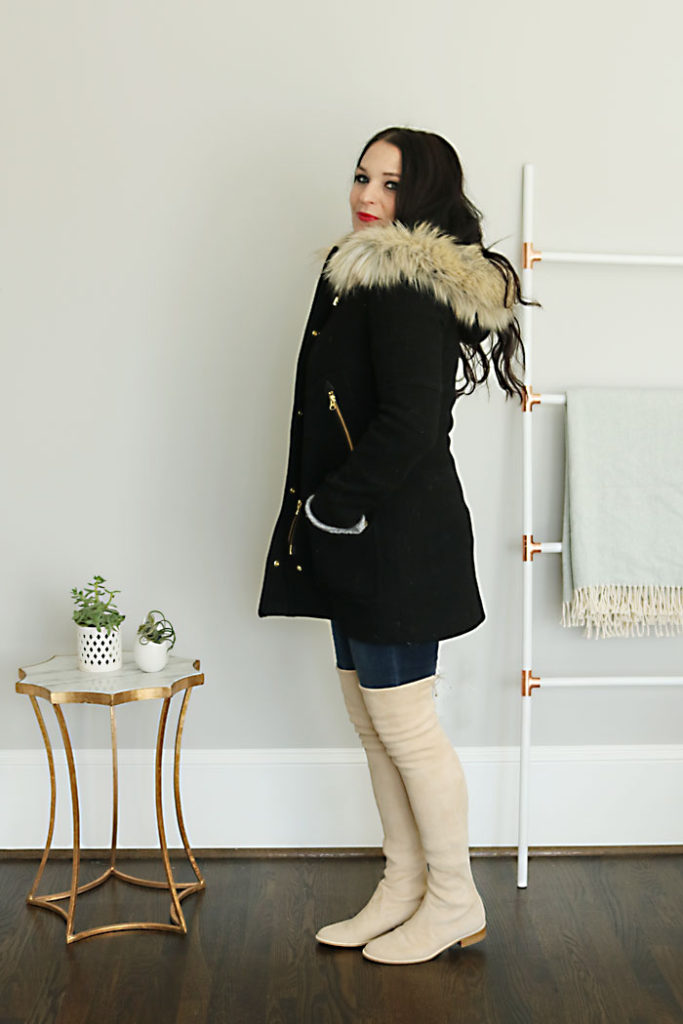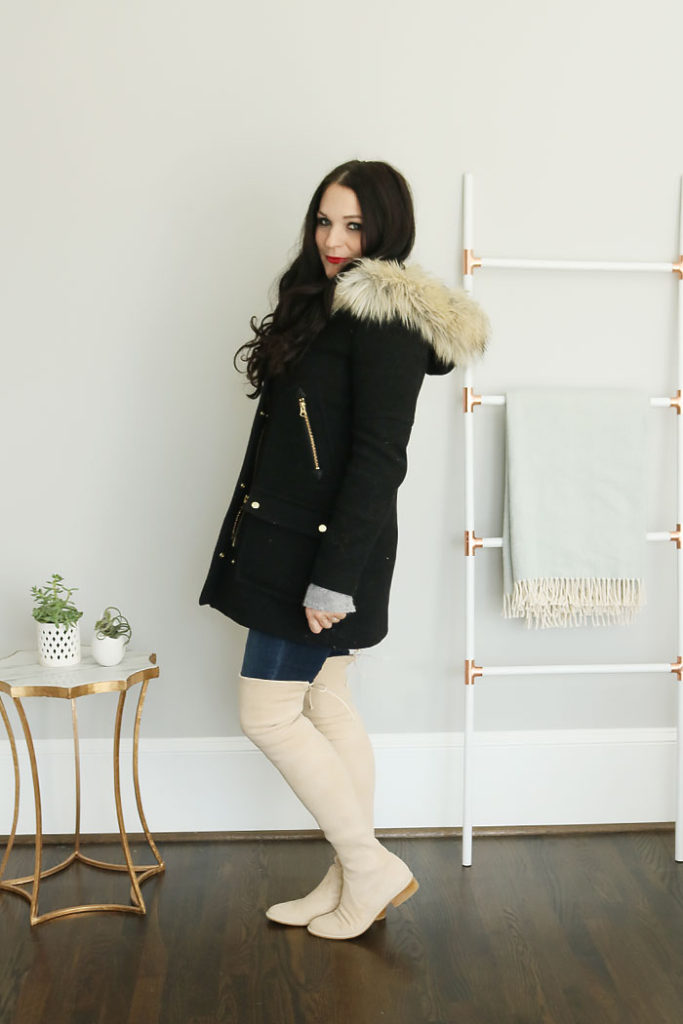 chateau Parka in black (comes in grey too) | Stuart Weitzman Lowland boots (on sale!)

Every girl needs a good classic coat that they can wear anywhere!  That classic coat that can be wore over jeans, dress, skirt, sweater…even your pajama and it will look cute too!  This year I needed to do a major update on my classic winter coat and got this black fur-lined coat and I'm obsessed. Here are some other classic winter coats on trend and on sale:





Winter Coats: On Trend and On Sale– The Bomber Jacket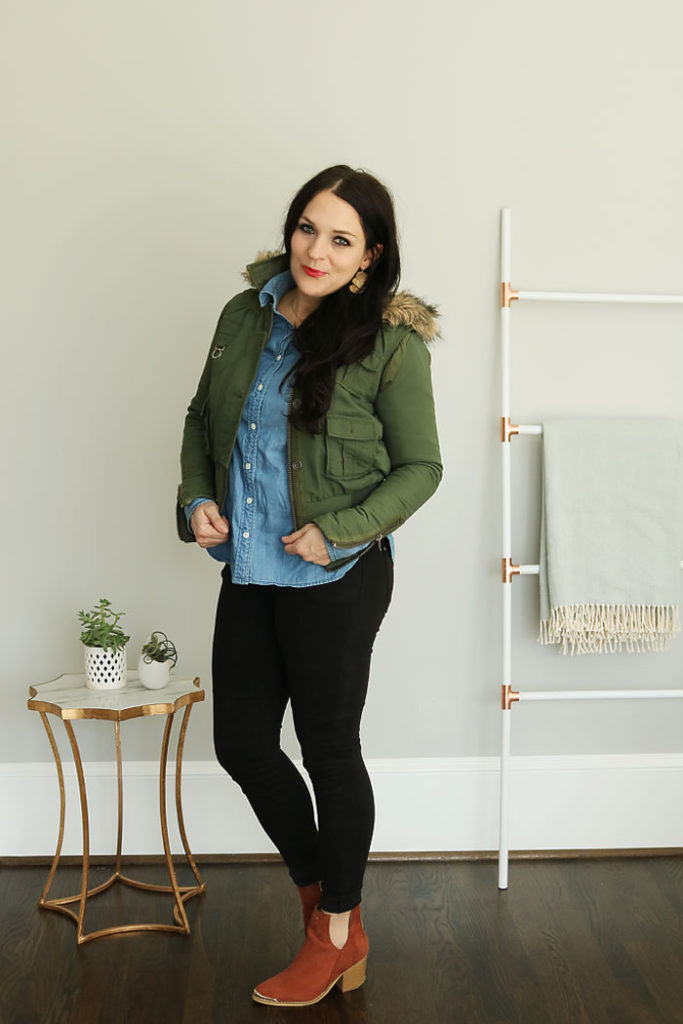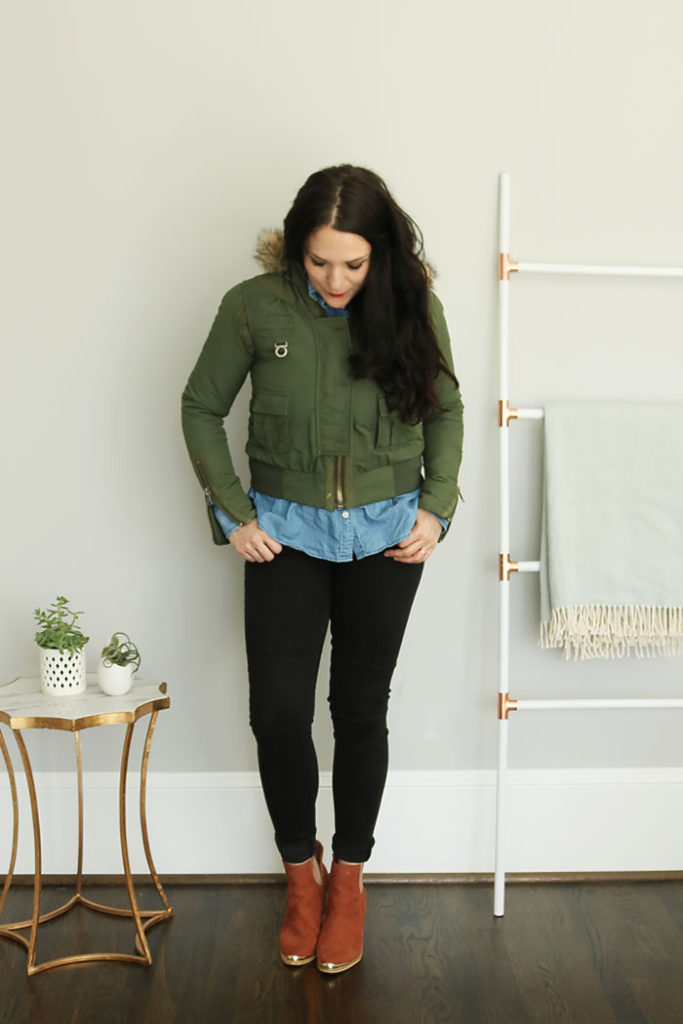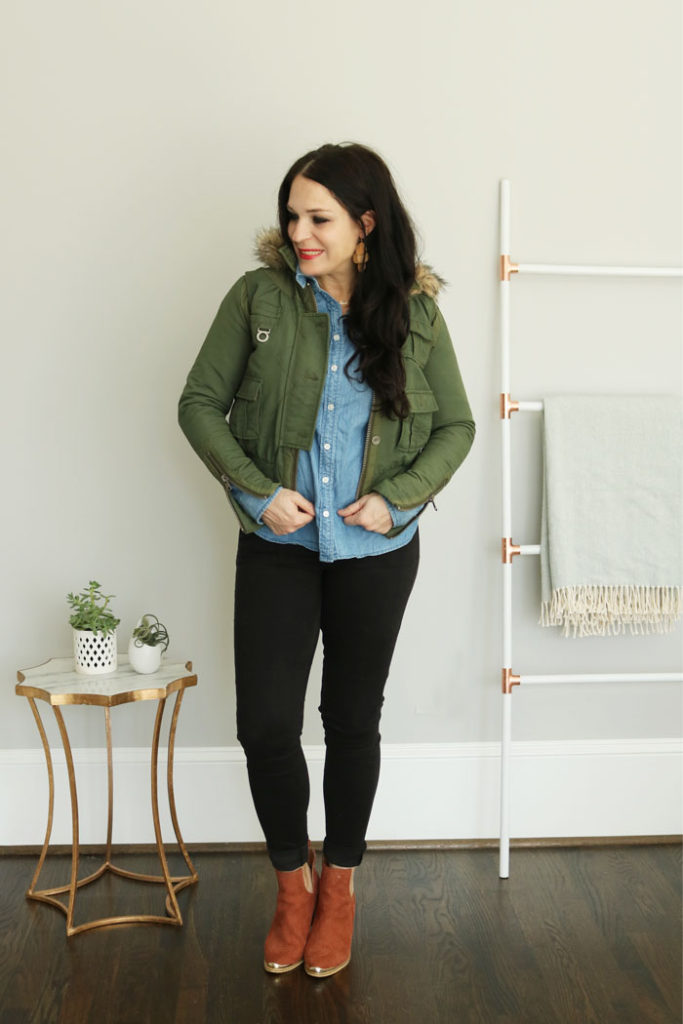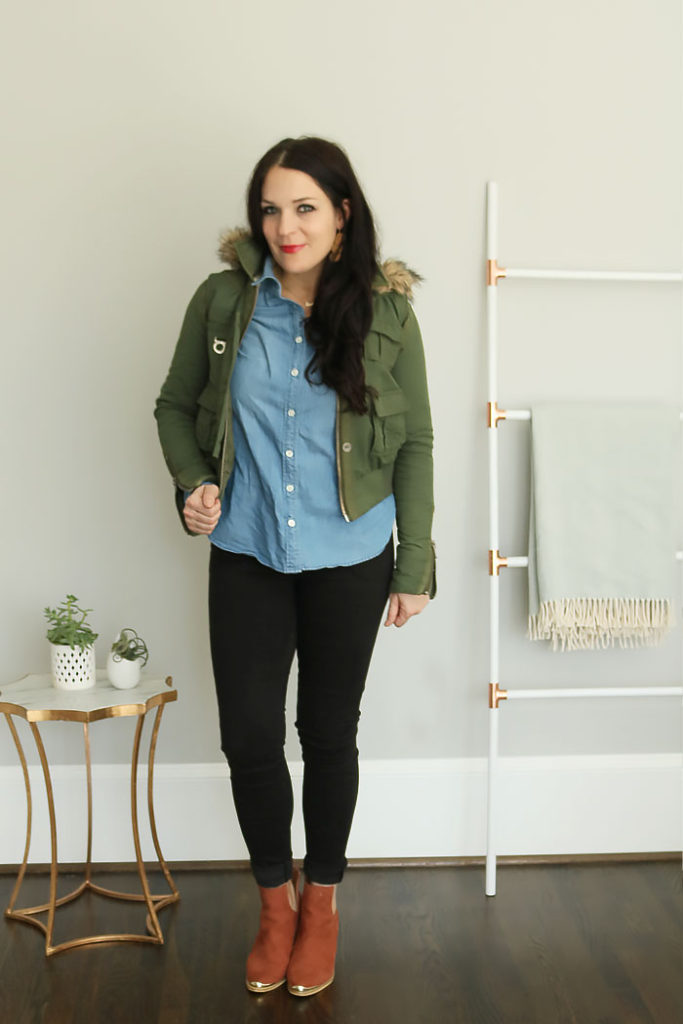 bomber jacket (old) (similar ) | booties | chambray shirt | earrings

The bomber jacket is such a big on-trend winter coat this year.  There are so many cute ones that are basic neutral or embellished with designs and prints.  I love the fur-lined hooded bomber jackets that gives it more of a winter coat styling.  Bomber jackets have more of a sporty style and are great to wear with a casual weekend look of jeans and sneakers.  A bomber jacket is a must-have this winter season.
Here are some bomber winter coat: on trend and on sale!
Winter Coats: On Trend and On Sale — The Plaid Coat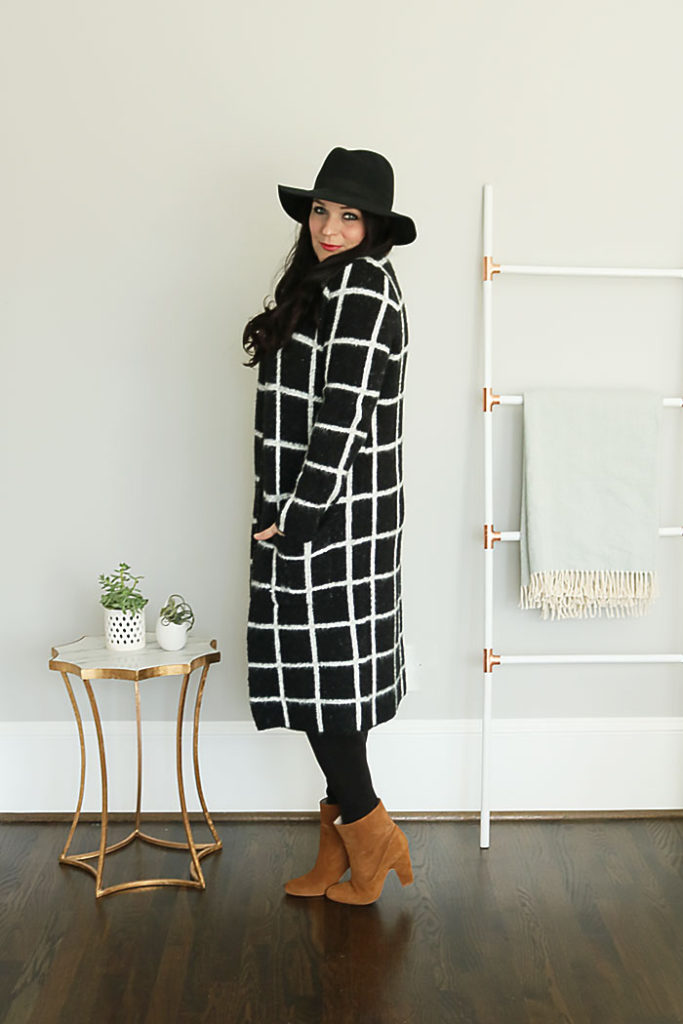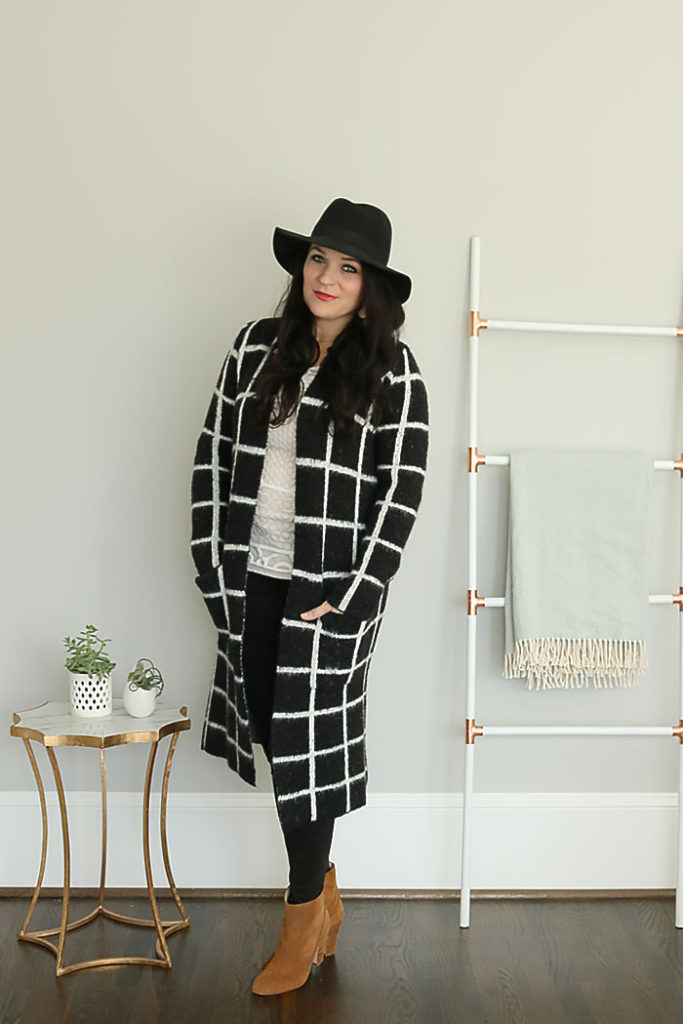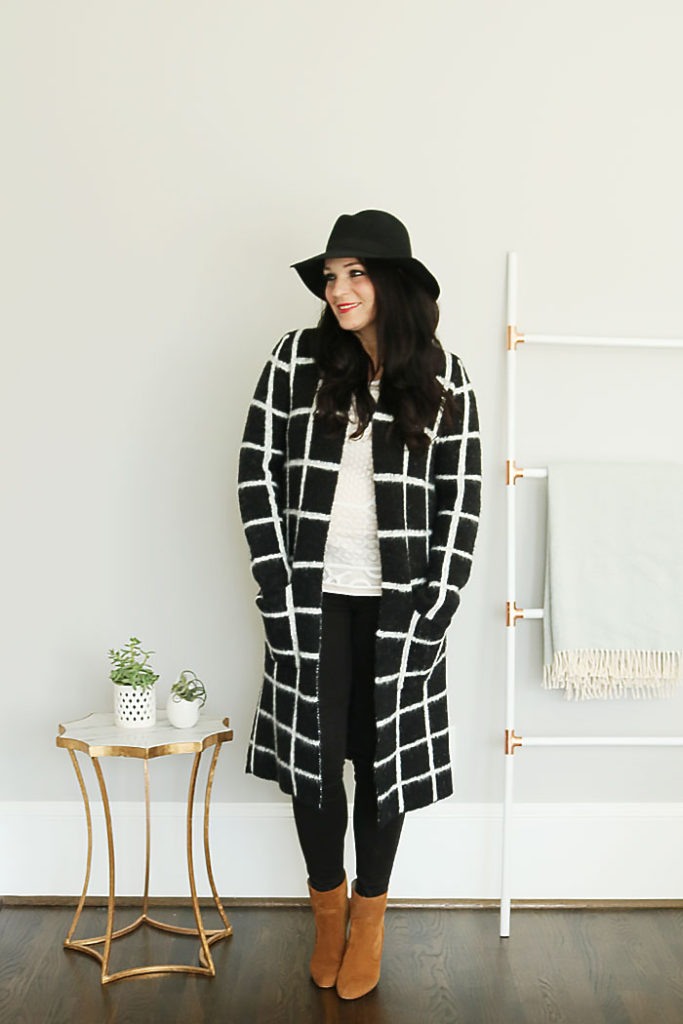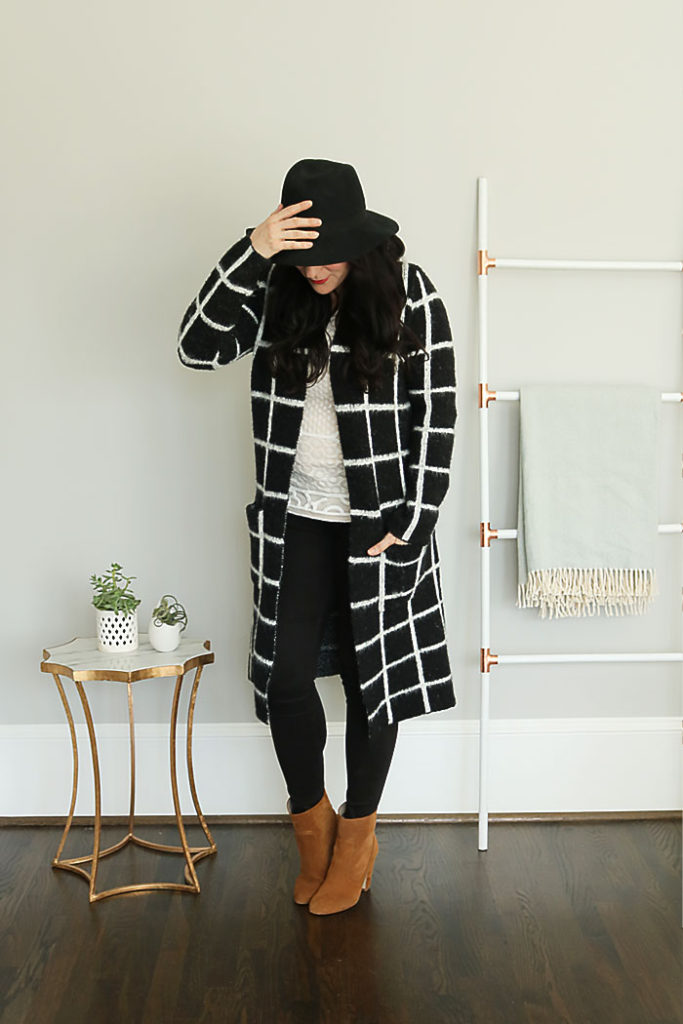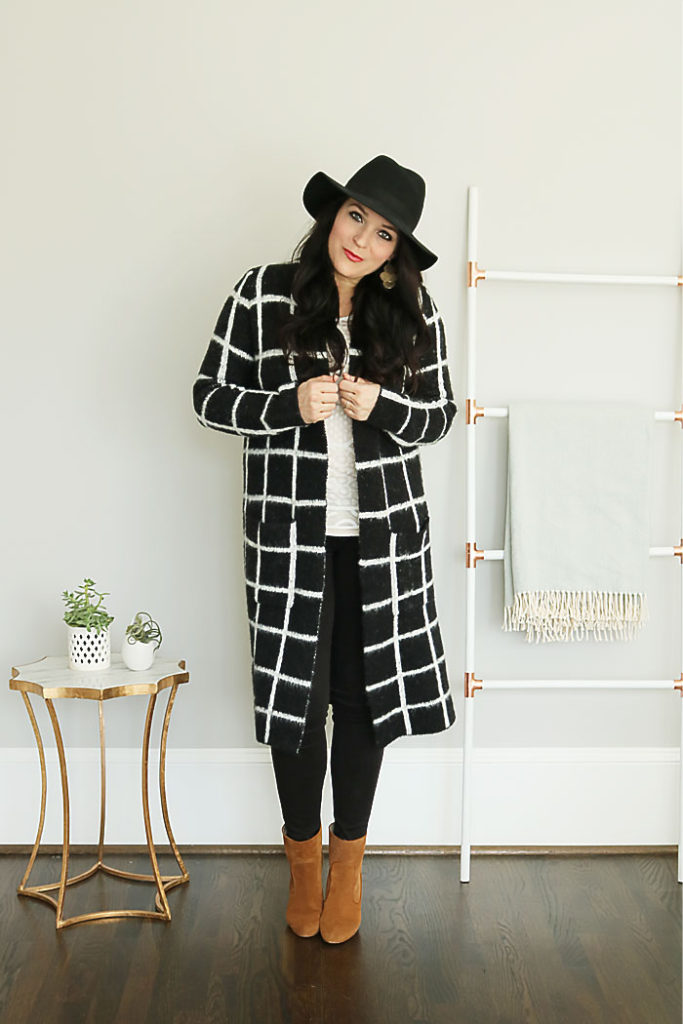 Plaid Sweater Coat (similar) | High Ankle booties–Zara (similar) | Hat
Mix up your wardrobe by adding some fun that shows off your personality.  Whether is at bright colored coat, a large fur coat or a fun patterned coat, throw in a little mix to the mundane.  This winter season plaid coats seem to be getting the attention by many.  I love my plaid sweater coat that I bought that winter season.  Here are a few other fun plaid winter coats on trend and on sale:
Winter Coats: On Trend and On Sale — Fancy Coat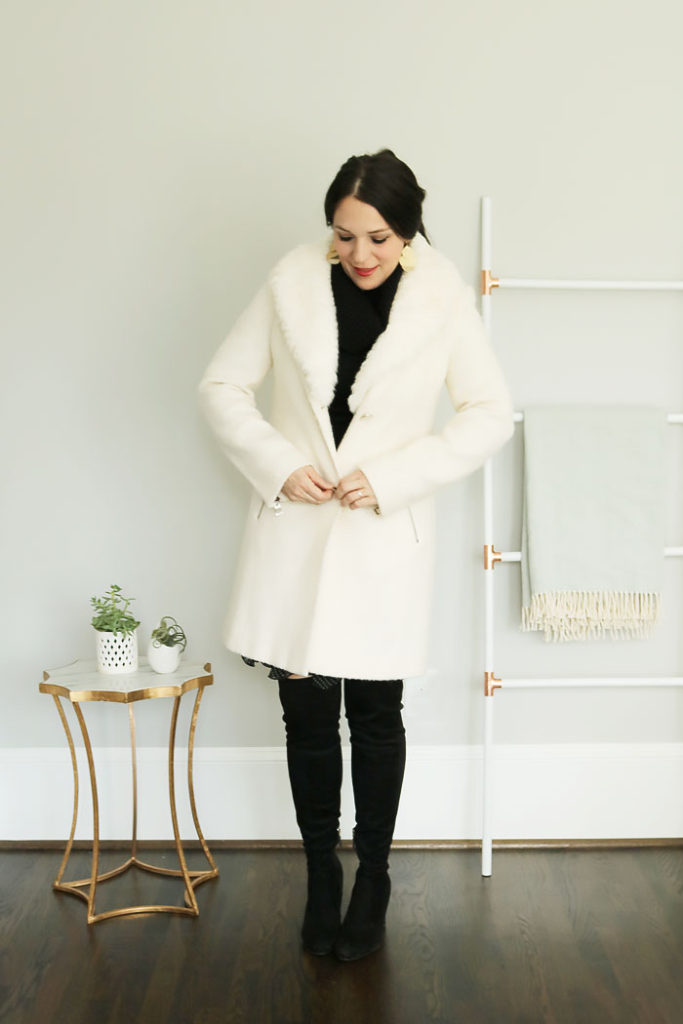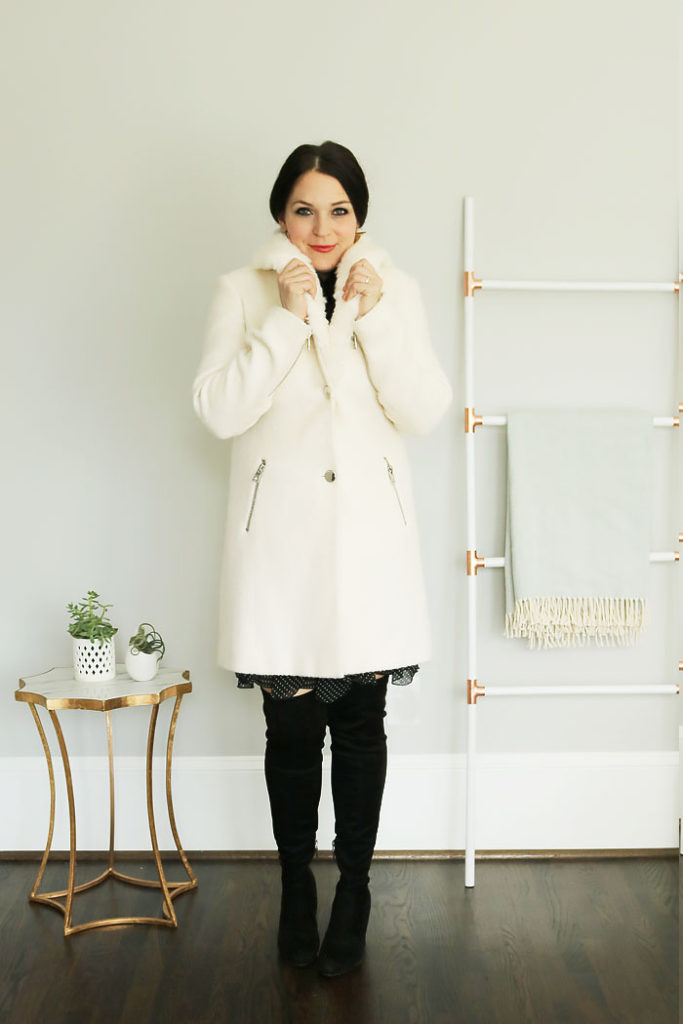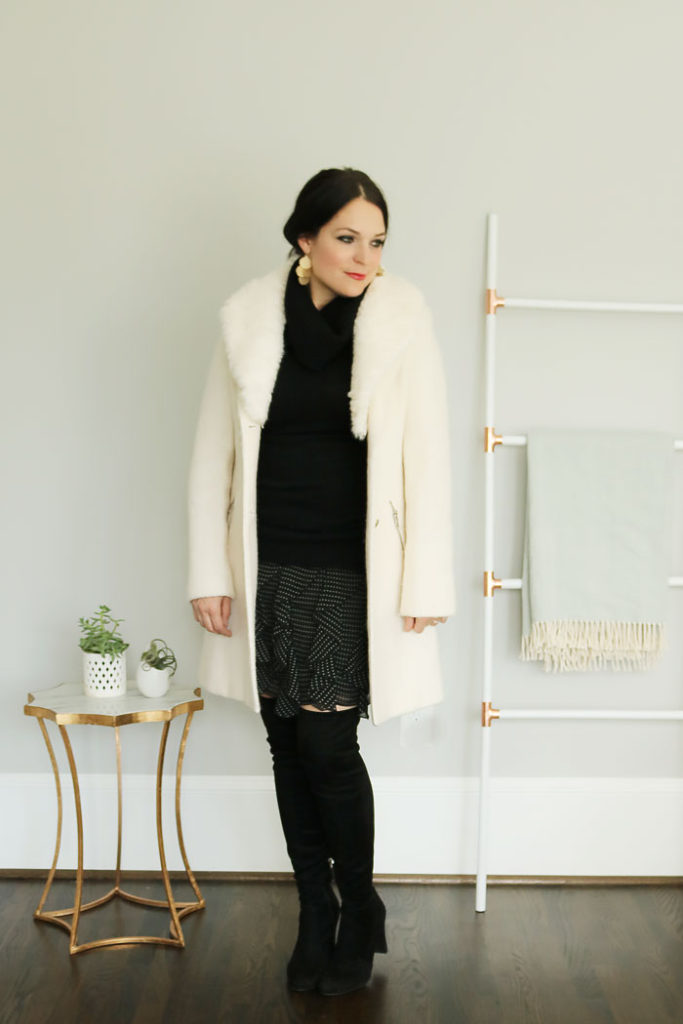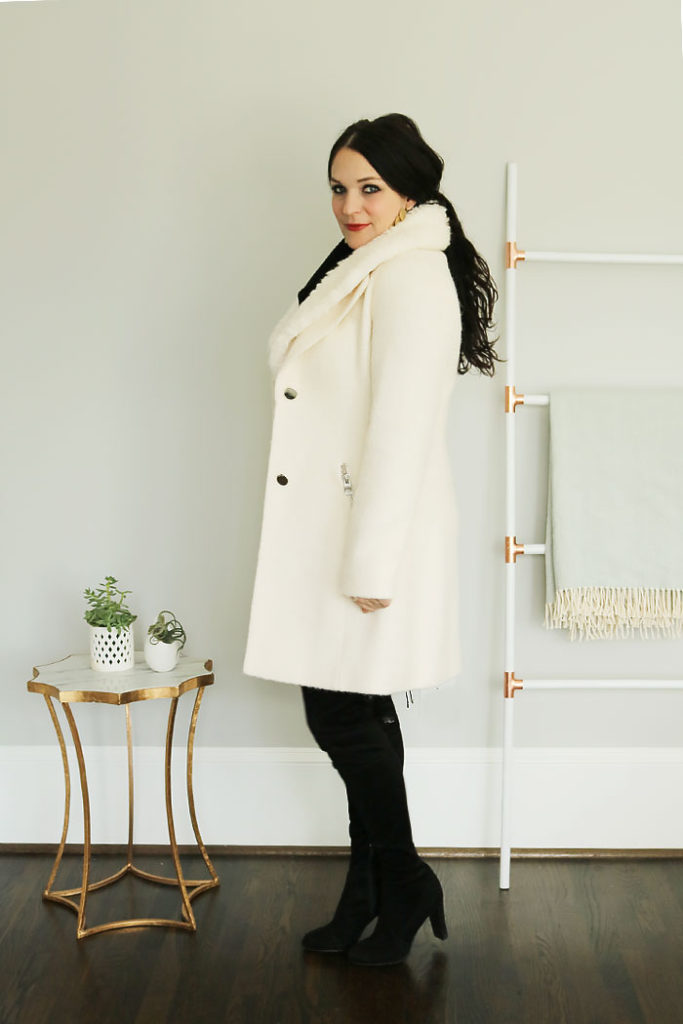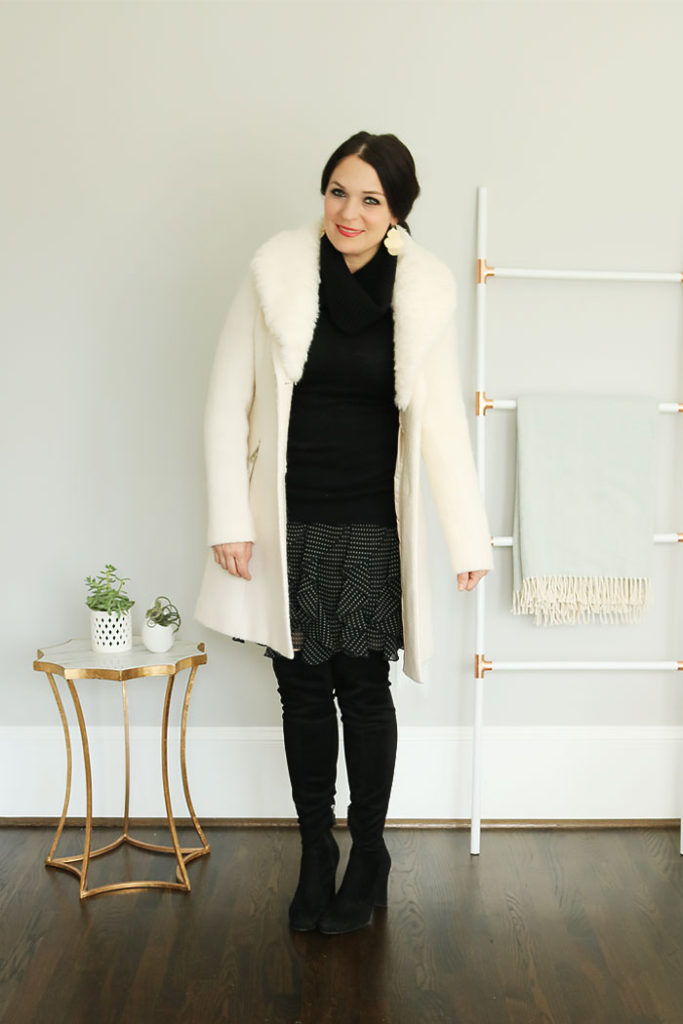 white fur-lined coat | Sam Edelman OTK boots | earrings  | cowl neck sweater
For those times you need to wear a coat to a fancy dinner or a black-tie wedding or a cocktail party, you will be wishing you had a fancy coat to wear.  Yes, fancy coats probably collect more dust in the closet than your other coats.  But those one or two times you pull them out, you will be so happy they have a little corner in your closet.  I picked up this white fur-lined coat also last winter season when I had a Colorado winter wedding I attended.  I wore it the entire weekend.  I was so happy I had it and it was perfect to wedding attire.
Here are some other fancy winter coats on trend and on sale: