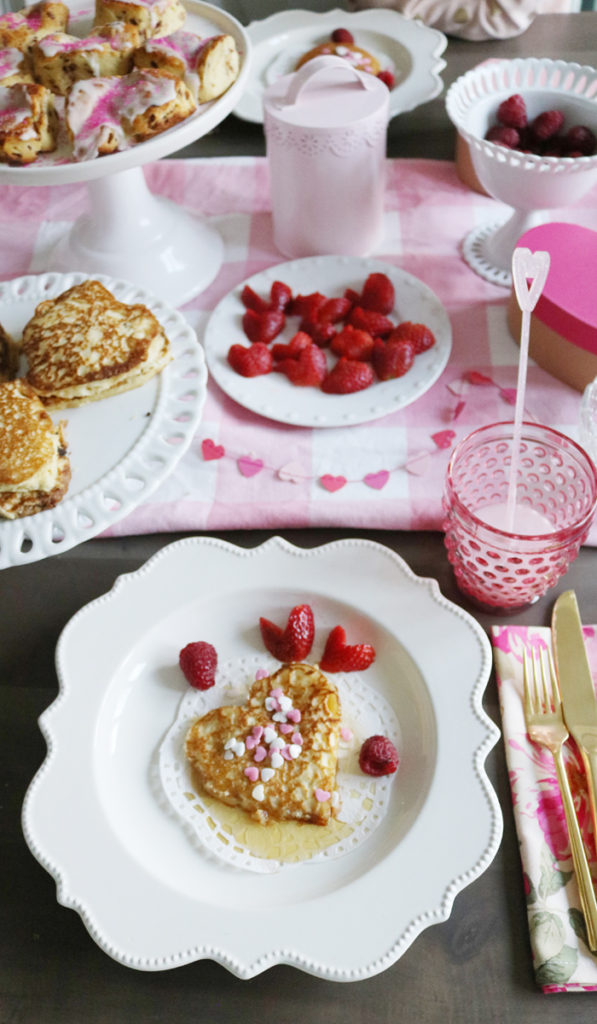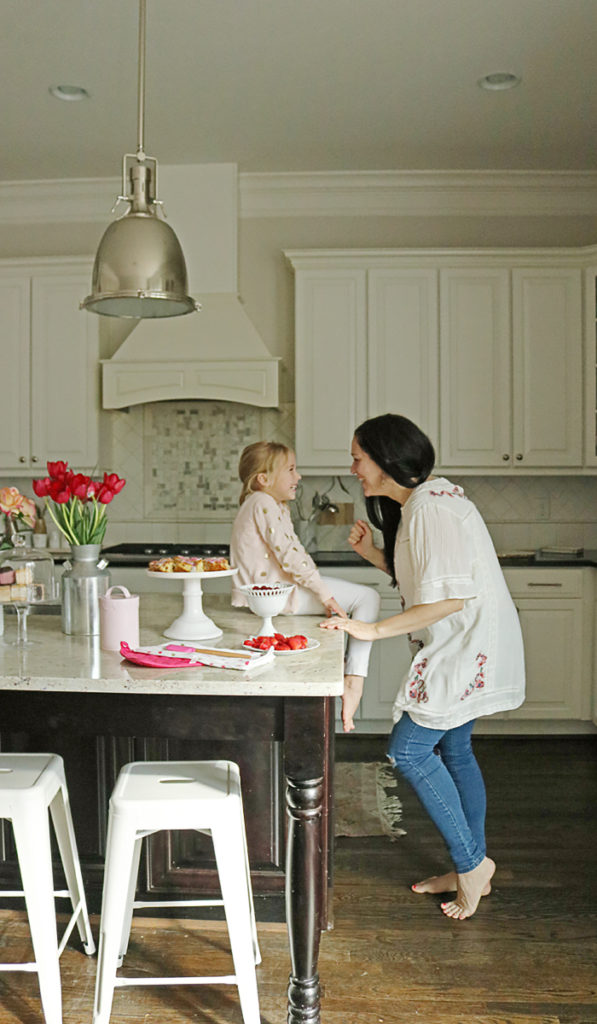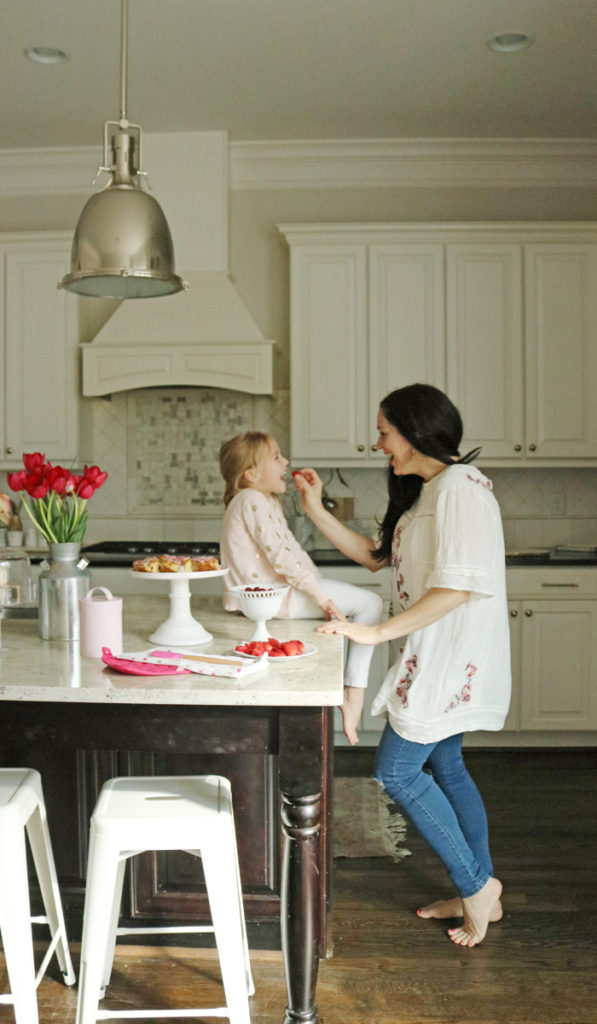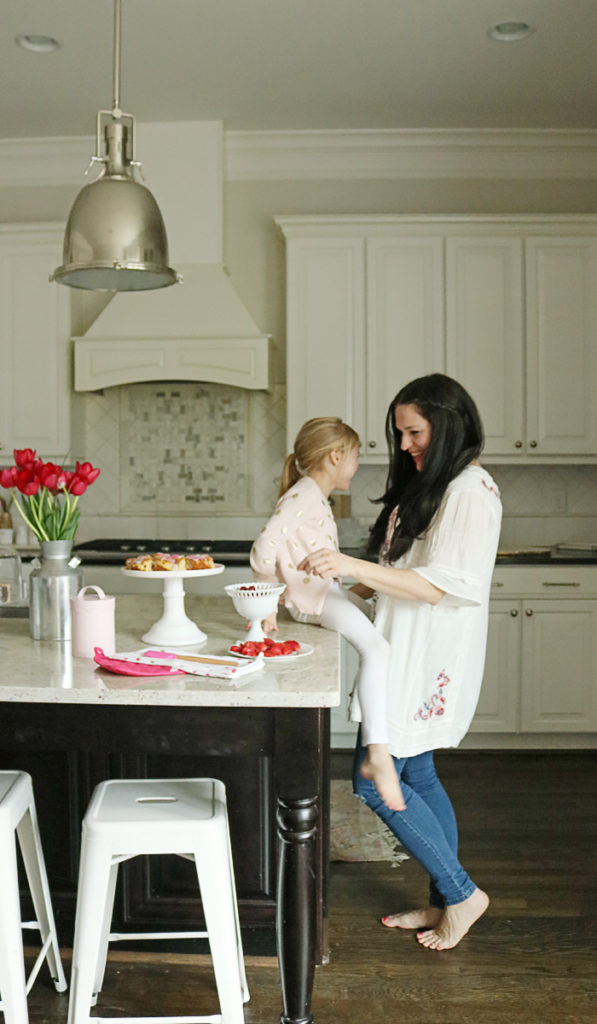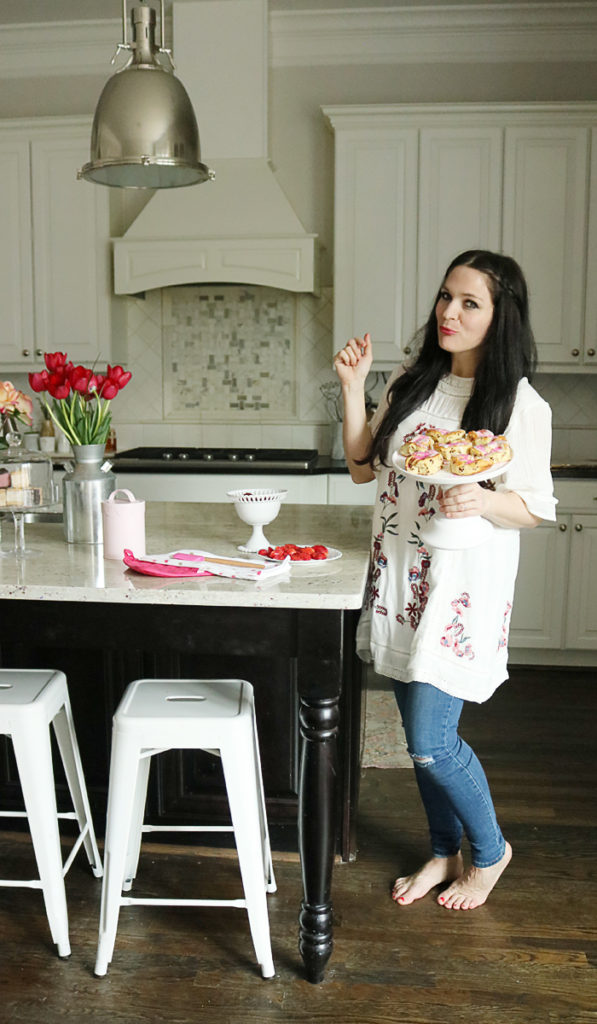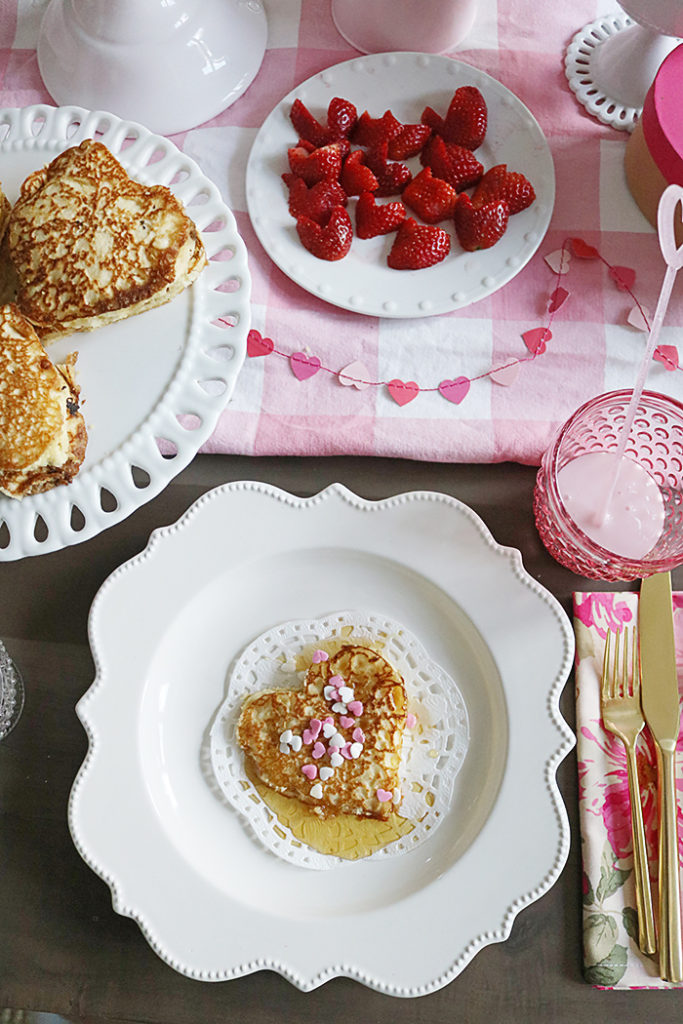 Easy Valentine's Breakfast for Kids
When my children were little toddlers, and our daily schedule revolved around nap time, I would make an effort every Valentine morning to prepare a big breakfast with yummy homemade crepes, dutch babies, fresh fruit and a whole lot of yumminess all in the shape of hearts.  Today we are a slave to the school schedule, so I'm lucky if my children eat any food in the morning.  This Valentine's, I'm planning to put a little effort in the morning of love day, because I (or more like my kids) miss all the fun we used to have.  But I thought I'd share some easy Valentine's Breakfast for Kids ideas for the busy mom (and child) morning schedule.  These are easy breakfast ideas that take little planning.
Easy Valentine's Breakfast for Kids:
A little sprinkles goes a long way. Sprinkles just makes everything more prettier and happier.  Right?!  My kids love sprinkles and don't usually have sprinkles in the morning!  That is so against the house rules…but not on Valentine's Day!  Add little sprinkles to your child's pancakes, waffles or morning cereal.  They will love it!  Next time you are at the grocery store, pick up a few pink or red sprinkles.
Add a little pink or red food coloring.  If you forgot to grab strawberry milk at the grocery store (I always forget to grab it), then Valentine's Day morning drop a few red food coloring in your child's morning milk.  Or drop some in water and squeeze fresh lemon juice,add a little sugar and you've got instant pink lemonade.  Your kids will love it!
Pull out that Heart-shape cookie cutter.  Heart-shaped food items are the best on Valentine's Day.  Cut hearts out of pancakes, waffles, toast, eggs and even sandwiches for an instant easy Valentine's breakfast for kids.
Serve strawberries, blueberries and raspberries.  They are the colors for Valentine's Day and are easy to throw on your plate and the best thing is they are healthy…and sweet.
Prepare the night before.  Make overnight french toast or overnight oatmeal or muffins.  Pick up some doughnuts and just heat up to serve Valentine's Day morning.  Set the table the night before with your pretty china and tablecloth.  Your kids will be so excited!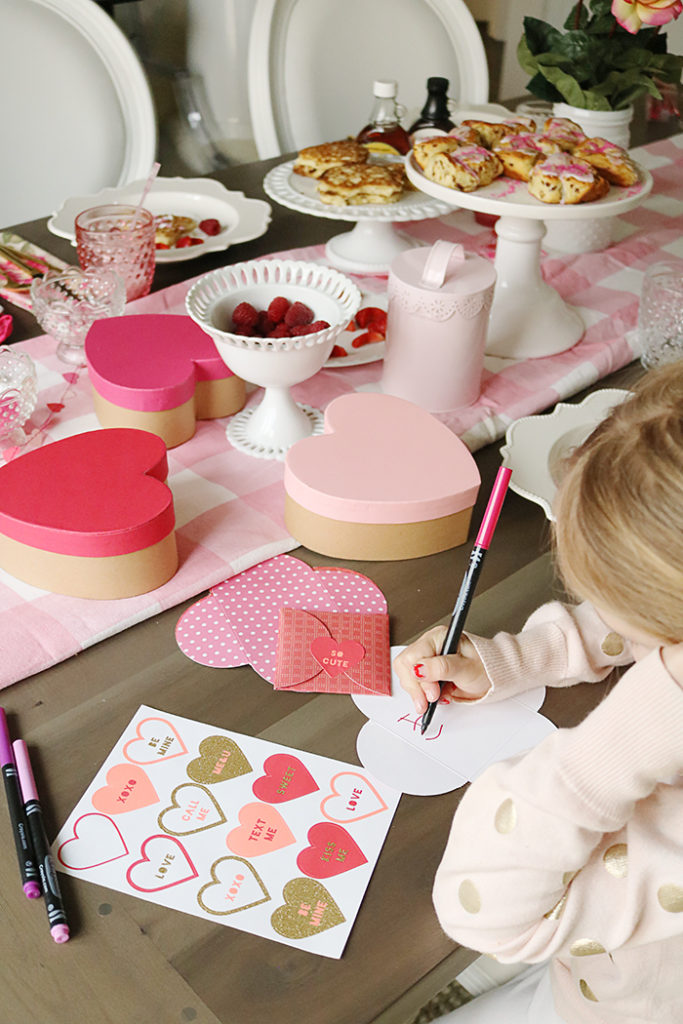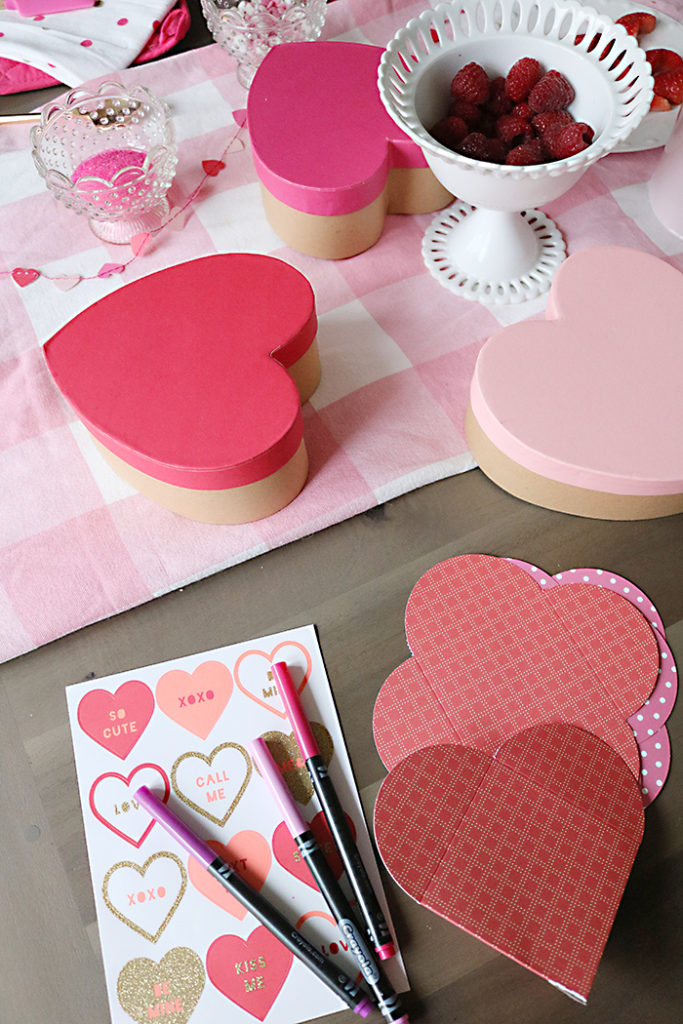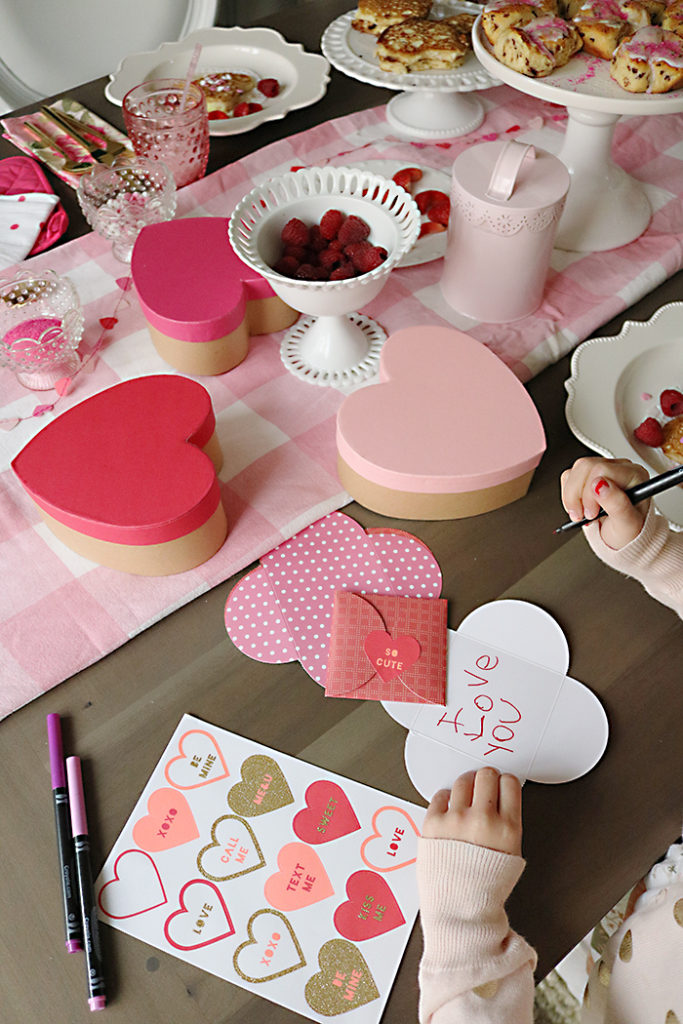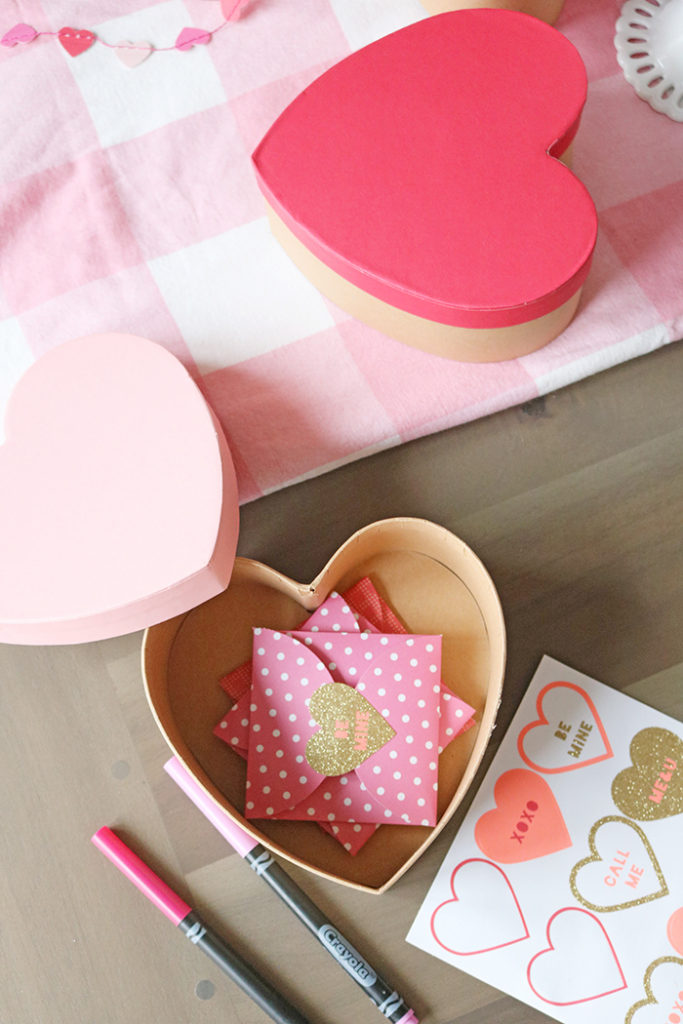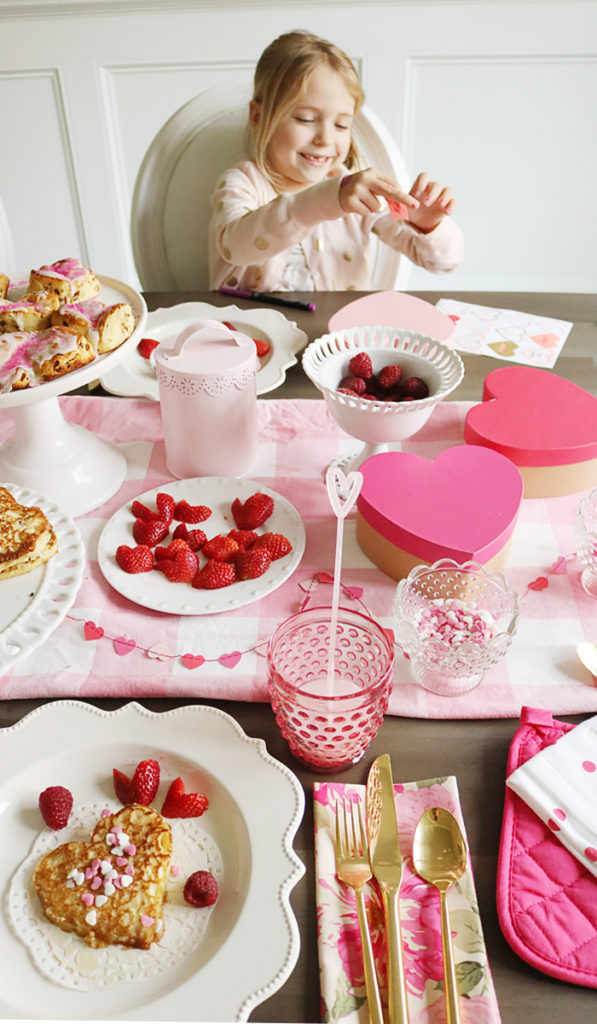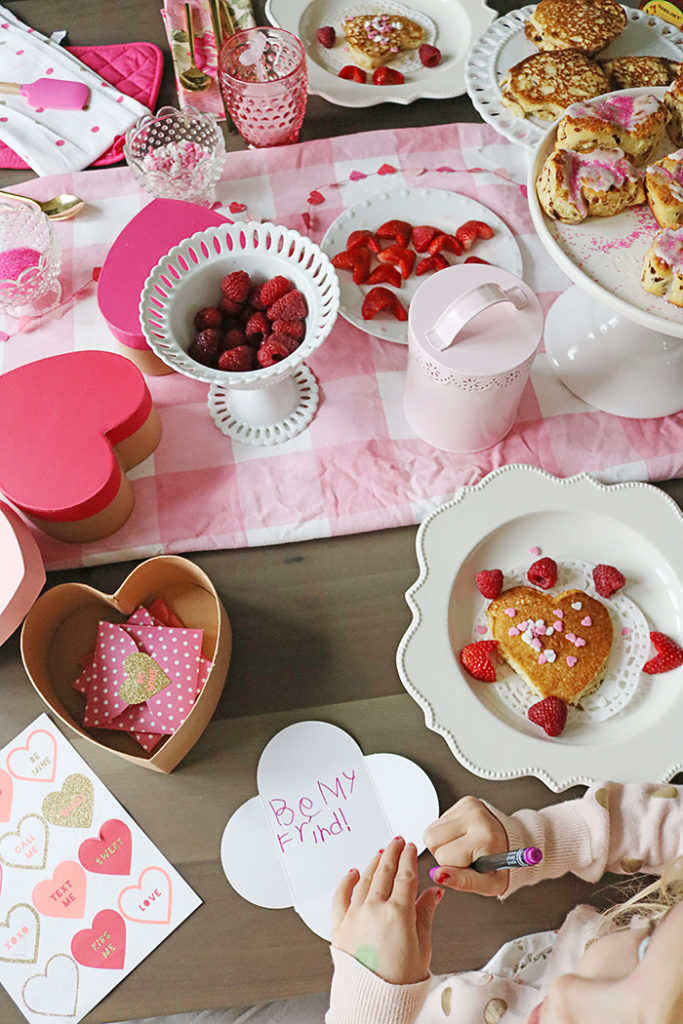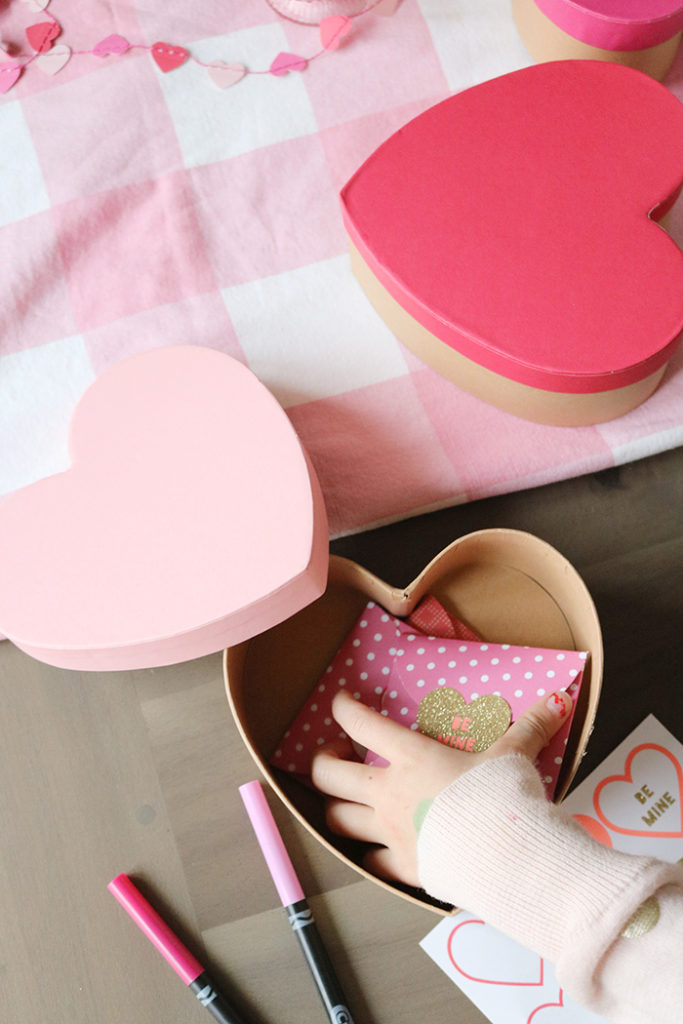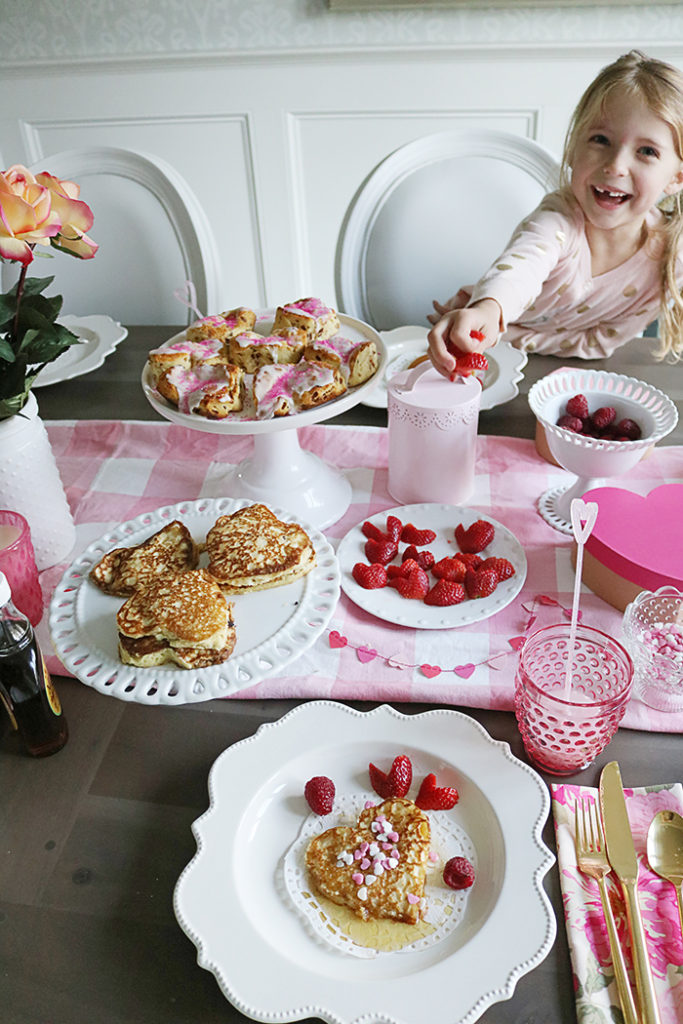 During Valentine's week, or really the month of February, I set up a little note-making station in the house where my kids can write notes of thanks, love to another family member or service they have done that month to another.  We open them up on Valentine's Day during breakfast and read them.  My children love it and is a great way to bring love into the home! My children don't get any gifts on Valentine's day and really we don't give gifts to each other, but instead we give the gift of love through serving each other or through expression.  It's fun to hold onto the notes and read them a year later.  So, grab some pretty scrapbook paper, or notecards, markers and stickers and if you have the time this Valentine's Day have your kids write one kind thing they have done for another or just a kind note to give to a friend or family member.  It's the perfect way to begin and end Valentine's Day!
SHOP the POST:


Shop other Easy Valentine's Breakfast Ideas for Kids: