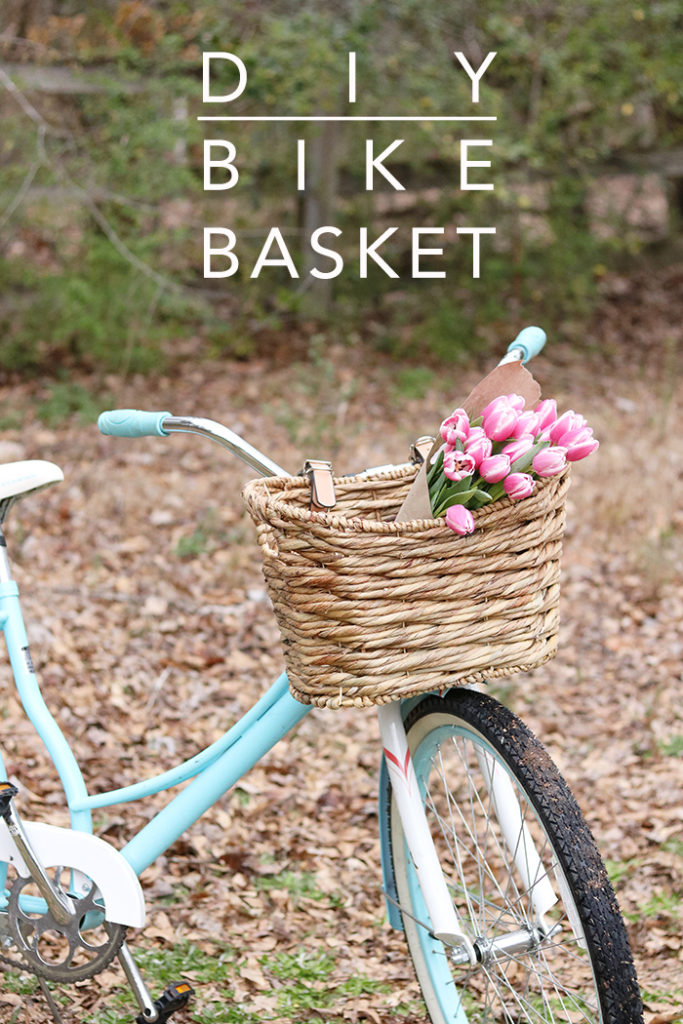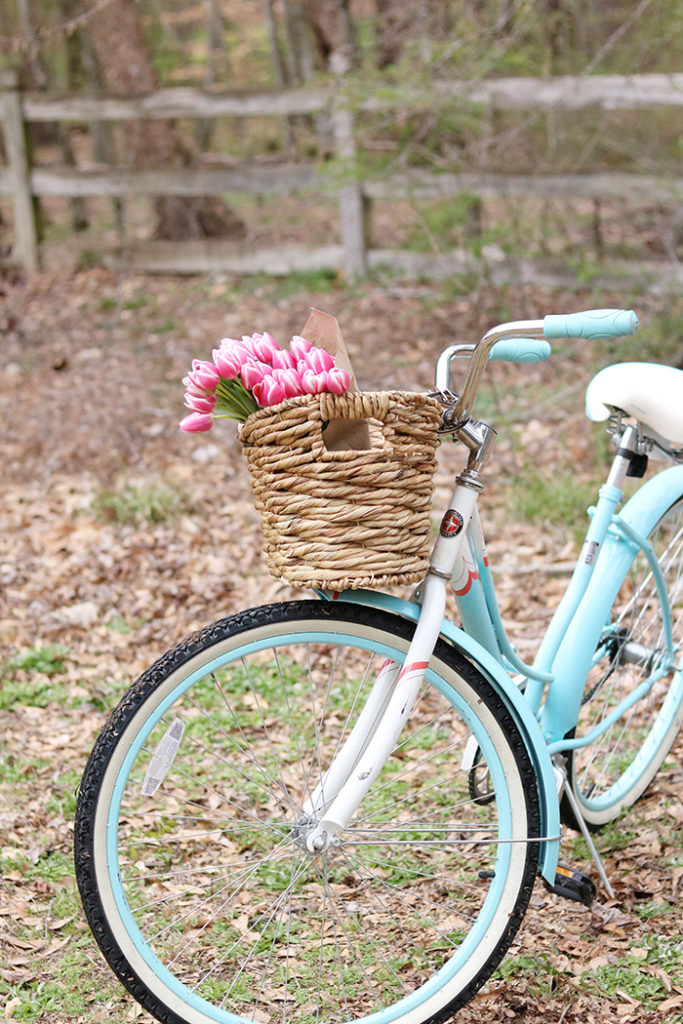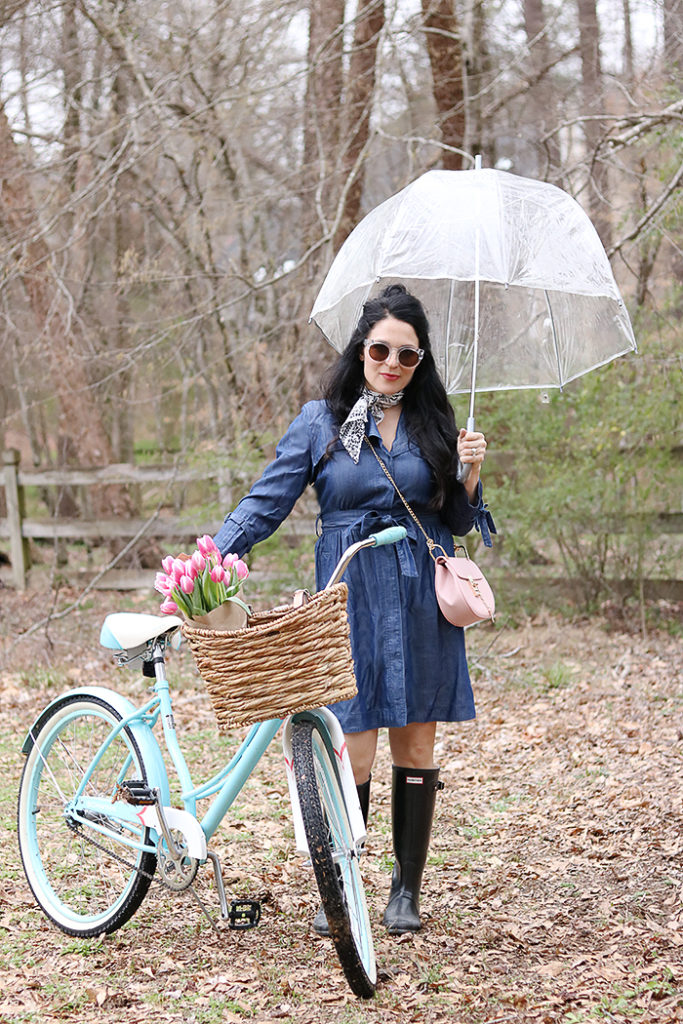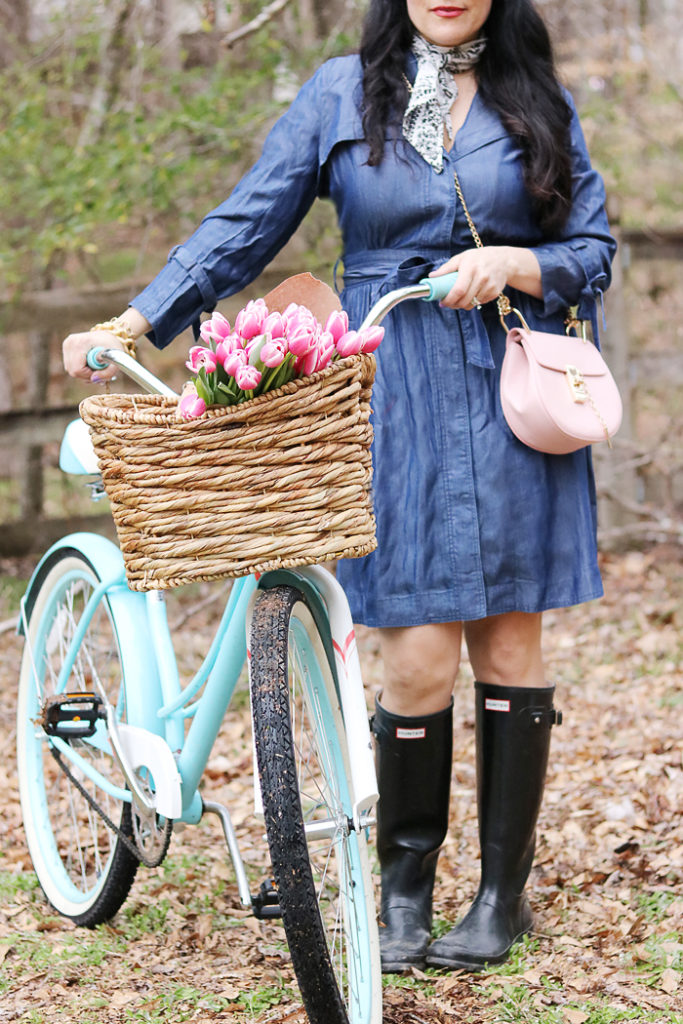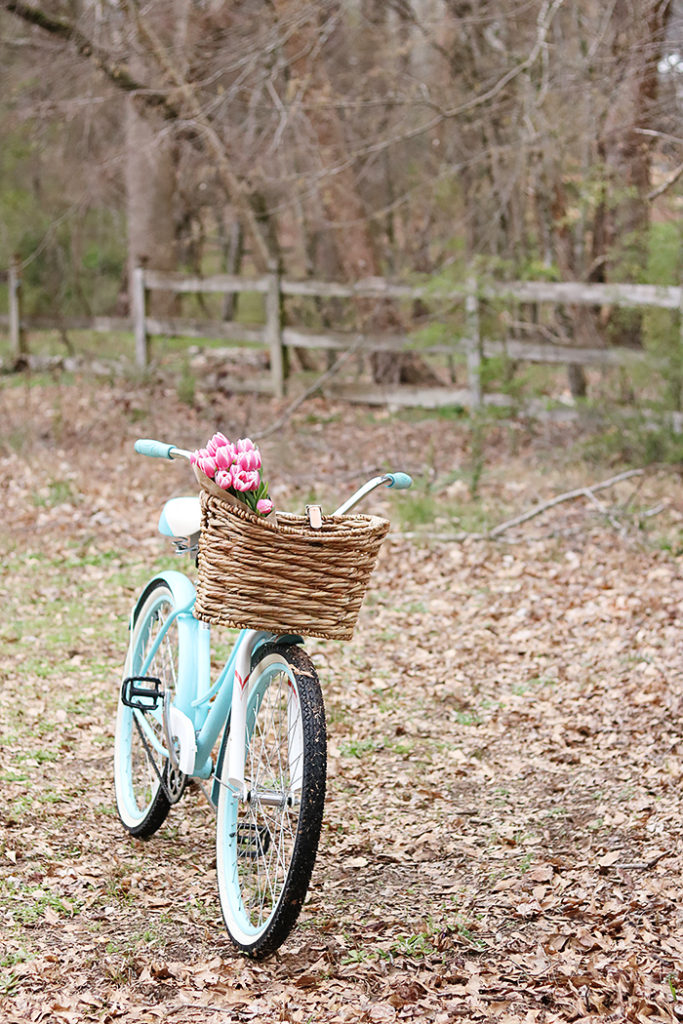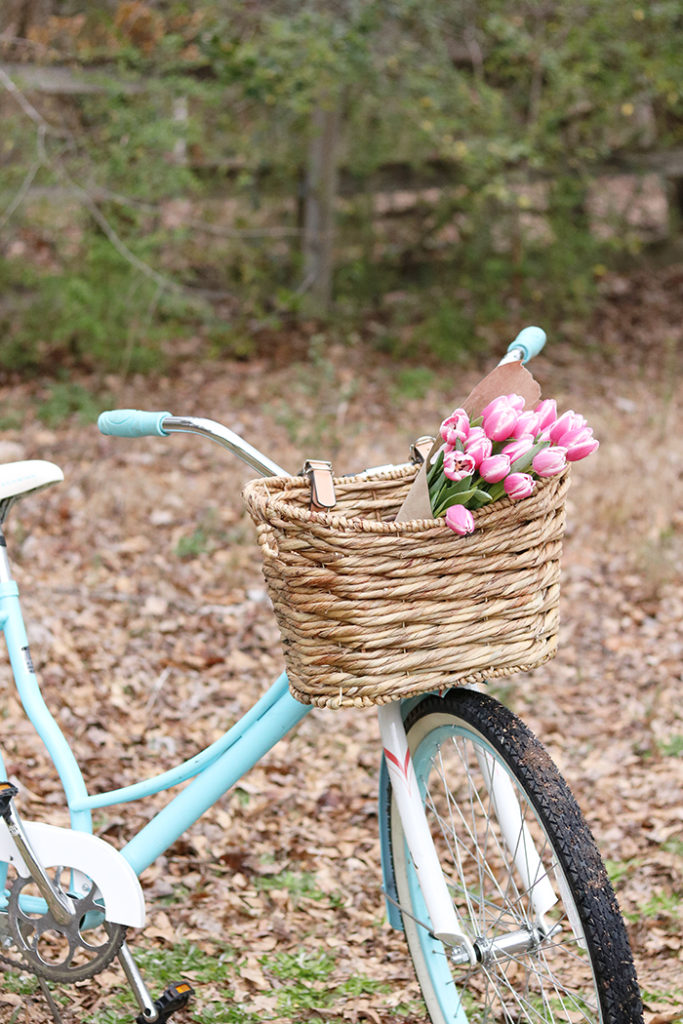 DIY Bike Basket
Every beach cruiser needs a basket! I learned that last summer when I took my bike on many beach trips and had to carry all my beach items and it was quite tricky when you've got quite a ways to go. Last time we were in Seaside, one of the beach vendors was selling these gorgeous wicker bike baskets. They were so pretty, but so expensive. I knew that I could DIY bike basket with one of my old baskets from home. And now that spring is right around the corner, I decided I best get that project done so my bike is ready to go. So, if you have an old basket laying around and need a bike basket, this is a perfect project to tackle this spring. Reuse those old baskets in a productive way. Or you can stop by your local thrift store and find a basket for a couple buckles. Make sure the basket has structure and strength to hold many different items. You'd also want to think about the size of the basket and hold it up to your bike handles to see if it fits okay. This DIY Bike basket project works best with wicker baskets for the leather straps that can slide between the wicker. Also, get creative if you have painted Peruvian wicker baskets. That would be so pretty on a bike.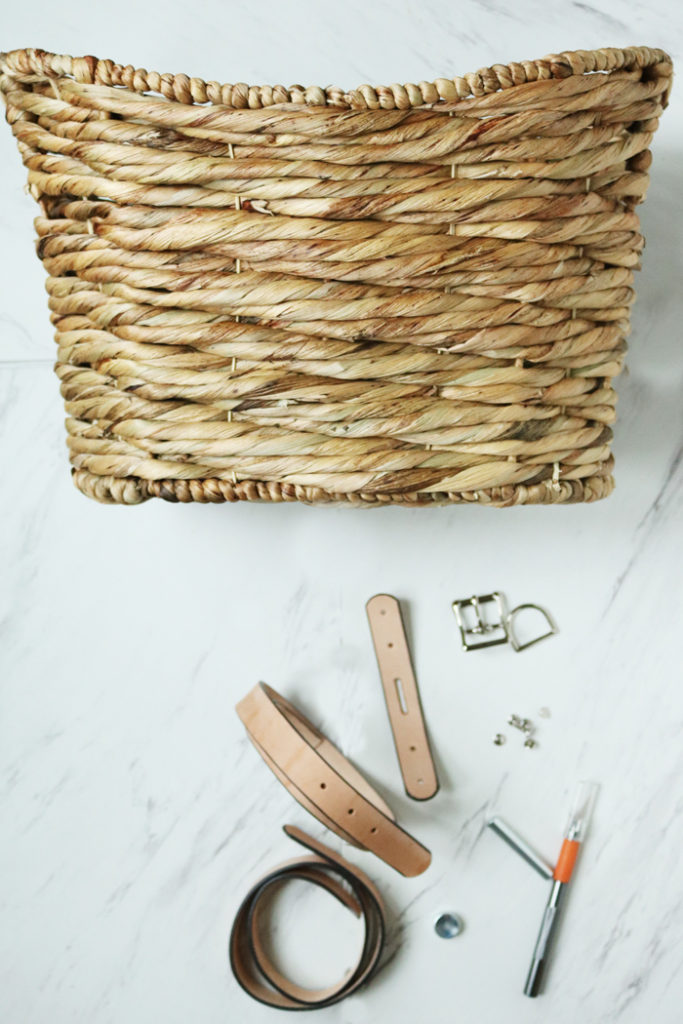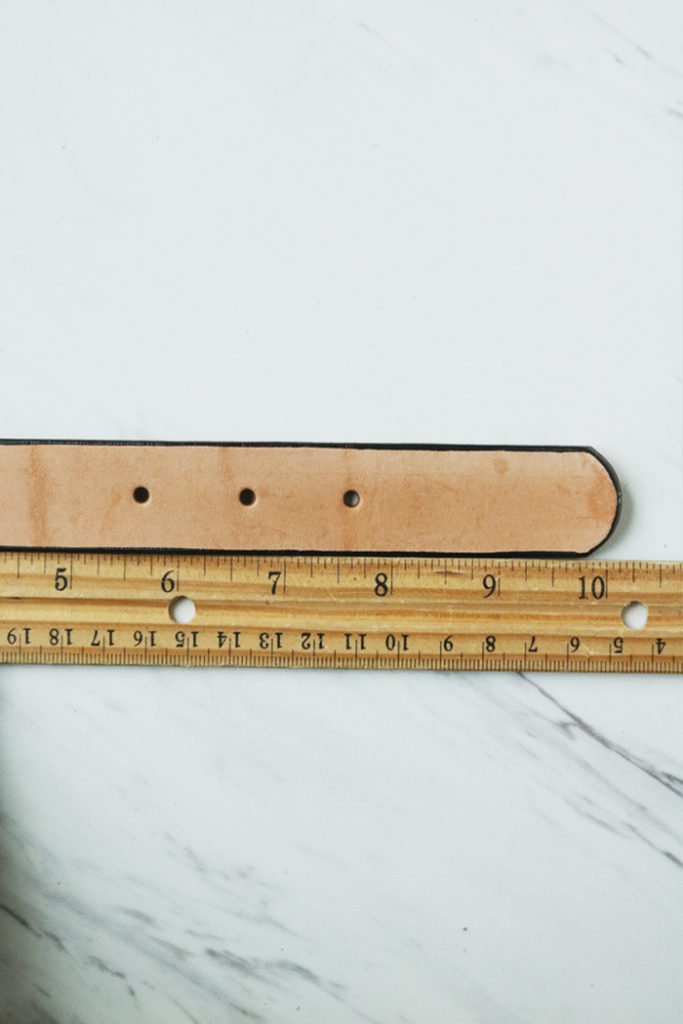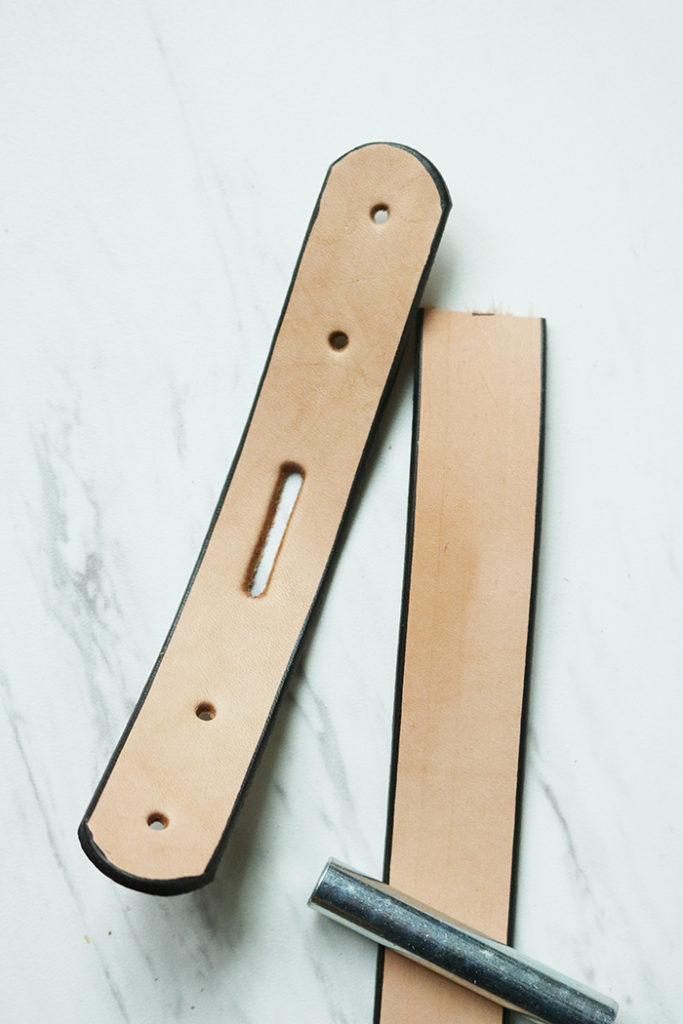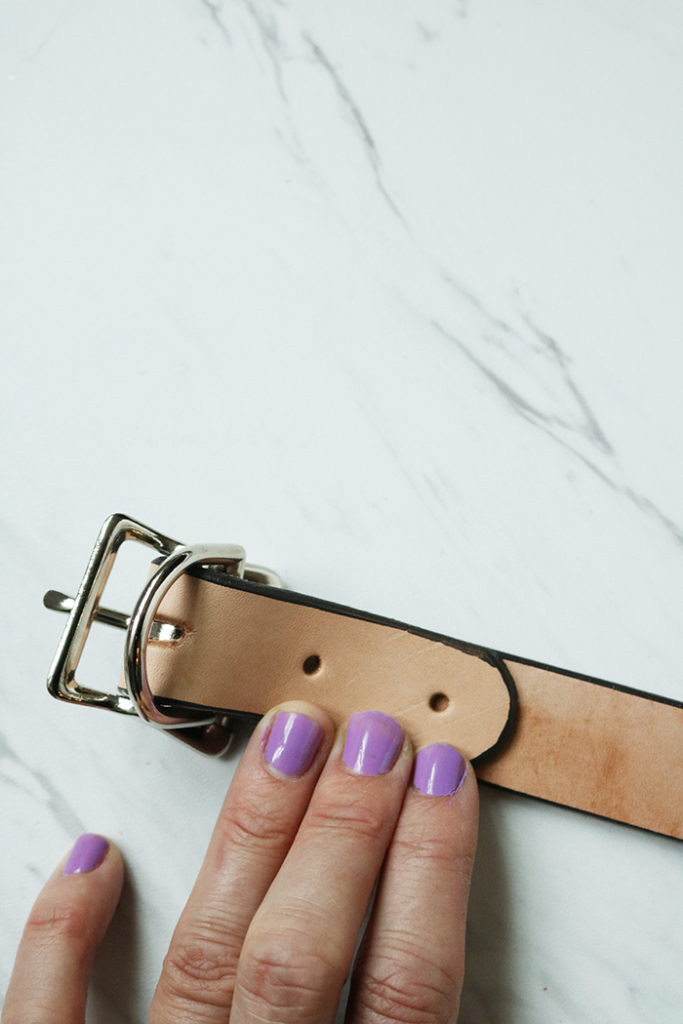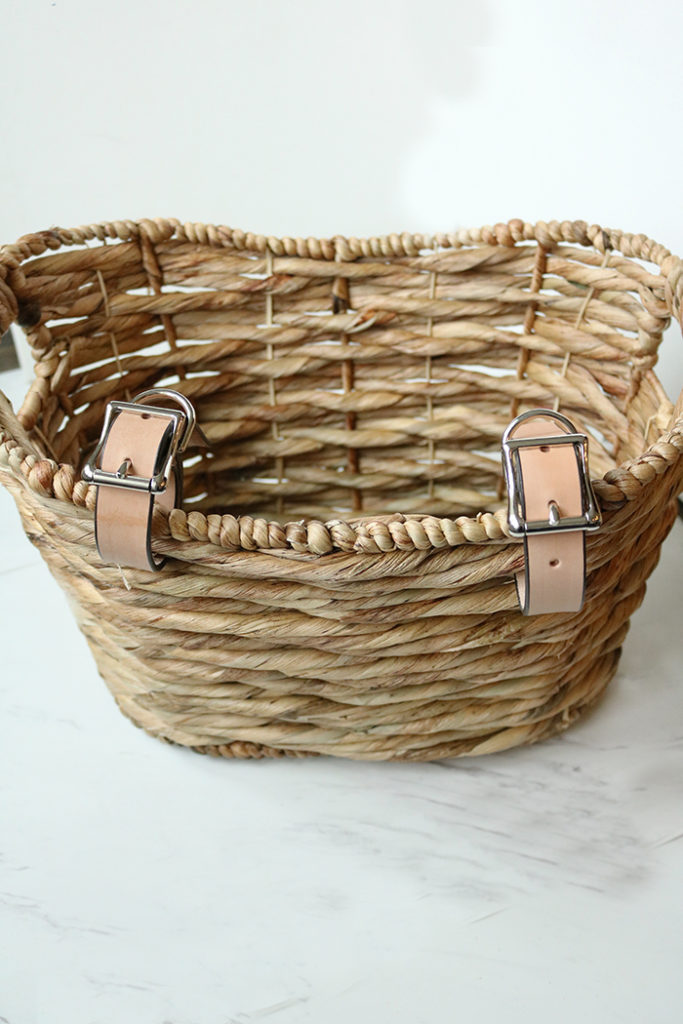 DIY Bike Basket
Supplies
old wicker basket
2 old leather belts (thrift store OR two of these leather kits–if you get these kits then you will only need rotary cutter and mallet)
Ruler
Exacto Knife
Wood Mallet or Rivet Setter
Directions: Take your leather belt and exacto knife. Measure about 10″ and cut with the knife. Take the buckle portion of the belt and disassemble the rivets by gently pulling apart with your needle-nose pliers. When there is an opening between the leather, then cut the connected rivet with the nipper tool. Do not cut the leather. Then reassemble the belt portion with the D-ring and the roller bucket and leather strip. Mark your new holes on the cut portion of the leather strip. Using your rotary punch to make new holes in the leather. Then take your rivets and attach and secure with a wood mallet or rivet setter. Your bike basket leather strips should be about 10″ long. Slide in between the wicker and attach to the front of your bike.
Load your DIY bike basket with flowers, blanket, picnic. Or if you have a well-behaved dog, take him for a fun ride.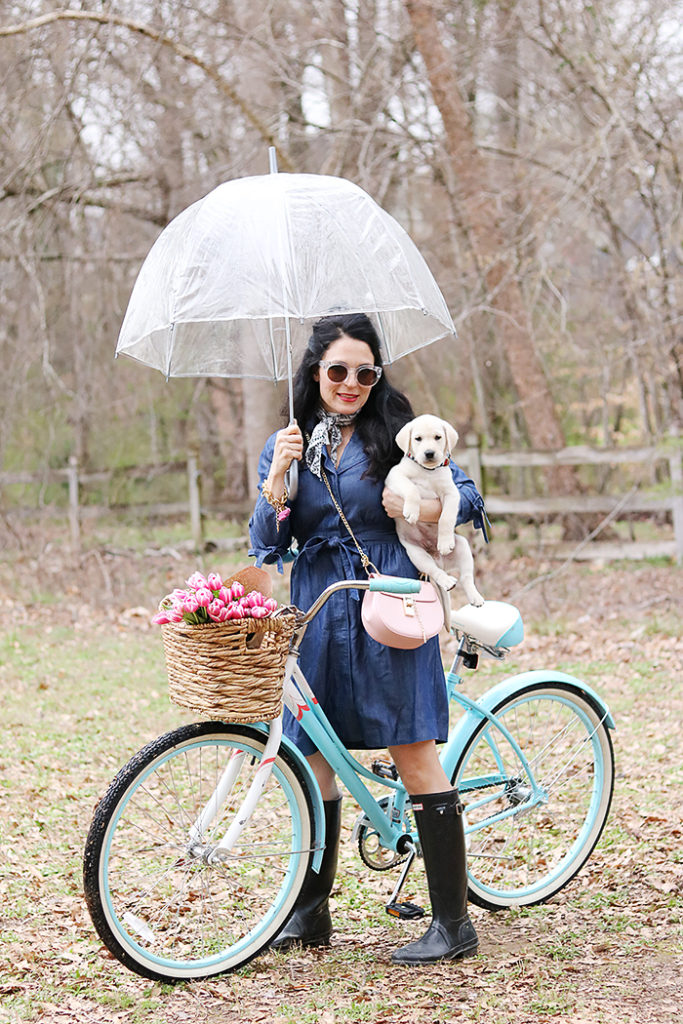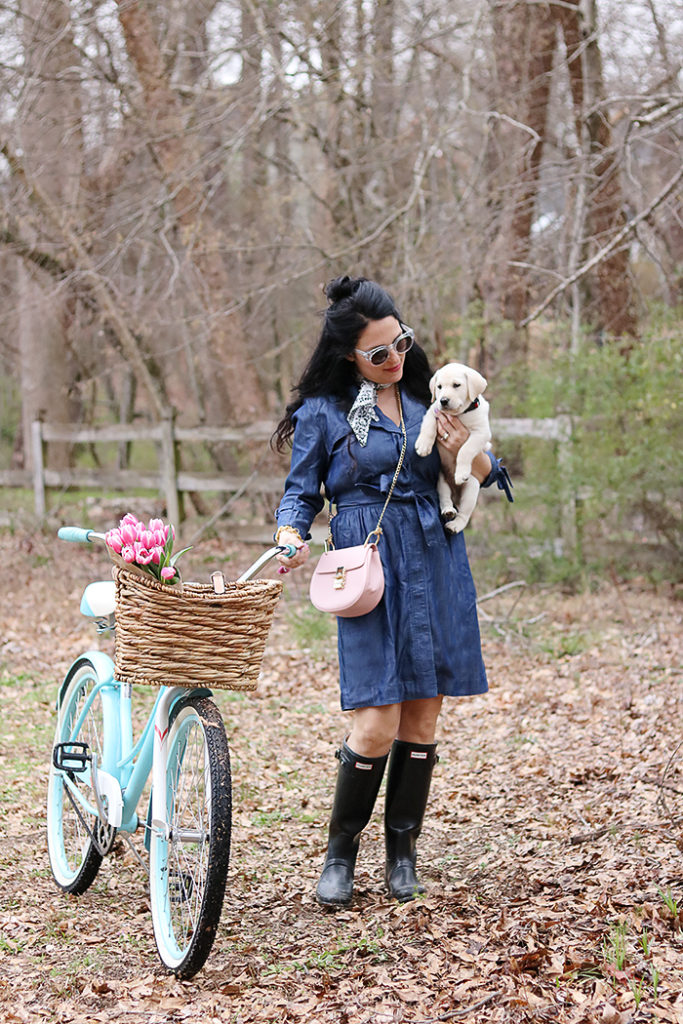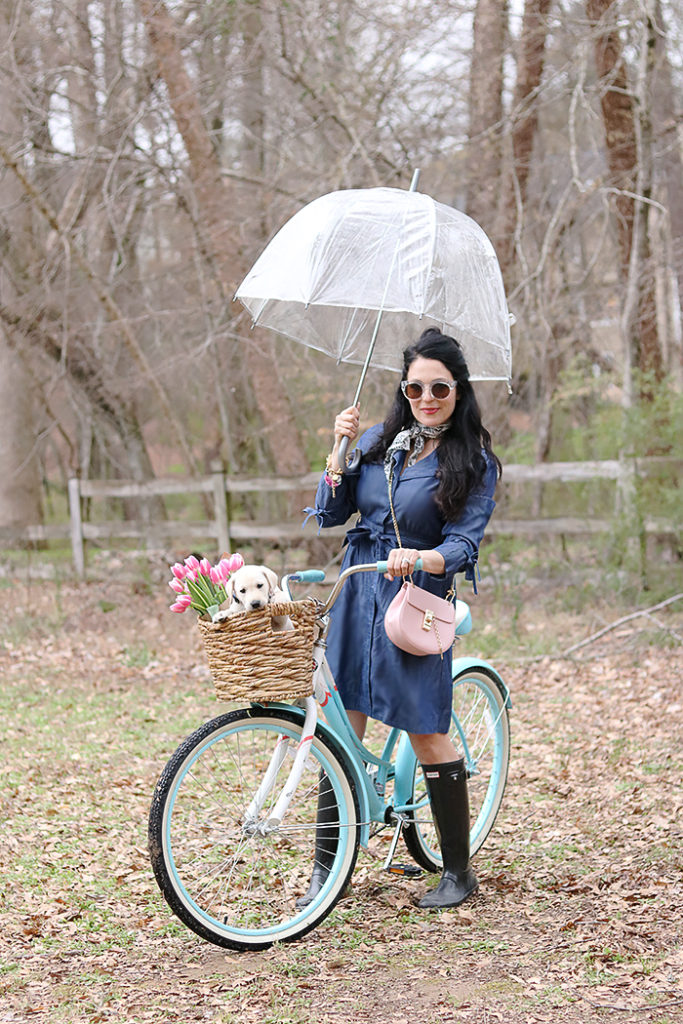 SHOP the POST:


Here are some other bike-related products!