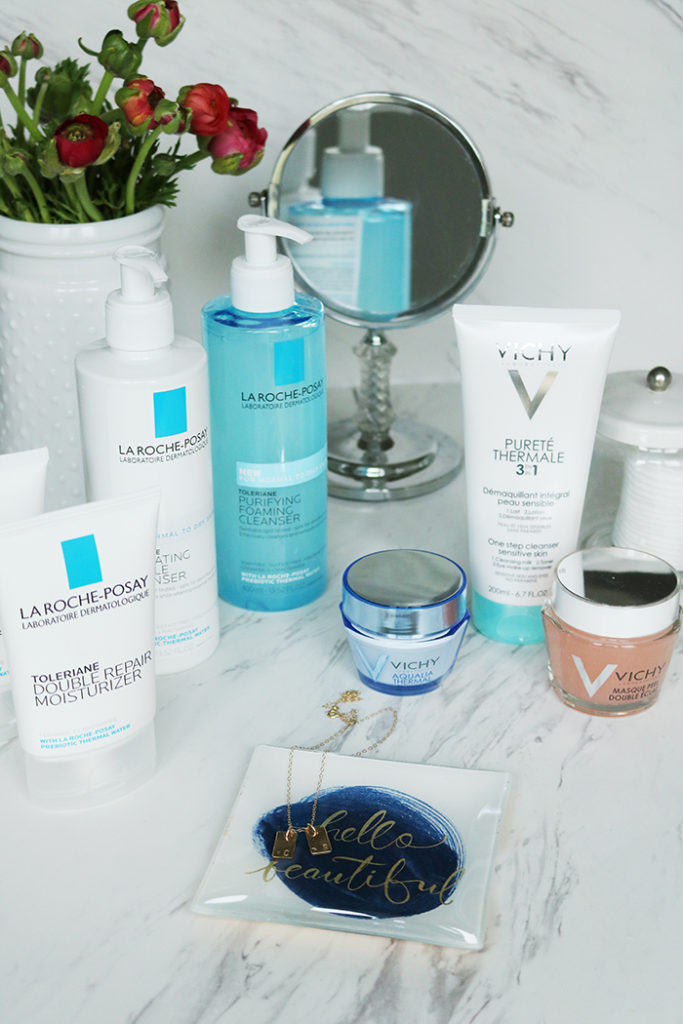 Healthy Skin Care Regimen
Let's face it–skin care is pretty personal. Some people have sensitive skin, others have oily skin or adult acne. The skin can change when we are hormonal or allergic to something. And of course, our skin changes over time with sun exposure and age which is why you should look into Korean Skin Whiteners to see if they have a product suited for you. You're going to want a radiant, blemish-free look begins with daily nutrition and the right healthy skin care regimen. To maintain and create a healthy skin care regimen, you may need to make some daily and weekly changes or add some new ones in your daily or weekly schedule. But in the end it will be worth it and your skin with be so happy!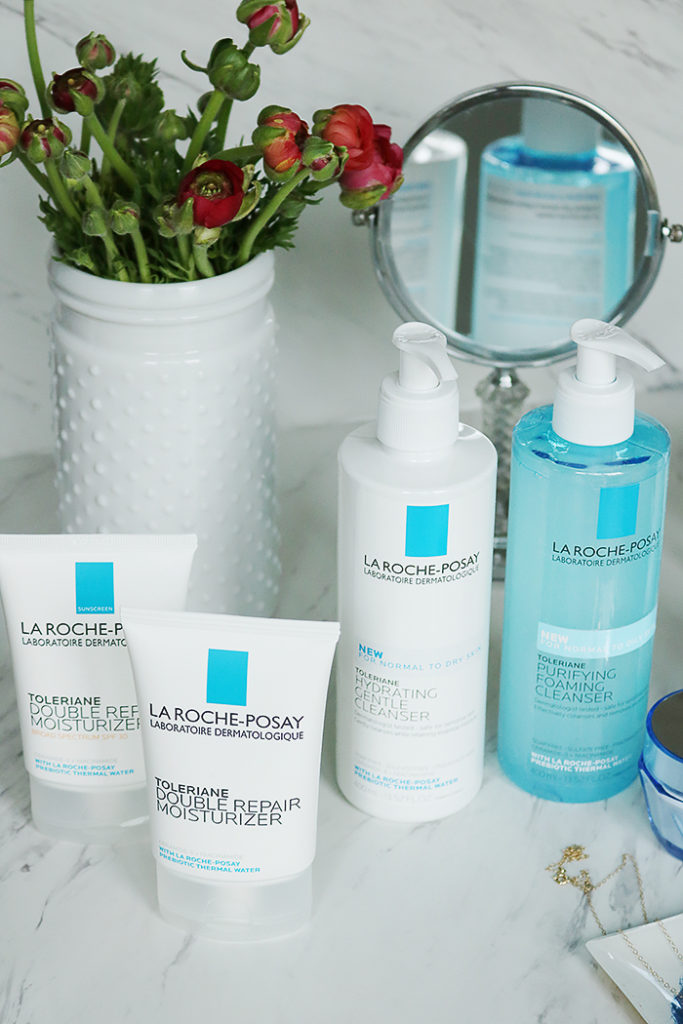 DAILY
Start with a healthy skin regimen that you do every day. You've heard it many times, and I'm sure already know the importance of washing your face twice a day, morning and night. Don't ever skip! Even if you are so tired at night or rush in the morning. This is so important for a must-have skin care regimen for strong, healthy skin every day. The morning wash is to prepare and protect your face for the day. The evening wash is to clean all the impurities your skin collects throughout the day. Find a brand of daily face cleanser, toner and moisturizer that is good for your skin type and that will get you excited to try out on your face. La Roche-Posay Toleriane has a gentle cleanser for sensitive skin and a Purifying Foaming Cleanser for normal skin. Both cleansers are hydrating using thermal spring water, niacinamide and ceramide-3 to cleanse skin of dirt, makeup and impurities while maintaining skin's natural moisture barrier and pH.
Remove and tone for a healthy skin care regimen. After cleansing your skin, make sure you use an eye make-up remover for any leftover eye make up. You don't want to keep your mascara or eye liner on over night. This breakdown your eye lashes and causes wrinkle and will jumpstart your aging process. After cleaning your eyes, use a toner to wipe away additional impurities and to close up the pore. Sound like a lot of work right? Not really, once you are in your routine and you have everything set up. If you want to make it easy you can use the Vichy Laboratoires 3-in-1 One step cleanser , which cleanses, tones and removes makeup in 1 simple step. You don't even need water. After you apply, you wipe away with a cotton pad.
Moisturize + Use a Sunscreen for a healthy skin care regimen. Applying moisturizer after cleaning the skin will help keep the skin hydrated across all facial zones and create a skin barrier. So think of a moisturizer as replenish and restore. For a daily moisturizer, find one that has an SPF 30 or higher like La Roche-Posay Toleriane Double Repair Moisturizer UV and that is broad spectrum that means UVA and UVB blockers. Always wear sunscreen when you go outside even in the cold winter months. Sunscreen not only protects the skin against skin cancer but also protects against developing wrinkles and keeping the skin pigment even. For night-time moisturizer, I prefer a rich thick cream for extra hydration like Vichy Aqualia Thermal Rich Cream Moisturizer. Don't forget to put moisturizer on at night! That's when the wrinkles happen from sleeping!
Drink water and cut out sugar for a healthy skin care regimen. Make sure you drink that 8 cups of water every day. Water will continue to help clean out your pores and flush impurities out of your body and help with hormonal changes. I have found that cutting sugar out of my daily diet helps tremendously for adult acne. Something else that I have heard helps with acne is the use of CDB oil. As this product is said to have anti-inflammatory properties, this could help calm down the spots and reduce the appearance. For more information, it may be worth checking out sites like cbd oil uk. You may find that incorporating CBD oil within the routine could make a difference to your skin (with consistent use). Too much sugar creates an environment of yeast and bacteria love to feed on yeast. I always go through a massive breakout after the holidays and then once I cut sugar out my acne goes away.
Get your sleep for a healthy skin care regimen. Try and get 8 hours of sleep. I know it's hard, but I have tried to slowly add an extra hour to my sleep and I have noticed a huge change in my complexion.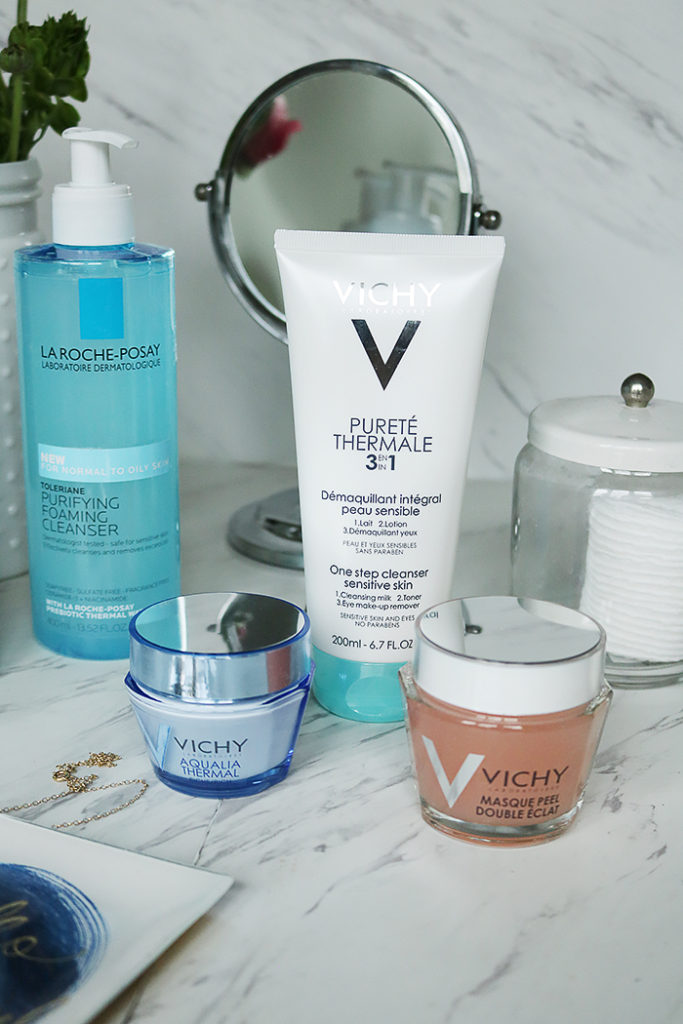 WEEKLY
Exfoliate with an At-Home Peel for a Healthy Skin Care Regimen. Facial peel masks are wonderful in removing dead skin. They refine skin texture and the minerals luminous the skin. This is a great way to double the glow of your skin. The Vichy Peel mask has fruit acids and AHA and mineralizing water for a great at-home exfoliate.
Workout on a weekly basis for a healthy skin care regimen. Get your heart rate up regularly and stay active. Working out keeps the blood flowing in the body and will bring new blood cells to your face. Staying active brings less stress and will help tighten up the skin. Try yoga for positive flow in the body.
Keep a clean routine for a healthy skin care regimen. Try to not touch your skin. But also think about your tech tools and wiping them down once a week. Switch out your sheets once a week also to reduce unwanted bacteria. Think about your makeup brushes and clean them often. Cleanliness is always the best for keeping your skin fresh and healthy.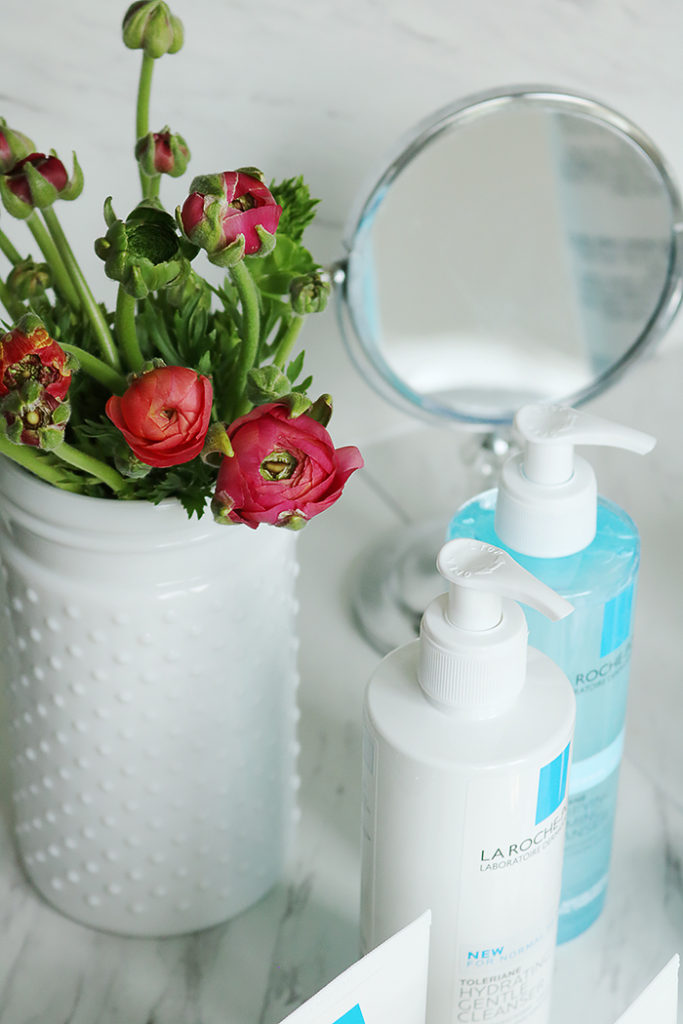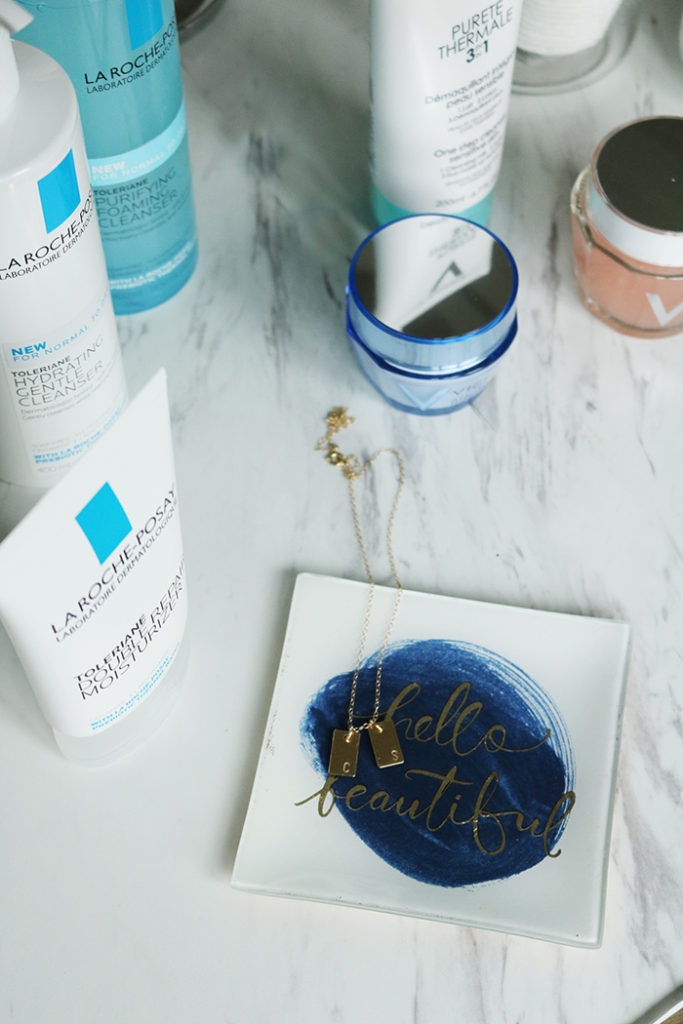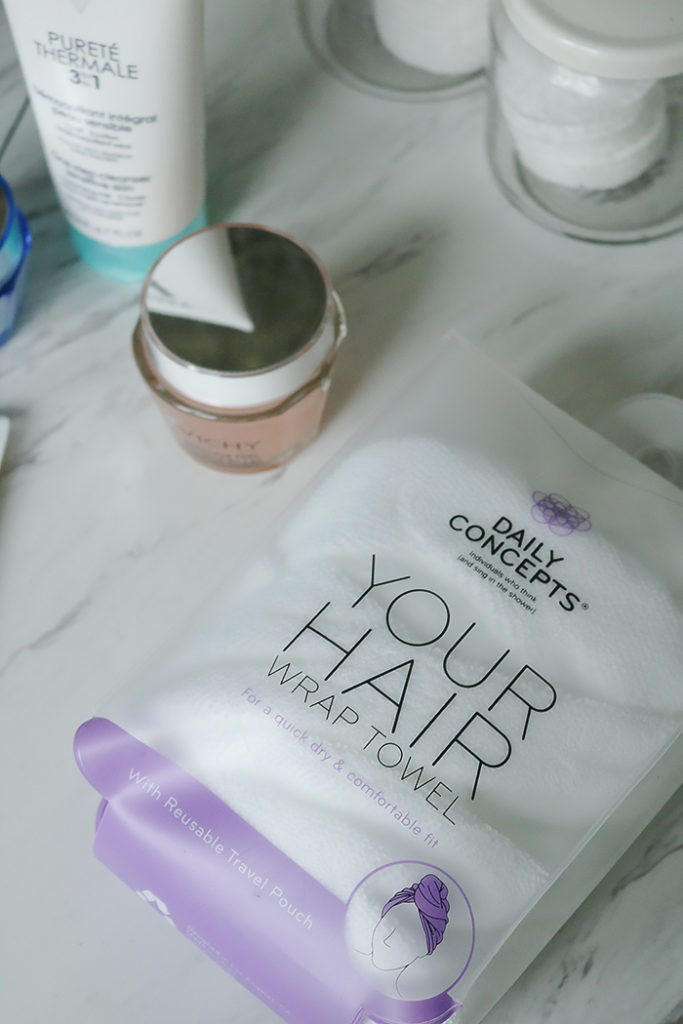 To make face cleaning easier, pick up a Daily Concepts Your Hair Wrap towel . This is great to add to your daily healthy skin care routine to make sure you are cleaning all parts of your face and neck. It's easy to wrap around the hair and button it up for hand-free use.
This post has been sponsored by Amazon Luxury Beauty. If you'd like to enjoy healthy skin regimens, check out the links below.