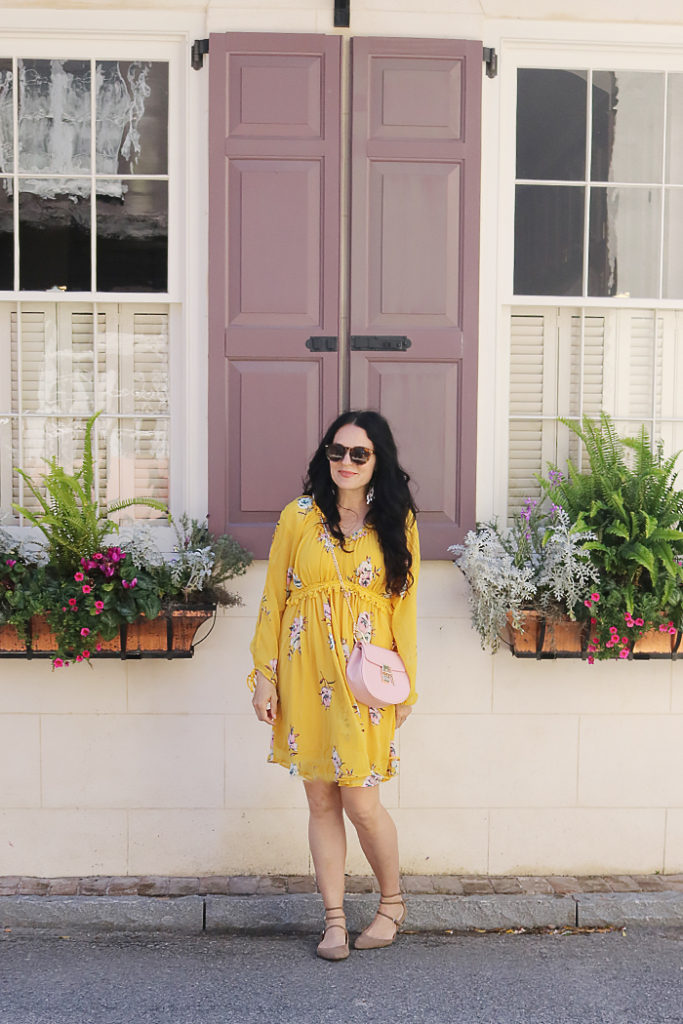 Exploring Historic Charleston
Part of our spring break this year was spent exploring Historic Charleston, South Carolina.  My husband couldn't take the whole week off from work, so we decided to do a vacation half of the week and head somewhere driving distant and somewhere we had never been.  We choose Charleston area, and are so glad we did…regardless of the chilly Spring temperature.  We ended up renting a beach house on the Isle of Palms, which is about 20 minutes away from Historic Charleston and right on the beach.  So we got the best of both worlds–beach and a charming historic downtown.  I can't believe we have lived in the South for about five years now and have never been to Charleston.  It is so charming and packed with history and the most colorful row houses.  Most of the homes have flowering window boxes on cobblestone streets with flickering wall lamps.  I love how each home has a plaque on the outside sharing a historic story about the house and telling you the year it was built.  Some of them even mention if there is a ghost that haunts the house or a famous person that visited the home.  You can spend an entire afternoon just reading the plaques.  Our day for exploring Historic Charleston was actually a perfect Spring day.  My kids are now big enough to walk and walk–no stroller, no diapers and no naps!  So liberating!!  Especially after 10 years of dealing with the baby stage, my littlest is now strong enough to keep up with the oldest.  We mostly walked the streets and visited the parks.  We walked to Rainbow Row and then through all the side streets of the French Quarter.  We visited the Historic Charleston City Market, which has a lot of great local art and crafts.  We headed to Waterfront Park and White Point Garden.  There are a lot of historic museums to visit but with the children I didn't want to tire them out too much!  Definitely by the end of the day they were good to go!  If you don't have walkable children, you can always do the carriage rides which takes you through the entire city and a great way exploring Historic Charleston.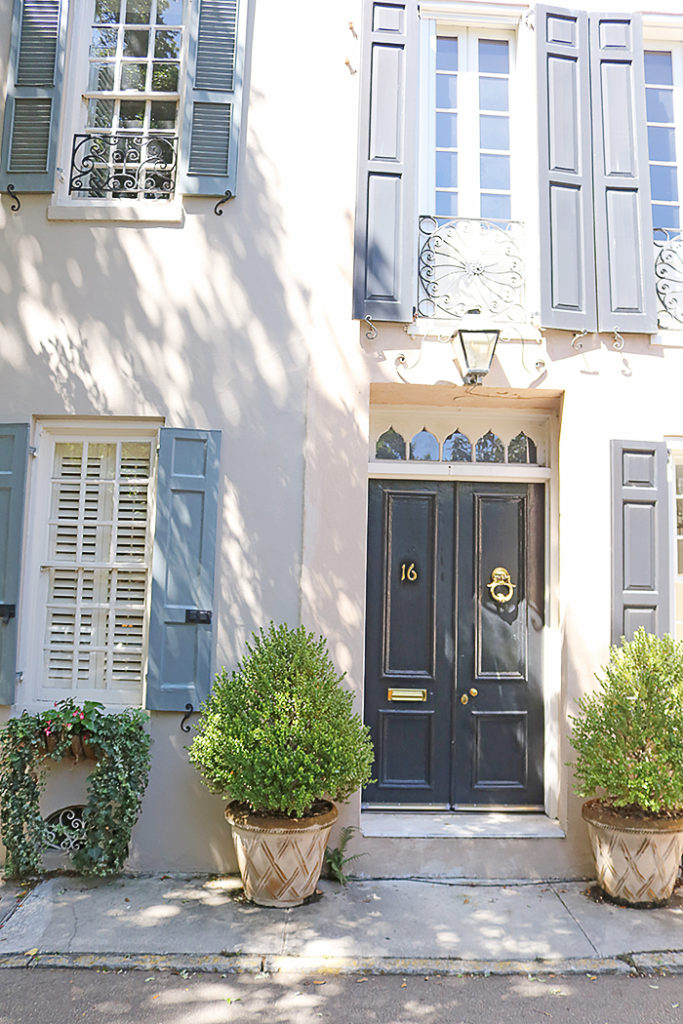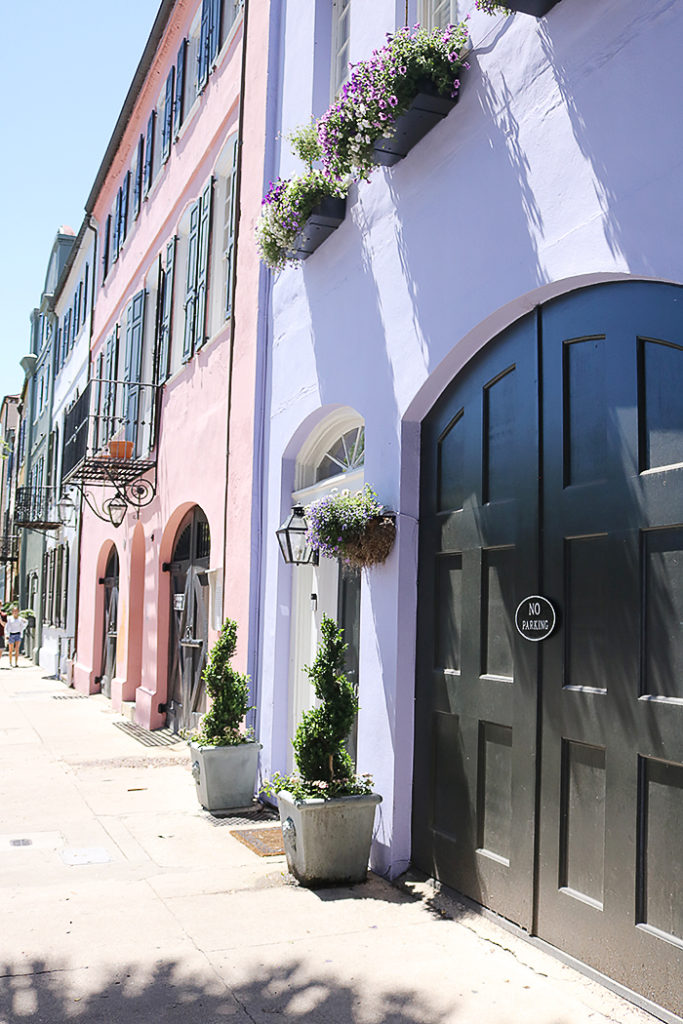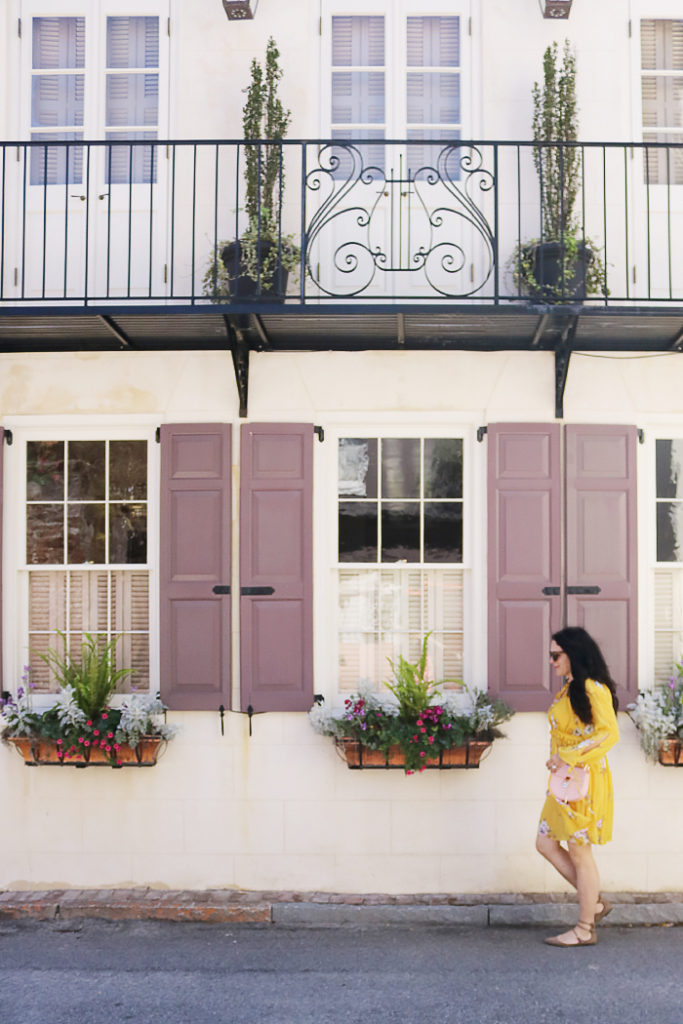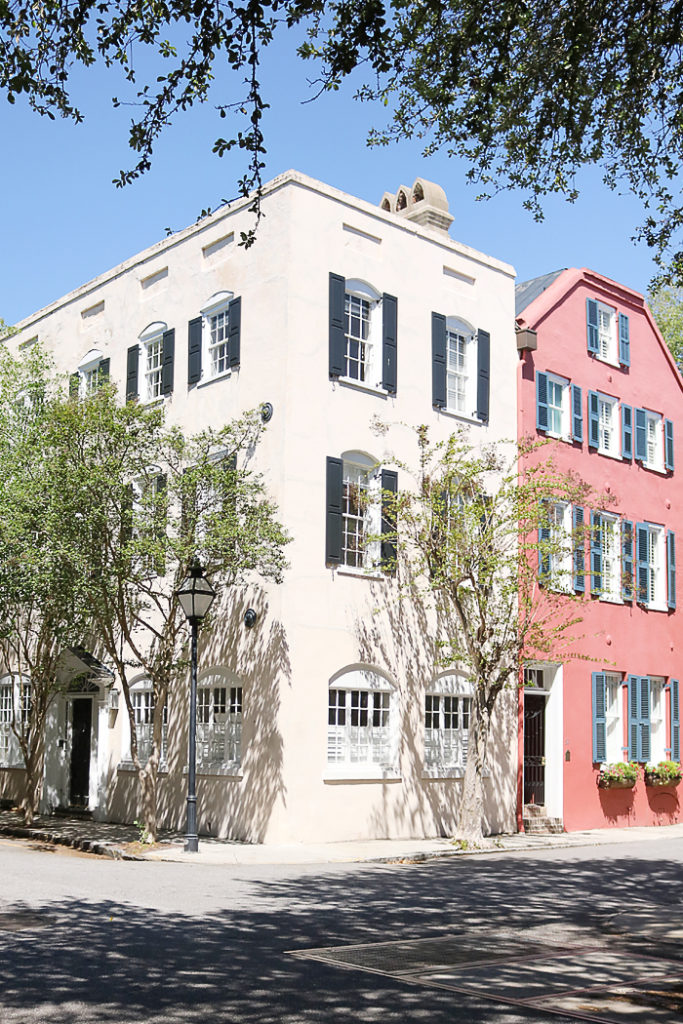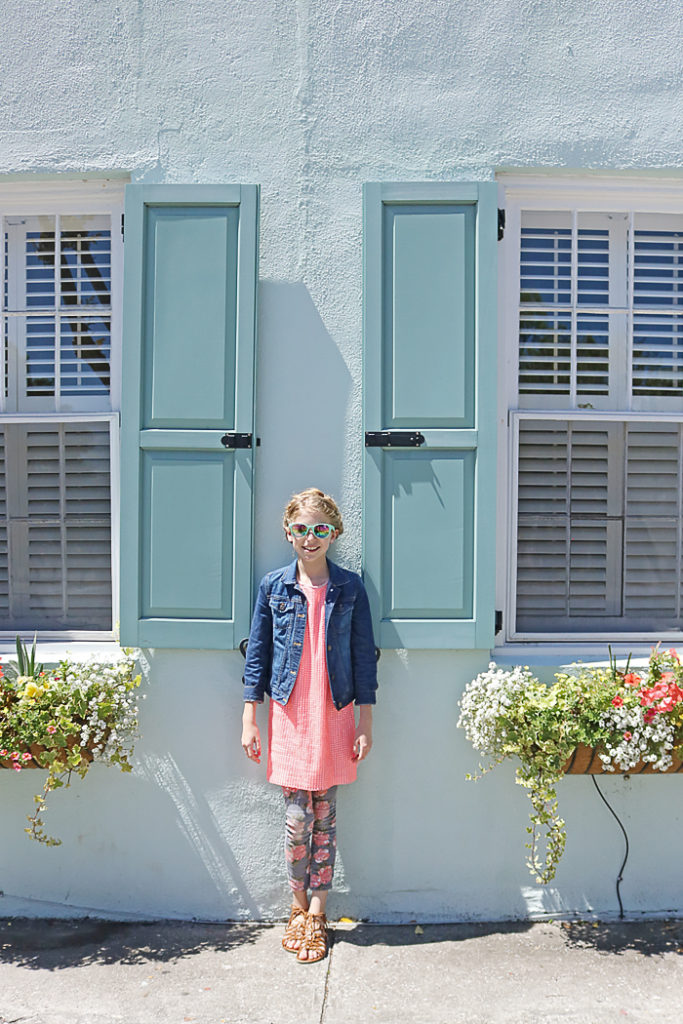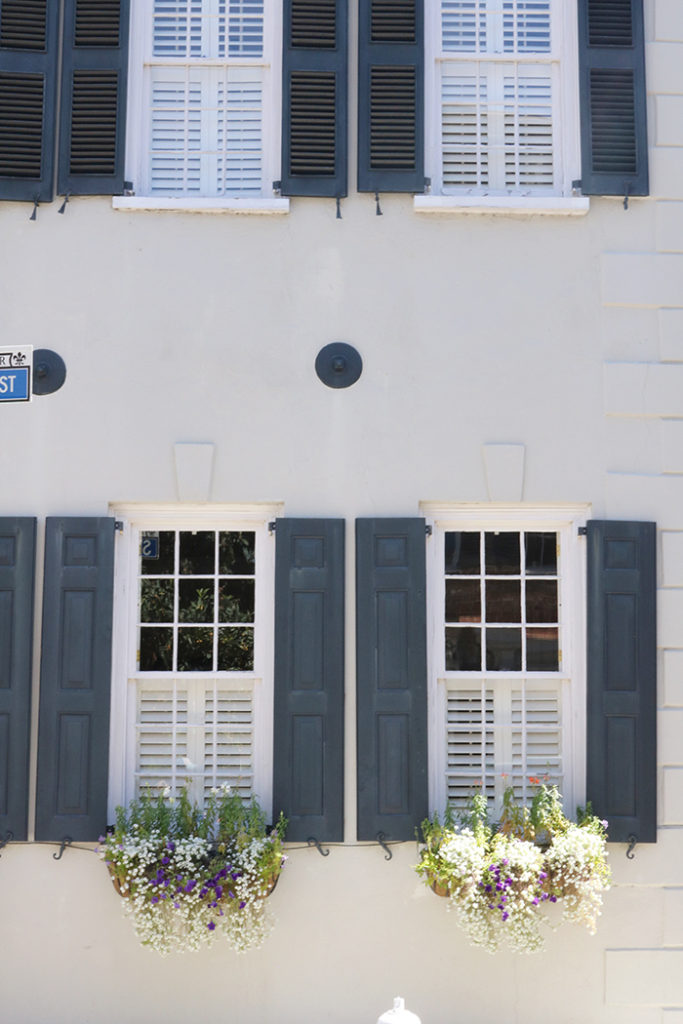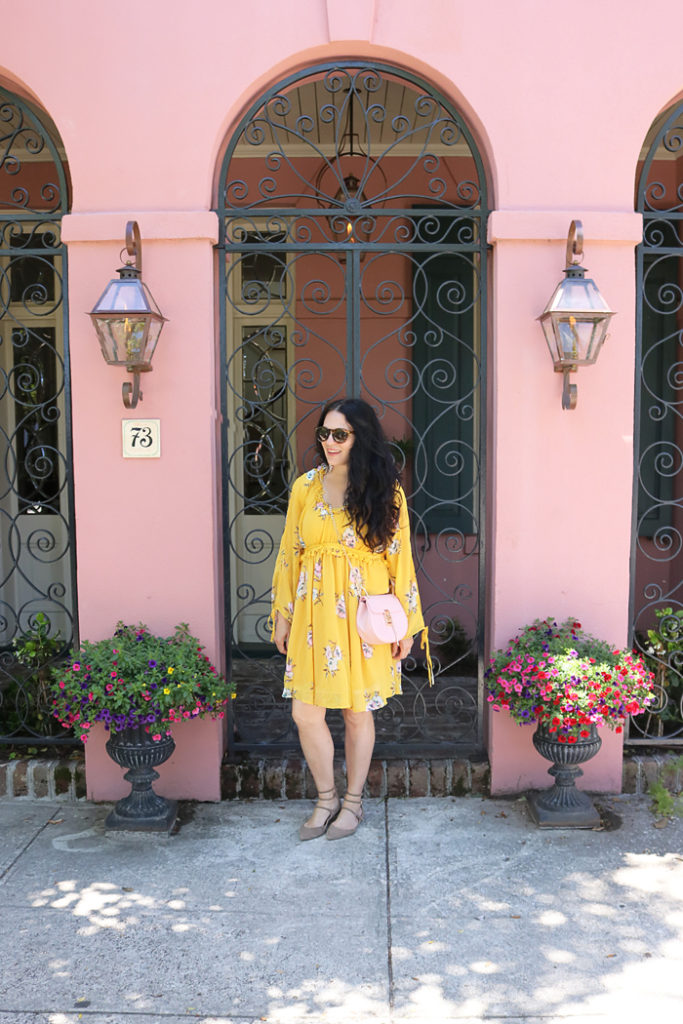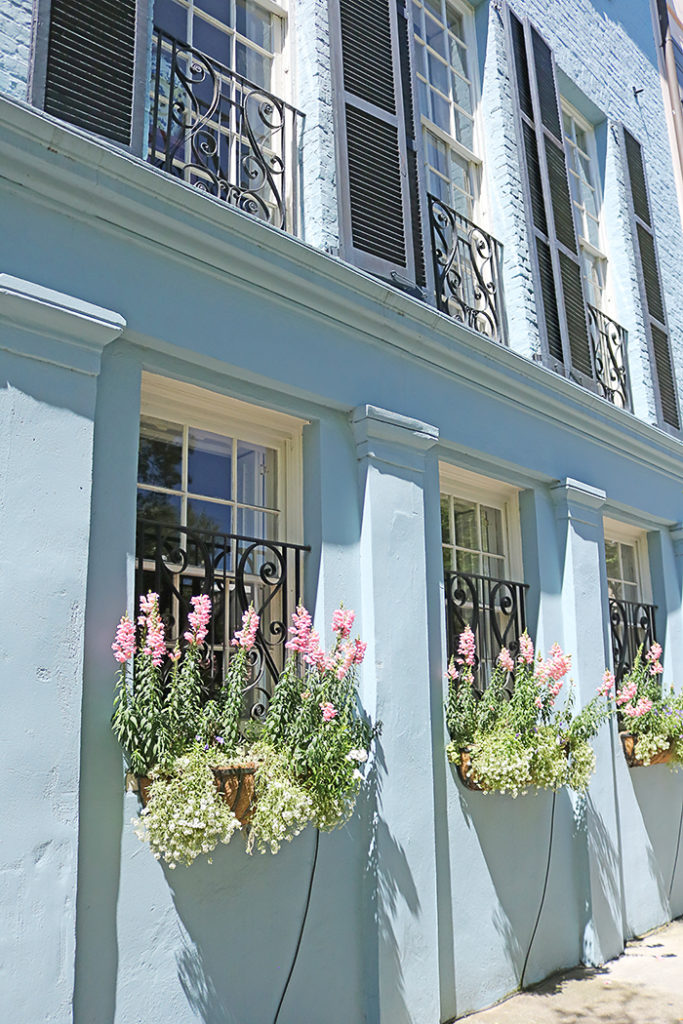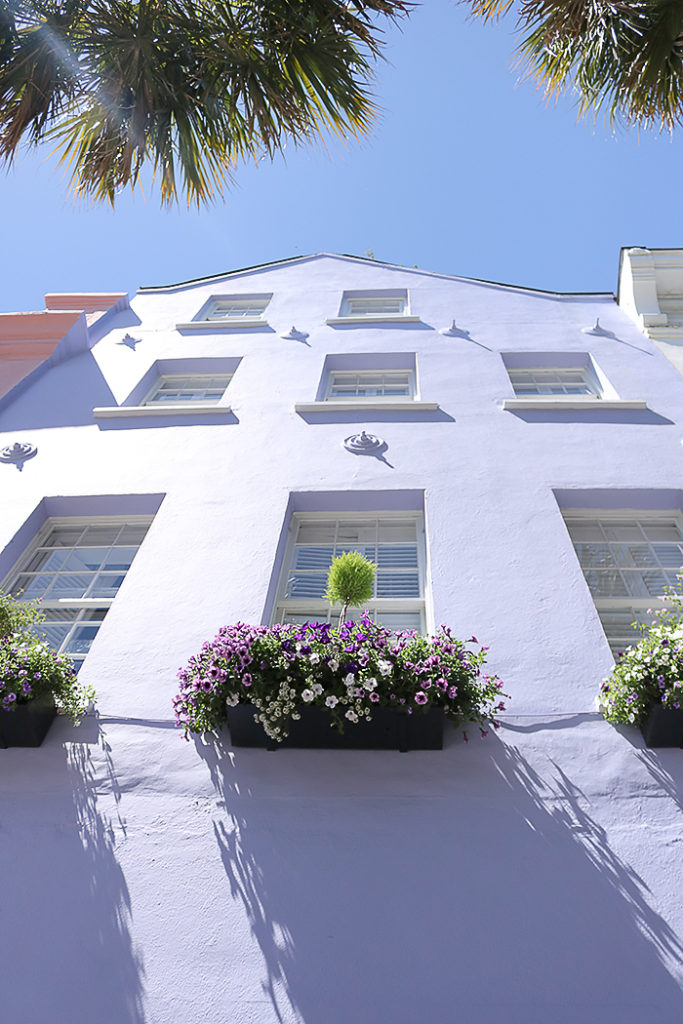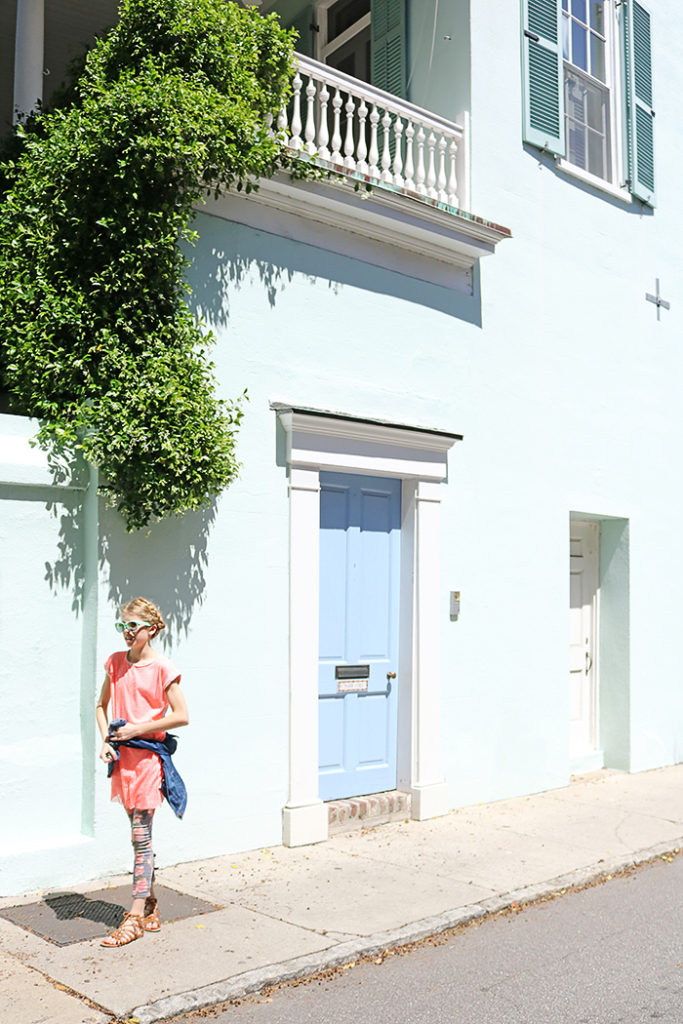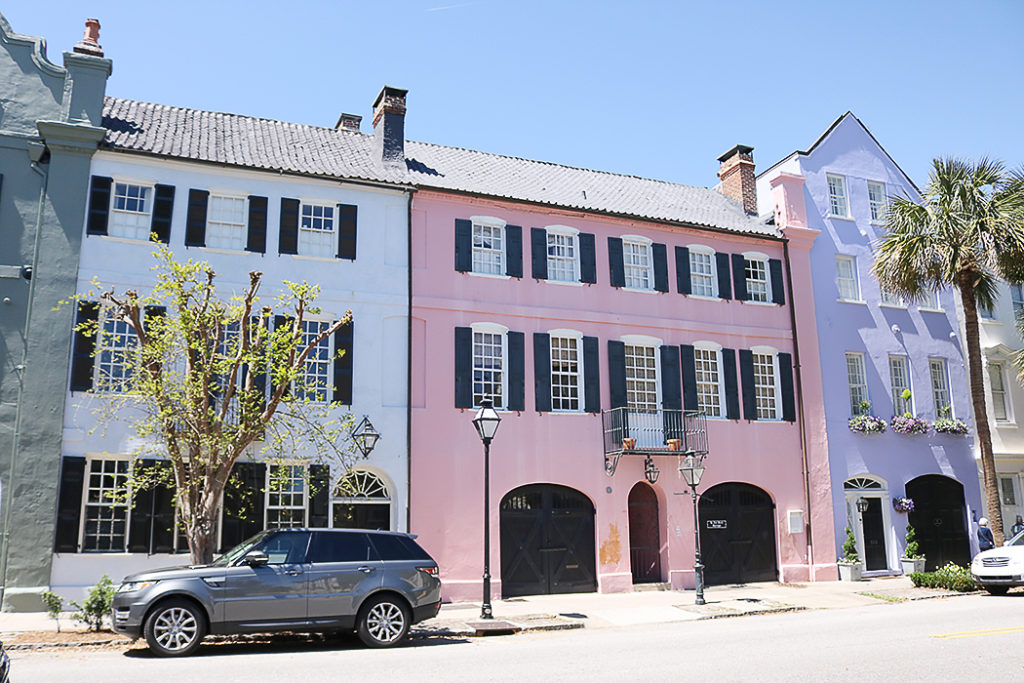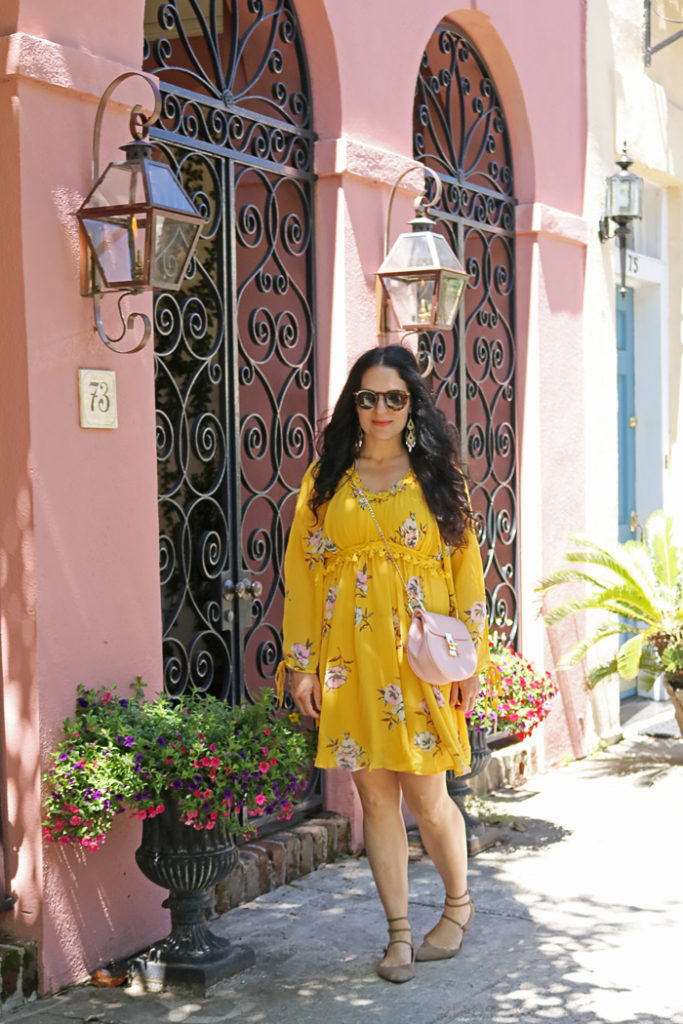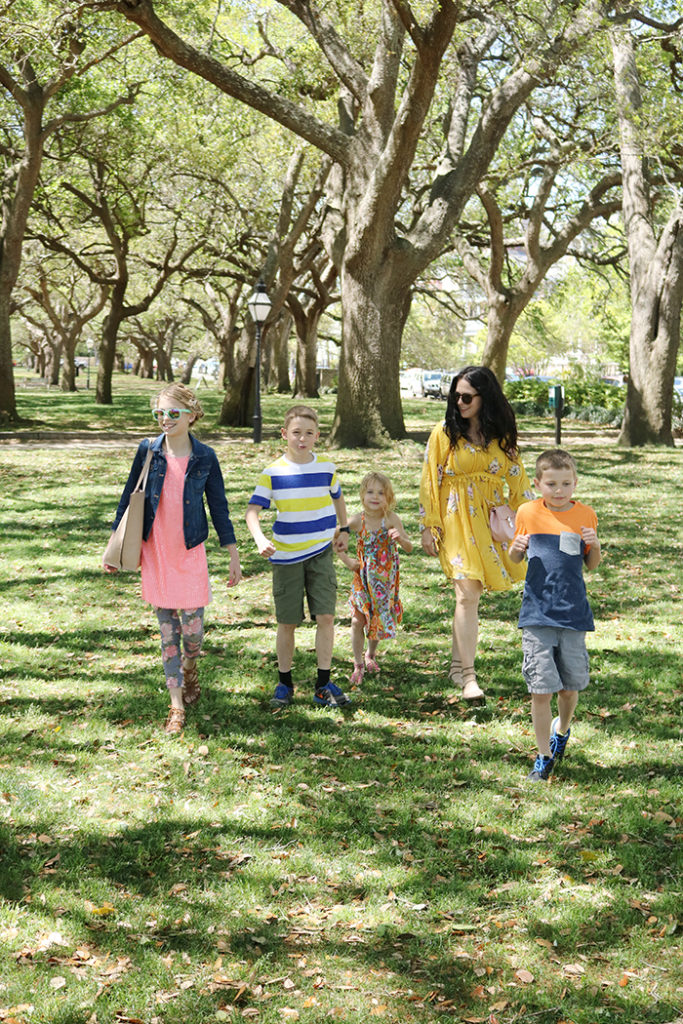 My yellow Spring Dress was so comfortable to wear and a great travel item.


ShopBop is having a HUGE sale right now that ends this weekend! 20% off $500 or less and then 25% off $500 or more. Here are a few of my favorite items.