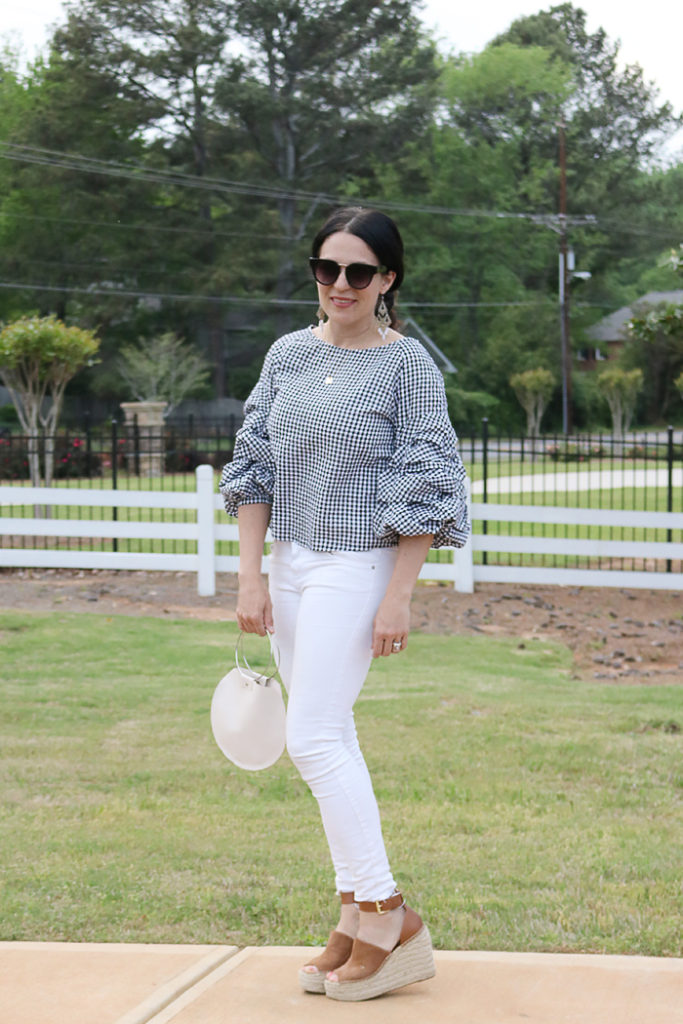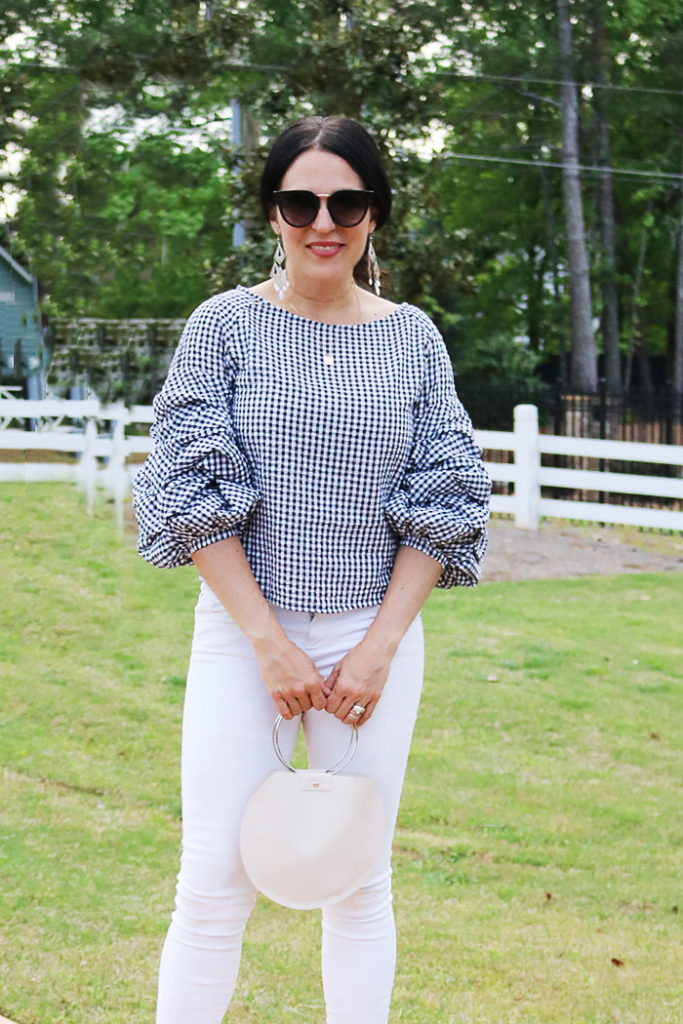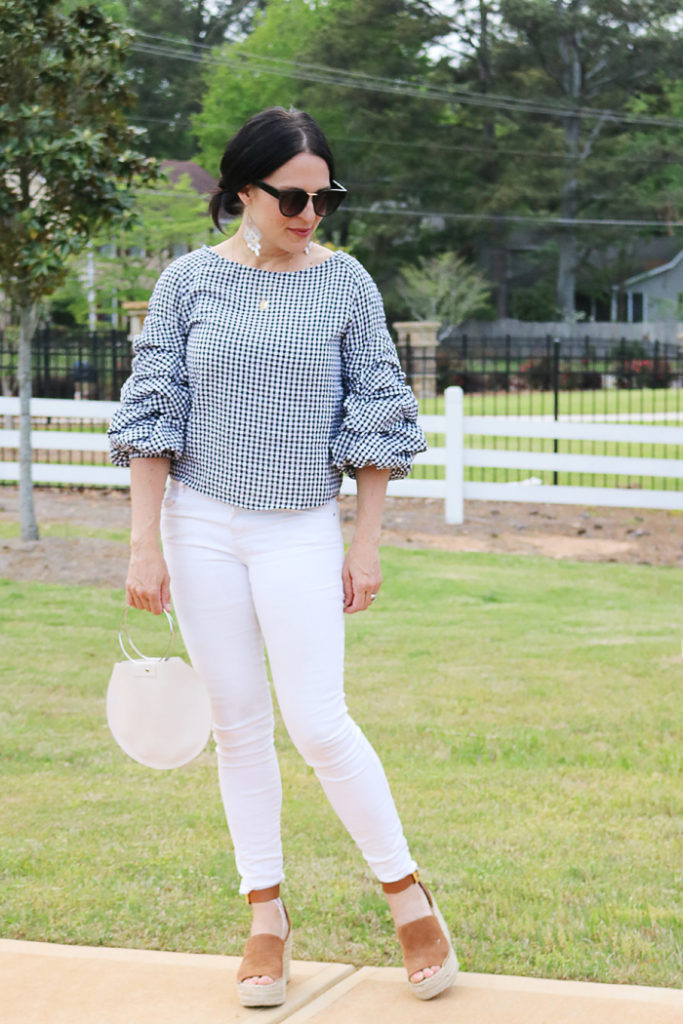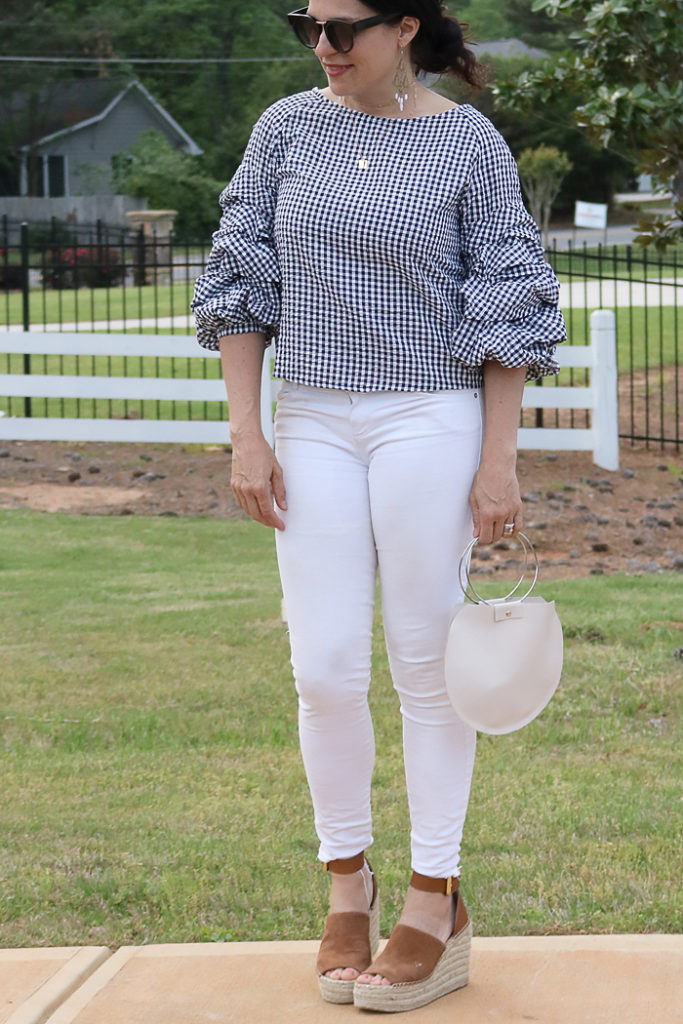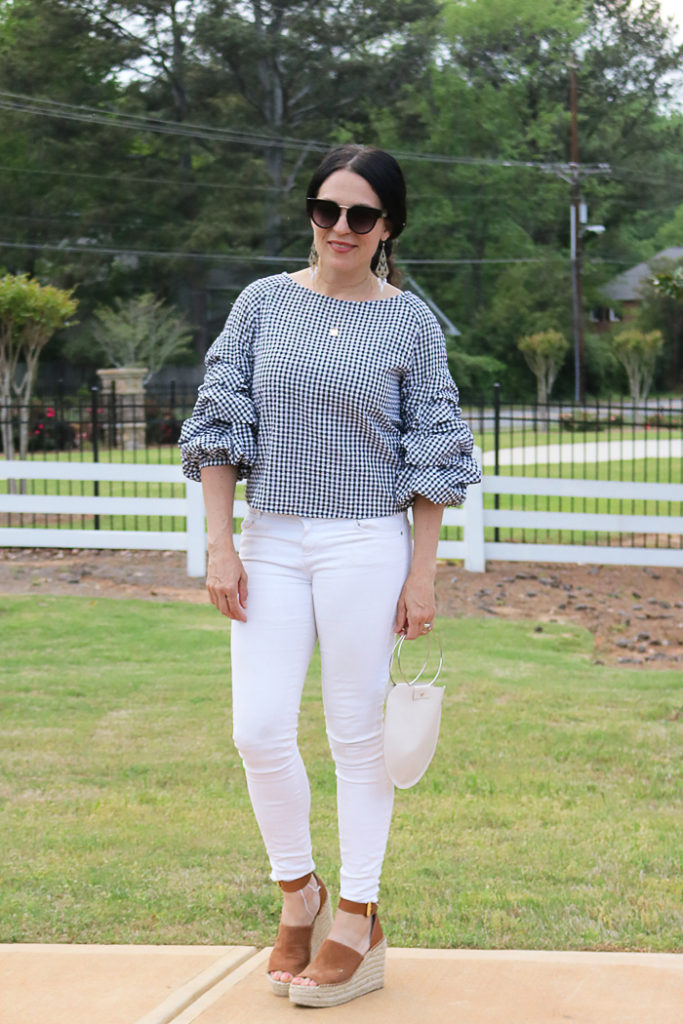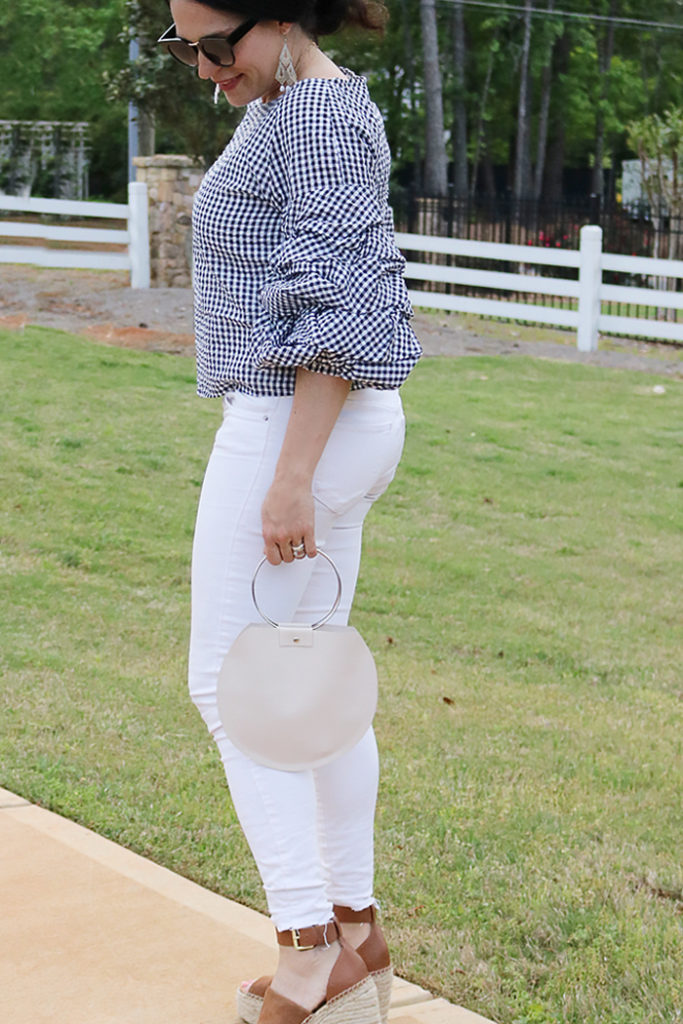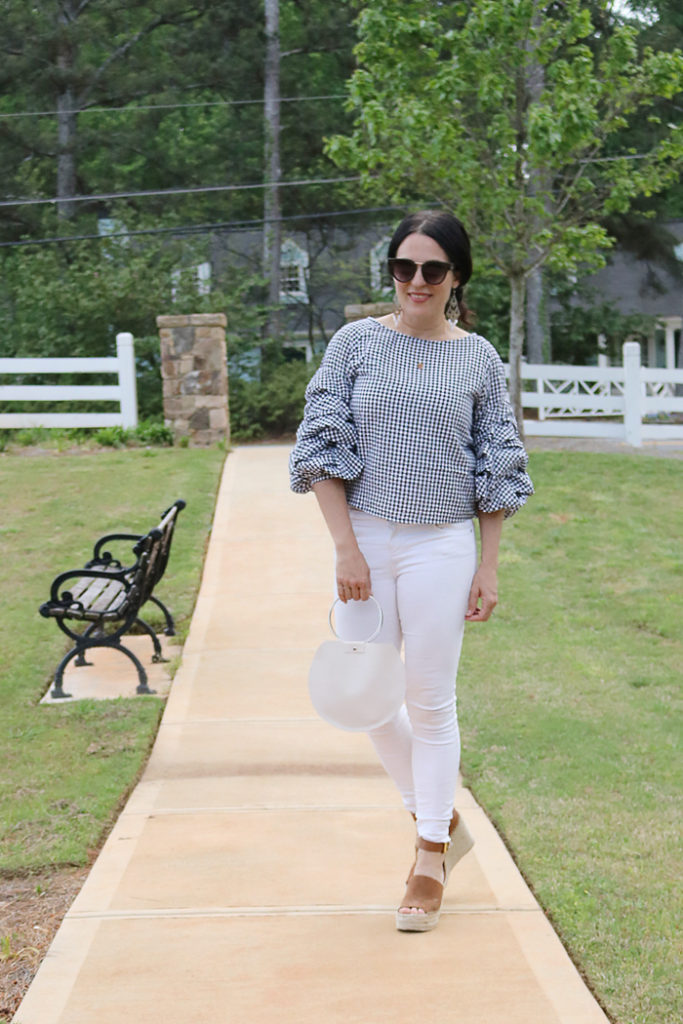 Ruffled top | Shoes | Bag (DIY) | Earrings | Choker | Tag Necklace | Sunglasses
Ruffled Sleeve Tops Under $100
Oh the sleeve drama!  I'm sure you've noticed that the style trend this spring and summer are ruffled sleeve tops and dresses.  I love the playful style of the ruffled sleeves.  Gathered at just the right spot and then some loose and others with more structure.  This gingham billow sleeve top from Shein is my kind of style.  The sleeves are a little more billowed but gathered front and back with a box top.  You can dress it up or down.  I went a size larger as I have found Shein to run small. I wore the ruffled sleeve top out on a date and it was perfect and comfortable.   I'm listed below some of my other favorite Ruffled Sleeve tops under $100 .  There are so many options to choose from.
Ruffled Sleeve Tops Under $100 from Shein


Here are some other Ruffled Sleeve Tops Under $100 from other retailers.
Thank you Shein for sponsoring this post!