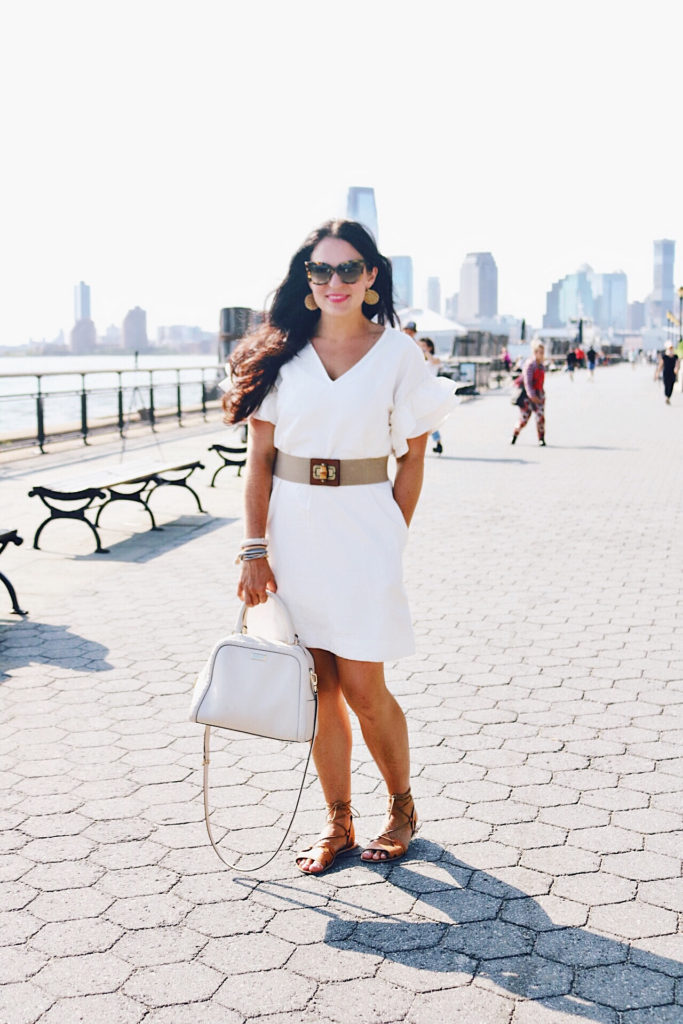 Playing Tourist in New York City
I just got back from a long weekend in New York City and Connecticut meeting up with family and seeing old friends. Hitting up all the tourist stops with family is like playing tourist in New York City. Unless you've been following along with a while, many people don't know that I used to live in Connecticut and use to work in Manhattan. Whenever I feel like a tourist in a new city or country, I reminds me of the time when I went to Costa Rica. There was so much to see and I was amazed by everything. If you ever plan to visit this country, I would recommend that you check out the best excursions in Guanacaste by Buena Vista Del Rincon before you get there. This way, you'll at least have an idea of what you want to see. You won't regret it. No matter where you go, you're going to feel like a tourist, even if it is the next city from you. For me, feeling like a tourist was back in the day before children. So I have a lot of great memories of New York City and the life back then. It's always fun playing tourist in New York City with family. This trip was especially fun because I got to see family and then I would take the train up to Connecticut and spent some time with dear friends. My friend got the Moovit times on her phone, so public transport was really easy around the city. It was a great trip. The best of both worlds. Also, New York City during the summer time is just so perfect! If you're looking for a place to stay while you visit this beautiful city, try some place like the Crowne Plaza hotel near Times Square and experience the Big Apple in style.
Wore this white cotton dress with a wide belt when we explored lower manhattan | sandals | earrings | bag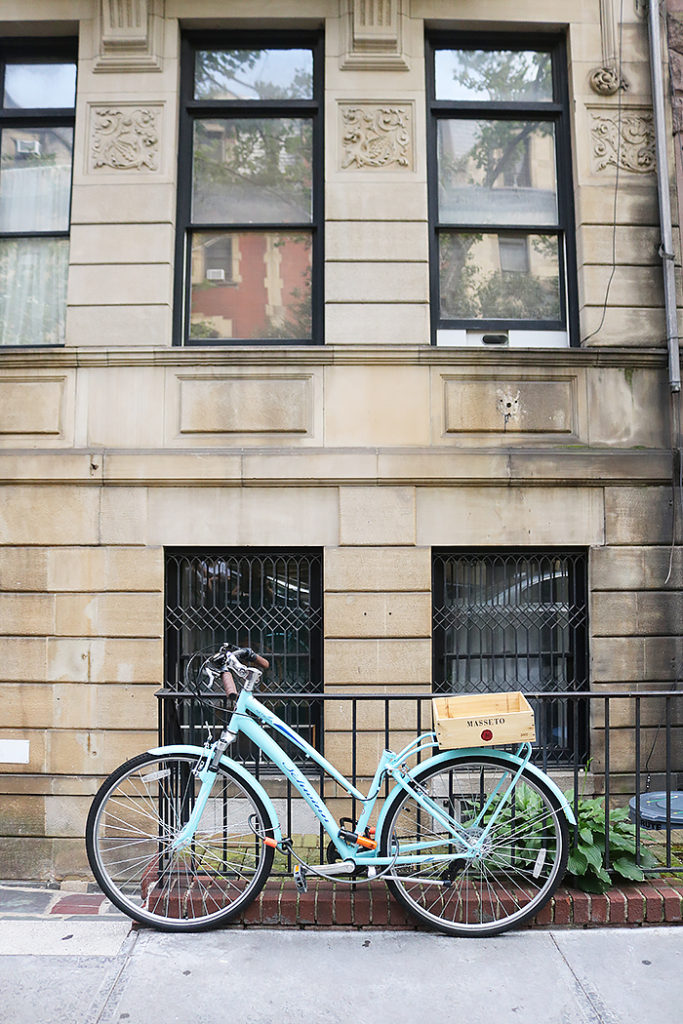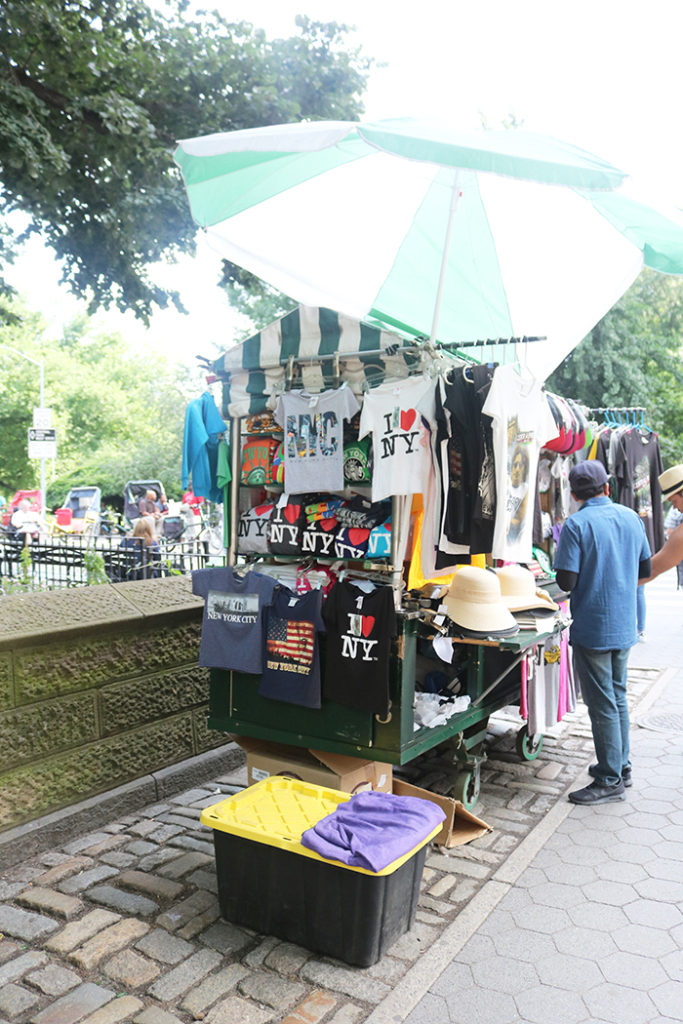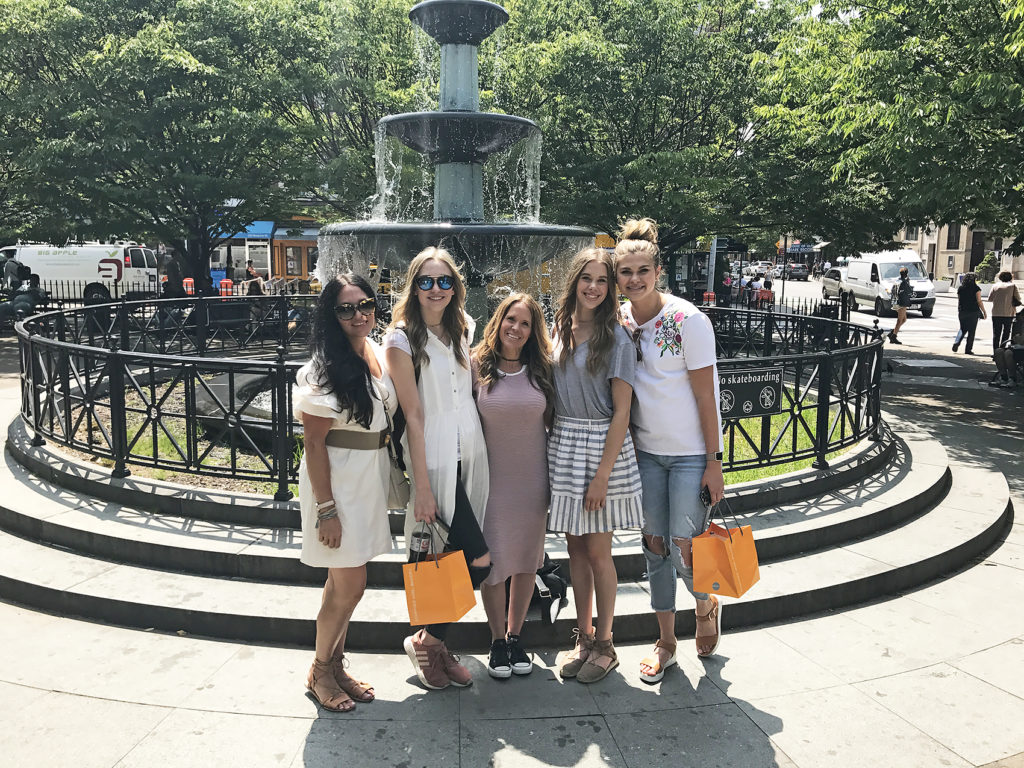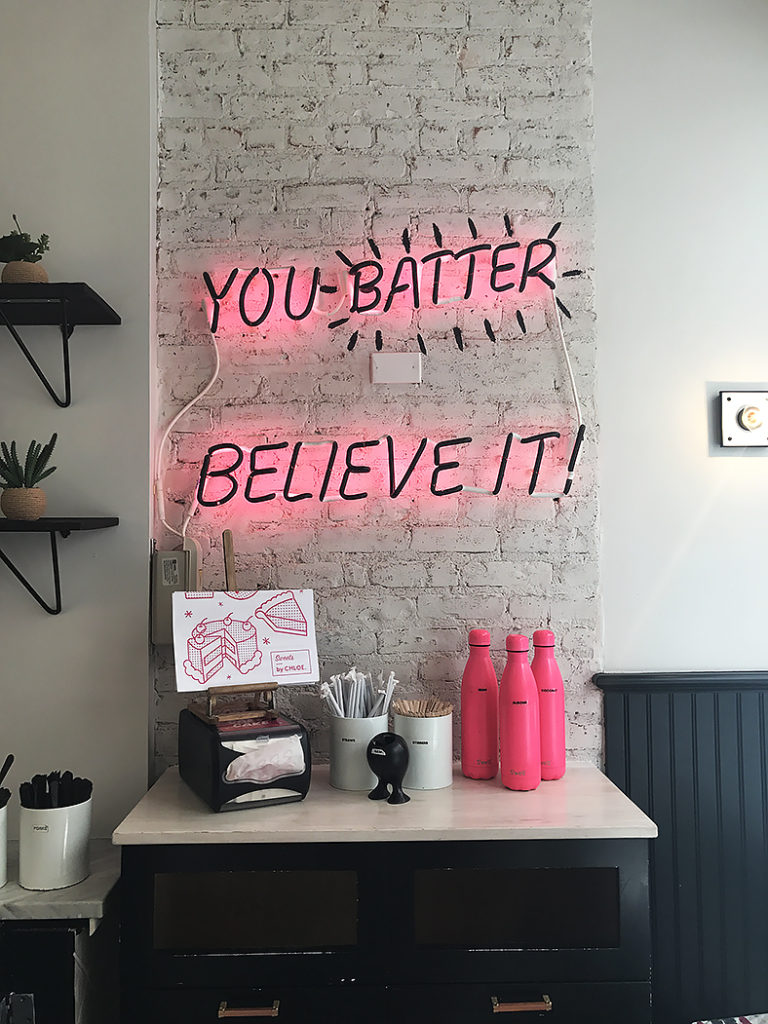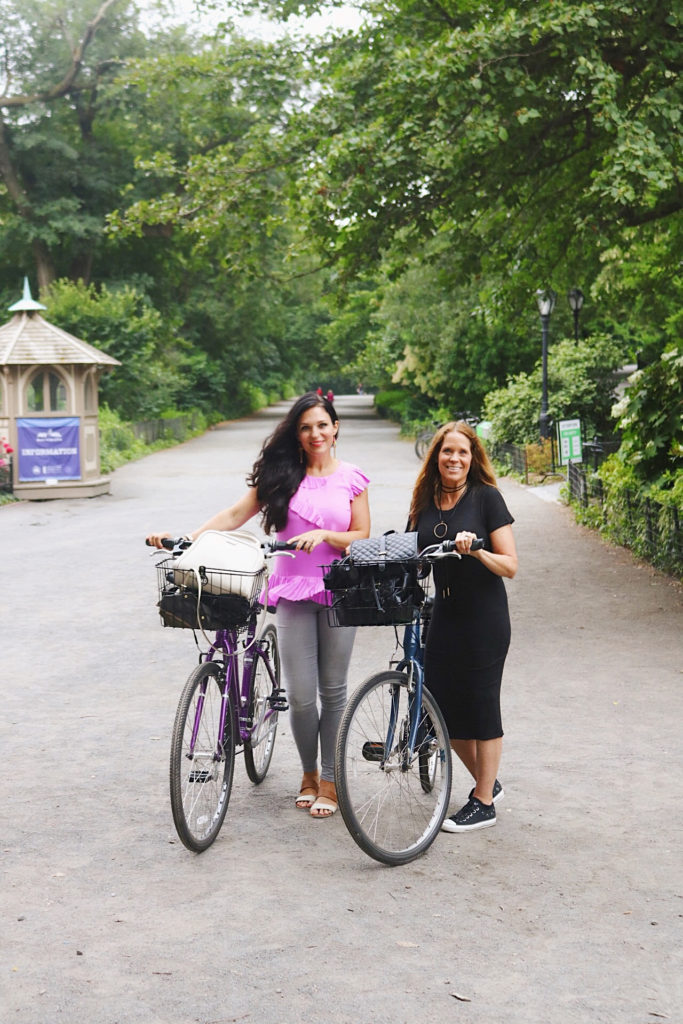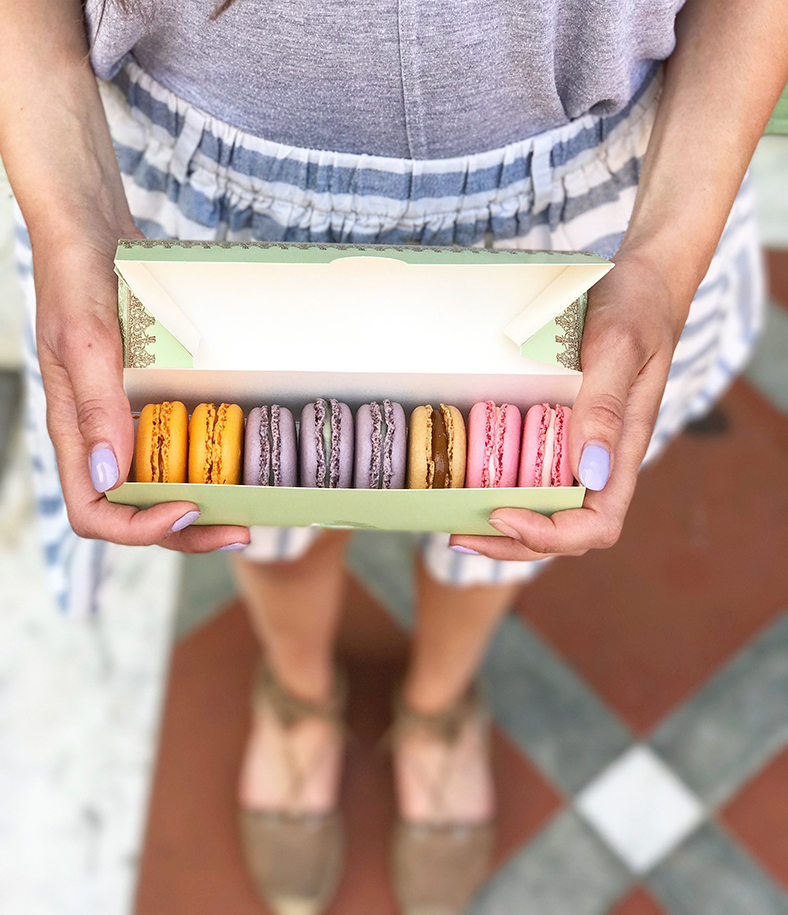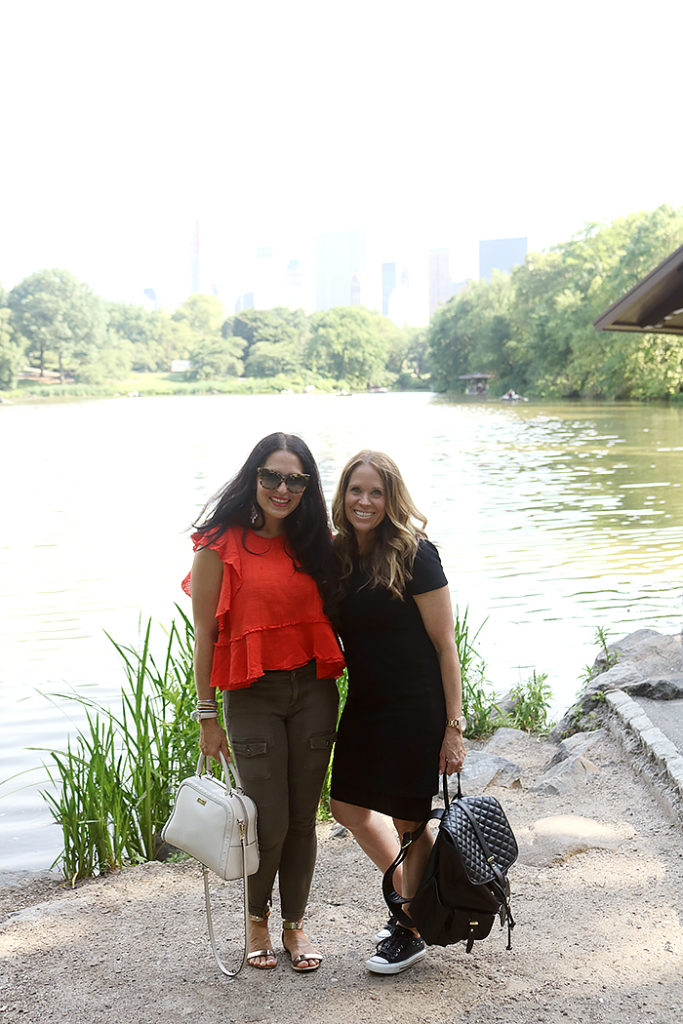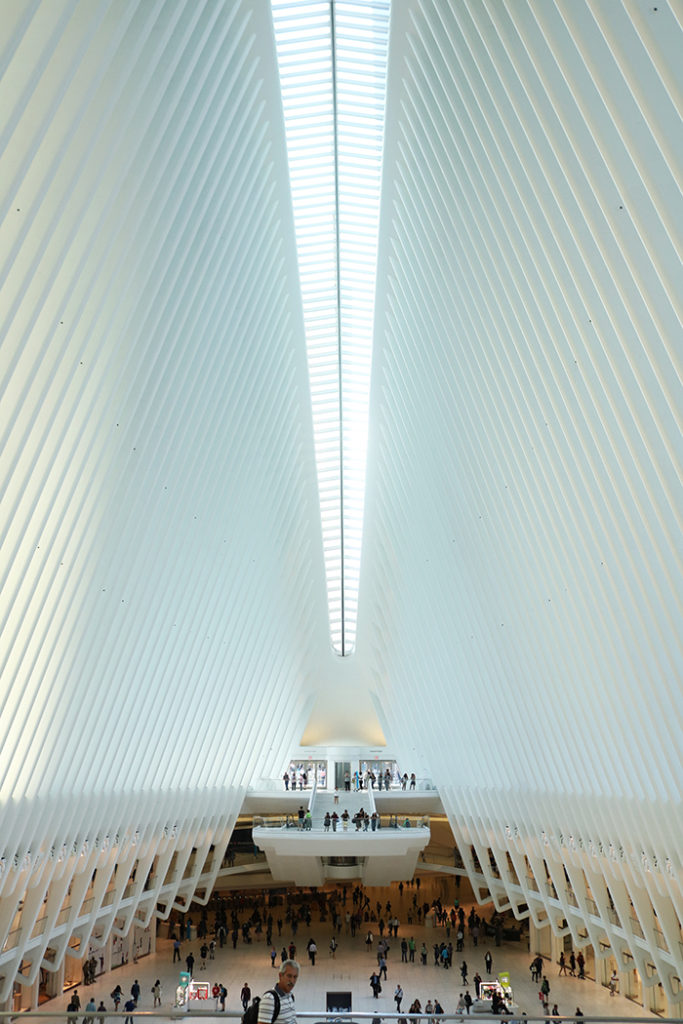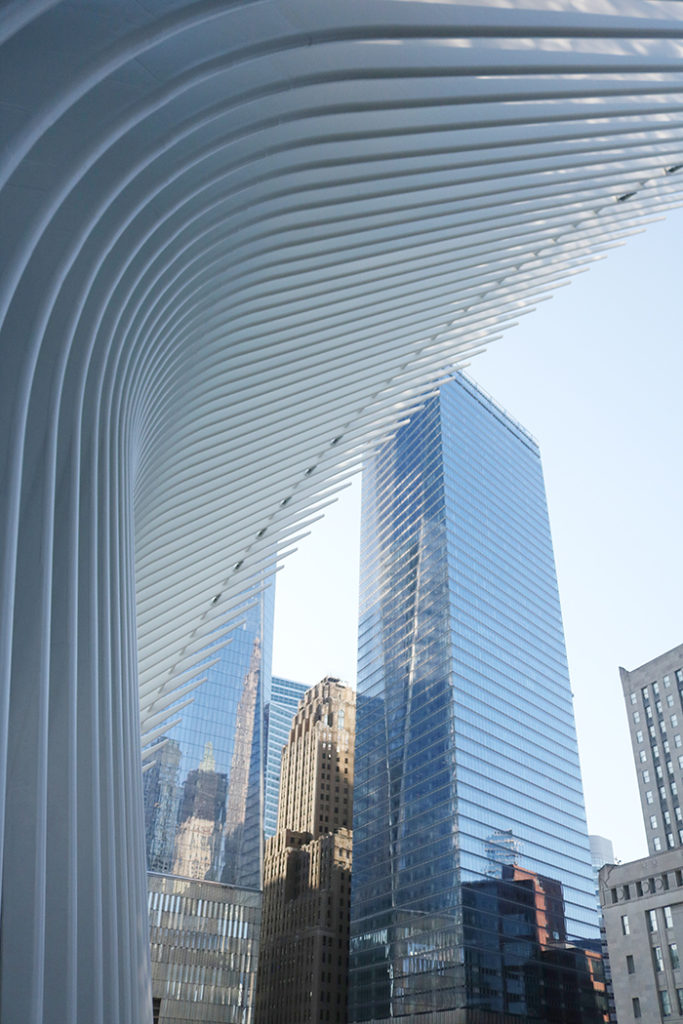 Freedom Towers in Lower Manhattan. Such a tender spirit there. First time visiting this sacred monument.
We spent one day in upper Manhattan and rented bikes to explore the area and also cover a lot of Central Park. Bike riding is the best to see all the best spot of Central Park. It was simply amazing. You even forget how big it is when you are cycling around as you are just completely mesmerized by your surroundings. That is one thing that I would love if we ever moved here, living near all of these stunning upper west side parks. There would be so much for you to see and do, but at least you would have all the time in the world to see it. The surprises didn't stop at the bike ride around Central Park though.With all the riding, we also felt justified to stuff our face with yummy desserts! To many to count. But we hit up Laduree, Dominique Ansel Bakery and Levain Bakery. We hit a day were the weather was perfect. Not too hot and not too cold.
I wore these comfy jeggings with this pink blouse and slides for our biking day.
The red ruffle shirt was another day spent at Central Park.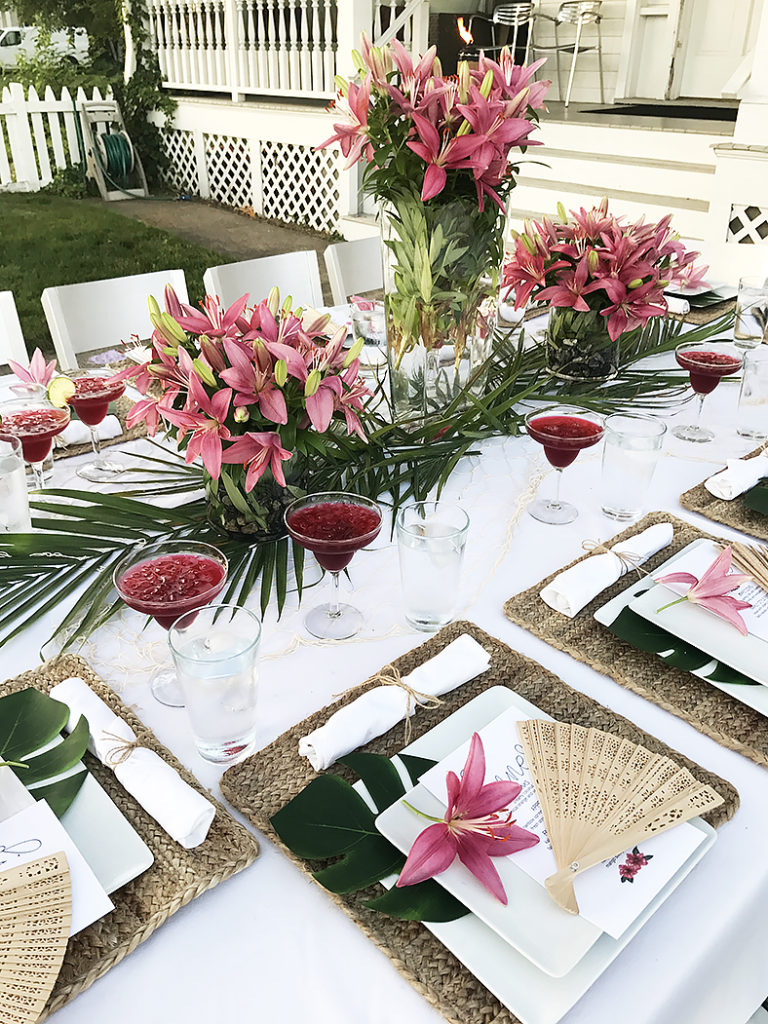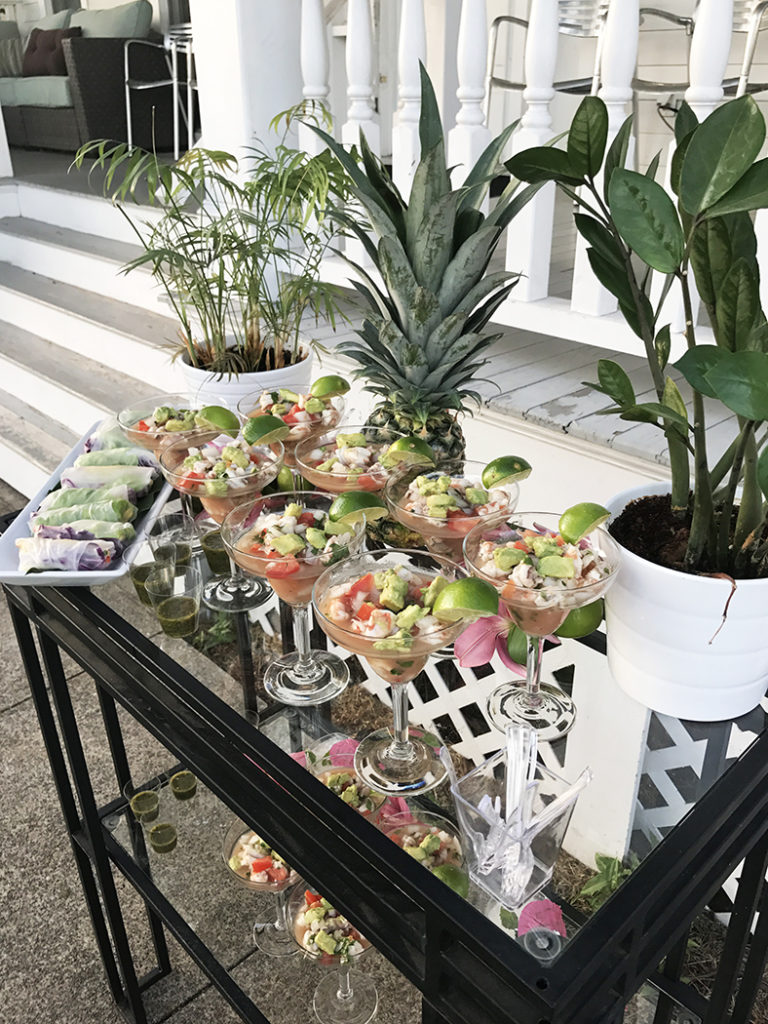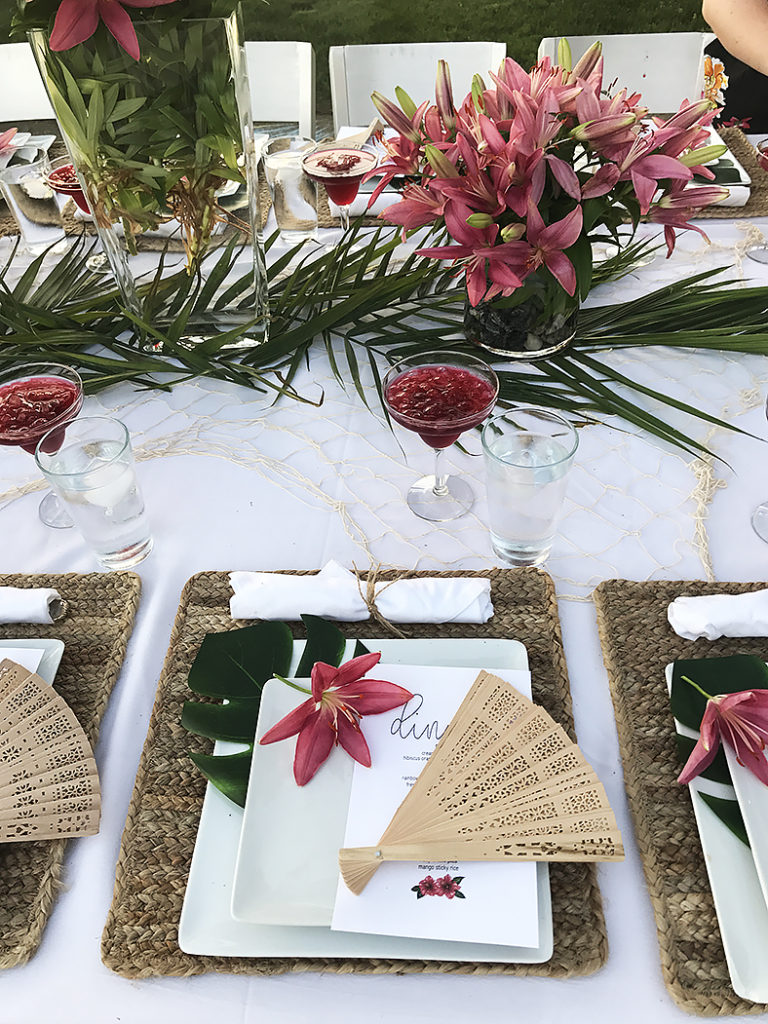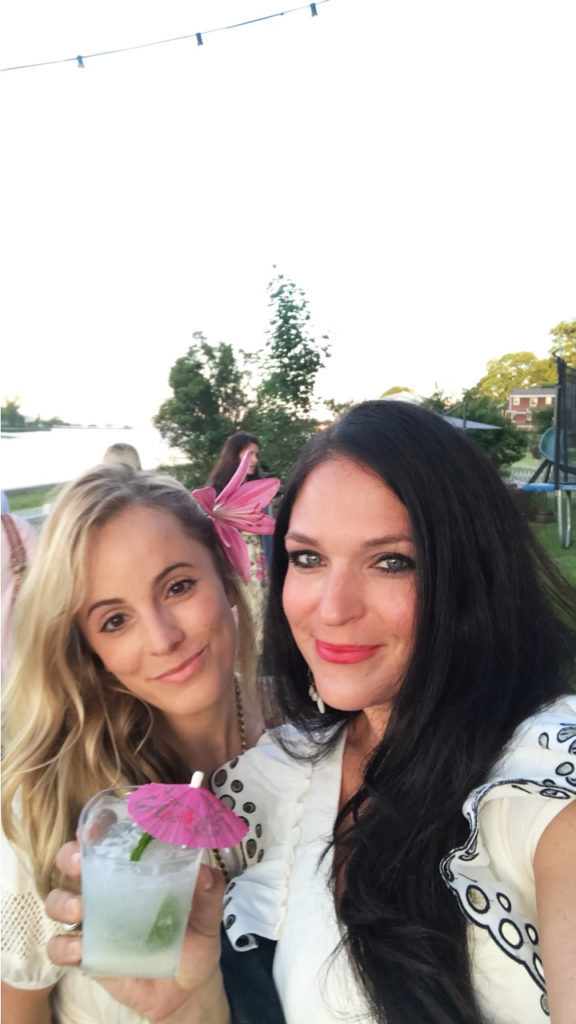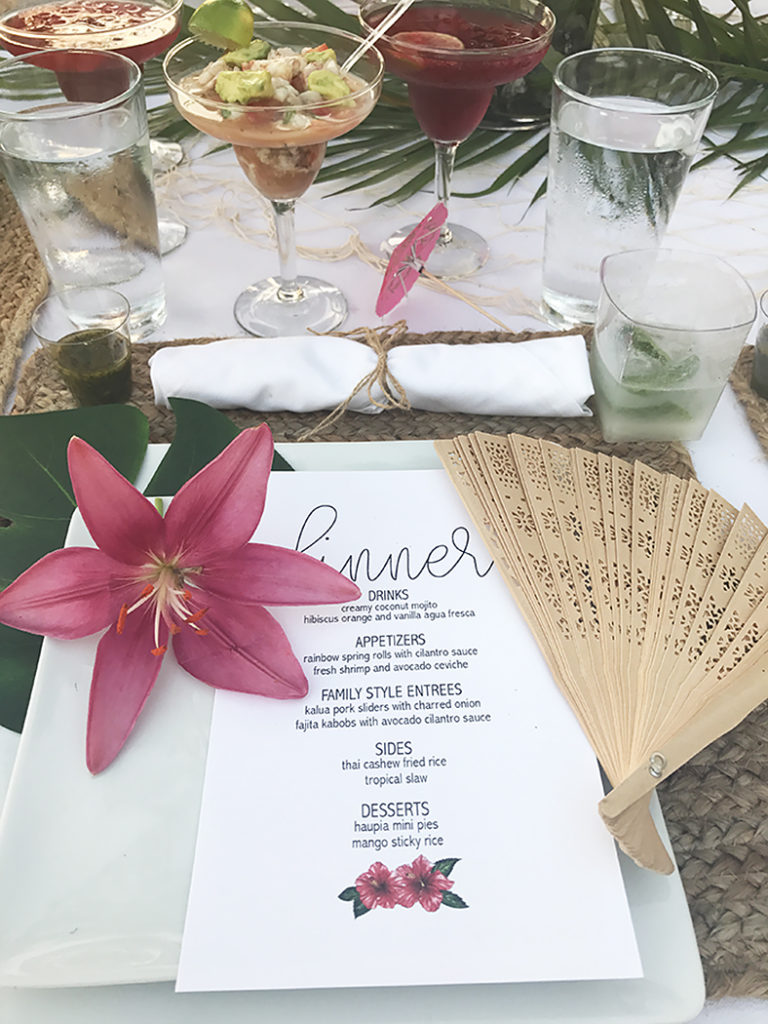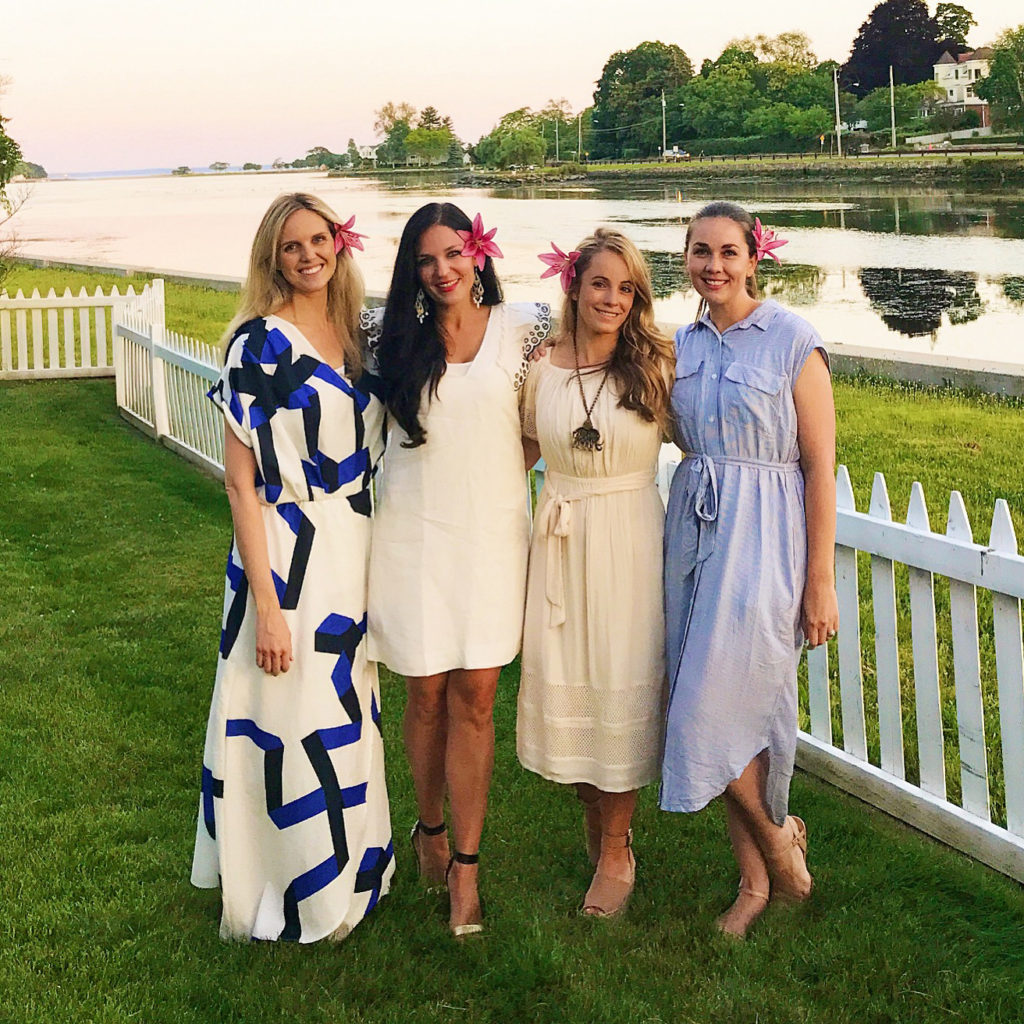 Can't beat an evening in Connecticut especially when you are surrounded by girlfriends who are close like sisters. Attended a beautiful dinner at my friend Tiffany's charming home on the Long Island Sound with a tropical theme. How beautiful is this dinner? And how gorgeous are my friends? Loved getting all dressed up for the event.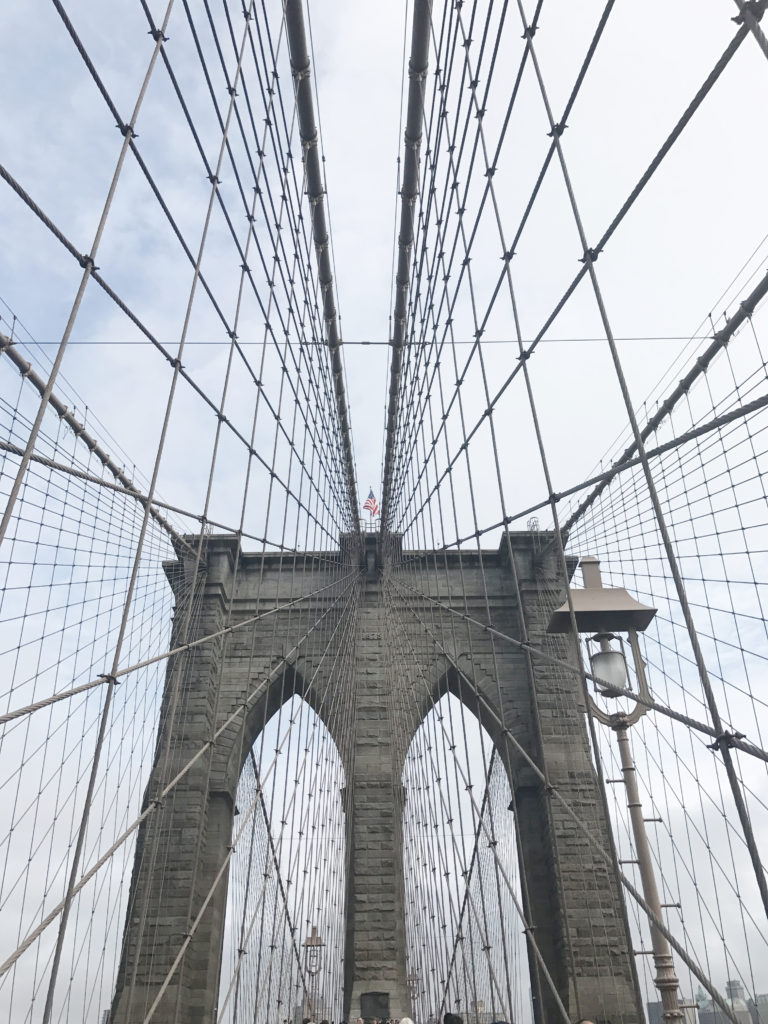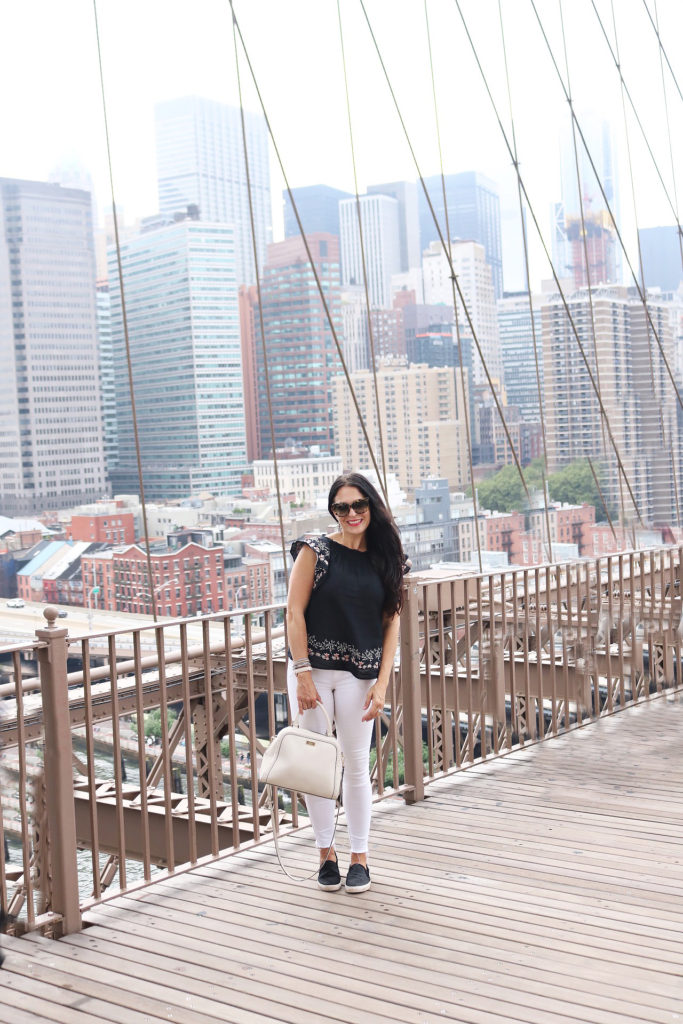 Got to always hit up Brooklyn Bridge when you are playing tourist in New York City. This is the best place to get a good view of lower Manhattan!
Wearing Copper Theory ruffle blouse and white jeans (white is not recommendable in NYC! ;)) | Sneakers | sunglasses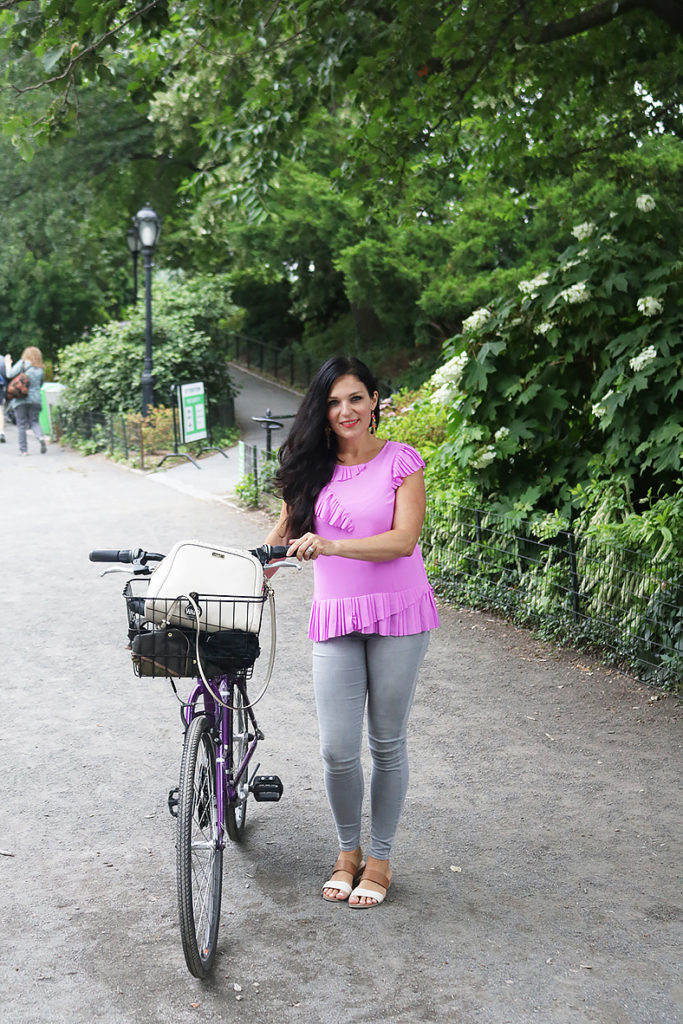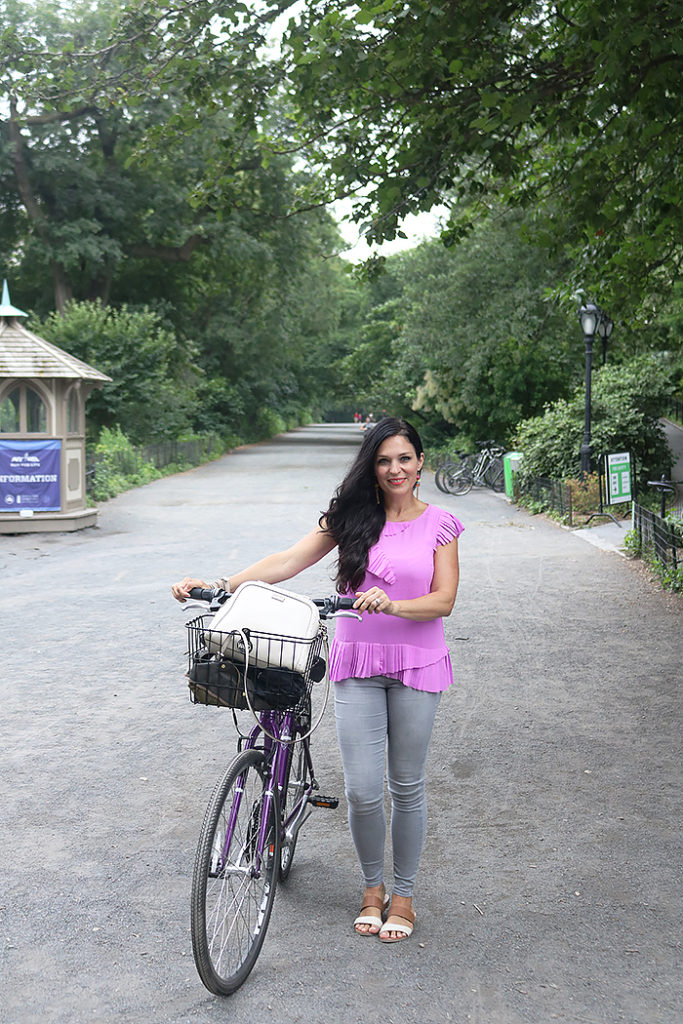 Where is your favorite spots to visit in New York City? I listed a few of my favorite in this New York City Guide post.
Here are a few favorite pieces to take a long with your travel to New York City: