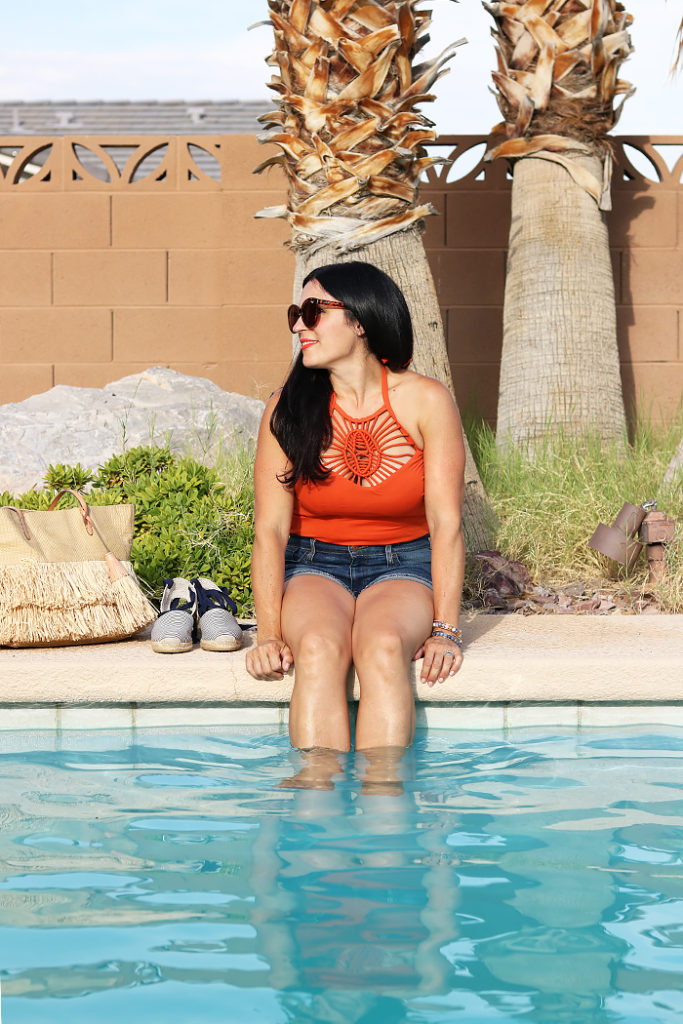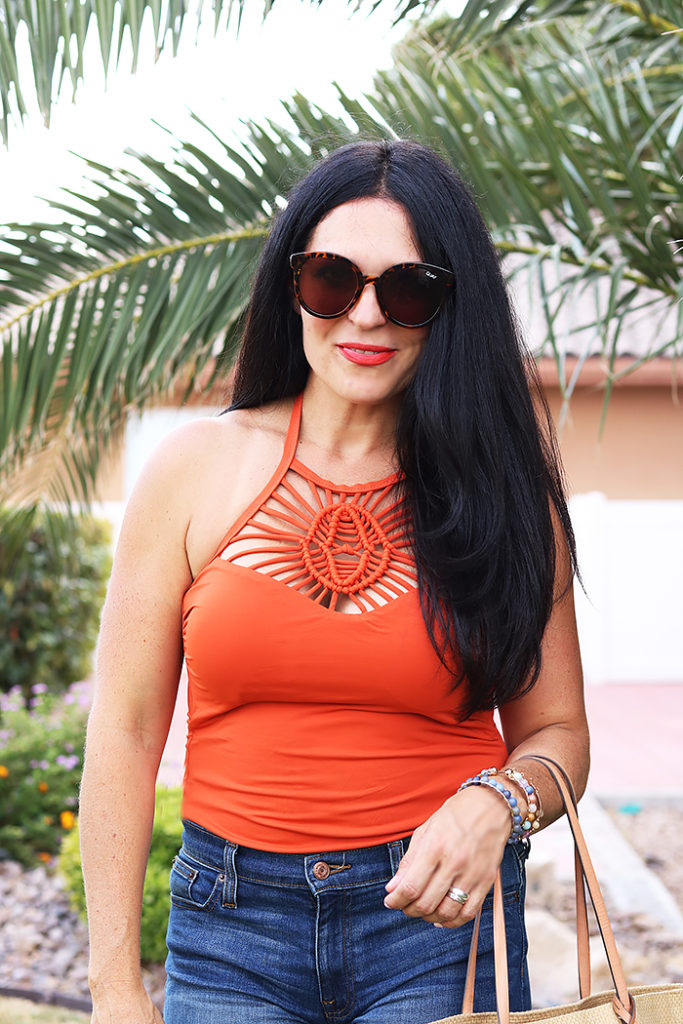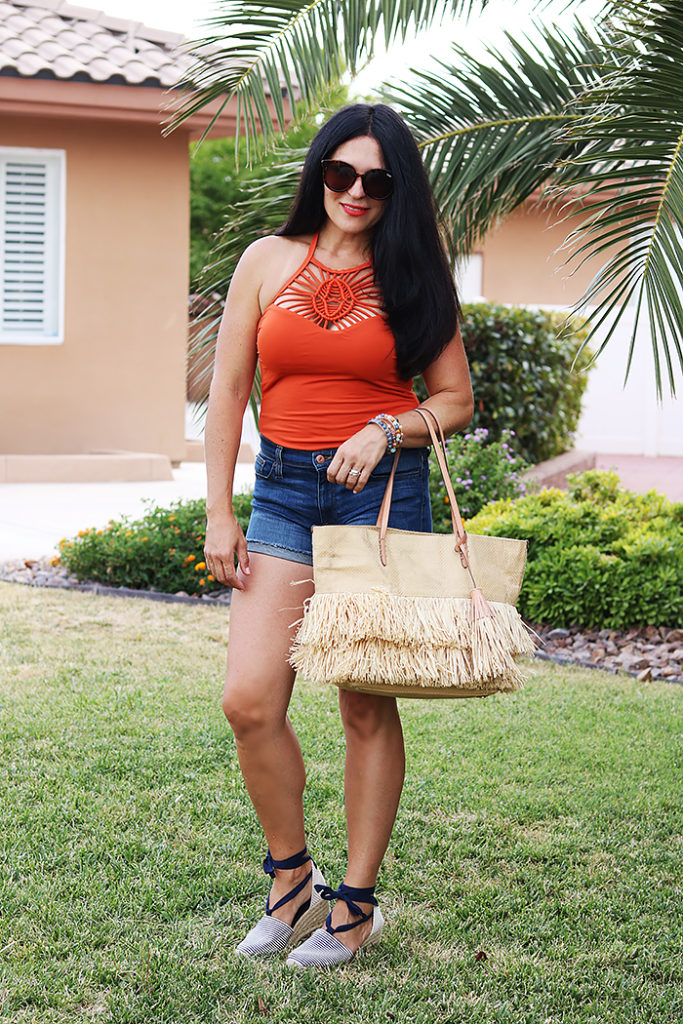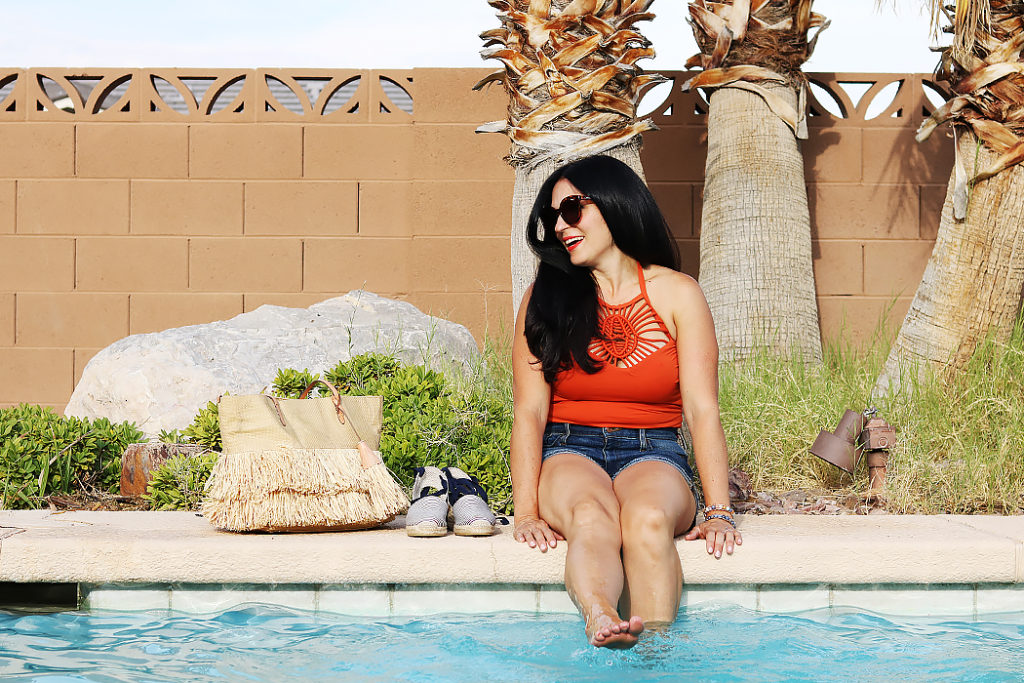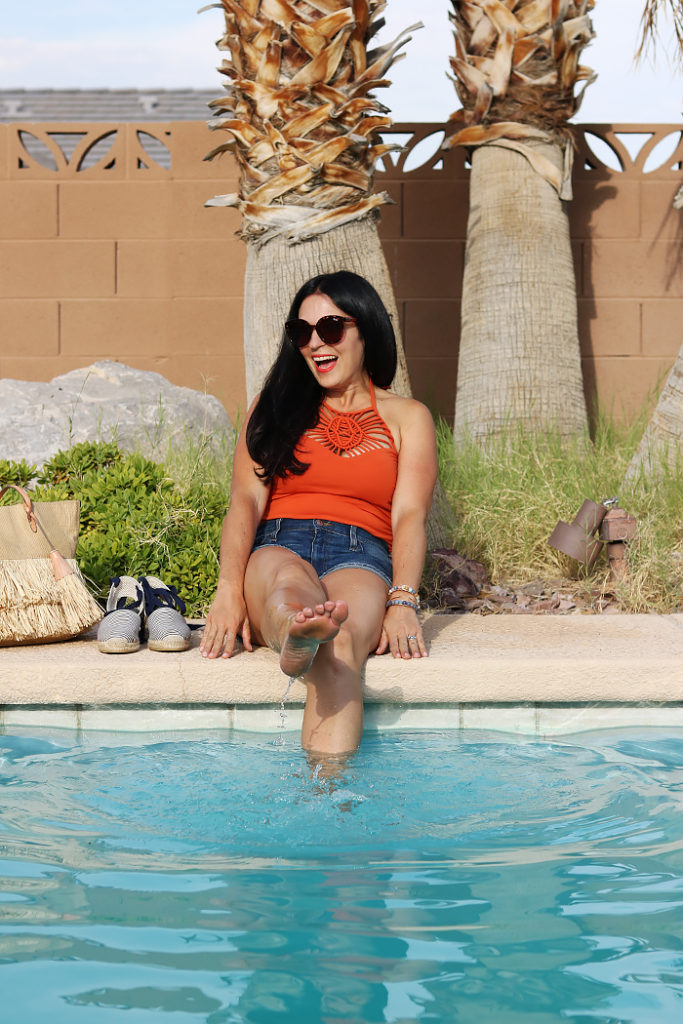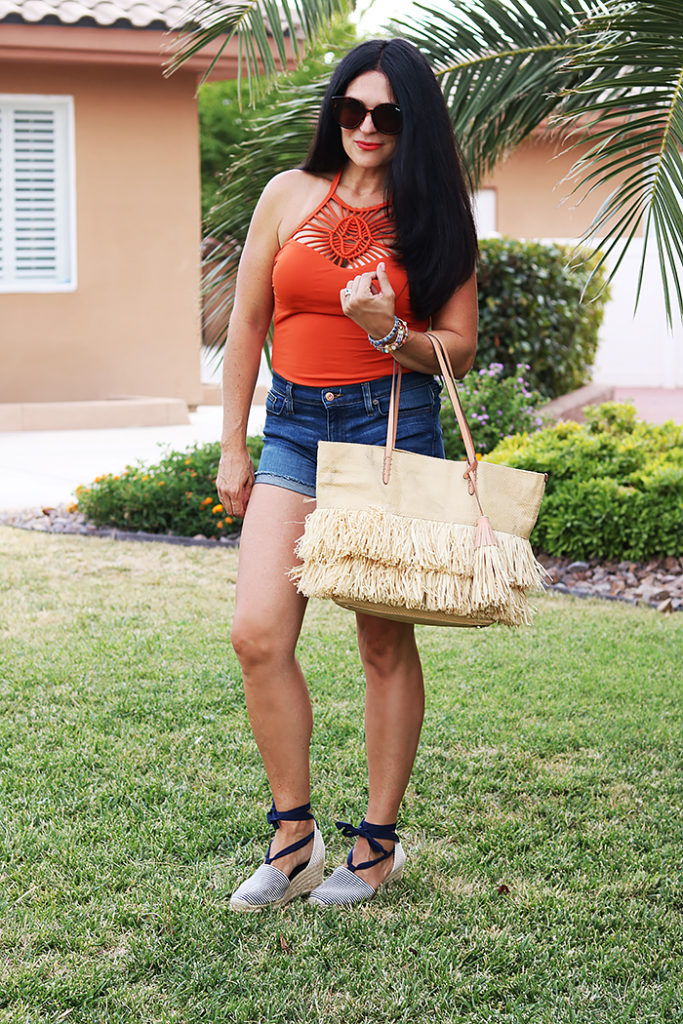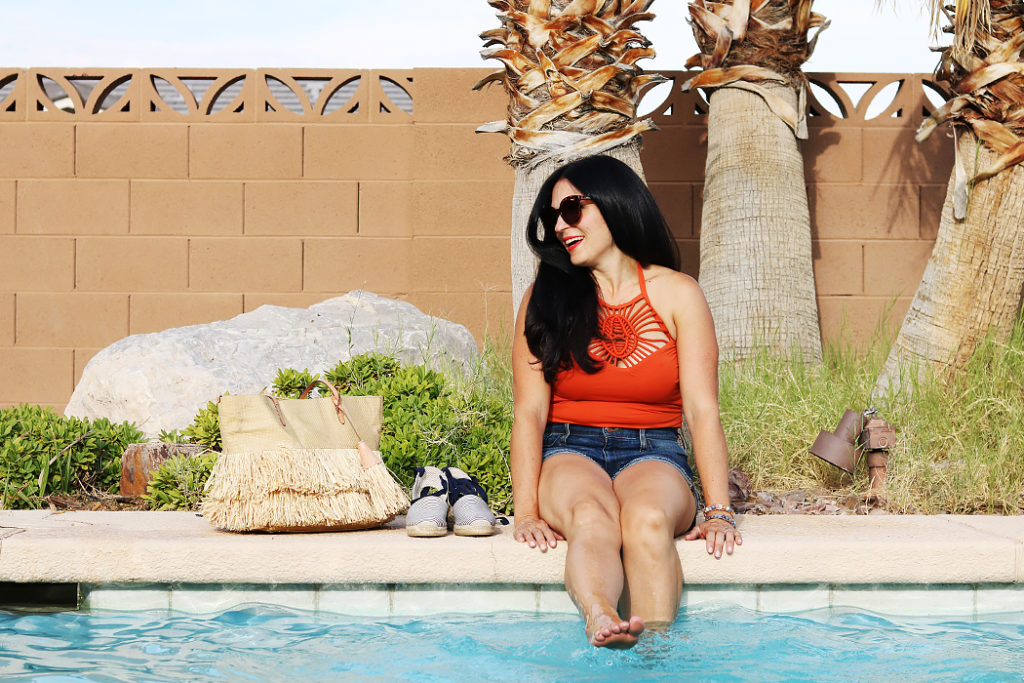 Cute Modest Swimwear
Spending most of your summer in Las Vegas requires a suitcase full of swimsuits because you spend the majority of time at the pool.  This last trip to Las Vegas the high was between 110-115 degrees.  It definitely felt like an oven! Being around a ton of family and being on mom duty, I always feel more comfortable wearing cute modest swimwear.  Modest swimwear is out there in the swim suit world, but finding cute modest swimwear can be tricky especially when you want to hide your baby belly but at the same time don't want to look like a grandma.
While in Vegas I stopped by the Pink Desert warehouse and bought a few pieces of their cute modest swimwear.  They have an entire line of one pieces, high-waist bottoms and tankini tops . I feel in love with the macramé front tankini top and a few other pieces for an upcoming beach trip.  I tend to be drawn to tankinis more so than one pieces because my body shape is so boyish, and one pieces are not flattering on my figure.  But I love all the one-piece swim options out there.
Here are a few other online boutiques that have a selection of cute modest swimwear:
Kortni Jeane — mix 'n match swimwear for women and children that will fit your personality and will make you feel comfortable in your own skin.
Lime Ricki — swimwear with fun, bright prints with a variety of styles that will match a fit with anyone.
And here are a selection of ones I've seen around in stores:
Other SHOP the Post Outfit items: