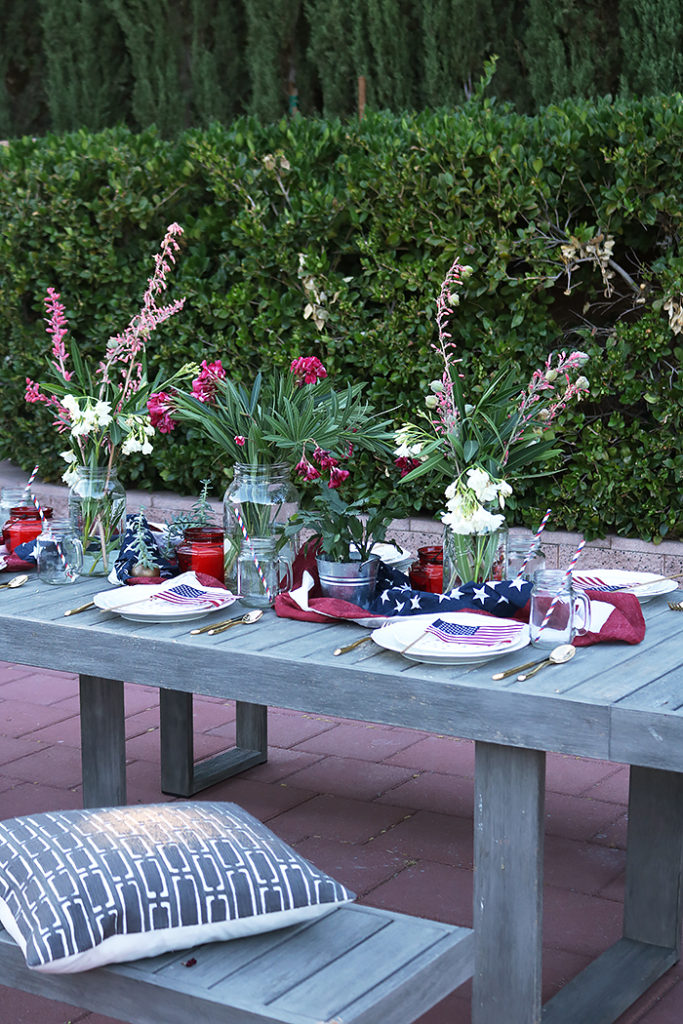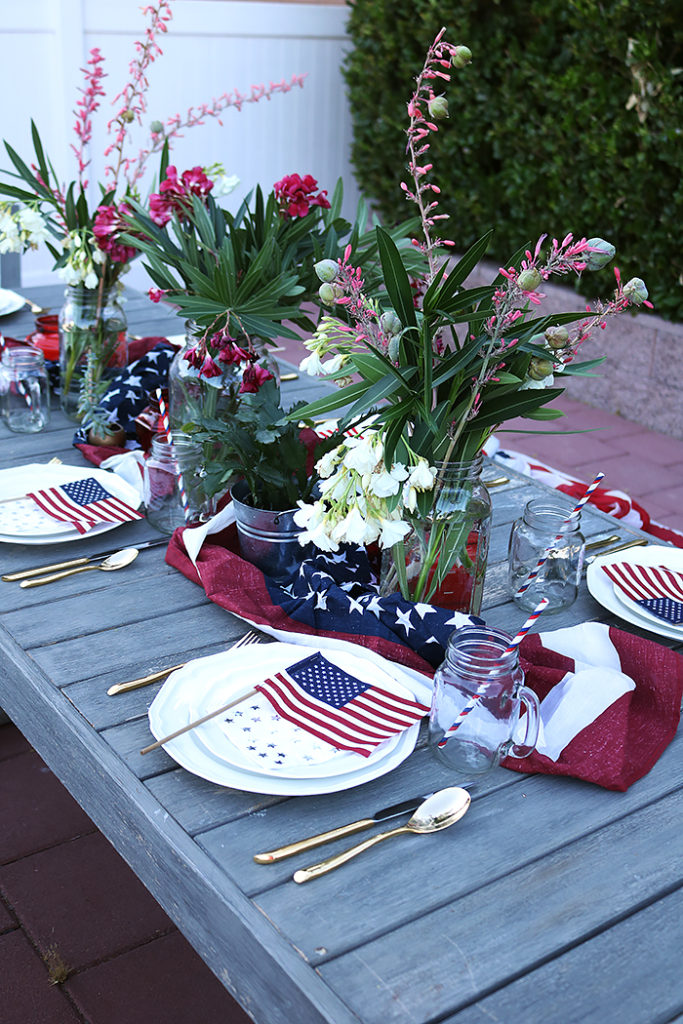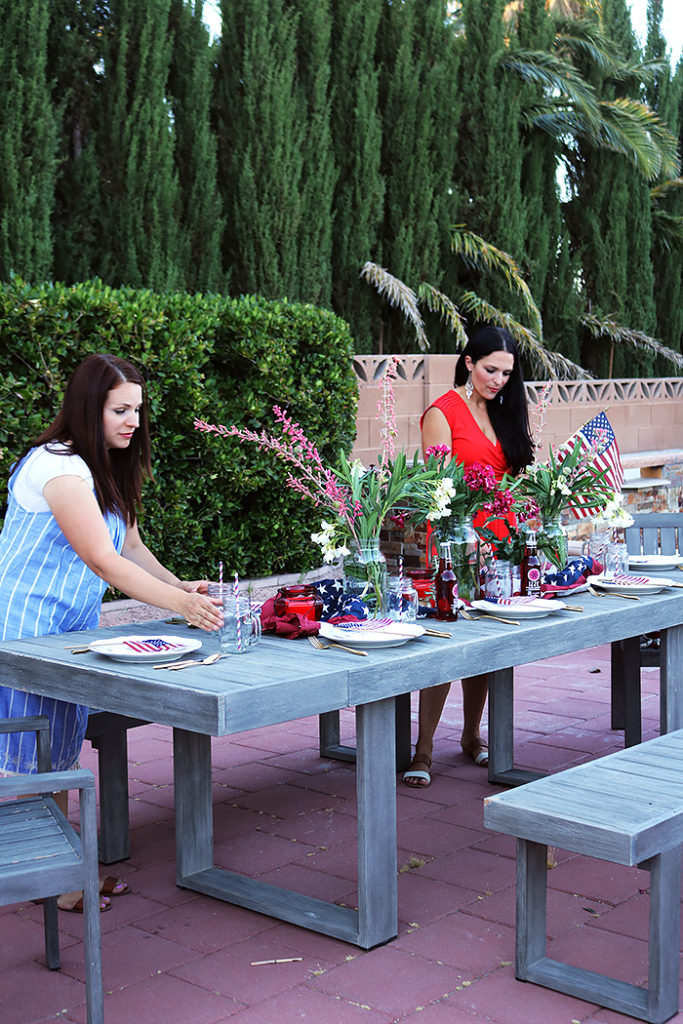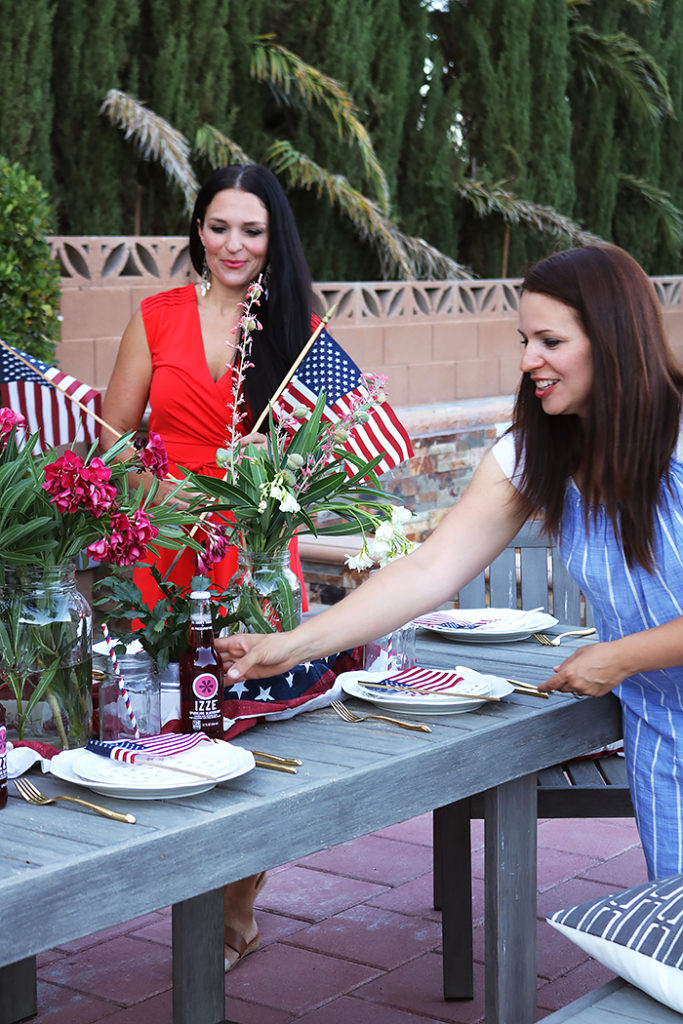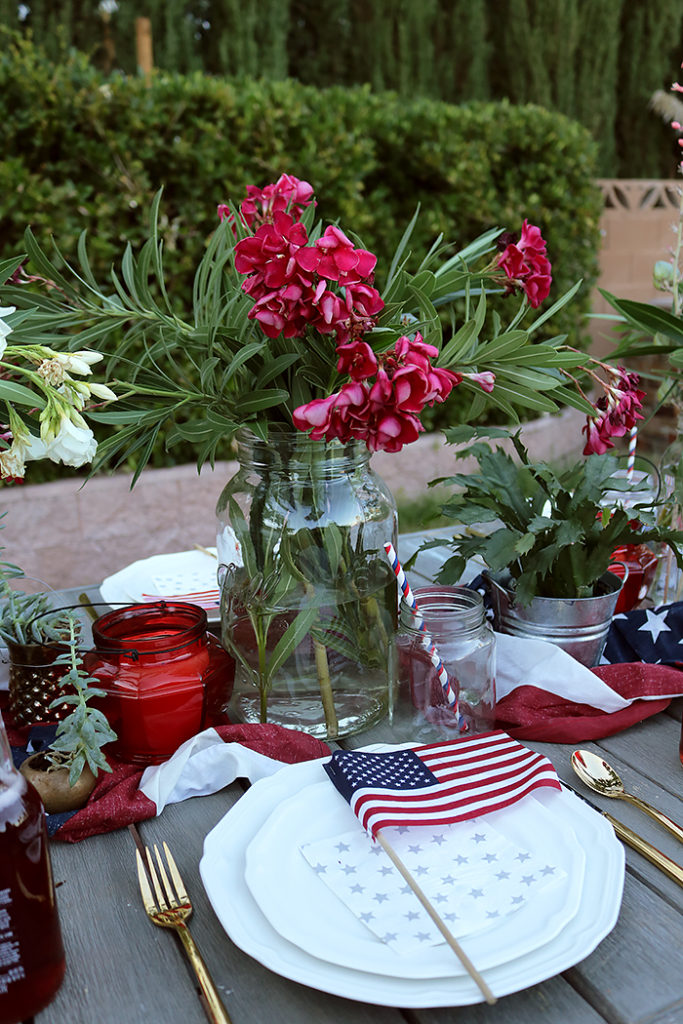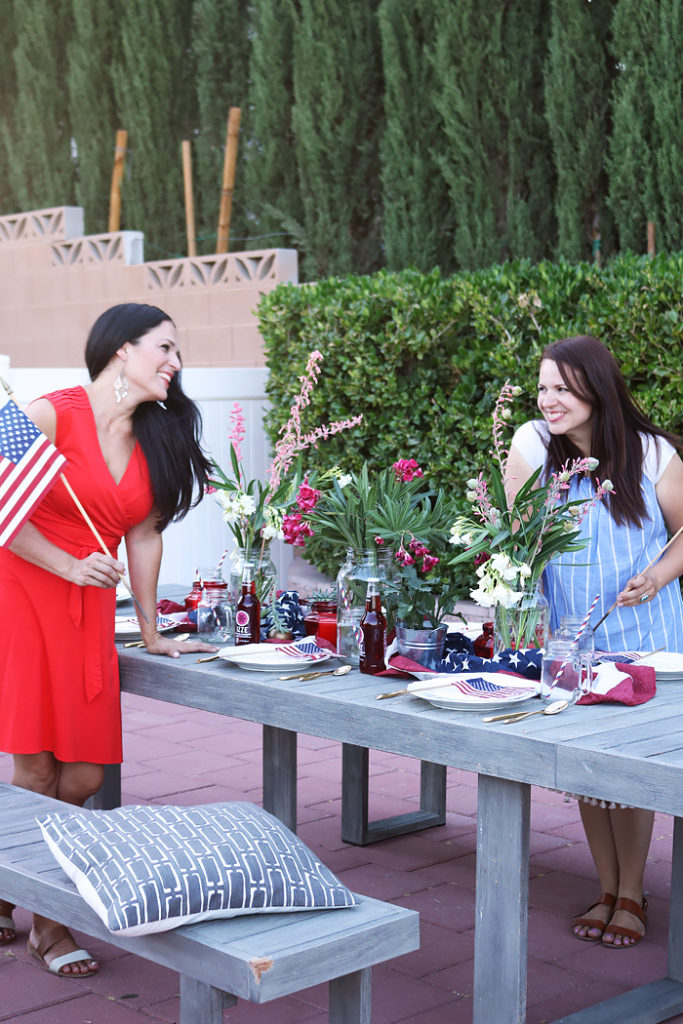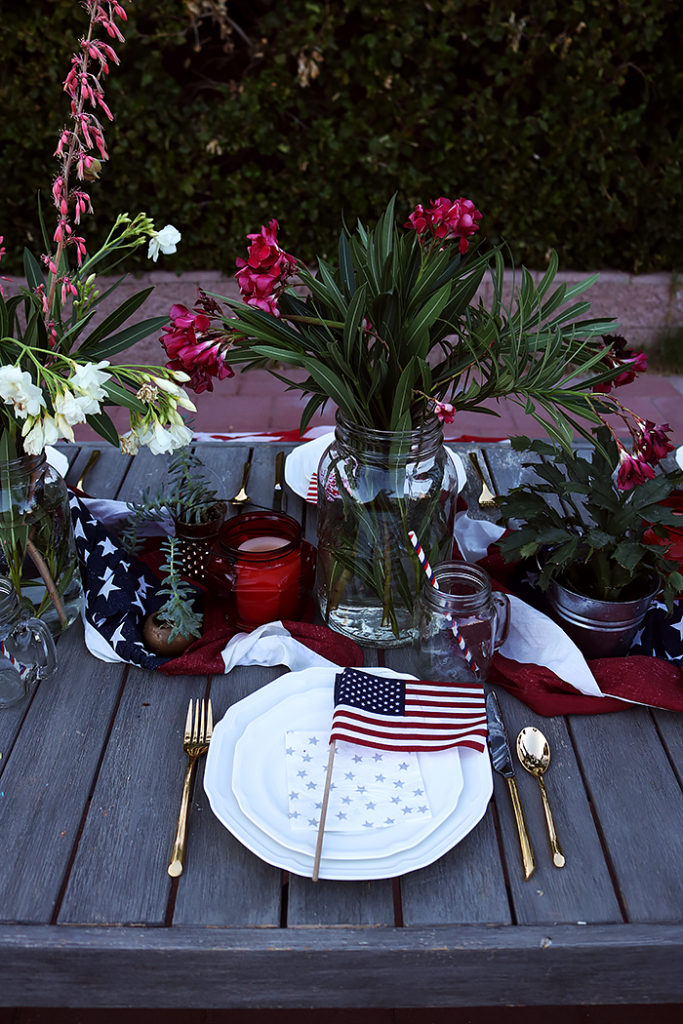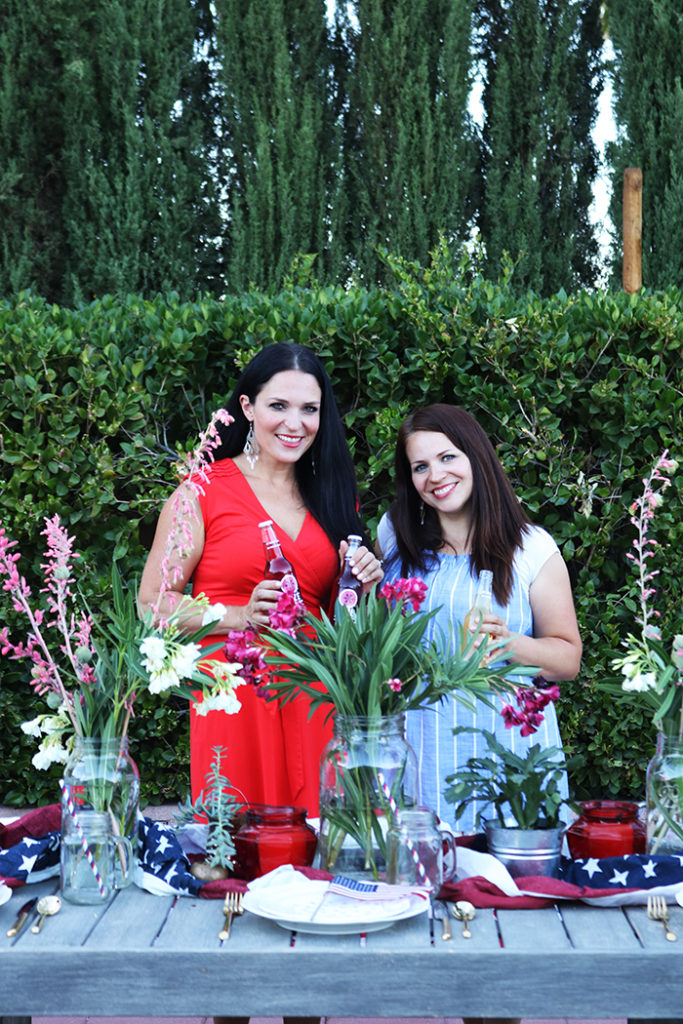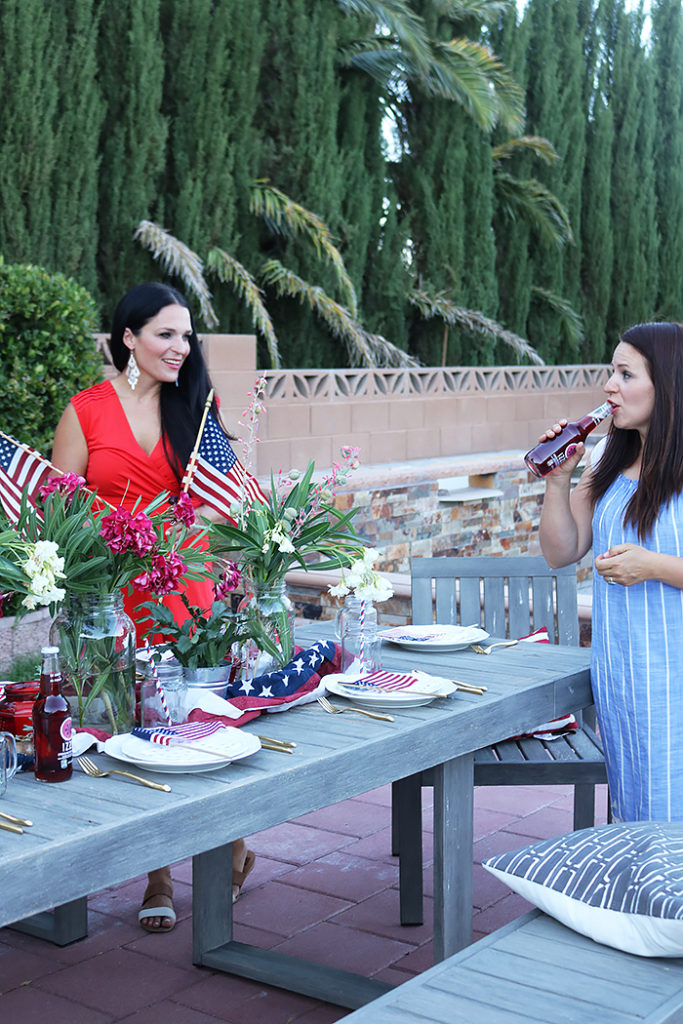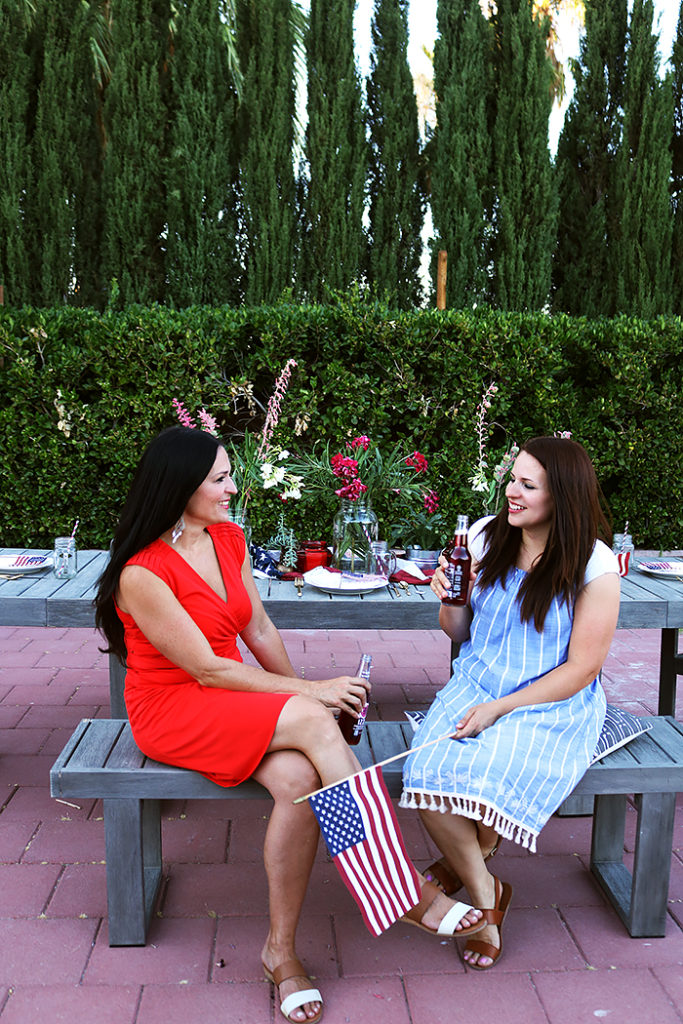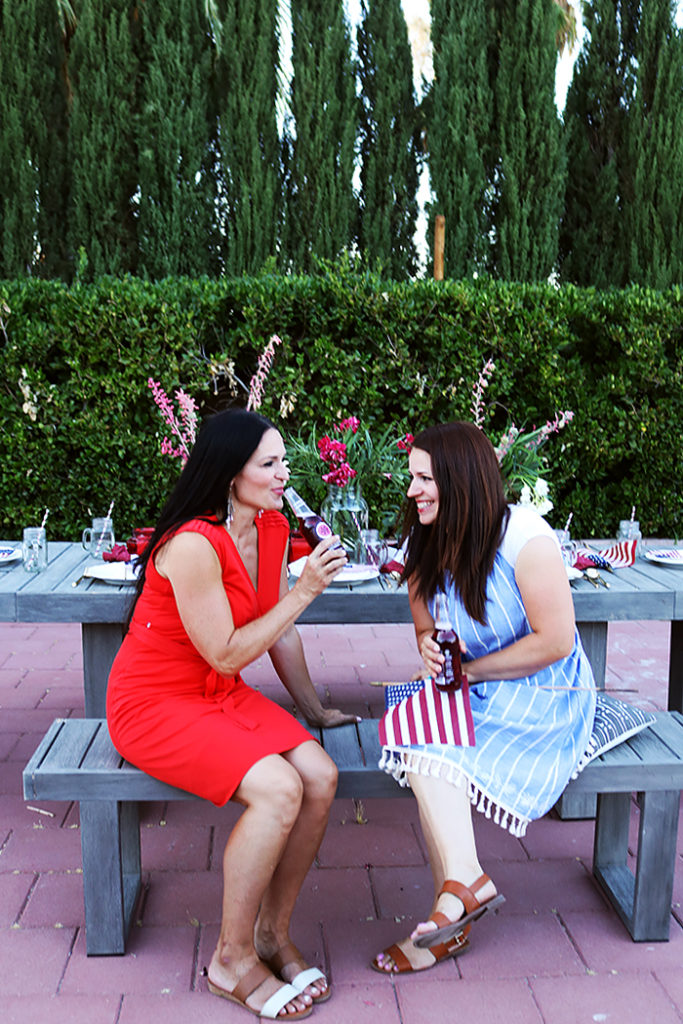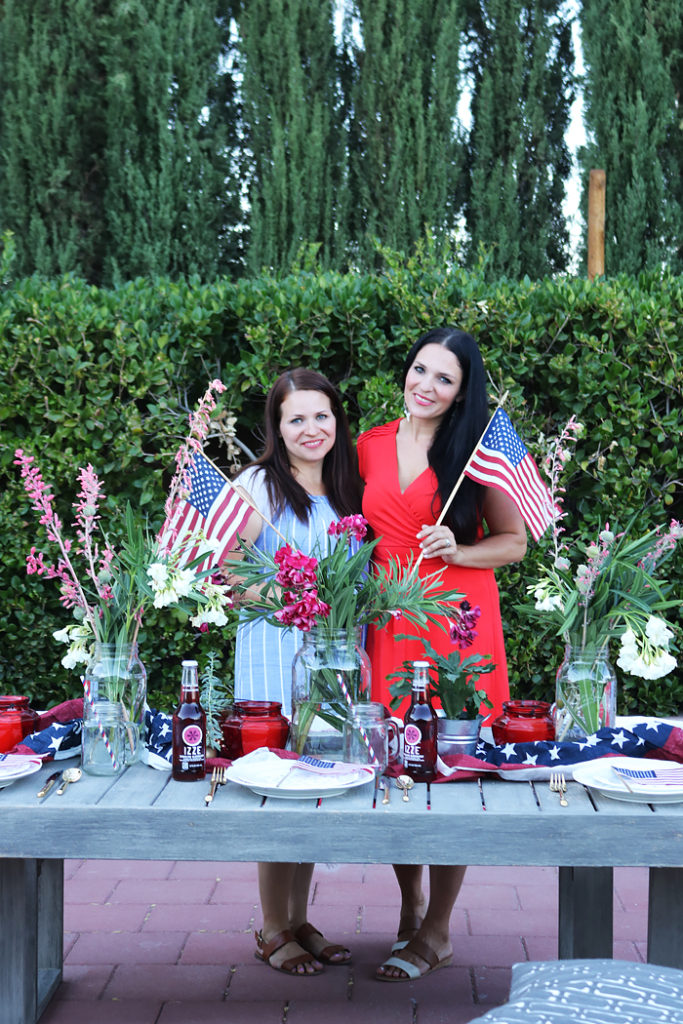 Fourth Of July Tablespace
We have been spending our Fourth Of July the last few years in Las Vegas with family.  It's hot and dry and that desert heat is real!  But we love it, and we get our swimming fix in for the season.  My sister is always so kind to host a Fourth of July barbecue party with family and friends.  She has an amazing backyard with a pool and entertaining space.  So, we decided to do a Fourth of July Tablespace with a desert theme to prep for the big patriotic holiday.  Most of the Fourth of July decorations were from items she had from previous years.  So throwing this Fourth Of July tablespace was quite easy and fun to do, especially with a sister who is a best friend!
Here are a few basic items we did to add a patriotic punch to this desert theme Fourth of July tablespace:
Flowers that originate from the area.  You don't think of flowers in the desert but there are beautiful flowers that have a cactus-like look.  Also succulents are perfect and budget friendly for desert theme tablespace.  The flowers I used for our Fourth of July tablespace are ones that I cut from around the neighborhood common place.
Use a large American flag as a table runner or to bunch around the center pieces of the table.  This is a quick decoration tactic for adding red, white and blue without a thought.  And it's budget friendly.
Add an assortment of different sizes of American flags to your Fourth of July Tablescape.  Stick the flags in flower arrangements or on the place setting.  American flags are a fun party favor for your guests to enjoy during the night long.
Bring the indoor outdoor with red, white and blue pillows or a throw to add to your outdoor table.  Place a rug under your table to create a beautiful, comfortable patio.  We added candles for ambience.  This will make it so your guests won't want to leave!
Hope your enjoyed this Fourth of July tablespace, and thank you to my sister for opening up her beautiful backyard and sharing it with you!
SHOP the POST: