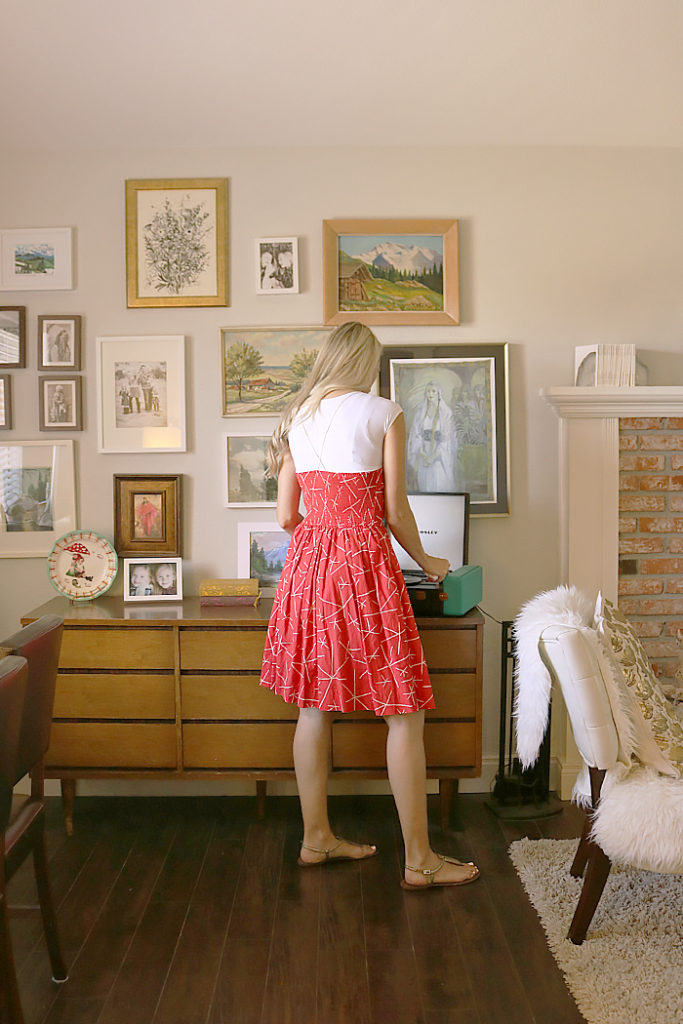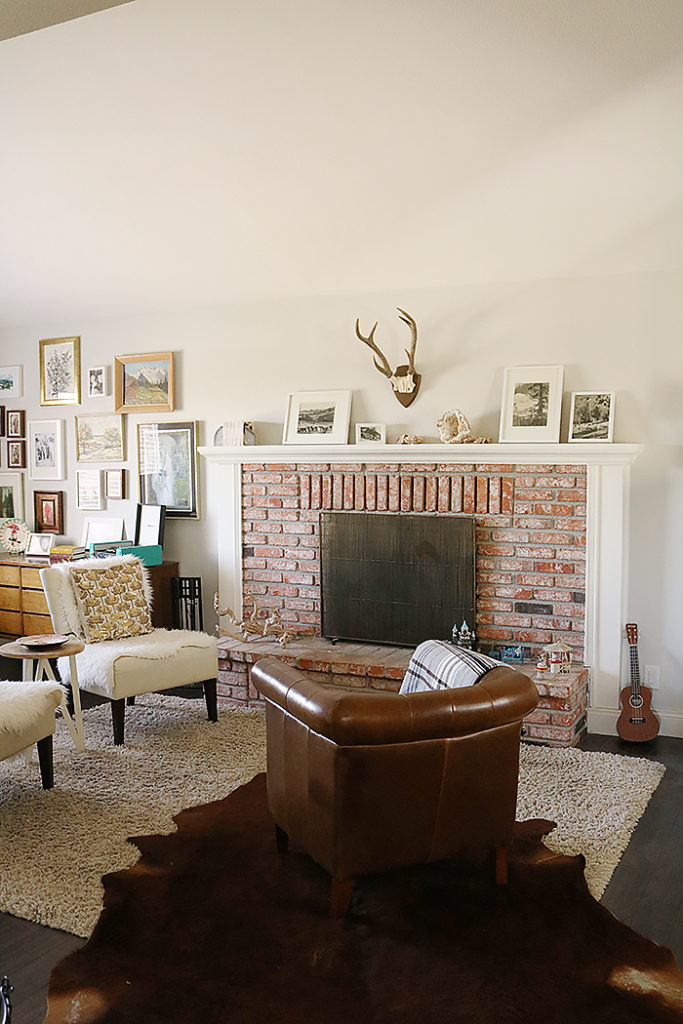 At Home with Ashley of Mütze Hats
This past summer I spent some time at the home of my dear friend Ashley, who lives near my family in Las Vegas Nevada.  Ashley has the best sense of style, and exhibits it well in her clothing, knitting business and home.  I'm excited to share a little bit of her laid-back modern style with a new series I'm exploring and hoping to share more of on my blog called "At Home".  I hope you gather inspiration of At Home with Ashley of Mütze Hats.
Ashley, her husband and three daughters wanted to get out of the city-limits of Las Vegas and find a home that wasn't the typical Spanish-style, cookie-cutter track home with a square lot.  They eventually found a 1979 ranch in Henderson and was attracted to its large property and acreage.  Growing up in Idaho, Ashley wanted a home were she could have land large enough to raise chickens, goats and horses.  A little piece of a Idaho farm life in the desert was just what Ashley was looking for.
Before they moved into their home they gutted the kitchen, resurfaced all the walls, replaced the flooring, changed fixtures and lighting and completely repainted the house.  The style of the home is what Ashley coins "prairie modern"–a mix of old country with modern touches.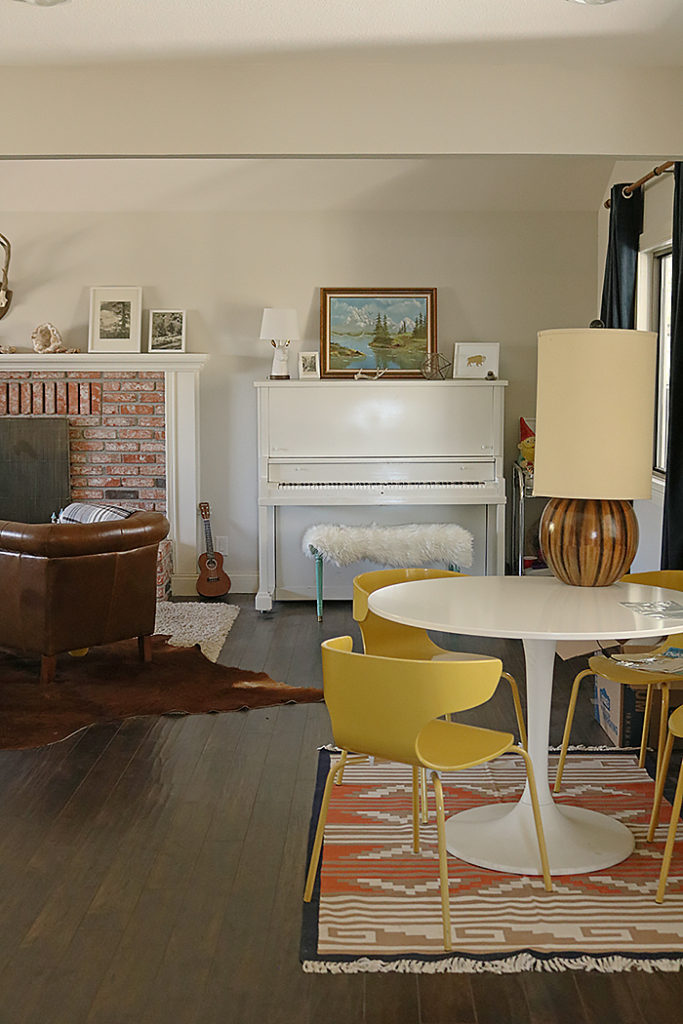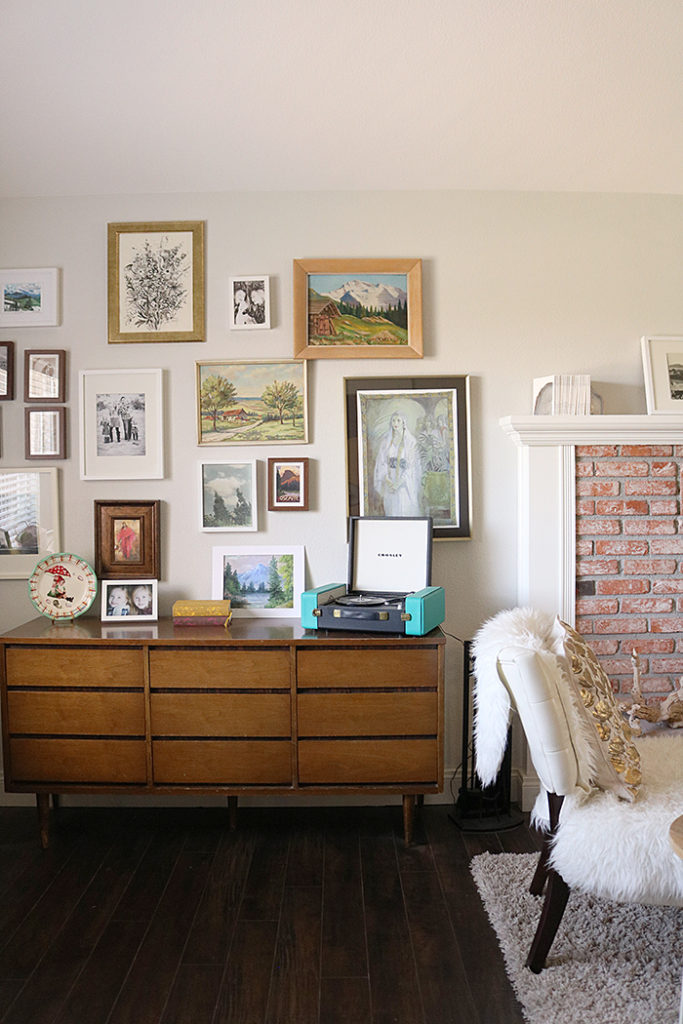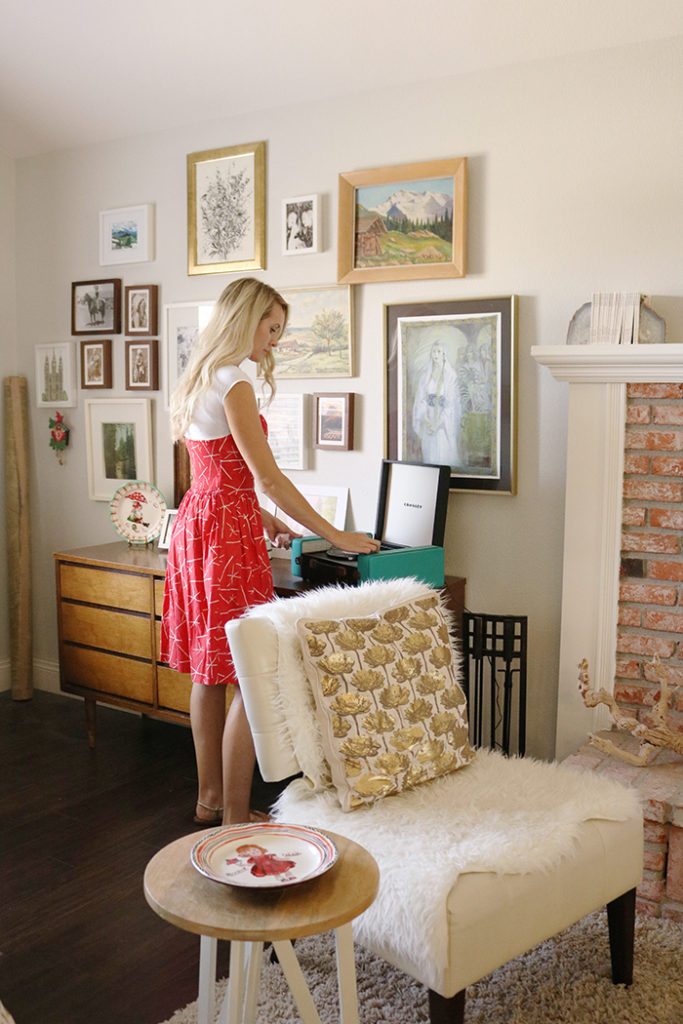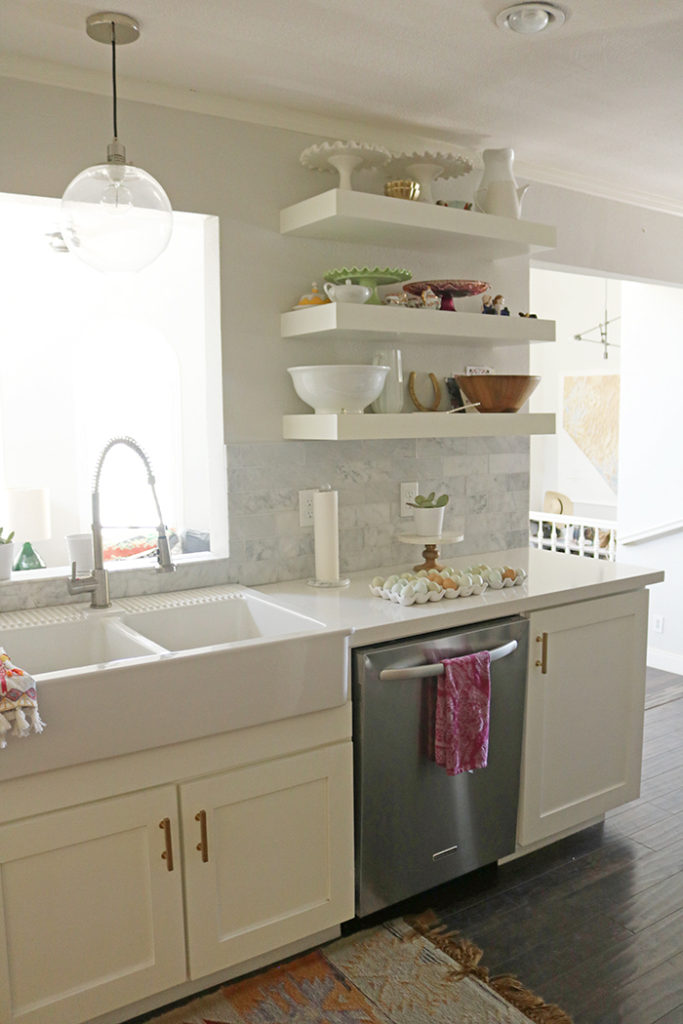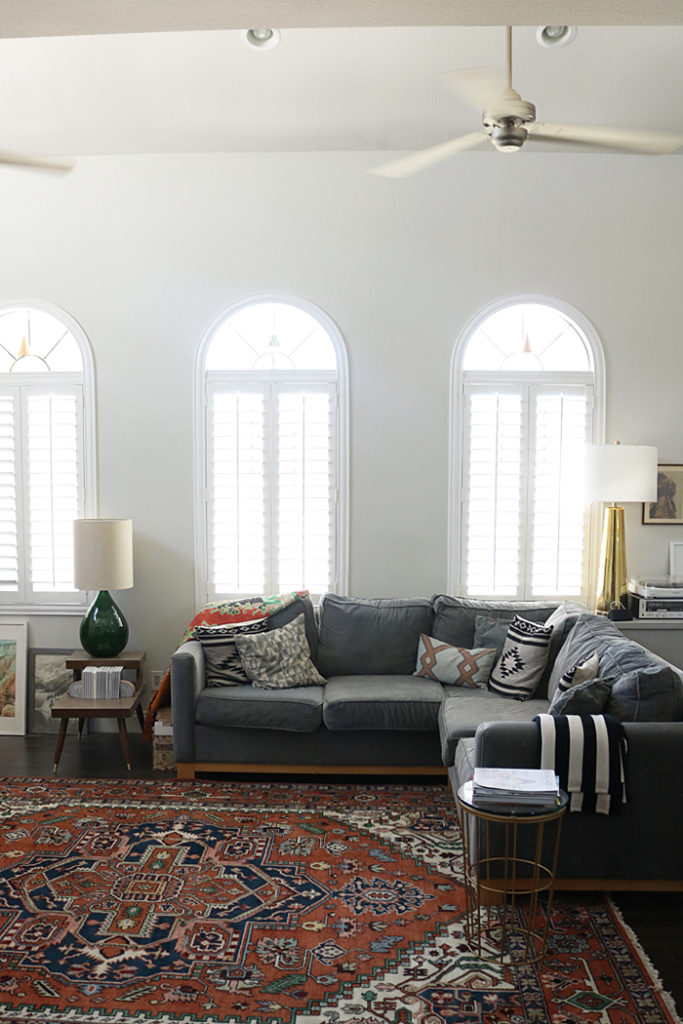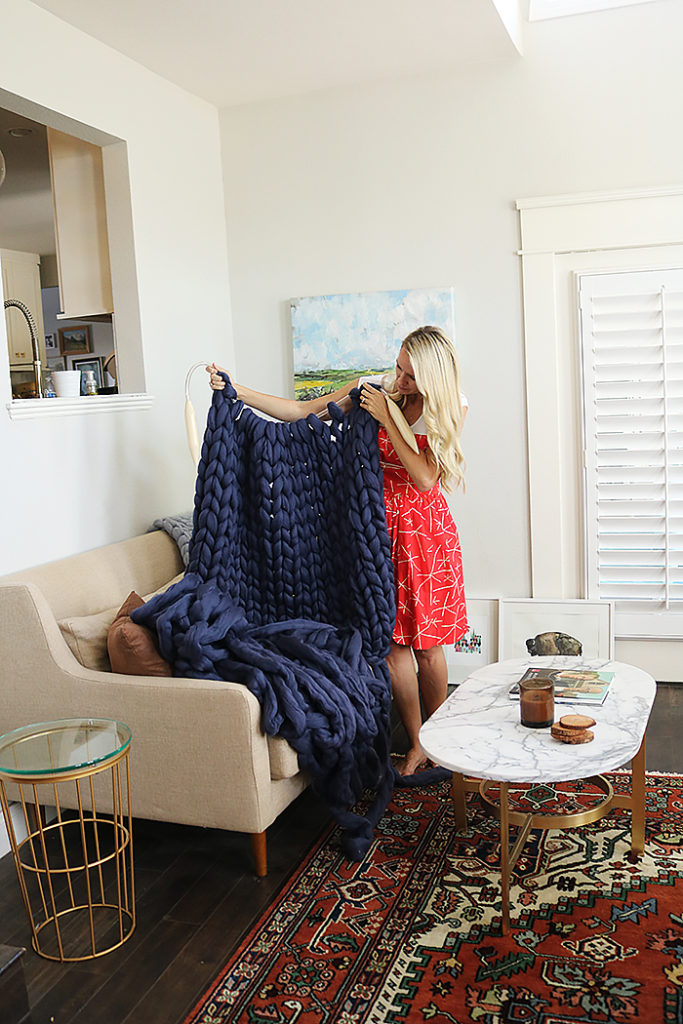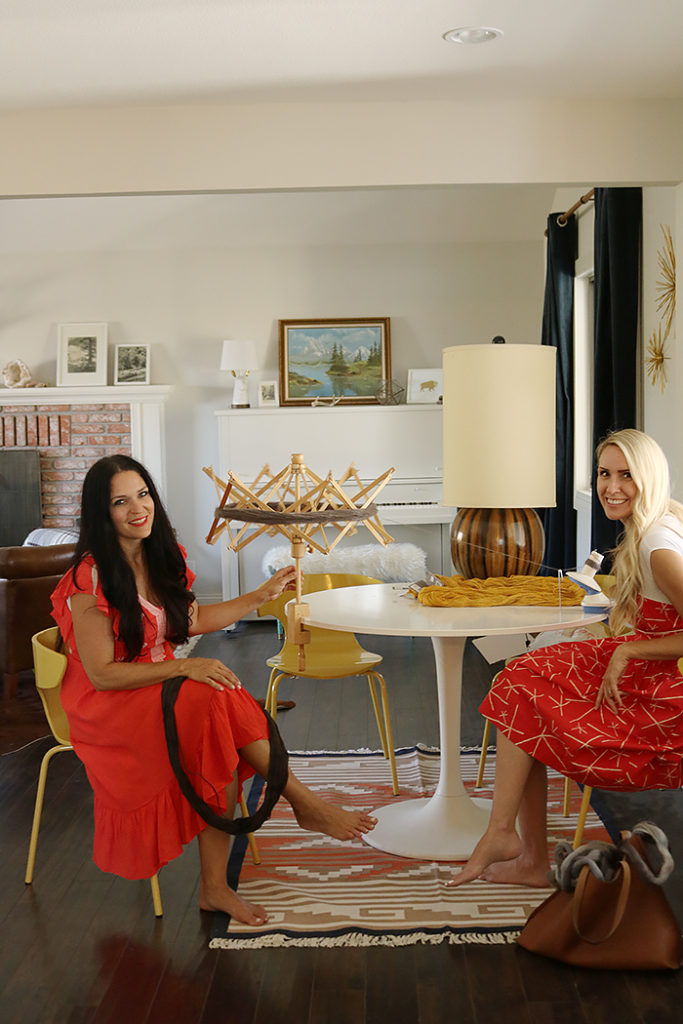 My dress | Ashley's Dress (similar , similar with white shirt underneath)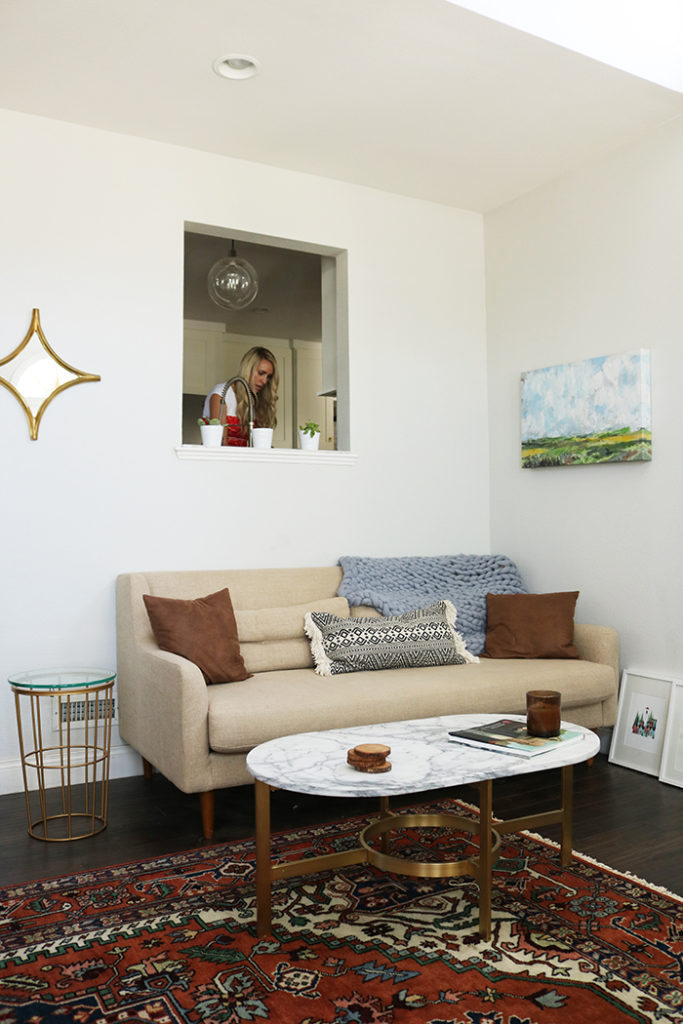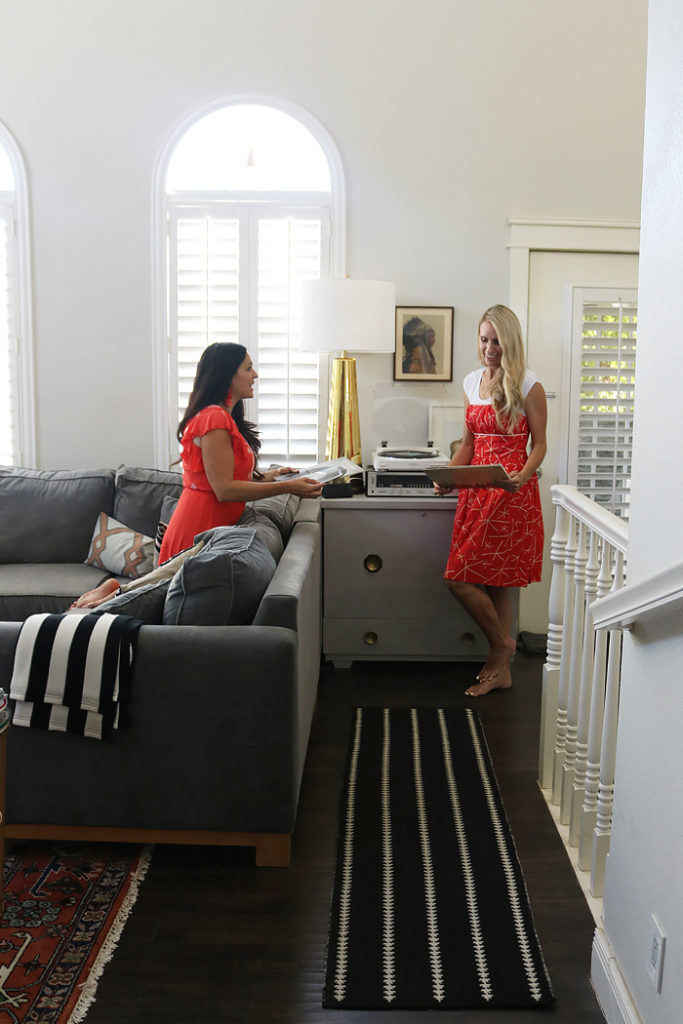 At Home with Ashley of Mütze Hats
Here are some home styling tips from Ashley:
Add texture of wood and leather to achieve a prairie-modern look.  Leather pillows and wood chairs are perfect accents.
When traveling, stop by farmer's markets to pick up reasonably priced original art and to support local artists.
Incorporate family heirlooms when decorating, and frame old black and white family pictures in modern frames to achieve a prairie-modern look.
Use large maps as art pieces.  This is inexpensive, and a great way to show your state pride.
Personalize your home with items you collect.  Ashley collects cuckoo clocks from her time of studying in Germany.  She displays her cuckoo clocks around her house and has added to her collection.
Fun Facts about Ashley:
Ashley has 15 chickens, 2 roosters, 3 goats, 1 horse and 2 alpacas on her farm.
She will be learning how to shear her alpacas this next year and will be using their fiber to spin yarn and use them for Mütze Hats.  She eventually will sell the yarn on her website.
Ashley has a small team and they begin knitting hats the end of spring all through the year to prep for the numerous markets Mütze exhibits during the winter months.
Ashley collects old vinyls and has a couple of record players in her home.
Ashley's favorite shops are West Elm, Anthropologie Home, World Market, Home Goods and Bohem.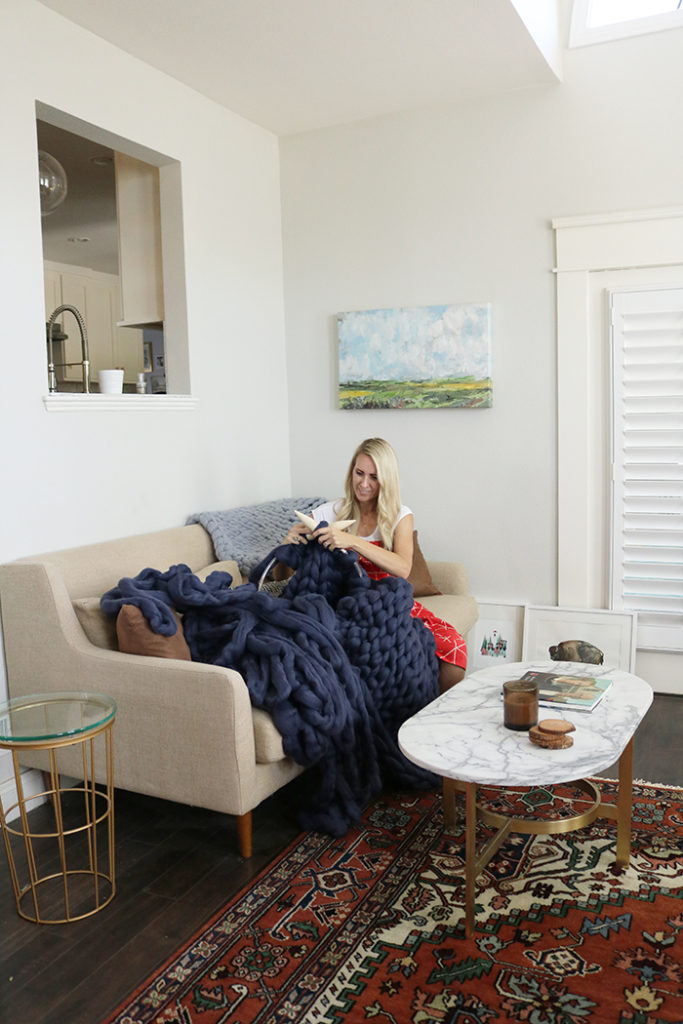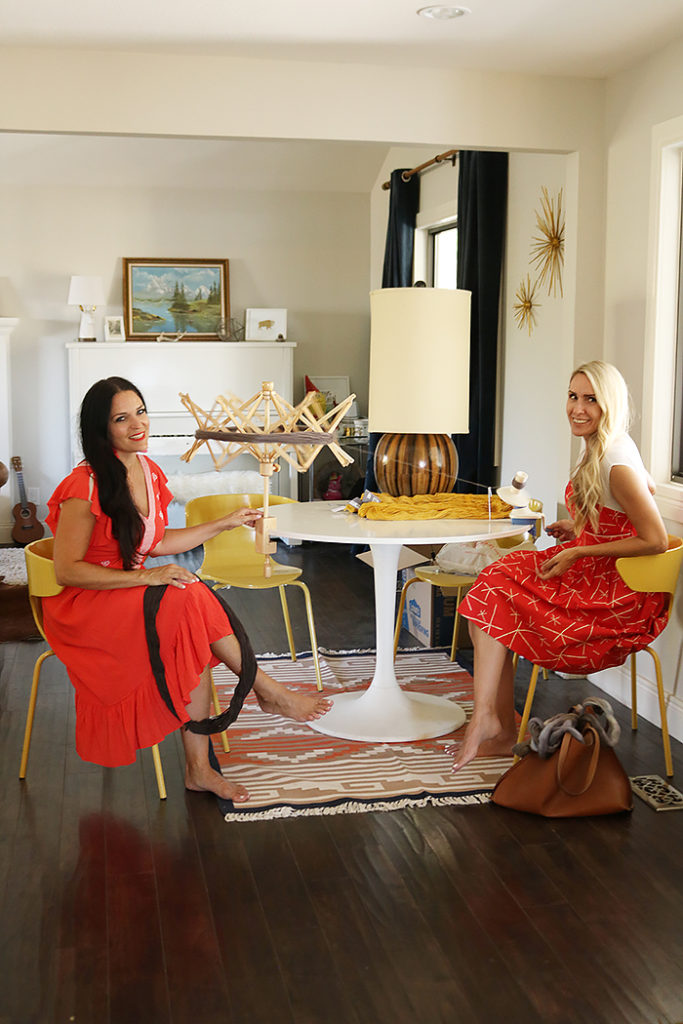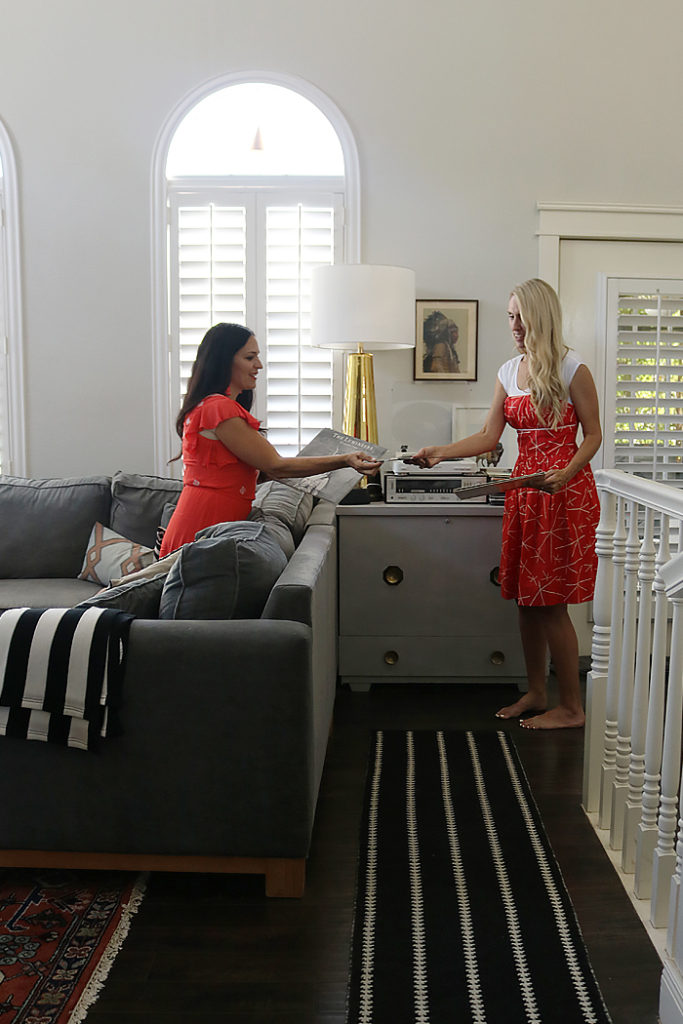 SHOP the POST: