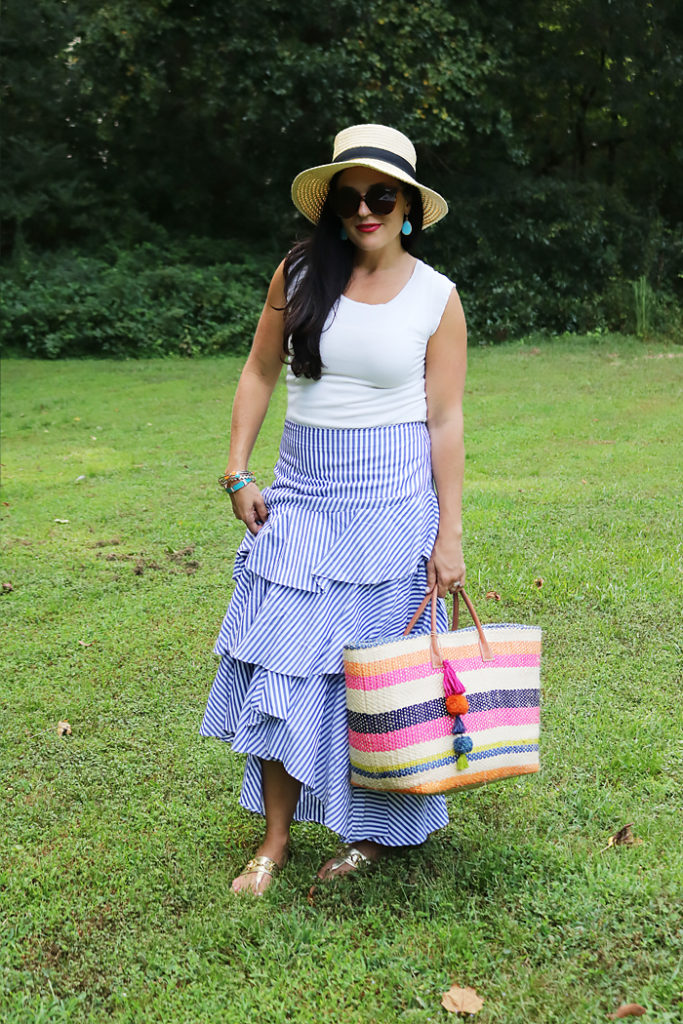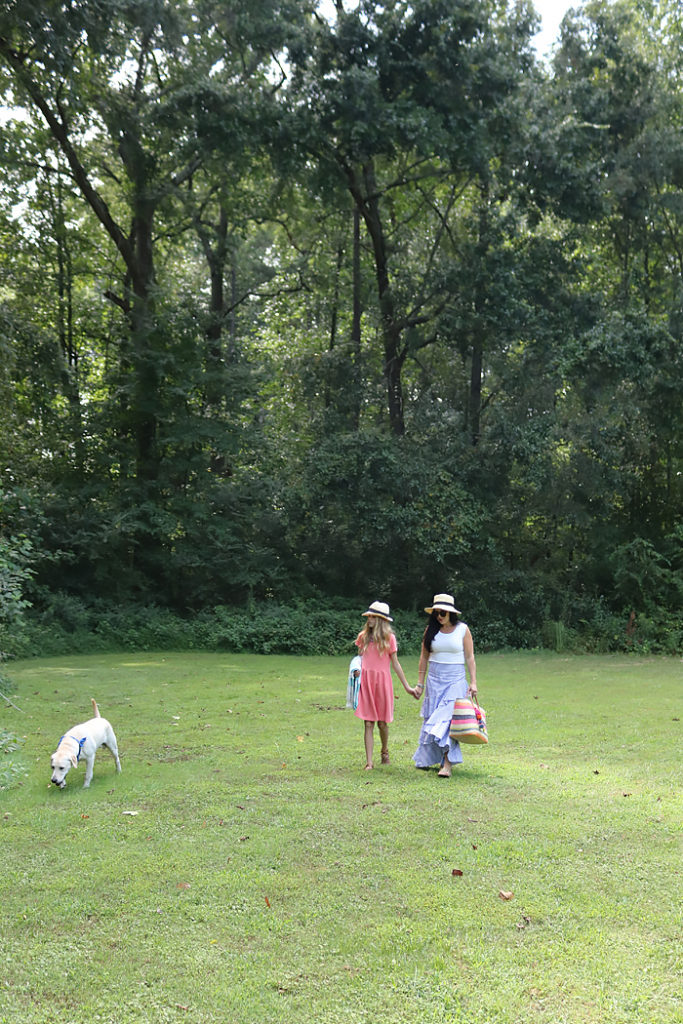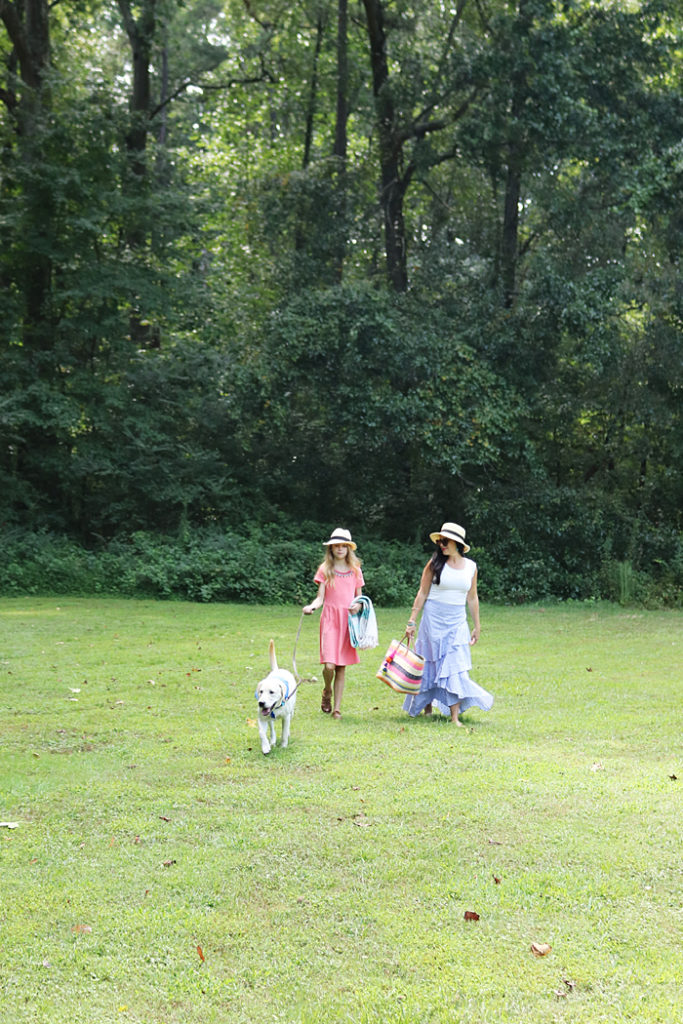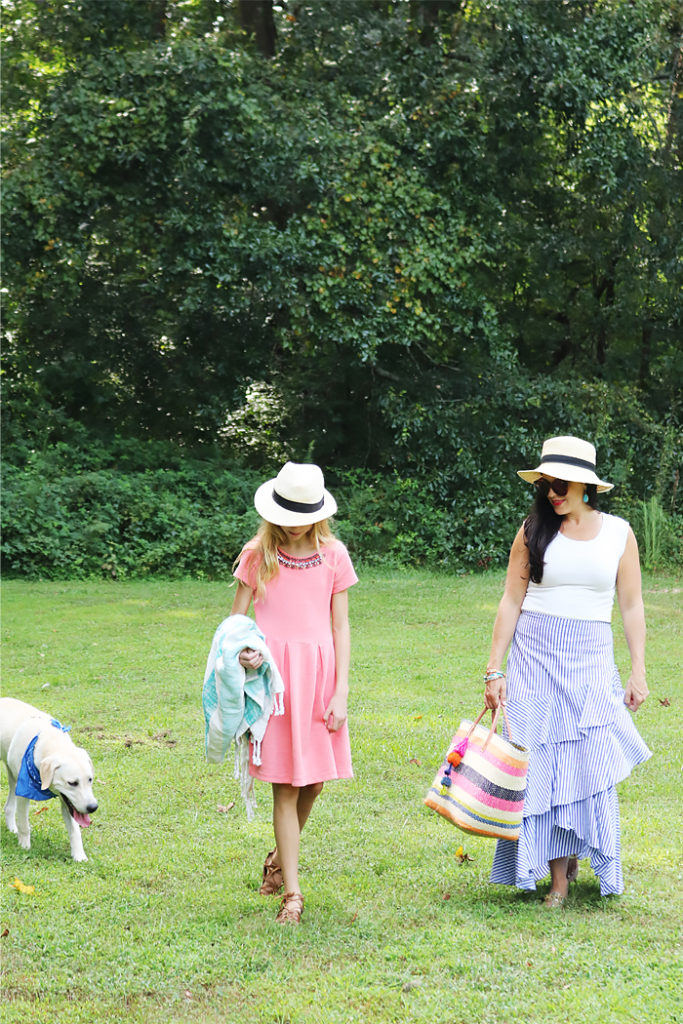 End of Summer Blues 
It's the last of summer!  After Labor Day, summer is officially over.  Boo-hoo!  I am holding onto the last of summer days, and trying to enjoy what is remaining–last pool days, last barbecues, last nights catching fireflies, last picnics.  End of Summer Blues for sure!  But really we are down to the hours than days.  The good thing is by now all the summer sales are happening and the time is now to stock up for next year or those days that will still have over 80 degrees, which we have quite a bit here in Georgia.  So end of summer blues may have some good in it.  We did an impromptu picnic this past weekend in a field close to our house.  This tiered ruffle skirt was perfect and a bonus with it being on sale with an additional discount.  So I was excited to snatch it!  Stella joined me and her dress is a favorite that has last more than two seasons.  Here is a similar style.
Another bonus to end of summer blues is my jewelry shop has it's summer sale!  And good news, it's going on right now.  I just added new markdowns up to 40% off.  I'm wearing the Padma earrings that I love.  It's on sale and goes with just about everything.
Shop the POST: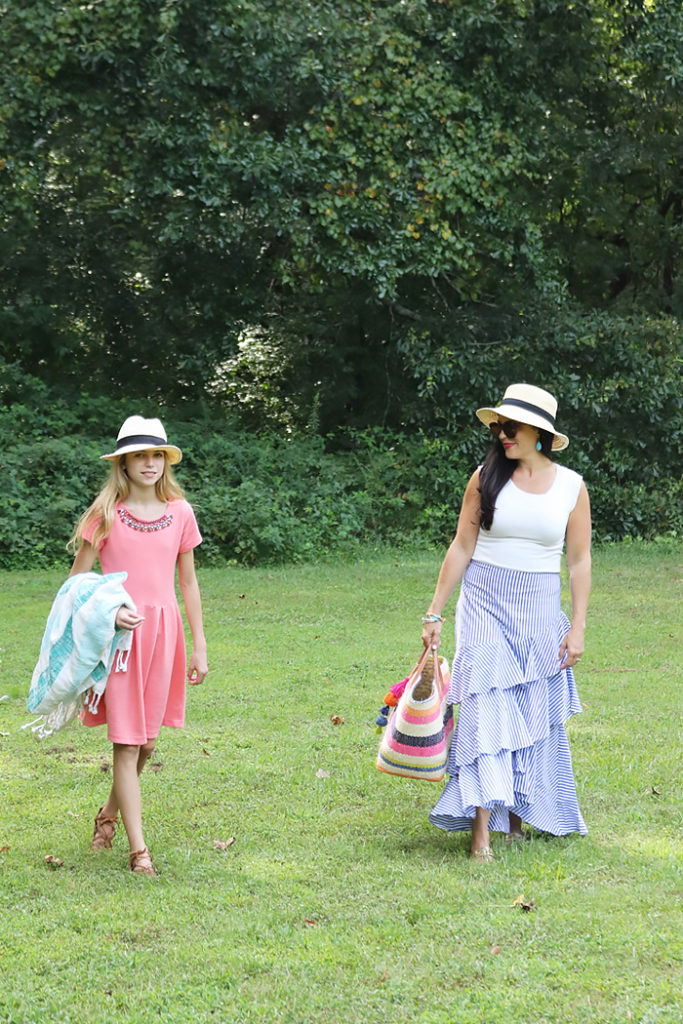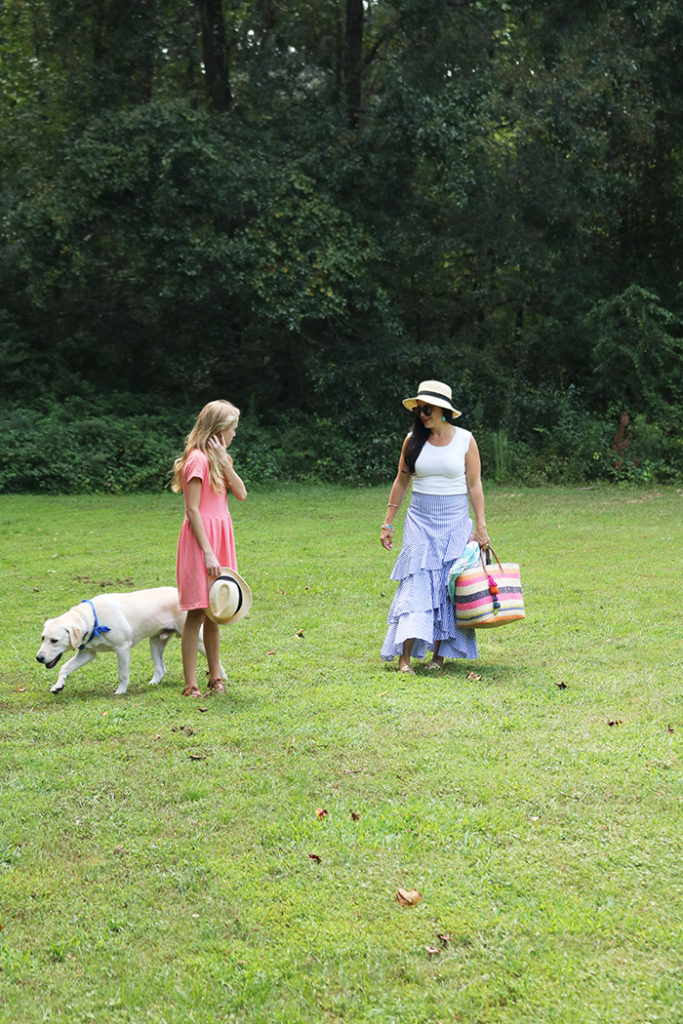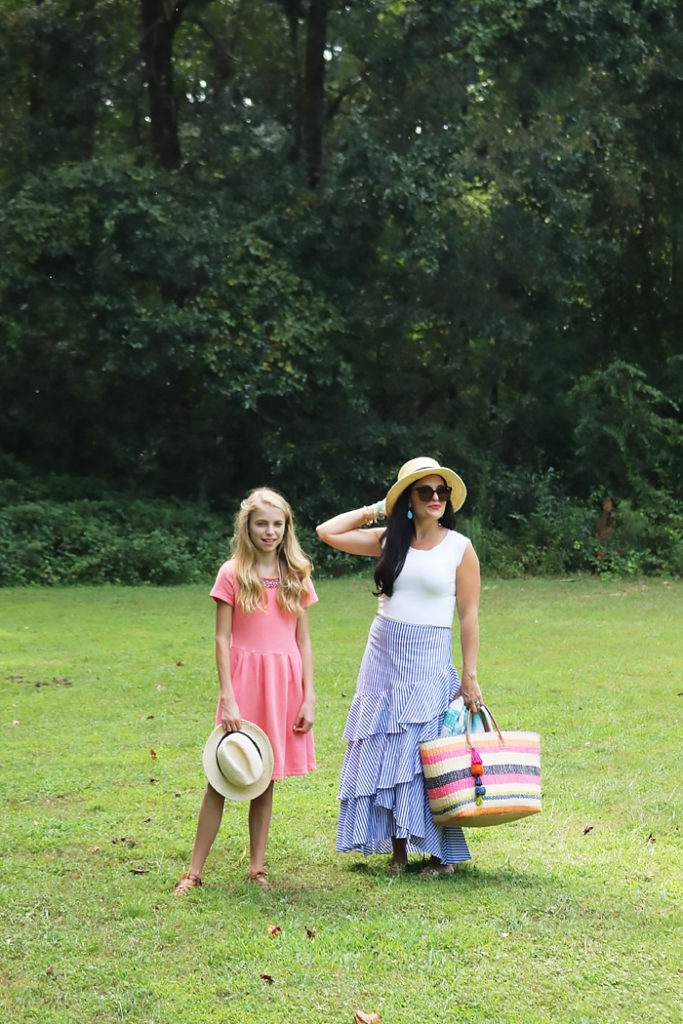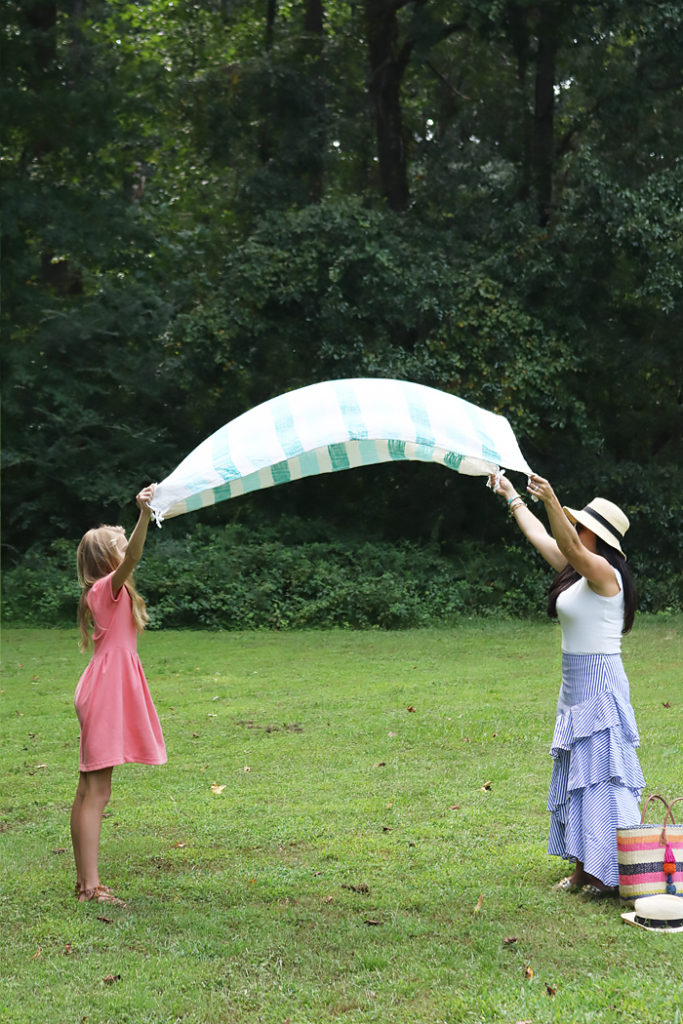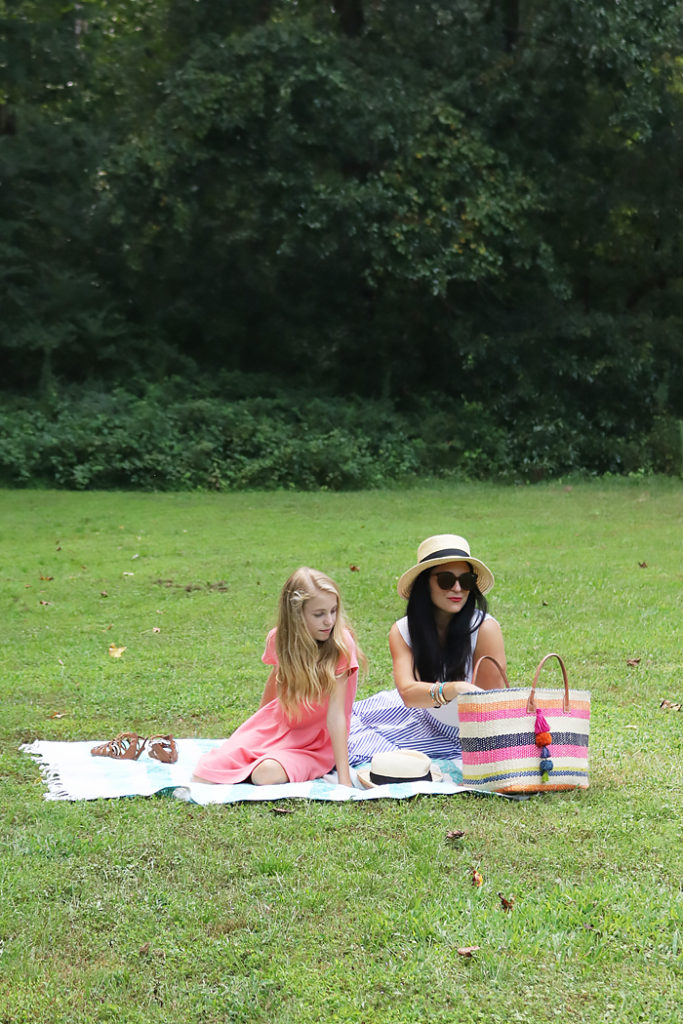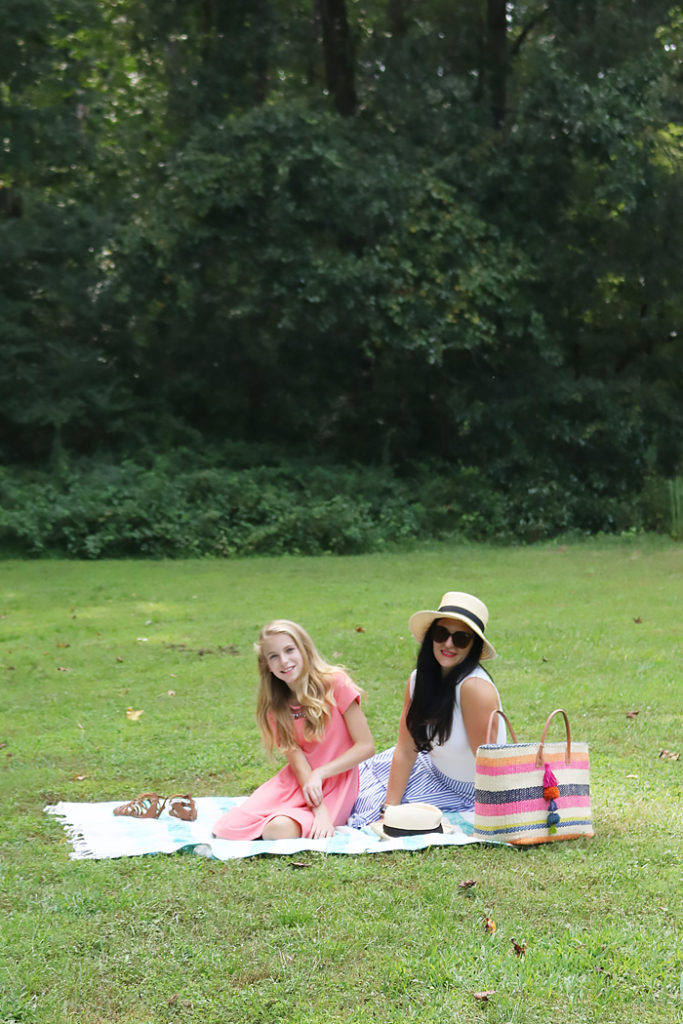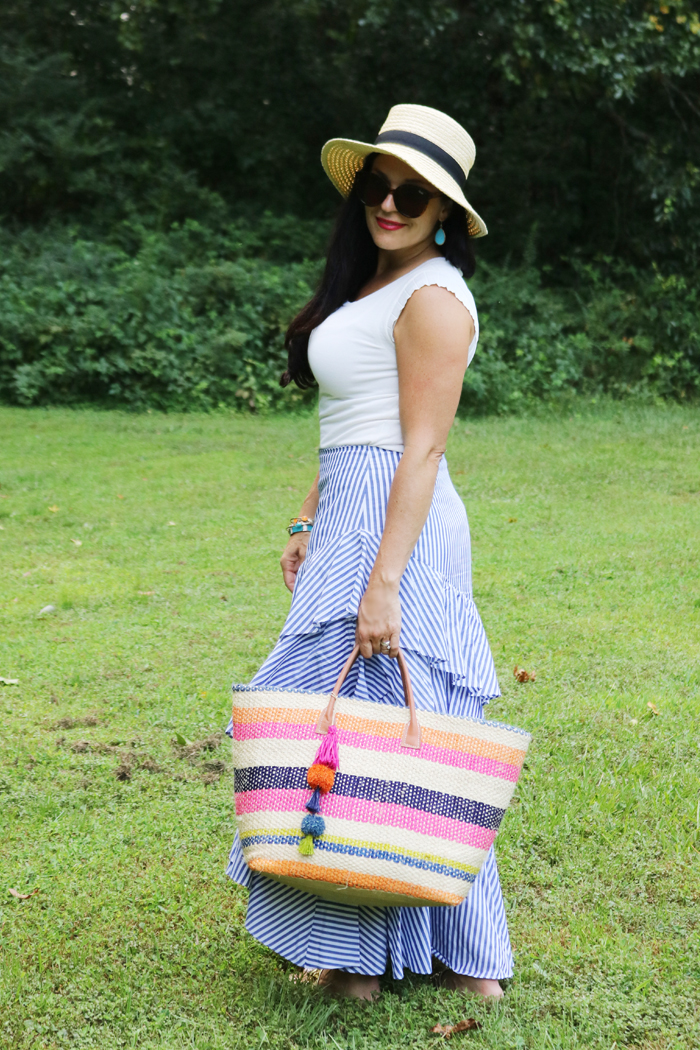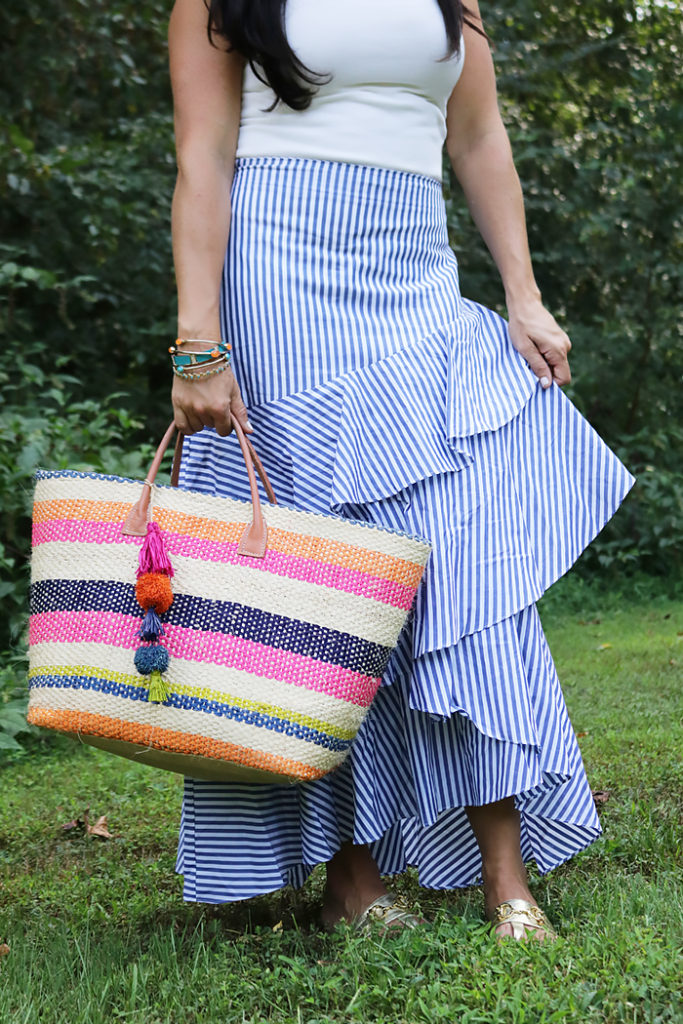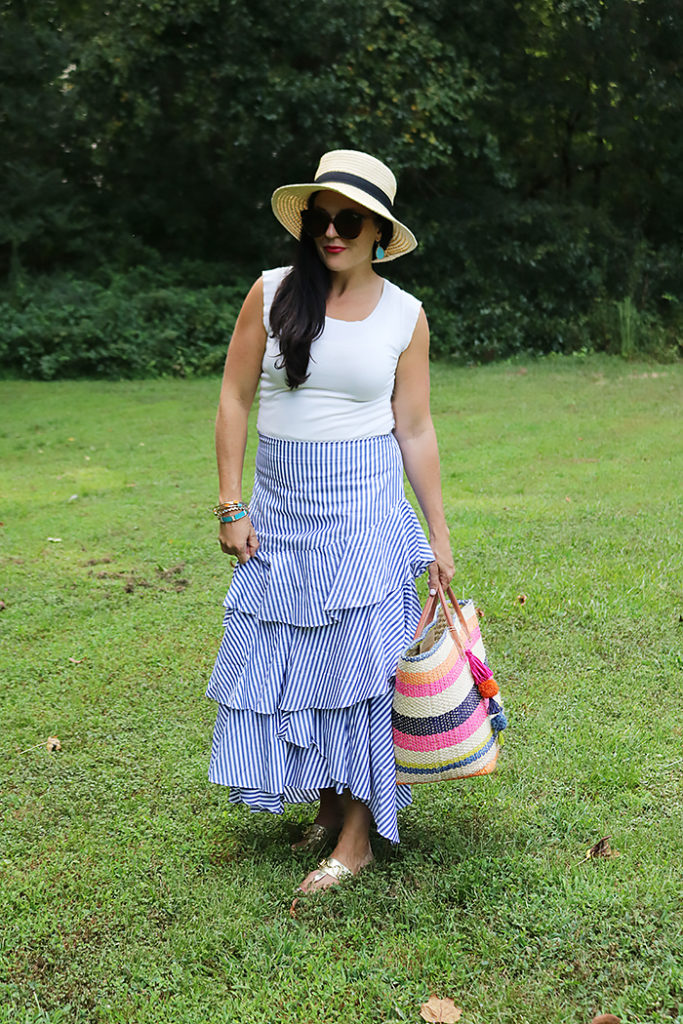 Can you believe it's just about September?!   This year has flown by and fall is just about here.  We are tenatively heading to Nashville for the weekend unless if the weather clears up we may head somewhere that has a large body of water!  Have a great weekend.
Take a peek at my girl Shanna from Restoration Redoux.  I met her at a blogging retreat not that long ago and we hit it off and have been supporters of each other since.  She always has the best round up of sales and have listed some other ones that I missed!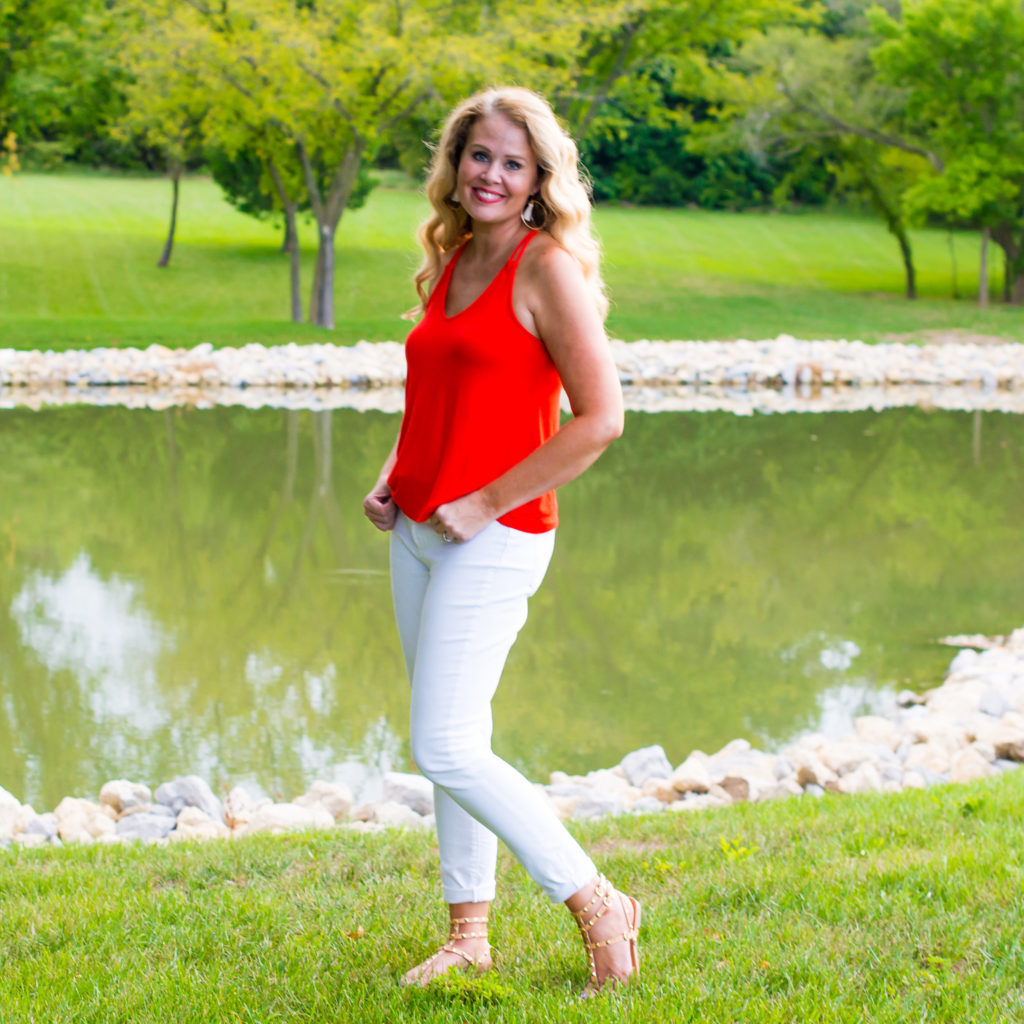 Here are some "end of summer blues" sales that are going on during Labor Day weekend!
Quay Australia Sunglasses: Love their sunnies!  20% off with code: REWARDSTYLE
Boden // 20% off everything for Labor Day!  Use code 6J4P
Villeroy & Boch: 30% off site wide.  They have the best china!
MissGuided: 50% everything!
J.Crew: 30% off your purchase.  Use code YESPLEASE
Jonathan Adler: 20% off ALL furniture!
Get the LOOK of End of Summer Blues: