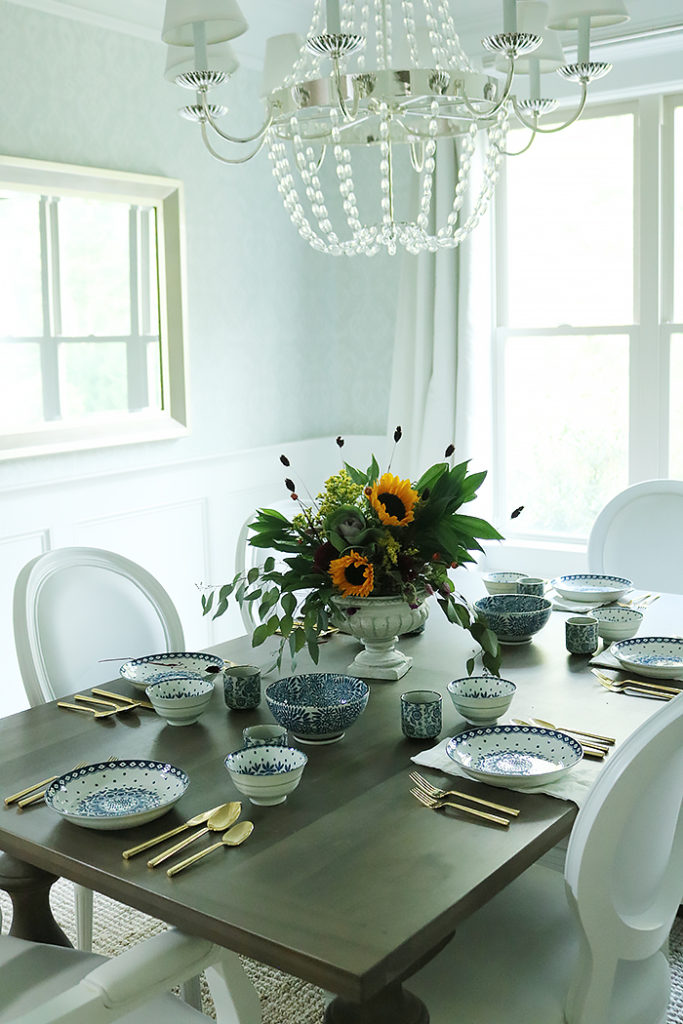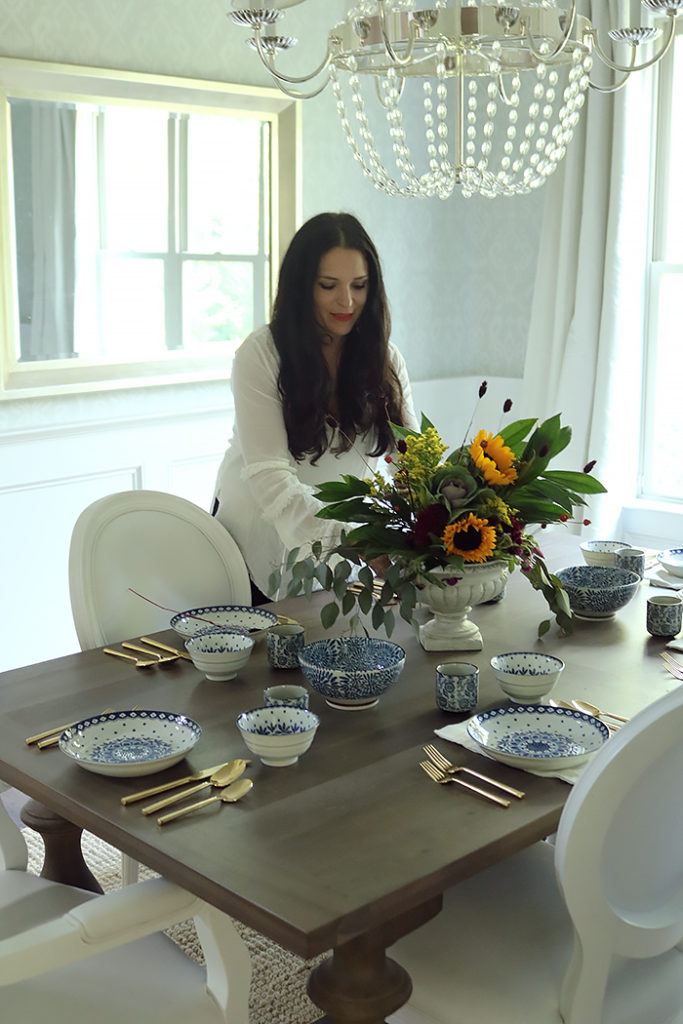 Harvest Centerpiece Arrangement
My favorite colors of the late summer/fall season are in bloom right now with flowers and leaves popping up in deep purples, crimson magentas, burnt oranges, sunset yellows and dusty blues.  The rich hues are easily incorporate in an autumn decor palette, and the best way to do that is with a harvest centerpiece arrangement filled with flowers, leaves, ornamental wheat and cabbage plants.  The result is an arrangement to reflect the abundance of the end of a season and the beginning of a new one.  This harvest centerpiece arrangement is perfectly imperfect with most of the foliage coming from my garden.  But also it gets me excited to entertaining indoors with cooler evenings that are just around the corner.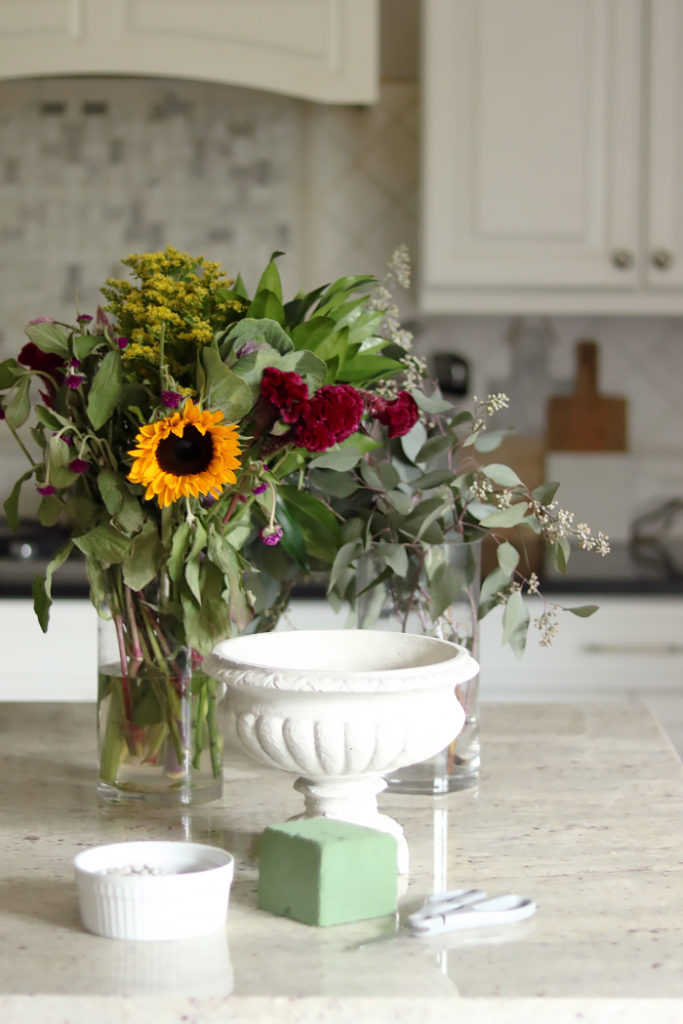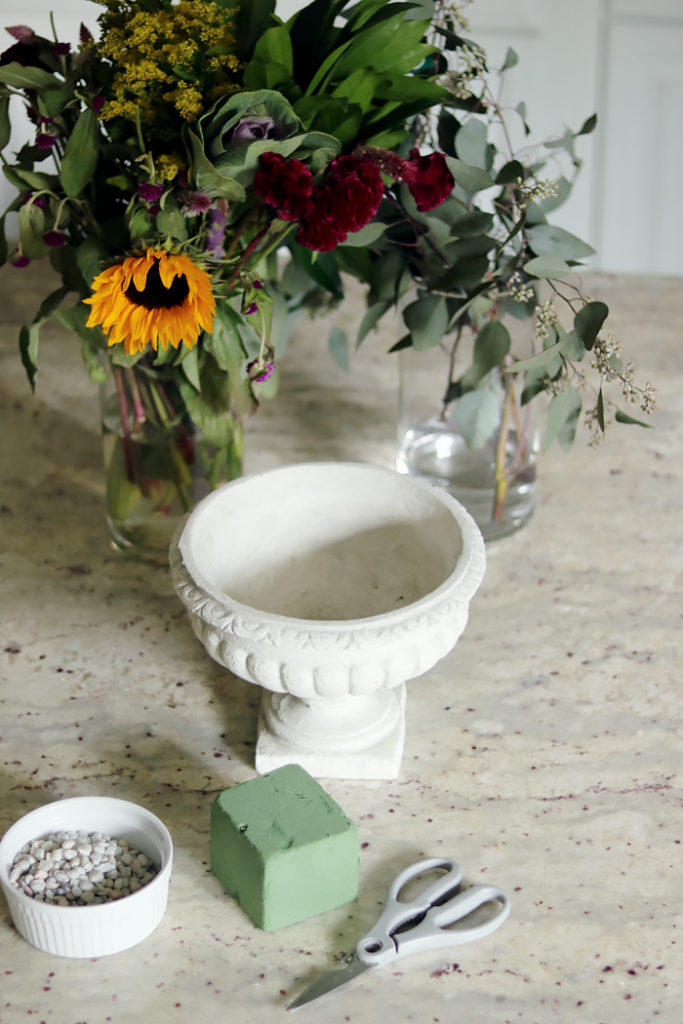 To make a harvest centerpiece arrangement, gather your favorite array of flowers and foliage in the colors of fall.  Get creative and use cabbage and artichoke plants, berry branches and even fruit.  I love using an urn for a large centerpieces; although it does require quite a bit of flowers and fillers. So one of the things I do, is give the illusion that it is full while keeping the number of flowers down.  So for the base of the urn, I use a wet foam flower brick and tiny pebble rocks to keep the foam in place.  Make sure to soak the foam for about 20 minutes before putting the flowers and foliage in it.  Once soak, place it in the middle of the urn and use the rocks to secure it in place.
To create a harvest centerpiece arrangement, the key is layering.  I like to use draping leaf branches around the base.  This is great for hiding the foam and the pebble rocks.  Then I place the large flowers in the foam and then add the filler flowers and foliage.  Add wheat branches and dyed berries branches.  Get creative and around the urn, place ornamental grasses and your fruit down the center of the table.  You really can't go wrong.  The Fall colors will look so pretty all together.  Happy Harvesting!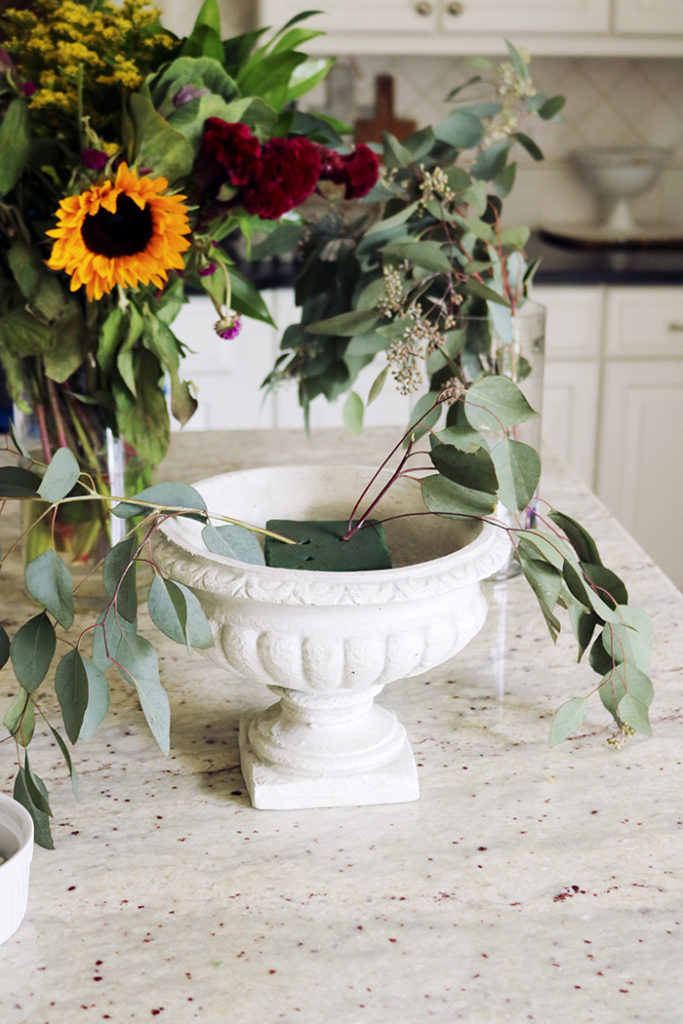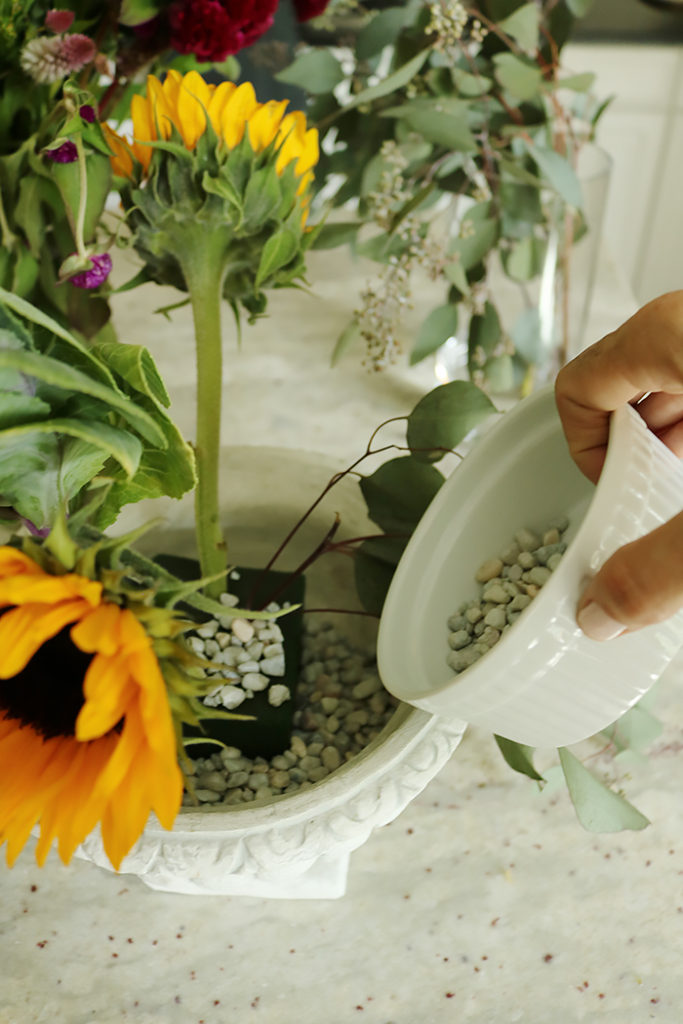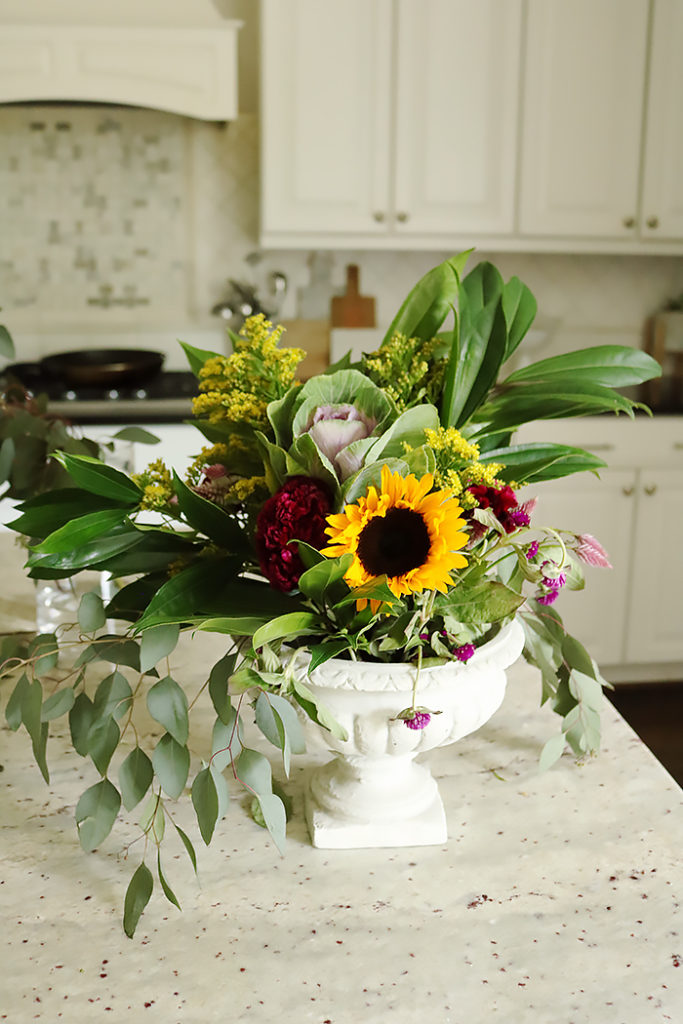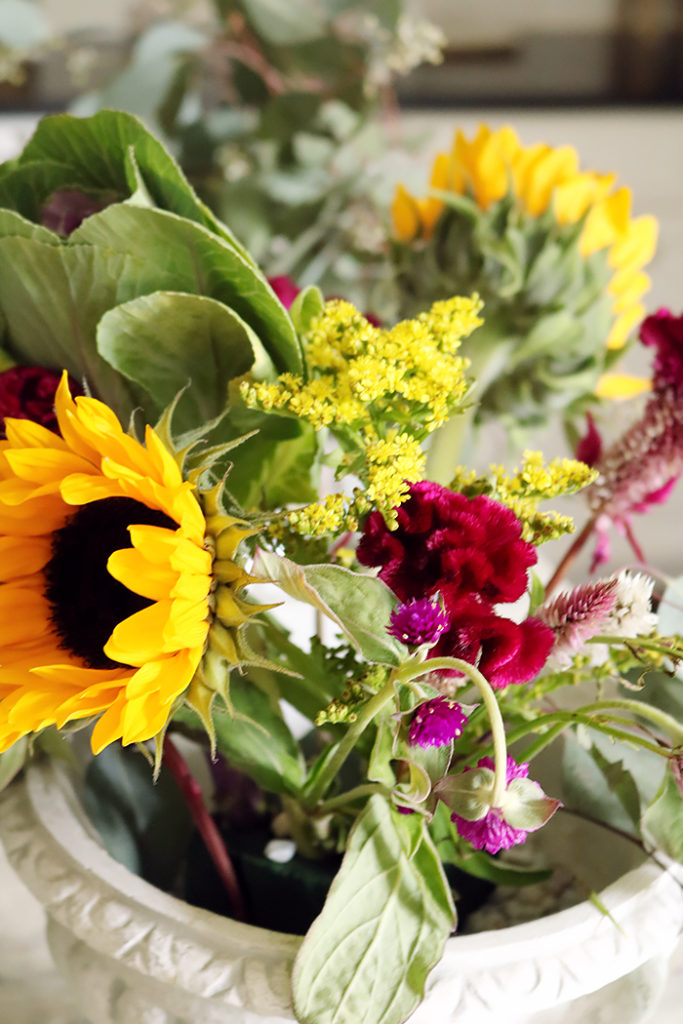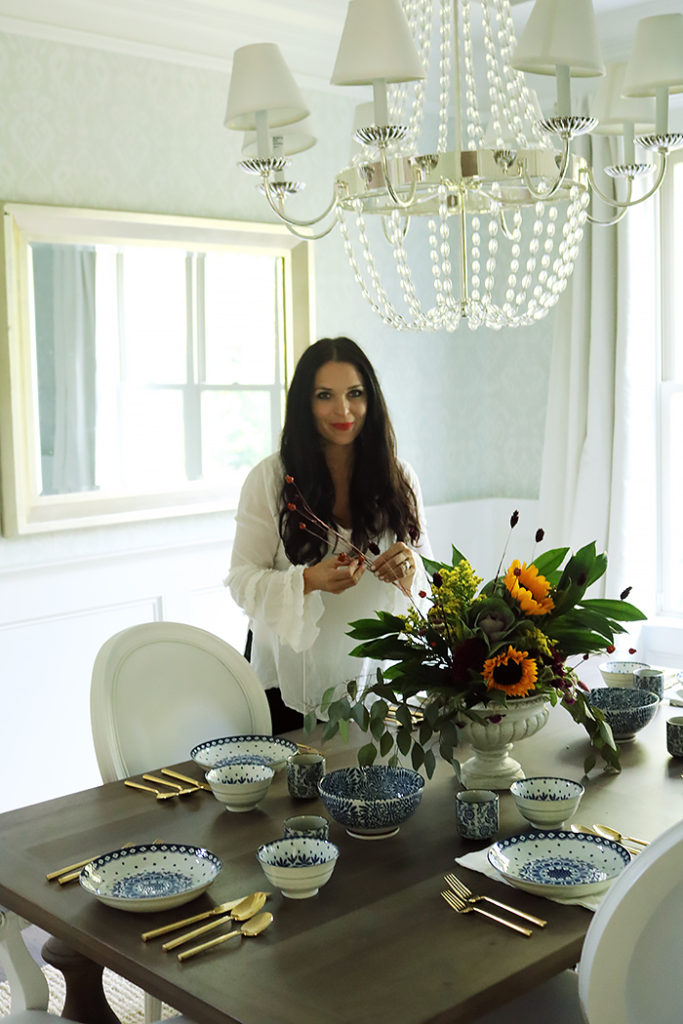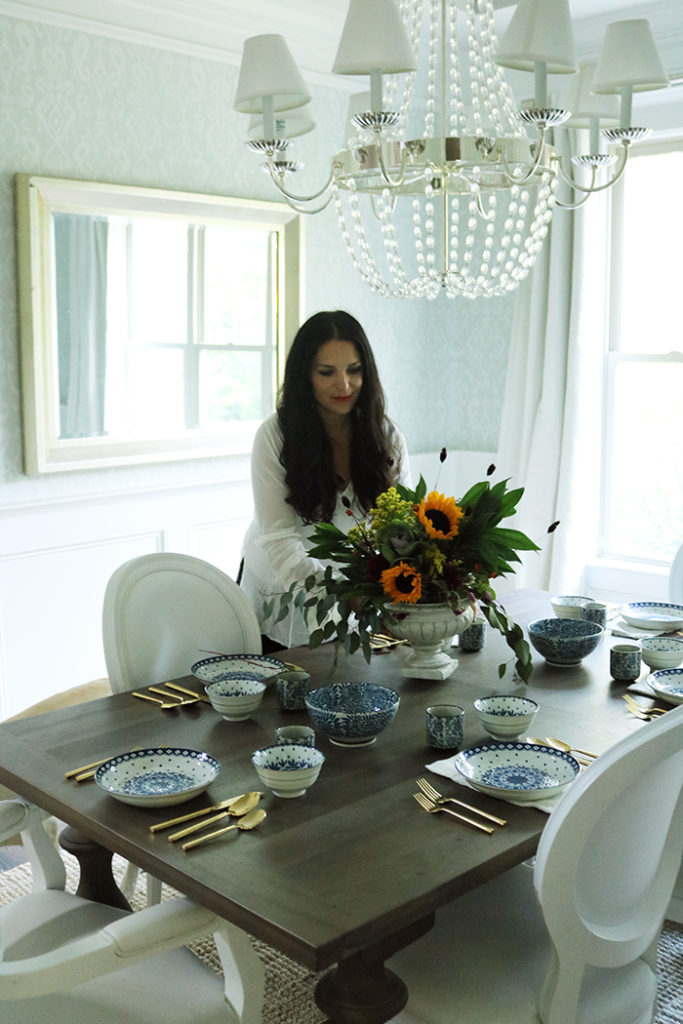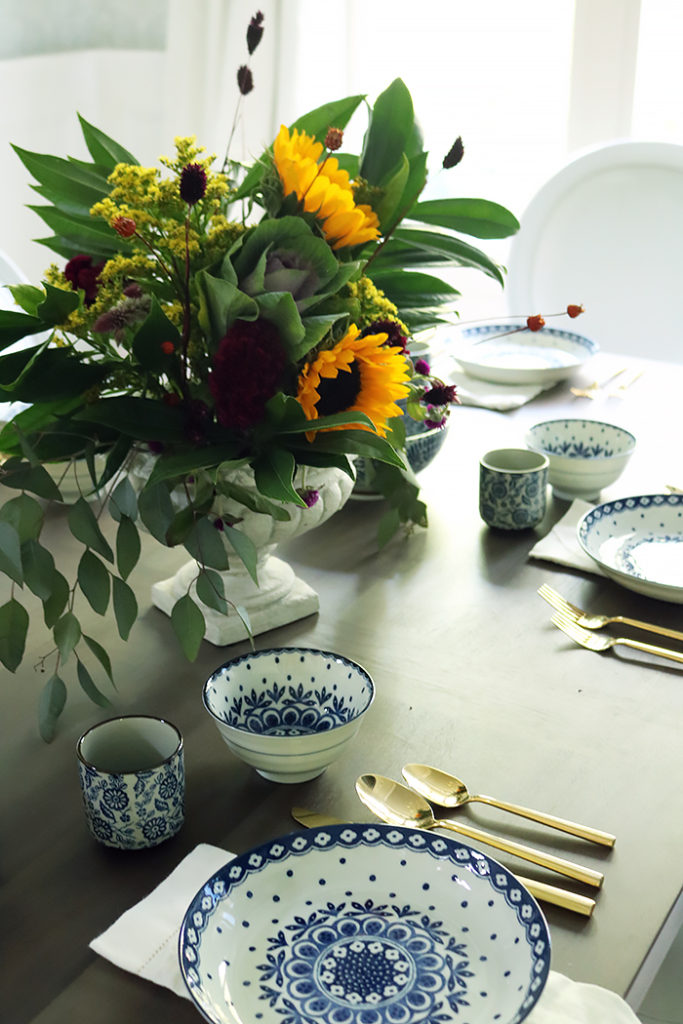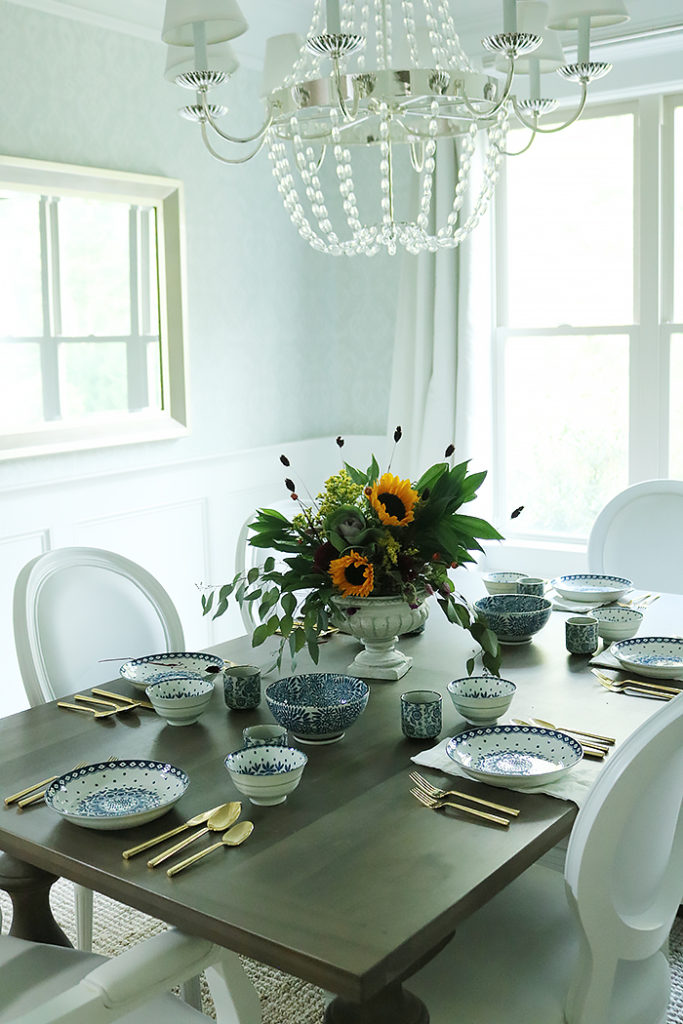 SHOP THE POST: